Baked Meatballs ~ Amazing, Homemade Meatballs Just Like Grandma Used to Make!
It's already Wednesday! I could really get used to this four day week thing. Not that the week hasn't been crazy busy or anything. Tonight I got out of work a bit late and knew I had to clean the camper and get it ready for our first camping trip of the season this weekend and the weather looks like its going to hold out. Doing a little dance for that! I called my wonderful hubby on the way home and he informed me he was making burgers on the grill along with green beans and potatoes. I about swooned and went to heaven. He's the best grill master. I try making up the potatoes and green beans ahead of time for him and they never ever taste as good as his. He's got it mastered. When you think about it doesn't everything always taste better when someone else treats you to it though? It was already going to be 6 when I got home and I wasn't feeling overly ambitious so thank goodness he was craving a burger. Isn't he just the best? The camper is cleaned and ready to go, so tomorrow night I just have to grab a few groceries and bake/make/prepare food. It will be another busy evening. The recipe I'm sharing with you tonight is a oldie but a goodie. My mom frequently made these when we were growing up and it's definitely stand by for both of us now. Sometimes you just have to go back to a staple meat and potatoes supper and this definitely fits the bill. The recipe actually got passed down from my Aunt Pam. It has ingredients that you will find in your cupboards more than likely so you won't have to even go to the grocery store. Gotta love family recipes being passed around! Enjoy!
Looking for more Comfort Foods?
Chicken Wild Rice Casserole ~ Quick and Easy Weeknight Meal! Comfort food at it's best!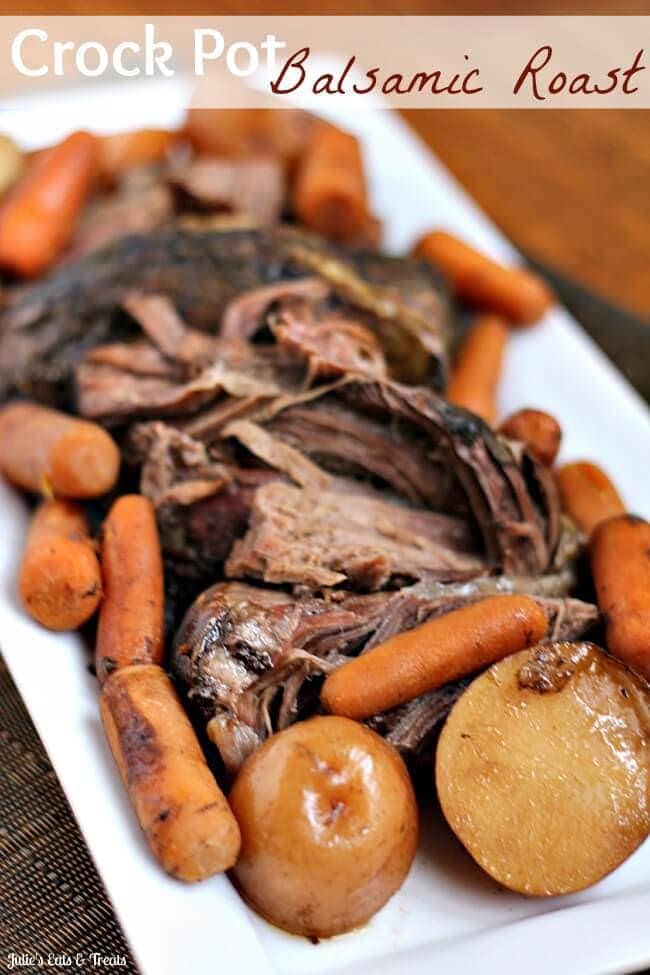 Crock Pot Balsamic Roast ~ Savory Roast, Carrots & Potatoes! 
Ham & Cheese Bowties ~ Comforting Casserole Loaded with Pasta, Ham and Cheese!
*This post may include links to my Amazon.com affiliate account and Julie's Eats & Treats earns a few cents on the dollar if you purchase the items I share with you. Thank you for supporting my blog when you shop at Amazon!