Skinny Coffee Cake Muffins ~ Amazing muffins that are a little on the lighter side and taste like the "real" thing!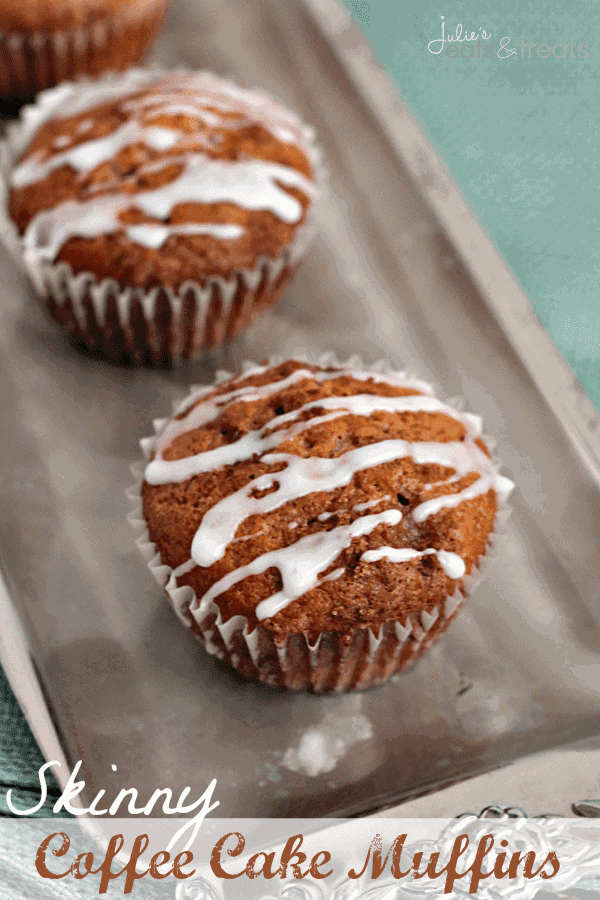 I'm officially done with all my Christmas festivities and I'm wearing the stretchy pants. I really need to get back to the exercise and moderation of sweets! Feeling a little like that too?
These Coffee Cake Muffins are "skinnied" up a little to help you get back into your jeans, but you aren't able to tell! That's a must for me.
I made a big batch of these up during my "vacation" over Christmas. The "vacation" I've decided I might need another vacation to recover from. On the plate was hosting two Christmas's and being sick! YUCK! 'Tis the season right?
My father-in-law is recovering from surgery and I may have sent a big plate of these out to my in-laws with the hubs and his Dad couldn't even tell! Now that is a impressive task.
Even if you aren't looking for a "skinny" recipe you will love these muffins. They are light, fluffy and loaded with cinnamon and pecans. The powdered sugar drizzle on top dresses them up and gives them a little "sweetness" that is a must in my book!
Recipe from: Cooking Light
More Muffins?