Crack Dip ~ Super Simple Chip Dip Loaded with Cheese, Bacon, Ranch and Sour Cream!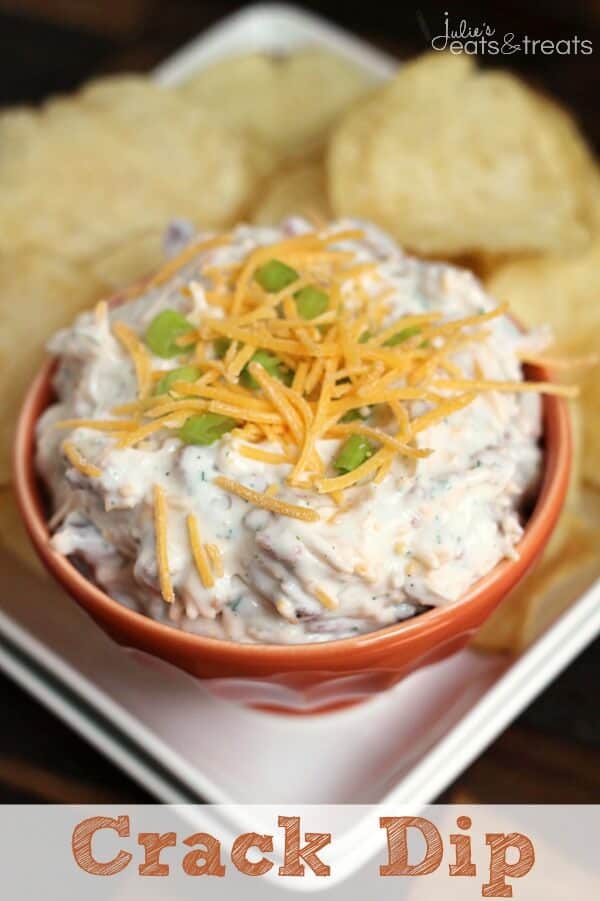 The weather was AMAZING this weekend. It definitely made me hope that spring was here to say. We have had great winter in Minnesota with way less subzero temperatures and snowstorms than usually and an early spring would make it the perfect winter.
When spring is in the air it's funny to watch people in Minnesota. We all go slightly crazy and wear short sleeves, shorts, grill and over all act like it's about 75 degrees out and sunny in the middle of the summer. Others would call us nuts, I just like to think we are hearty!
We celebrated they amazingly warm weather with a grill out at brother and sister-in-laws. I whipped up this simple and delicious dip for the get together. If you are looking for an accompaniment for your nice grill out this is perfect!
Get your dip on!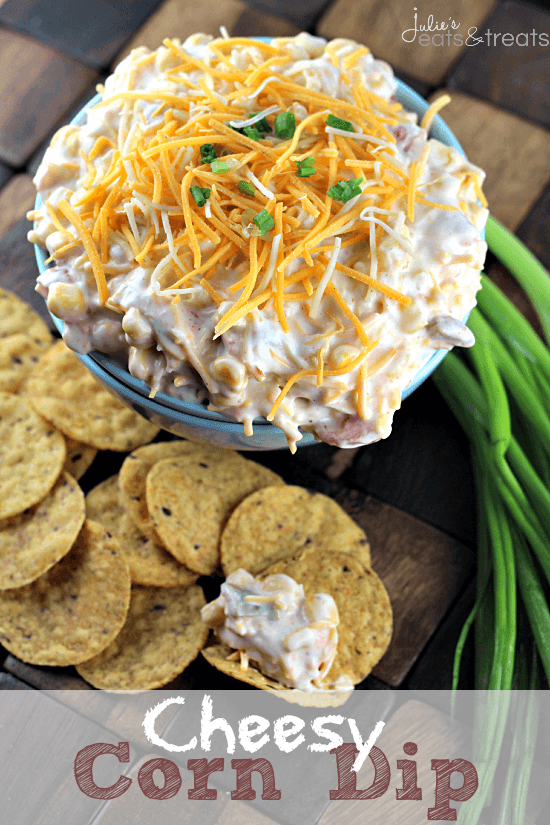 Cheesy Corn Dip ~ Loaded with Corn, Tomatoes, Green Onions & Cheese! This dip will be the talk of the party!
Cheesy Bruschetta Dip ~ Loaded with Cheese, Tomatoes and Garlic this dip is to die for and a must make!
Easy Taco Dip Logo ~ Everyone Will Dig Into this Festive Taco Dip! Loaded with Sour Cream, Taco Seasoning, Salsa, Cheese, Lettuce, Tomatoes & Black Olives!
*This post may include links to my Amazon.com affiliate account and Julie's Eats & Treats earns a few cents on the dollar if you purchase the items I share with you. Thank you for supporting my blog when you shop at Amazon!