Crock Pot Cranberry Pork Loin ~ Savory Pork Loin slow cooked in a cranberry sauce!
Welcome to November. The month of turkey, stuffing and cranberries! I thought I'd kick the month off right with at least one of these things. I was a bit apprehensive, I won't lie, I'm not a big fan of cranberries. Something about the fact they stay in the form of the can when  you open jellied cranberries. Mmmm ya that's just weird, but I'm so glad I gave this recipe a chance.
I found this "keeper" in my copy of Gooseberry Patch's Hometown Harvest Cookbook. Do you have any of the Gooseberry Patches Cookbooks? If not I need to take a moment and tell you to go get one stat. They are full of tons of amazing recipes that readers submit and are tested and passed down through the generations. Another wards it's the down home, comfort food that I know you all love if you keep coming back here because I know I do! Want to know something else? I'm giving a copy of the Hometown Harvest Cookbook away and you can win! Just enter to win below.
There is a great variety in this Cook Book including the following chapters!
Hometown Pancake Breakfast: Baked granola, apple muffins, cinnamon swirl bread, pancakes, breakfast casseroles, drinks and more. Such a fabulous bunch of breakfast ideas!

Church Social Soup Supper: Soup, soup and more soup! If you need inspiration when it comes to this you'll love this chapter. It includes recipes for clam chowder, potato soup, pumpkin soup, harvest soup, chicken pot pie soup, chili, sandwiches and more.

Thanksgiving Dinner to Remember: Everything you'll ever need for your Thanksgiving menu including make ahead turkey gravy, dressing, maple whipped sweet potatoes, stuffing balls, corn pudding and chicken w/broccoli & wild rice.

Game Day Get Together:  Love having people over for the big game? You'll love all the recipes in this chapter including meatball sliders, buffalo chicken sliders, pizza squares, down home hot dog chili, candy apple crunch, cranberry meatballs and little piggies.

Pumpkin Patch Sweets: This is all of your fall dessert in one place including coffee can pumpkin cake, apple pound cake,  apple crisp pie, pear cobbler and game day S'more bars.

Slow Cooker Potluck Pleasers: As many of you know I adore my Slow Cooker and you can tell by the recipe I picked to share! This chapter has it all including breakfast, lunch, dinner and desserts all made in your crock pot. Sausage egg casserole, caramel pecan rolls, corn chowder, hula hoop hawaiian chicken, cranberry pork roast (this blog post) and baked beans,

Over the River & Through the Woods: This chapter isn't about food but about memories and holiday traditions!
This pork loin is slow cooked in a yummy cranberry sauce then you make an amazing gravy out of this and by the end of the day it's so tender it just falls apart! I didn't know what to think about the cranberries but they were perfect. The gravy has a hint of sweetness from the cranberries, but it's not overpowering at all. Plus you hardly have to do anything with this recipe so it's the perfect addition to your recipe box on those busy weeknights especially when the holidays roll around. I don't know about you but it's more crazy, if that's possible, at my house around the holidays!
Rock your Crock Pot with these recipes!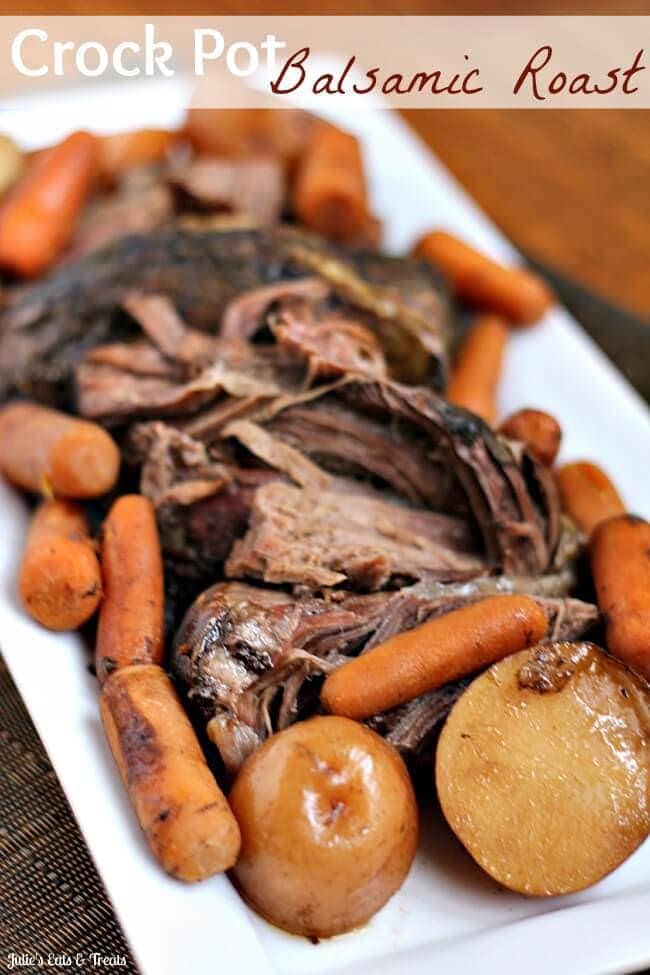 Crock Pot Balsamic Roast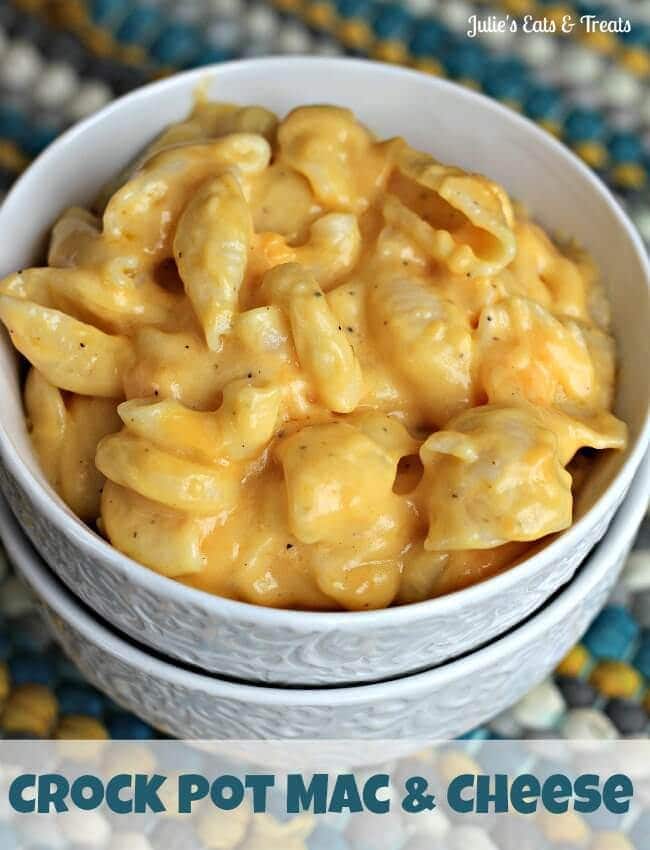 Crock Pot Mac & Cheese
Crock Pot Beef Stew