Crock Pot Orange Maple BBQ Chicken ~ Chicken is slow cooked in the Crock Pot with fresh oranges and a little maple syrup!
Be sure to subscribe to my newsletter HERE so you never miss a new recipe!
MY OTHER RECIPES
It is still the end of May but suddenly my part of the country feels like the dog days of August.  It's been the sort of hot, muggy pool weather you associate with summer.  I will not complain about it.  After the ice age we experienced this winter, I'll gladly take the 90 degree weather!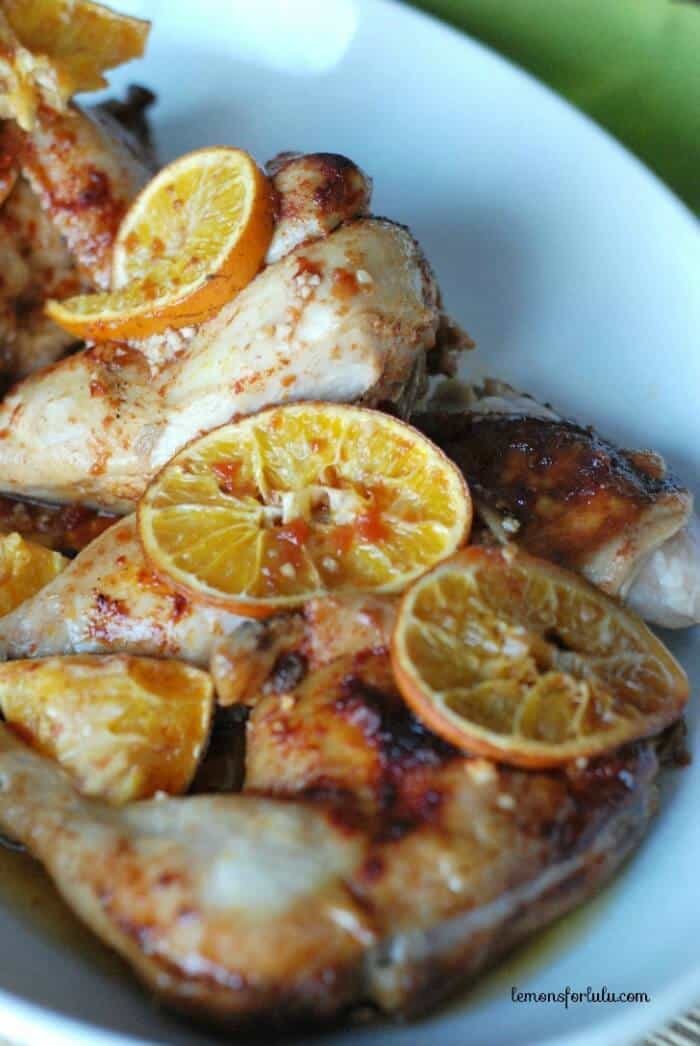 One of the biggest troubles with heat waves is you just don't feel like cooking.  Instead I gravitate towards grilling our dinners.  But I truly believed I singed my eyebrows from the blast of heat the emanated from the grill grates the last time I grilled our hot dogs!  No thank you!  Which brings me to the crock pot.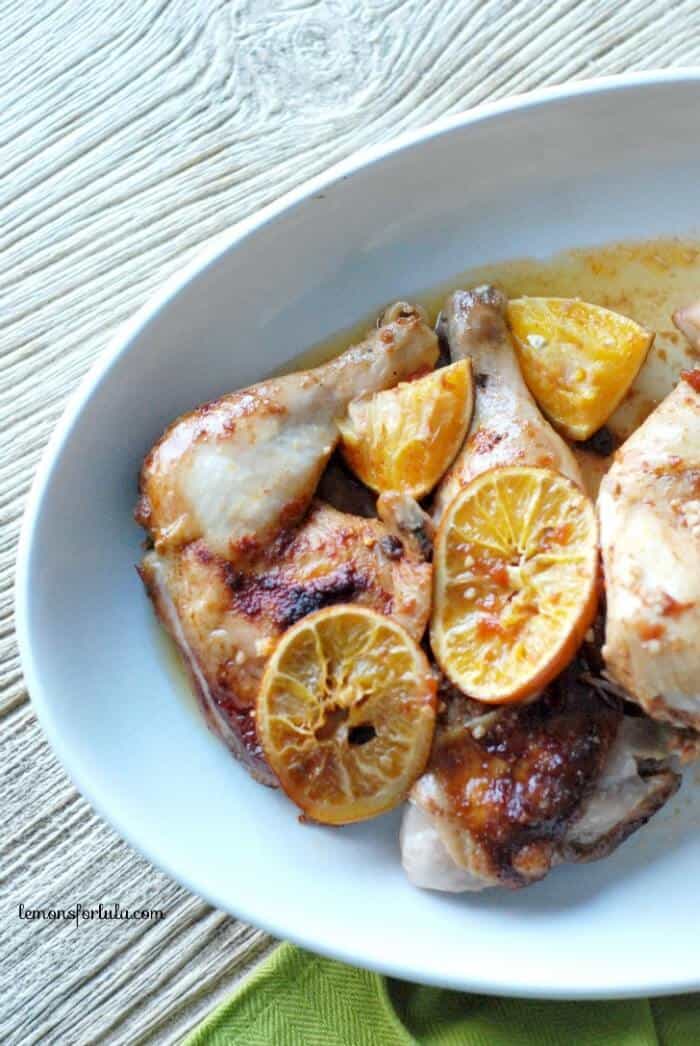 The crock pot is just about one of the best inventions ever.  Who's with me on this one?  It's simple, effective and you can make just about anything.  I love bbq chicken in the summertime.  Instead of grilling it, I made it in my crock pot.  I added fresh oranges and orange juice with a bit of maple syrup for sweetness.   I love the simplicity of this chicken.  The taste was fresh and delicious.  Forget the bbq chicken on the grill!  It's the cock pot all the way!
I think I'm going to invest in another crock pot.  I can  keep one cooking all summer long!

Crock Pot Orange Maple BBQ Chicken
Ingredients
1 whole chicken-cut into pieces
2 teaspoons salt
2 teaspoons paprika
½ teaspoon pepper
2 cloves garlic, minced
1 cup Dr. Pepper
½ cup ketchup
1 tablespoons brown sugar
3 tablespoons cider vinegar
2 tablespoon maple syrup
2 whole oranges, sliced
Instructions
Sprinkle seasoning and garlic over chicken pieces. Place chicken in a slow cooker.
Whisk together cola, ketchup, brown sugar, vinegar and maple syrup. Pour over chicken. Place orange slices on chicken and around chicken.
Cook on high for 5 hours or until done.
Serve chicken with juices.
http://www.julieseatsandtreats.com/crock-pot-orange-maple-bbq-chicken/
Connect with Tanya here!
Rock the Crock Pot with these other fabulous meals!
Balsamic Glazed Pork Loin ~ Slow cooked pork in a scrumptious balsamic glaze!
Crock Pot Chicken Teriyaki ~ Super easy and waiting for your in your crock pot when you get home!
Chipotle Peach BBQ Chicken – Lemons for Lulu- Spicy Sweet BBQ Chicken
Easy Slow Cooker Meat Sauce – Lemons for Lulu -The simplest and best tasting meat sauce!