Lemon Monkey Bread ~ Flaky Biscuits Stuffed with Lemon Pie Filling and Drizzled in a Lemon Glaze!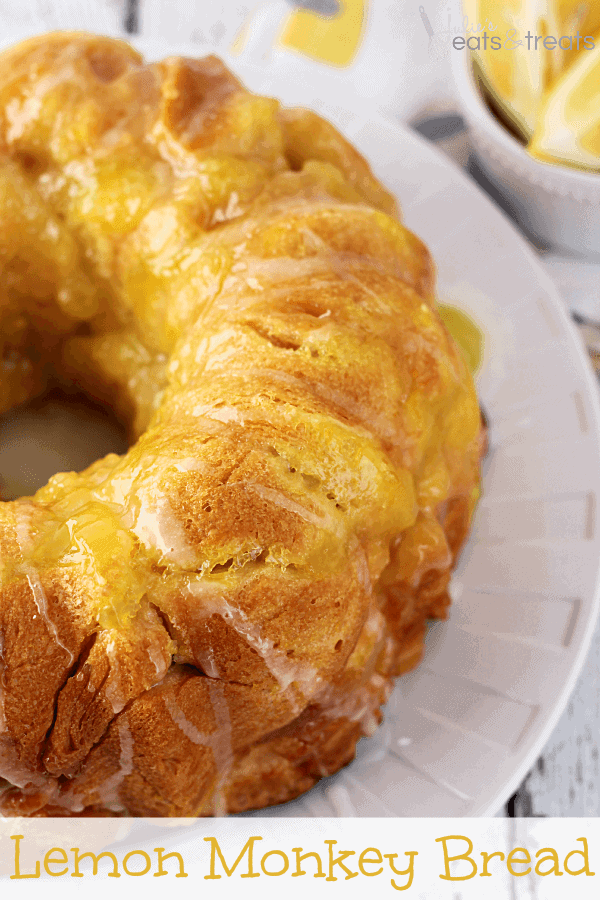 *I was compensated by Lucky Leaf to create this post. All opinions expressed are completely my own.
Spring has FINALLY sprung and I'm so ecstatic! Well it's mostly sprung. There is a high in the 70's on Wednesday and then as I peak at the 10 day I see highs in the 40's. Since meteorologists are always wrong.
Speaking of that I mean what job can you be wrong the much and still have a job? I mean just take a shot in the dark and well you might be right and go with it. Sometimes I feel that way about meteorologists. I'm sure there's way more complexity to it and I'm probably, well I am, sticking my foot in my mouth, but to the average weather watcher it kind of appears that way doesn't it?
This way if the weather forecasts looks terrible I always go with the thoughts well at least their is hope that it's wrong and there is really hope because a lot of the time it is!!
What screams spring and summer to you? Is it  certain flavor? A certain smell? An activity you long for during the winter months maybe?
The flavor is definitely lemon for me. Sweet, Tangy and springy in every way! A smell would be flowers! Well and dirt says the farm girl in me, but those two things kind of go side by side right? An activity would be going on walks with Miss K. I soooo look forward to that! Hopefully it dries up and stays nice so we can enjoy some walks soon!
Lucky Leaf and FTD helped me welcoming spring with this Lemon Monkey Bread! Flaky biscuits piled with lemon pie filling and then drizzled with a lemon glaze. Is your mouth watering yet?
FTD also was so gracious and sent me a Gerbera Daisy Bouquet that I absolutely adore. A girl can never get tired of getting flowers delivered to her doorstep right? Plus Gerbera Daisies are seriously one of my fave flowers. They are just happy!! What's your favorite flower?
Right now treat yourself to a flower arrangement or a that special person from FTD and save $10! Visit FTD HERE and claim your $10 off coupon!
Looking for More Pull Apart Treats?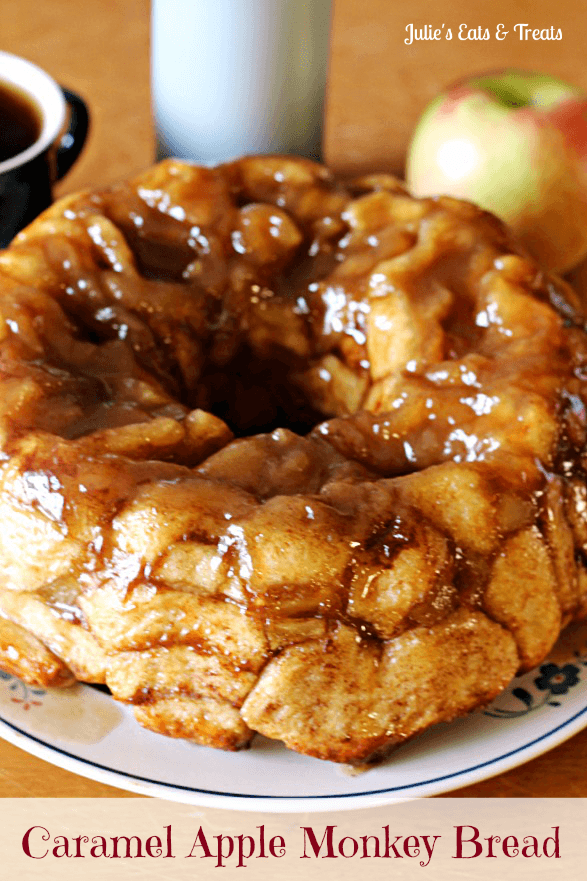 Caramel Apple Monkey Bread ~ Ooey, Gooey Monkey Bread Spiced with Cinnamon!
Samoa Monkey Bread Muffins ~ Biscuits Piled with Coconut, Caramel and Drizzled with Chocolate!
Caramel Ice Cream Pull~Aparts ~ Bite-Sized biscuits loaded with an ooey, gooey caramel sauce made out of ice cream!
*This post may include links to my Amazon.com affiliate account and Julie's Eats & Treats earns a few cents on the dollar if you purchase the items I share with you. Thank you for supporting my blog when you shop at Amazon!