White Chocolate Macadamia Cookies ~ Soft, chewy cookies loaded with white chocolate chips and macadamia nuts!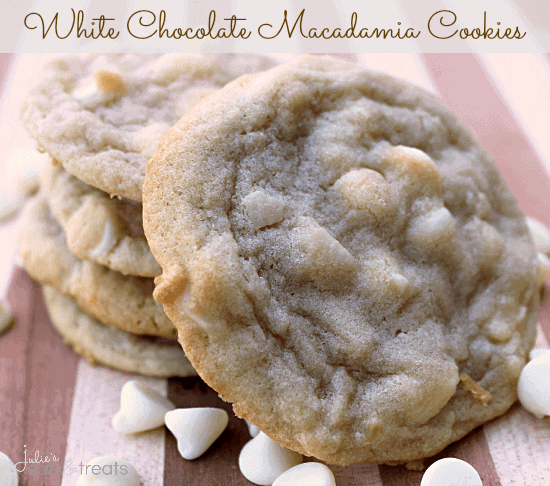 I have two brothers for those of you that don't know that yet. An older one and a younger one. That's right I'm the middle and the girl stuck in the place where I had two wonderful brothers to pick on me while growing up. At least I was four years older than the little one so I could boss him around and beat him up for the better part of my childhood. Then he grew up. I mean really grew up. Currently he measures in at 6′ 7" so no more picking on him. Luckily I can out run him still and sneak away after I push his buttons. I know I'm angel and you can't imagine me picking on my brother right? You just keep thinking that!
Little bro is single and lives on a farm outside of the town I live in. He farms with my dad. I should probably cook for him more than I do but unfortunately it doesn't happen. I should really remedy that. He really likes my Creamy Chicken Enchiladas. He's been asking for those for sometime so I should probably treat him to those soon….
I bet you are wondering what all this has to do with a cookie recipe. This weekend I told him I would come and ride in the combine with him. He requested for me to make this type of cookie a long, long time ago. I'm thinking it was 6 months ago possibly even a year. I had got the macadamia nuts and found the recipe and just never got around  to it. I figured this was the perfect time to make these. I even surprised him with a whole plate (don't worry he shared with my bro in law that was driving semi). He said they were magnificent and the bro in law stole a couple, then came back for a couple more so I say success! And I had a wonderful ride in the new combine with him. It amazes me how much technology is equipment now days. I LOVE harvest time. Nothing beats going out to the farm and riding in something with my dad or brother. The sounds, the smell nothing tops it. You can take the girl off the farm, but you can't take the farm out of the girl!
These cookies are soft and chewy. The perfect cookie in my opinion. Make sure they are just starting to brown on the side and take them out of the oven. If you over bake them they won't stay soft! Enjoy!
White Chocolate Cranberry Cookies
Red Velvet Cookies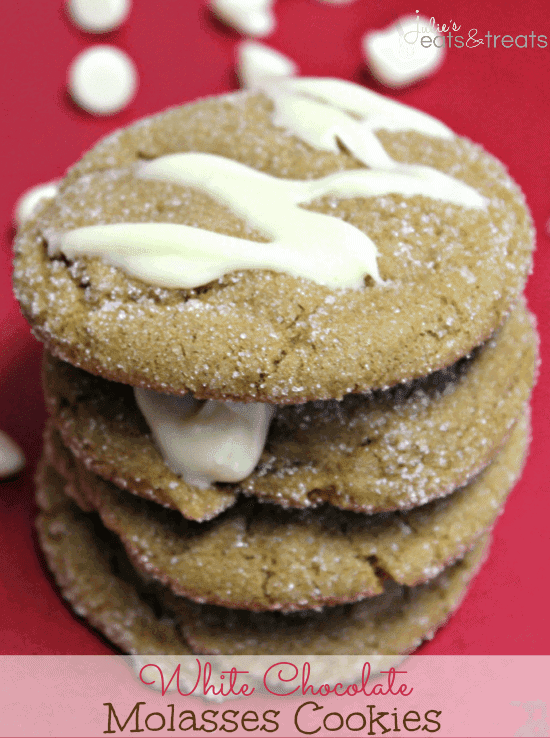 White Chocolate Molasses Cookies
Shared on the following sites – Please give them a visit!
*This post may include links to my Amazon.com affiliate account and Julie's Eats & Treats earns a few cents on the dollar if you purchase the items I share with you. Thank you for supporting my blog when you shop at Amazon!