$300 Cash or Amazon Spring Giveaway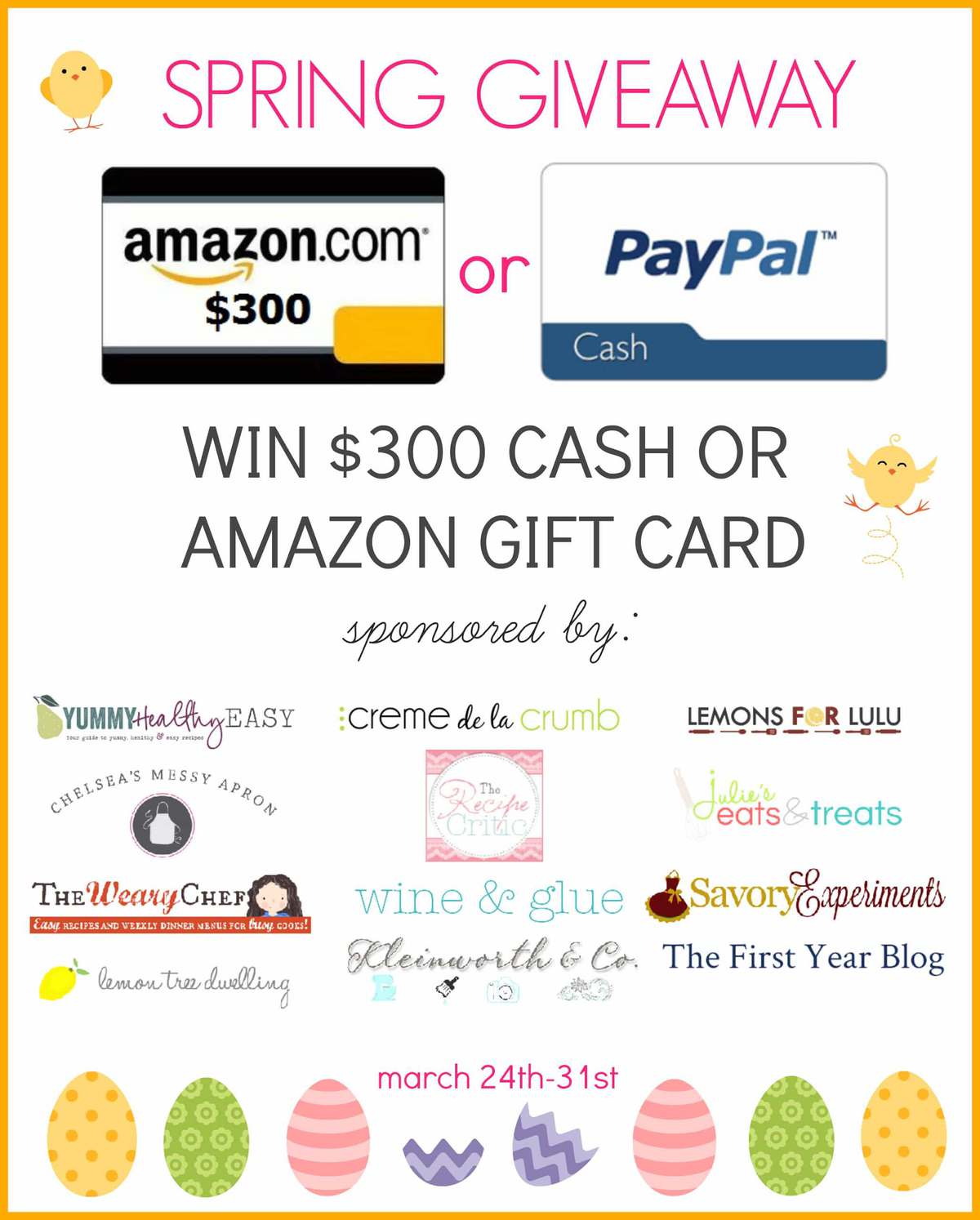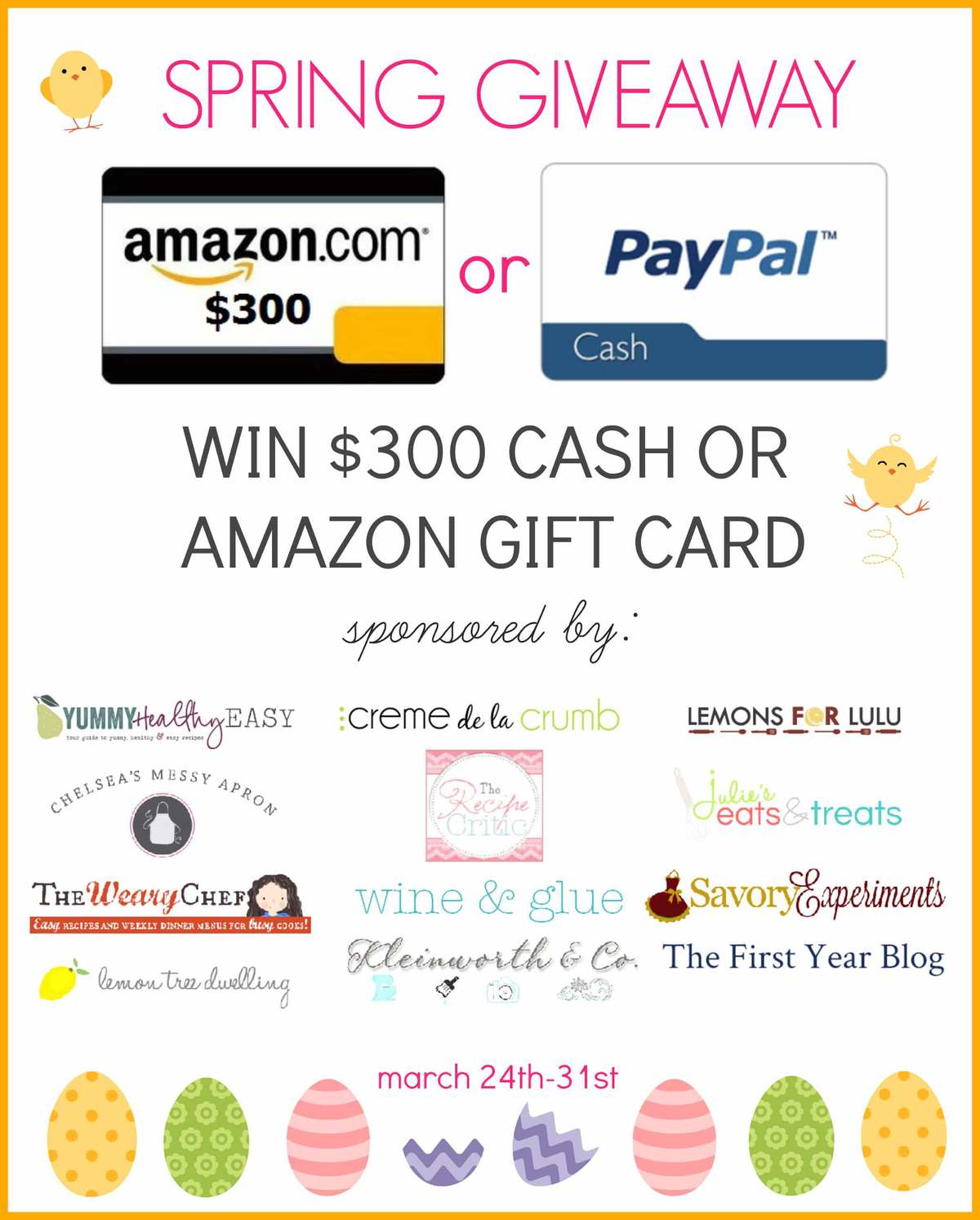 It's been a while since we had a giveaway hasn't it?
Like a huge, awesome, please pick me to win giveaway.
So I'm here today to tell you we have a giveaway!
A HUGE, AWESOME PICK ME TO WIN GIVEAWAY!
It's spring and it's time to celebrate right?
I think so!

MY OTHER RECIPES
I've teamed up with a bunch of AMAZING, AWESOME bloggers to give away $300 in Paypal Cash or an Amazon Gift Card!
So do it. Enter NOW. STAT. PRONTO. You only have until March 31st to enter!
Your welcome!