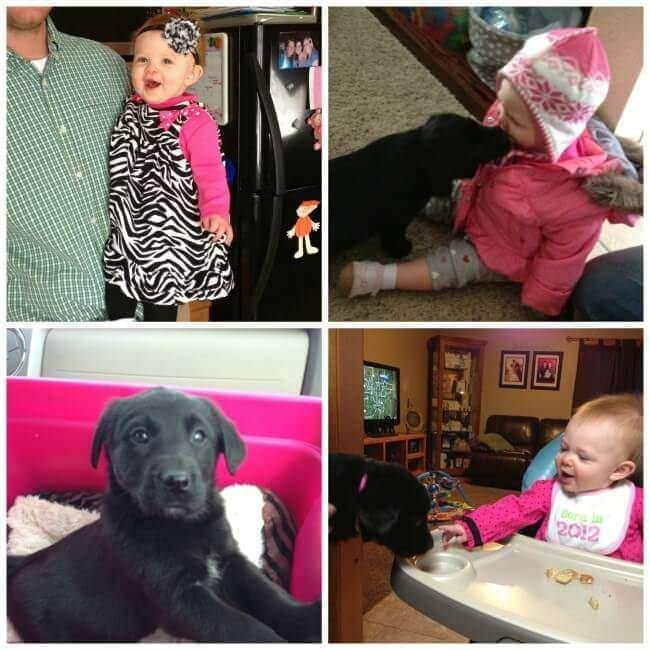 Welcome to the family Miley! Yup, as if we didn't have enough going on in our lives we decided to add a puppy to the mix. I says it's the hubby responsibility. We'll see how far that gets me! Miss K adores Miley and I can't wait for them to grow up together.
There was a whole lot of painting going on up in here last week! Well mostly Saturday. The mudding and taping was done on Wednesday. The hubs sprayed the ceilings on Friday night for me bless his heart. Saturday morning I dropped Miss K off at Grandma's for the day and I went to paint. My lovely sister-in-law stopped over in the morning and my bestie was there all day assisting in the painting department. We pretty much rocked it. We got the entire living area done and I'll just have to do a few touch ups! Oh and I'm not completely sold on the colors so tell me it looks fabulous so I don't have to repaint it 🙂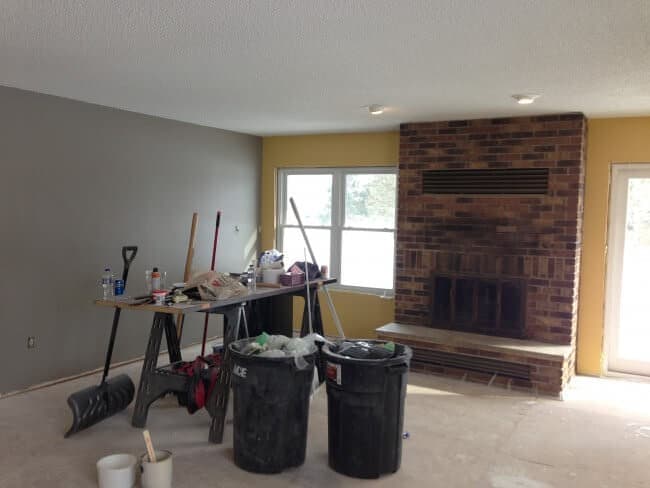 While the ladies were inside slaving away on the painting the army of boys were outside destructing. Their favorite item. To bad that part is almost over now! They tore all the siding off the outside of the house and got the Tyvek up on the outside. We seriously couldn't have asked for a better Saturday thanks to our little army of helpers! We are envisioning a dark gray siding, cedar shakes on the peak, white trim and changing out the two separate garage doors for one big one aka Julie can't fit through tiny little doors with a big 'ol truck!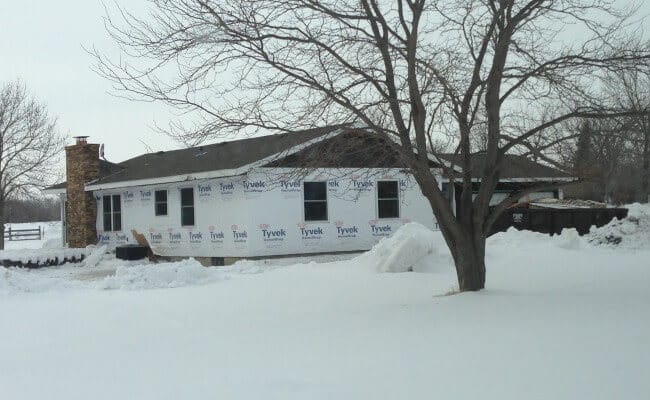 On Thursday Surface Specialists were out to re-do the tub/showers in the main and master bathrooms upstairs. I couldn't be more impressed!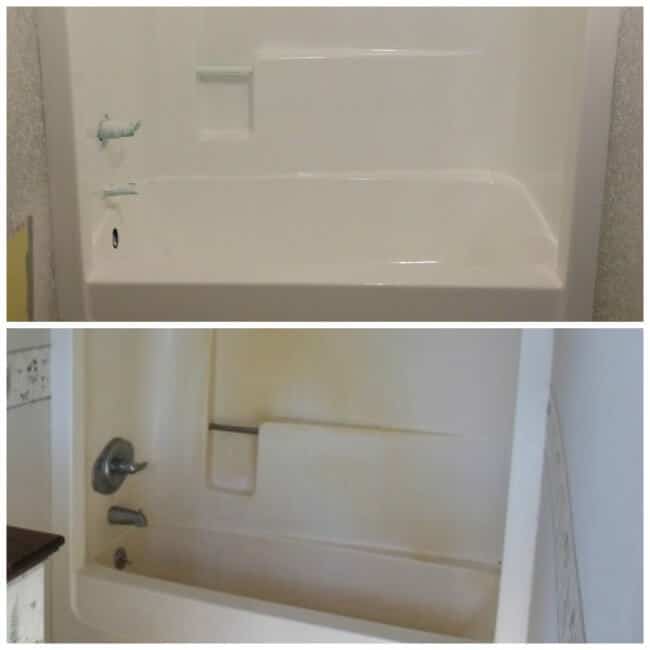 List – Updated
1. Gut Upstairs
2. Side entire house (Siding off, Tyvek On!)
3. Trim out house (ORDERED! ARRIVED!)
4. Jack up floor or ceiling
5. Fix Bathtubs
6. Frame windows and patio doors
5. Sheet rock in kitchen
6.Mud & Tape Upstairs
7. Paint, Paint, & Paint (3 Bedrooms, Office and Master Bath, Living Room, Dining Room, Kitchen Done!)
8. Re-do wiring in kitchen
9. Install new windows
10. Install Kitchen Cabinets (ORDERED!)
11. Install Flooring (ORDERED!)
12. Install Appliances (ORDERED!)
13. Install Vanities, toilets etc. in bathroom (Vanities & Tops bought)