Easy Apples recipes that are perfect for any occasion. If you think apples are only meant for apple pies let us introduce you to so many more easy recipes that include apples! We have included recipes for breakfast, dinner and of course dessert!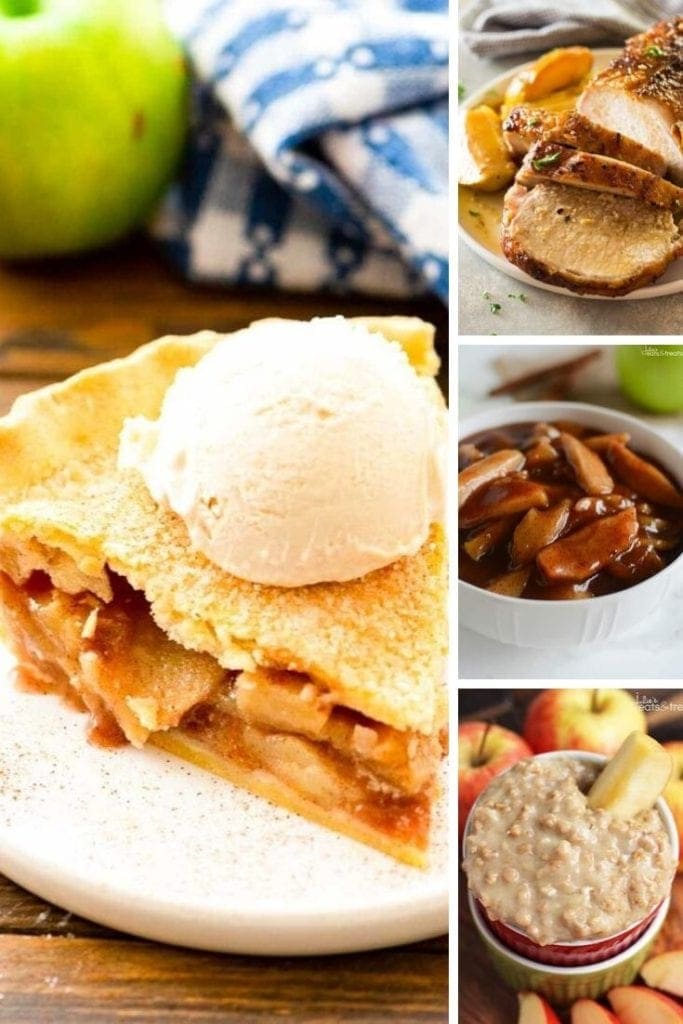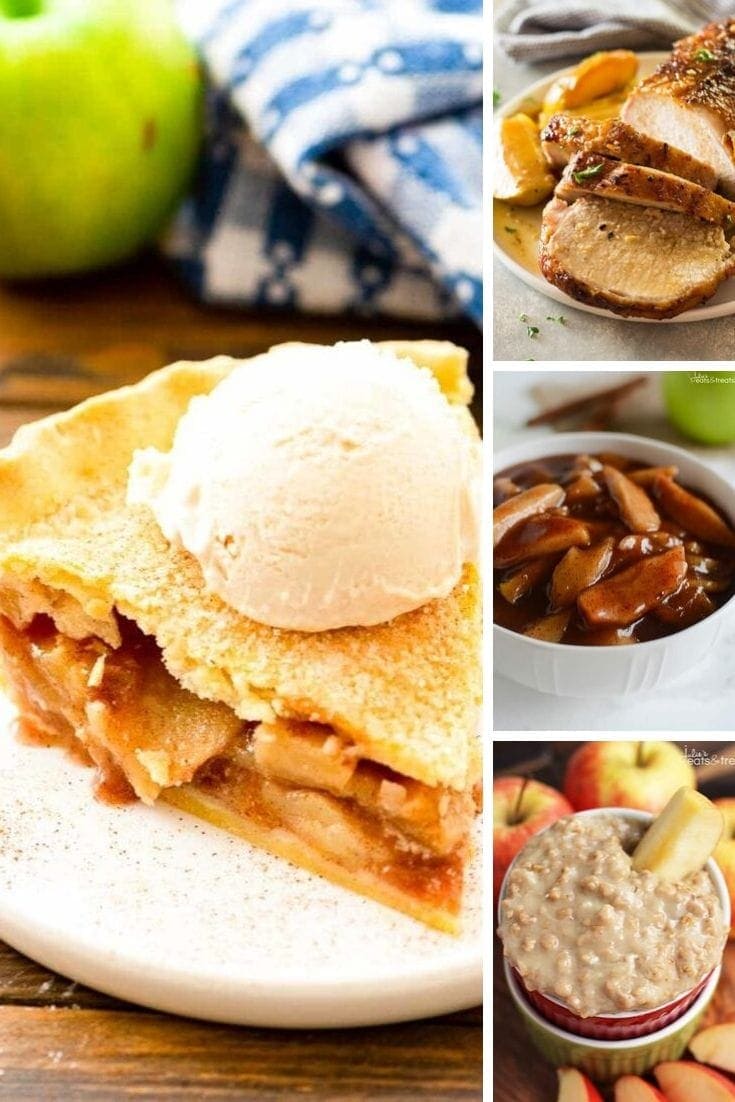 Easy Apple Recipes!
Do you know what I love the most about fall? Apples! Raw, baked and everything in between, apples are the perfect seasonal flavor. We have rounded up all of our apple recipes in this easy location.
Then we broke them down for you into categories below. Simply click on the category and you will be brought to that section. We have apple recipes in breakfast form, dinner, dessert, plus appetizer!
My favorites are traditional recipes like Apple pie, apple crisp and Crock Pot Cinnamon Apples. If you are looking for a bit more "out of the ordinary" apple treats make sure to try Maple Pork Loin with apples and onions.
Apple Recipes!
Click the words below to jump to that section!
---
Breakfast with Apples!
There are so many recipes with apples that are perfect for making for breakfast this fall! A few of our favorites are quick breads like Crumb Apple Zucchini (in case you still aren't ready to let go of summer!) or easy Apple Bread with Struesel Topping!
If you are looking for something more decadent make Crock Pot Caramel Apple rolls. Think, coming home from church on Sunday to an easy brunch! Or home from apple picking to a treat on Saturday! Another great one would be Apple Monkey Bread!
---
Dinner with Apples!
Have you ever had savory apple recipes? Here's a couple to try if you haven't!
Dessert with Apples!
I think apple recipes are really created around desserts, but it's always fun to try out new recipes. If you are all about crumb topping this Apple Pie with Crumb Topping is amazing. If you want to serve dessert at a gathering or are going to a potluck I highly recommend this Apple Pie Bars!
Appetizers with Apples!
Don't forget about the appetizers! Every fall party needs a quick and easy appetizer with apples. I mean that Apple Brickle Dip I could just eat with a spoon, but I just load up my apples with it!
[et_bloom_inline optin_id=optin_1]