Win a $300 Gift Card to Target to help with all those back to school lists!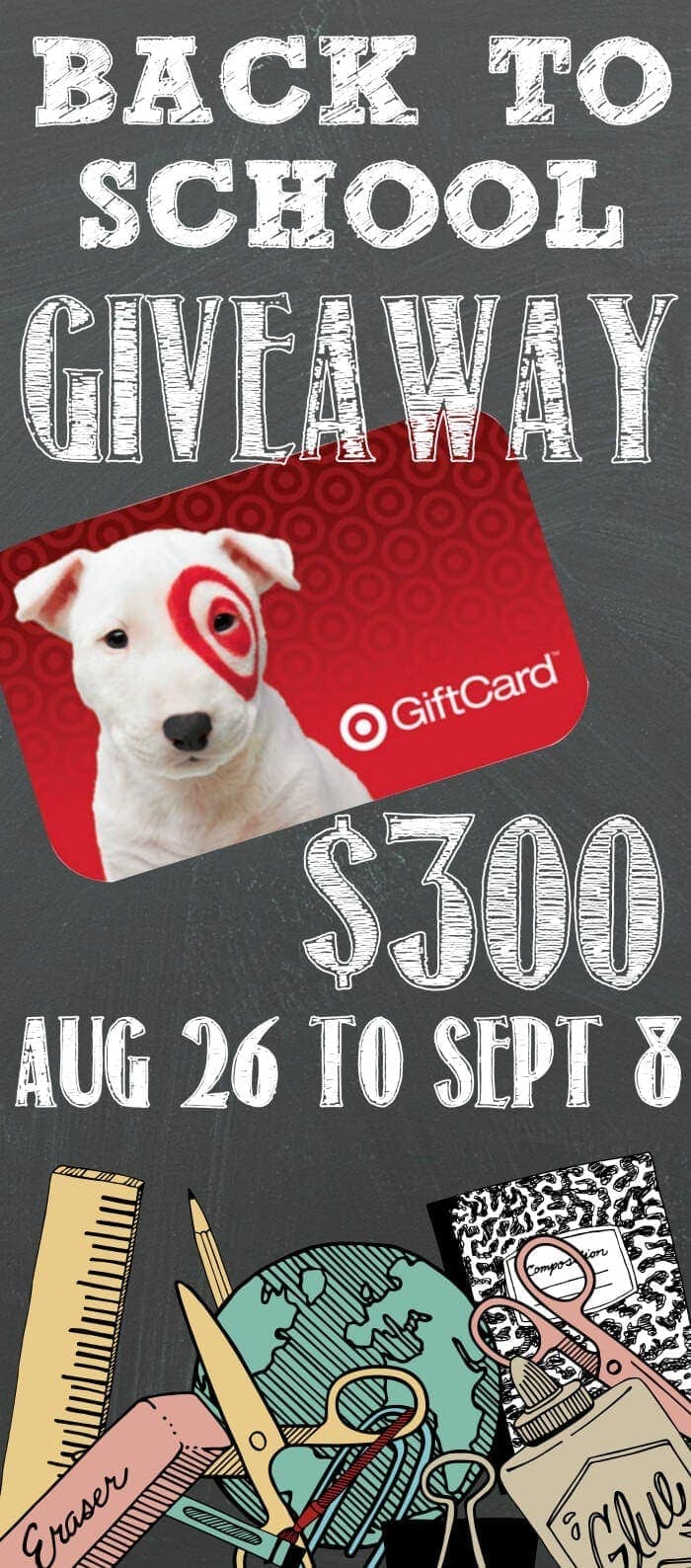 Pretty soon the mornings will be crisp, the evening cool and the kids will be back to school…
Who's with me on where on earth did summer go? I blame it on the fact that it started very, very late, then in a blink of an eye it was gone. Gone. Gone. Gone.
I adore fall. I love the crisp air when I wake up in the morning, the leaves fluttering around and of course harvest.
I'm a farm girl who's been transplanted to the town, actually I don't even live in town anymore but it's not technically the farm either. On my way to work I may take note of which farmers are out and about, which ones are getting the crops out and who's errrr stuck. Dad often calls me to see if his fields are wet while I'm driving by. True farmer's daughter dedication there!
Ok where were we? Oh ya I'm giving away free stuff!!!
In fact it's a super sweet $300 gift card to Target. I mean who doesn't want that? In a blink of an eye I have spent $300++++ in that store. Got all your back to school stuff? Then go pamper yourself on a job well done. Don't worry it will be our secret!
These lovely ladies have helped me host this amazing giveaway so go give them some love! They are sweet, wonderful and cook up all kinds of goodies!