Bacon Cheeseburger Bundles ~ Rhodes Dinner Rolls stuffed full of cheese, hamburger and bacon!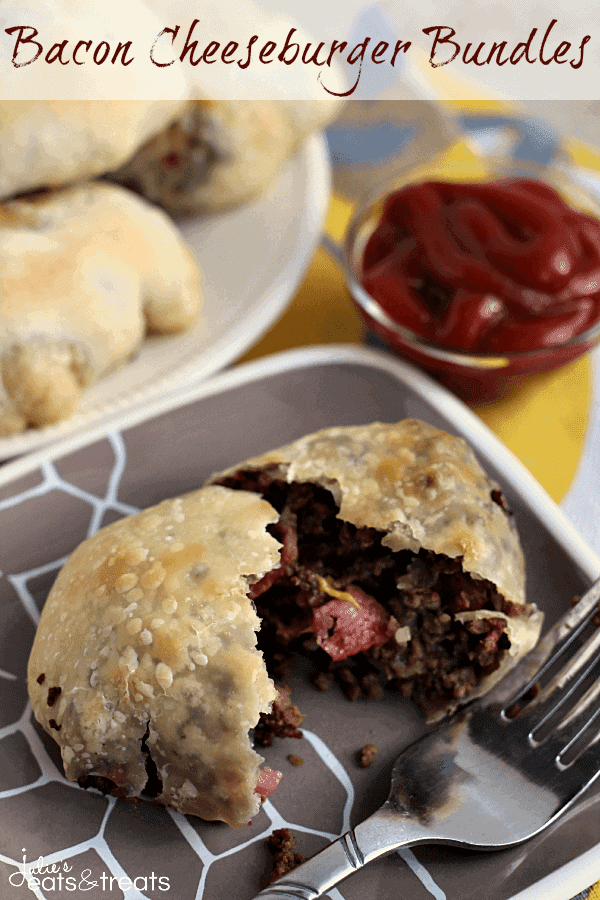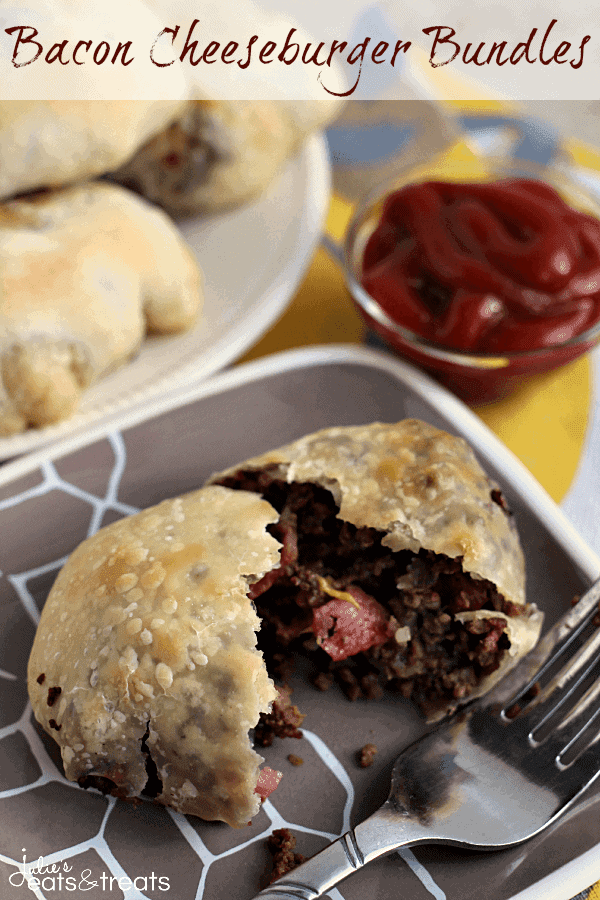 I often times get in a rut with my supper routine. Hard to imagine isn't it? I'm sure you all imagine me cooking up 5 course meals every night in my cute little apron as my child plays perfectly in the living room and my husband is wait patiently for me to be done. 
Wrong. I'm sorry. Did I shatter your image of me? Probably not since I don't even post fancy meals! It's more like rush home from work, rush to get supper on the table, rush to clean up, rush to get Miss K ready for bed etc. Get the picture? I'm sure you do!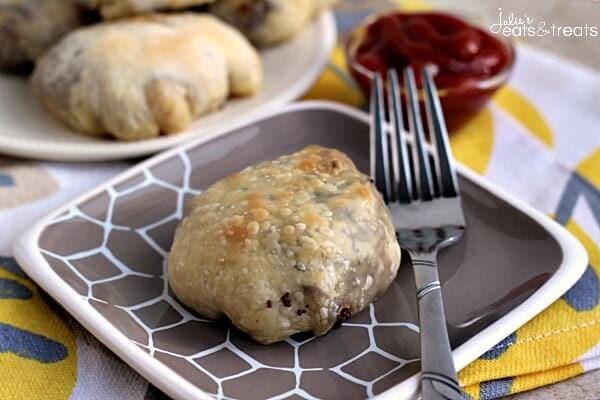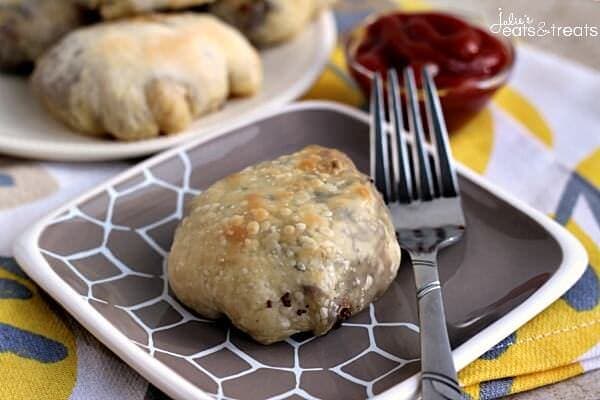 That's why I love these yummy little Bacon Cheeseburger Bundles! They start with Rhodes Frozen Dinner Rolls then you stuff them with seasoned hamburger, bacon and cheese. Bake them up and then dip them in barbecue sauce or ketchup. They are also perfect to grab and go if your kids are on their way out the door, which they usually are!
Click HERE to visit the Rhodes Blog and check out the recipe!