No Bake Thin Mint Cheesecake
 No Bake Thin Mint Cheesecake ~ Easy Fluffy Mint Cheesecake with a Thin Mint Crust!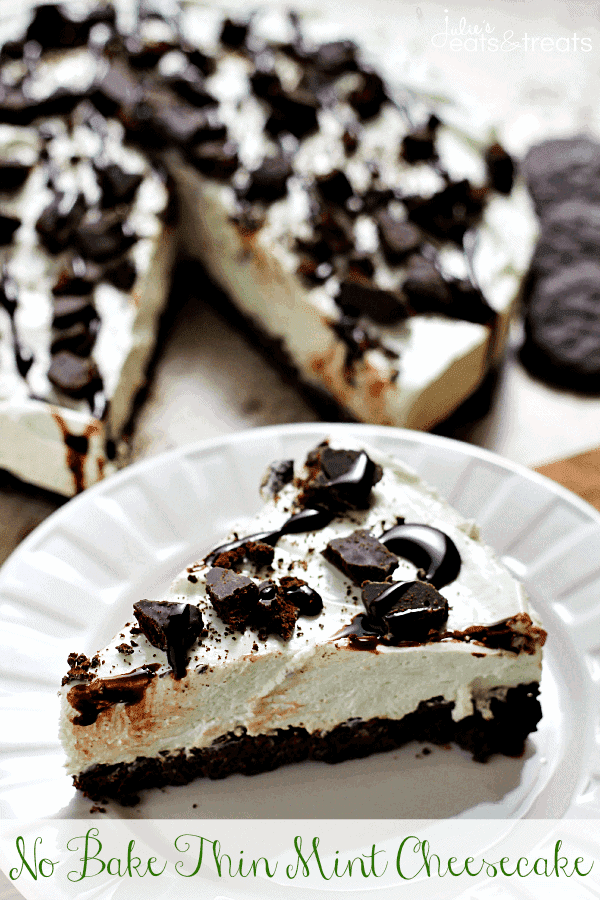 Happy St. Patrick's Day!
Did you go out this weekend and celebrate? I'm lame. I did not participate in the festivities. No green beer for me! Bummer!
St. Patrick's Day is one of the best nights to go out I have to admit and I missed out. You can all tell me about all the fun you had and I'll live vicariously through you. Deal? Sweet!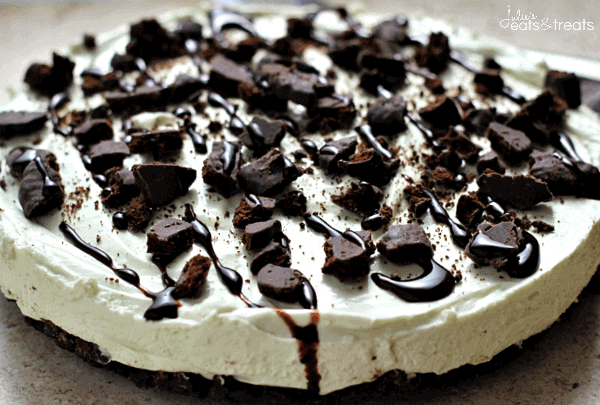 Did you know it's St. Paddy's Day and NOT St. Patty's Day?
Hmmmm????
I did not. Please tell my I'm not the only one that was clueless. This came up in a Facebook group of bloggers and it seems like a lot of us were quite clueless. I also learned that people can be very offended over this mistake. I apologize if my naivety lead to any hurt feelings! Now when I go to think about it I still get confused and can't quite remember which one is correct, so I think I'm sticking to the full St. Patrick's Day!
It's much safer like this. I don't want any rotten tomatoes thrown at me! Or green beer!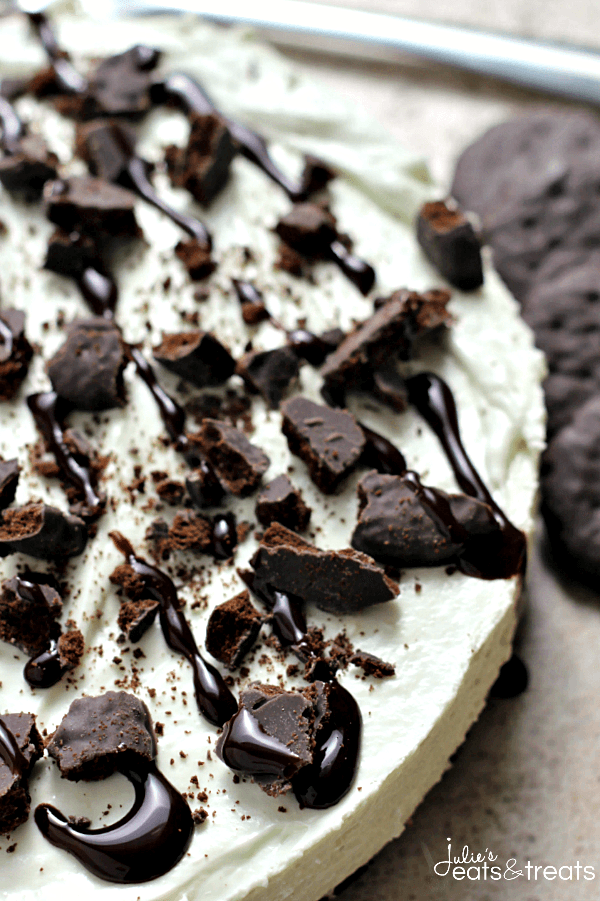 Now I'd like to make you all think that I totally had this all planned a green mint dessert and all for St. Patrick's Day, but I'm going to be quite honest with you and I totally would be lying if I said that. I went to write this post late Sunday night and I was like whoa I have a green post for St. Patrick's Day! Perfect!
I usually try to be WAY ahead of the game and post this towards the end of February or beginning of March to catch all you St. Patrick's Day fans, but well this slipped by me and it didn't quite make the timeline, but it was way to good not to post so here it is!
If you are looking for an amazing and simply treat no bake desserts are the way to go! I have a couple of the blog you'll love – No Bake Raspberry Chocolate Cheesecake Recipe or No Bake Strawberry Cheesecake Icebox Cake Recipe and now this light fluffy cheesecake on top of a bed of Thin Mints then topped with Thin Mints and chocolate syrup.
Drooling yet? I thought so!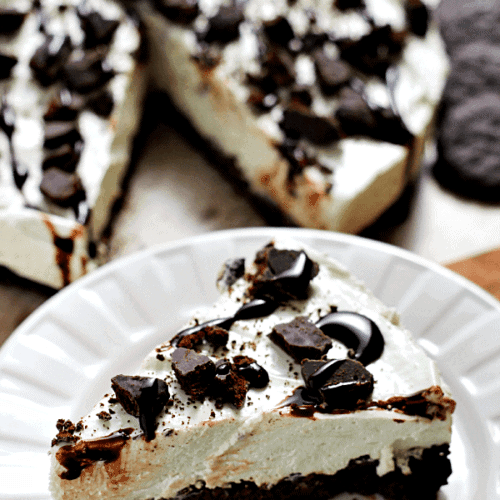 No Bake Thin Mint Cheesecake
Easy Fluffy Mint Cheesecake with a Thin Mint Crust!
Print
Pin
Rate
Ingredients
2 1/2

c.

Thin Mints or Grasshopper Cookies

crushed, divided

1/2

c.

butter

melted

1

envelope unflavored gelatin

2

Tbsp

cold water

3

Tbsp

creme de menthe syrup

2

8 oz pkg. cream cheese, softened

1

tsp

vanilla

1

7 oz jar marshmallow creme

1

8 oz carton Cool Whip, divided

1/8

c.

chocolate syrup
Instructions
In a small bowl combine crushed 2 c. Thin Mints or Grasshopper Cookies and butter. Stir until combined. Press on the bottom of a 9 inch spring form pan. Chill for 30 minutes.

In a saucepan soften gelatin in water and creme de menthe syrup. Stir over medium heat until dissolved.

In a large mixing bowl combine cream cheese and vanilla. Mix using hand mixer until well blended and smooth. Gradually add gelatin mixture, mixing until well blended. Beat in marshmallow creme. Fold in 2 c. of Cool Whip. Spread over crust. Chill until firm.

Before serving top with remaining Cool Whip, sprinkle remaining Thin Mints or Grasshopper Cookies over Cool Whip and drizzle with chocolate syrup.
Nutrition
Calories:
771
kcal
|
Carbohydrates:
91
g
|
Protein:
9
g
|
Fat:
43
g
|
Saturated Fat:
22
g
|
Cholesterol:
100
mg
|
Sodium:
823
mg
|
Potassium:
272
mg
|
Fiber:
2
g
|
Sugar:
48
g
|
Vitamin A:
1190
IU
|
Calcium:
113
mg
|
Iron:
3.3
mg
LEAVE A COMMENT
Want more Cheesecake??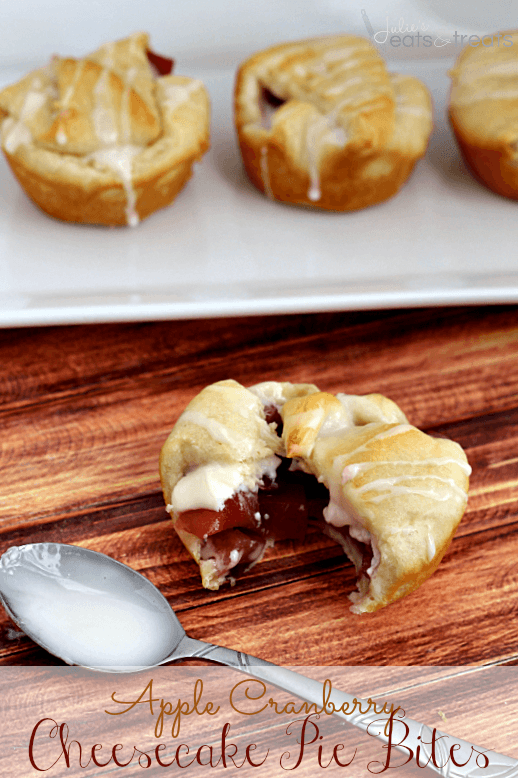 Apple Cranberry Cheesecake Pie Bites ~ Pie bites filled with Apple Cranberry Pie Filling and Cheesecake!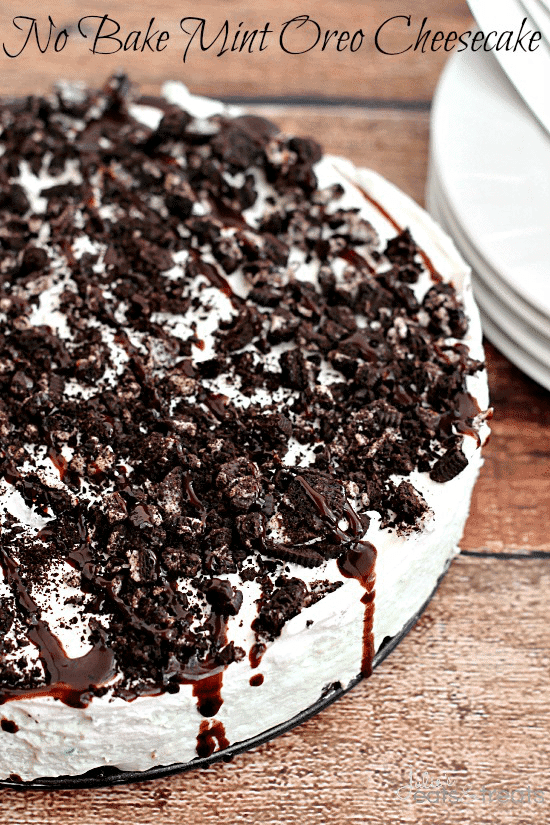 No Bake Mint Oreo Cheesecake ~ Oreo crust piled with light and fluffy cheesecake flavored with mint and topped with crushed Oreos and chocolate syrup!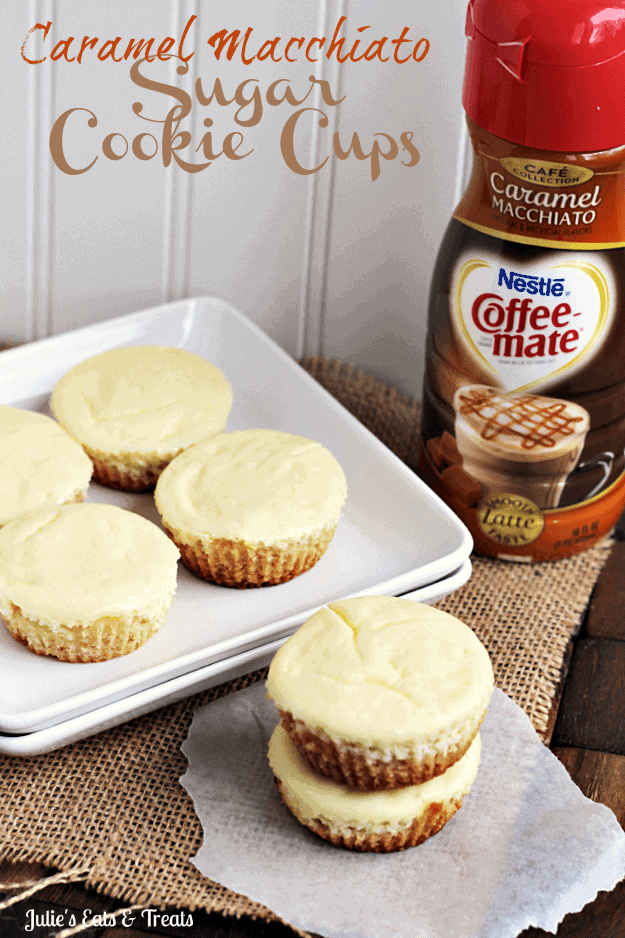 Caramel Macchiato Cheesecake Sugar Cookie Cups ~ Soft Sugar Cookie topped with Caramel Macchiato Cheesecake!