BBQ Pork Quesadilla Recipe ~ Delicious, Smokey BBQ Pork & Cheese Stuffed Inside a Crunchy Tortilla Shell! Perfect Way to Use Leftover BBQ Pork!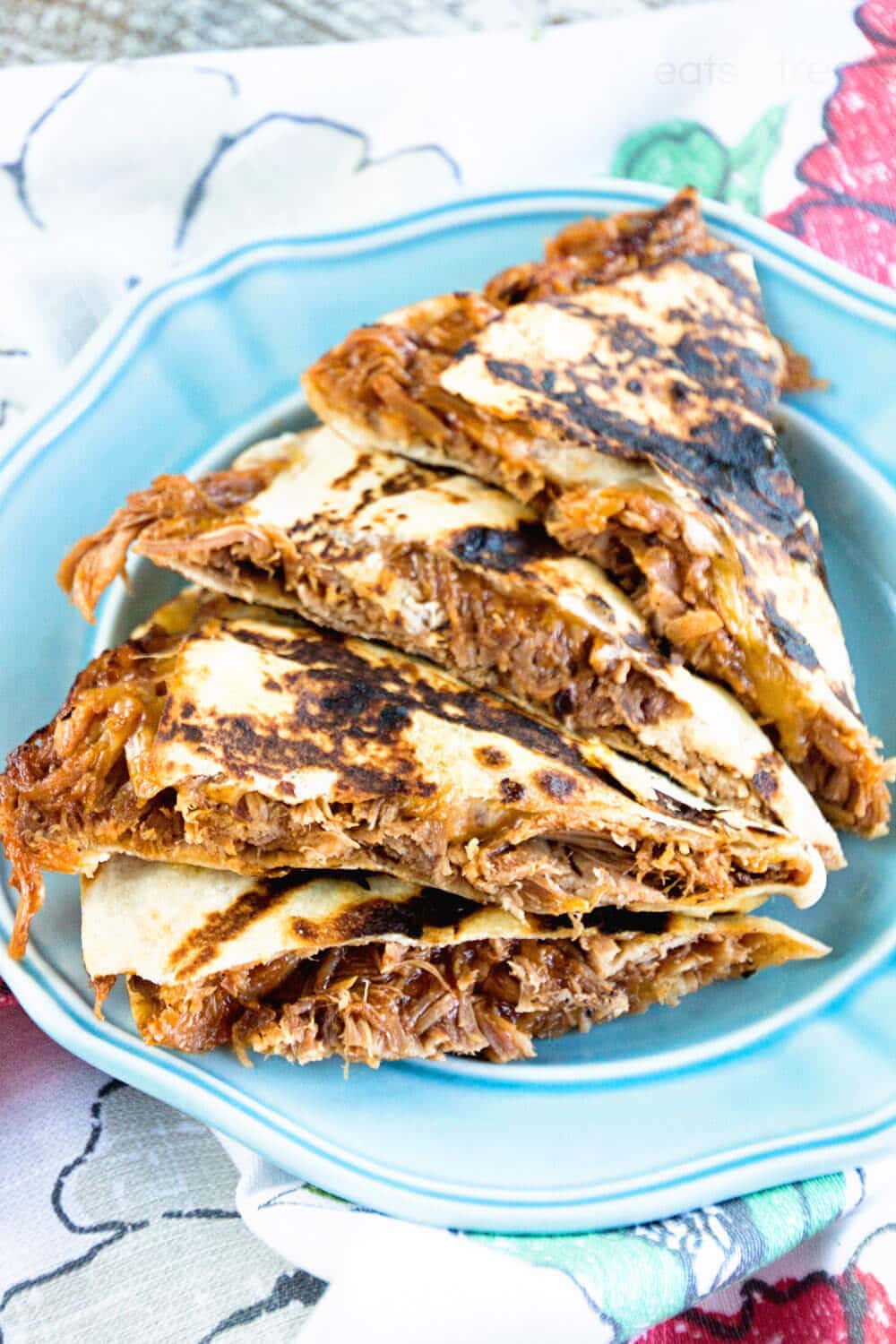 Well we obviously didn't eat all of the BBQ Pulled Pork I made the other night although it was so good it was tempting that's for sure. I was planning on having sandwiches again for supper the next night because I was going to be short on time. I ended up not being short on time because my nieces softball game got cancelled due to the rain. Speaking of the weather what is up with this? I'm just going to go off on this quick. We have two supper hot and humid days at the beginning of last week and then it cools off quickly and now it can't even hardly get past 75 degrees and all it does is rain. I mean is it asking to much for a simple day with 80 degree weather and it's clear and not gail force winds? Obviously mother nature does think this is to much to ask for. Hopefully sometime this summer it will bless us with good weather. Ok enough of that little tangent, but honestly we are all thinking it aren't we? Back to the recipe I was talking about earlier. I was thinking sandwiches and then in the middle of the day it hit me. BBQ Pulled Pork Quesadillas! My hubby has an obsession with quesadillas ever after we got our quesadilla maker for our wedding. He calls it his Sunday night ritual to make one so I thought he'd be just jazzed about my concoction. Turns out he was! Even better when my plan works out that's for sure. If you don't want to even start with sandwiches be a rebel and make the quesadillas the first time around! Enjoy!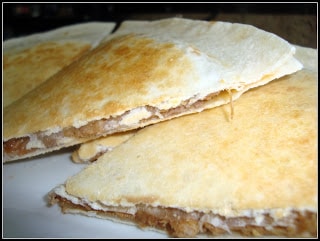 BBQ Pulled Pork Quesadillas
Printer Friendly Recipe
Ingredients

MY LATEST VIDEOS
BBQ Pulled Pork
Shredded Cheese
Burrito Sized Tortillas
BBQ Sauce

1. Put first tortilla on Quesadilla Maker (if you don't have one just use a pan on the stove) although I highly recommend getting one!
2. Top with BBQ pulled pork, cheese and extra BBQ Sauce if you'd like. Otherwise just dip the quesadilla in BBQ Sauce.
3. Put another tortilla on top of the mixture.
Pretty dang simple I don't even know if this counts as a recipe!