The Best of Light & Healthy Recipes! 12 Must Make Recipes to help you keep eating light and healthy!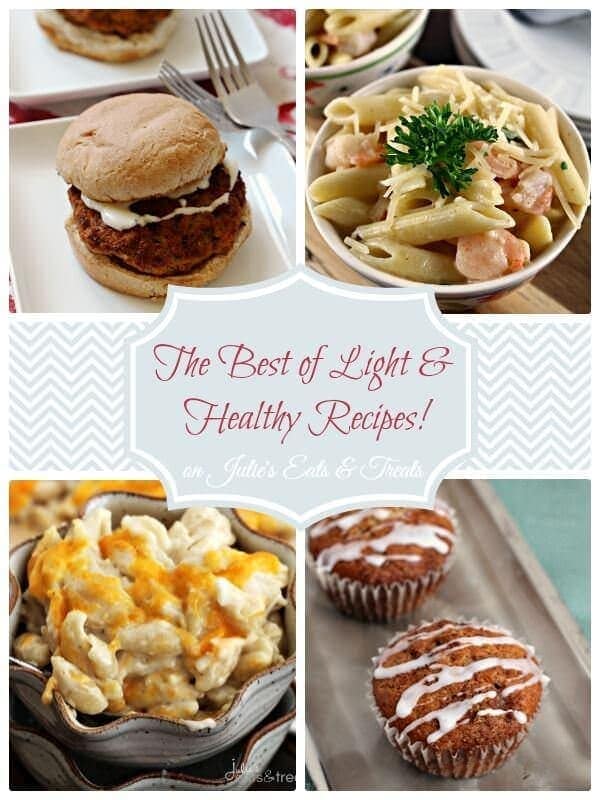 This is a sponsored opportunity with Foodie.com
Today I'm sharing with you a few of my favorite light and healthy recipes from me and a few of my other favorite bloggers!
If it's a goal of yours in 2014 to eat right make sure to check out this round up! It included a few sweet and savory dishes for you also. Make sure to check out a few of my recipes including my Chicken Ranch Burgers, Skinny Coffee Cake Muffins, Lighter Up Creamy Mac & Cheese and Shrimp Penne with Garlic Sauce!
Enjoy and good luck with your resolutions!