breakFEAST Pancake Bar Party + GIVEAWAY!
breakFEAST Pancake Bar Party ~ How to Throw You Own Breakfast Party Featuring Pancakes and Waffles! It's So Much Fun and So Easy!
Be sure to subscribe to my newsletter HERE so you never miss a new recipe!

PIN IT HERE!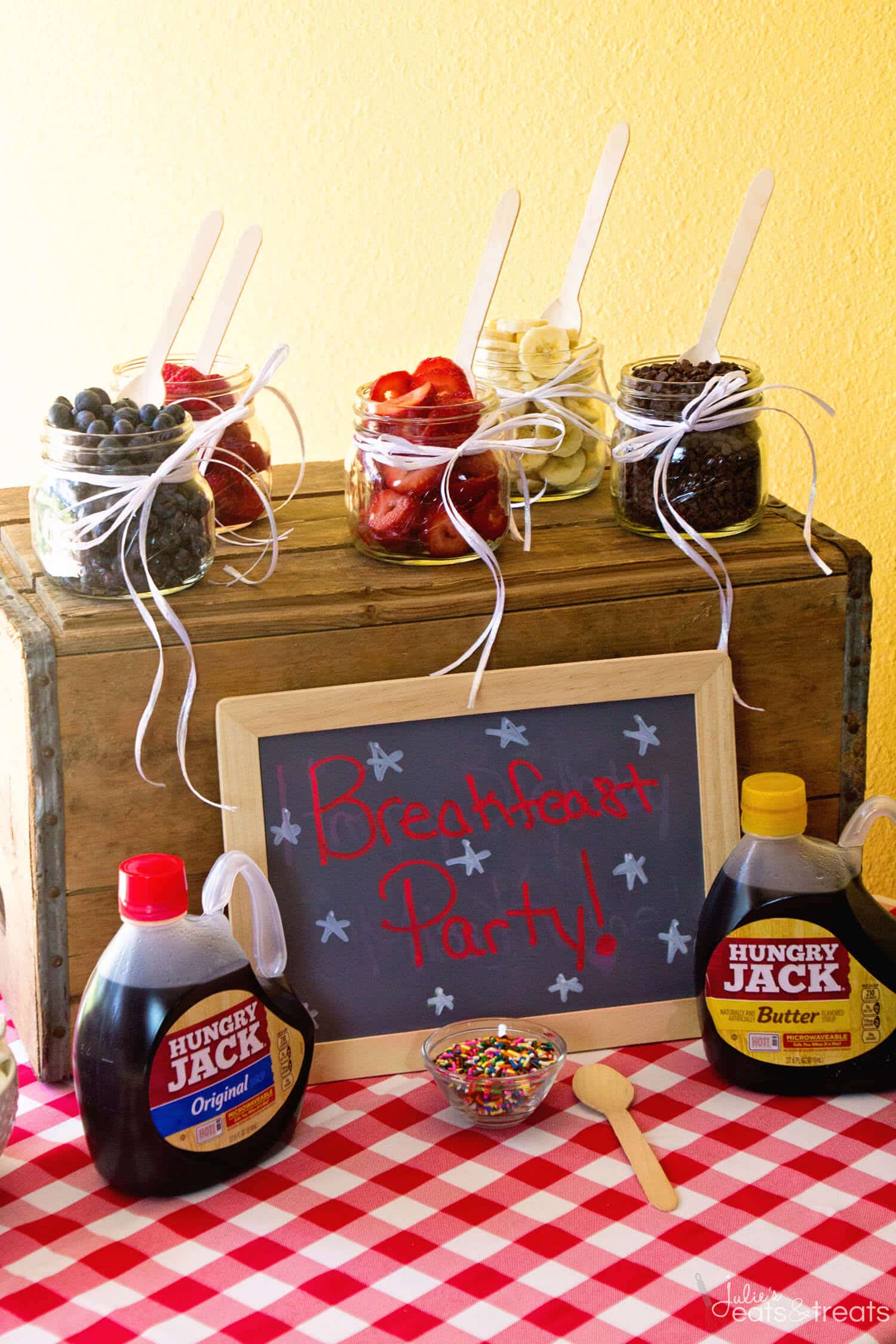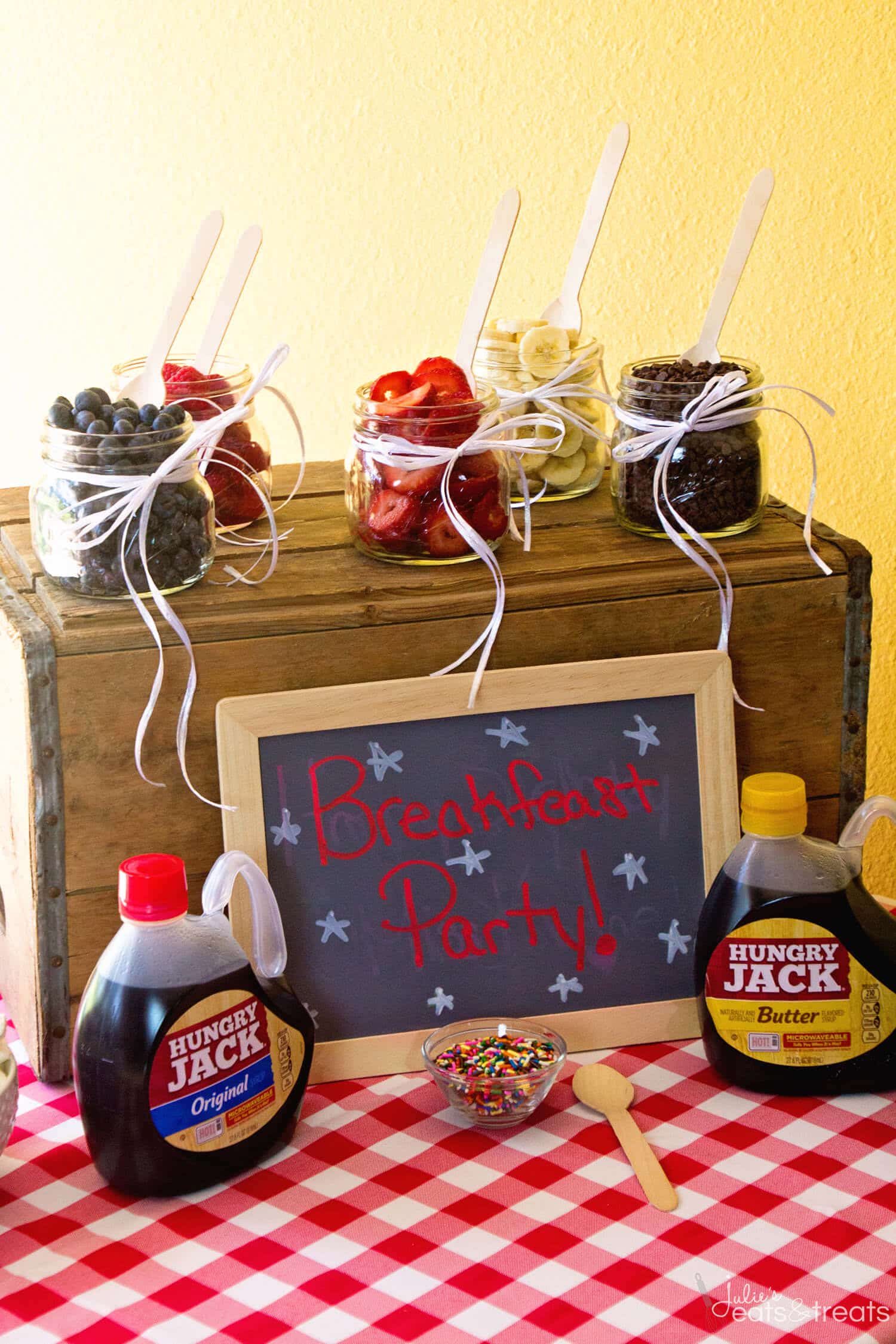 I've always loved a good breakfast in life and have fond memories of waking up on Sunday mornings to the smell of fresh pancakes or waffles wafting into my room before we went to church. Mom always spoiled us on Sunday mornings. She probably didn't realize how much it meant to me, but Mom you rock!
Then I met my husband and his family takes the love of breakfast to a whole new level. Soon, he was taking over any breakfast making we had and Miss K was begging for breakfast any meal of the day. I didn't have any problems with either of these things! Brinner? Bring it on my friends!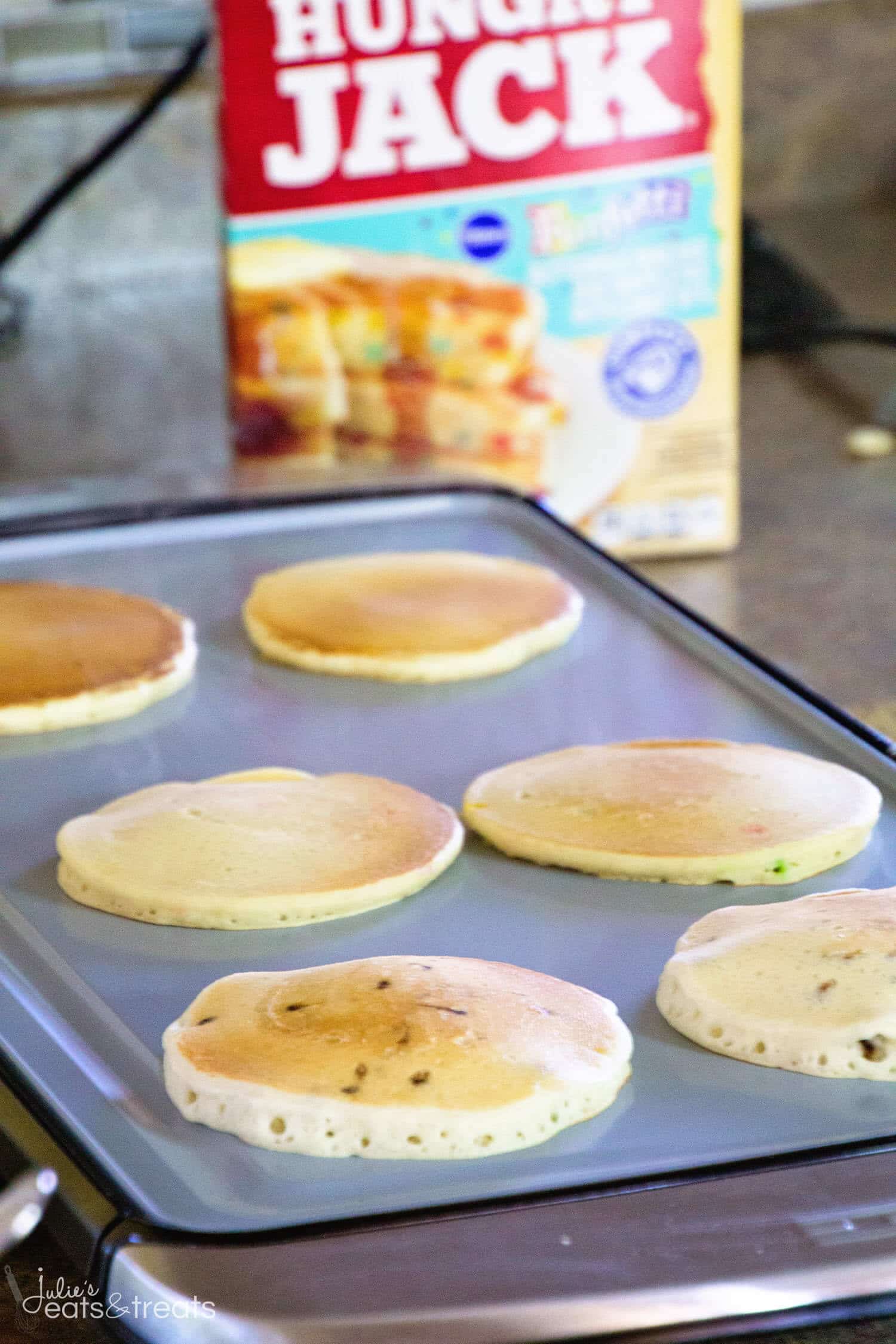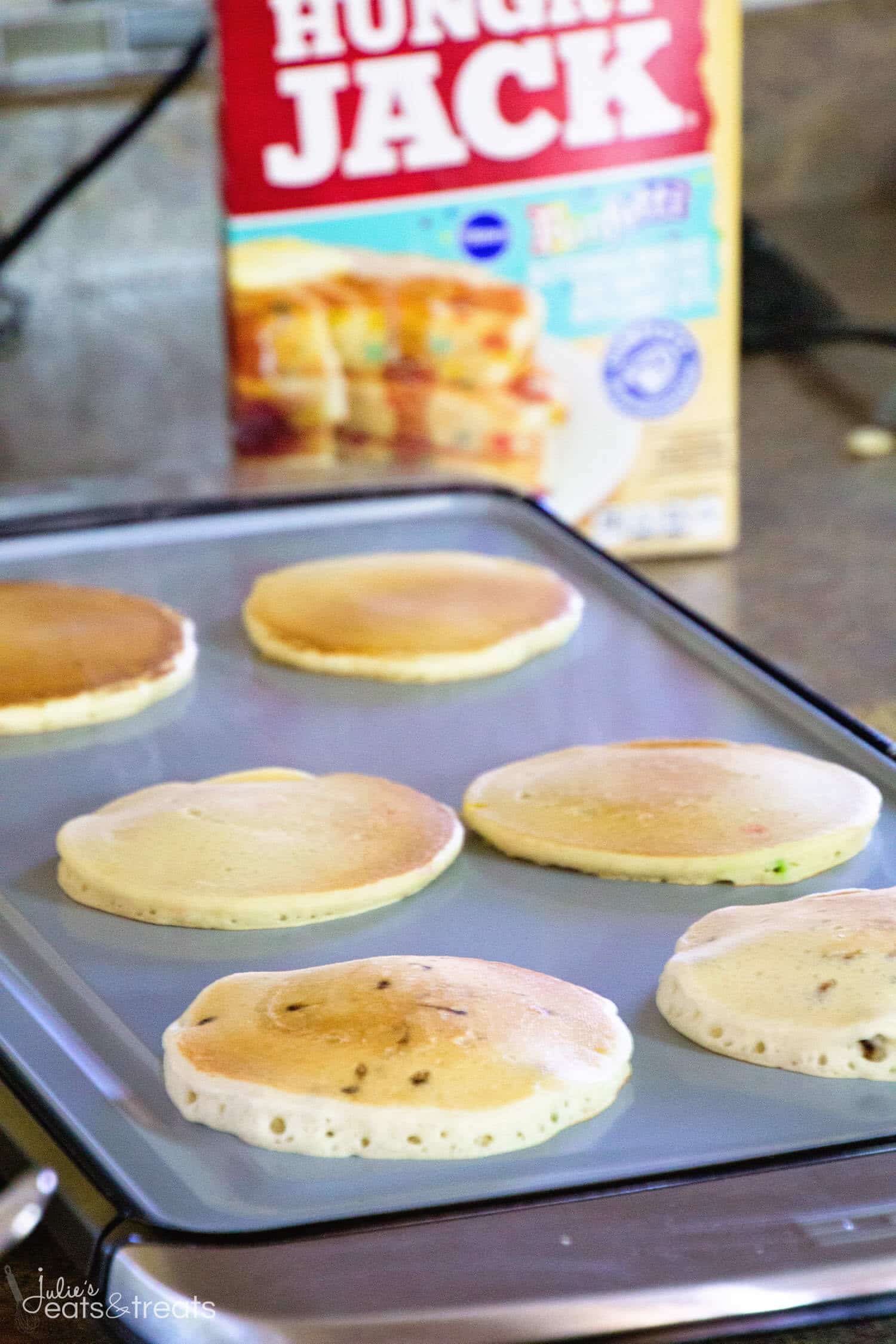 His entire family has a thing for breakfast I soon found out after speaking with my sister-in-law. His brother loves to eat and make it just as much as him!
Let's just say when I invited our families over for a breakFeast party I didn't have any complainers. They were lining up at the door to be my taste testers! When I told my in-laws there was going to be Hungry Jack Funfetti Pancakes I thought they were going to do cartwheels. They love anything Funfetti as much as they love breakfast!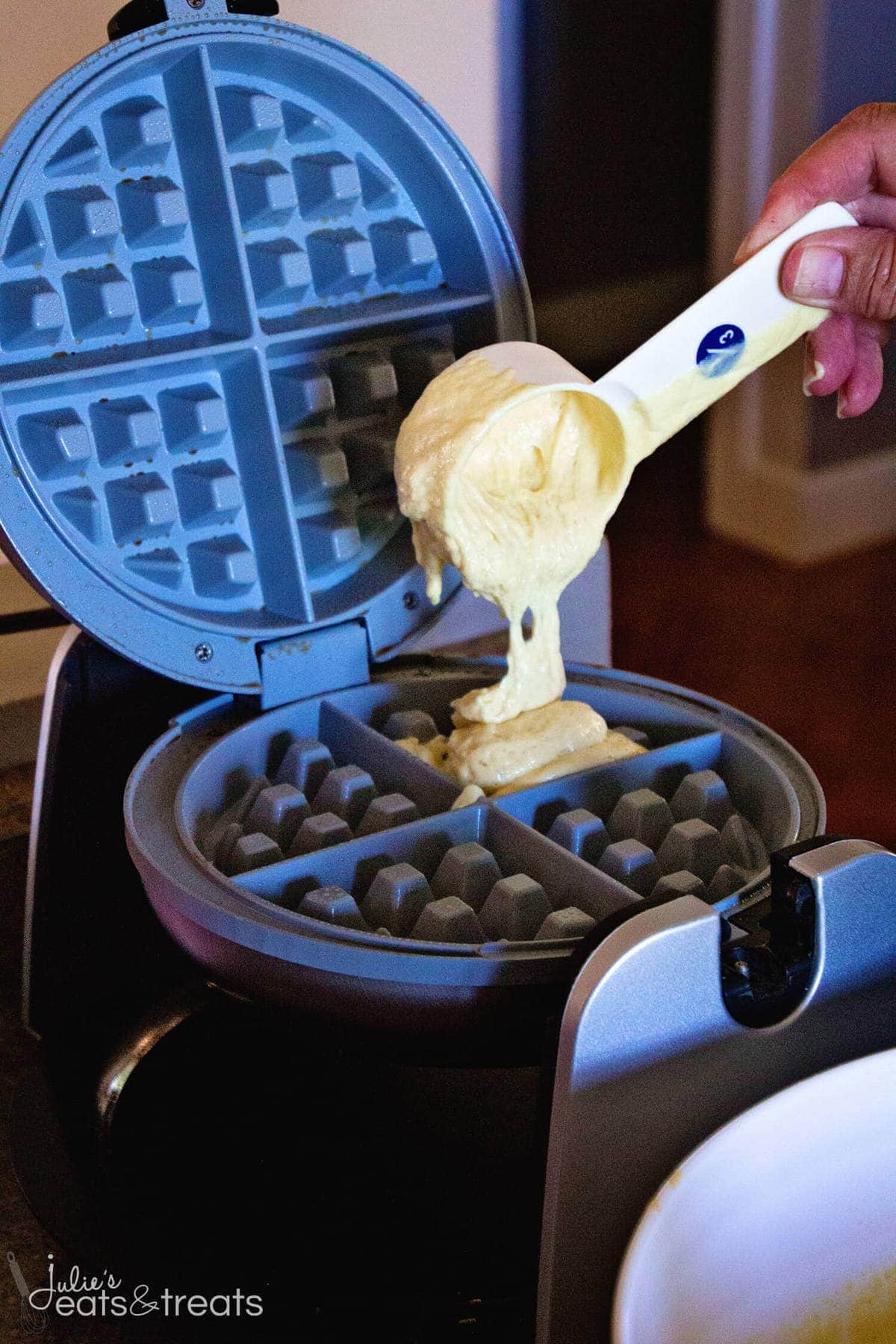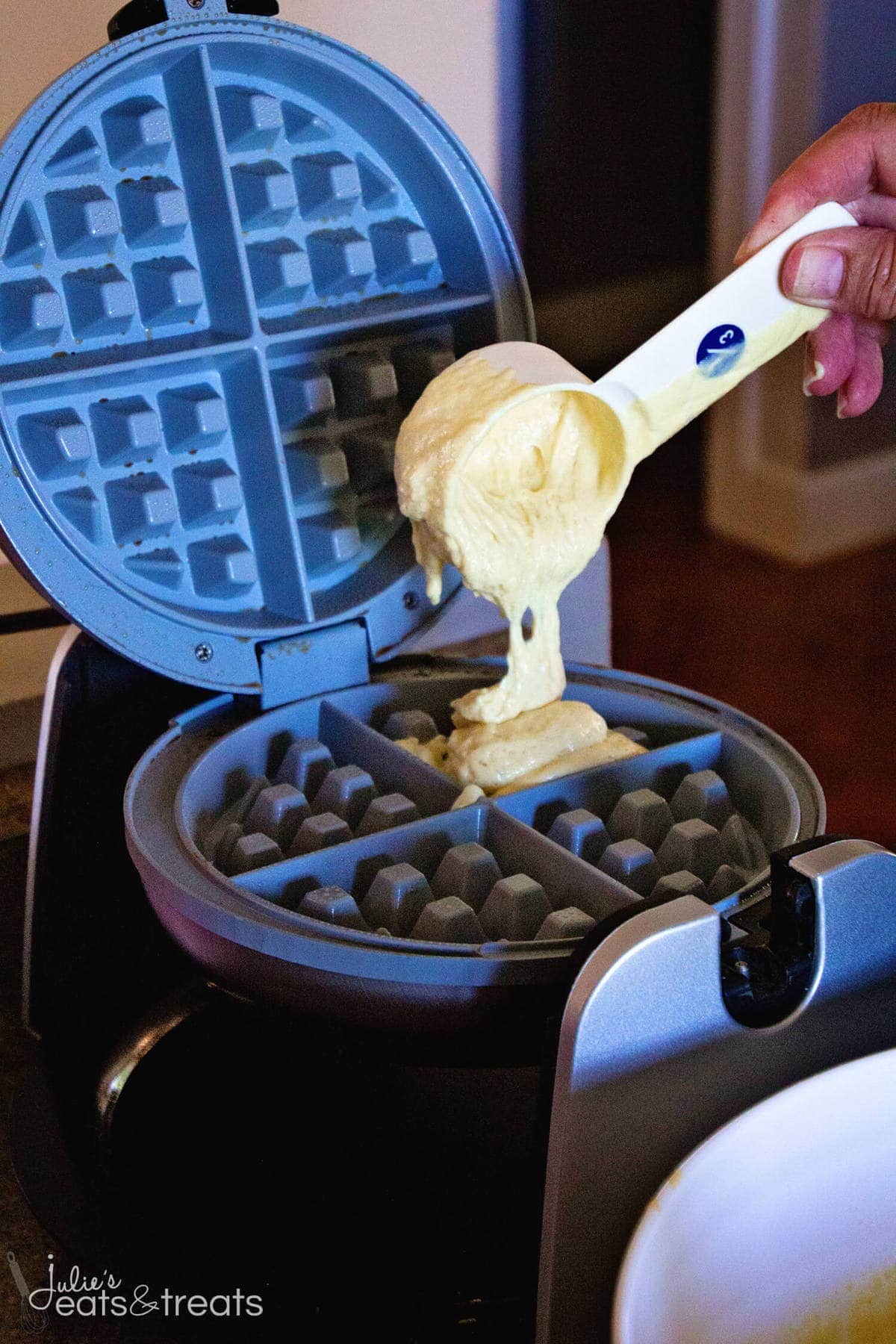 Growing up, the syrup that accompanied our Sunday morning pancakes and waffles was always Hungry Jack. I'm guessing this was because Hungry Jack's syrup bottle is uniquely designed to fit in the microwave, allowing the entire family to savor the warmth and deliciousness in every bite. Mom taught me young that warming up your syrup was the only way to go!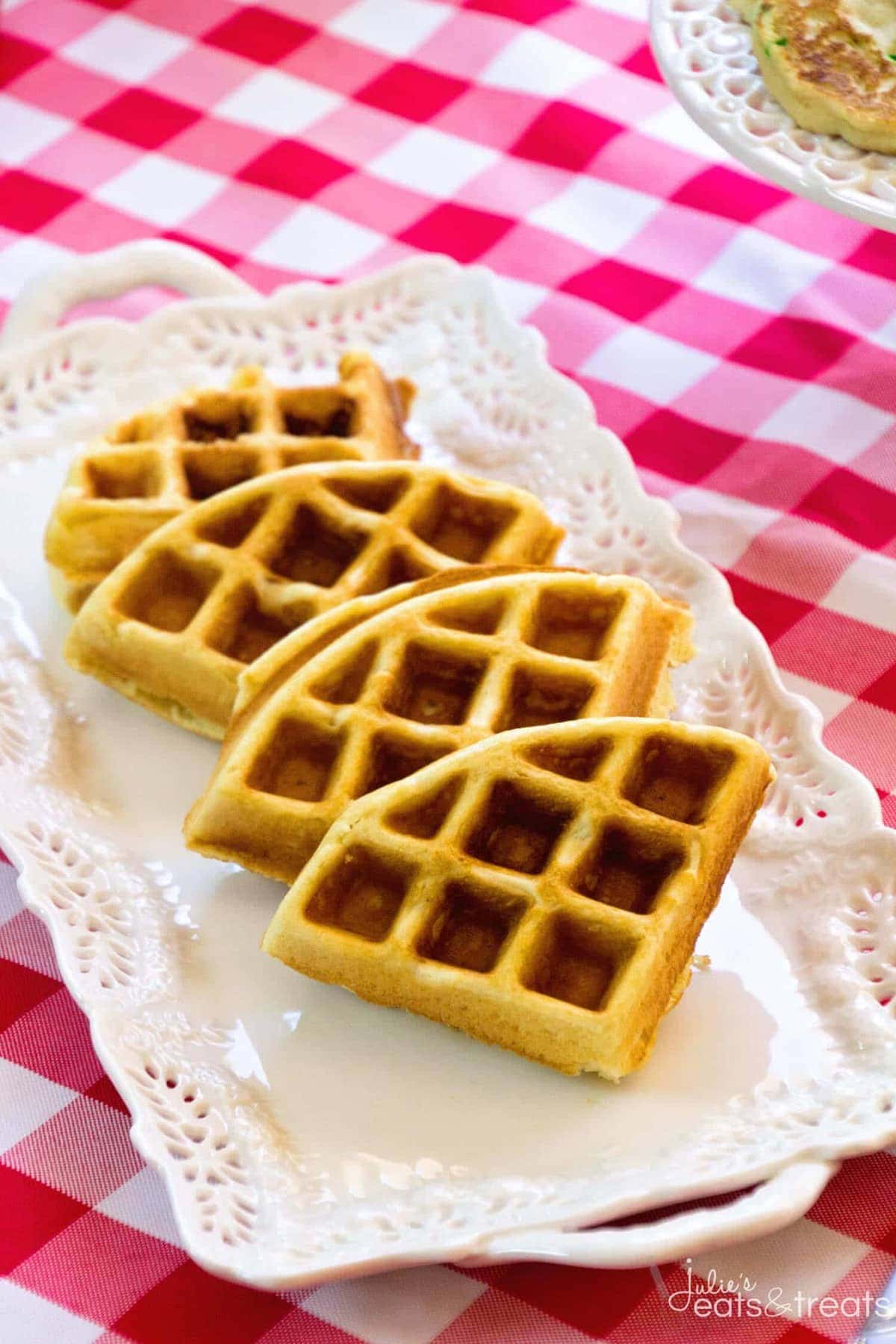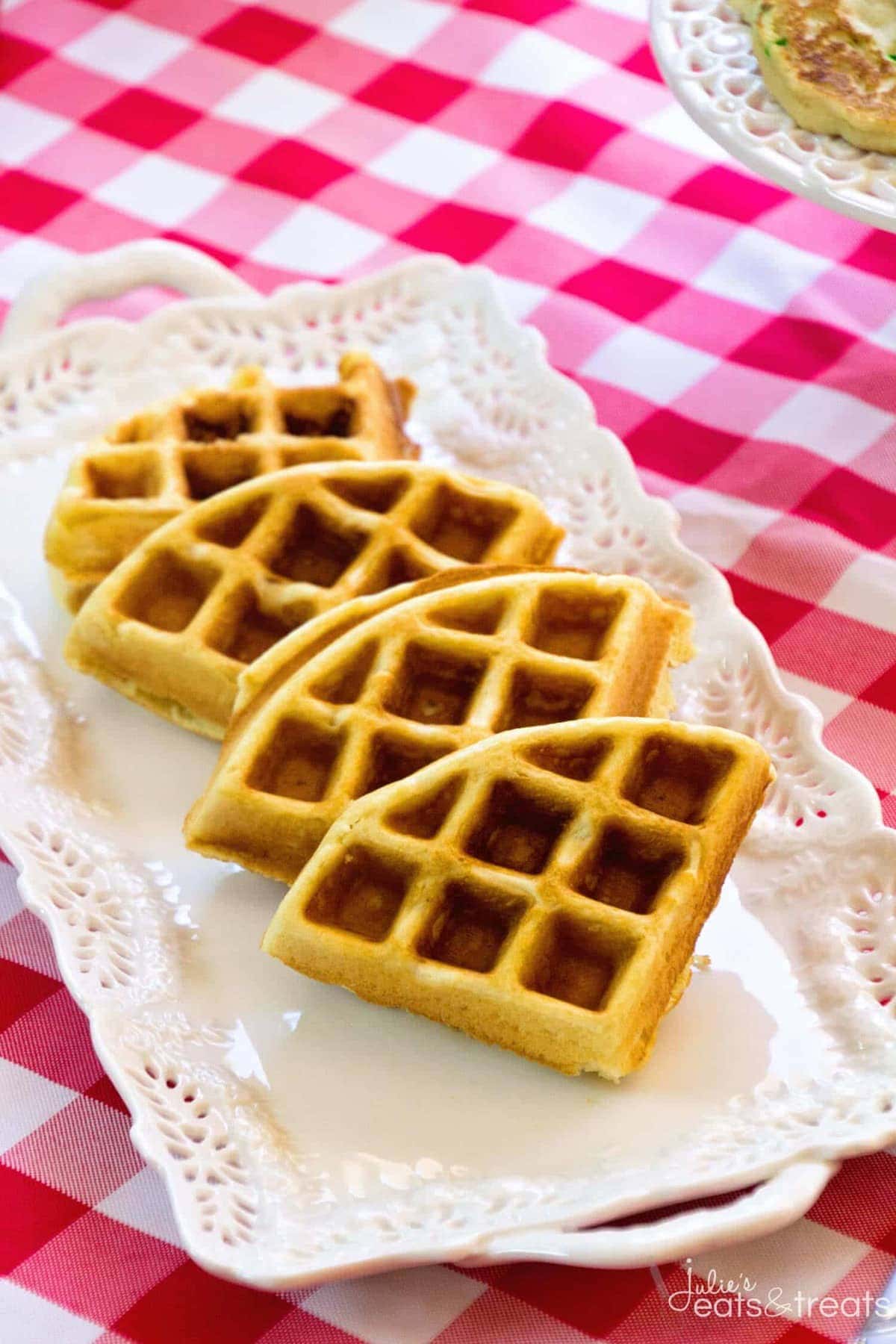 With an easy pour cap, Hungry Jack syrup ensures your pancake breakFEAST will be mess-free and I know all you Mom's out there know this is a must in life! Sticky messes are not fun and we know those kiddos love to be able to help themselves!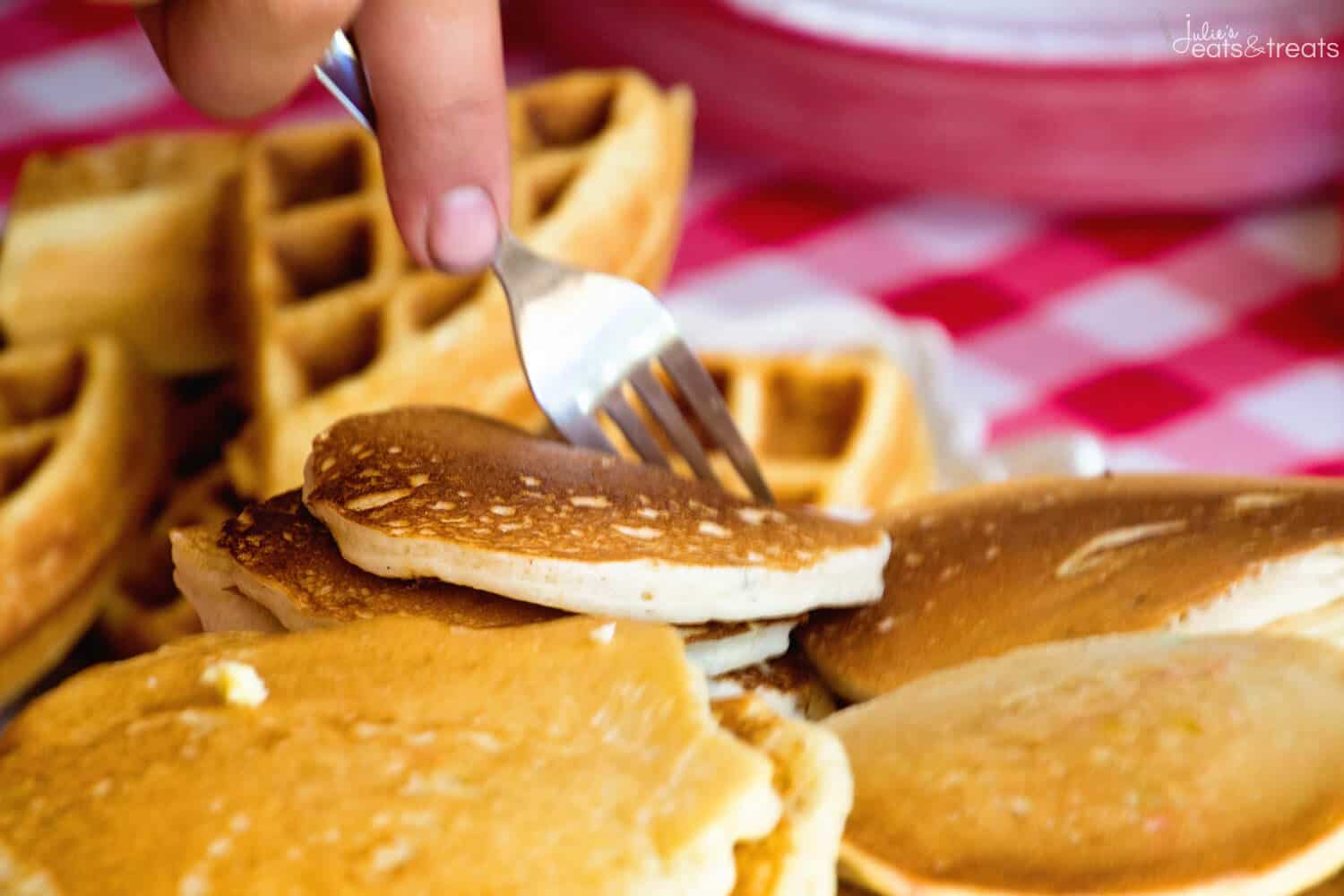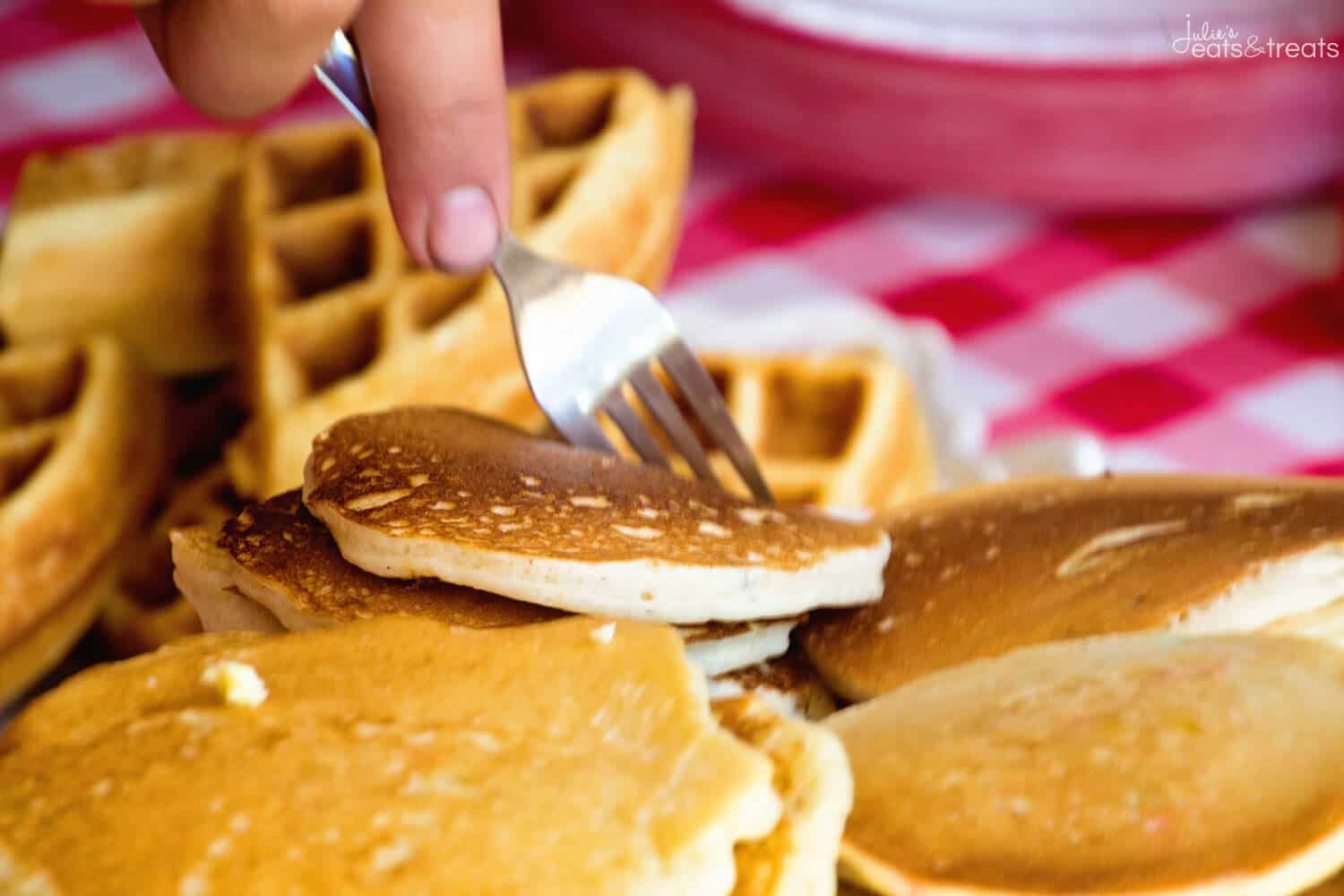 Can we talk about the flavors of Hungry Jack syrup? I'm pretty boring and stick to the original but after taste testing their Butter Syrup and Cinnamon and Brown Sugar Syrup there might be a new favorite on the block! Personally, I loved the Butter Syrup because everything is better with butter, right?
The Cinnamon and Brown Sugar Syrup seemed to be the favorite from the majority of everyone else, so it looks like I'll be stocking both from now on!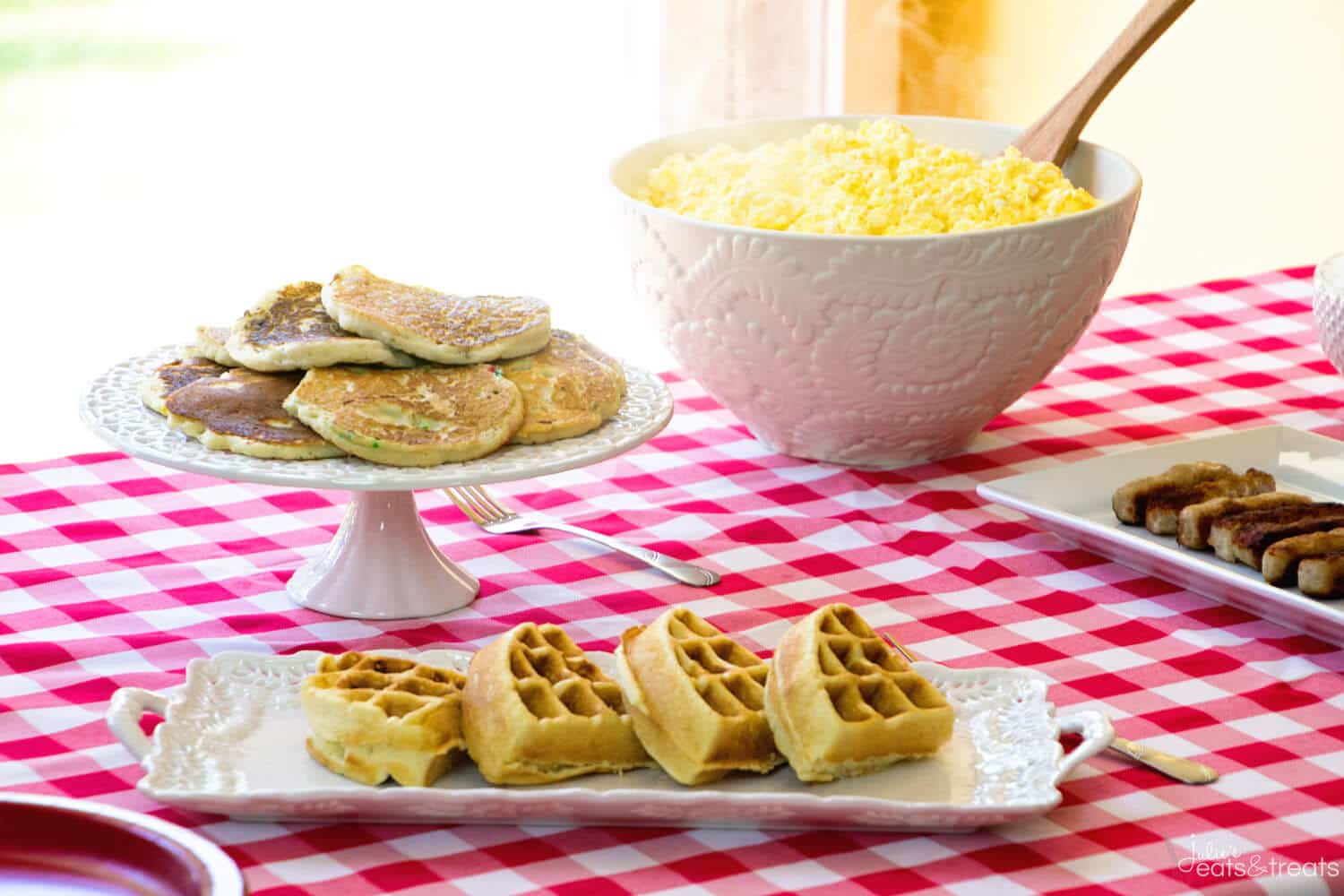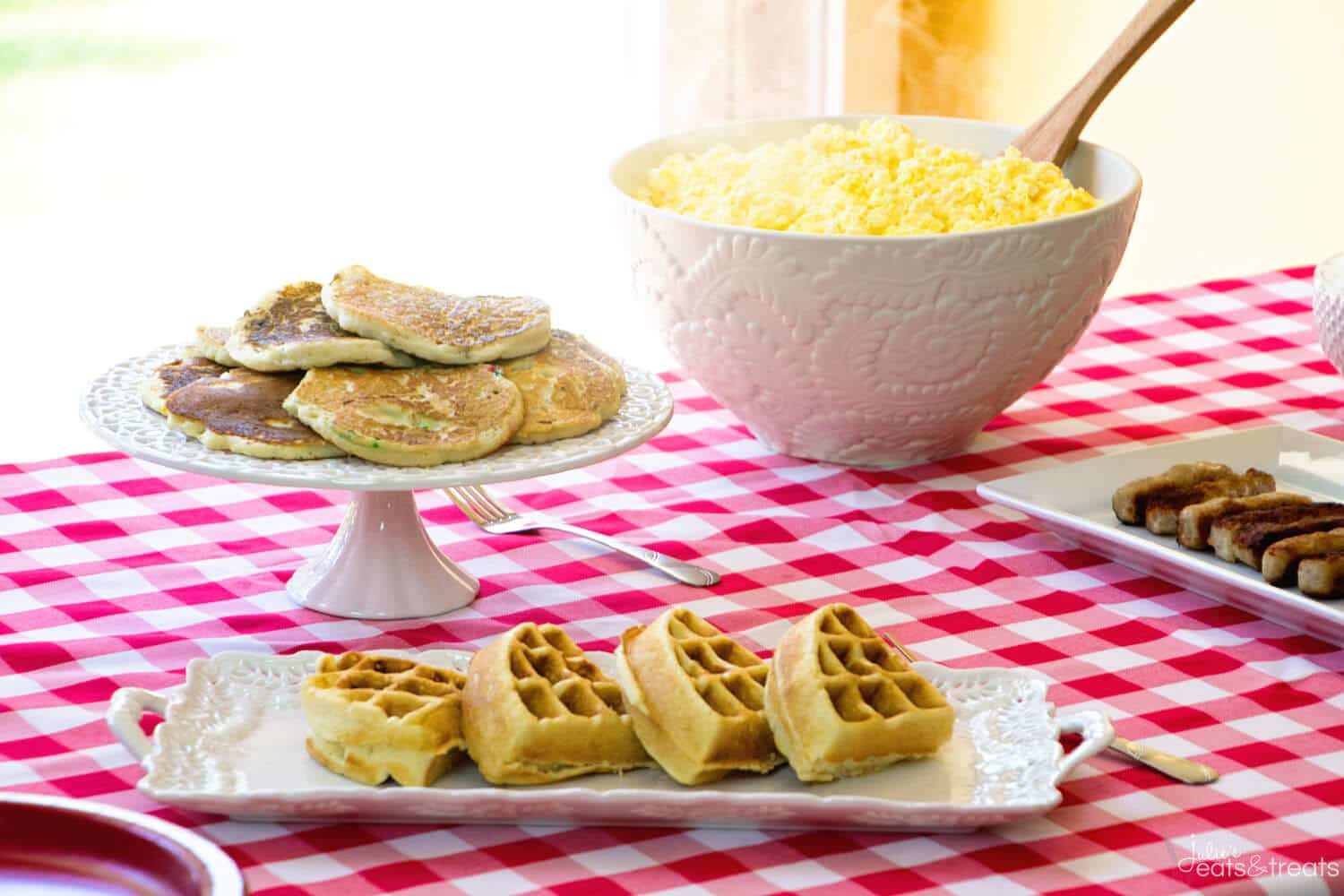 This DIY BreakFEAST Bar was so easy to host and such a fun twist on having a party! Thanks to the help of both Oster and Hungry Jack for making it so easy.
Have you seen this griddle from Oster? It works like a dream! Did I mention it even has warming tray to keep your pancakes nice and warm while you make another batch. It came in so handy!
I've been on the market for a new waffle maker for a while, but never bought one because there are so many out there. I wanted one that cooked efficiently and made waffles that were perfectly crisp on the outside and light and fluffy on the inside. If you are dreaming of waffle perfection make sure you get one of these Oster Waffle Makers! I wish I would have purchased one years ago!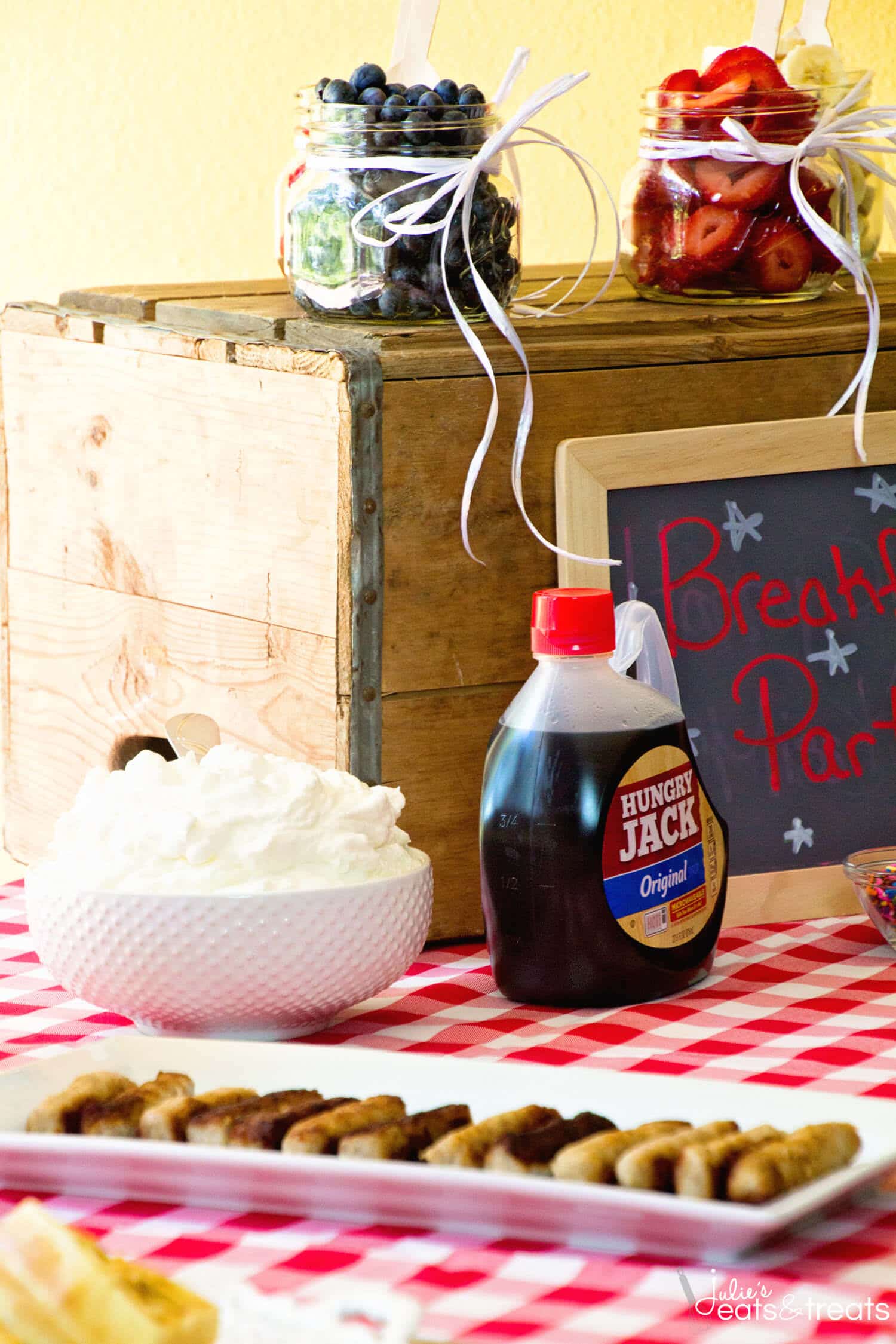 Lucky for you if you need a Waffle Maker or new Griddle my friends at Oster and Hungry Jack are giving one of each away in addition to an assortment of Hungry Jack products to make your very own berakFEAST to one lucky reader! Make sure you enter below!
Visit Hungry Jack at https://www.hungryjack.com/ or on Facebook for more delicious breakfast inspiration!
As a participant of the Hungry Jack Ambassador program, I've received compensation for my time and product samples for review purposes. Opinions are my own.