Planning a brunch? Hosting Easter or Mother's Day? Here are delicious, easy recipe that everyone can make! We've included French Toast, Egg Casseroles, Drinks and more. Gather your family and friends, make a few easy recipes and enjoy.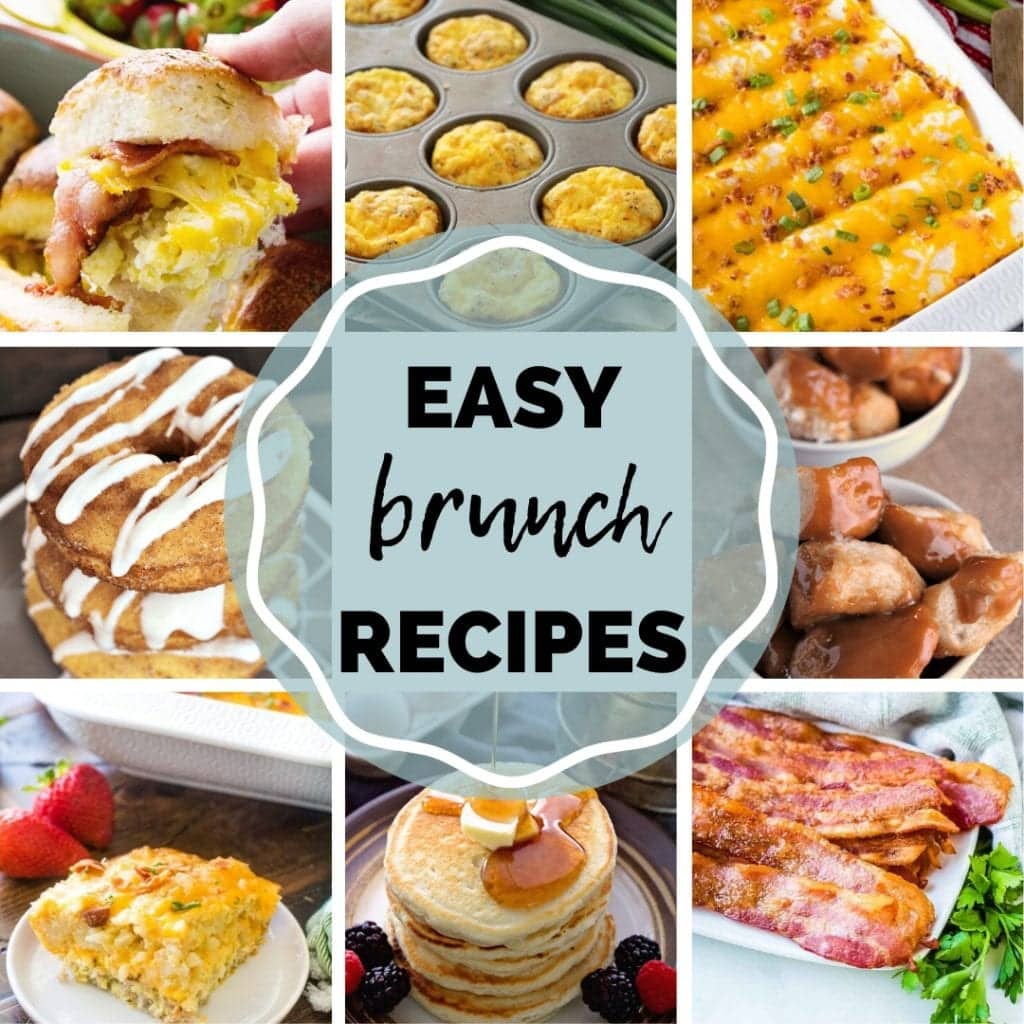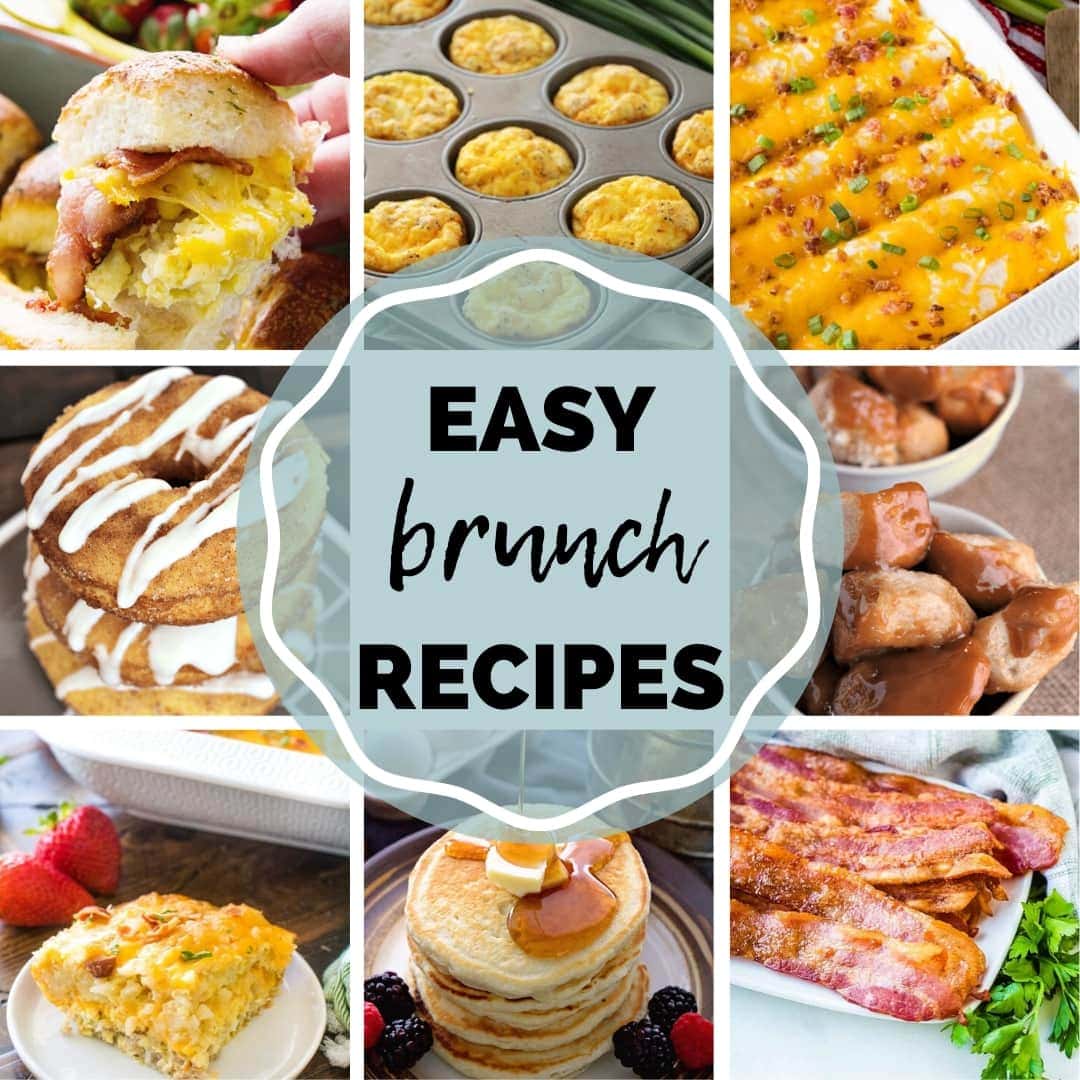 Brunch is the perfect way to have company over on the weekends or for the holidays. A combination of your favorite breakfast and lunch recipes. Did someone say pancakes? Maybe eggs?
My love language is sleeping in and waking up to enjoy a delicious brunch buffet. Plus, it's the perfect excuse to enjoy an "adult beverage" before 5 o'clock with no excuse needed!
Gather up a mixture of sweet and savory and mix them together and make the perfect flavor combination.
Here are a bunch of recipes to get started with that are so easy anyone no matter what your skill level is in the kitchen.
Click any of the headings below to jump straight to that section!
Brunch Casserole Recipes
There's nothing like a hearty casserole to fill you up at dinner. Did you know that you can have a casserole for breakfast too? These are great for breakfast for dinner too! Sweet, Savory and everything in between.
Brunch Pancake Recipes
I've never met a pancake I didn't like! Our basic light, fluffy and easy pancake made from scratch with pantry ingredients to our sweet potato or pumpkin pancakes to mix it up a little!
Brunch Quick Breads
Easy quick bread recipes are the perfect treat to round out a brunch because they are perfect for making ahead of time to make hosting brunch less stressful or you can easily bring this to brunch if someone else is hosting.
Brunch Smoothie and Drinks
Coffee to wake you, alcohol to keep you going to maybe a smoothie if you are looking for something for the kids to enjoy!
Brunch Rolls, Breads and More
The perfect mix of anything goes for brunch! Did someone say tacos?
Brunch Egg Recipes