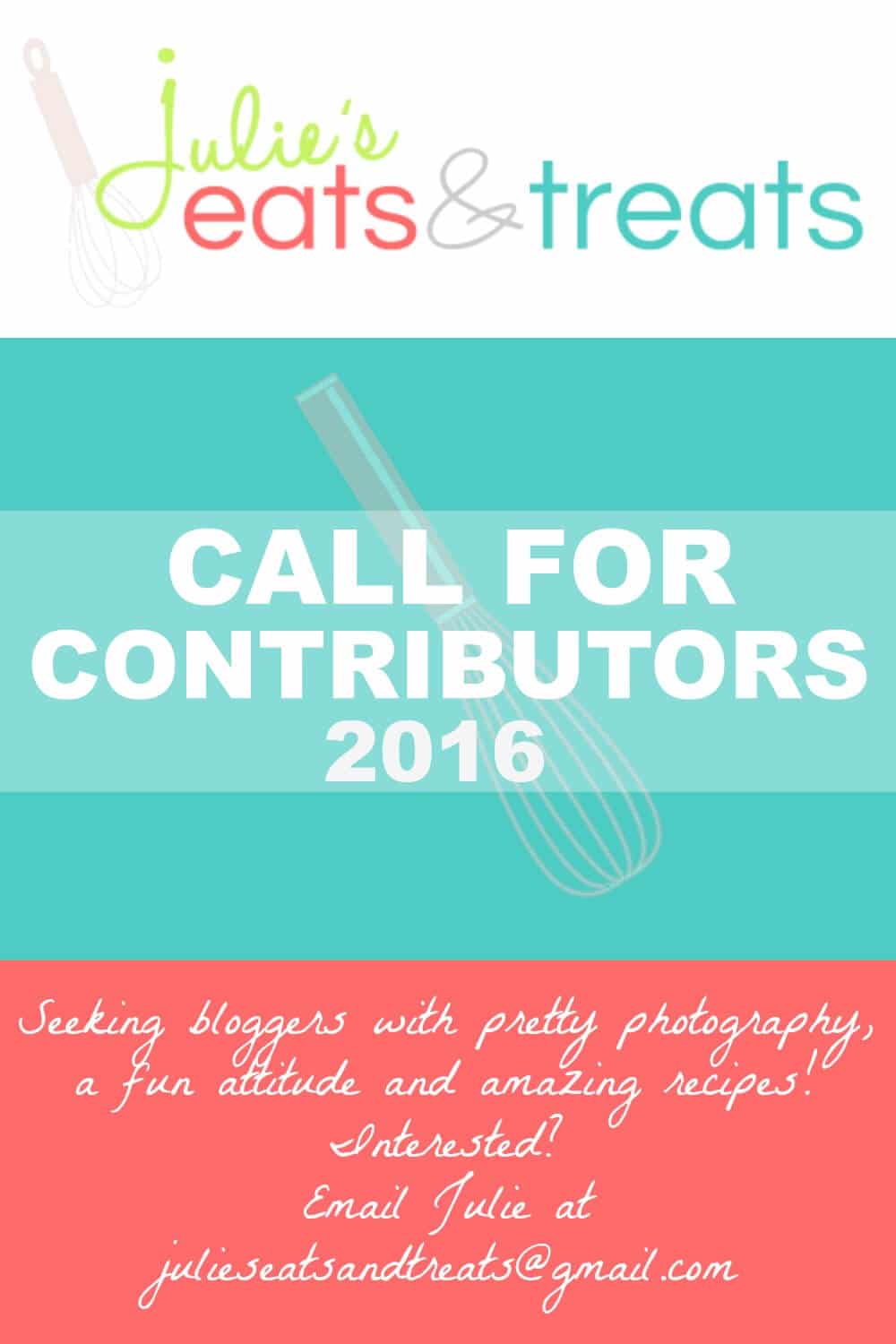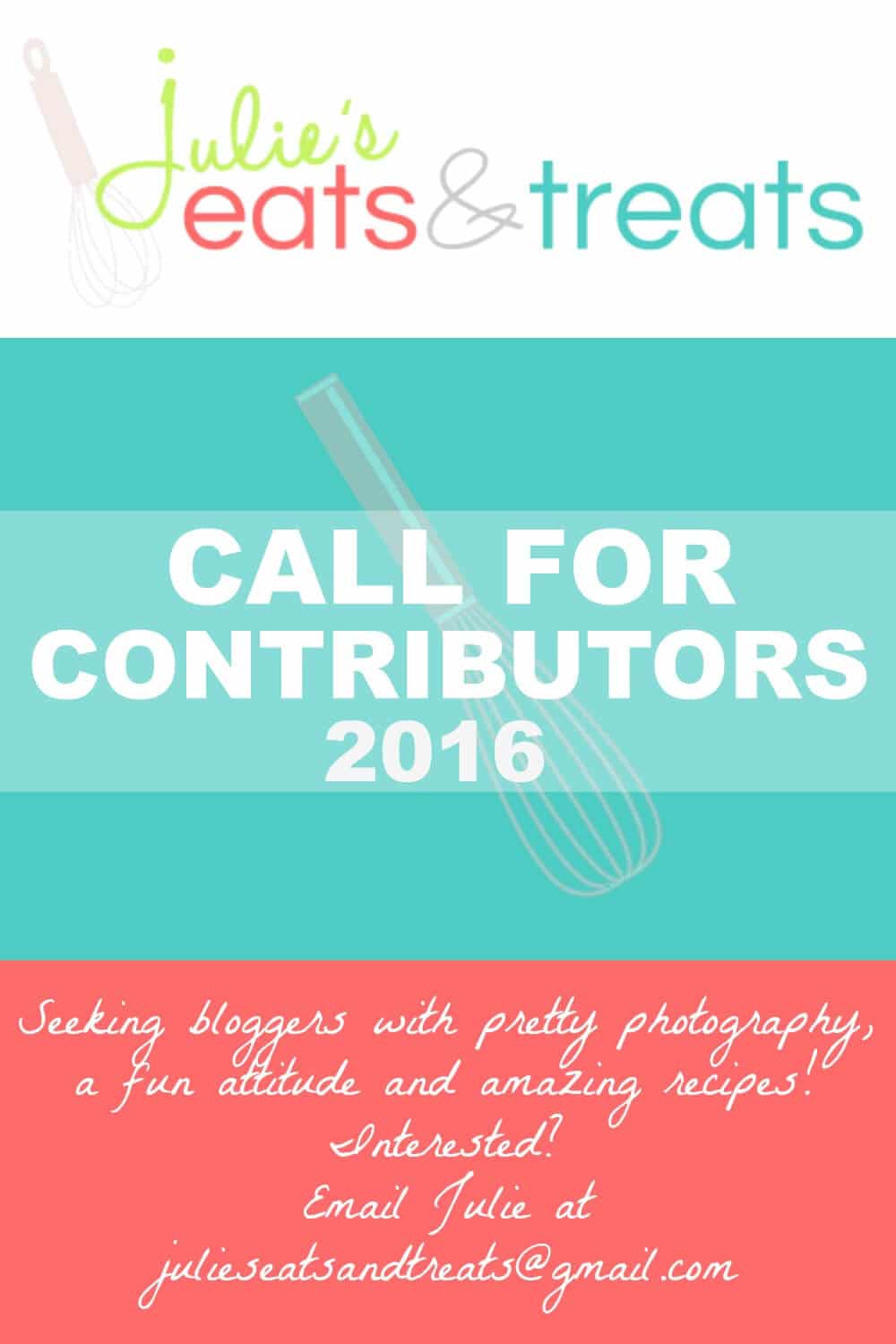 It's that time of year where I'm taking applications for the Julie's Eats & Treats Creative Team! I have a fabulous group of ladies that have been helping me out this past year and I'm looking to add some fresh new faces to the group! 
SEEKING:
Creative bloggers who specialize in Easy, Simple Recipes for the everyday cook or baker.
Bloggers will be asked to submit a new post once every 6 weeks.

MY LATEST VIDEOS
PERKS:
Exposure! I love to promote YOU. I want to help you succeed in this blogging world so you will get tons of exposure from me. Each post will include a button including your pretty face, a bio plus social media links so my readers can connect and follow you! You will also have your own page on my blog featuring a photo, bio and social media links. You can check one out here! Of course, I'll promote you on all my social media outlets too!
You will also be able to link up THREE of your own recipes from your personal blog to each post creating a direct link to your blog for increased traffic! Plus, it's great for SEO!
I want to help you GROW. This means pinning and promoting your blog plus mentoring you. I know how many questions there are when blogging and I want to make sure you have the means to succeed.
You will also be a contributor on the Julie's Eats & Treats Creative Team Group Pinterest Board with almost 30K followers. That's right a board just for you to promote your own blog!
There will be a Facebook Group just for Contributors. This will be a "safe" place to bounce ideas off each other and me. Have a question about an ad network? Maybe you want to pitch a company? Whatever it is we will help each other out as you grow!
In December 2016 I will host a giveaway for YOU to celebrate a successful year and you will each receive two entry methods. I'll provide the prize i.e. iPad, Amazon Cash or something along those lines!
You will be contributing a syndicated post which means you can REPOST it in it's entirety two weeks after it's live date on Julie's Eats & Treats. The only thing you have to do is link back at the end of the post to Julie's Eats & Treats!
TO APPLY: 
Fill out the following Google Form! I can't wait to hear from you!

Please email me with any questions! I can't wait to meet my new contributor team for 2015! It's going to be another great year!
Application deadline is October 31st. Contributors will be notified by November 15th. Please note that due to the volume of applications, I am not be able to respond to everyone.
Check out a few fabulous posts from my contributors in 2015!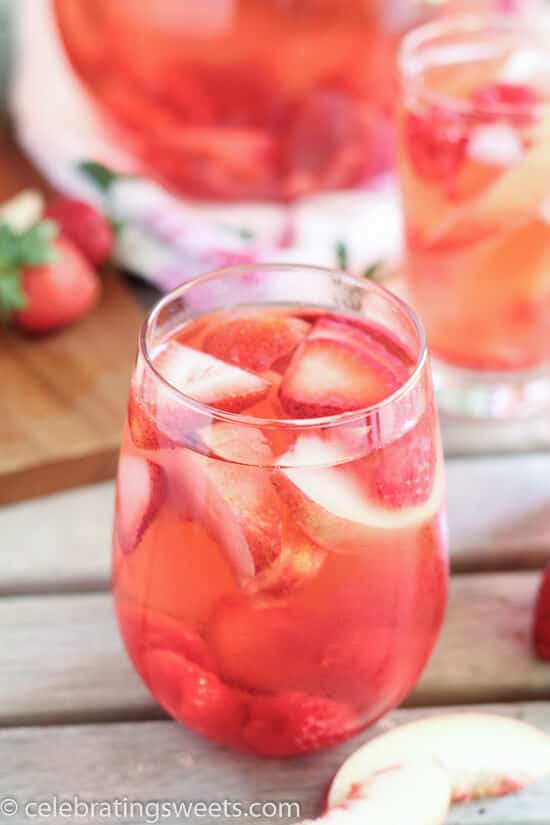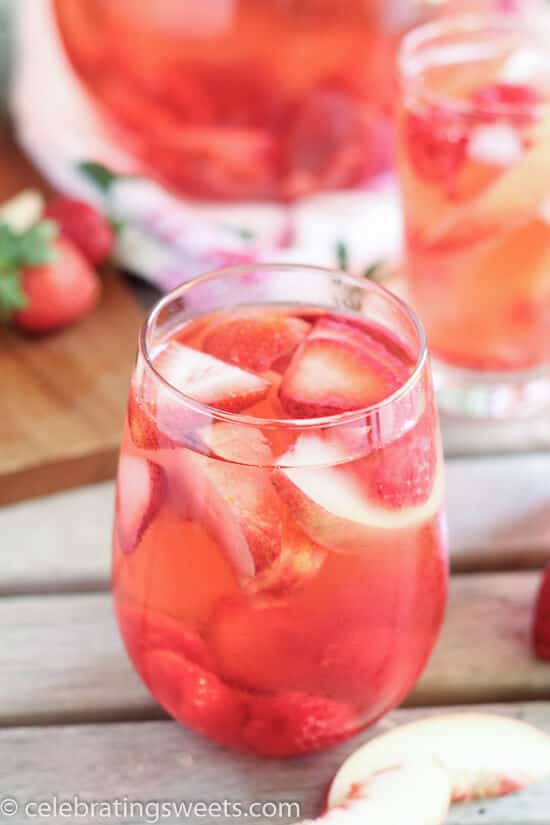 Peach Rosé Sangria – Rosé, peach juice, peach liqueur, and fresh fruit combine in this beautiful sangria.
From Allison at Celebrating Sweets!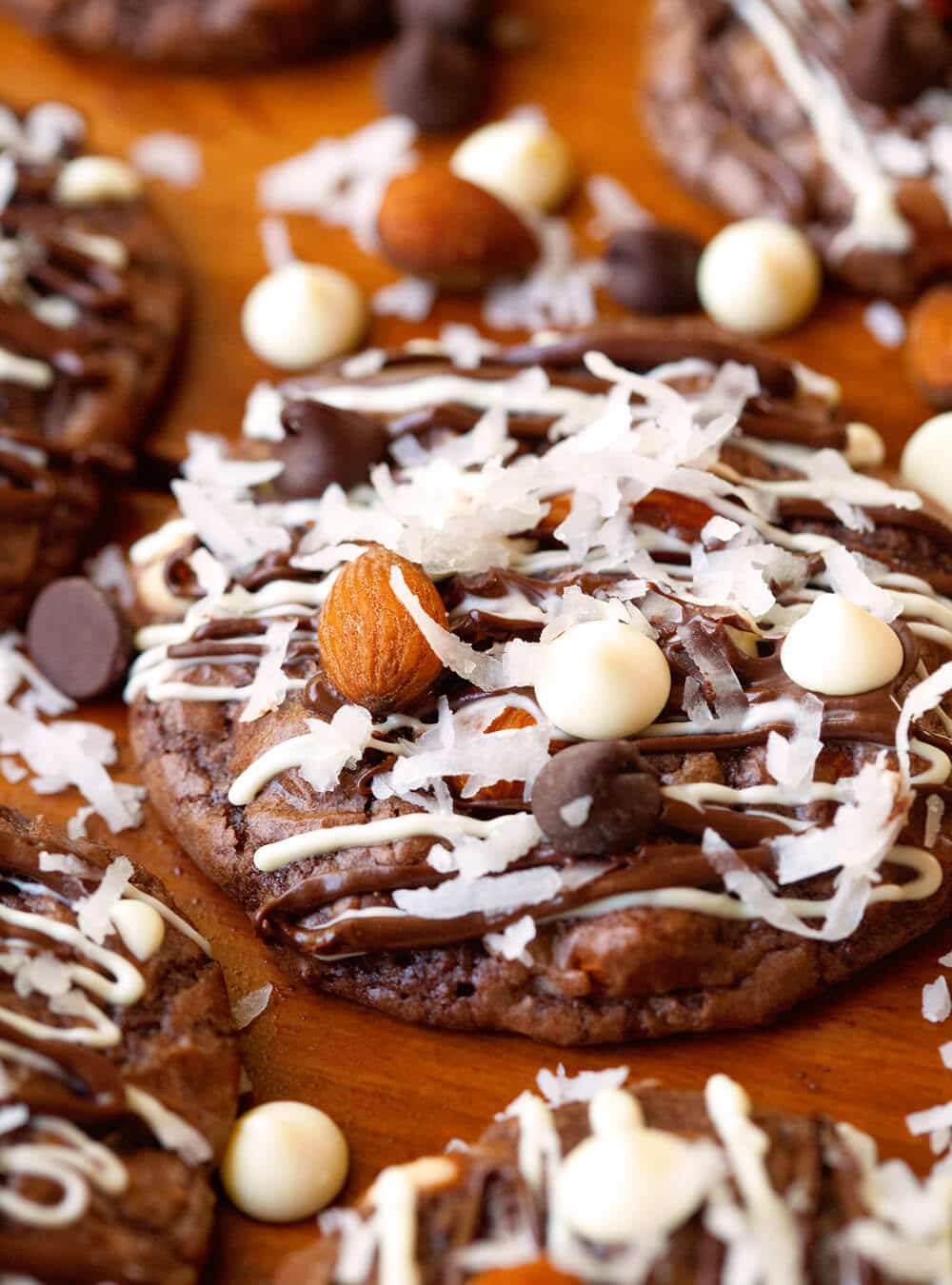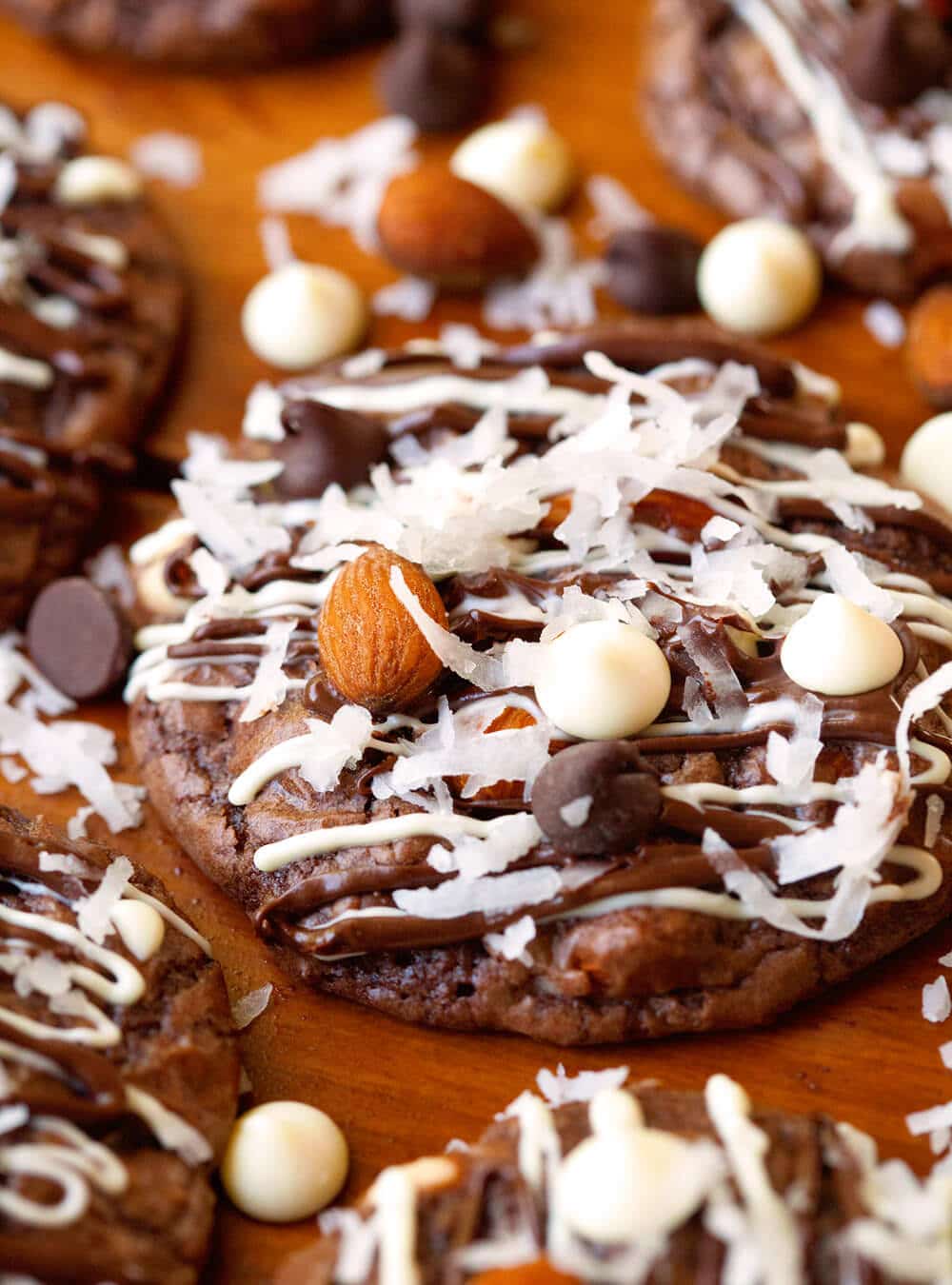 Almond Joy Cookies Recipe ~ Start with a box of Brownie Mix! The perfect mix of coconut, nuttiness and chocolate just like an Almond Joy Candy Bar!
From Kathi at Deliciously Yum!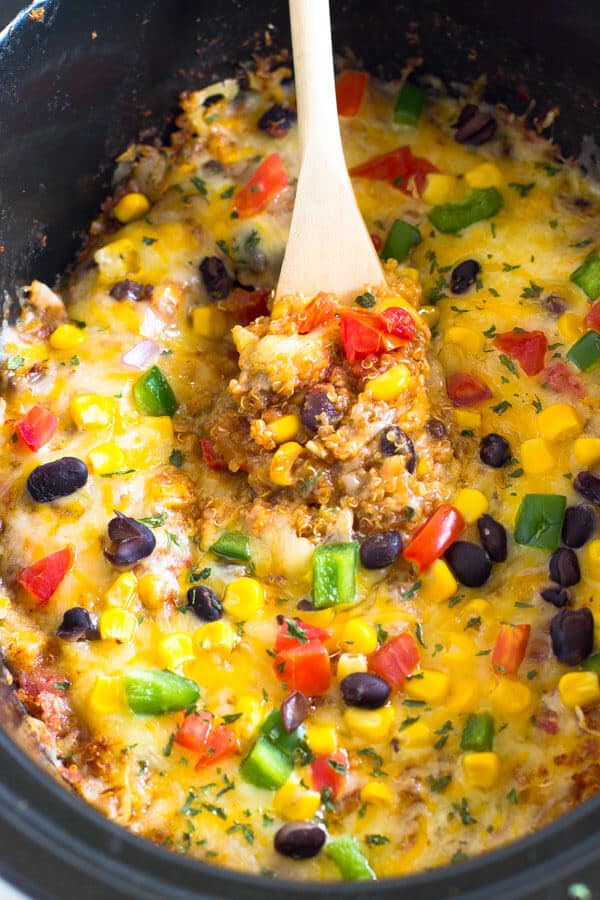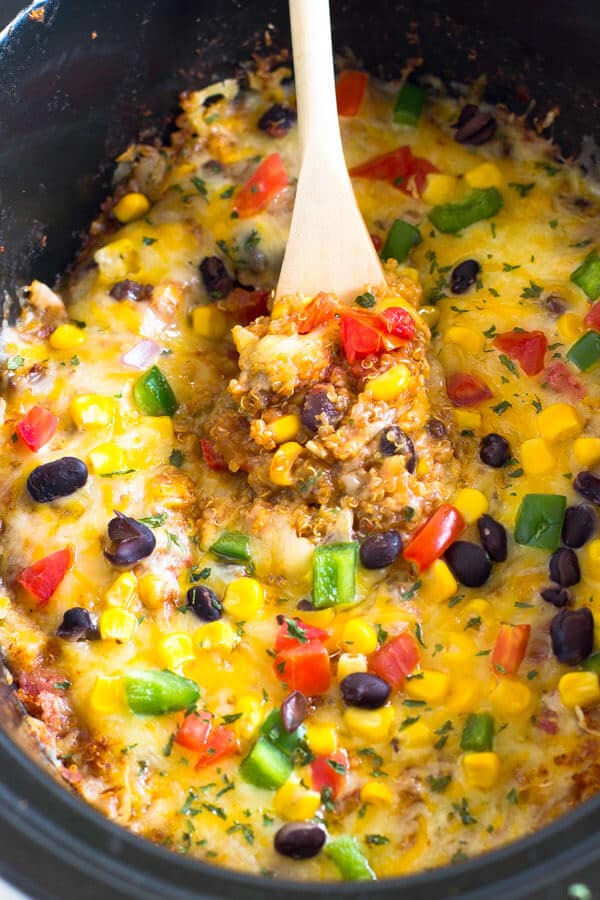 Slow Cooker Mexican Quinoa Bake ~ Only 10 minutes of prep work and is made with quinoa and all your favorite Mexican ingredients for a thick, filling and delicious slow cooker weeknight meal!
From Jessica at Jessica In the Kitchen!