Chicken Avocado Burger with Chipotle Yogurt Sauce ~ Chicken Burger Stuffed with Avocado, Garlic, Feta Cheese and Drizzled with a Delicious Chipotle Yogurt Sauce!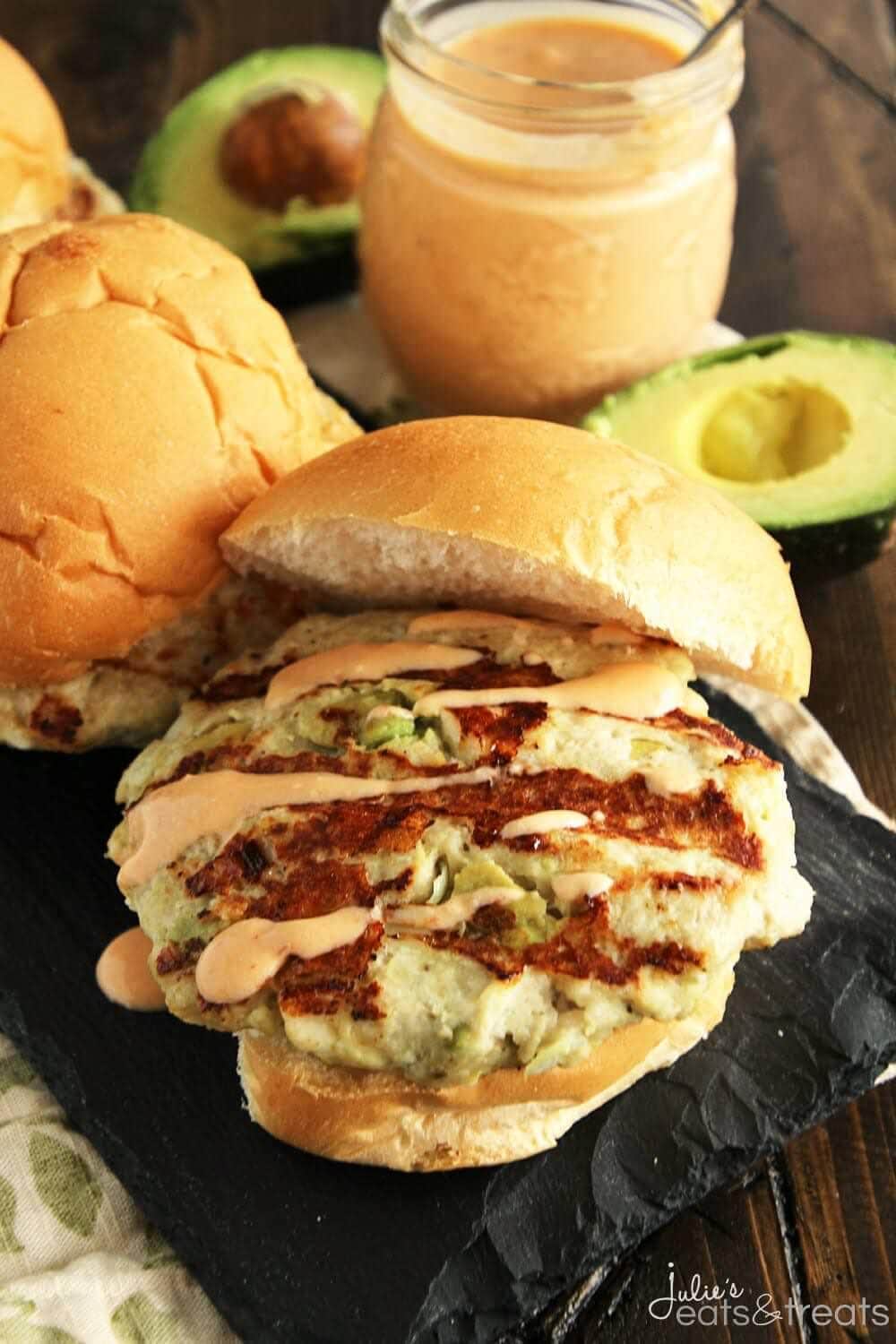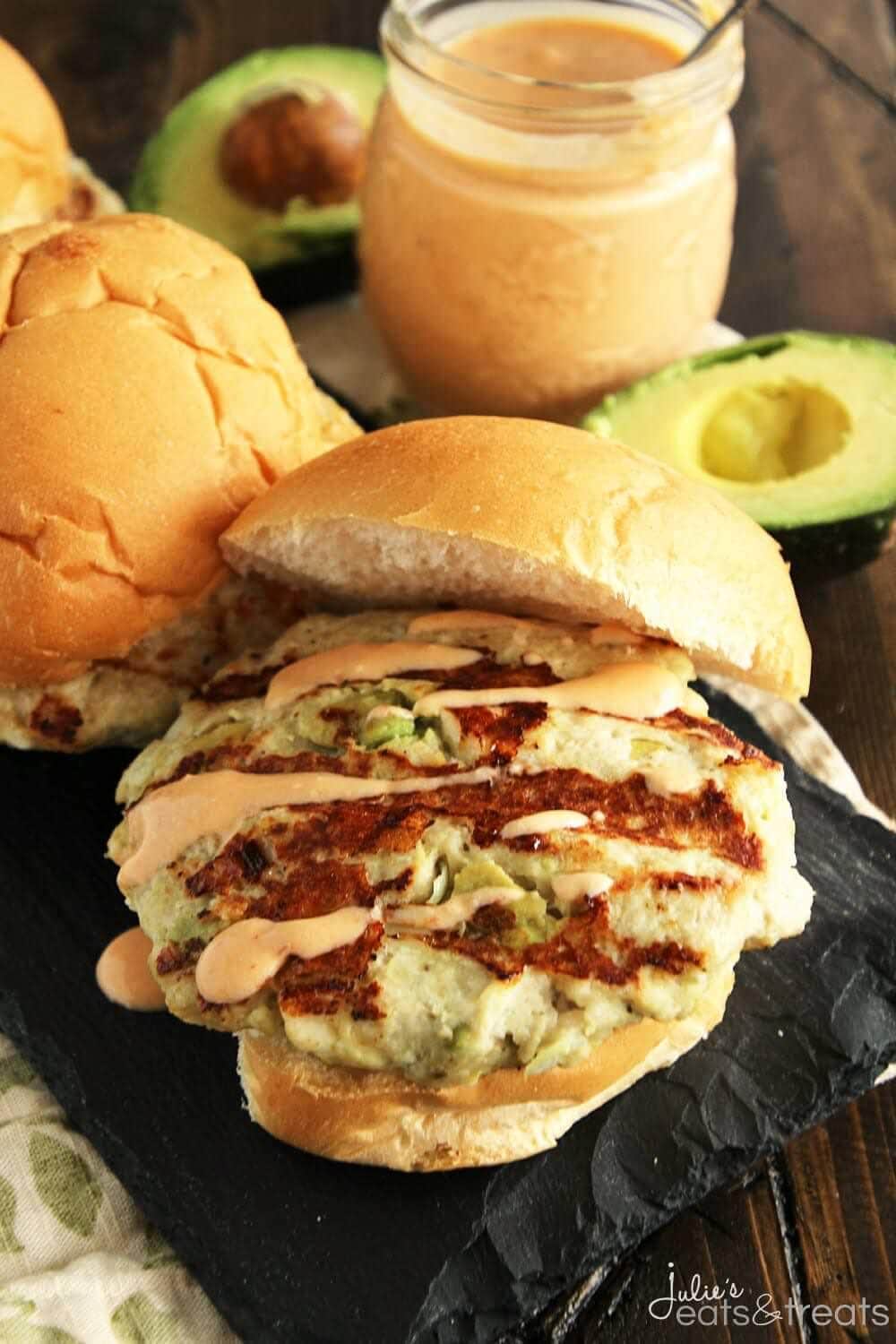 Can you believe that two months ago I had never had an avocado? Yup. I said it. I admit it. I just didn't know what to do with them or how to eat them or what not. I never grew up eating them and sometimes we just never leave that safe little circle of childhood do we? Sometimes I wish I could go back to that safe little circle in general. To have things taken care of, not have to worry, Mom and Dad protect you. I never appreciated it back then and when I have enough smarts to appreciate it I'm not there anymore! Now I'm a Mom and I'm supposed to be keeping my two little chicks safe in that bubble. Eeeekkkkkkkk.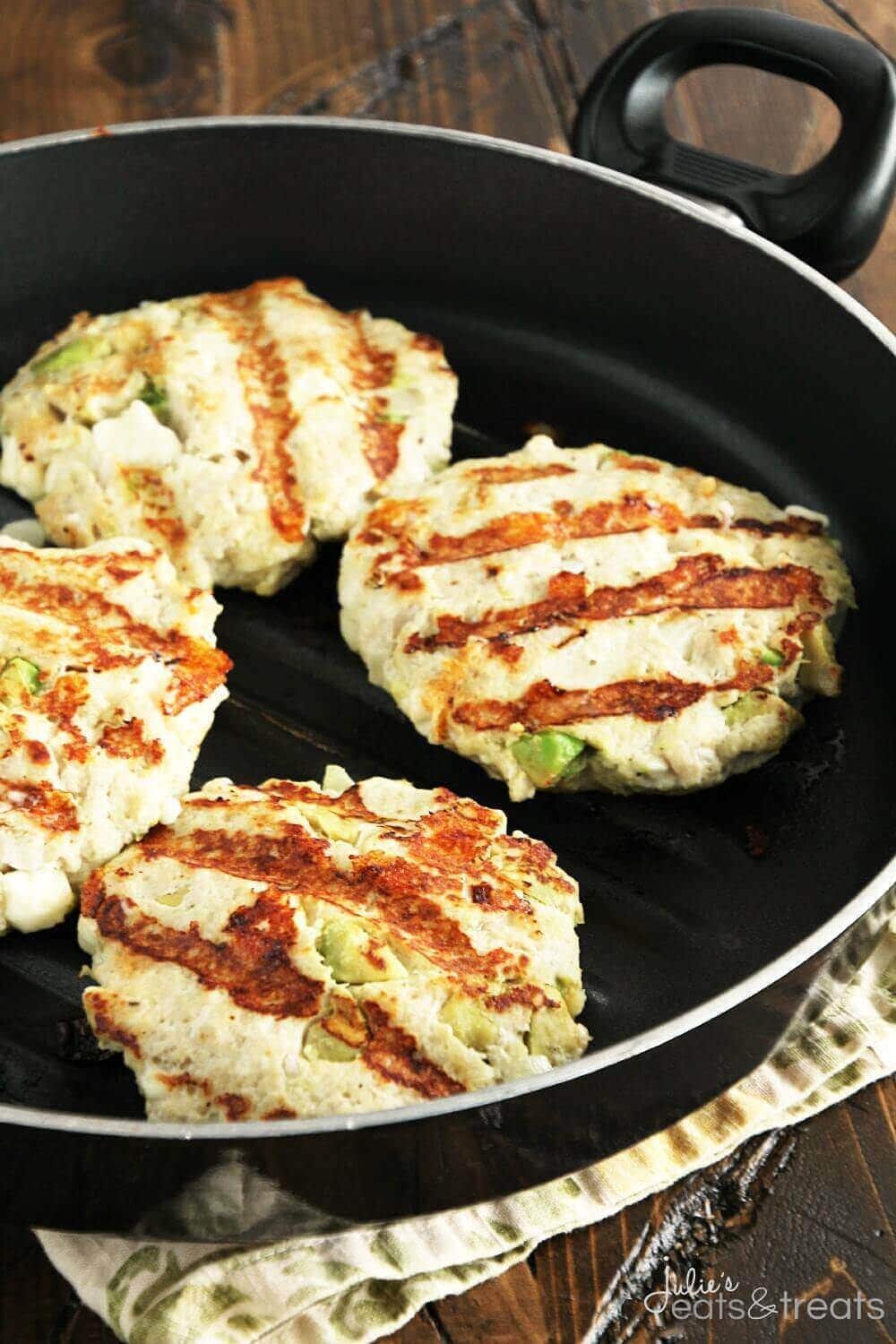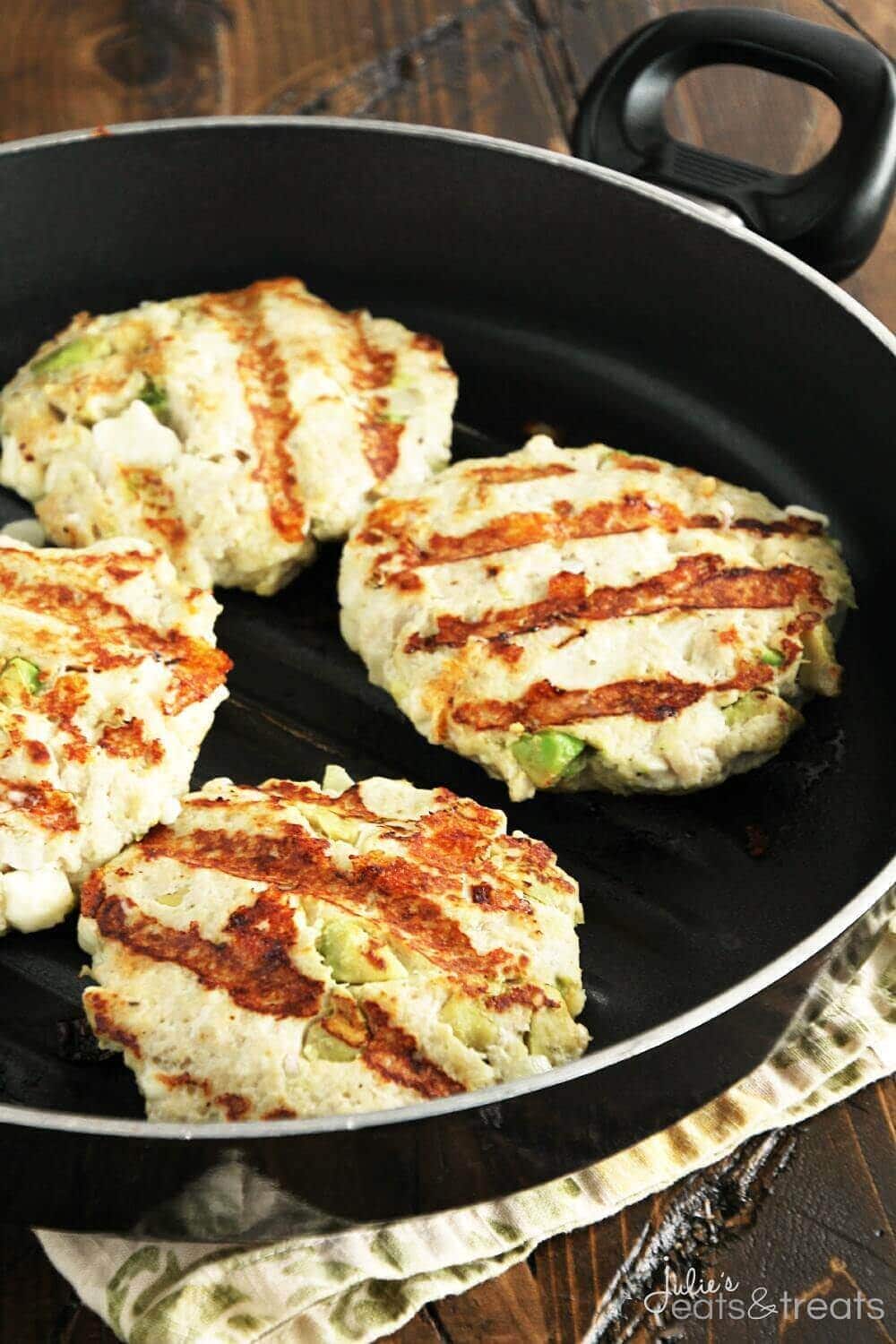 Since I'm trying to get all the whole eating better badwagon avocados have kind of became a staple in my diet. Imagine that! They give that creamy texture to many recipes that I crave and used to come from cream cheese or something of the like. Now I'm getting it from eating some greens that are good for me! Speaking of eating healthier, I just went and dug out my box of "I keep these clothes because I can't admit that I don't fit in them anymore" and guess what?! THEY FIT! Jumping up and down! My hubs told me they were loose. I smiled and went uh huh… Sweetie you don't have to say that I'm just excited they fit! Always trying to boost my self-esteem. Gotta love that man!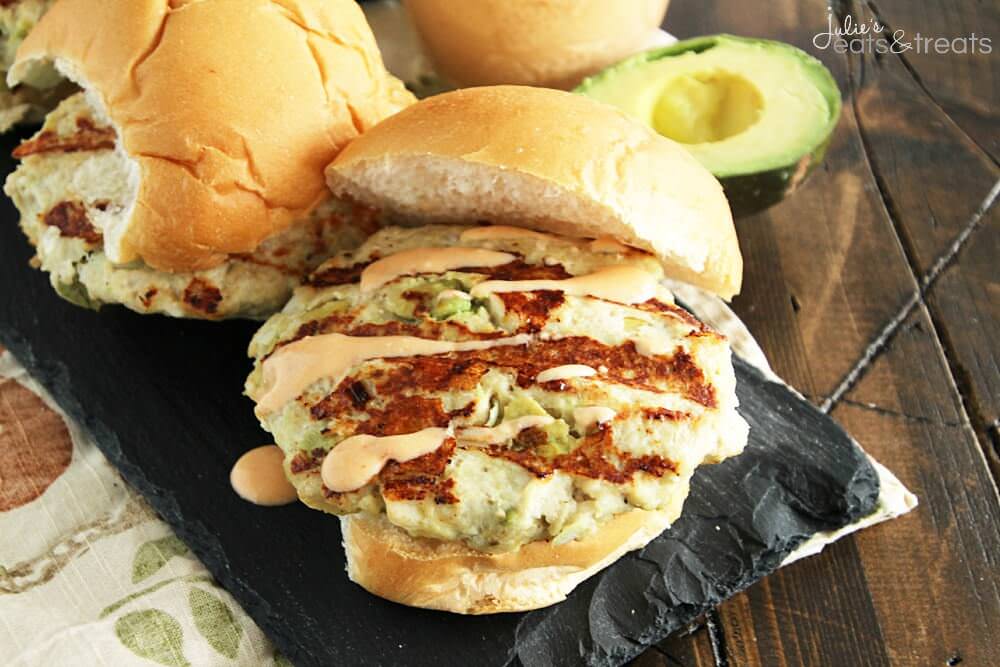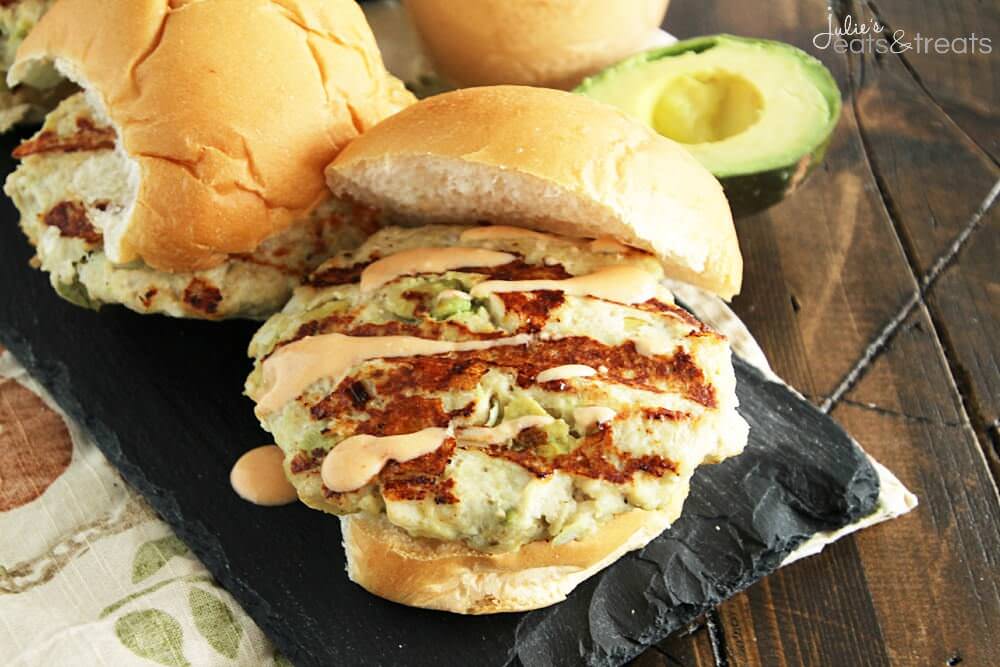 Here's the deal. When I'm eating "healthier" I don't really want to feel like I'm eating healthy. Kind of backwards right? You know what I mean though. I'm not a bunny and I don't want to eat bunny food, well I mean some of it but not all of it. I love that during the summer I can fire that grill up and make delicious, healthy food. The thing I enjoy about these Chicken Avocado Burgers is that I don't need to wait until summer if I want to enjoy them! You can use a grill pan on your stovetop or a broiling pan in your oven to cook these babies up. Or if you are just lazy and don't want to drag everything outside I totally understand. Plus, some of you live where it's 100+ degrees in the summer and slaving over a grill doesn't sound like much fun either! Whatever the case is just go make these delicious burgers!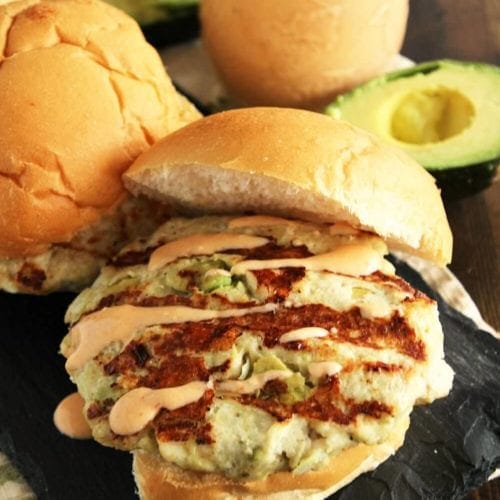 Chicken Avocado Burger with Chipotle Yogurt Sauce
Chicken Avocado Burger with Chipotle Yogurt Sauce ~ Chicken Burger Stuffed with Avocado, Garlic, Feta Cheese and Drizzled with a Delicious Chipotle Yogurt Sauce!
Print
Pin
Rate
Ingredients
Chicken Burger
1

lb

ground chicken

1

avocado

chopped

3

garlic cloves

minced

1/2

c.

panko crumbs

1

tsp

salt

1

tsp

pepper

1/4

c.

minced onion

1

c.

crumbled feta cheese

4

sandwich thin buns
Chipotle Yogurt Sauce
3/4

c.

non fat Greek yogurt

1

small chipotles in adobo sauce

seeds removed

1

clove

garlic

1/4

tsp

salt
Instructions
In a large mixing bowl mix together ground chicken, garlic, panko, salt, pepper, onion and cheese. Gently mix in avocado.

Form mixture into four burgers. Place in grill pan on stove top and grill each side for about 5 minutes or until internal temperature reaches 160 degrees.

Meanwhile blend yogurt ingredients together in blender.

Remove burgers from pan when done and place on buns. Drizzle with chipotle sauce.
Nutrition
Serving:
1
g
|
Calories:
640
kcal
|
Carbohydrates:
48
g
|
Protein:
40
g
|
Fat:
32
g
|
Saturated Fat:
12
g
|
Cholesterol:
152
mg
|
Sodium:
1692
mg
|
Potassium:
1023
mg
|
Fiber:
6
g
|
Sugar:
9
g
|
Vitamin A:
6.5
%
|
Vitamin C:
8.6
%
|
Calcium:
43.9
%
|
Iron:
21.9
%
LEAVE A COMMENT
Things You Might Need for This Recipe!
Other Delicious Burgers!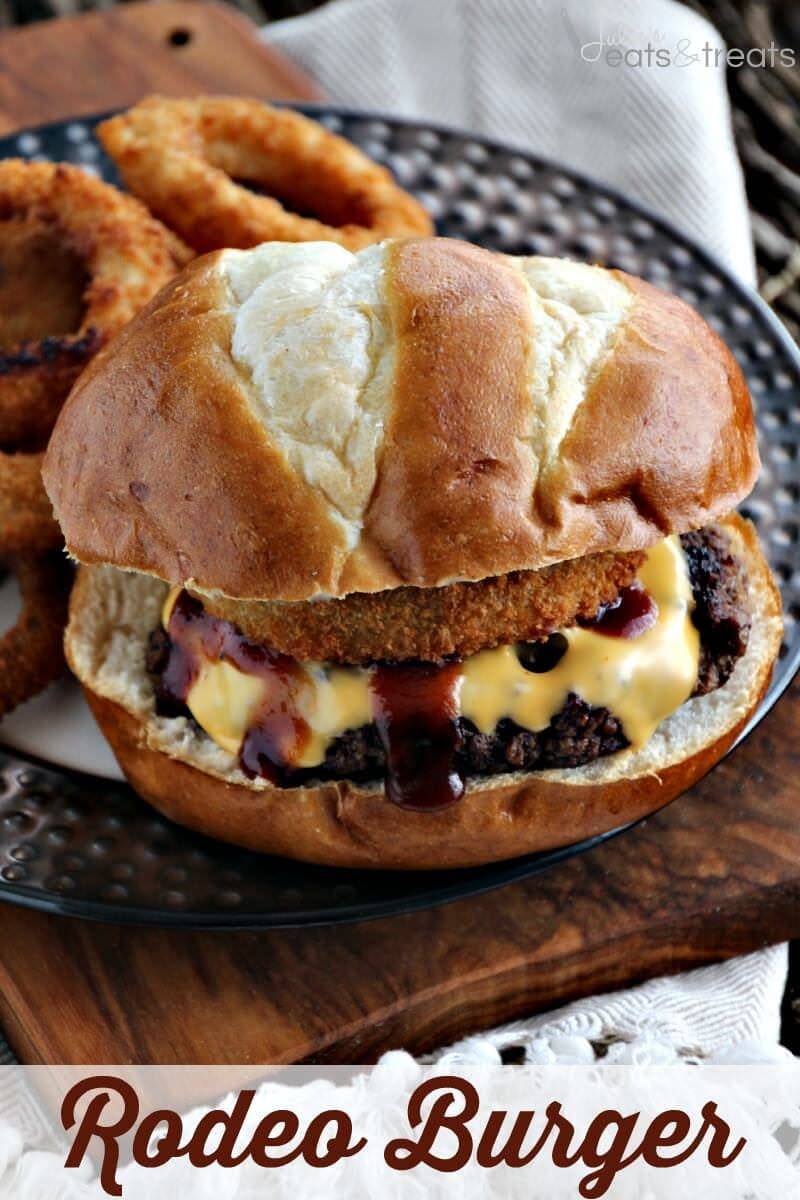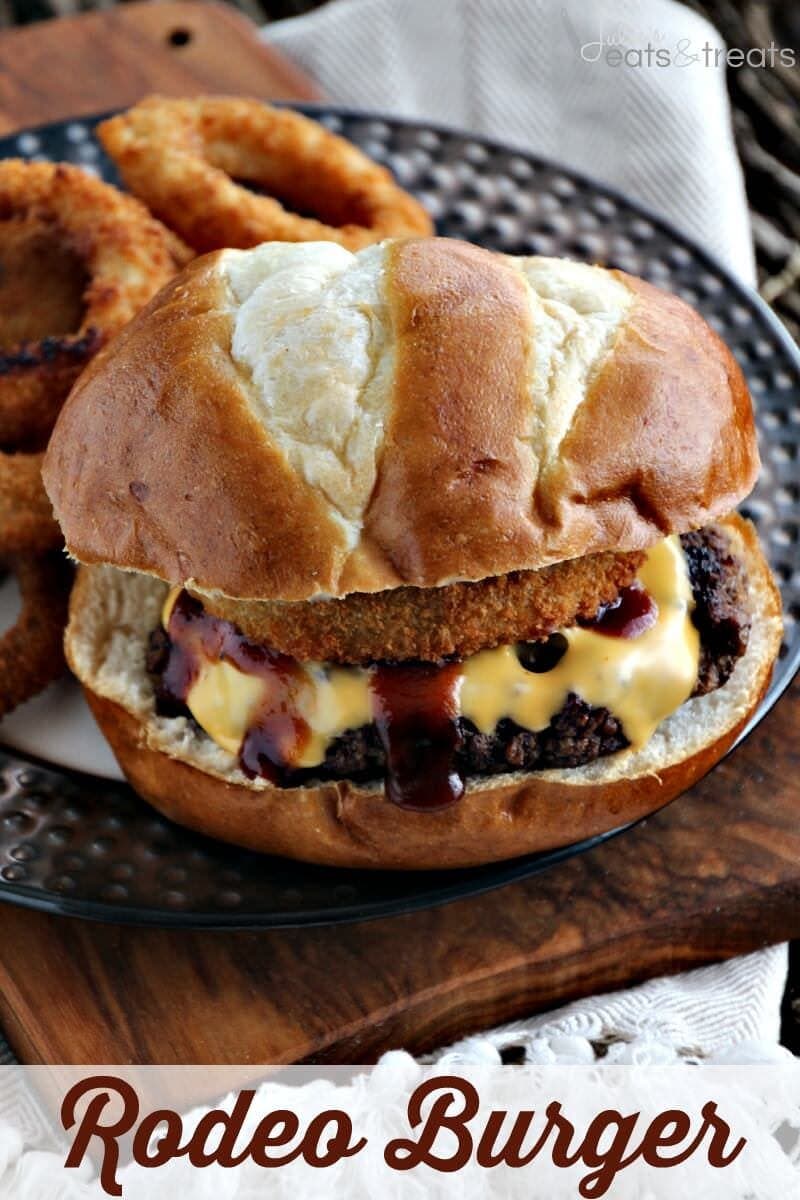 Rodeo Burgers ~ Freshly Grilled Hamburger Topped with Cheese, BBQ Sauce and an Onion Ring on a Pretzel Bun!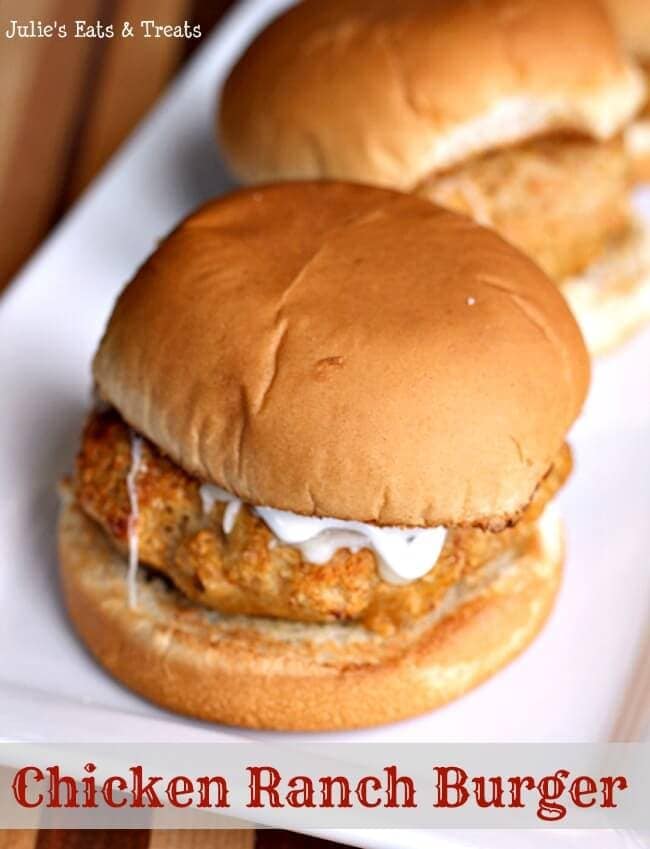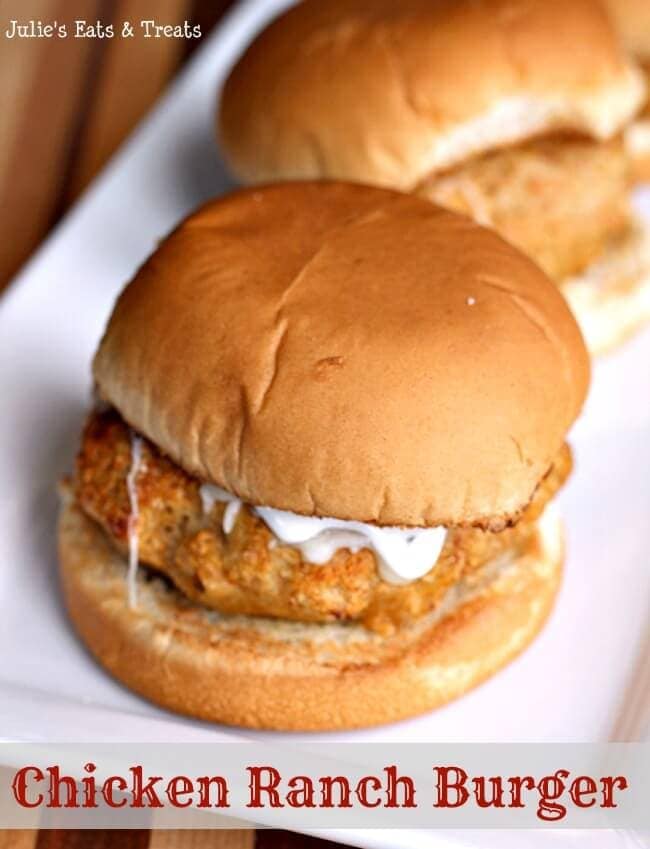 Chicken Ranch Burger ~ Mix up your life with this yummy grilled burger!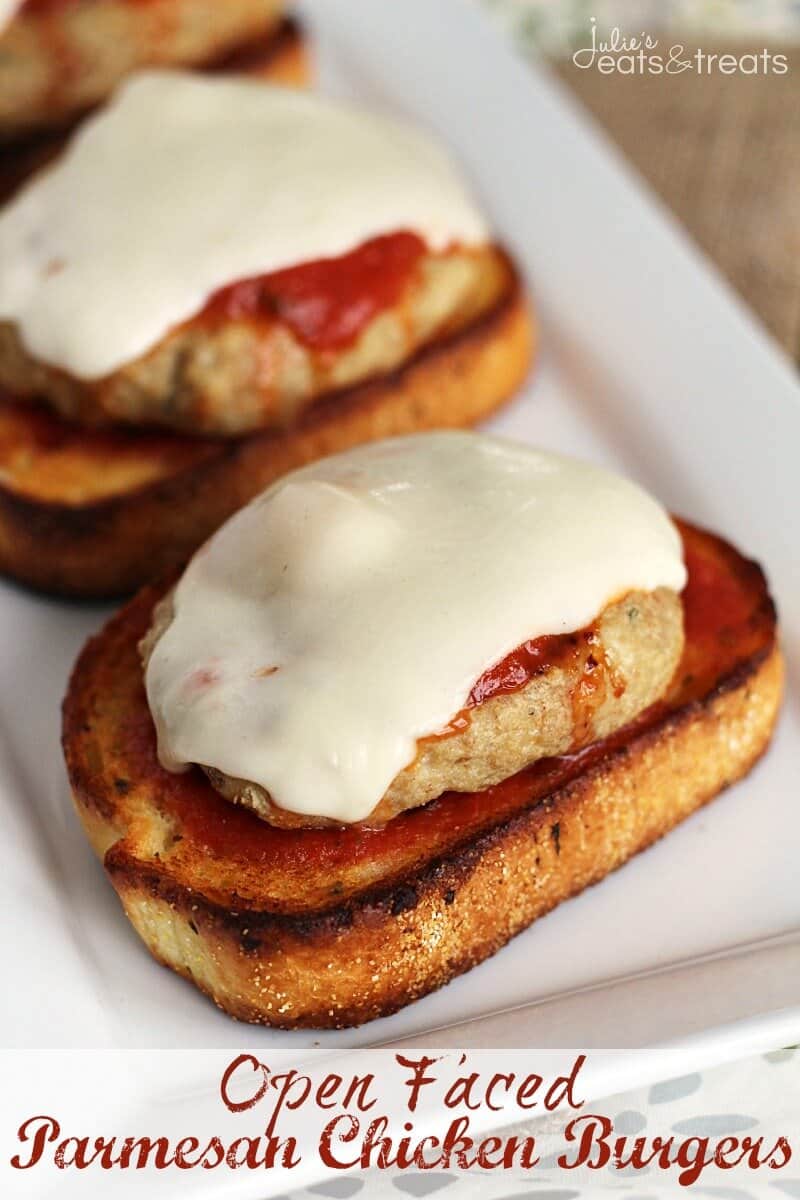 Open Faced Chicken Parmesan Burger ~ Easy, Delicious Parmesan Chicken Burger Piled with Marinara and Cheese on top of Garlic Bread!