Crab Pasta Salad ~ Pasta Salad Loaded with Crab Meat, Peas, Broccoli, Green Pepper and Onion!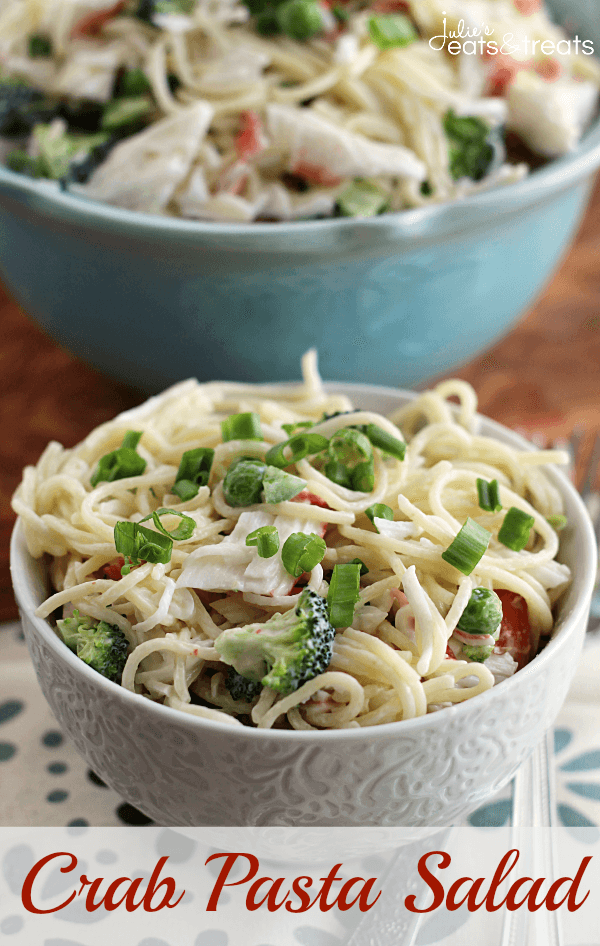 About a week ago we attempted to take Miss K's two year pictures. I say attempted because really it was an epic failure. We rose on Saturday morning and she was just full of smiles and happiness as we left for our short journey to Elle Ana Photography.

MY LATEST VIDEOS
Then we arrived at the location for the shoot and it went downhill quite quickly. I mean pretty much immediately. She went from smiles to an attitude of, " No, Mom I will not smile no matter what you what" and "Actually I'd rather throw myself down on the floor and scream instead," which she actually did. Did I mention that Danielle just happened to snap a picture as Jason and I were laughing at our child throwing a tantrum? Epic moment there folks.
You know what I did? I shrugged my shoulders and smiled at our photographer because honestly what can you do? Sure I could have yelled, threatened, cried but then they react to you and that gets you nowhere fast. I'll admit inside I was doing all of those things at the same time. I felt like I should send my photographer flowers afterwards.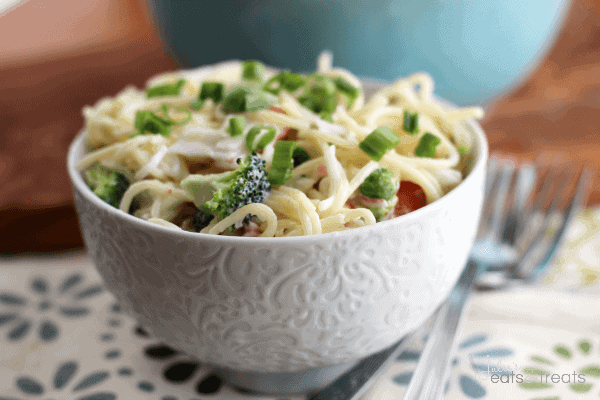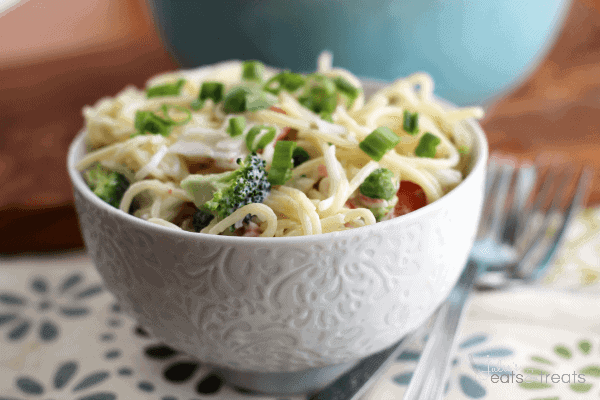 I mean she wouldn't even change her outfit. She informed me, "NO LIKE!" When I was trying to sway her into changing over and over again. Interesting how that happens considering she informed me that exact same thing when I put the original outfit on at home. Obviously she must have fell in love with said outfit so much that she refused to change into her pretty dress.
My photographer informed me that yes this happens to other families *insert my happy dance* and yes we can attempt some more at another time. She's such a sweetheart isn't she?
I'm going to need a lot of luck and a few prayers next time around so if your willing send some up for me. Danielle did manage to salvage a few shoots miraculously. I tell ya the girl is talented. One of them took all of her talents because she had to combine THREE photos to get ONE!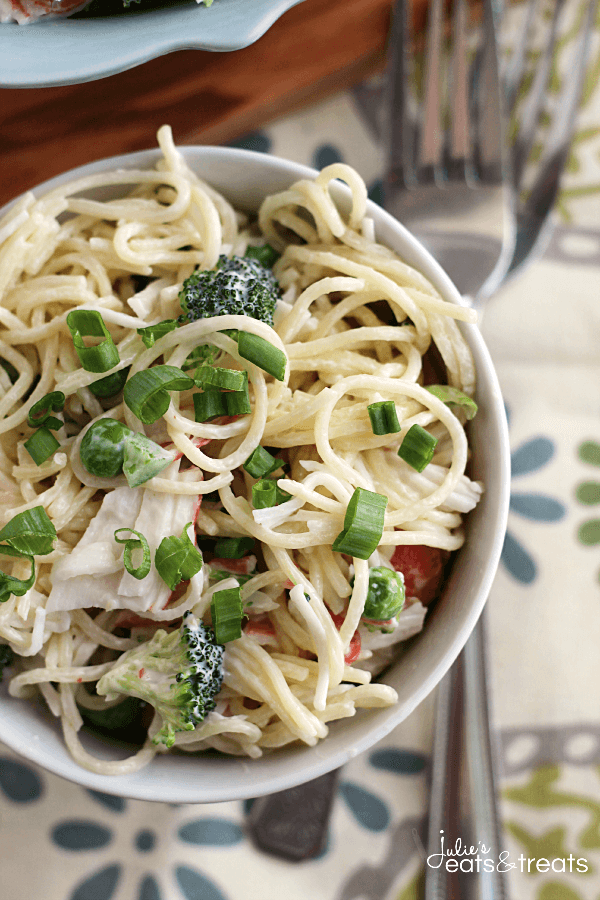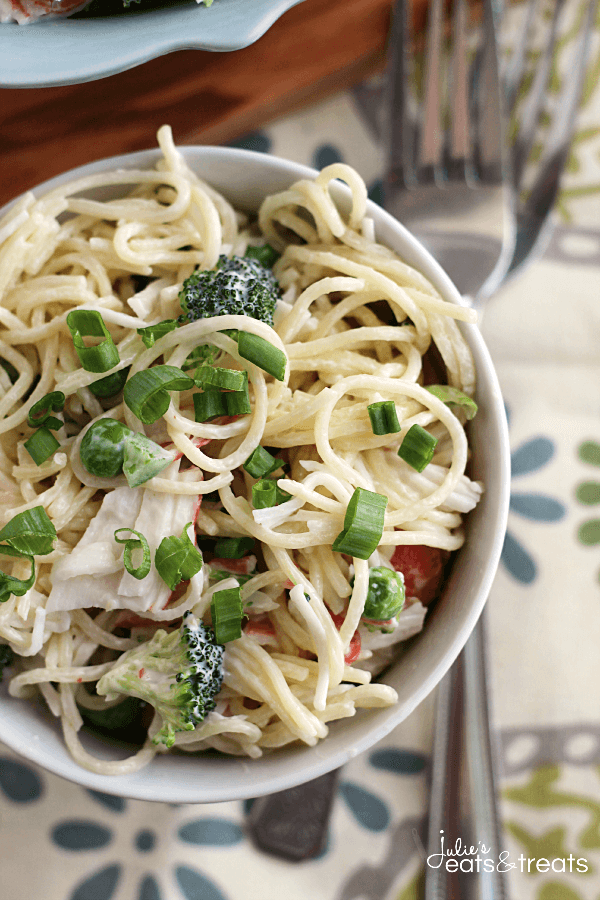 This is why I like photographing food. It doesn't move and it doesn't talk back. Sure I may whisper sweet nothings to it but it never lips off to me.
I was for sure whispering sweet nothings to this amazing pasta salad. I adore a loaded pasta salad to accompany my grilling. I usually make one every weekend we venture off to the lake and this one is definitely going into our rotation. It's loaded with pasta, of course, green peppers, onions, broccoli and crab meat. It's really like a meal in itself!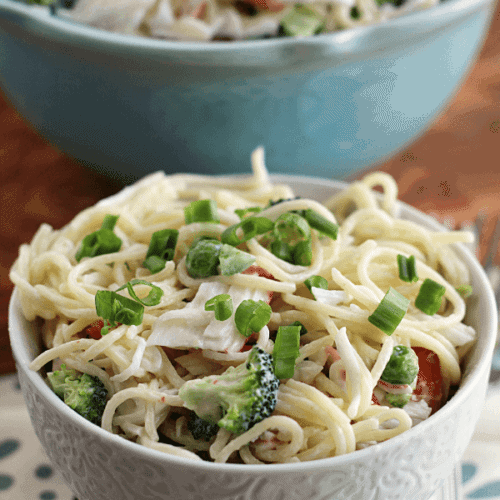 Crab Pasta Salad
Pasta Salad Loaded with Crab Meat, Peas, Broccoli, Green Pepper and Onion!
Print
Pin
Rate
Ingredients
8

oz

spaghetti

16

oz

imitation crabmeat

chopped

1

c.

frozen peas

thawed

1

c.

broccoli florets

1/2

c.

chopped green pepper

1/4

c.

sliced green onion

3/4

c.

fat-free mayonnaise

1/3

c.

reduced fat Italian salad dressing

3

T

grated Parmesan cheese
Instructions
Cook pasta according to package directions; drain and rinse in cold water. In a large bowl combine pasta, crab, peas, broccoli, pepper and onion.

In a small bowl mix together mayonnaise, salad dressing and cheese. Pour over pasta mixture and toss to coat.

Cover and refrigerate 2 hours.
Nutrition
Calories:
200
kcal
|
Carbohydrates:
34
g
|
Protein:
8
g
|
Fat:
3
g
|
Cholesterol:
7
mg
|
Sodium:
507
mg
|
Potassium:
235
mg
|
Fiber:
3
g
|
Sugar:
6
g
|
Vitamin A:
8.9
%
|
Vitamin C:
49.9
%
|
Calcium:
4.6
%
|
Iron:
5.5
%
LEAVE A COMMENT
Looking for more great pasta salads?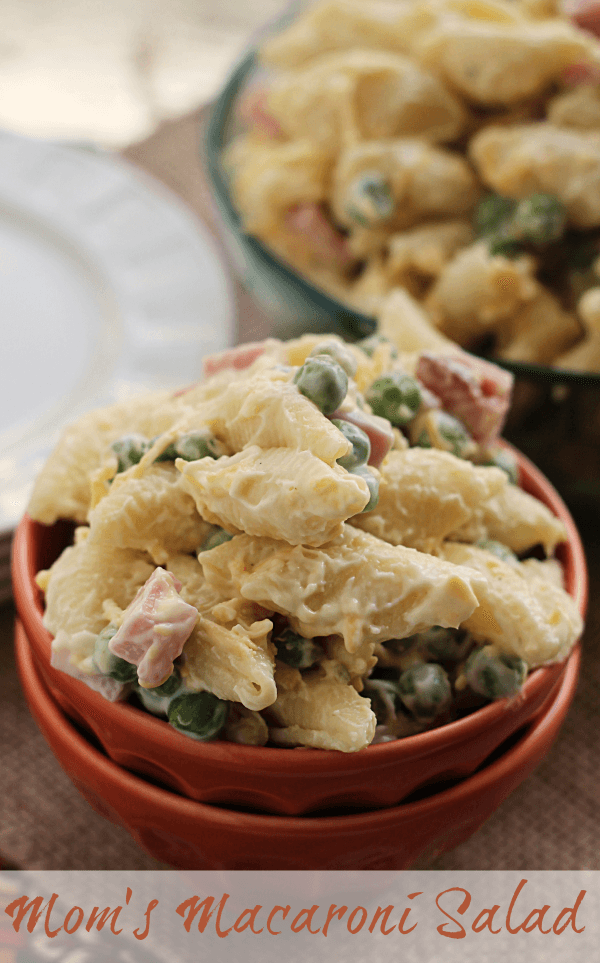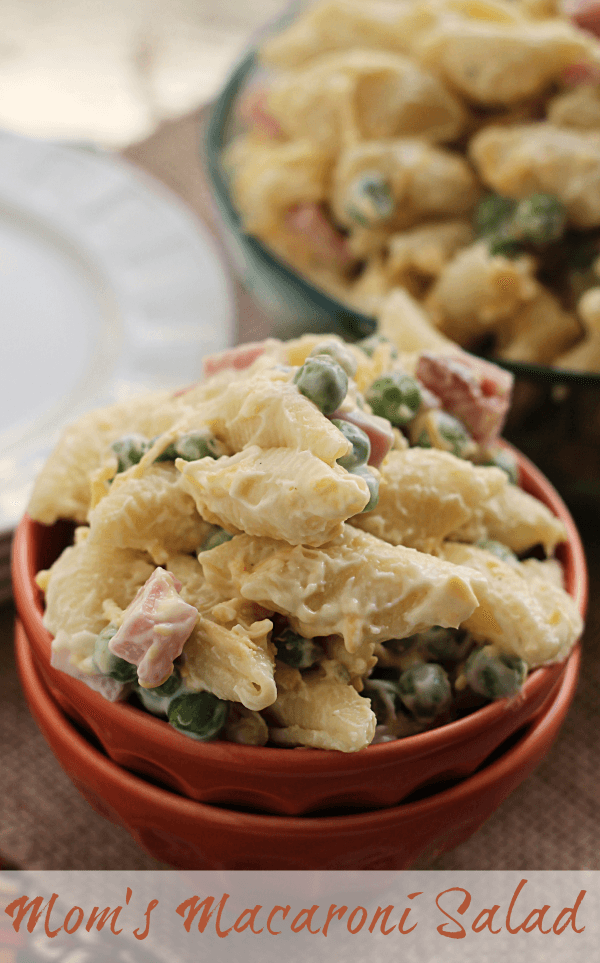 Mom's Macaroni Salad ~ Creamy Pasta Salad Loaded with Ham, Peas and Cheese!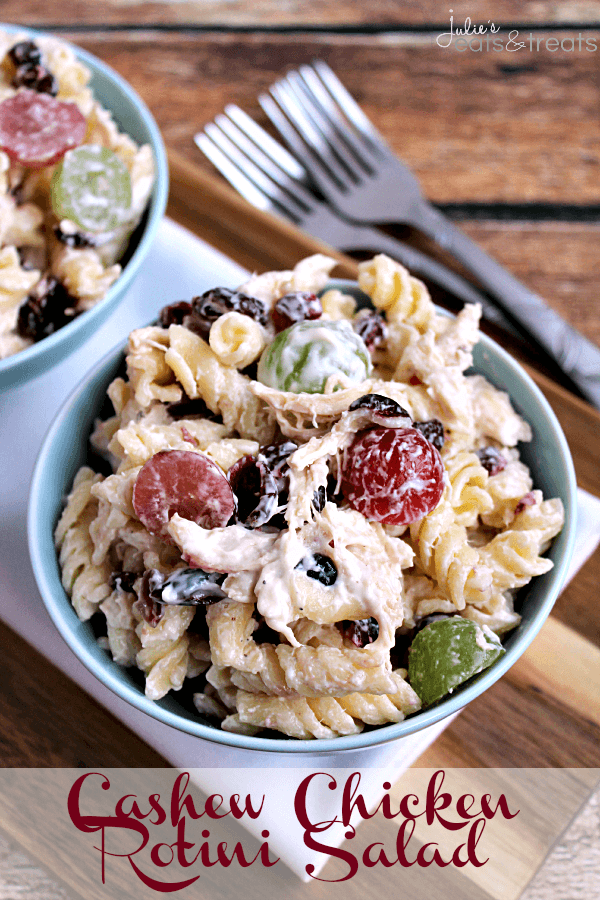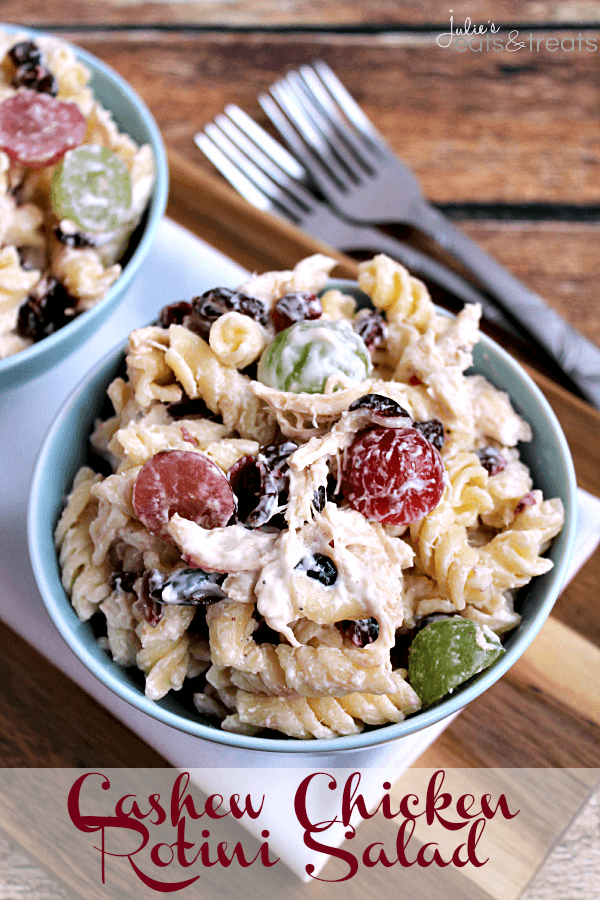 Cashew Chicken Rotini Salad ~ Loaded with Cashews, Grapes, Chicken, Pasta and Dried Cranberries!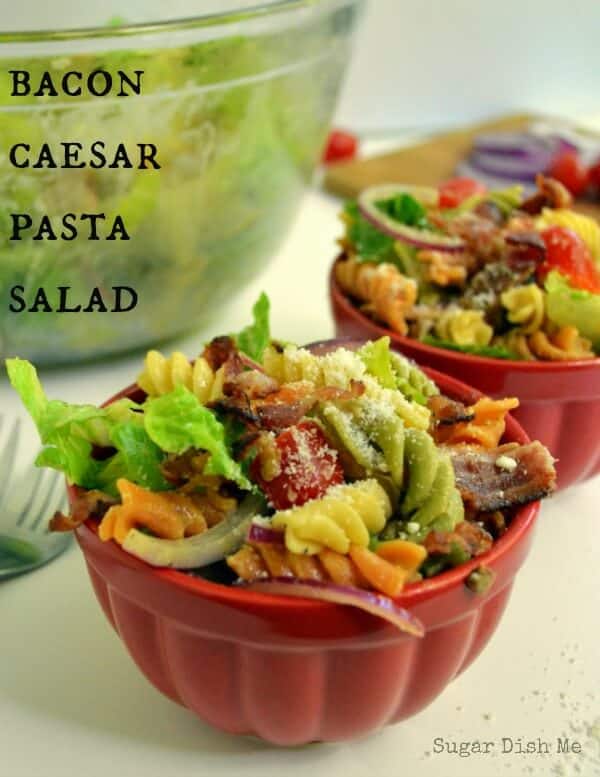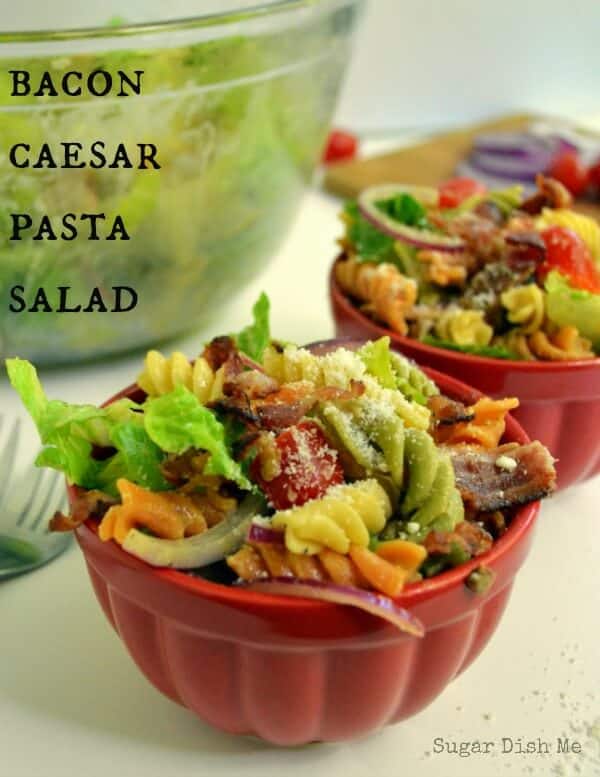 Bacon Caesar Pasta Salad comes together really easily with a homemade dressing made with simple pantry items, and bacon!