Crock Pot Chex Mix ~ Simple and Delicious Chex Mix Loaded with Cheerios, Pretzels, Peanuts and Chex Made in your Crock Pot!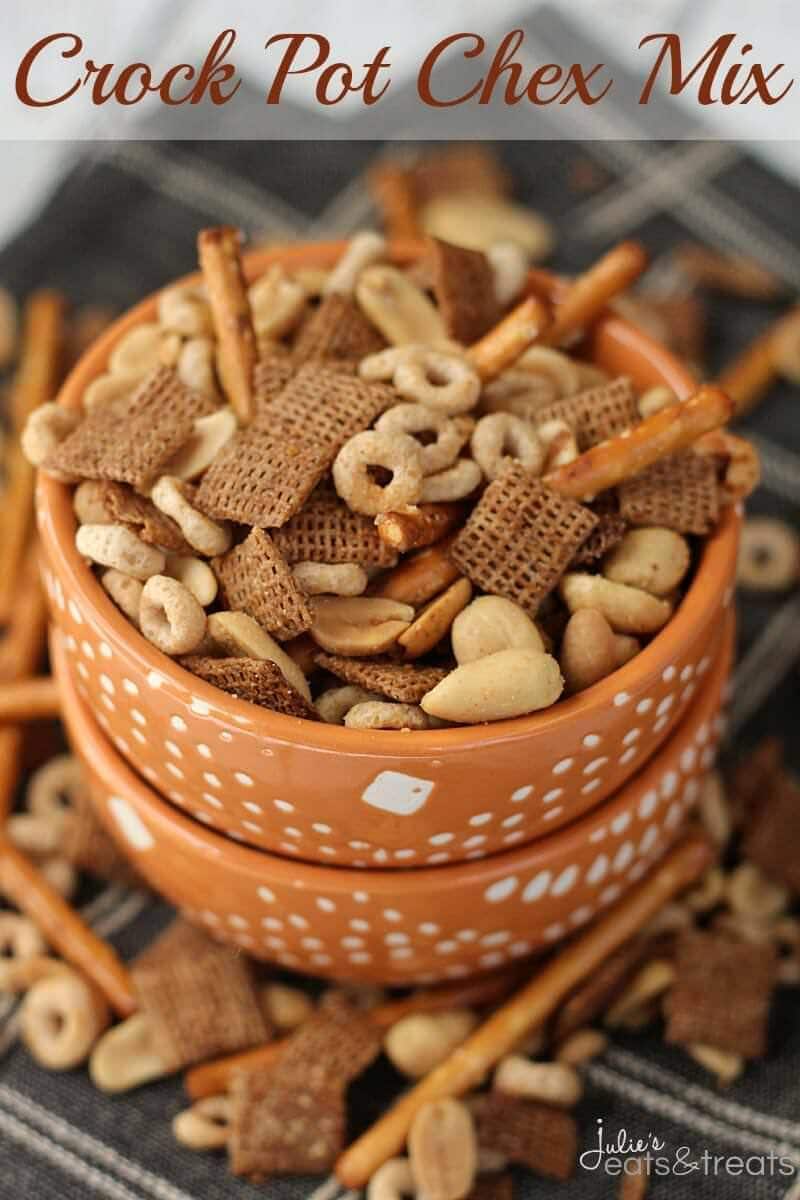 Today is a fabulous fall day once again minus the wind. I could really do without that, but I'll take the warm weather. I looked at the forecast and kind of wanted to cry. Halloween calls for 47 degrees. Insert frowning face here for sure. My hubs looked at me as I whined and said you know it's going to get cold at some point. Well, yes I suppose I do but I admit I'm in denial. I'm soaking up the gorgeous weather and totally ignoring the fact November is on the horizon.
I may be possibly ignoring this due to the fact that I can't get my winter jacket zipped anymore. So really I'm in it for the practicality of not buying another jacket. I'll free before I do that or where the hub's jacket which is huge, huge, huge on me. So If you see a pregnant lady wandering around in a men's jacket in the next month that's just me. Smile, look the other direction and don't say anything ok? Glad we had that chat. I'm sooo over buying maternity clothes. I'm kinda over wearing them to until I think of wearing pants with a real waist band again. There's something to say about elastic. To bad that's not really in fashion huh? There's also something about not having to suck in your tummy while pregnant. You know that moment someone goes to take a picture and you are thinking ahhhhh this shirt is not so flattering. That moment does not exist this far along in the pregnancy. Let it all hang out. It's the one time you look cute with a big belly. Embrace it my friends.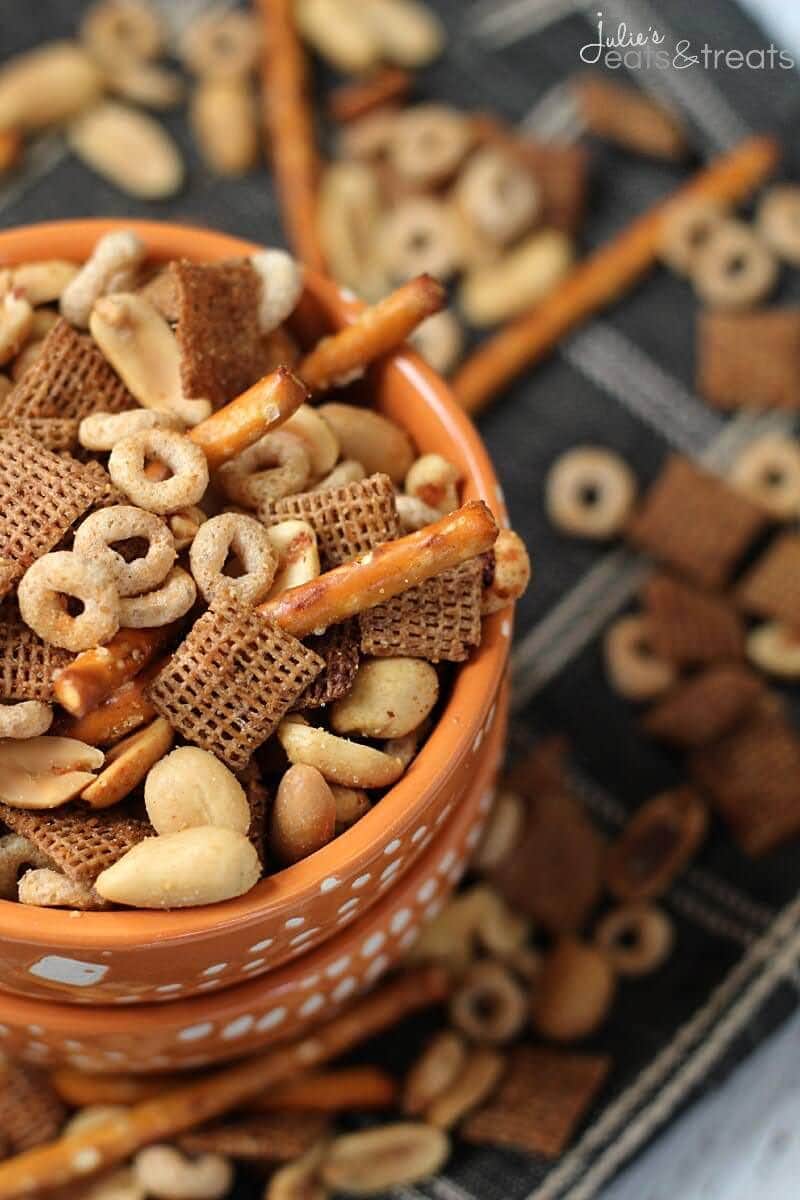 Speaking of clothes how on earth did I forget how adorable baby clothes are? My wallet is not liking this realization again. I started going through newborn clothes and washing them up soon to realize having children in opposite seasons was not my best move, but that means this Momma is going to get to shop more. Hopefully this time around I have a boy and then I can rationalize the fact I need all new outfits obviously. I might feel a little guilty buying new clothes when I have tons of girls clothes, except they might all be in the wrong season!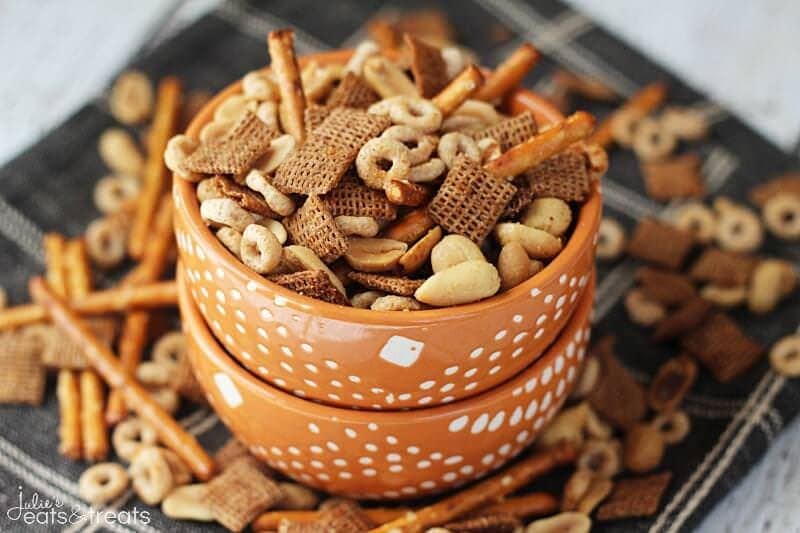 With the holidays coming up I made you this awesome snack mix. Awesome is right. You know you have those parties where you must bring something and this is perfect to set out on the goodie table. It's not a sweet but it's perfect when you have the munchies because really there is only so many cookies you can eat right? Or so I'm telling you!
This snack mix is loaded with pretzels, chex, peanuts, and Cheerios and seasoned just perfect. You are going to love it!
Love a great Snack Mix? Here are more treats to try and love!
Parmesan Garlic Snack Mix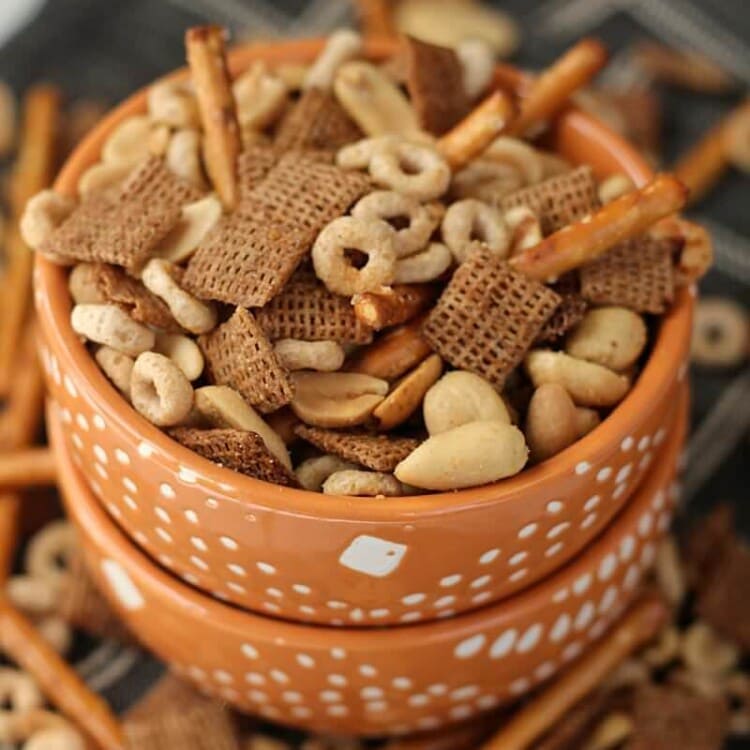 Crock Pot Chex Mix
Simple and Delicious Chex Mix Loaded with Cheerios, Pretzels, Peanuts and Chex Made in your Crock Pot!
Ingredients
4

c.

wheat Chex

4

c.

Cheerios

3

c.

pretzel rods

1

12 oz can salted peanuts

1/4

c.

butter

melted

3

Tbsp

Parmesan cheese

3/4

tsp

seasoned salt
Instructions
In a large 5 quart slow cooker combine cereals, pretzels and peanuts.

In a small bowl combine butter, Parmesan cheese and seasoned salt. Drizzle of cereal mixture in crock pot. Mix well.

Cover crock pot and cook on low for 3 hours. Stirring every thirty minutes. Makes sure to get the bottom of the mixture stirred.

Let cool on wax paper. Store in an airtight container.
Nutrition Information
Calories:
993
kcal
(50%)
,
Carbohydrates:
174
g
(58%)
,
Protein:
31
g
(62%)
,
Fat:
26
g
(40%)
,
Saturated Fat:
6
g
(38%)
,
Cholesterol:
11
mg
(4%)
,
Sodium:
1975
mg
(86%)
,
Potassium:
1096
mg
(31%)
,
Fiber:
21
g
(88%)
,
Sugar:
13
g
(14%)
,
Vitamin A:
3575
IU
(72%)
,
Vitamin C:
27.1
mg
(33%)
,
Calcium:
539
mg
(54%)
,
Iron:
54
mg
(300%)
Check out these other Delicious Snack Mixes!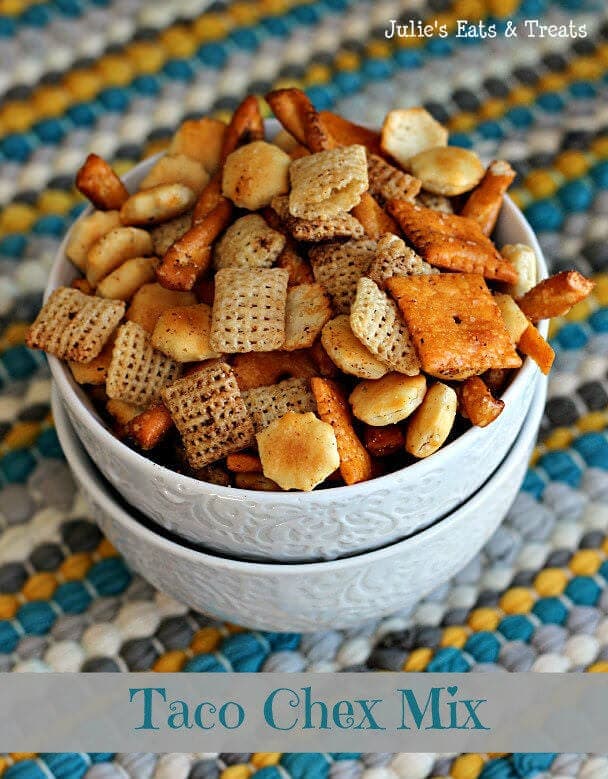 Taco Chex Mix ~ Spice up your favorite snack mix!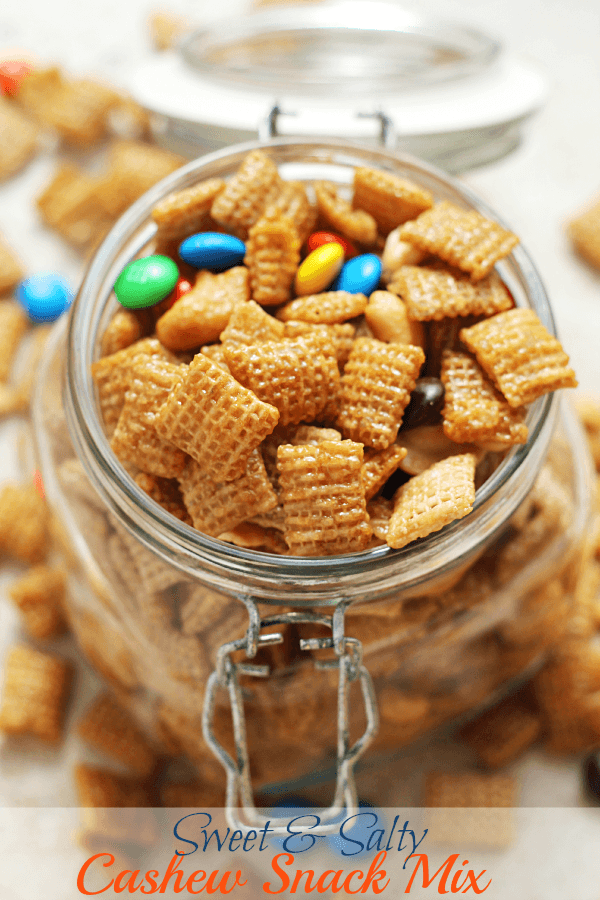 Sweet & Salty Cashew Chex Mix ~ Easy Snack Mix Loaded with Cashews, Chex, M&Ms & Cashews and Smothered in Caramel!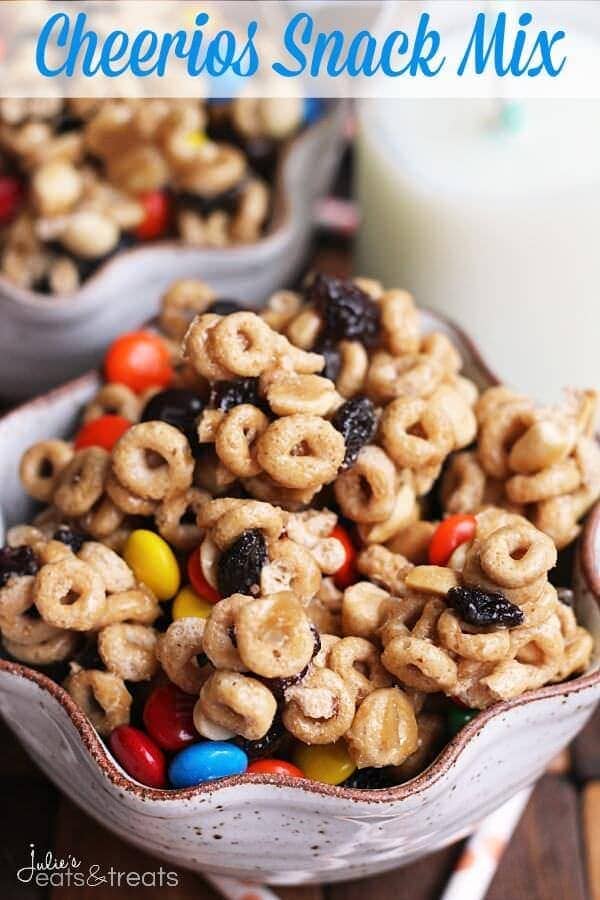 Cheerios Snack Mix ~ Easy, Sweet & Delicious Snack Mix Stuffed with Cheerios, Peanuts, Raisins & M&M's!
With only 5 ingredients the Crock Pot Peanut Clusters are an easy treat to make that are virtually foolproof.
Quick and easy recipes for watching the big game that are made in your Crock Pot. Everything from dips, meatballs, snack mixes, sandwiches, chili and more.