Crock Pot Garlic Mashed Potatoes Recipe
Crock Pot Garlic Mashed Potatoes Recipe ~ Slow Cooked Creamy Mashed Potatoes Loaded with Garlic, Cream Cheese and Parmesan!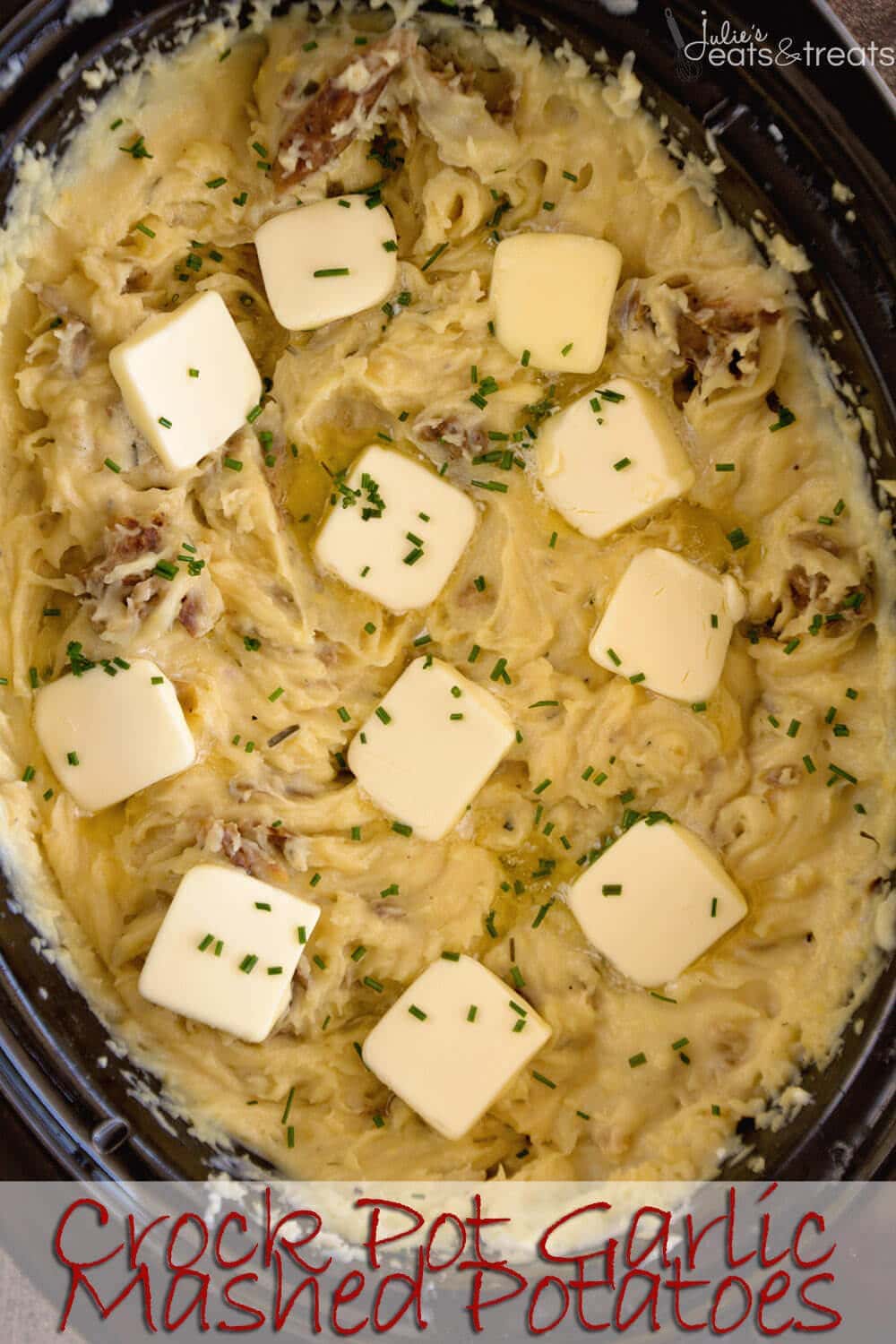 So about those taters. How do you prefer them? Maybe the Shredded Potato Casserole or Garlic Parmesan Mashed Potato Casserole? Maybe you want to go all out with the Loaded Twice Baked Potatoe Casserole or Crockpot Cheesy Potatoes? If simple is what you are looking for then I recommend Make Ahead Mashed Potato Casserole or Cheesy Garlic Bacon Mashed Potatoes!
It's kind of amazing how many ways there are to make potatoes. You can eat them plain, shredded, loaded up. You name it there is a way for everyone! With the holidays coming up you know I'm all about making dishes in the Crock Pot for sanity. We are all about keeping our sanity around these parts, aren't we?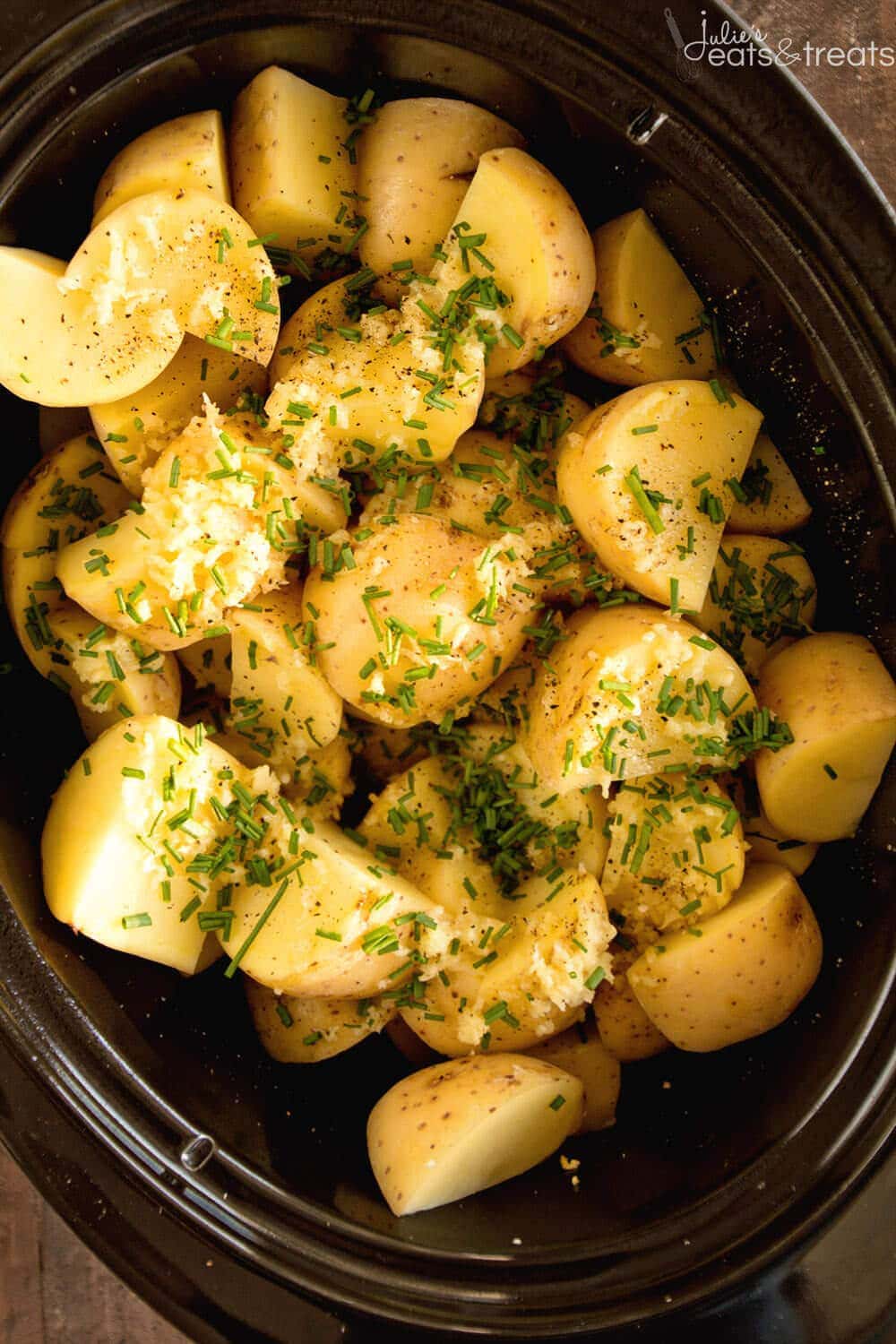 Speaking of sanity. The other night the hubs took Miss K to her tumbling class per her request. She was not going to let Mom do that. I was secretly totally ok with this. The hubs would have preferred me to go but when the child asks I make sure he goes! This left me and RyRy home alone. I was tempted to hustle and bustle with the nightly chores as usual letting her entertain herself but I decided against it. I promptly sat down on the living room floor and we had a ball. Oh man did we ever. Sometimes that poor second child kind of gets lost in the shuffle especially when she's laid back and totally undemanding of us.
I forgot how incredibly fun and funny an almost one year old can be! Plus, it gave me some happy vibes which I needed in my life at that moment. We played patty cake, hide and seek and catch. Apparently playing catch and rolling the ball is quite hilarious when you are 11 months old. Every time she would do it she would proceed to giggle and snort. Oh the snort you guys. I wish I could share it with you. It would instantly put a big smile on your face! It's so easy to get caught up in life and not sit and enjoy a few of these moments.
Have you guys seen this article? It totally hit home and all the tears. All the tears. I feel like this so much. I need my husband in the worst way, but sometimes I don't know if he knows that. At the end of the day I just can't take someone touching me, talking to me and asking for something. I snap. I do. I'll admit it. But the love I have for that man is beyond amazing. He's the best husband and father and that right there makes me teary. I picked a good egg. If you have young children or any children at all you have to read it!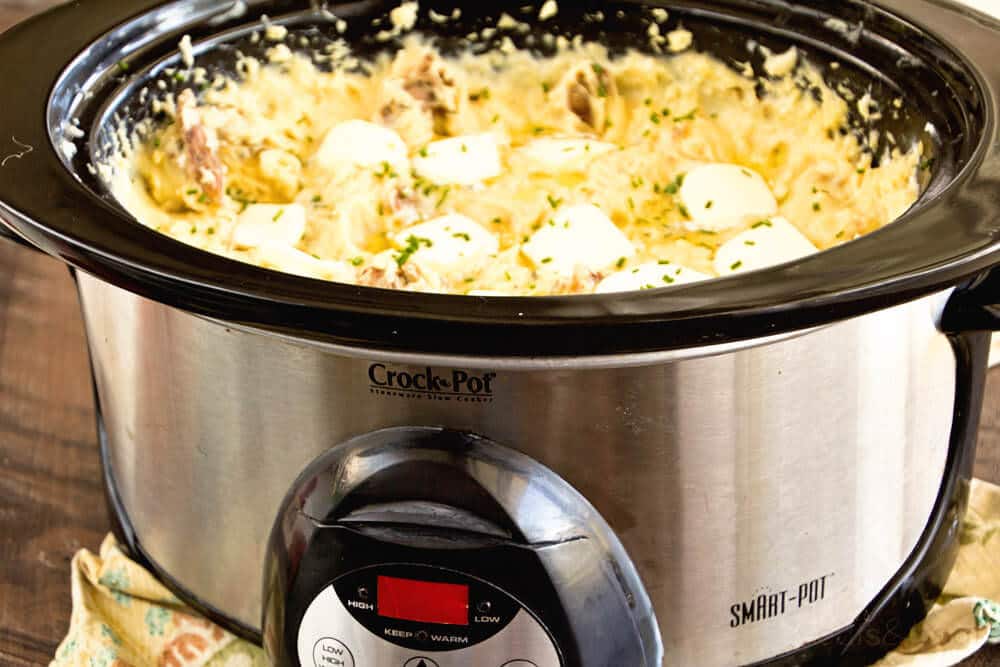 Now about these potatoes. They are delicious. Amazing. Warning, you must love garlic to eat them. And you might need a breath mint afterwards, but no worries it's totally worth it! And, yes, that's correct an entire bulb of garlic. All you do is cube your potatoes and throw them in your slow cooker. Top them with your butter, pepper, slat and garlic. Let them cook and then add your cream cheese and potatoes, mash, add milk and enjoy! If you are planning your holiday meal these are a must, must, must! Or honestly. Just put them in the crock pot and enjoy them for dinner one night!
More terrific potato recipes!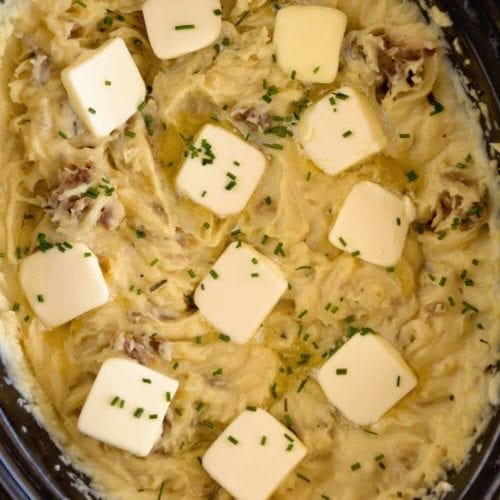 Crock Pot Garlic Mashed Potatoes Recipe
Crock Pot Garlic Mashed Potatoes Recipe ~ Slow Cooked Creamy Mashed Potatoes Loaded with Garlic, Cream Cheese and Parmesan!
Ingredients
5

lbs

Yukon Gold Potatoes

cubed

1/2

c.

butter

1/4

tsp

pepper

1/2

tsp

salt

1

bulb garlic

crushed

1

8 oz pkg cream cheese, cubed

1

c.

shredded Parmesan cheese

3/4

c.

milk or less
Instructions
Place cubed potatoes on the bottom of slow cooker. Top with butter, pepper, salt and garlic. Cook on low 6-7 hours or high 4 hours or until potatoes are cooked through.

Place cream cheese and Parmesan cheese in crock pot with potatoes. Mash potatoes with hand mixer, slowly adding milk until potatoes reach desired consistency. Place sliced butter on top of potatoes if desired.
Nutrition
Calories:
339
kcal
Carbohydrates:
25
g
Protein:
14
g
Fat:
20
g
Saturated Fat:
12
g
Cholesterol:
60
mg
Sodium:
554
mg
Potassium:
850
mg
Fiber:
4
g
Sugar:
1
g
Vitamin A:
695
IU
Vitamin C:
21.6
mg
Calcium:
313
mg
Iron:
6.4
mg
Things You Might Need for this Recipe!
Craving More Potatoes?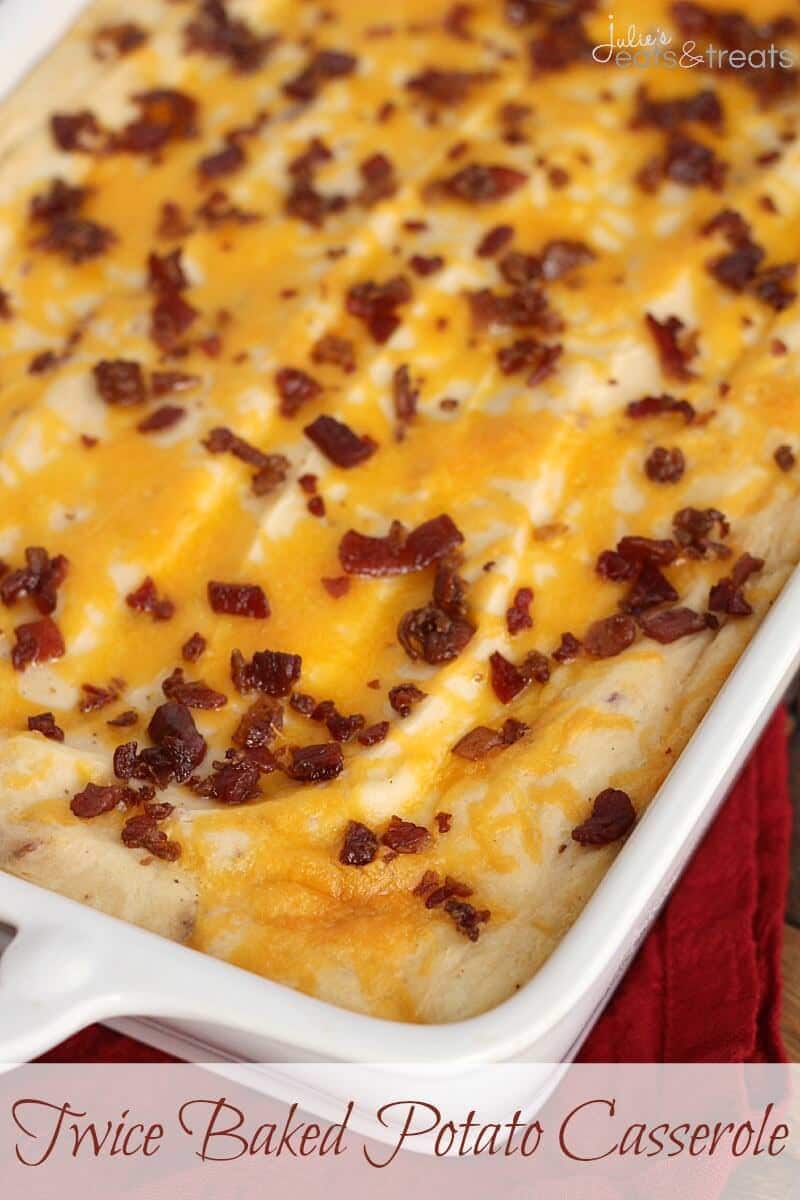 Twice Baked Potato Casserole ~ Light Fluffy Potatoes Loaded with Cheese, Bacon and Sour Cream!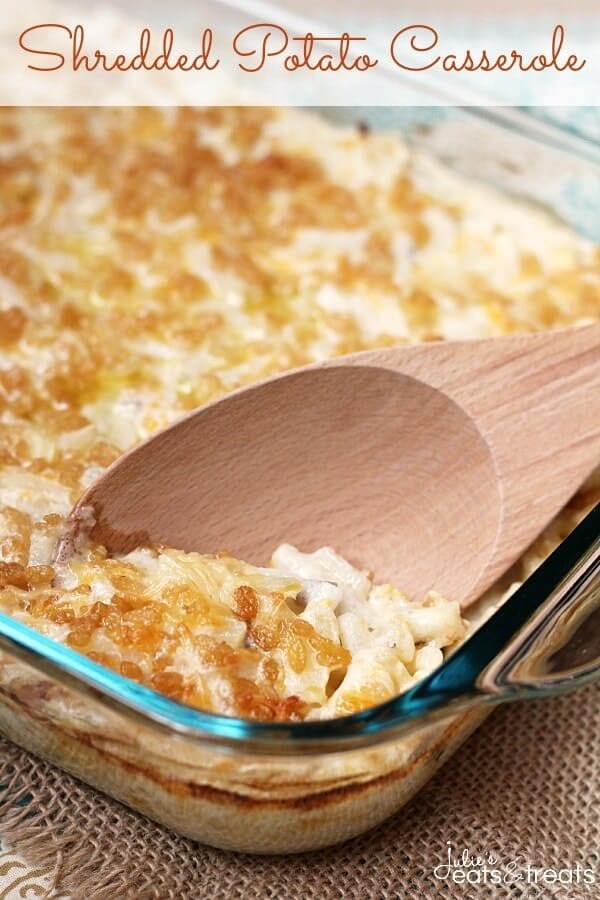 Shredded Potato Casserole ~ Loaded with Cheese and Potatoes Perfect Side Dish For Any Night!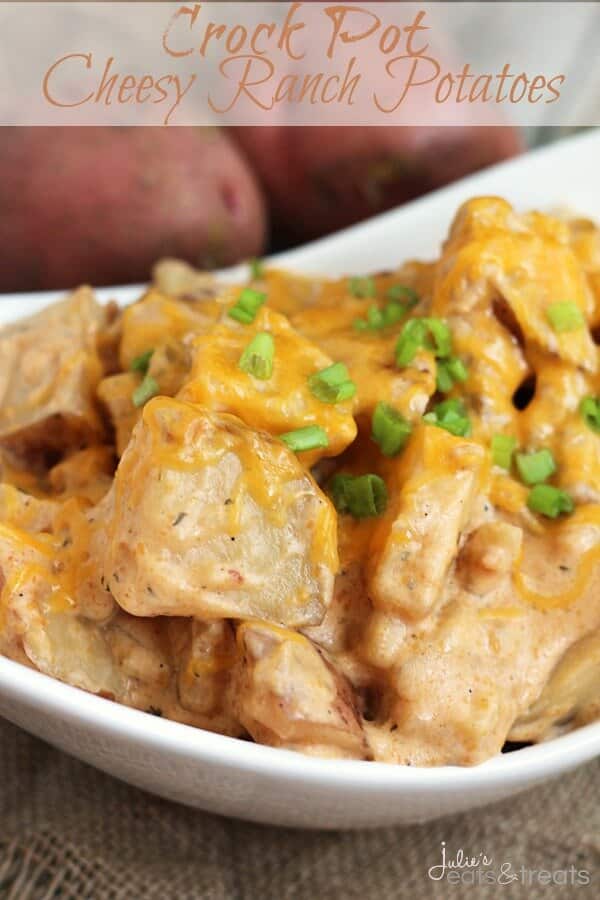 Crock Pot Cheesy Ranch Potatoes ~ Super Easy, Cheesy Crock Pot Potatoes Loaded with Ranch!