*This is a Sponsored post written by me on behalf of ALPO® Brand Dog Food for SocialSpark. All opinions are 100% mine.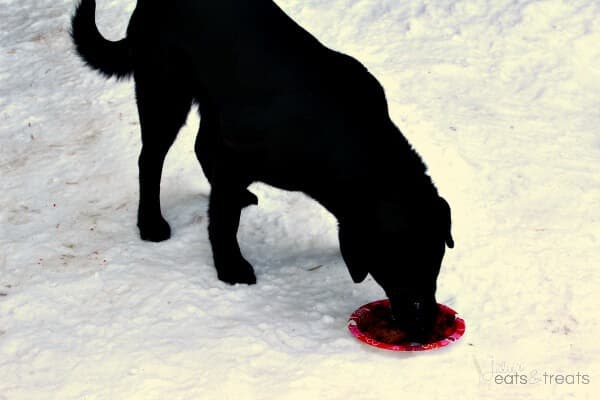 I'm a treat making kind of girl. Everyone knows my love for them all year long through my treats, but around Valentine's Day I'm extra busy baking and sharing with my favorite people!
Of course I'm not one to leave out Miss Miley our puppy. Oh how Miss K adores Miss Miley. Always making sure she has a bone or feeds her or just giggles at she Miss Miley licks her fingers.
Miley adores Miss K just as much. Tagging along on walks, sledding down the hill with her, always next to her side.
She truly is part of our family.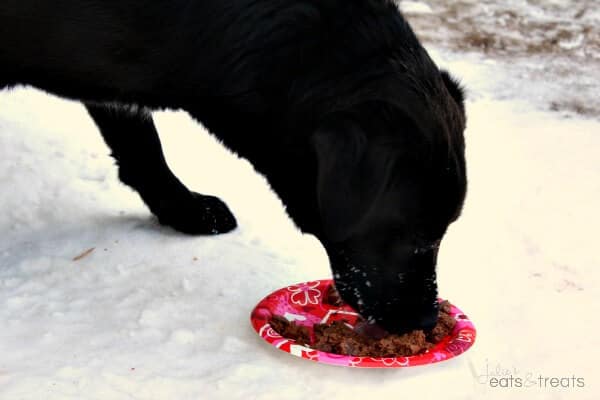 MY OTHER RECIPES
So it's obvious we need to spoil her a little on Valentine's day right? I thought so too! I got my finest Valentine's Day "China" out…aka a beautiful Valentine's Day paper plate and served nothing but the finest ALPO's variety dog food!
And licked it up she did! Nothing was going to waste there!
If you are looking for a special treat for the "extra" family member in your family I highly recommend Alpo®. Each can of Alpo® is completely balanced and complete. And contains only the highest quality ingredients because when they are part of your family you only feed them the highest quality ingredients!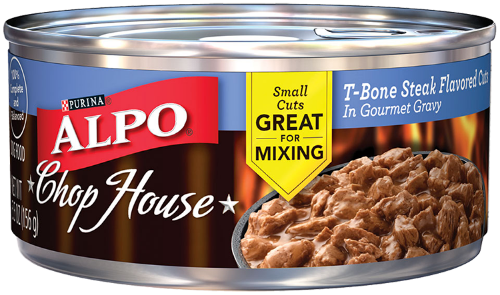 Alpo® comes in both small cuts or finely ground which perfect for mixing with dry dog food. Alpo® comes in unqiue flavors such as T-Brone Steak Flavored Cuts, Tender Cuts with Lamb, Filet Mignon Flavor and Rotisserie Chicken Flavored custs.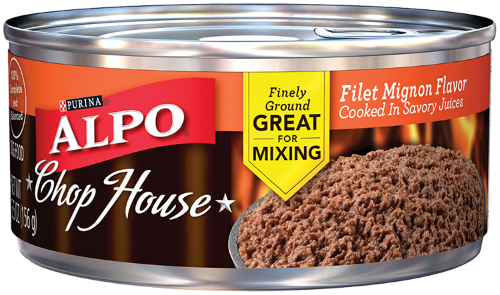 If you are looking for a treat for your pup it will be wagging it's tail when treated to a plate of Alpo®!
Make sure to find Alpo® onALPO® on Instagram.and ALPO's Facebook Page!