Easy Cocktail Recipes! Tons of Easy Cocktails Anyone Can Make at Home for a Party. Everything from Sangrias, Moscow Mules, Mimosas, Pina Coladas, Margaritas and More!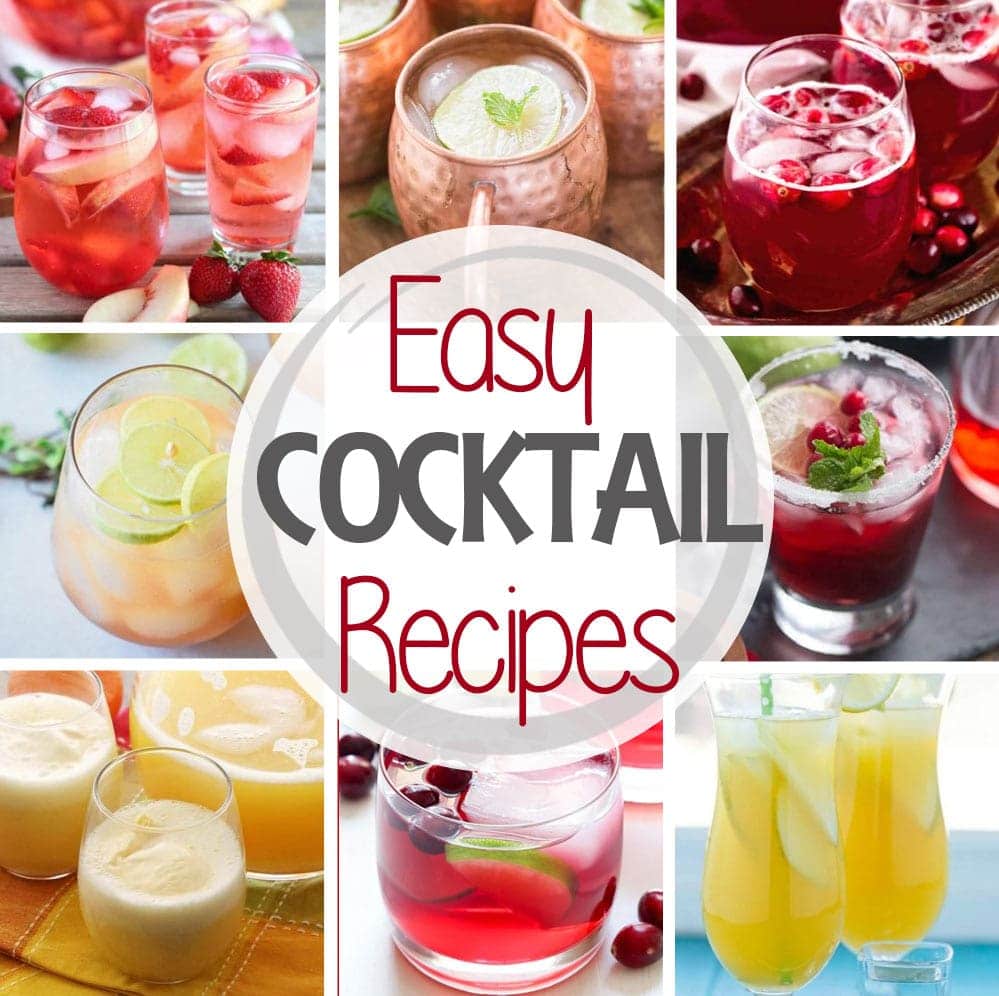 Ahhhh it's the holidays! I'm tired. Flat out, dog dead, tired. I kind of want to consume all of these amazing Easy Cocktail Recipes. Is that wrong of me? I mean they are easy right? I can handle making them all!
It may have to do with that baby keeping me up for two hours in the middle of the night last night. Now, he is not such a "baby" anymore. I mean, I can understand it when he's a newborn, but he's TEN MONTHS OLD. He's slept through the night for months.
Then lately he's been getting up. I've been passing it off. I've been thinking it was teeth. Well, you guys, after a two hour stint last night I was like this is not ok, nope, not at all. I was supicious something more than teething was going on to make my perfectly pleasant baby go from an angel to a hellion.
My "Mom Instinct" kicked in on high alert. I knew it was time to quit saying it was teeth and bring him to the doctor.
Well, I was RIGHT. Double ear infection for the little rugrat. I didn't want him to have an ear infection, but yet I was sort of thankful he had one because it gave me an answer! If he would have been fine I really would have been scratching my head.
Now I can hopefully get some rest again.
If you are burnt out from preparing for the holidays make sure you have the ingredients  on hand for one, or two of these Easy Cocktail Recipes listed below. There's so many choices!
Easy Cocktail Recipe Ideas!
Sangria
Moscow Mule
Mimosa
Magarita
Pina Colada
Heck! Go wild and have a cocktail bar at your holiday party! Enjoy!
*Please feel free to pin the image of the collage, but if you see a recipe you love please click through to the site to pin from the site! Please do not pin the images below. Bloggers thank you!*
Peach Rosè Sangria – Julie's Eats & Treats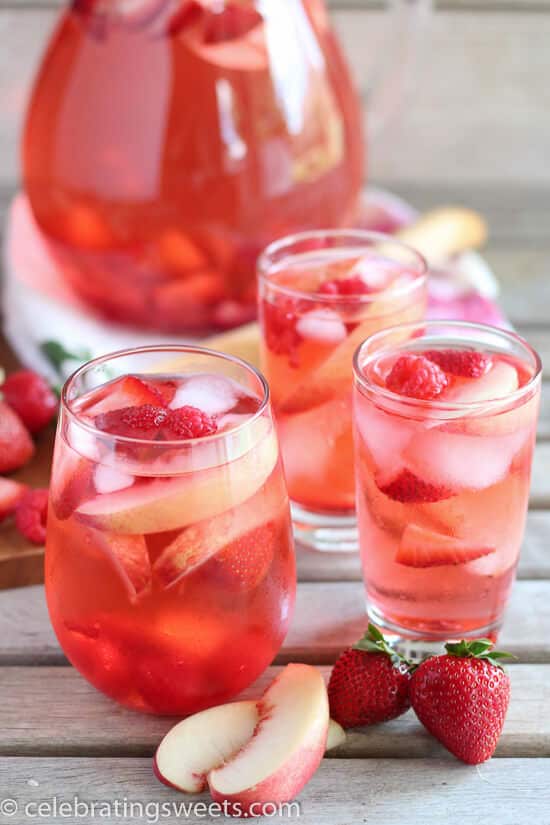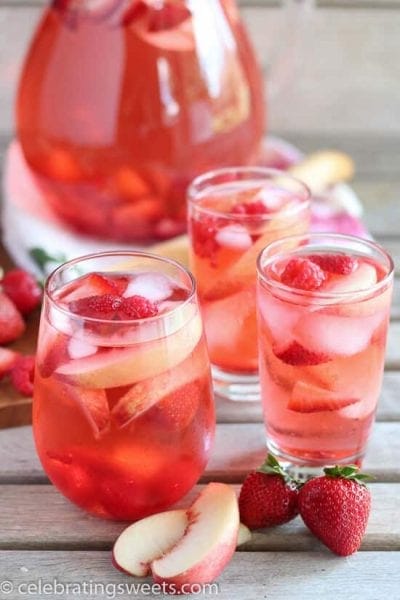 Easy Sangria – Julie's Eats & Treats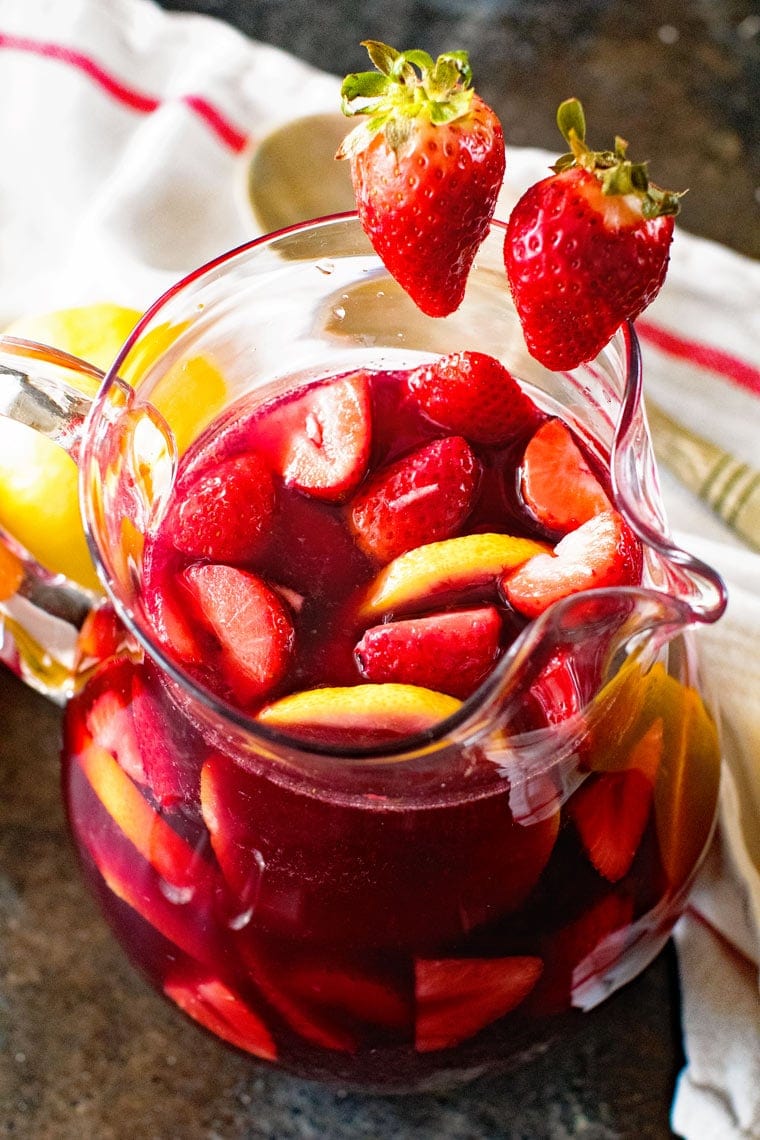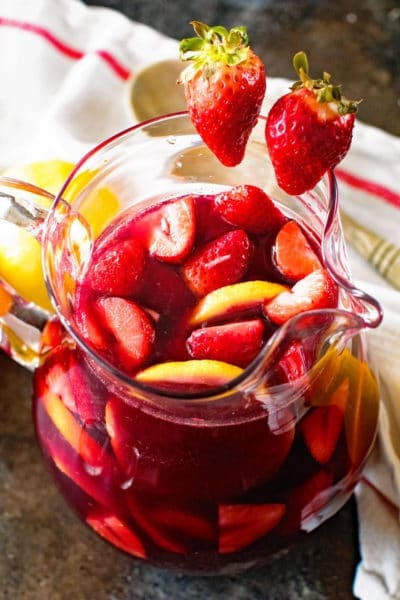 Red Apple Sangria – Julie's Eats & Treats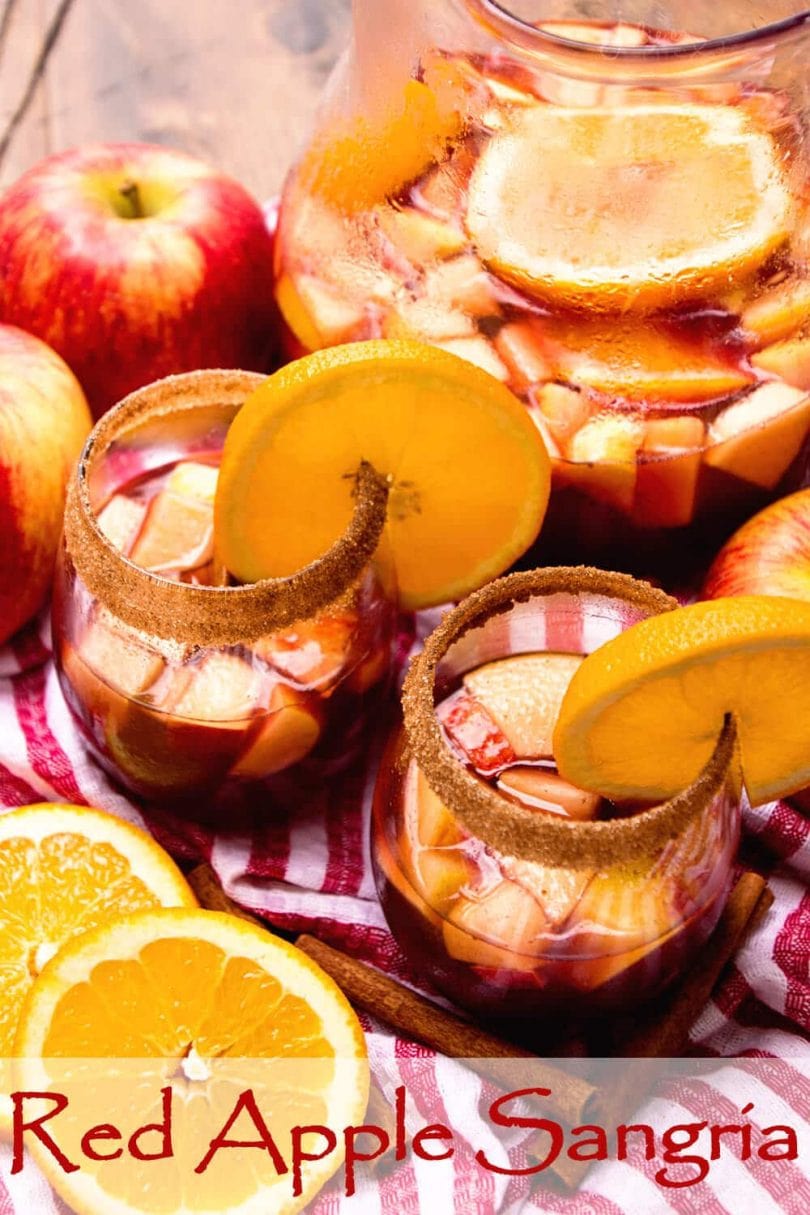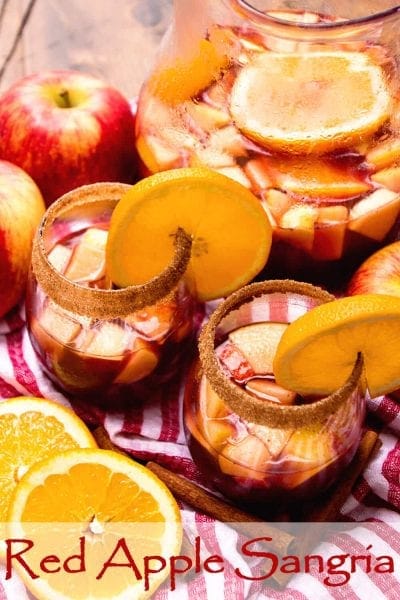 Skinny Spiked Strawberry Lemonade – Julie's Eats & Treats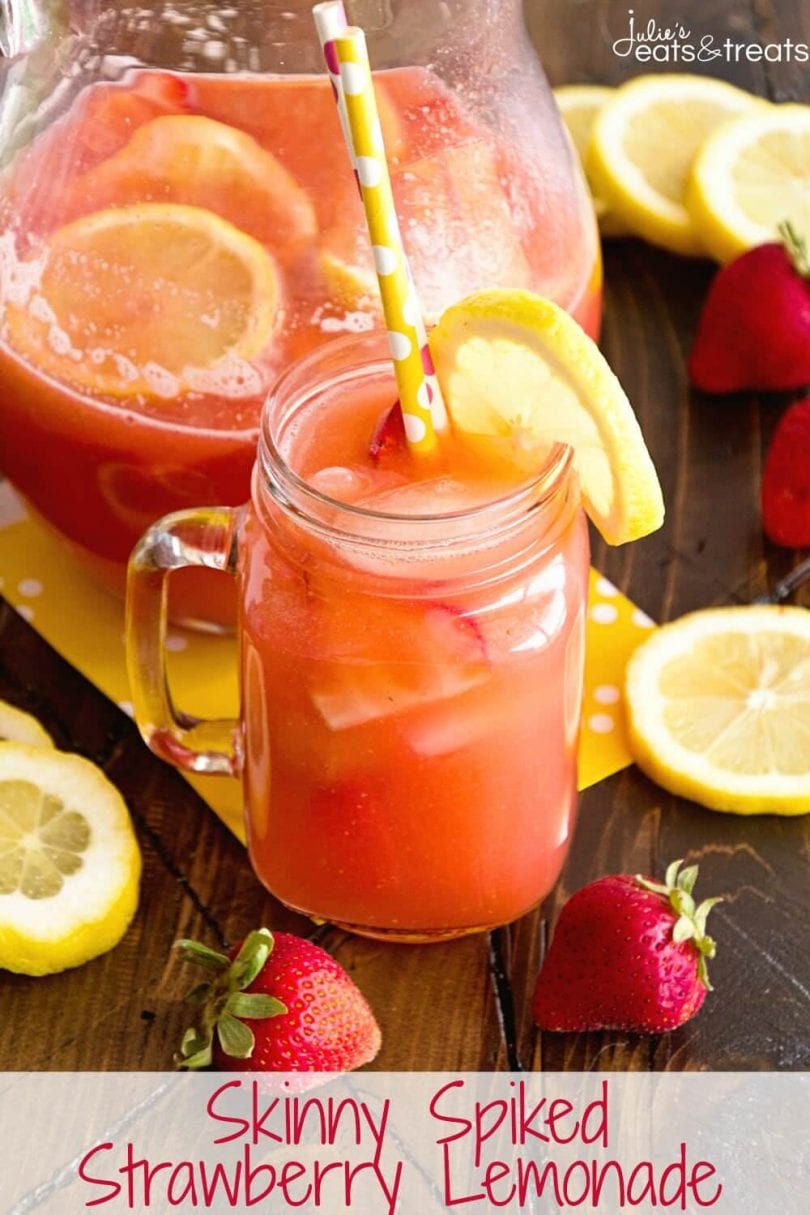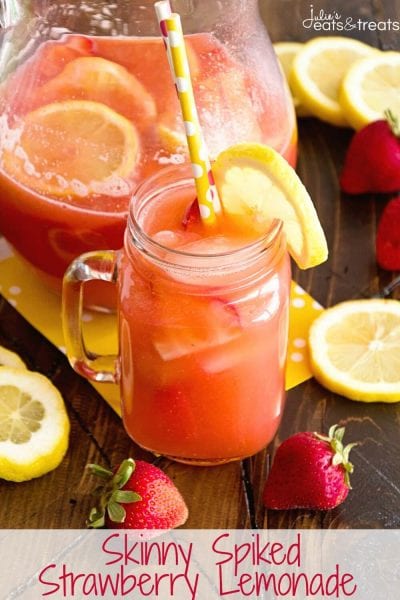 Tropical Mimosas – Julie's Eats & Treats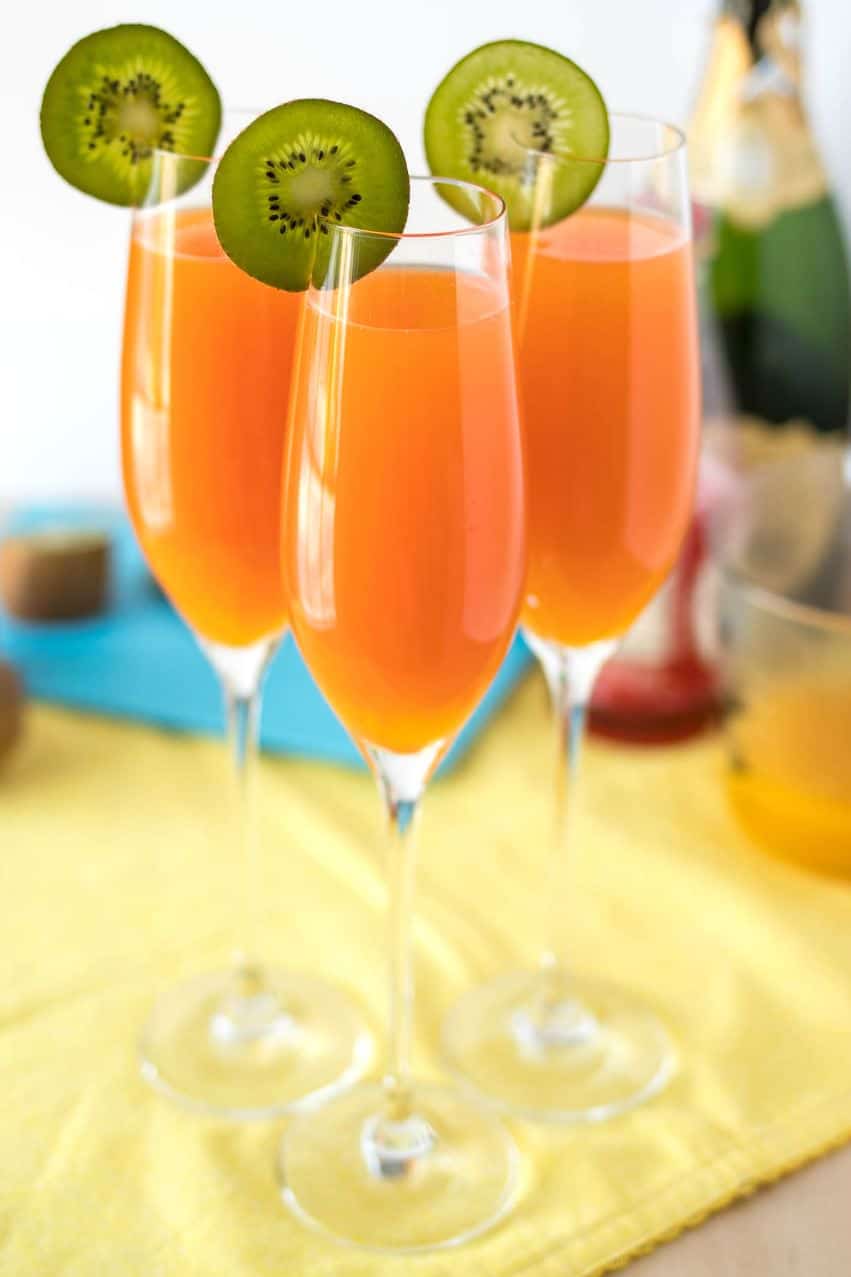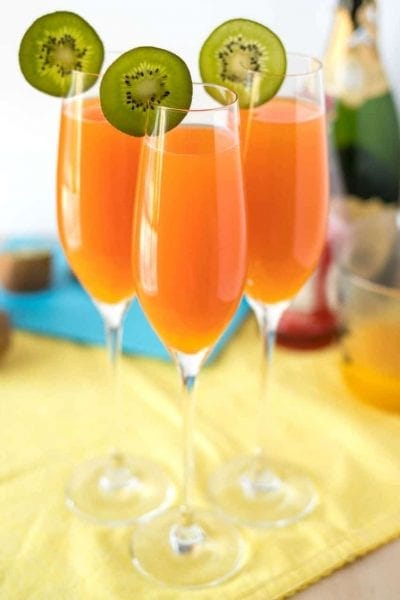 Strawberry Limeade Sangria – Julie's Eats & Treats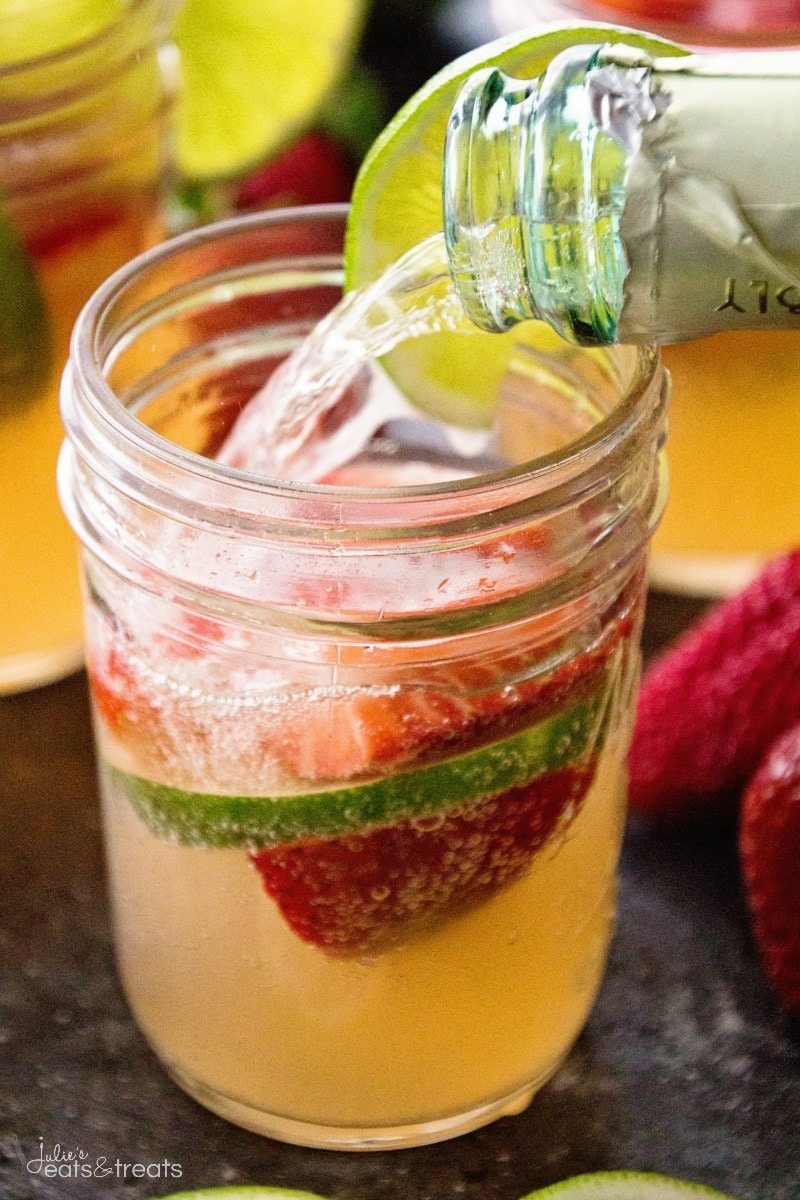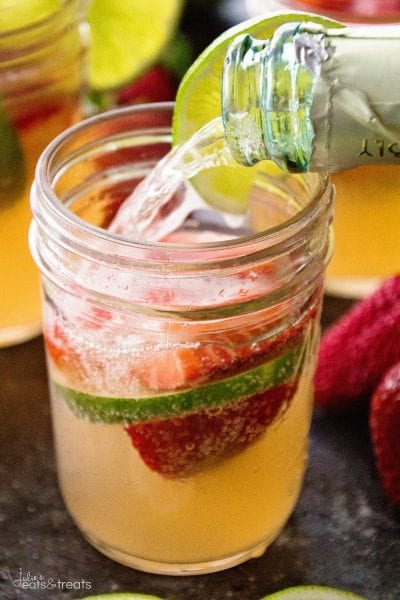 2-Ingredient Vodka Strawberry Lemonade Drink – Julie's Eats & Treats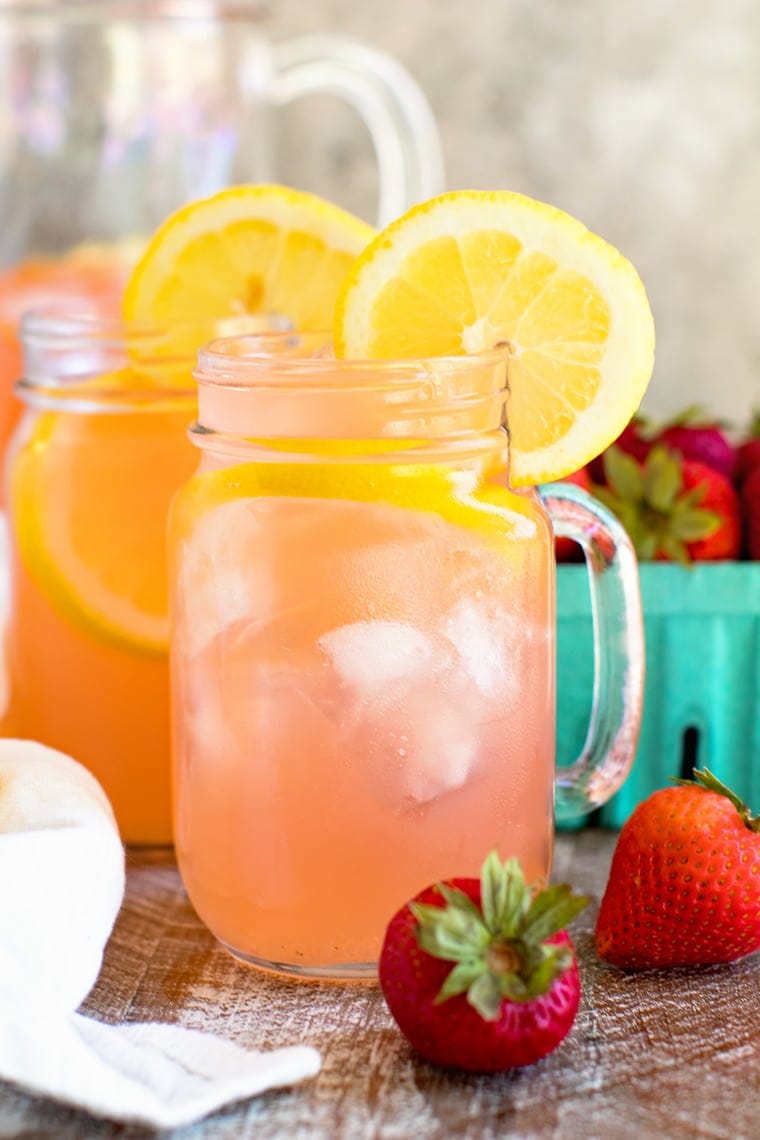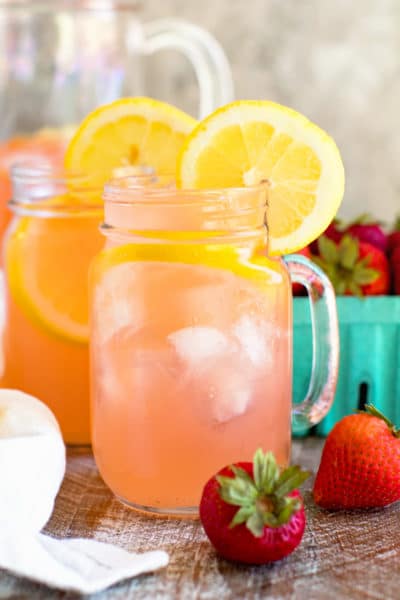 Rainbow Sangria – Julie's Eats & Treats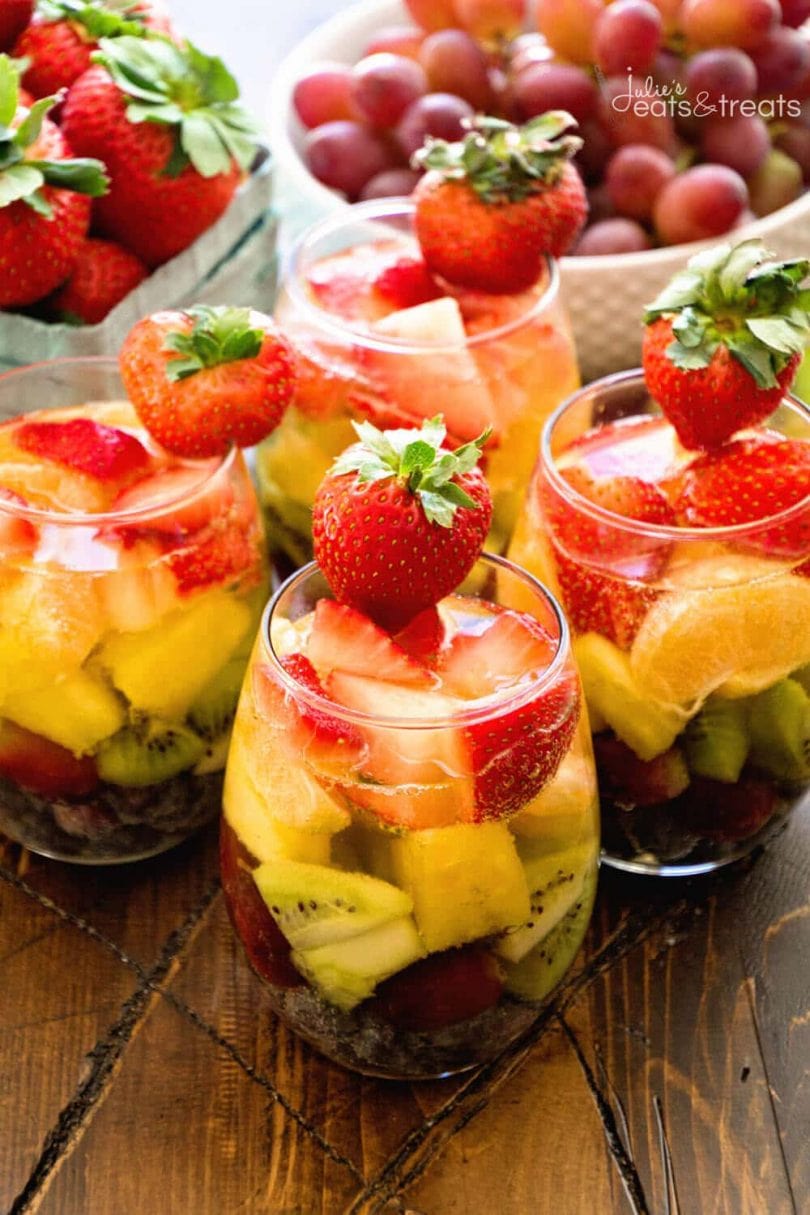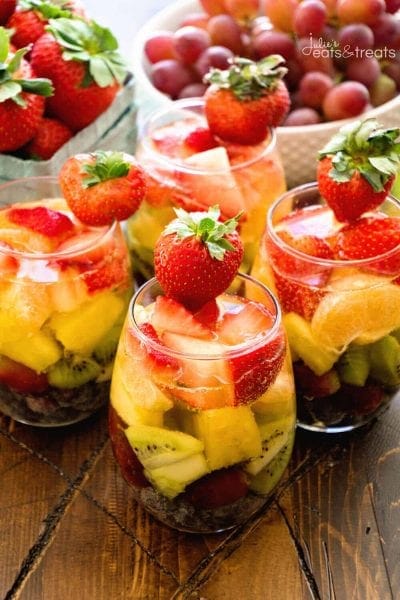 Mimosa Floats – Julie's Eats & Treats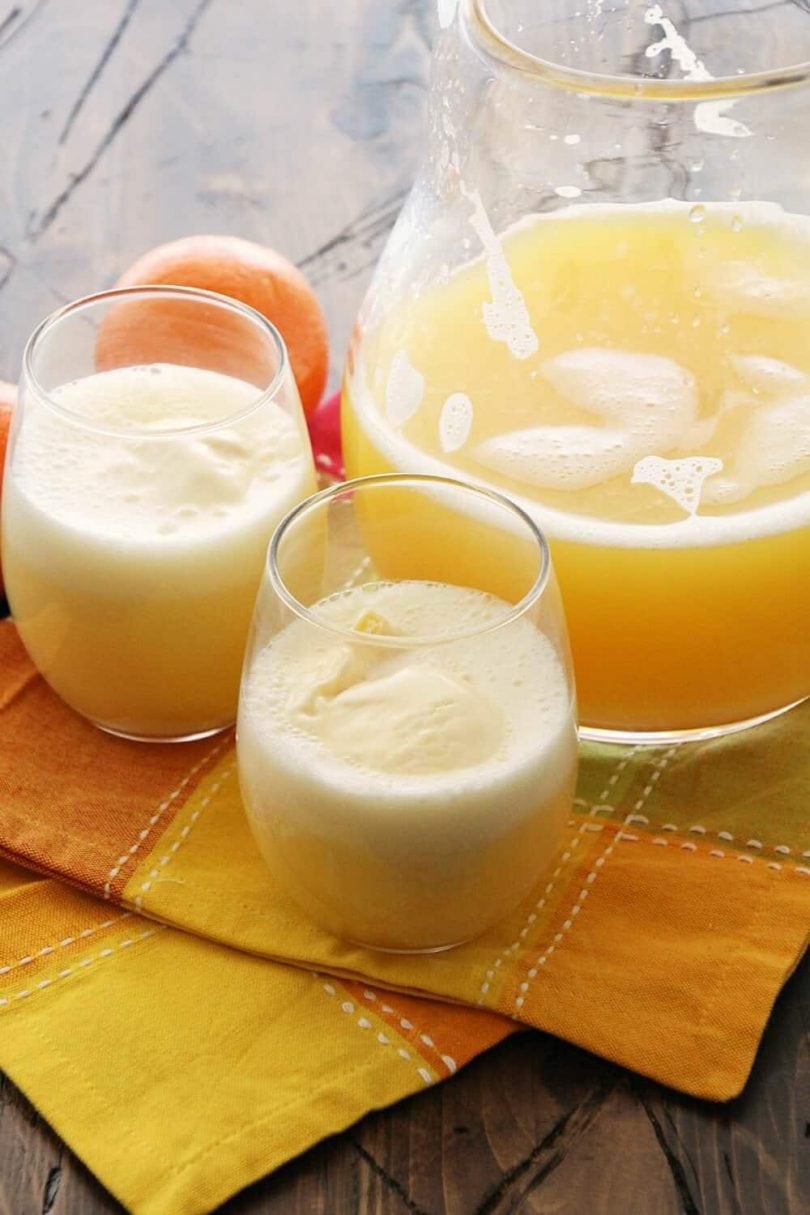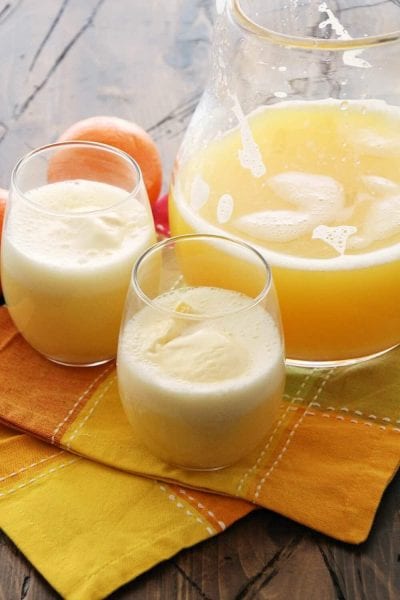 Pineapple Fruit Cocktail – Julie's Eats & Treats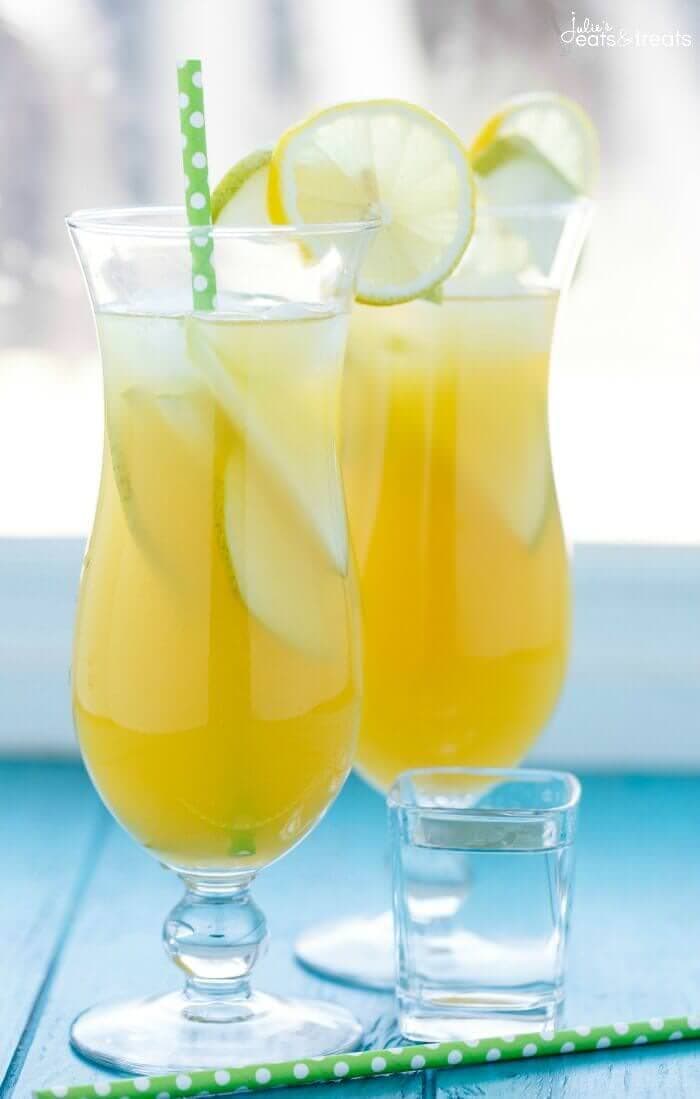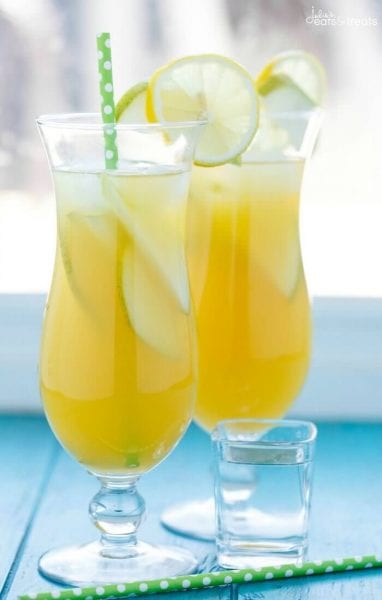 Sparkling Mint Lemonade ~ Julie's Eats & Treats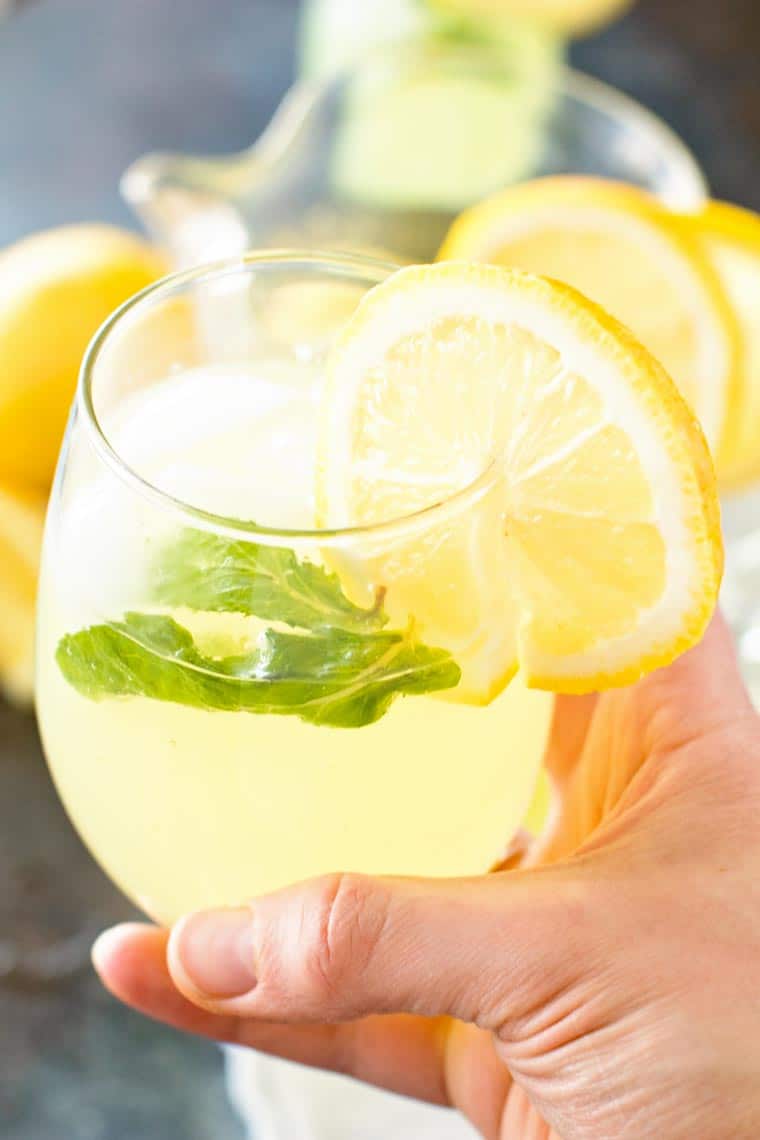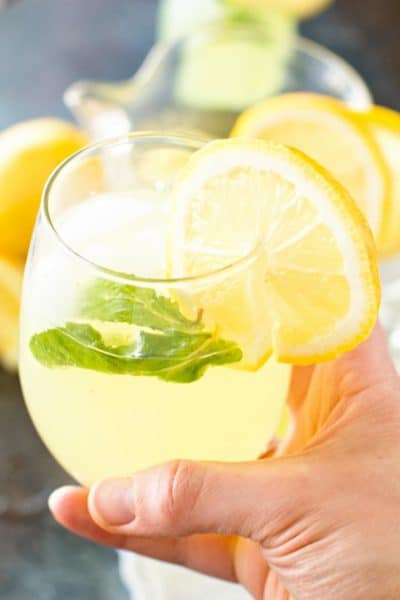 Apple Cider Sangria – Celebrating Sweets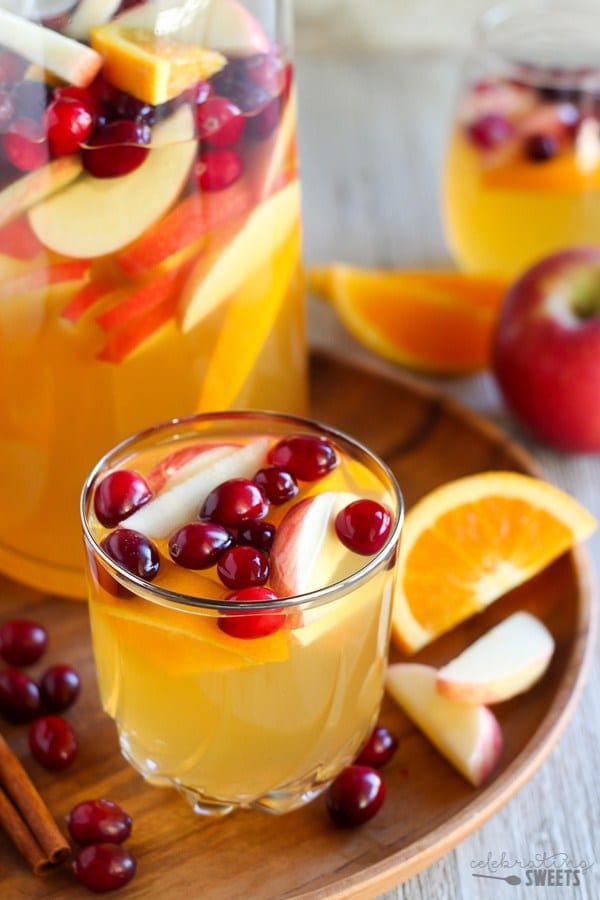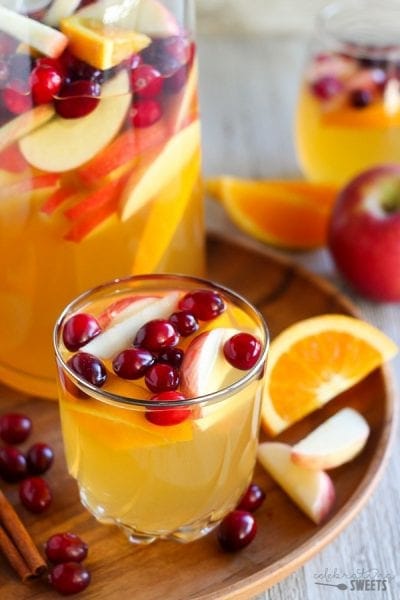 Cranberry Lime Sparkler – Tasting Page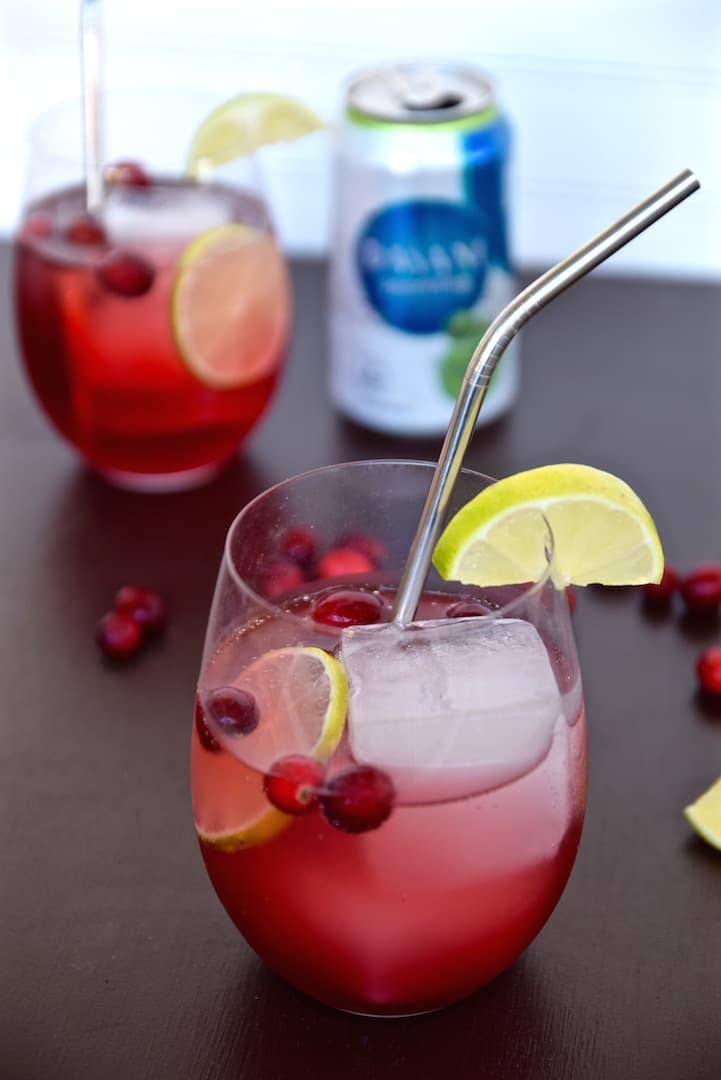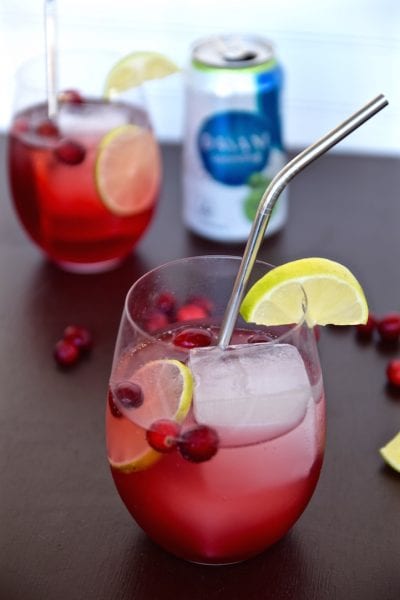 Sparkling Apple Pie Cocktail – The Kitchen is my Playground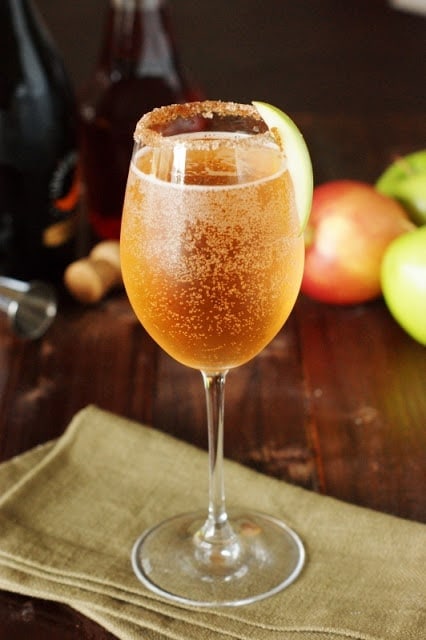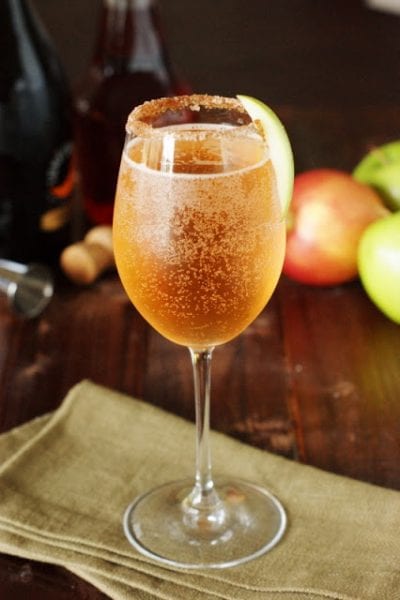 Four Ingredient Lightened Up Piña Colada – Lexi's Clean Kitchen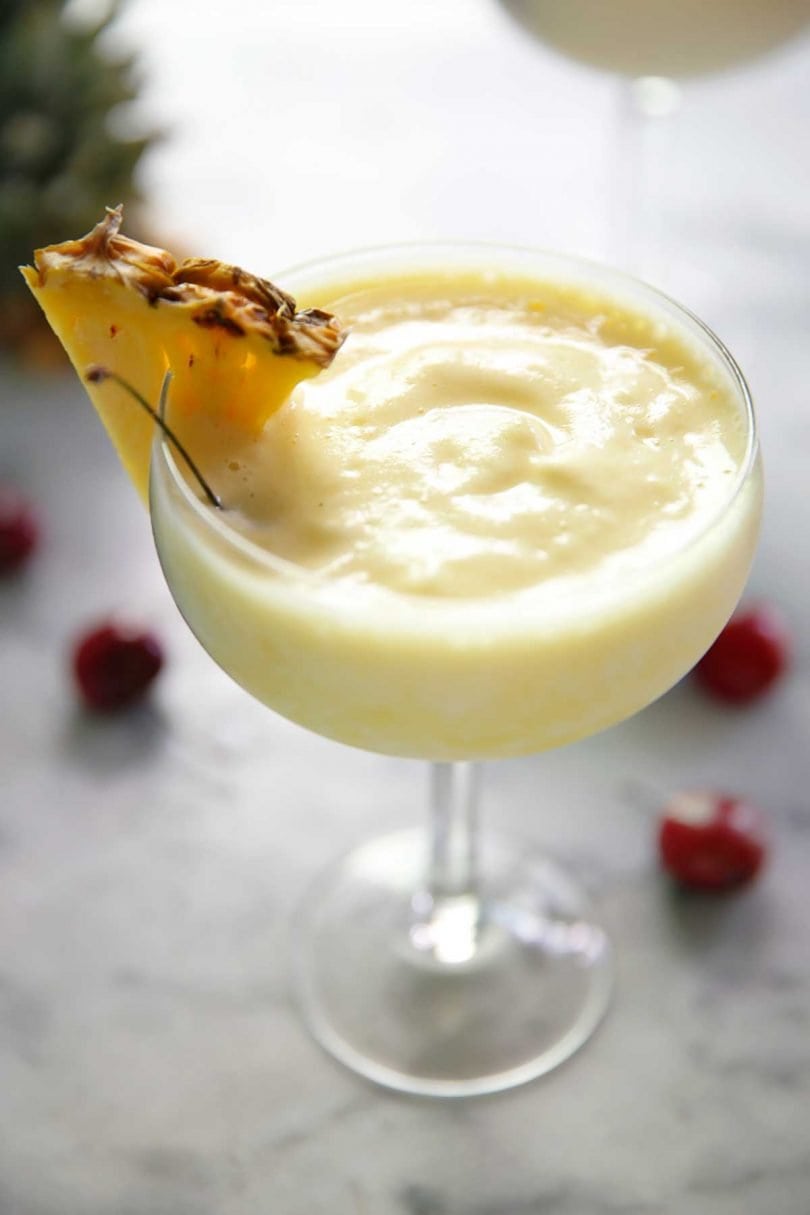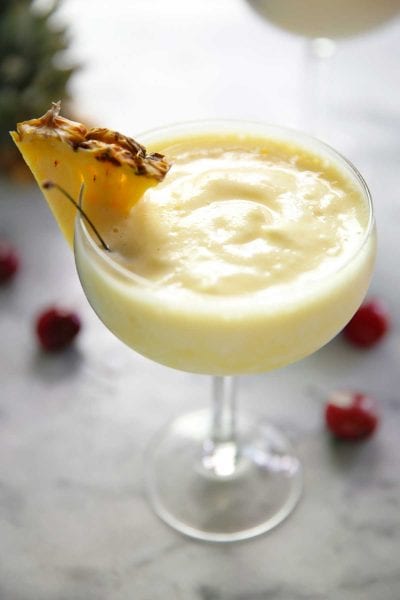 Champagne Moscow Mule with Mint – Lemons for Lulu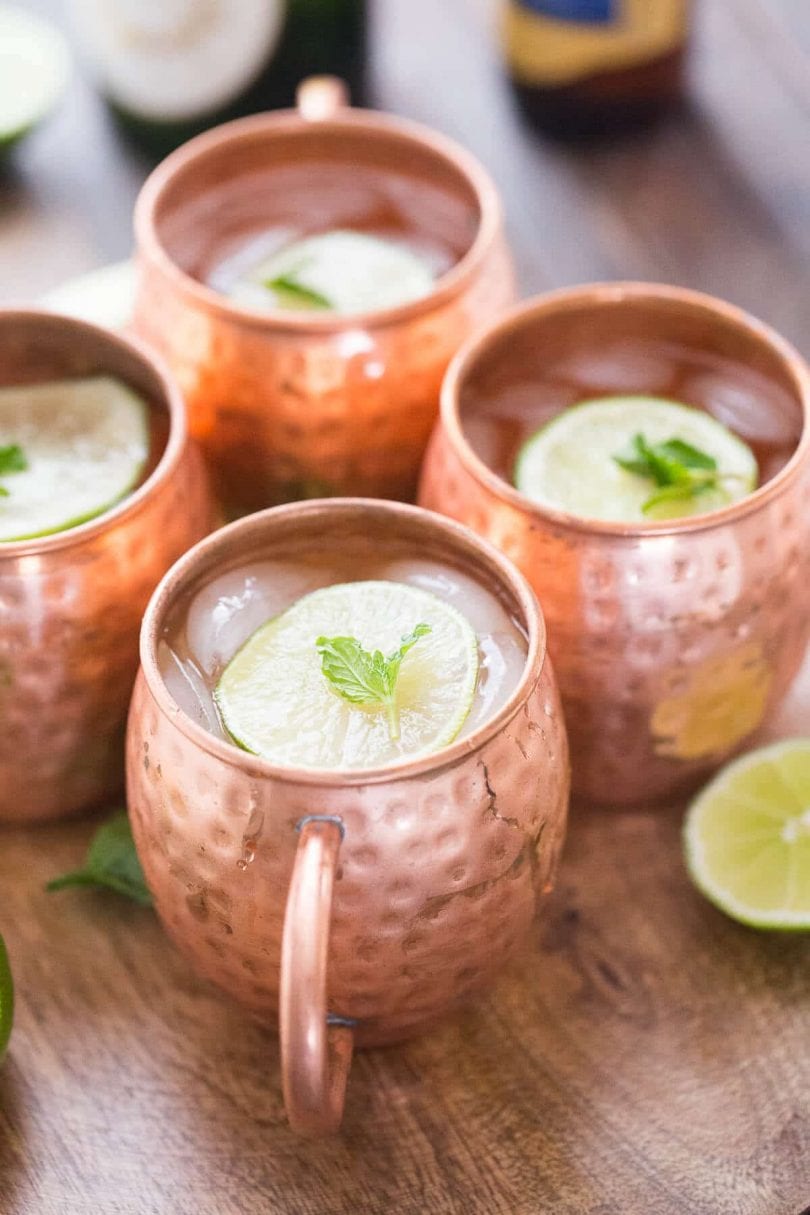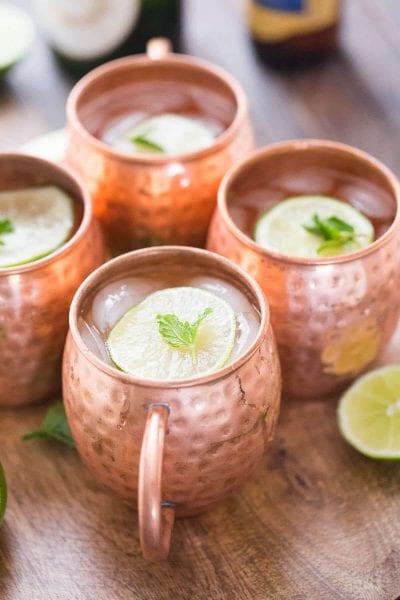 Autumn Sangria – NeighborFood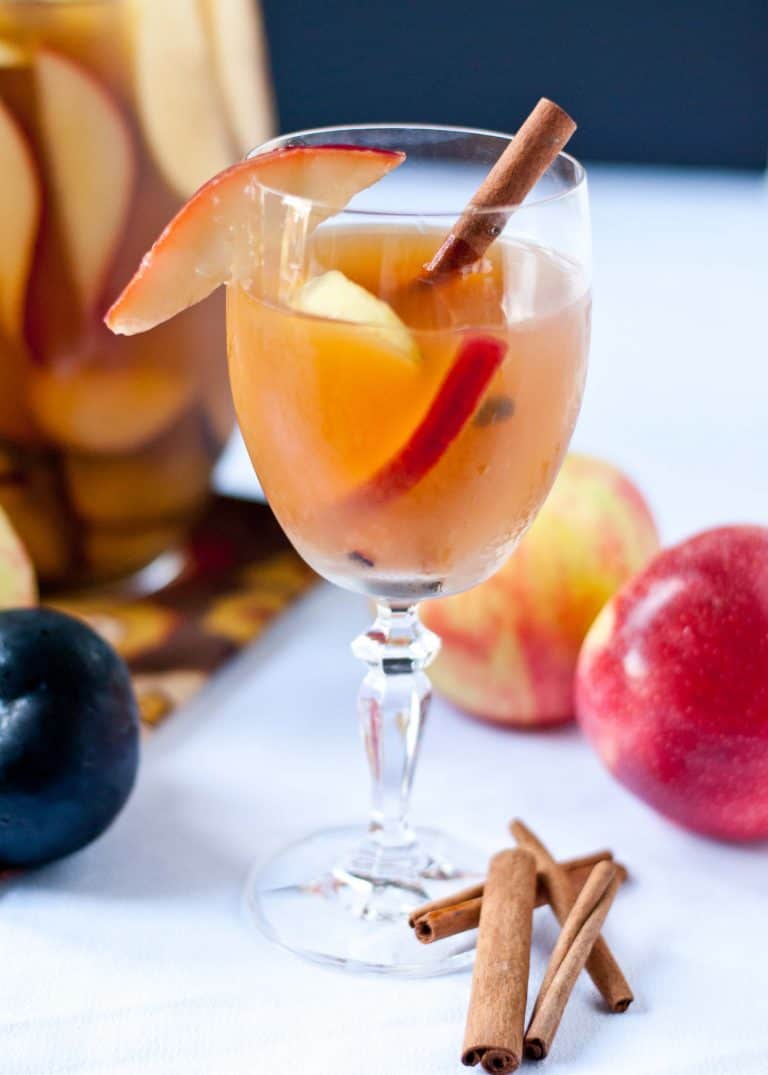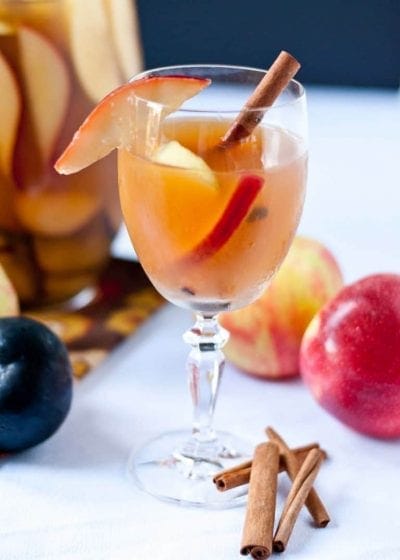 Red Wine Hot Chocolate – Wholefully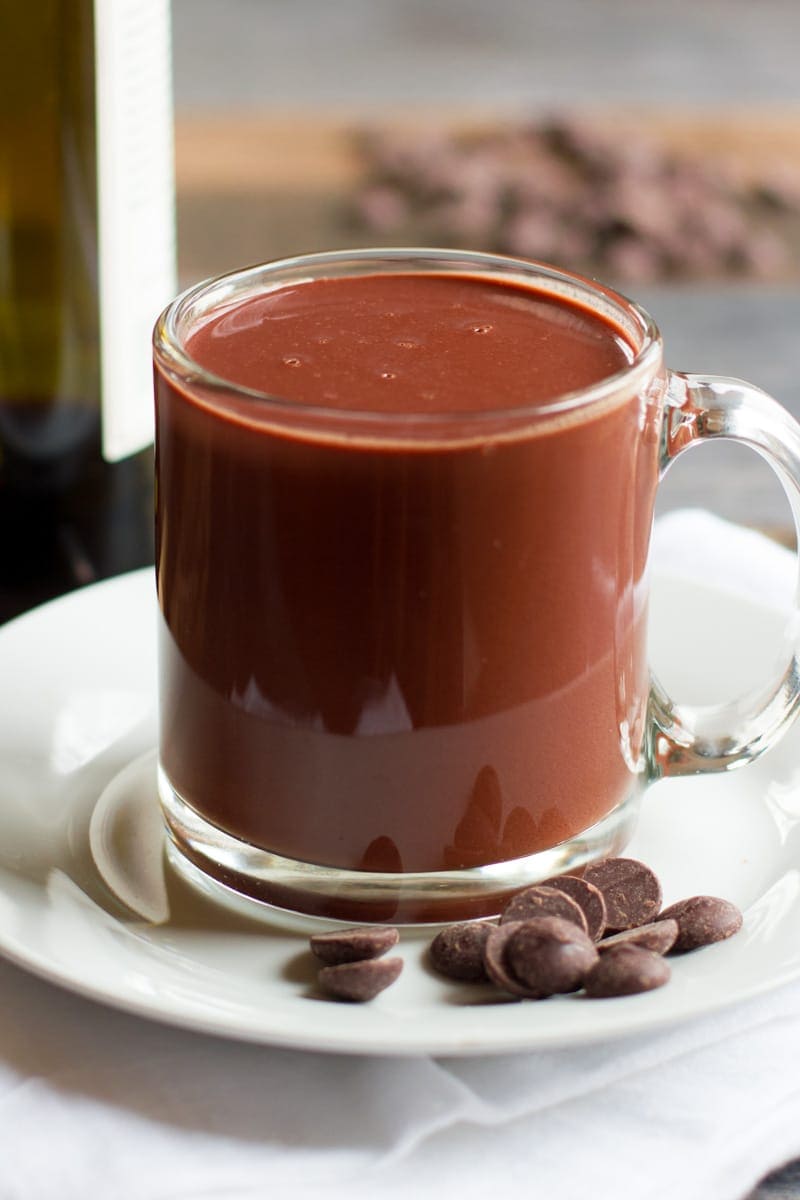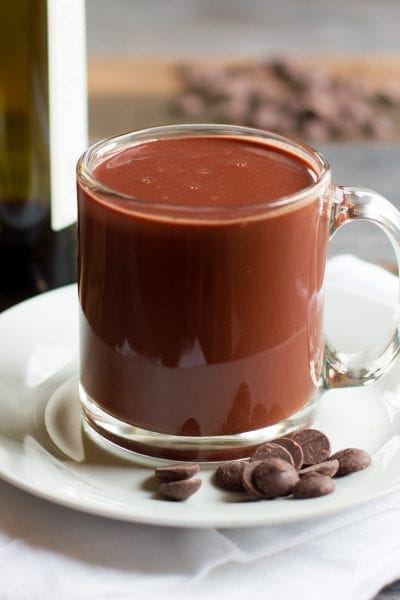 Autumn Apple & Pear Sangria – Home Cooking Memories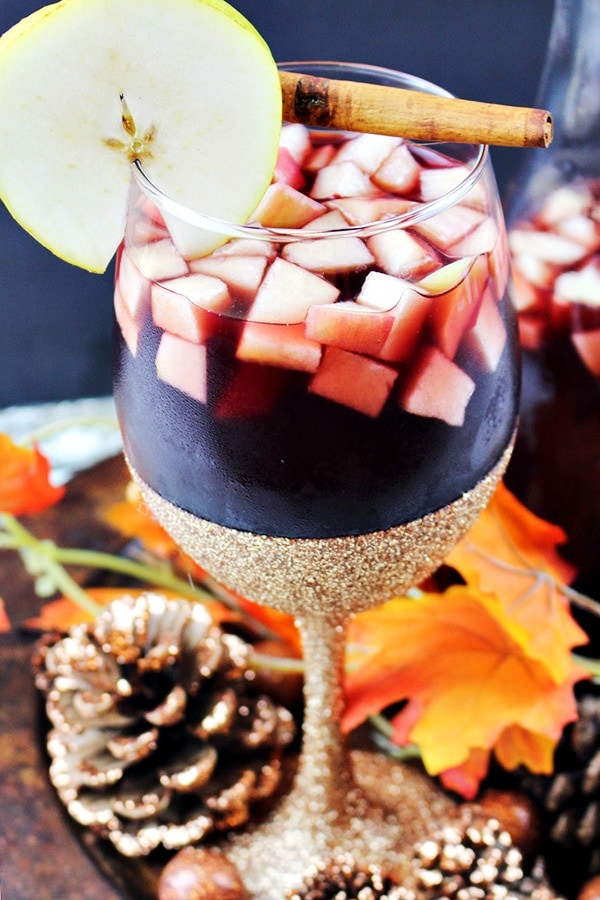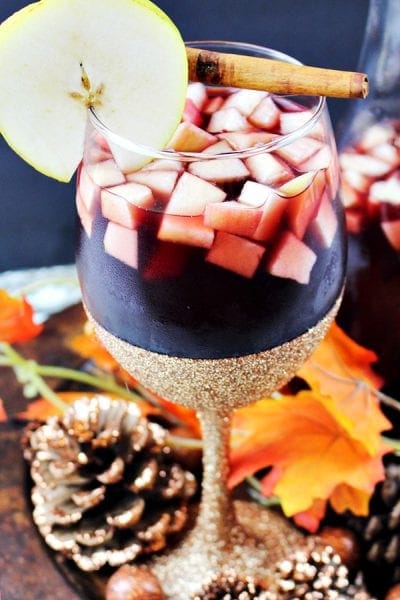 Strawberry Sangria – Celebrating Sweets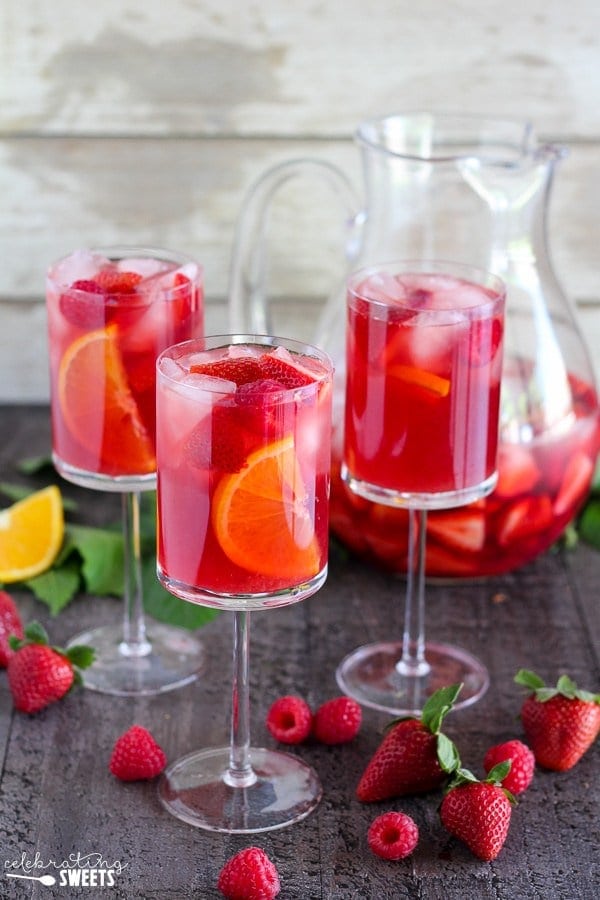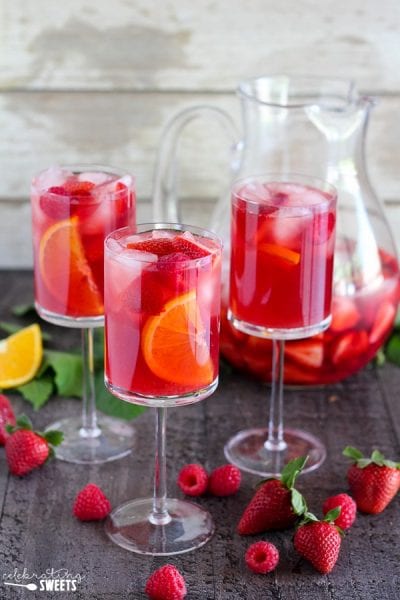 Sparkling Hard Apple Cider Sangria – Iowa Girl Eats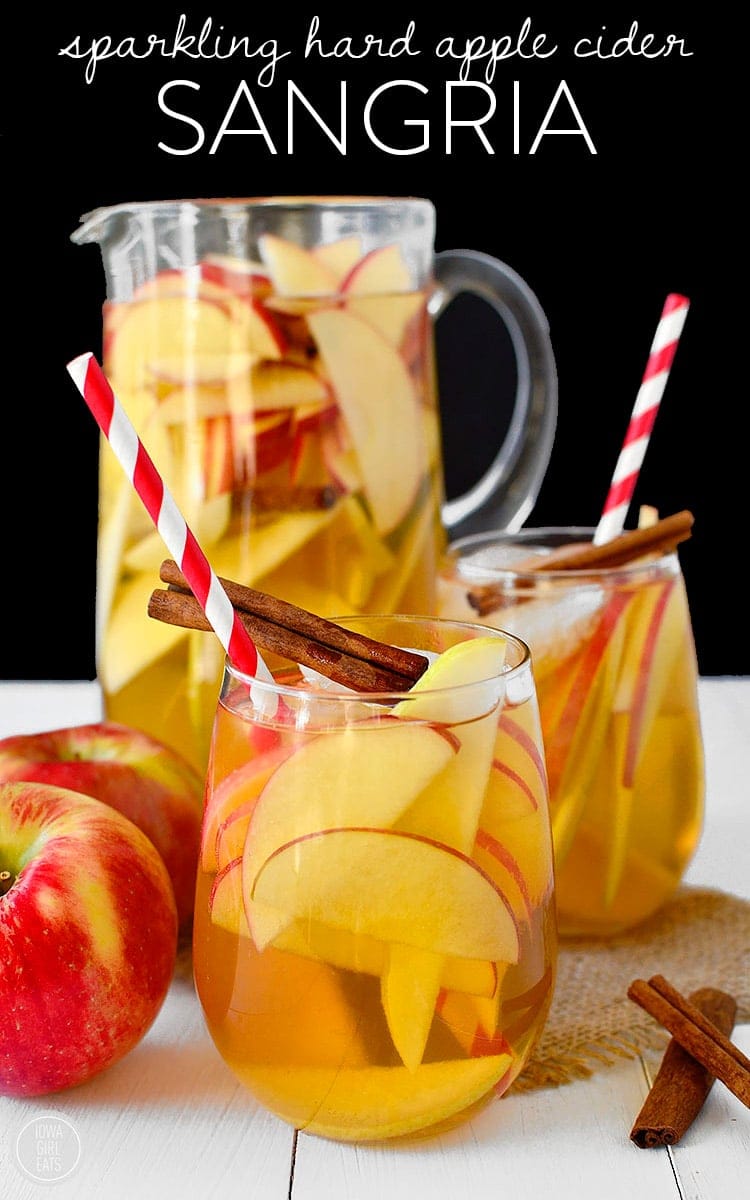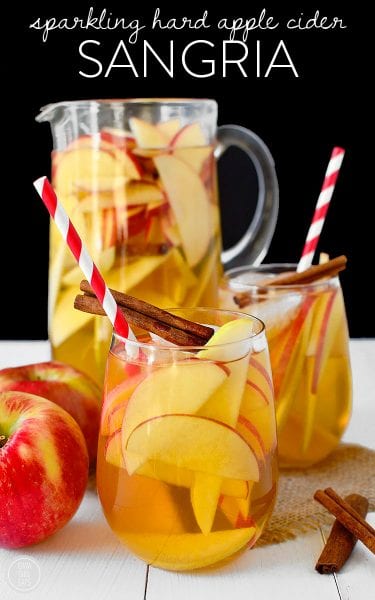 Orange Pomegranate Crush – Home Made Interest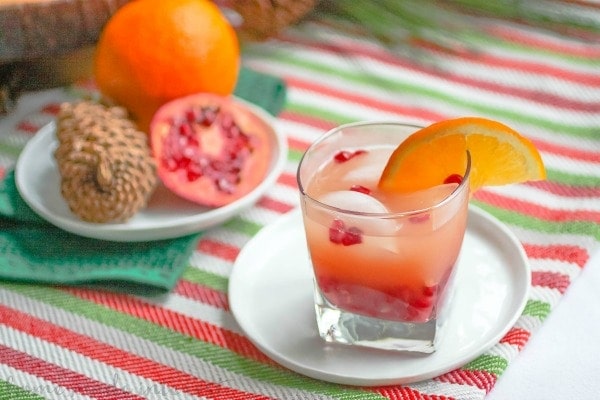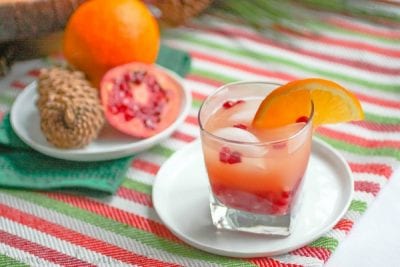 Christmas Cosmopolitans – Culinary Ginger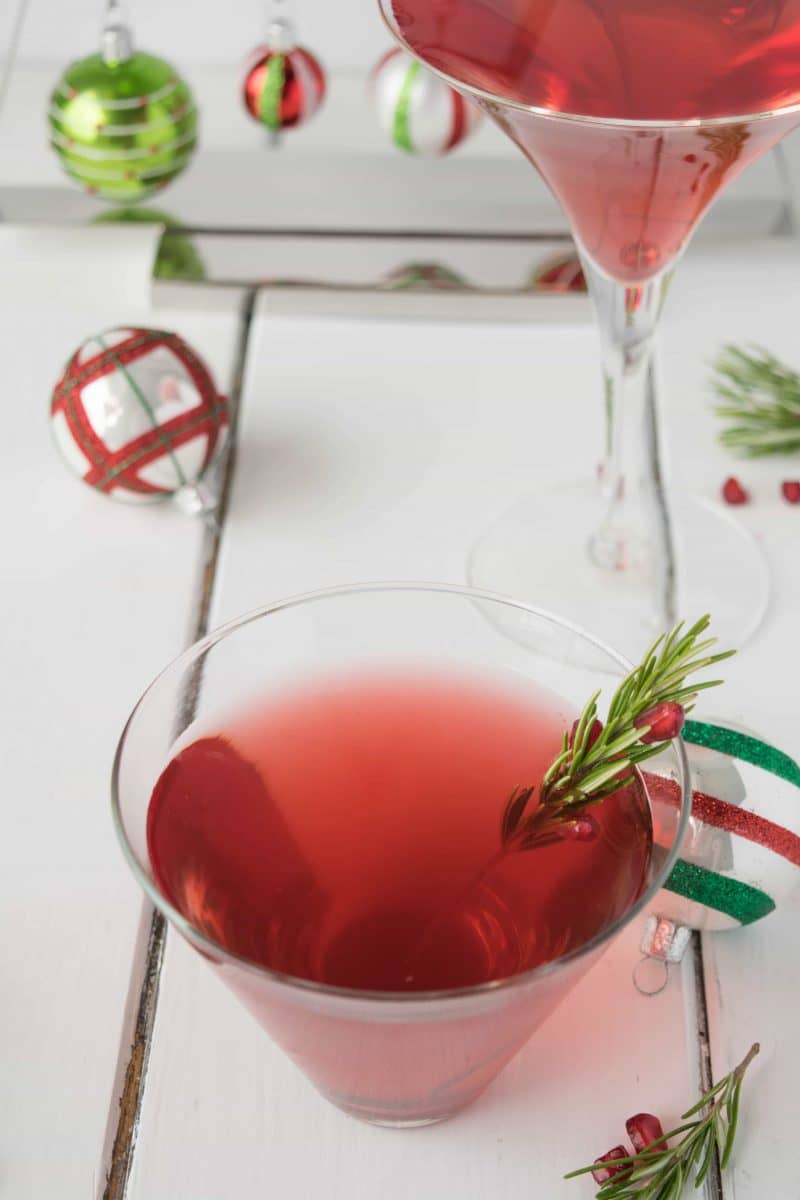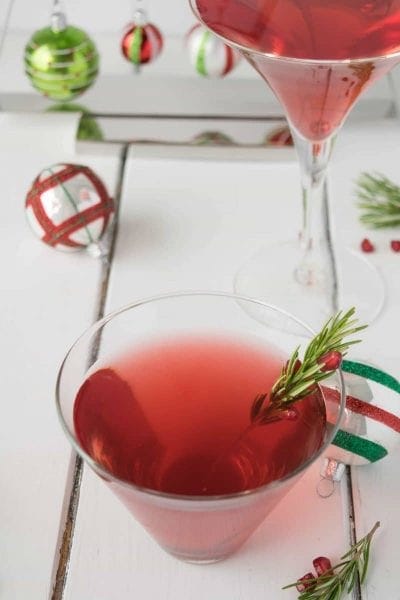 Citrus Rum Punch – The Little Epicurean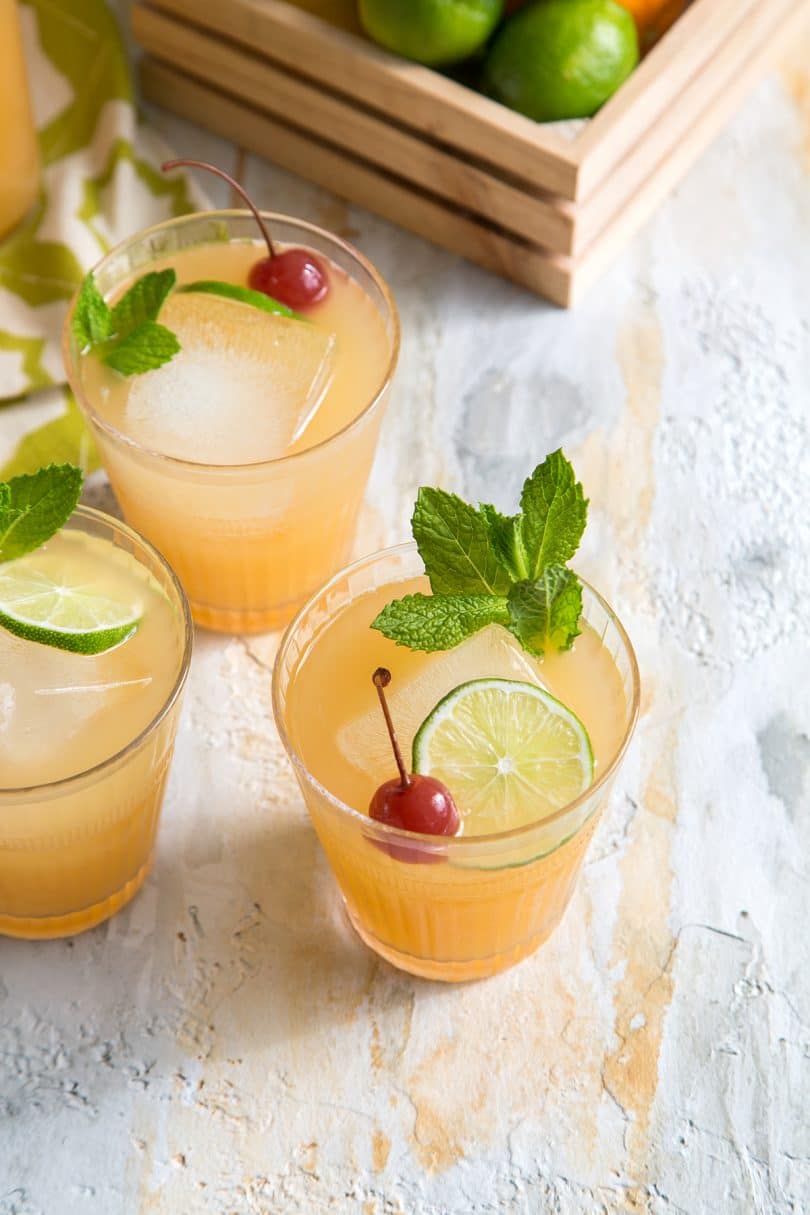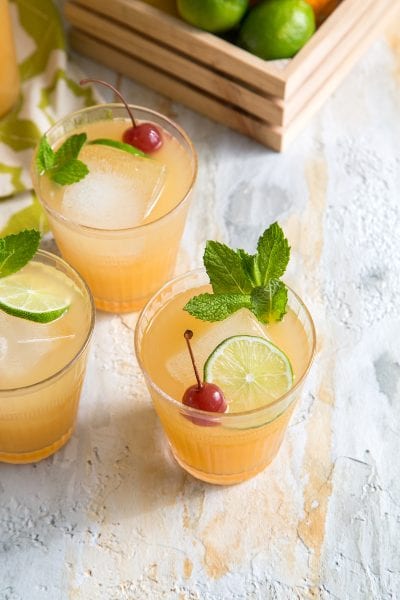 Wild Hibiscus Sparkling Cocktails – Swirls of Flavor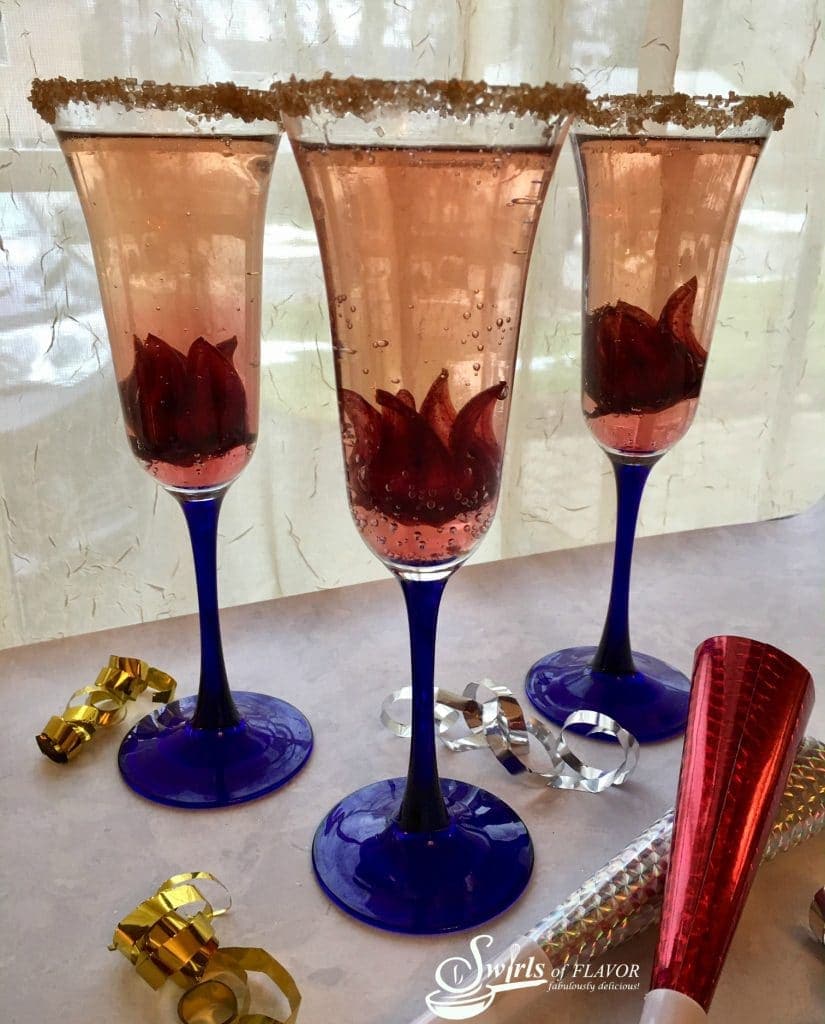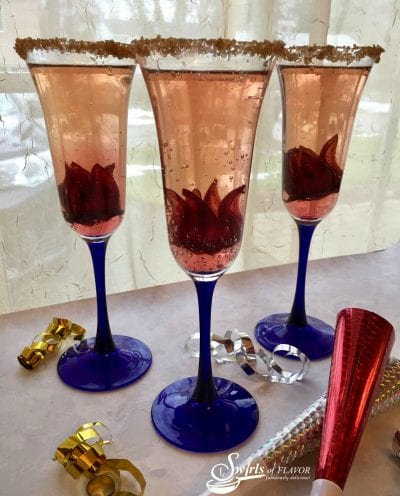 Healthy Champagne Cocktails – Food Faith Fitness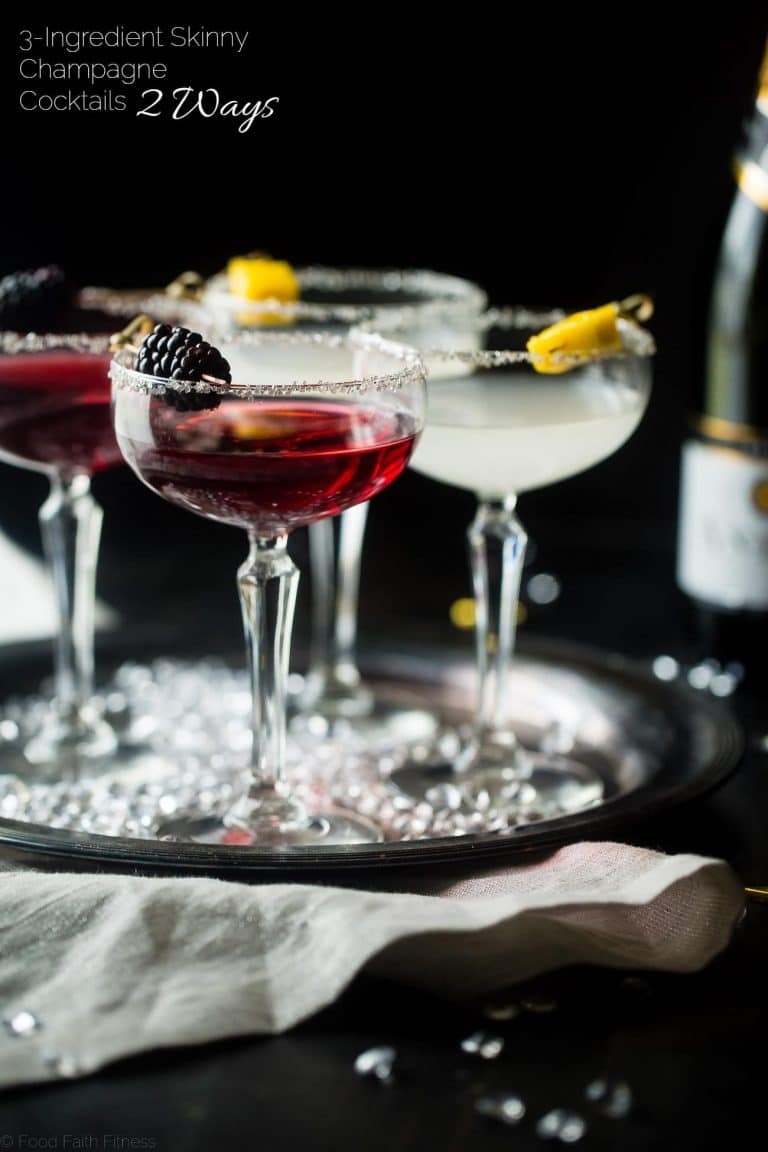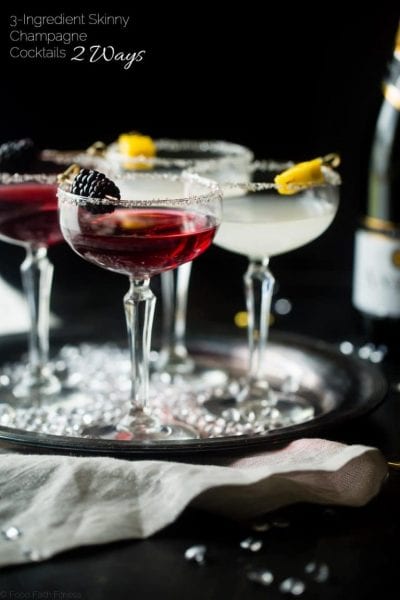 Caramel Apple Sangria – Wine and Glue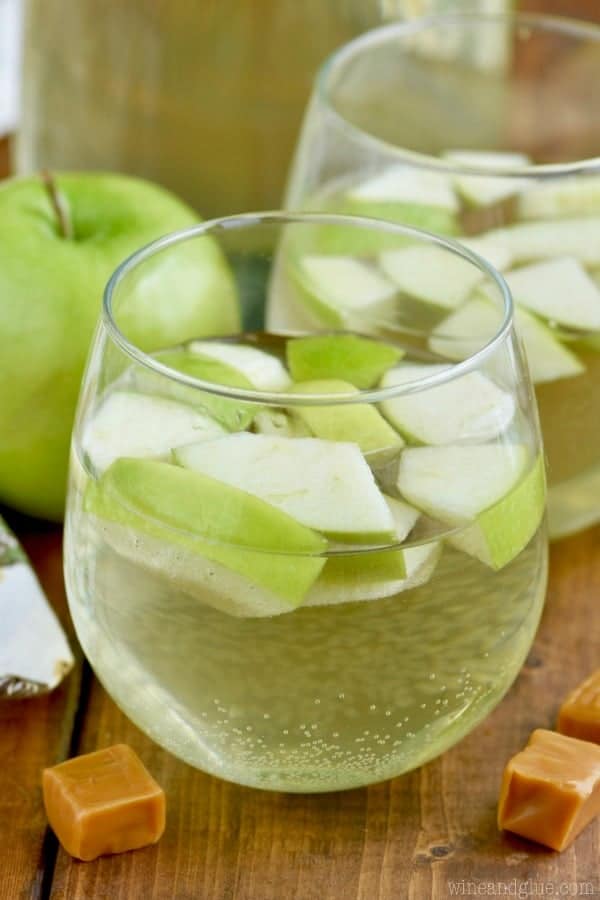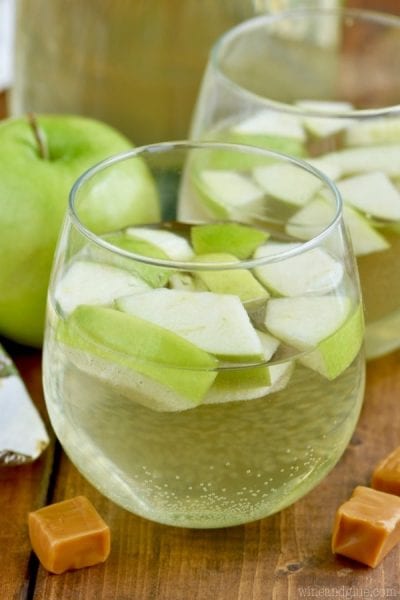 Pink Grapefruit Margaritas with Sriracha Salt – Fearless Dining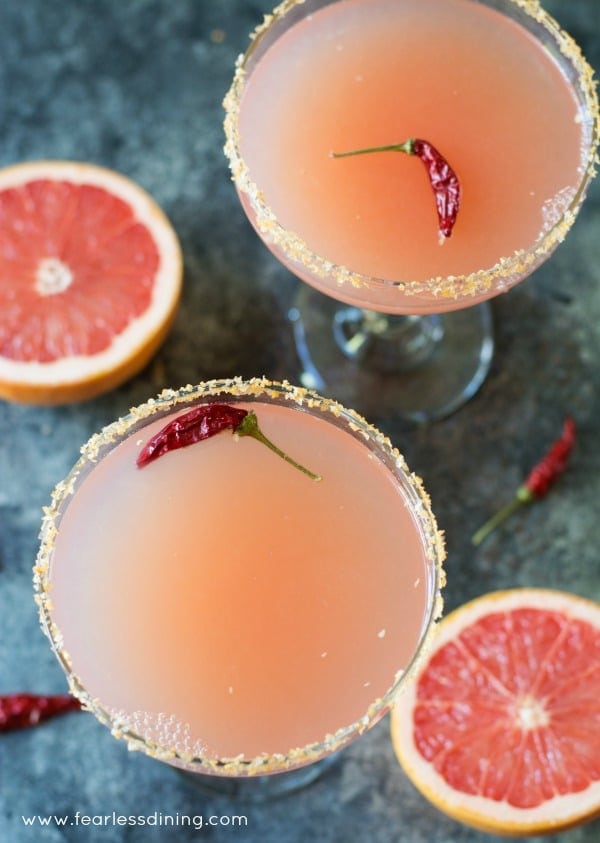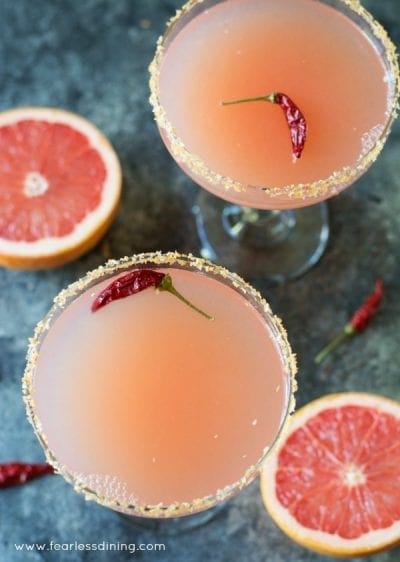 Pomegranate Champagne Cocktails – That Skinny Girl Can Bake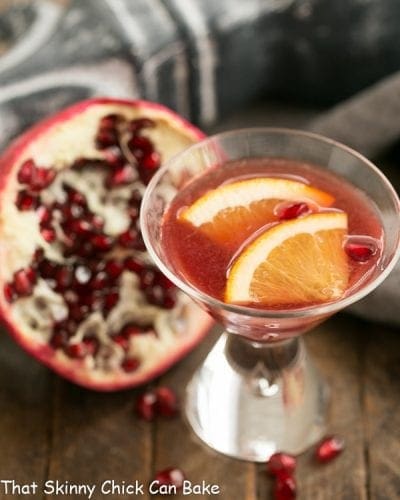 Apple Brown Derby Cocktails – Karen's Kitchen Stories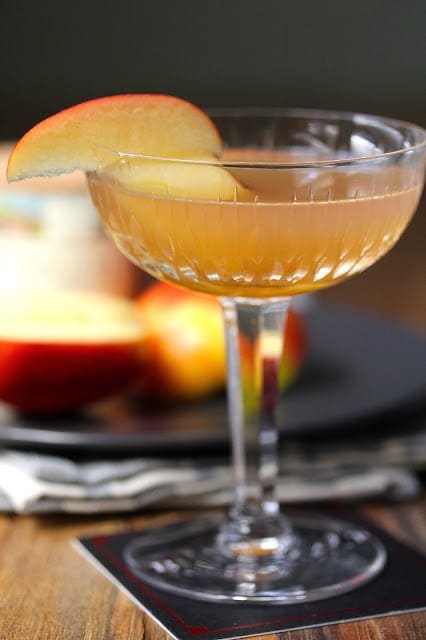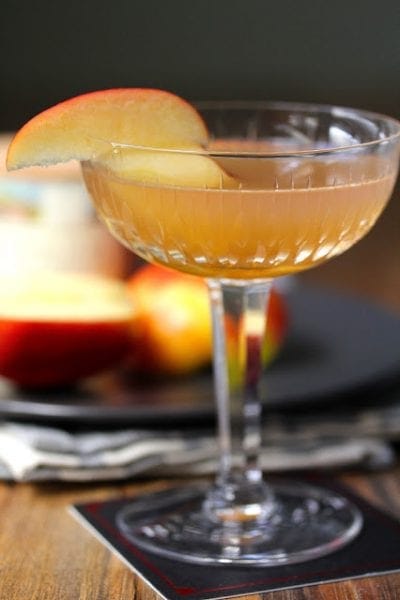 Pomegranate Whisky Cocktail – Tasting Page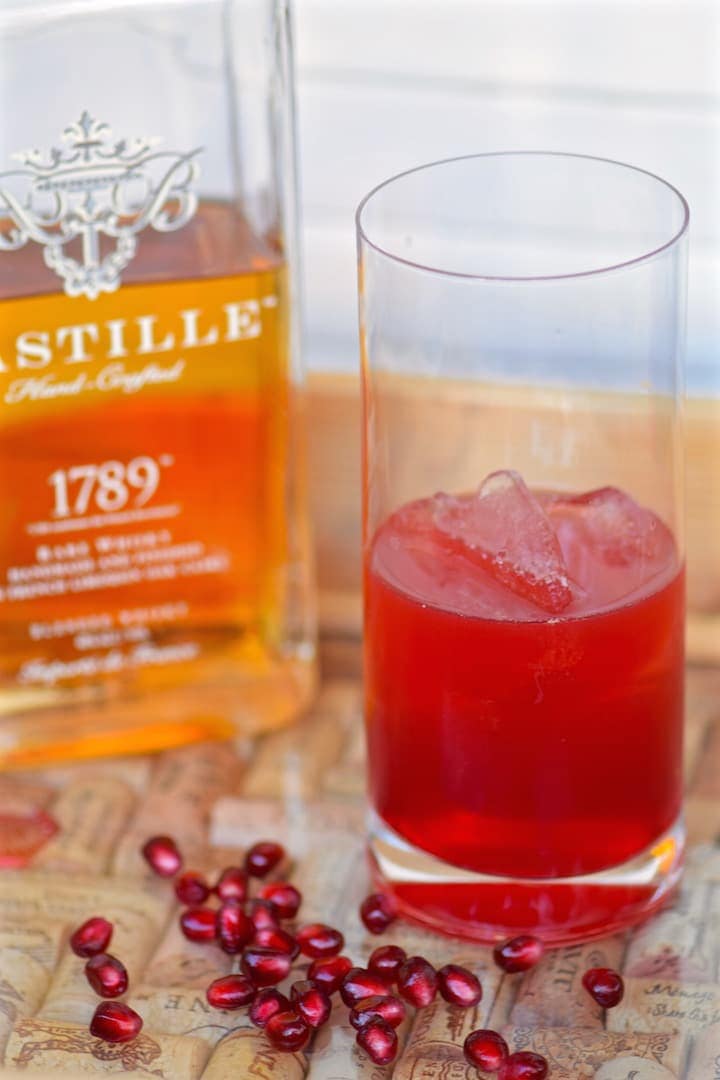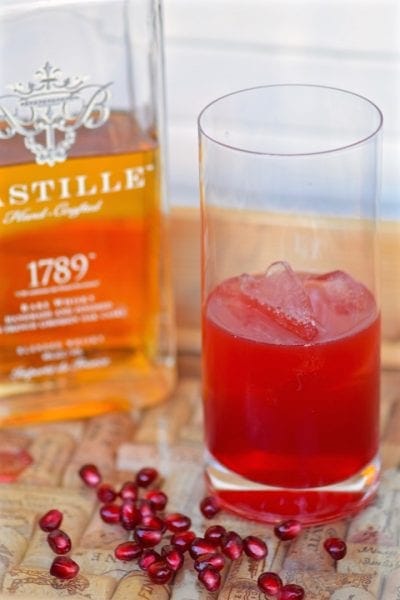 Peppermint White Russian Cocktails – Home Cooking Memories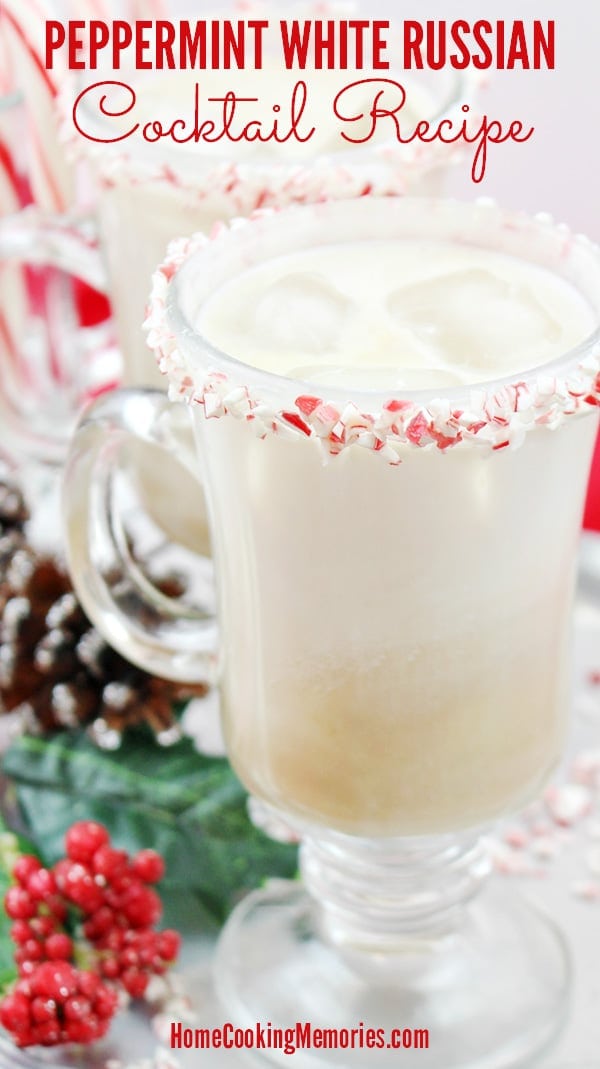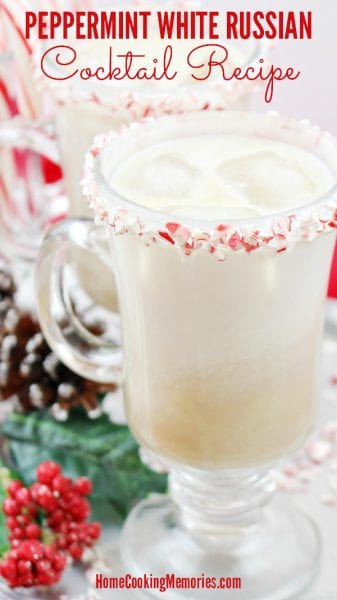 Cranberry Pimm's Cup – My  Suburban Kitchen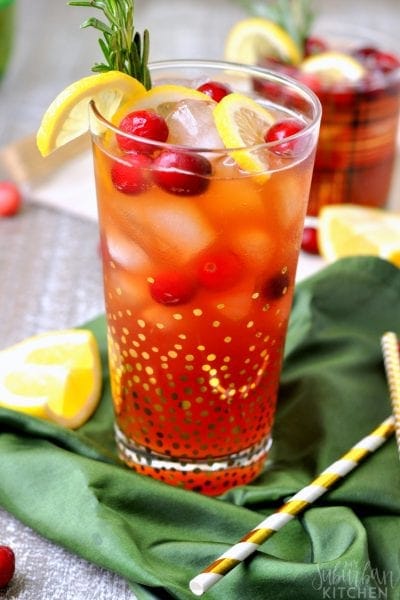 Frosty Coconut Mint Green Tea Cocktail – Strength & Sunshine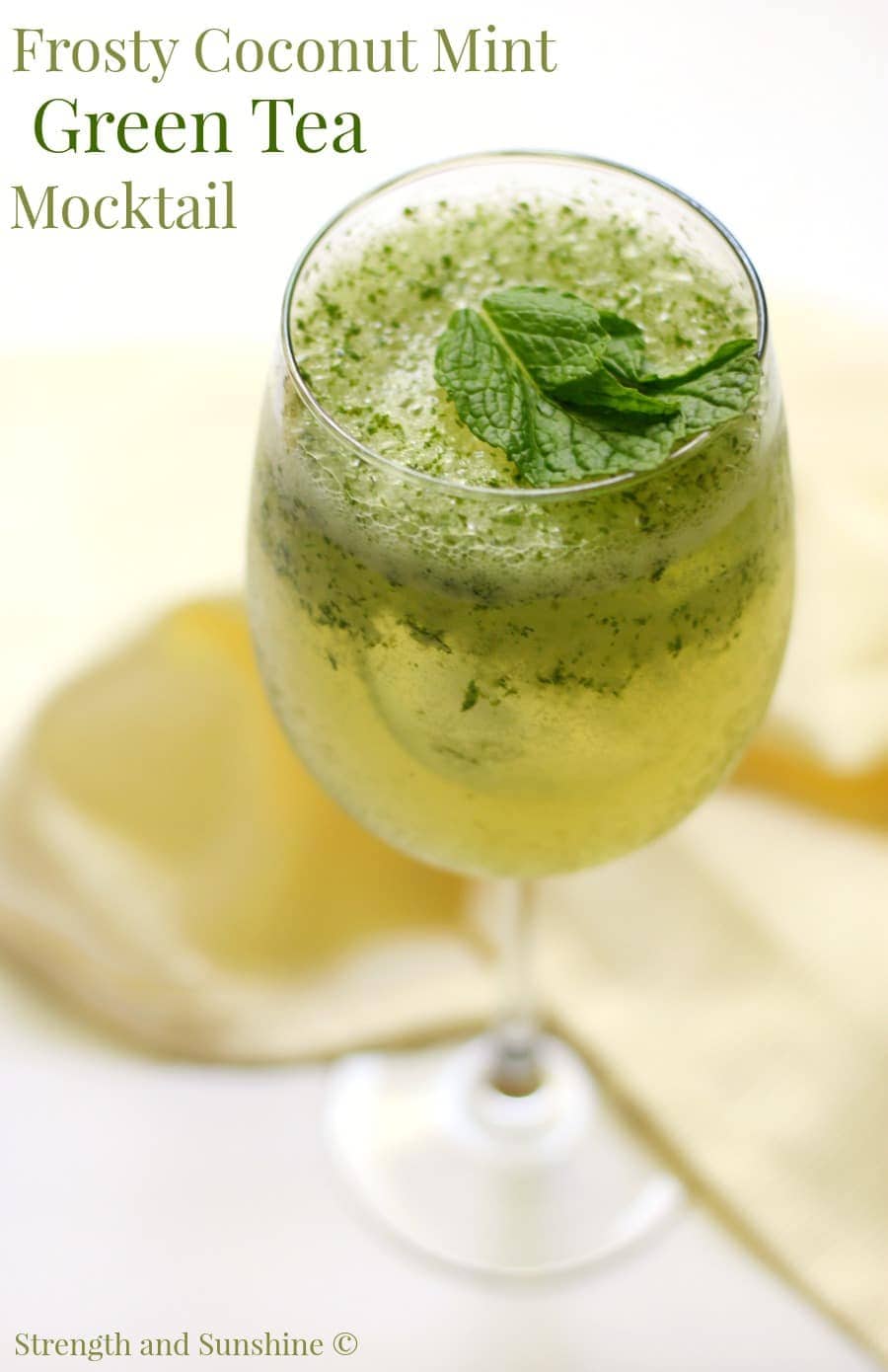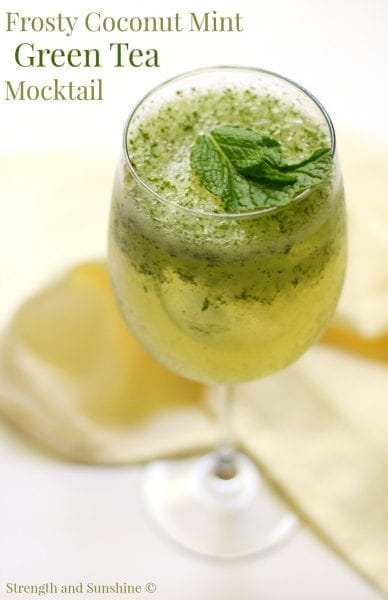 Tropical Painkiller – Cooking with Curls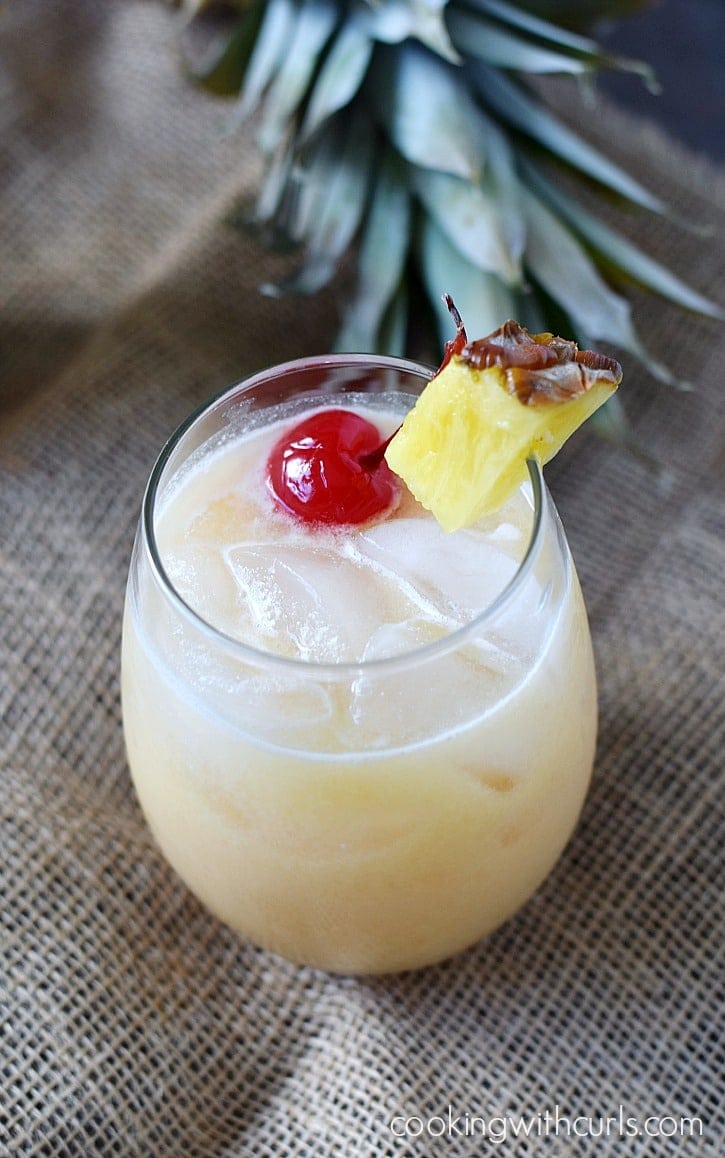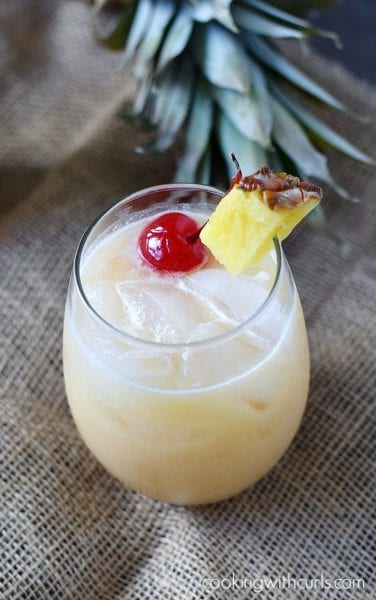 Champagne Margaritas – The Kitchen is my Playground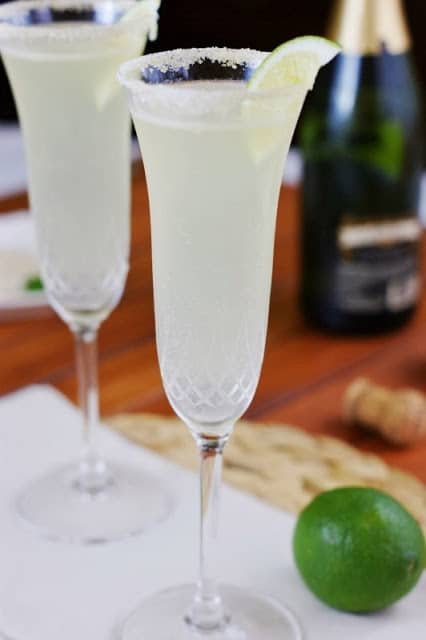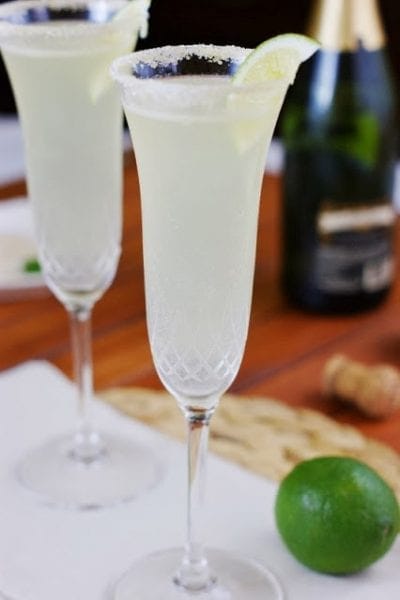 Warm Apple Pie Cocktails – Miss in the Kitchen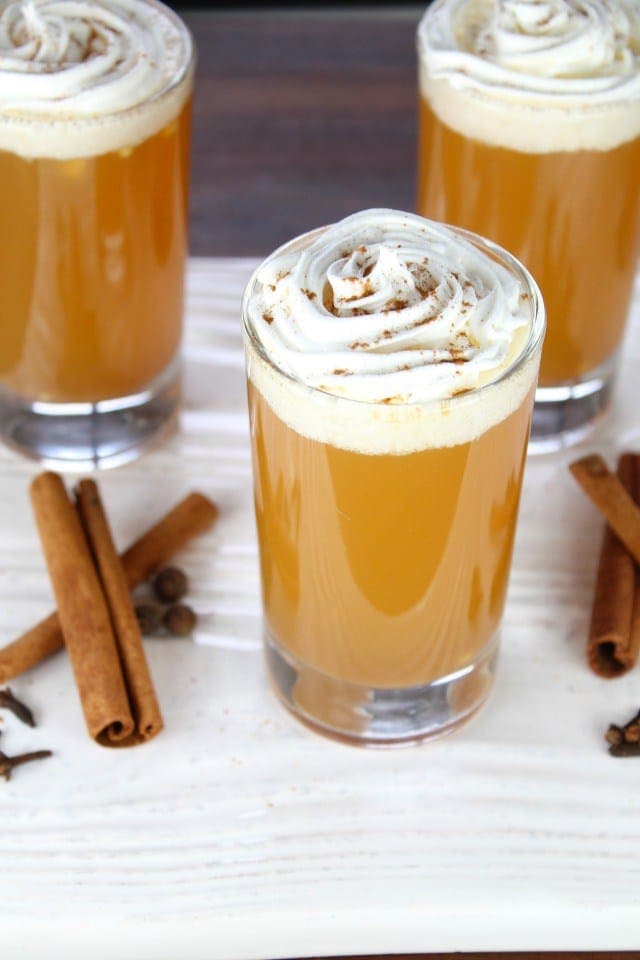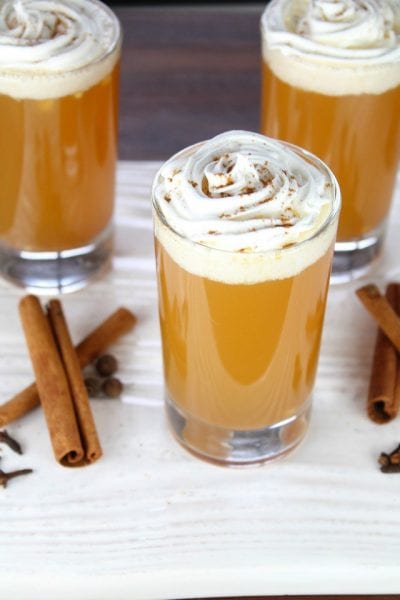 Frozen Bananas Foster Cocktails – Penny Pincher Jenny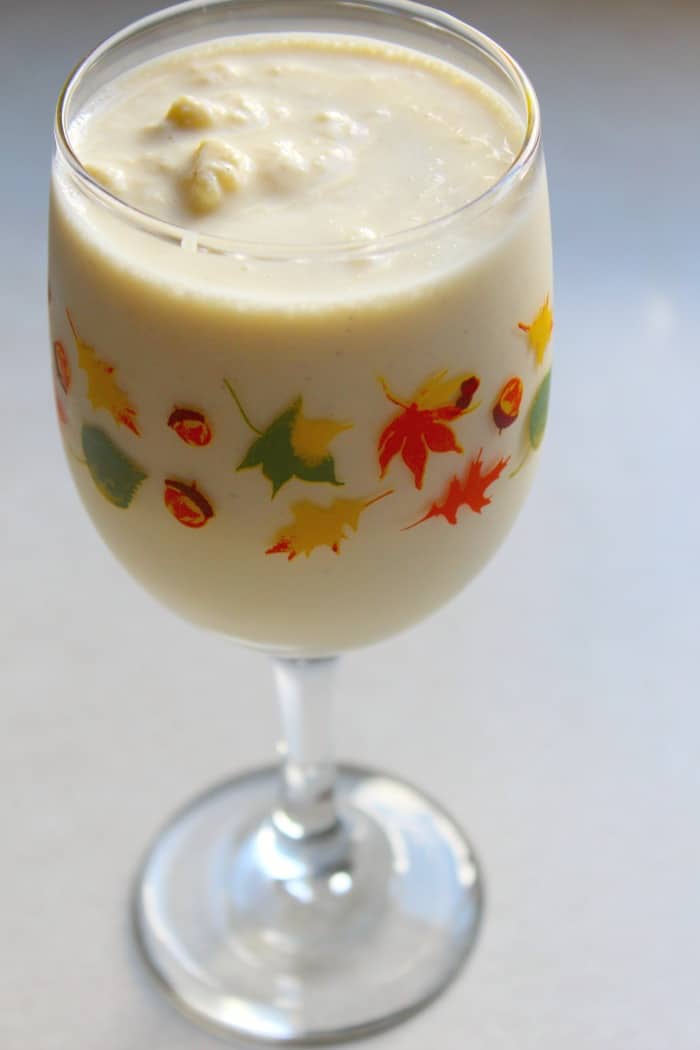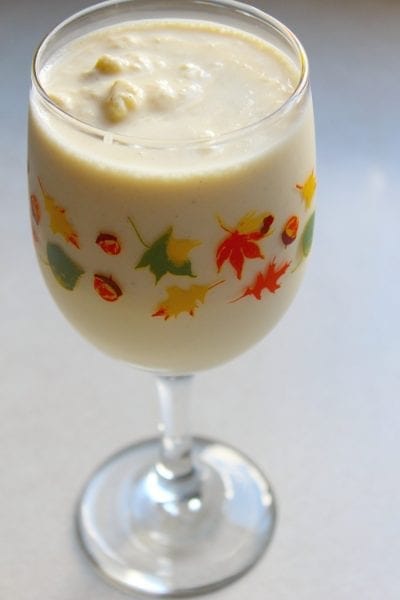 Cranberry Margarita – Baked By Rachel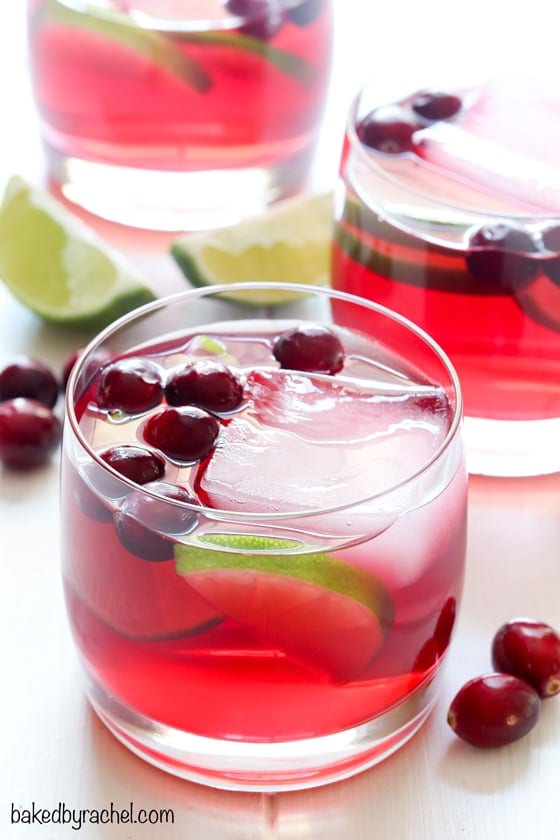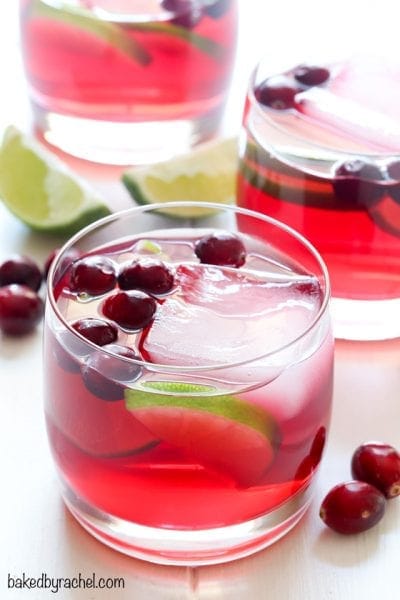 Nutella Raspberry Martini – Dessert for Two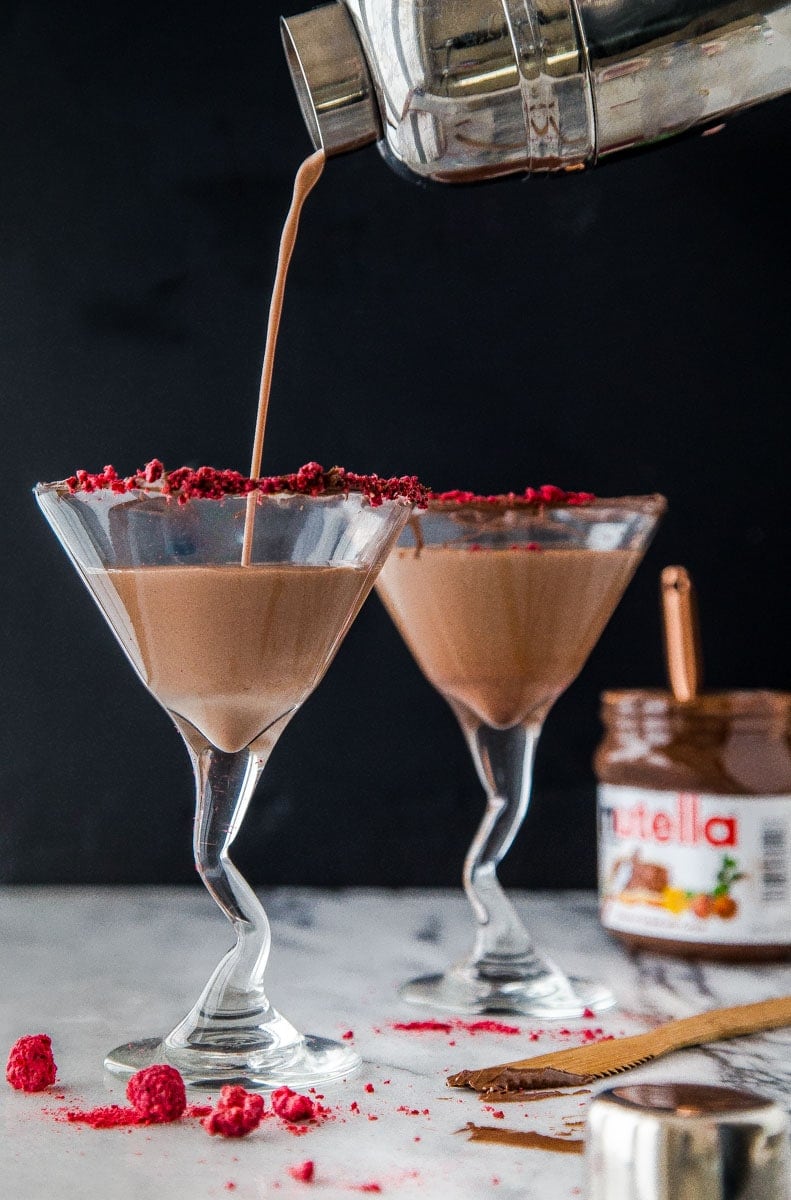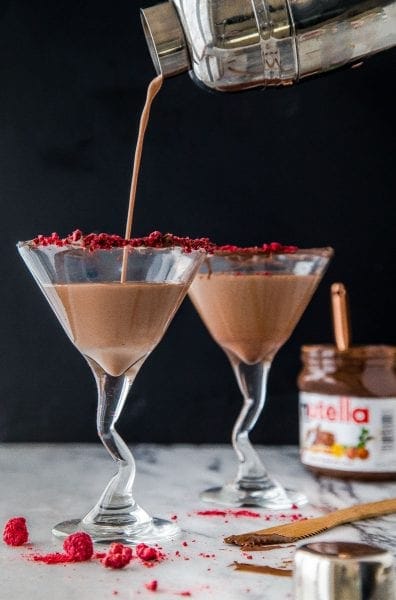 Classic Manhattan Cocktails – Nutmeg Nanny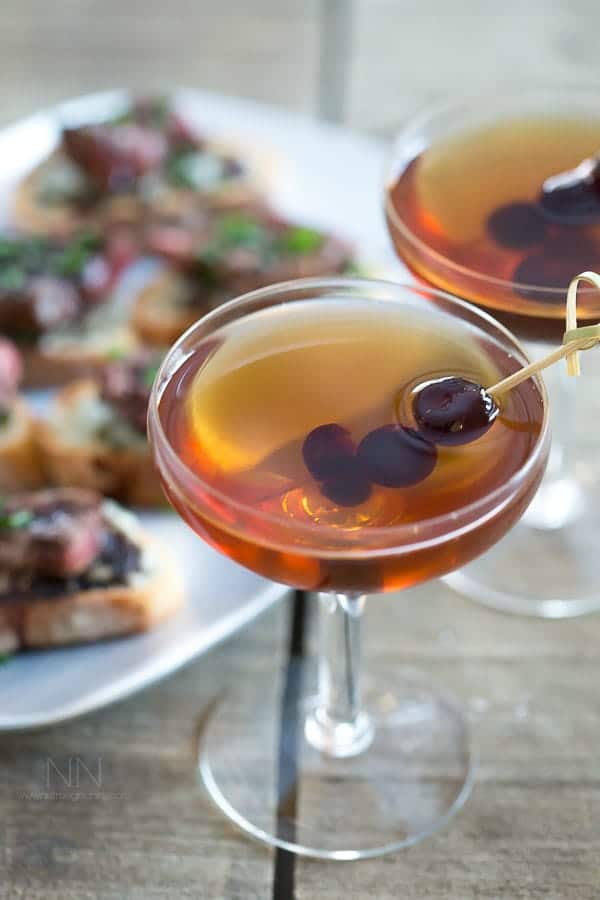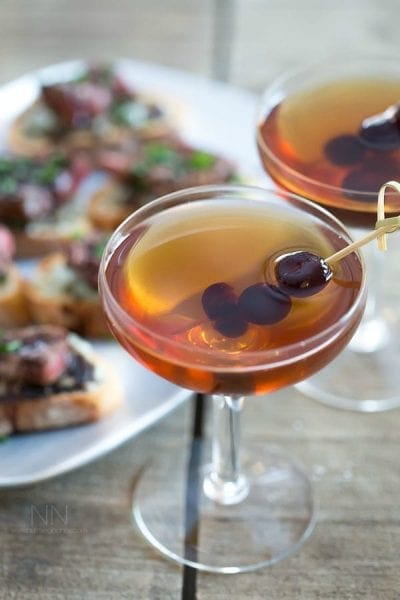 Winter Cocktail – April Golightly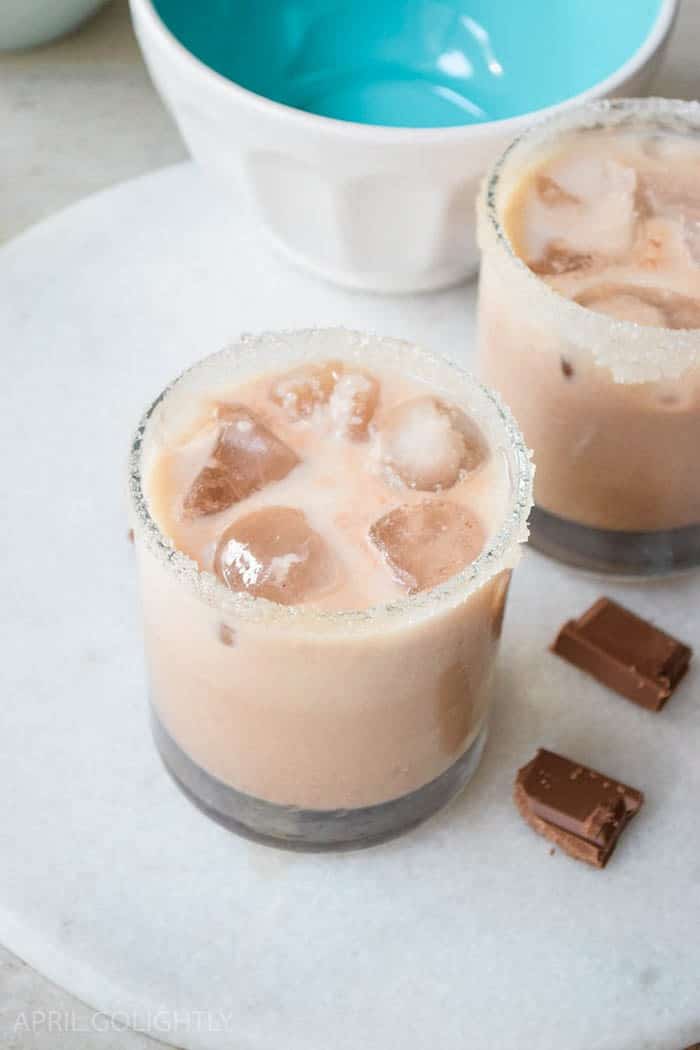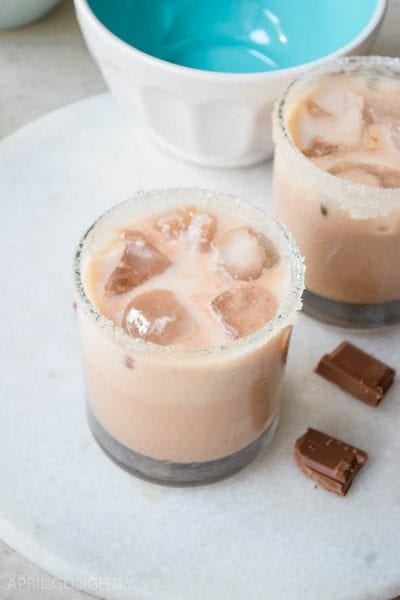 Simple Pineapple Moscow Mule – What the Fork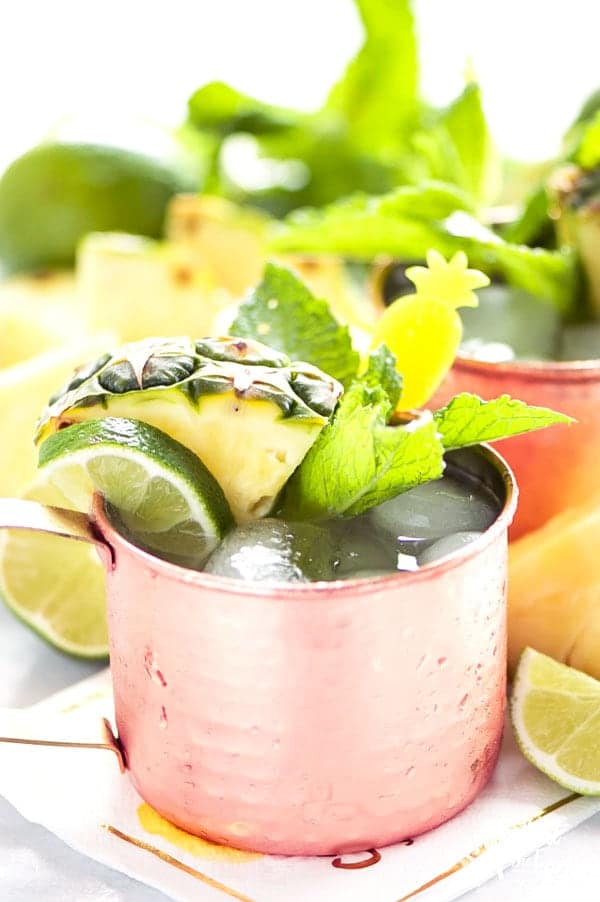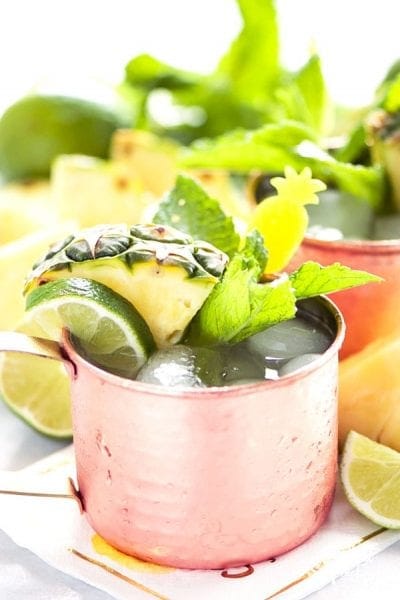 Boozy Frozen Blueberry Lemonade – Moore or Less Cooking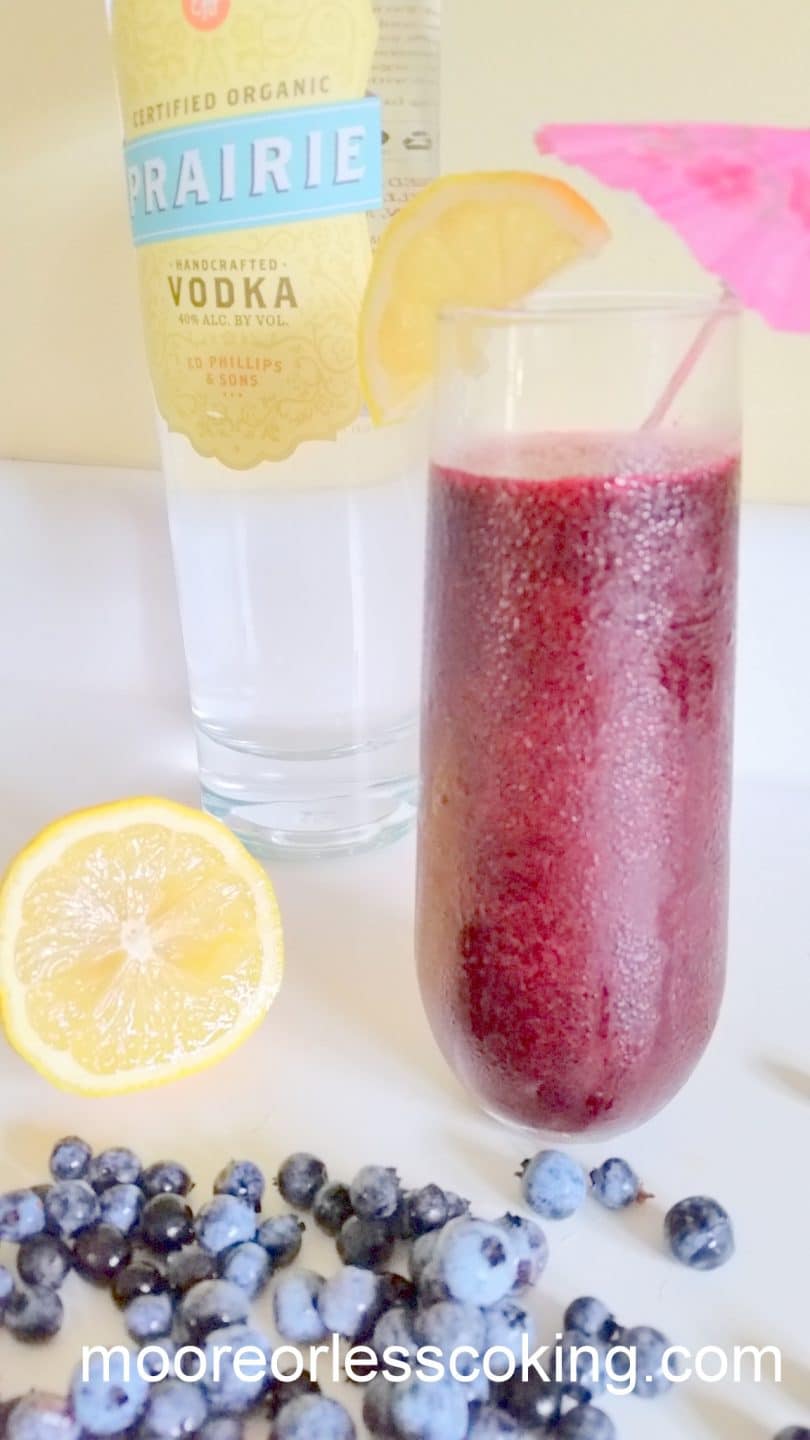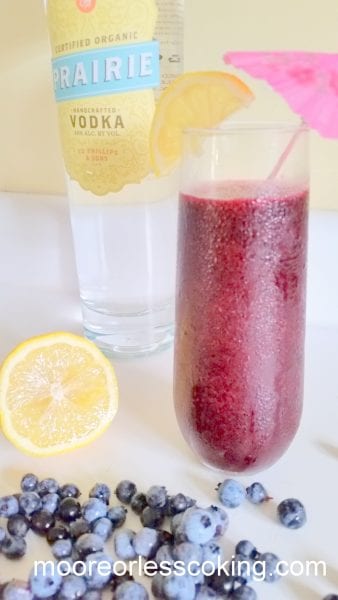 Tart Cherry Red Wine Spritzers – Running to the Kitchen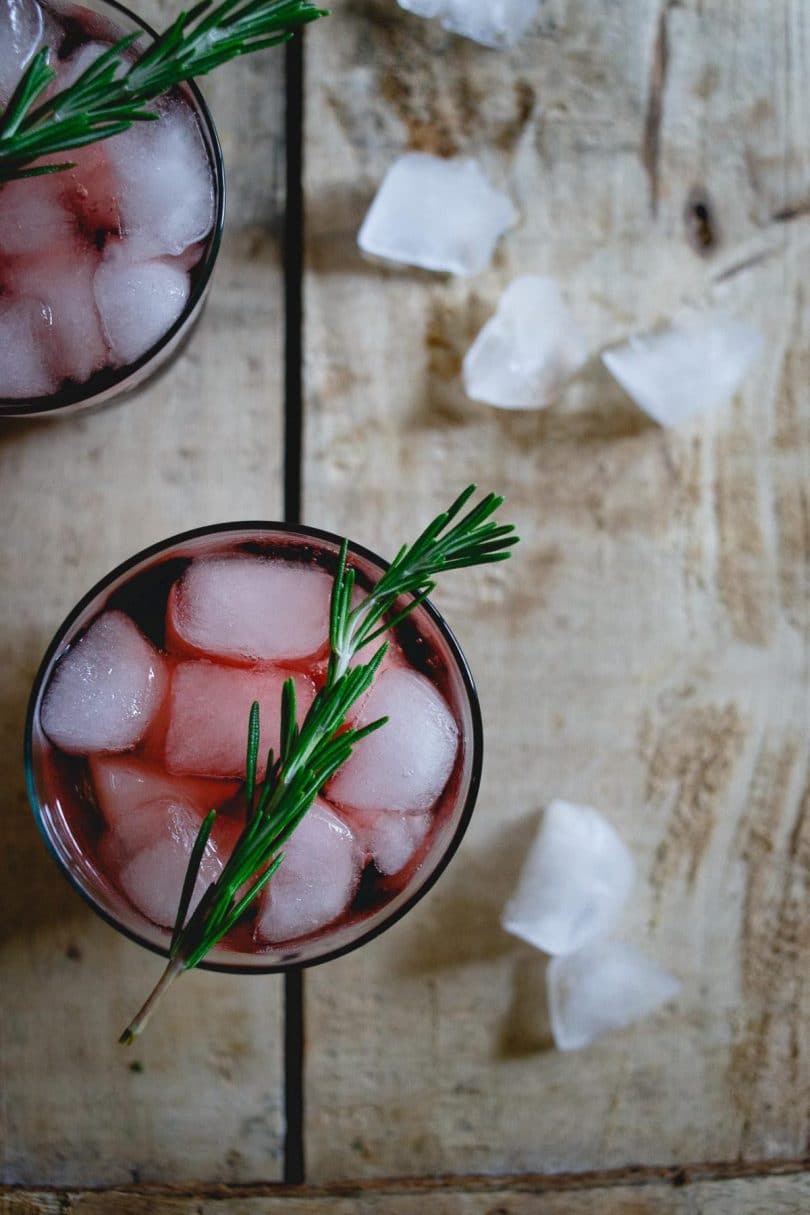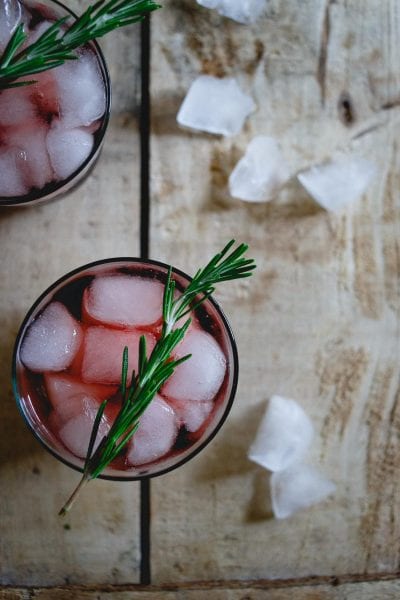 Slow Cooker Mulled Wine – Growing Up Gabel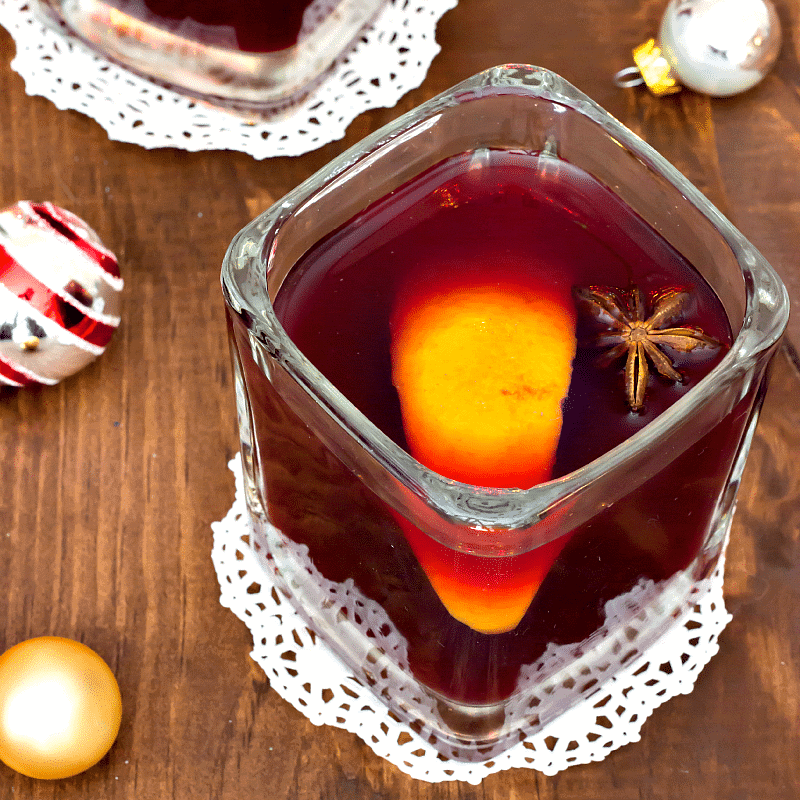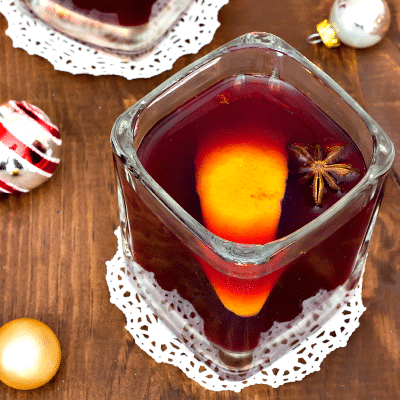 Riesling Peach and Cherry Slushies – Living Sweet Moments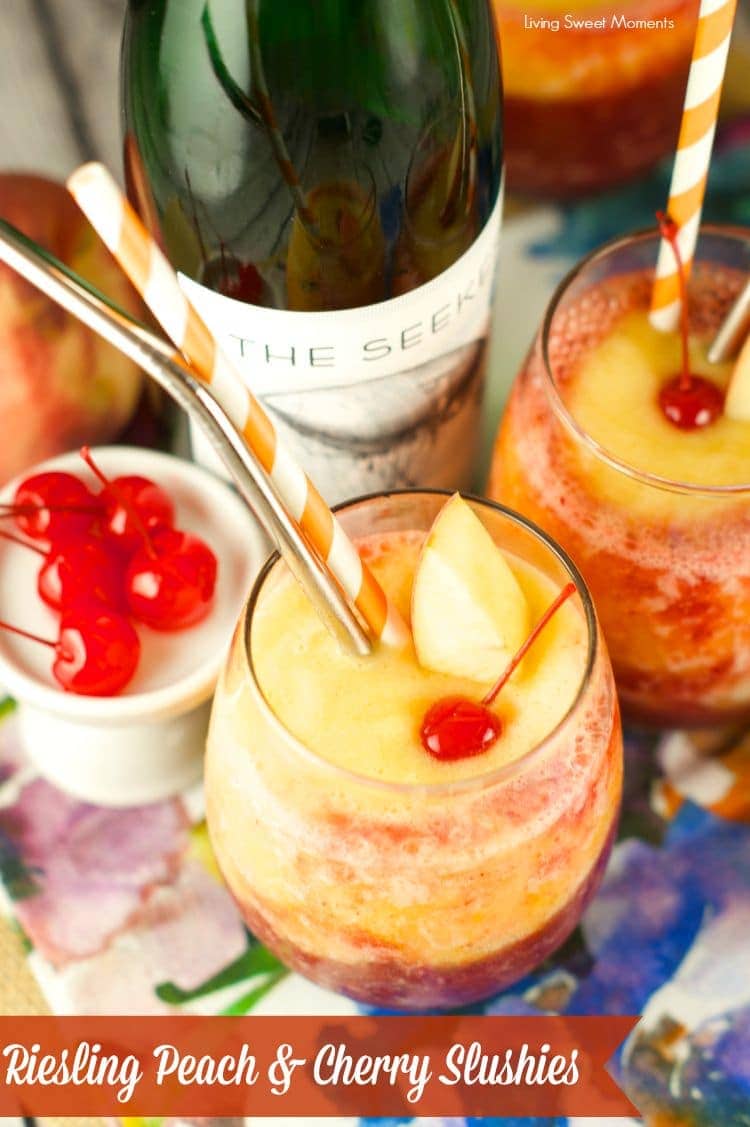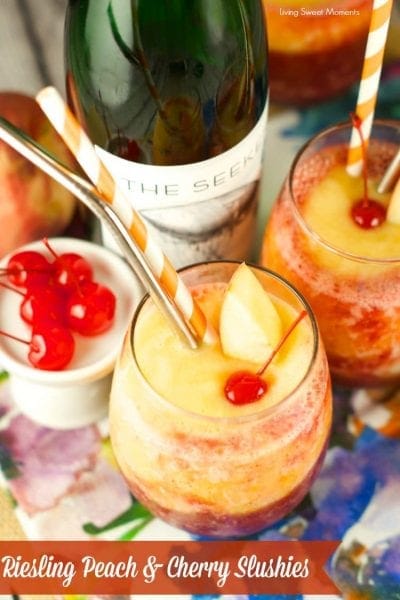 Tom Collins – The Lemon Bowl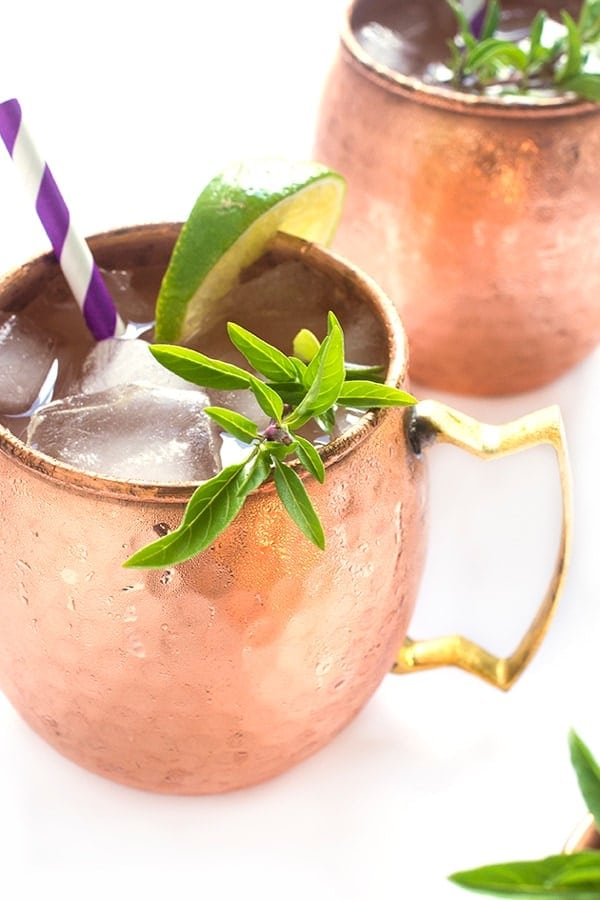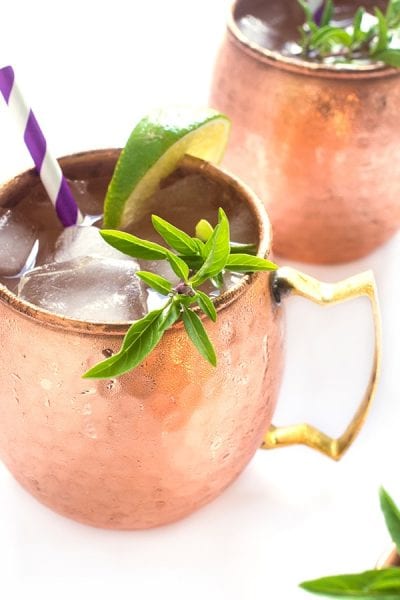 Vegan Skinny Piña Colada Cocktail – Namely Marly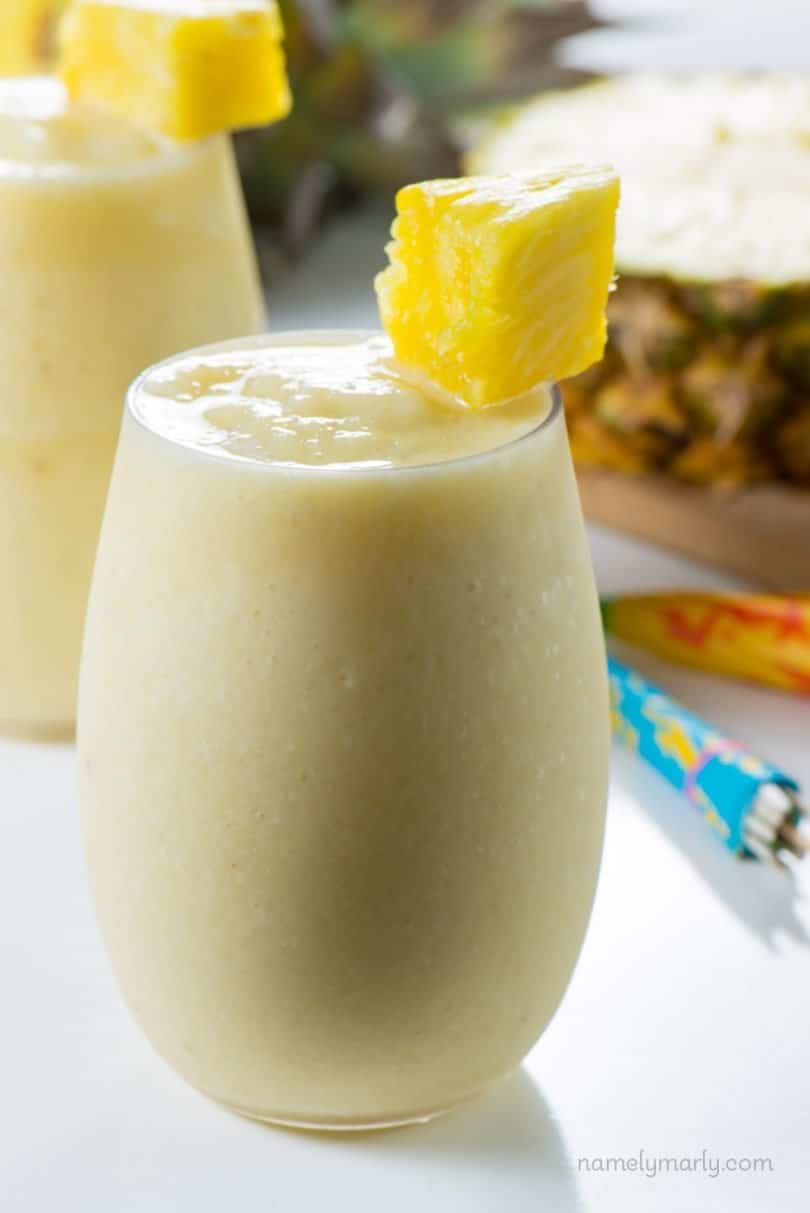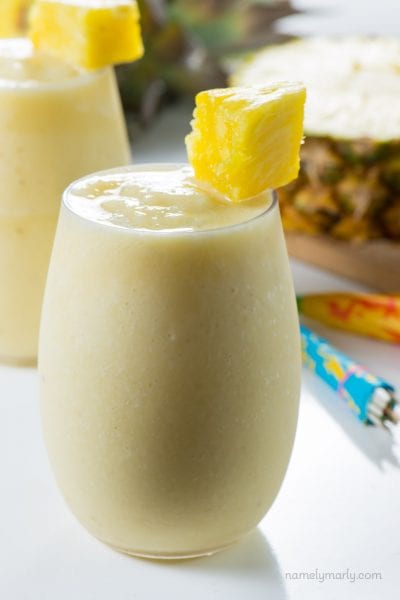 Sex on a Snowbank Cocktail – Nellie Bellie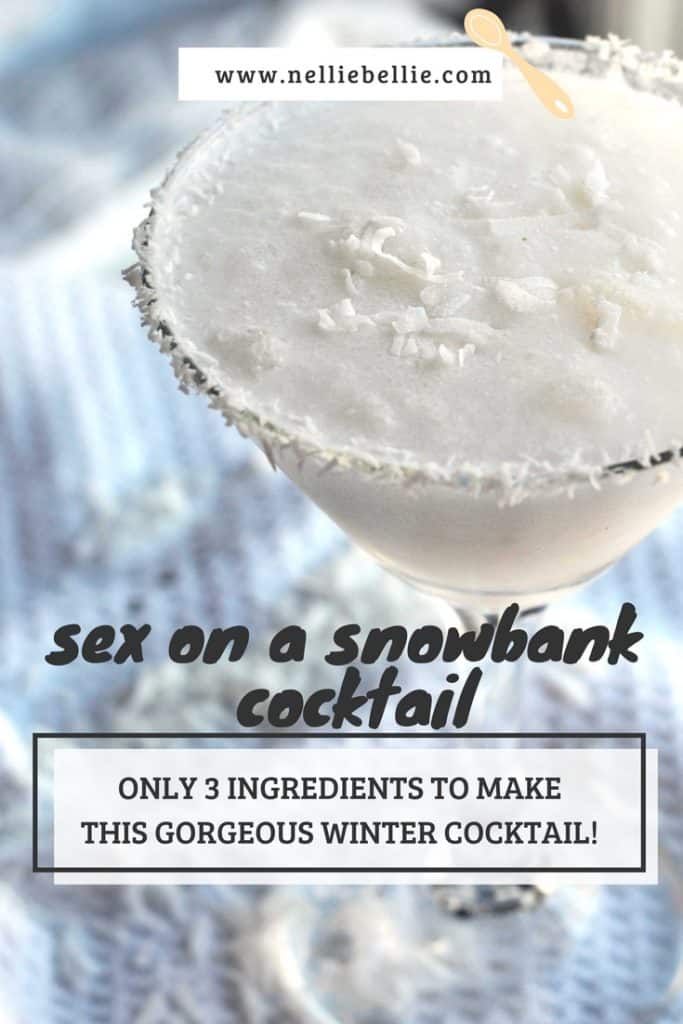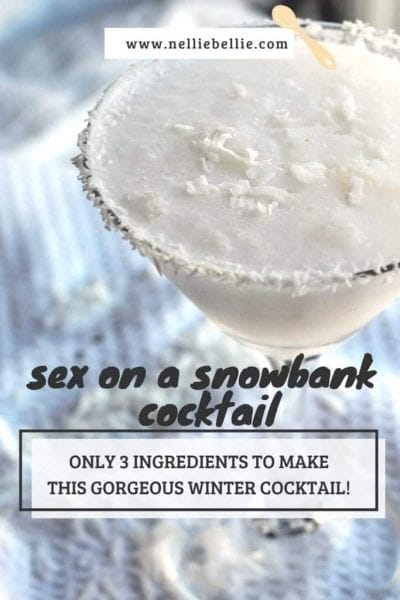 Ginger Pomegranate Mojito – Sweet & Savory Meals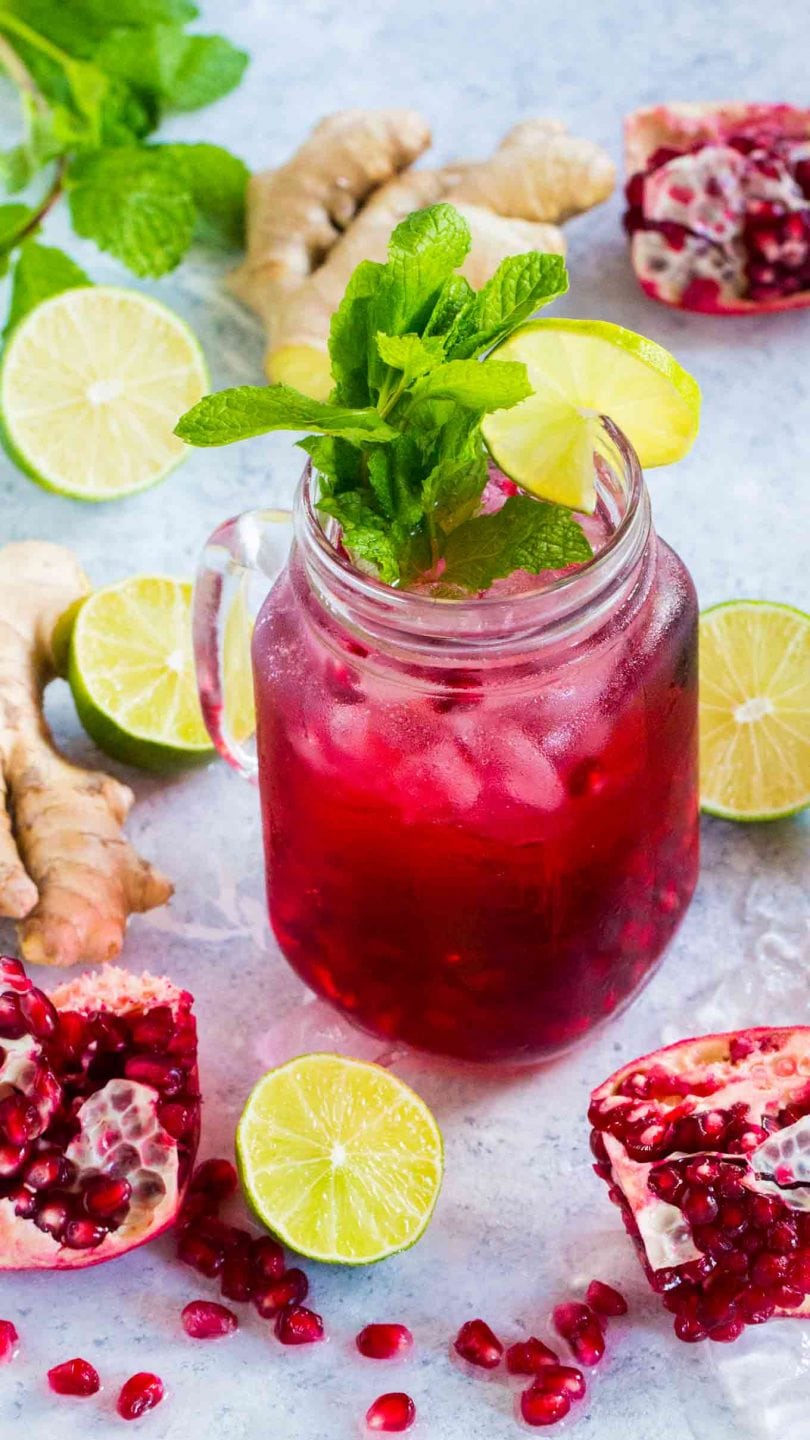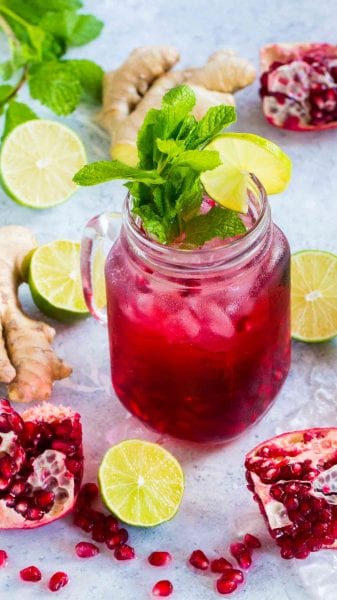 Chocolate Mint Martini – Noshing with the Nolands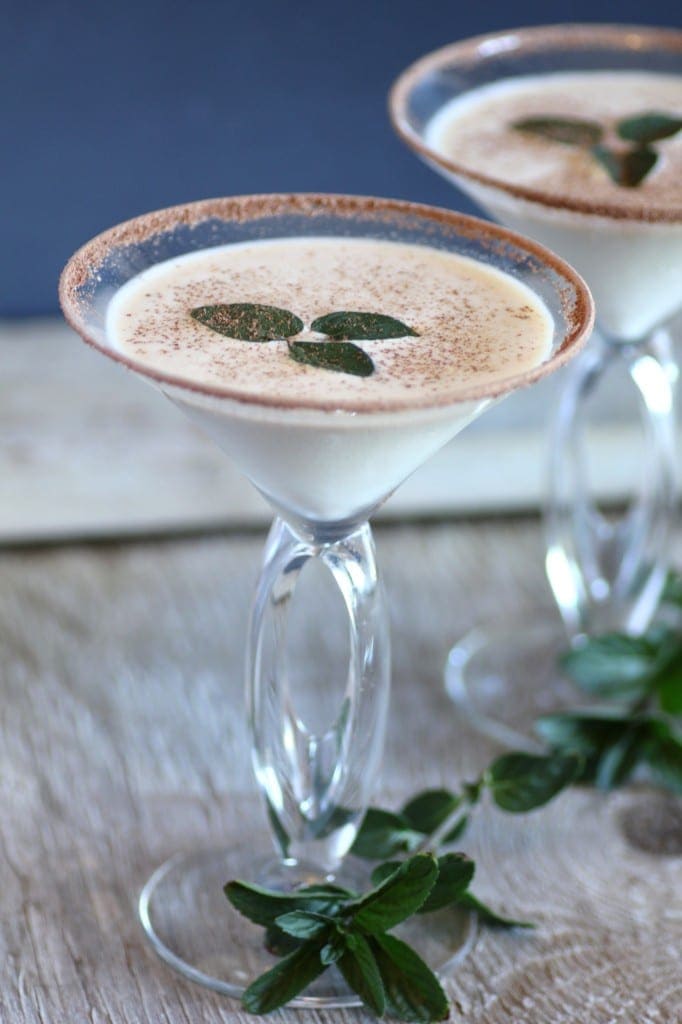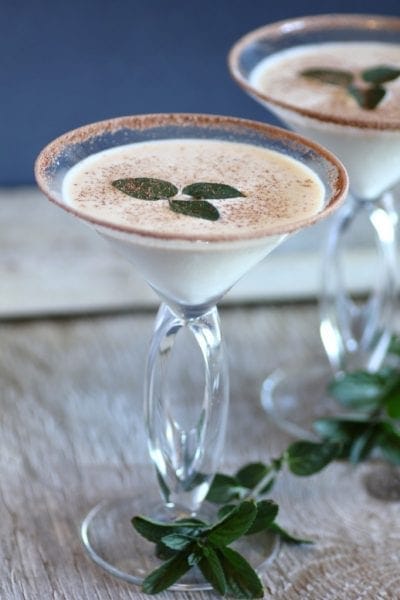 Easy Bourbon Slush – Amanda's Cookin'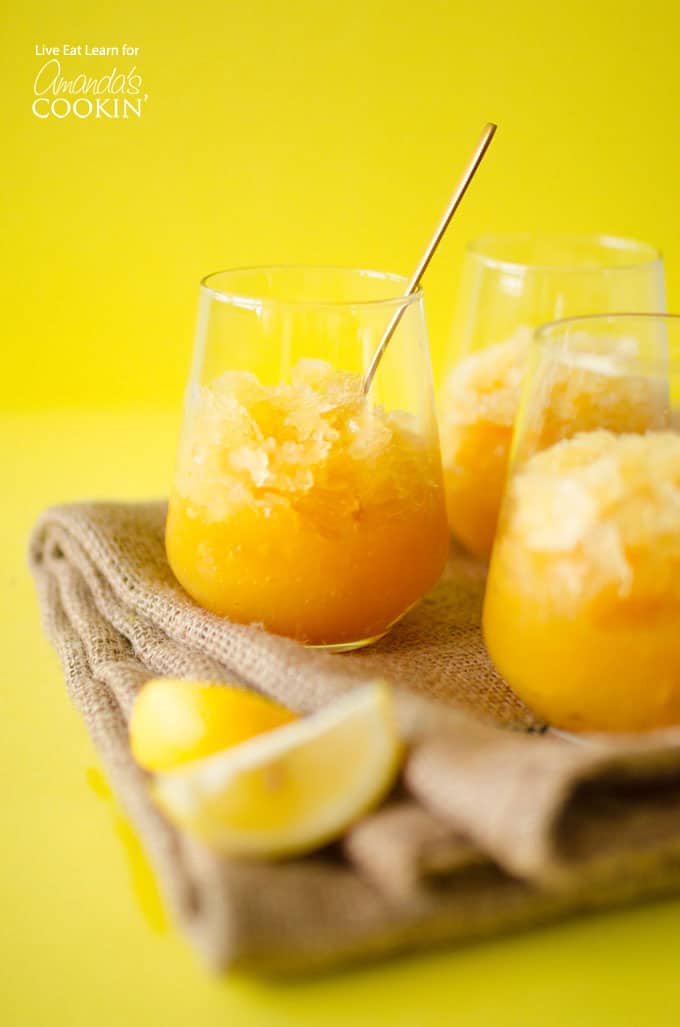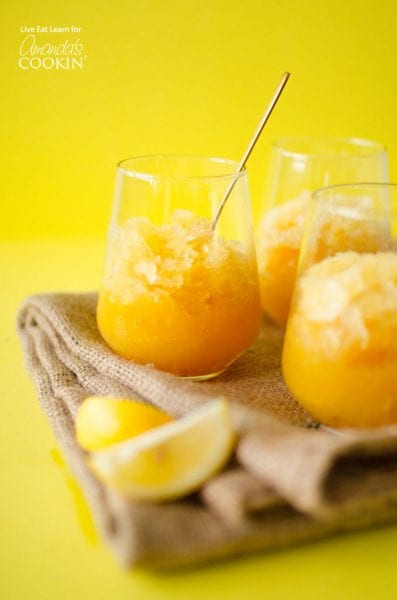 Sparkling Winter Sangria – My Suburban Kitchen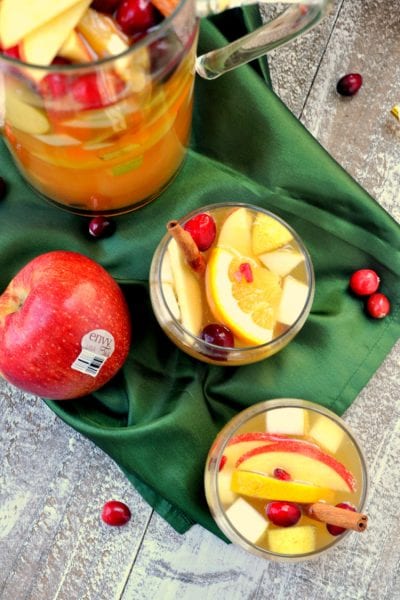 Cranberry Daiquiri – Lemons For Lulu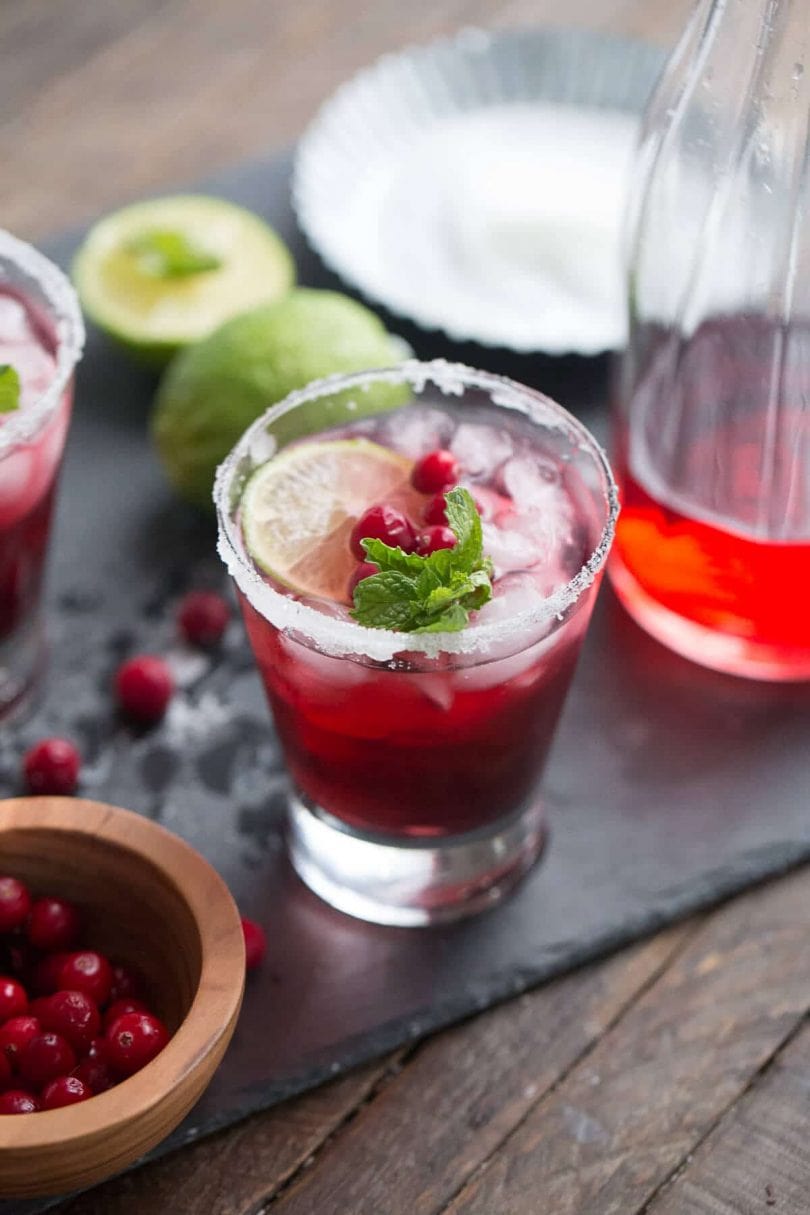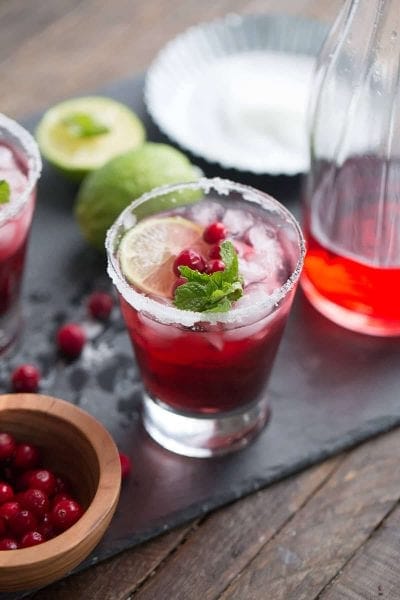 French 75 Champagne Cocktails – Iowa Girl Eats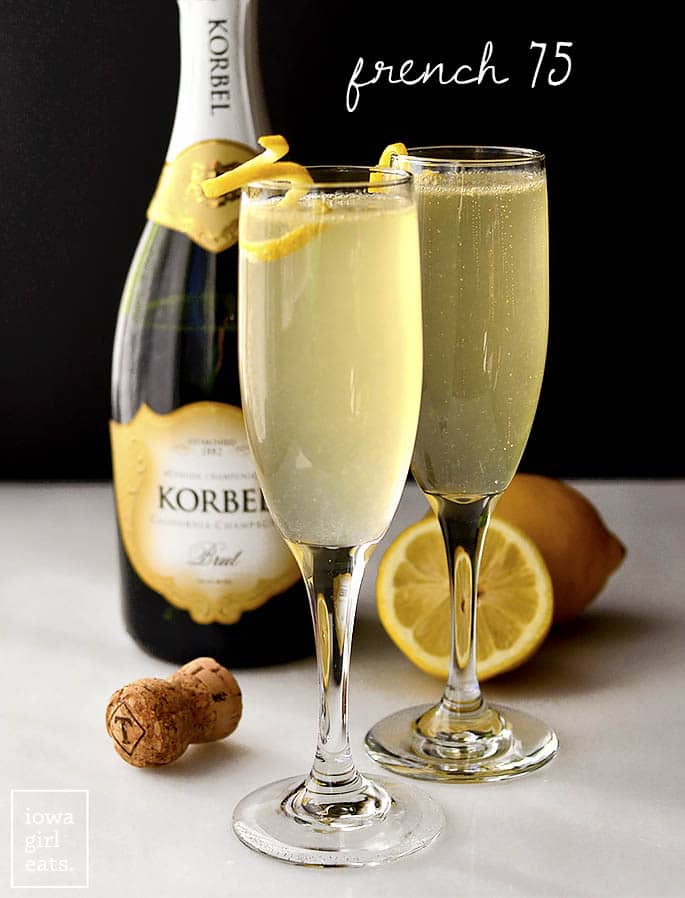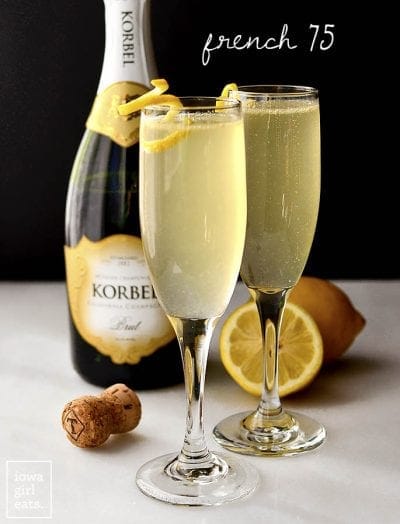 Bourbon Apple Cider Cocktail – NeighborFood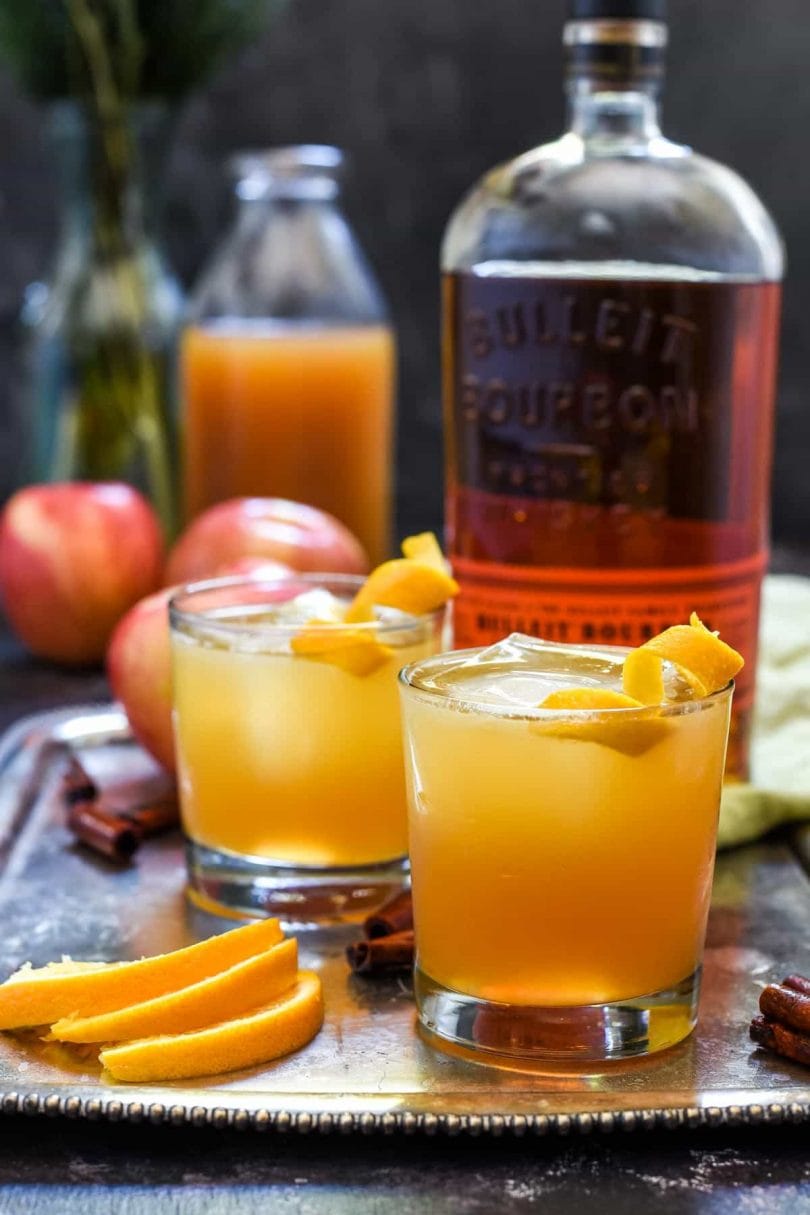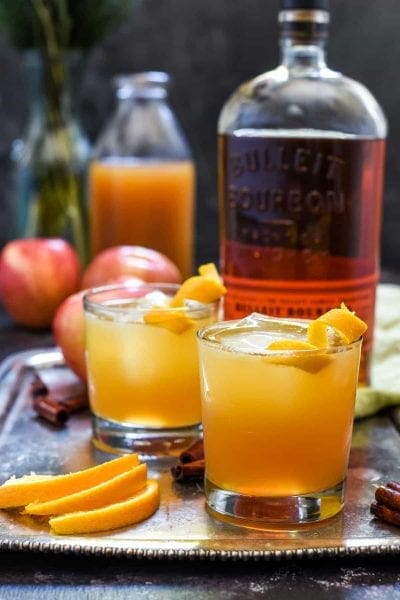 Orange Cranberry Cocktails with Champagne – Food Faith Fitness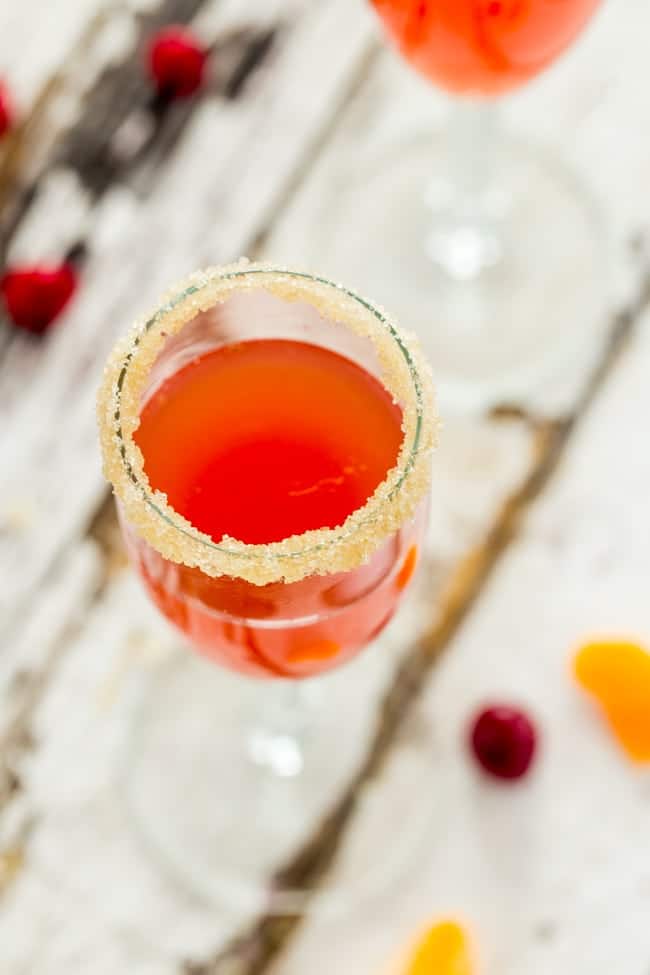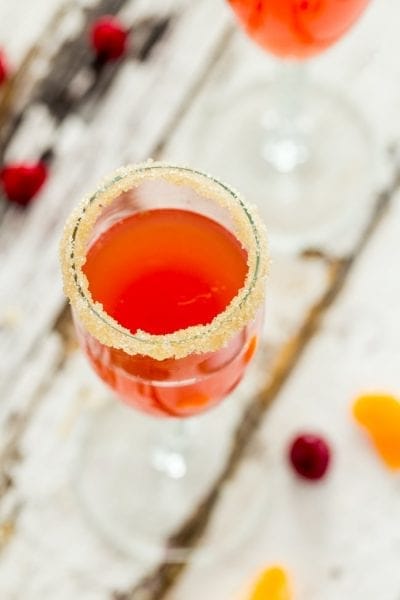 Rum & White Chocolate Hot Chocolate – Bitz N' Giggles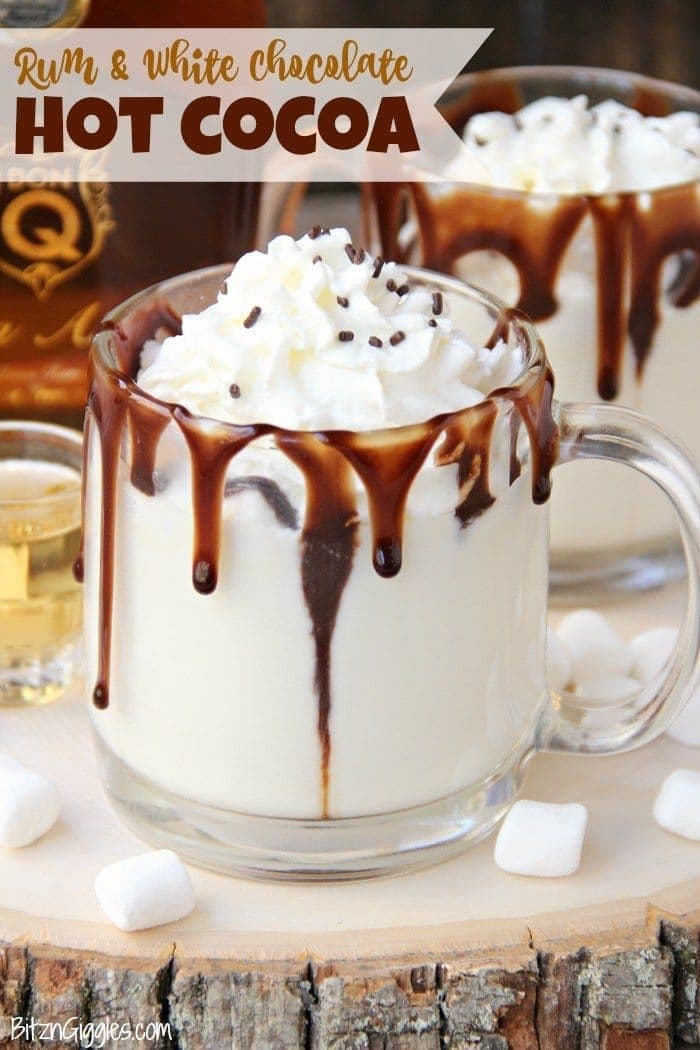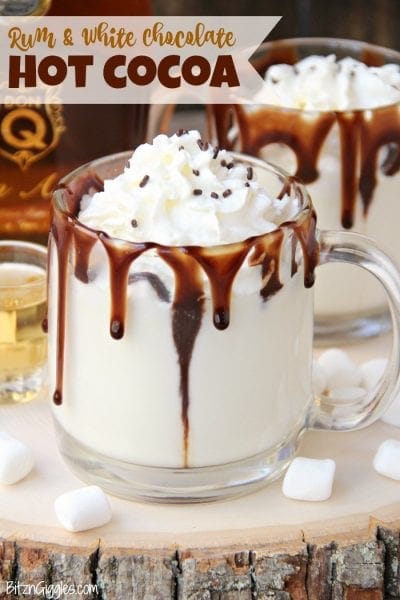 Orange Raspberry Sparkling Wine Cocktails – Living Sweet Moments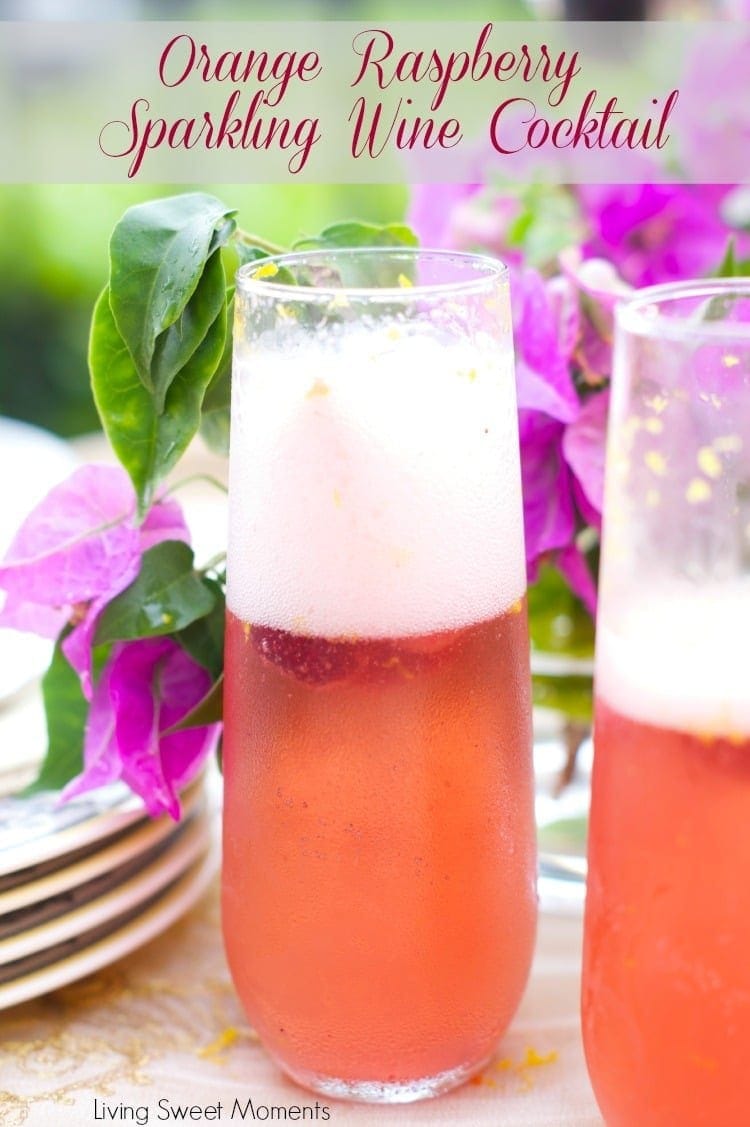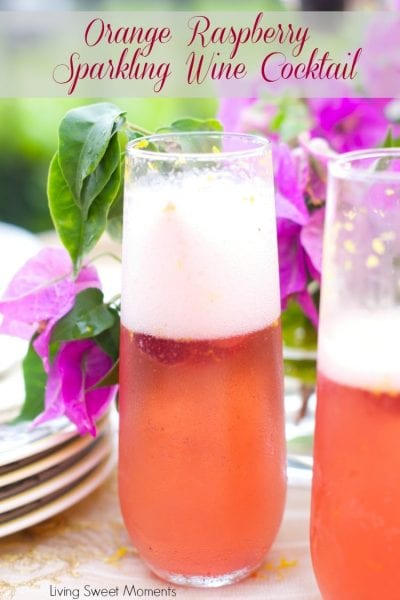 Moscow Mule – Hezzi-D's Books and Cooks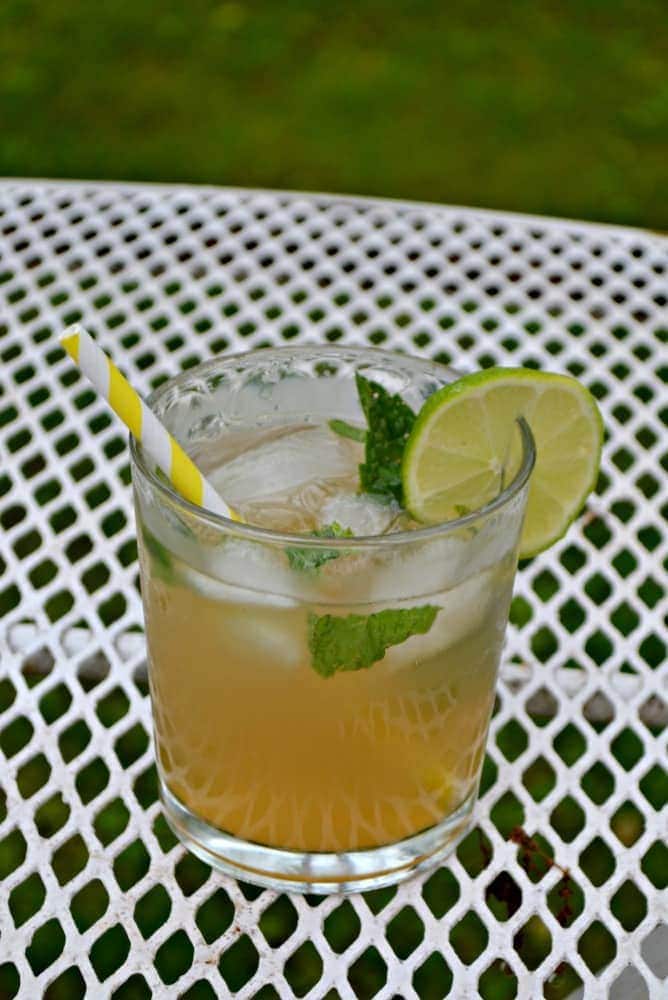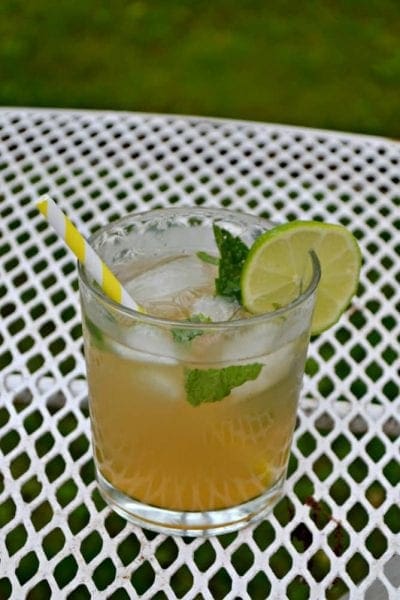 Sparkling Strawberry Pomegranate Cocktails – Miss in the Kitchen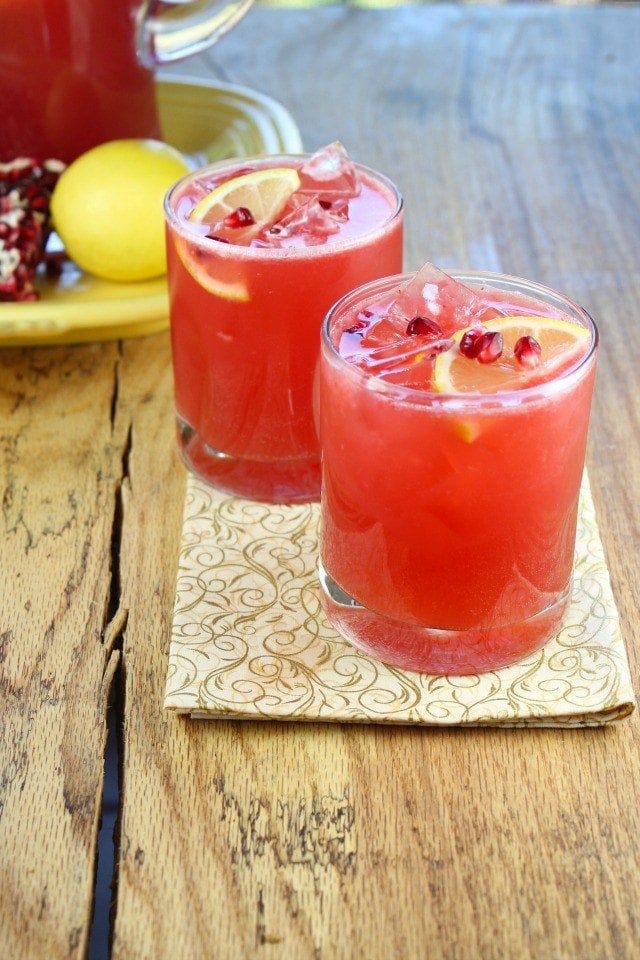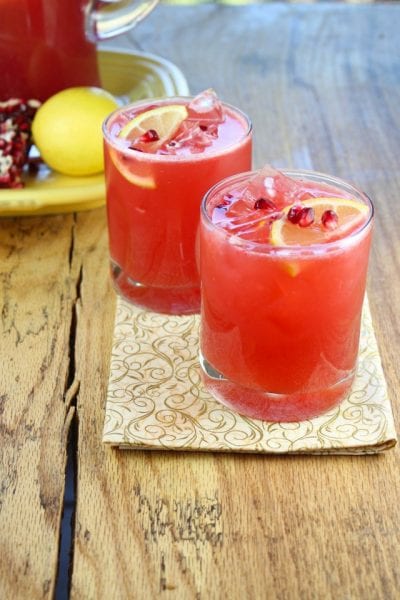 Easy Apple Sangria – Cravings of a Lunatic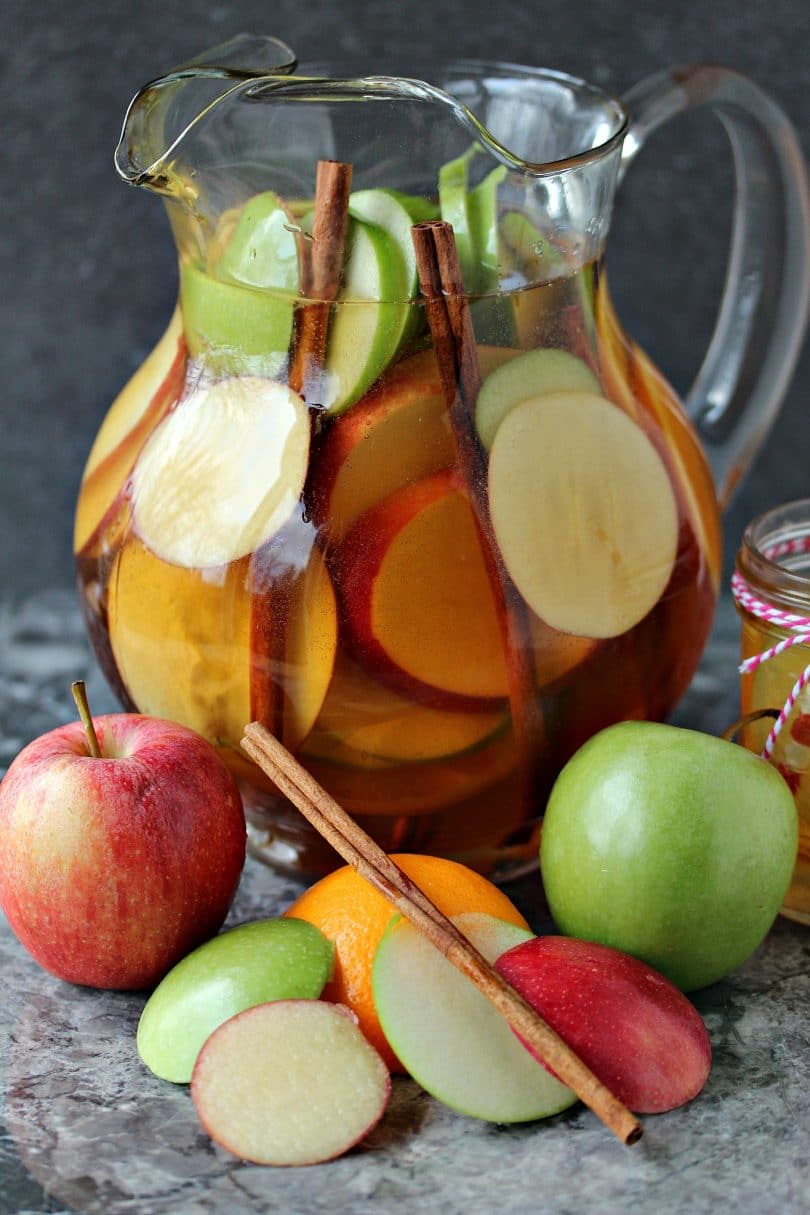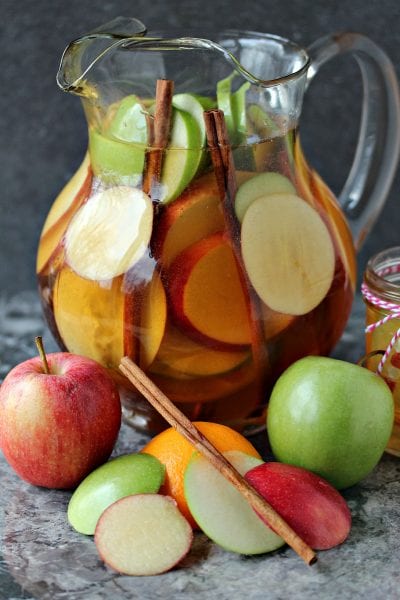 Champagne Grapefruit Mojito – Call Me PMC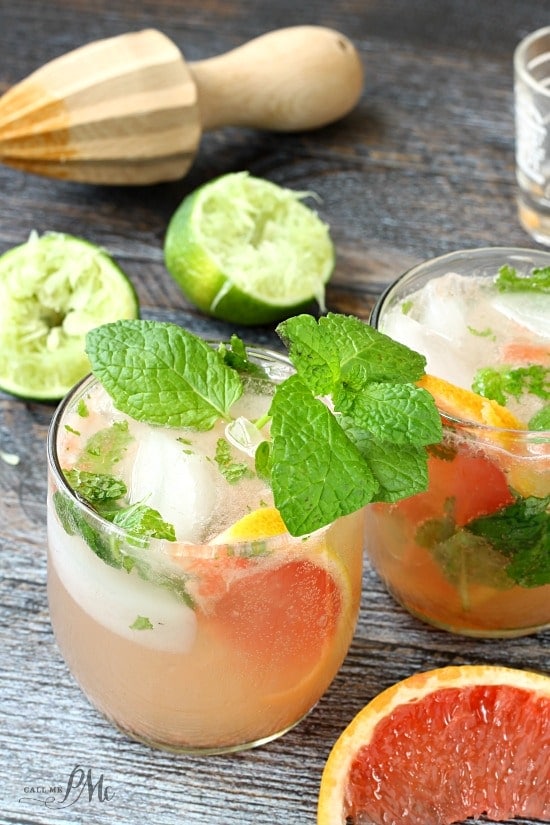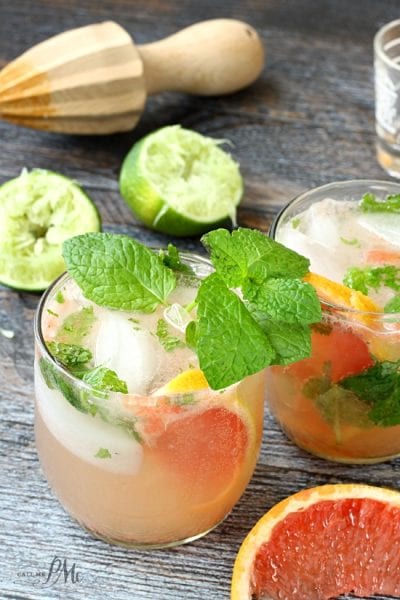 Mississippi Mudtini – Snappy Gourmet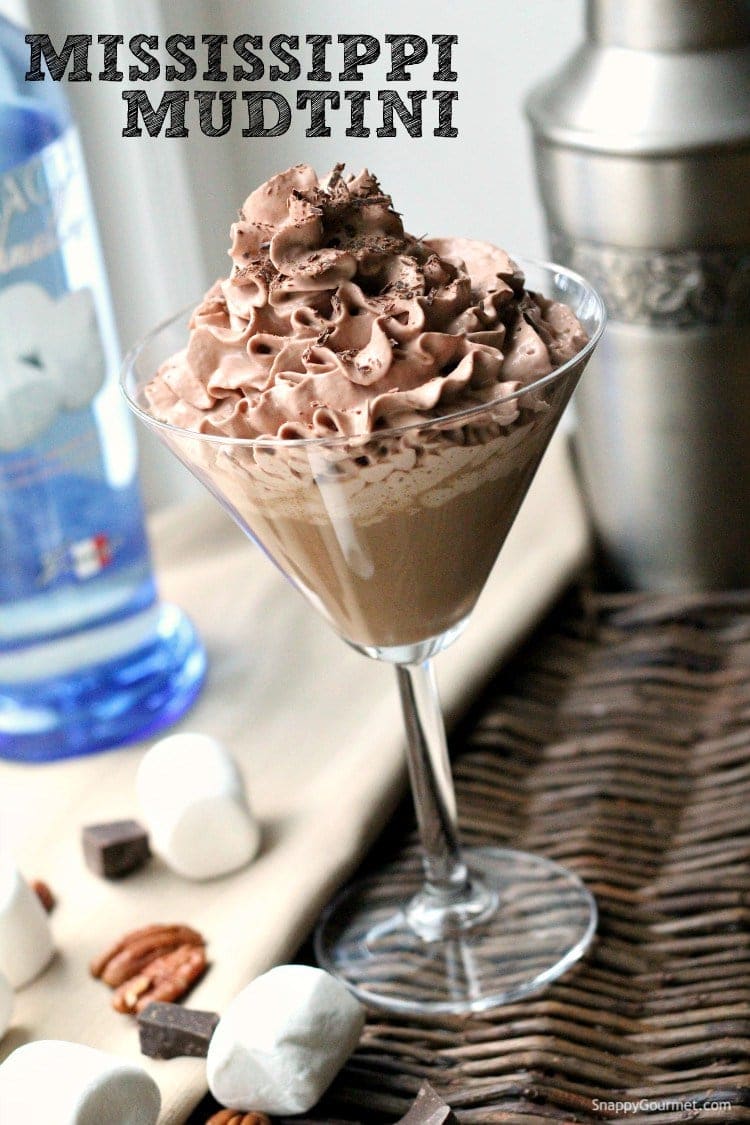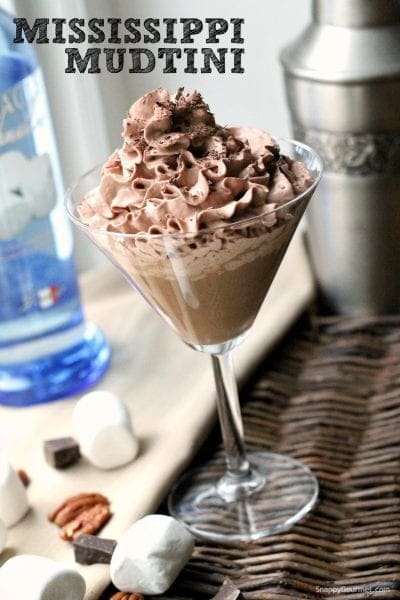 Virgin Banana Daiquiris – Strength & Sunshine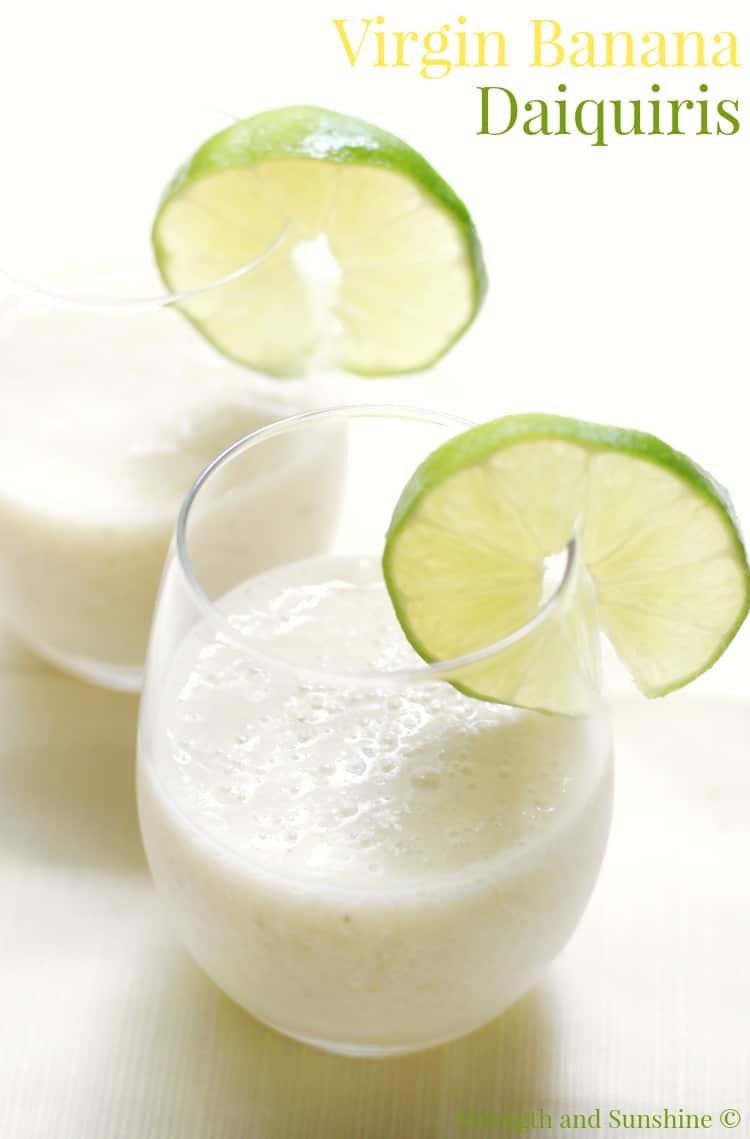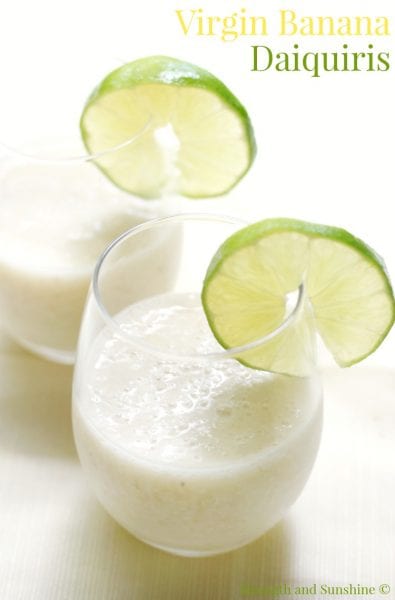 Brandy Alexander –  Delightful-E-Made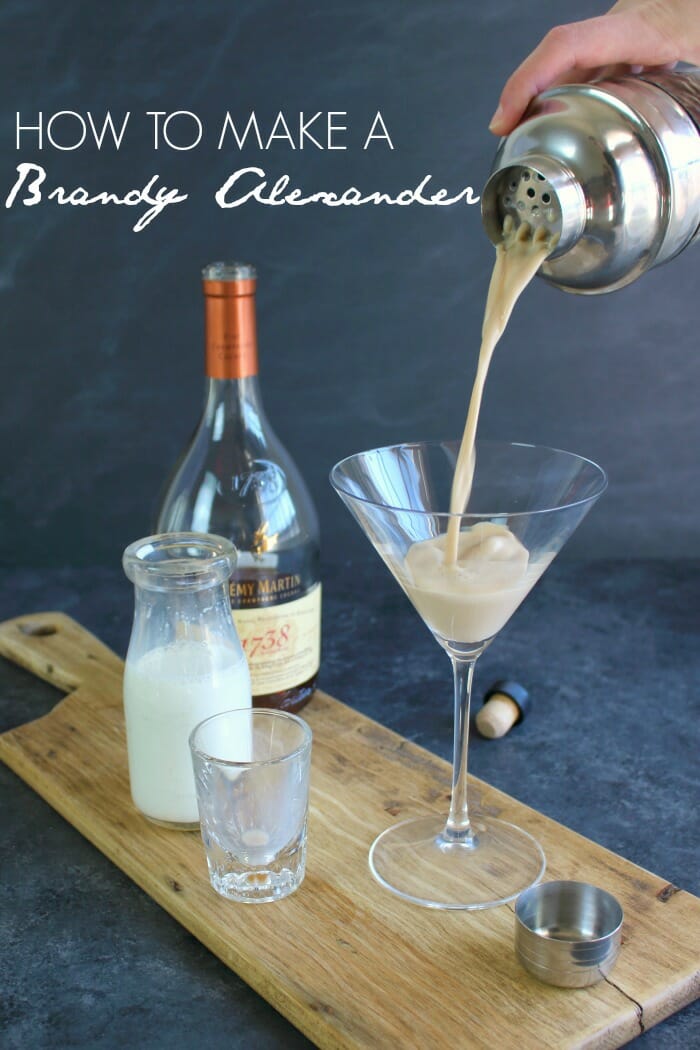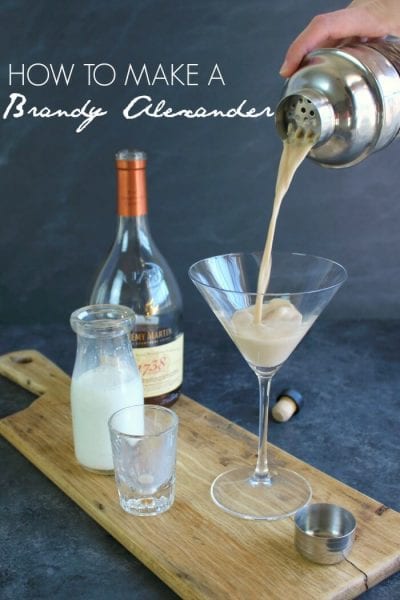 Lucky  Lemon Seven the Best Lemonade Cocktail – The Slow Roasted Italian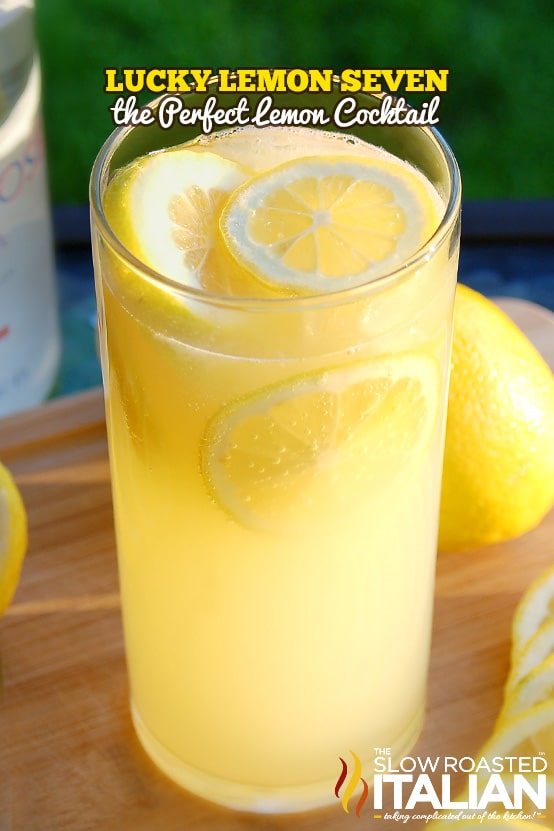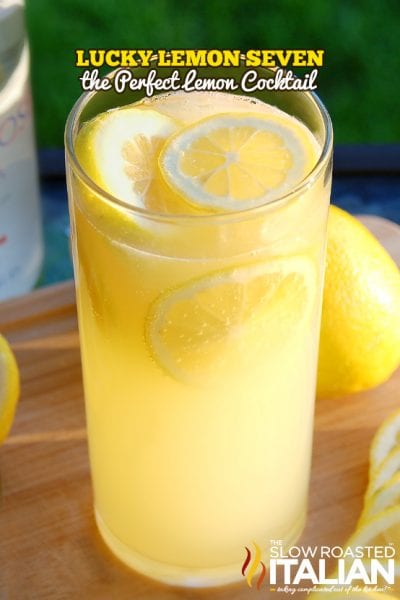 Summer Sangria with Watermelon and Pineapple – What the Fork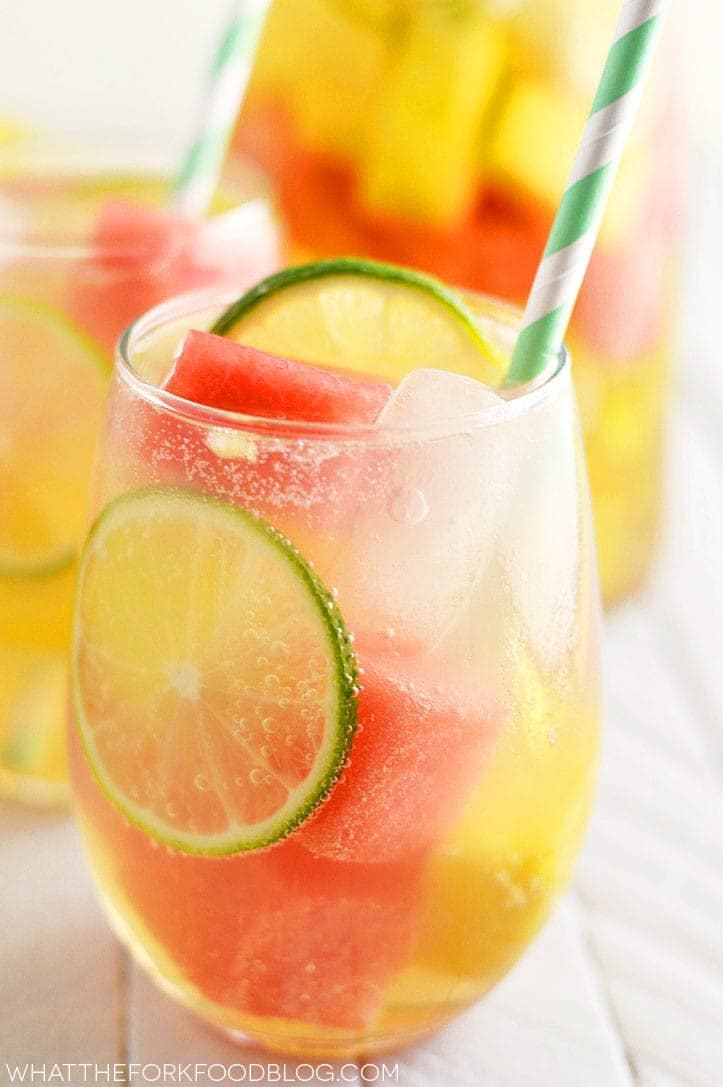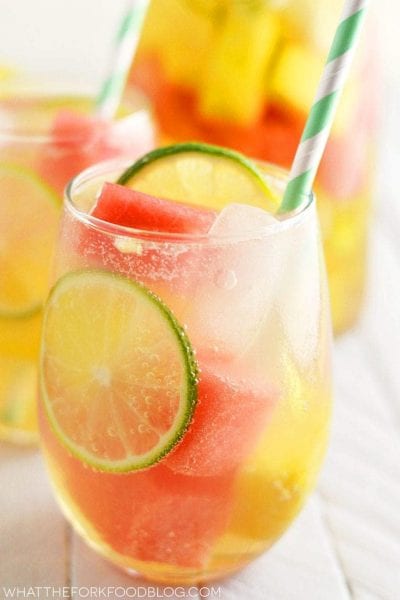 Spiked Root Beer Cocktail – Nellie Bellie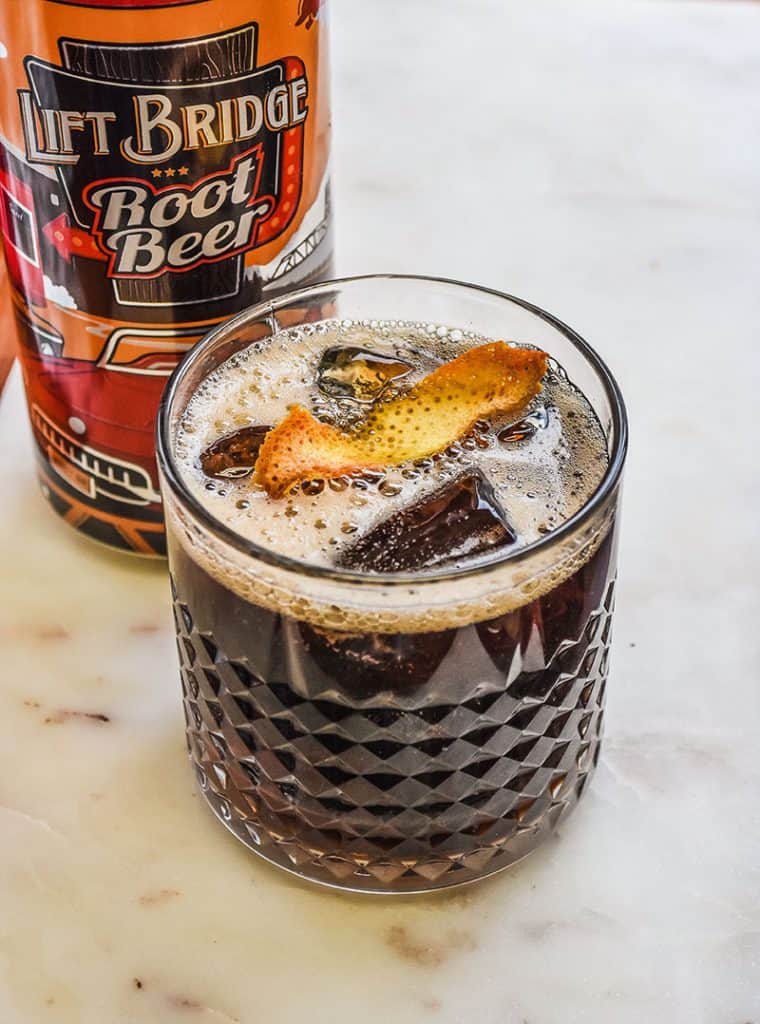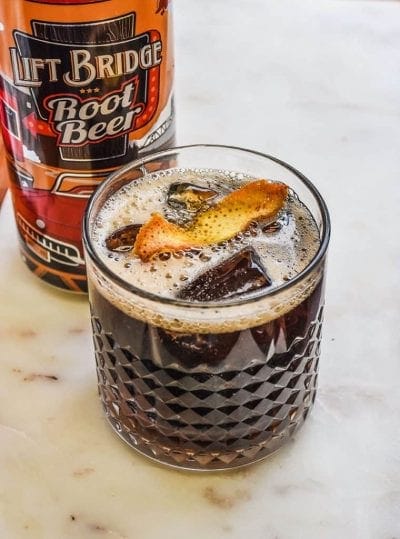 Slow Cooker Cranberry Wassail – Wholefully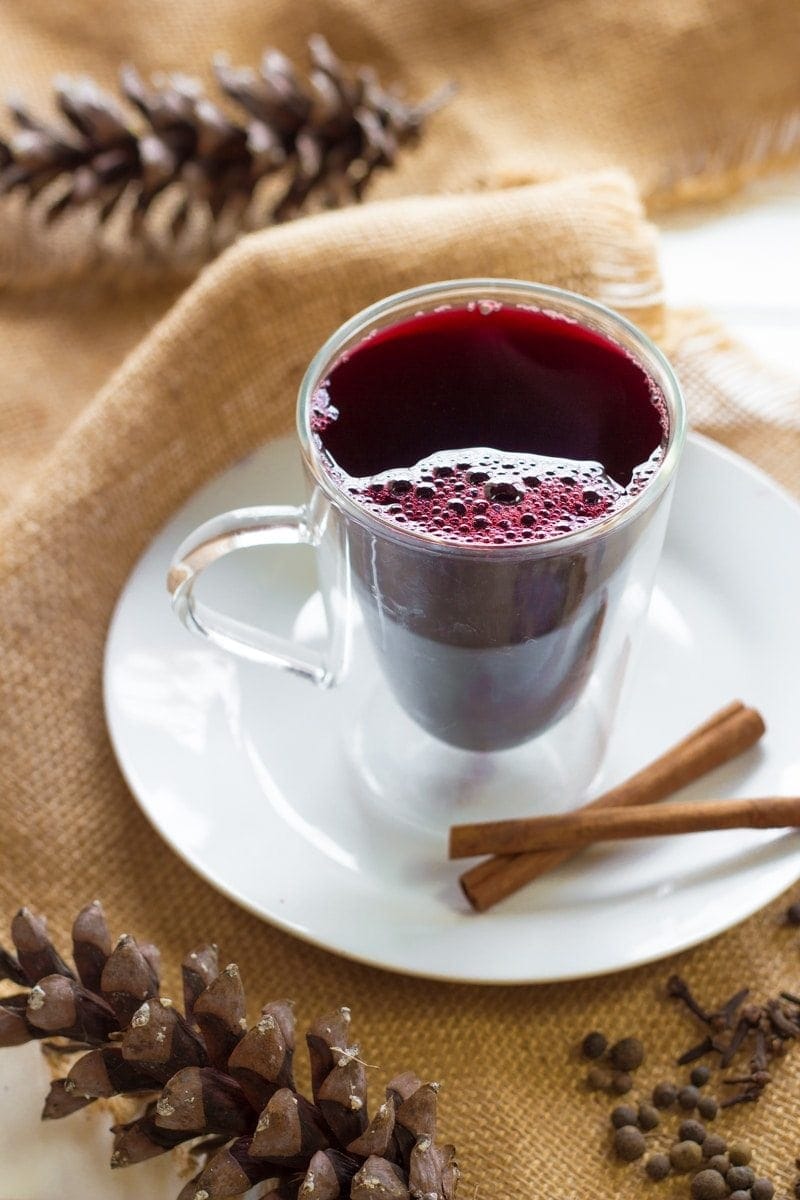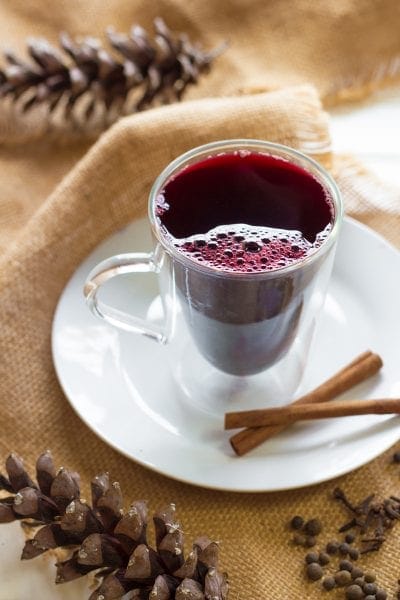 Fresh Fig Margarita – A Cookie Named Desire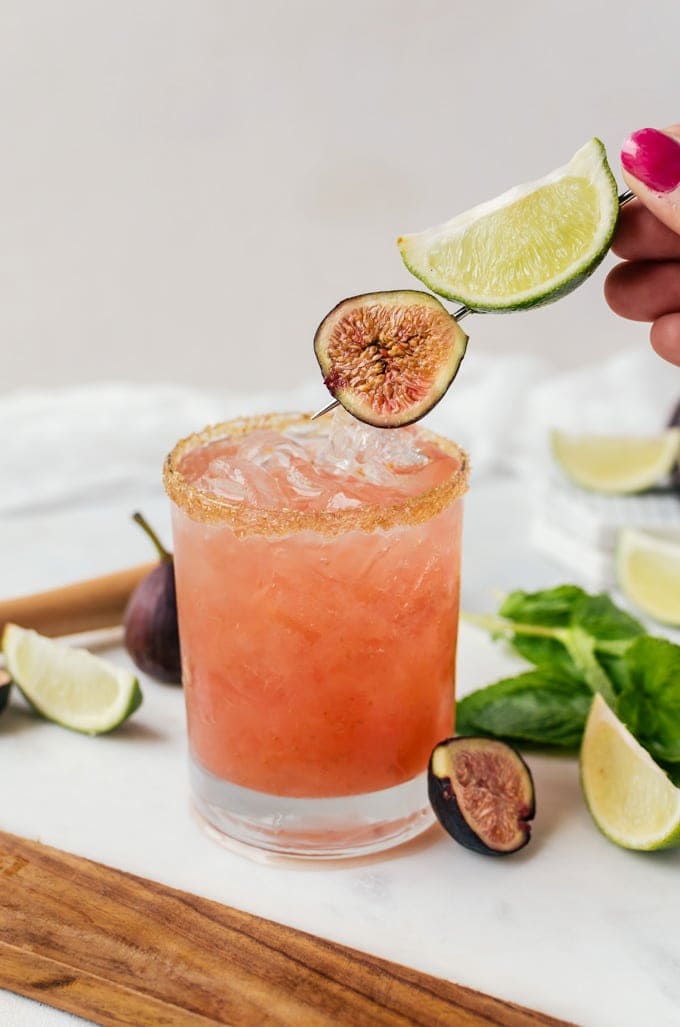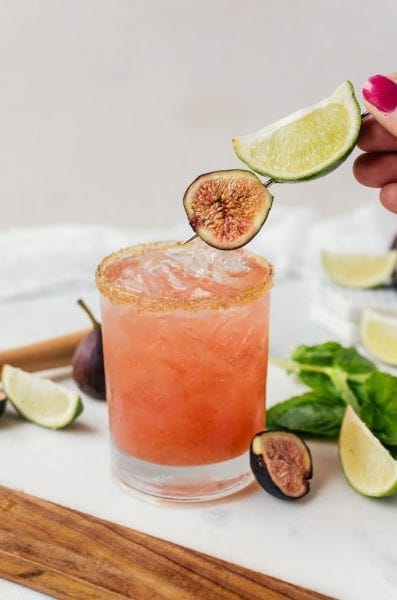 Strawberry Paloma – The Gastronom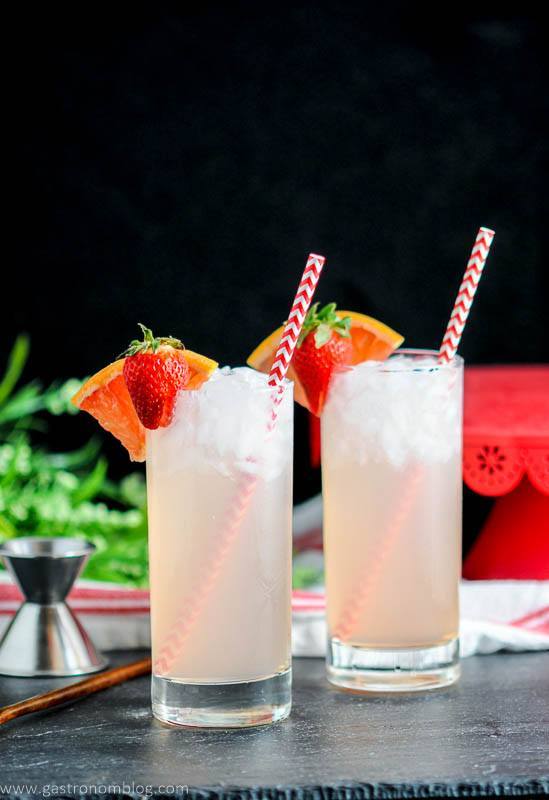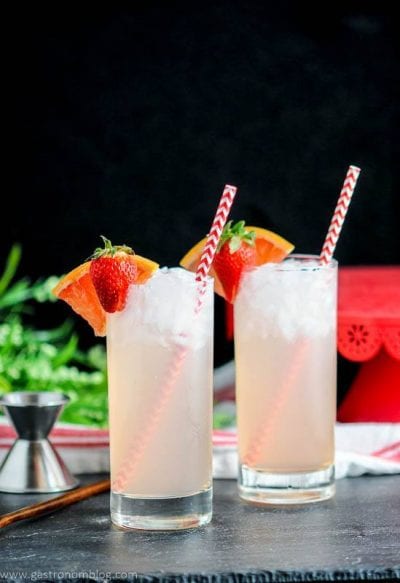 Ginger Gold Rush Cocktails – Karen's Kitchen Stories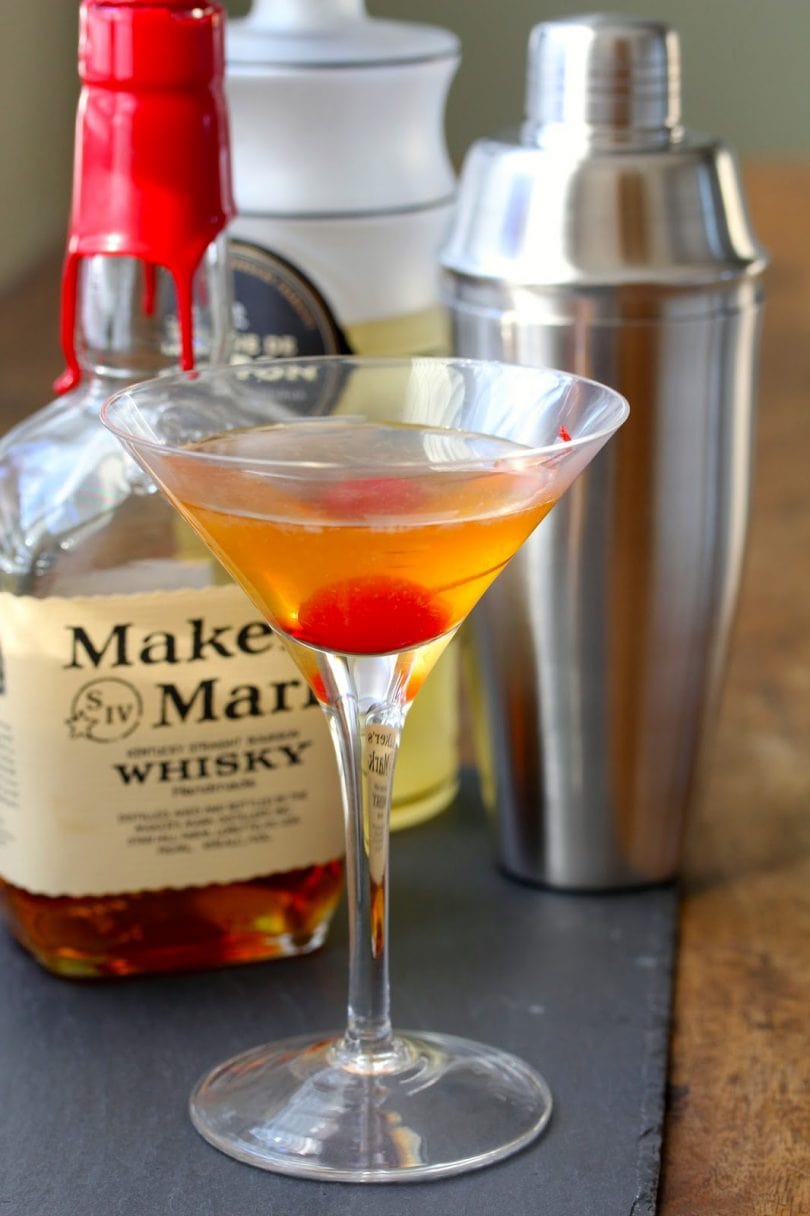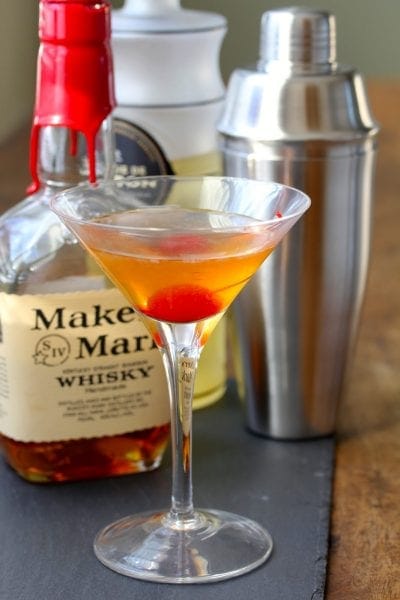 Lime Shandy Beer Cocktails -April Golightly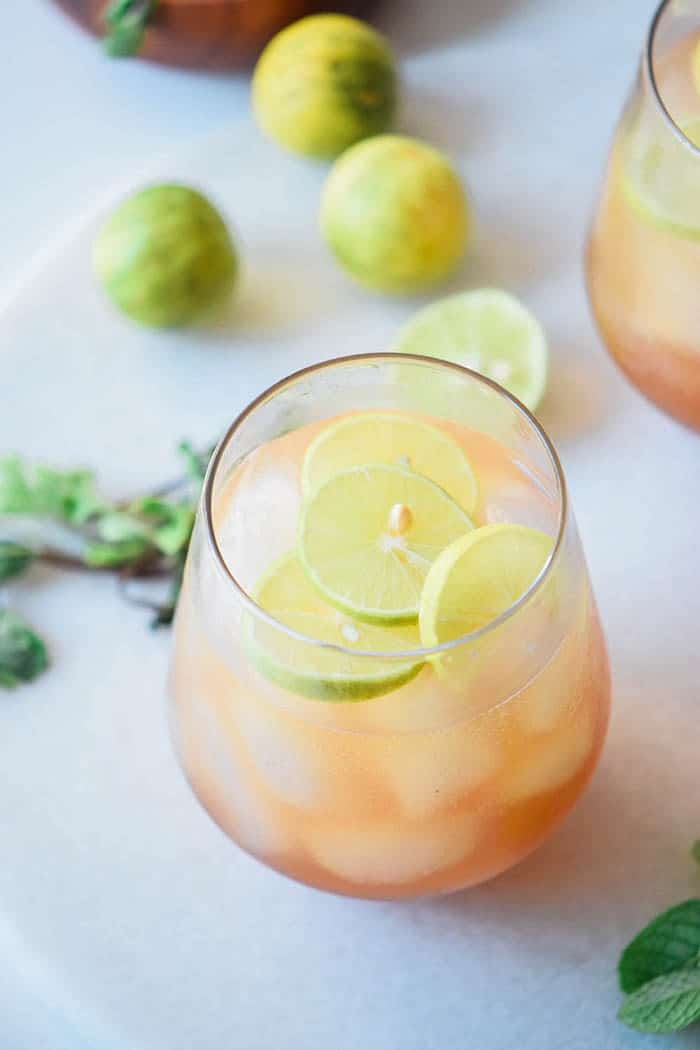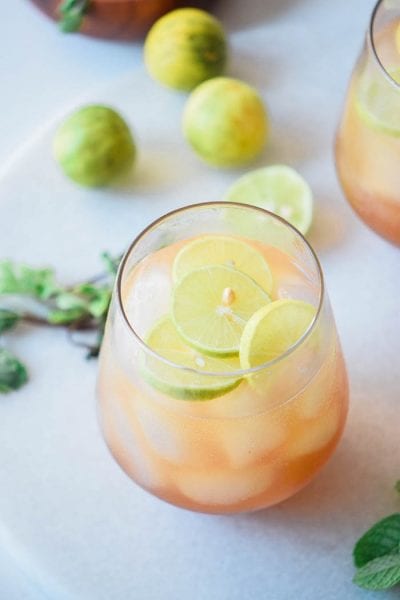 Quick Apple Pie Moonshine – Call Me PMC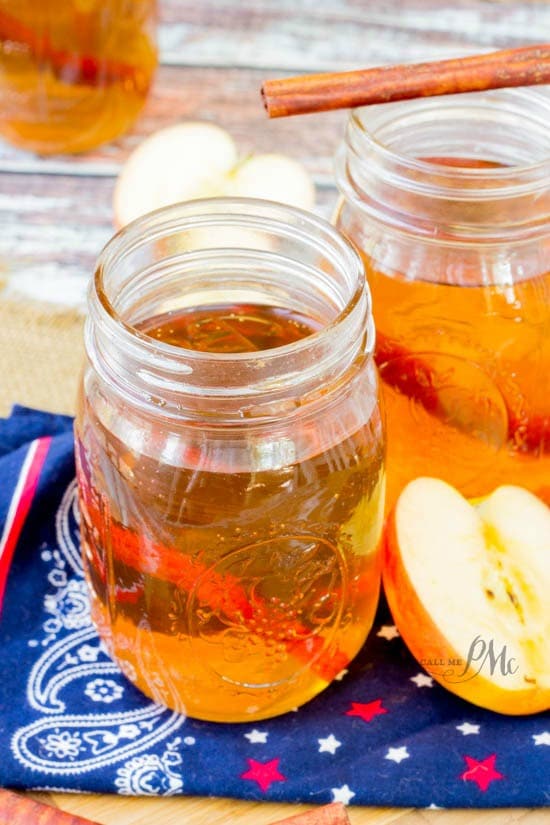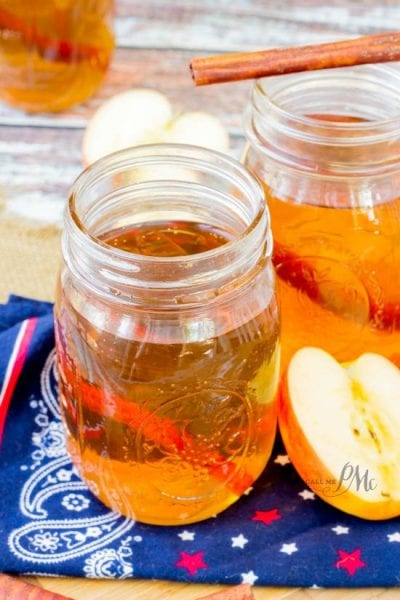 G'Vine Gin Ricky – Moore or Less Cooking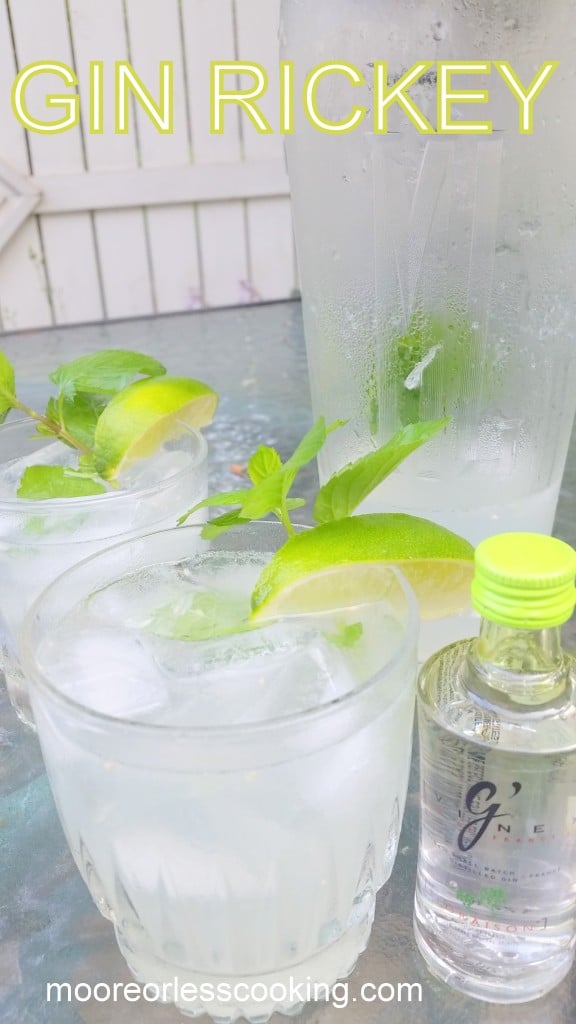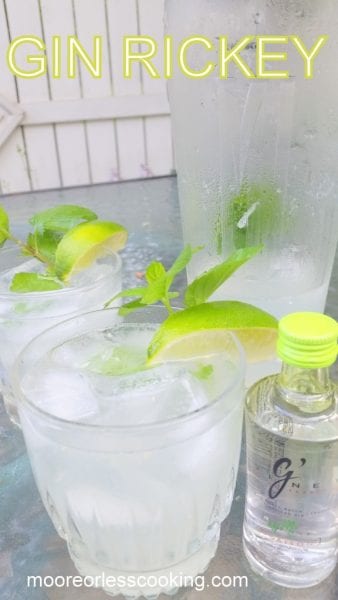 Grapefruit Basil Refresher Cocktail – Lydi Out Loud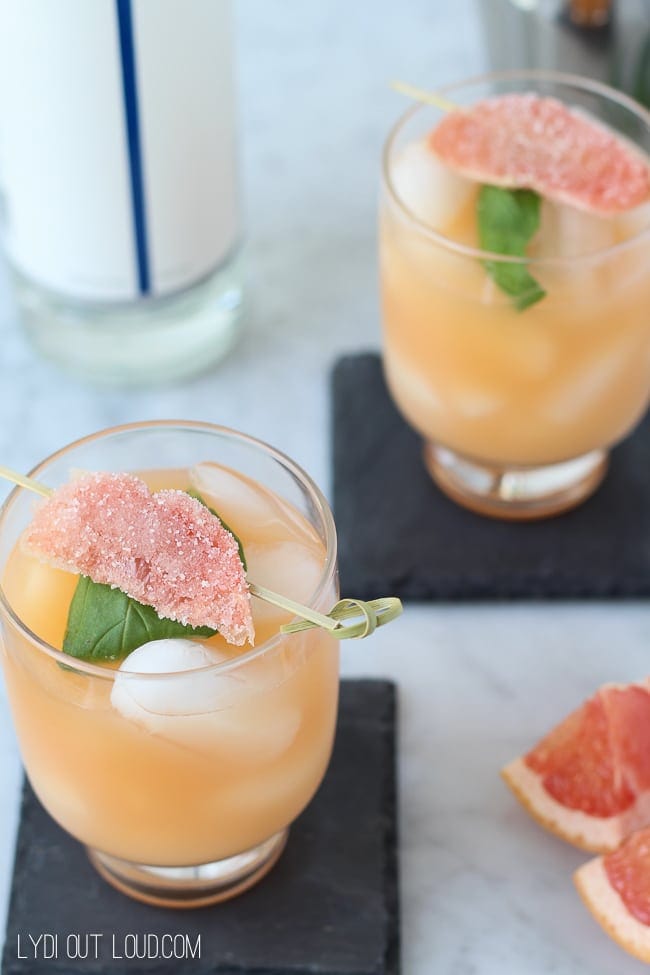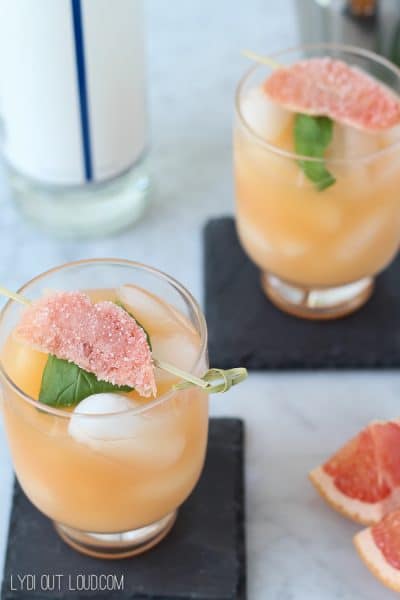 Maple Manhattan a Fall Bourbon Cocktail – Sidewalk Shoes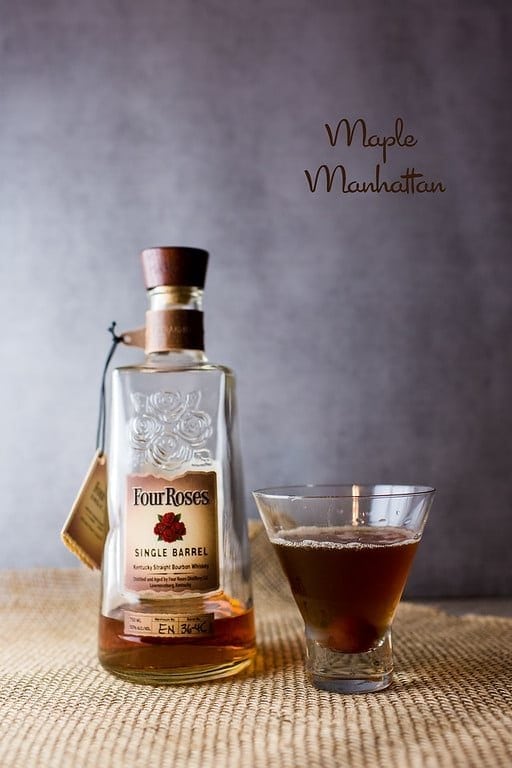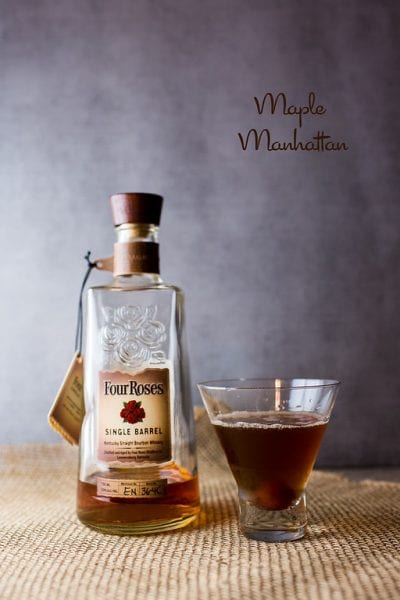 Spicy Grapefruit Paloma – The Lemon Bowl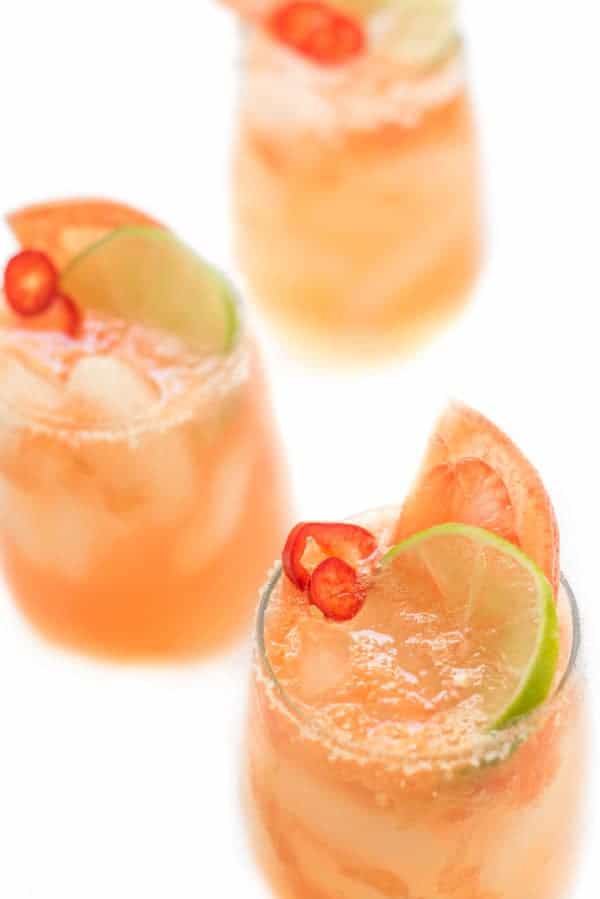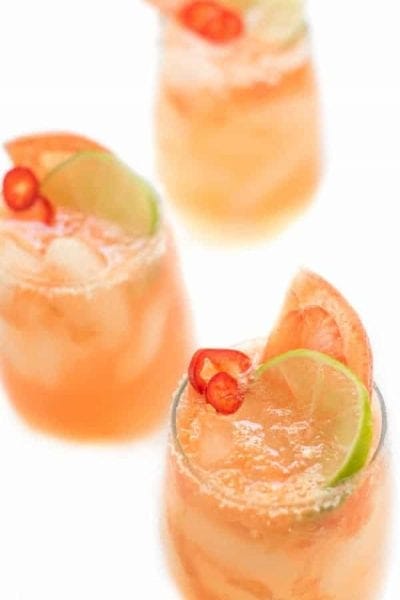 Christmas Sangria – Muy Bueno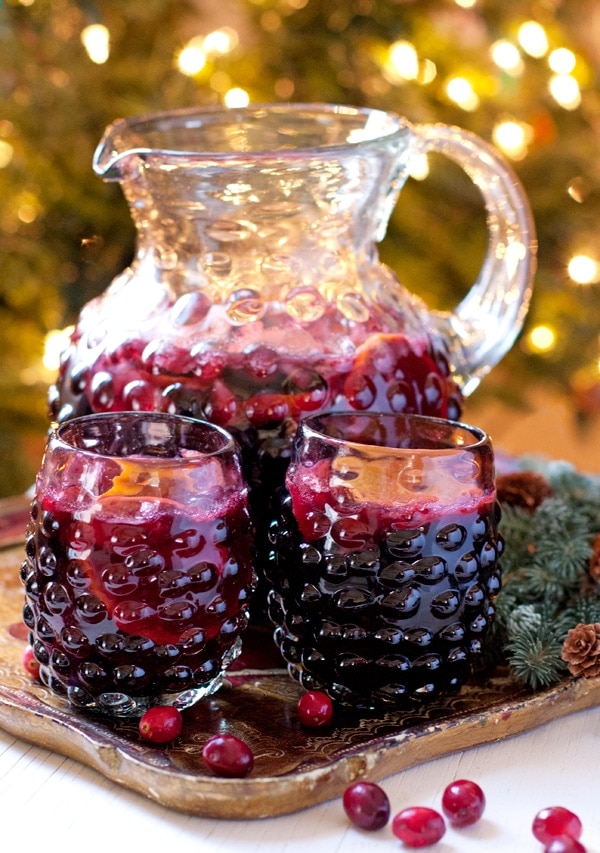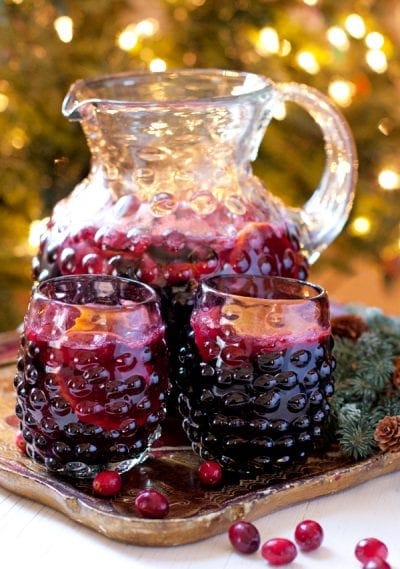 Mimosa Cocktails – All She Cooks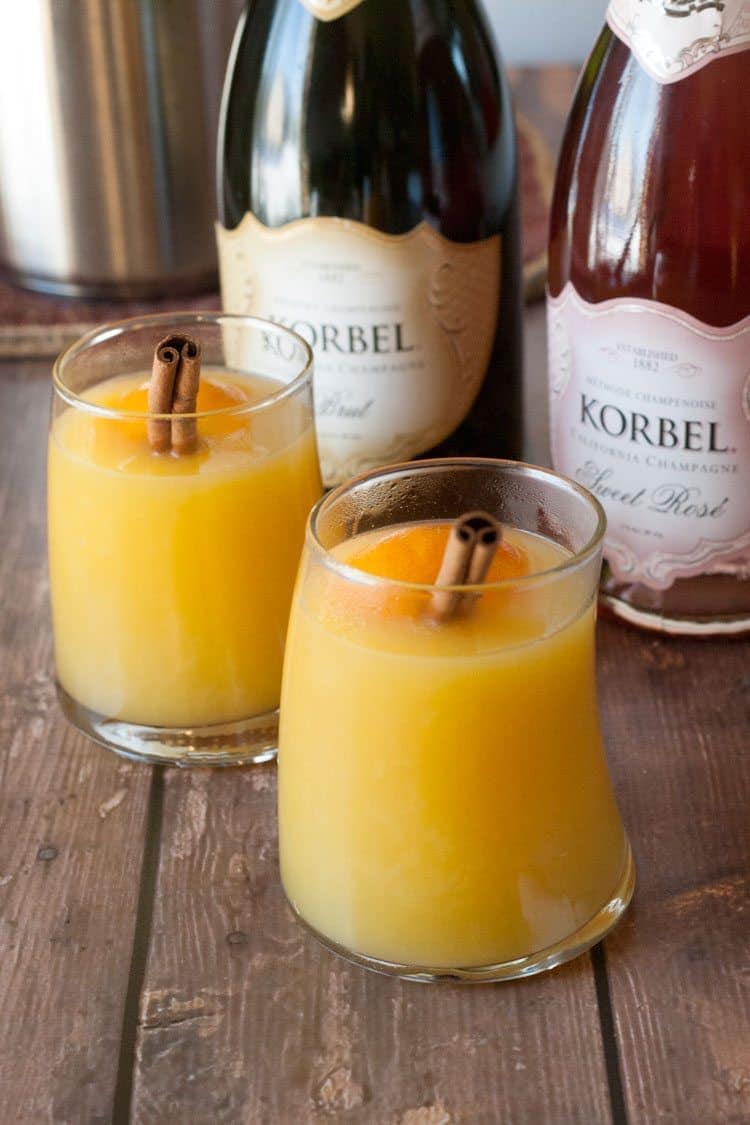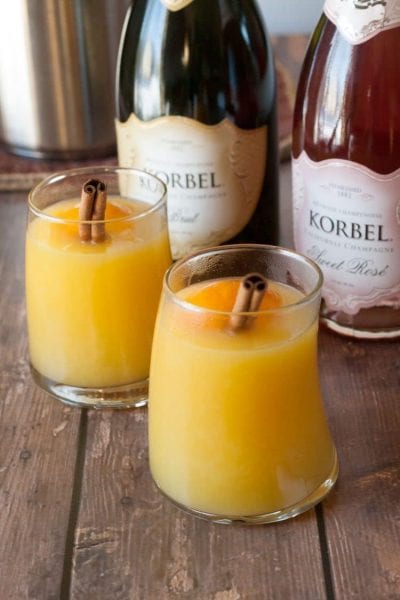 Strawberry Salty Dog – Running to the Kitchen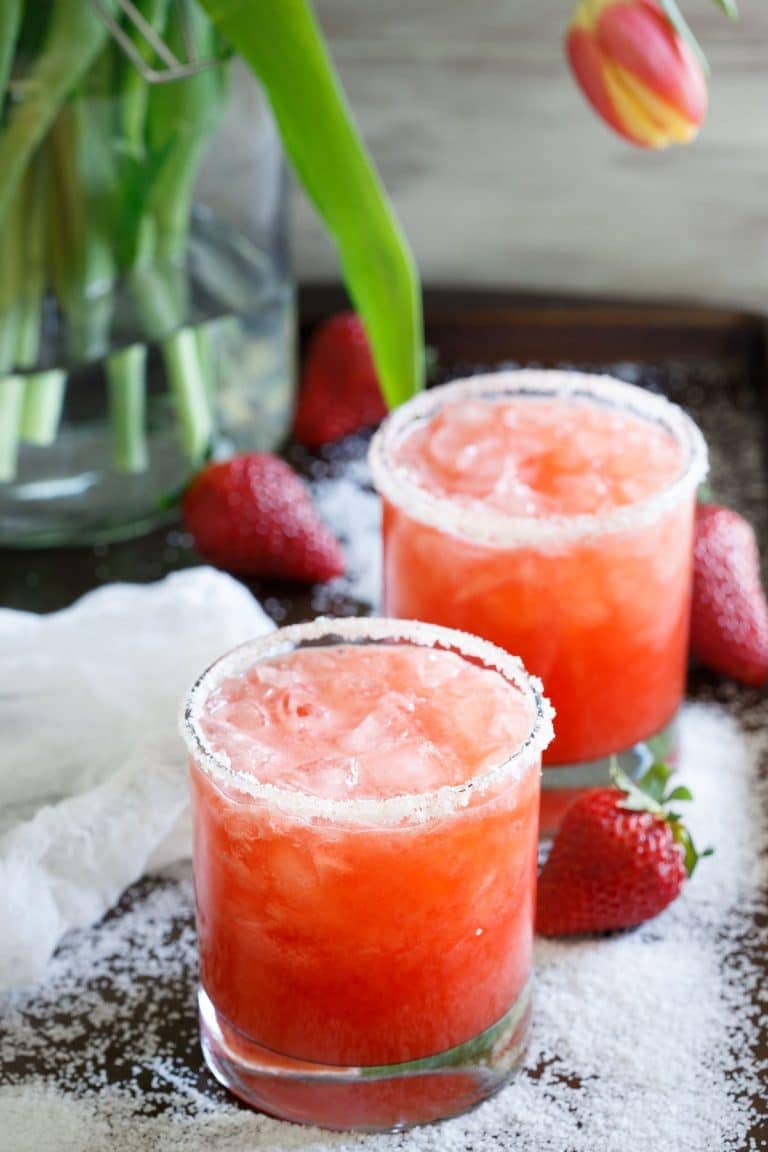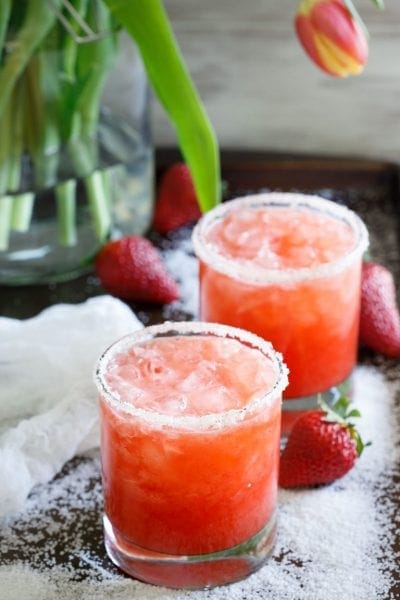 Apple Pomegranate Sangria – Taste Love and Nourish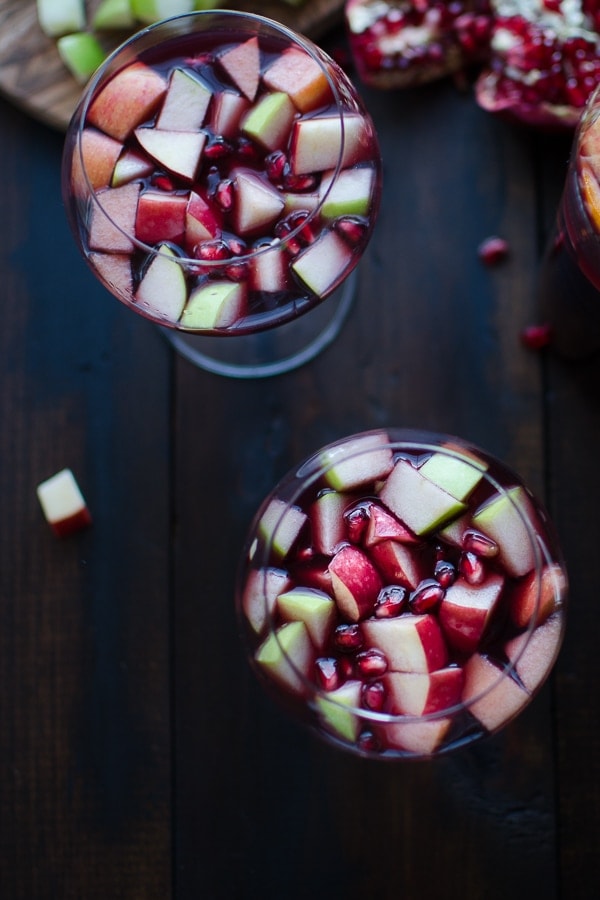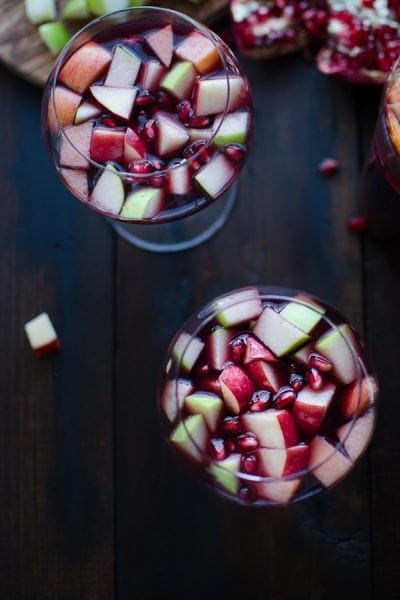 S'mores Martini – Baked By Rachel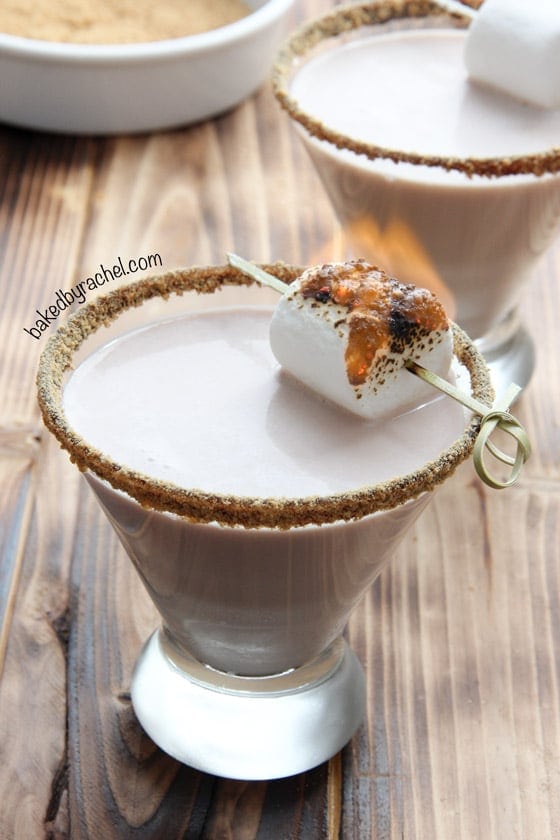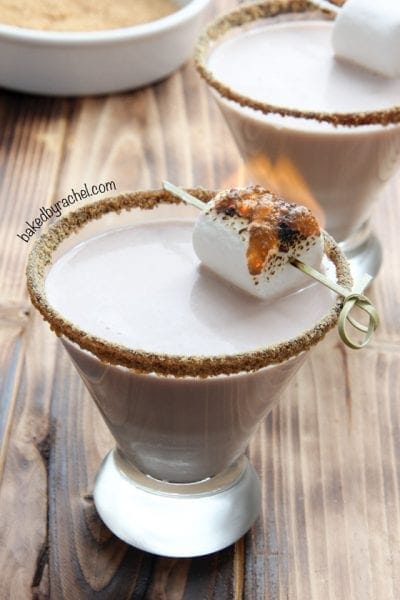 Pomegranate Martini – Cooking on the Front Burner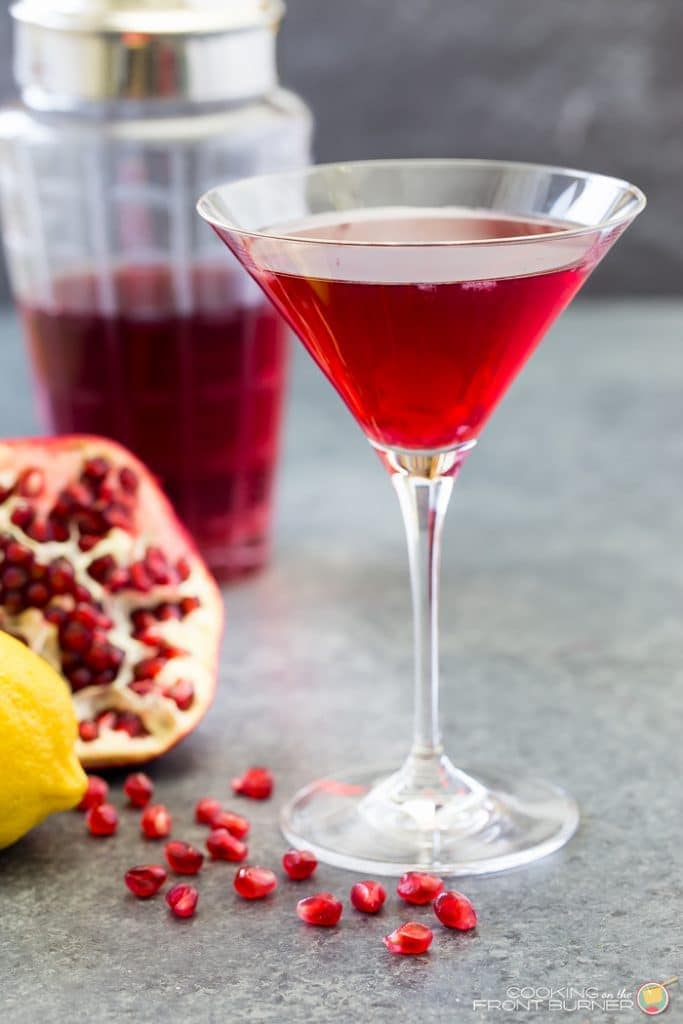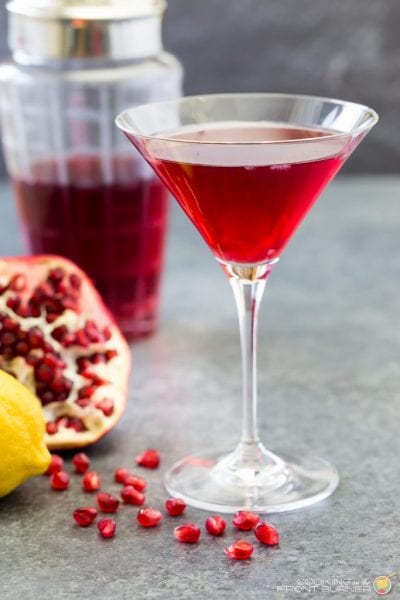 Pomegranate Party Punch – Cravings of a Lunatic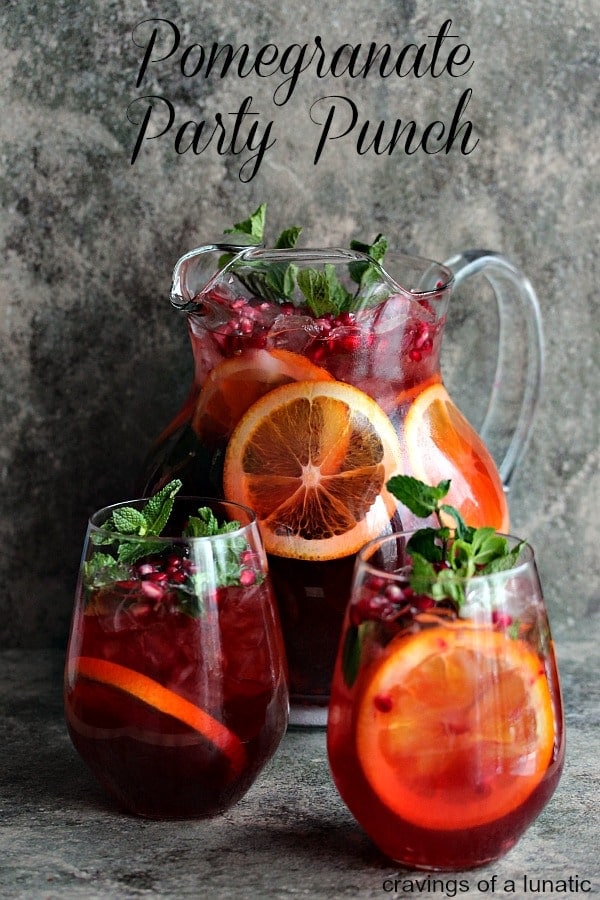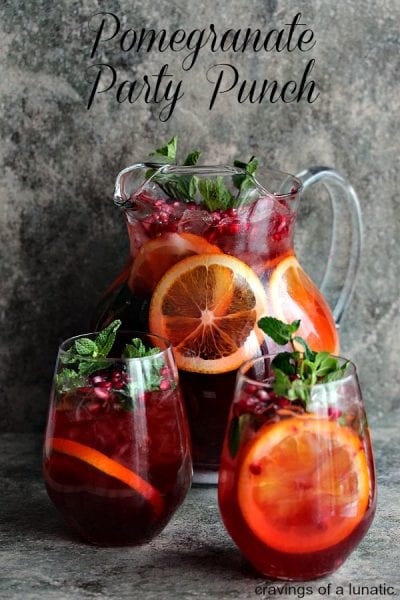 Boozy Apple Iced Tea – Sweet & Savory Meals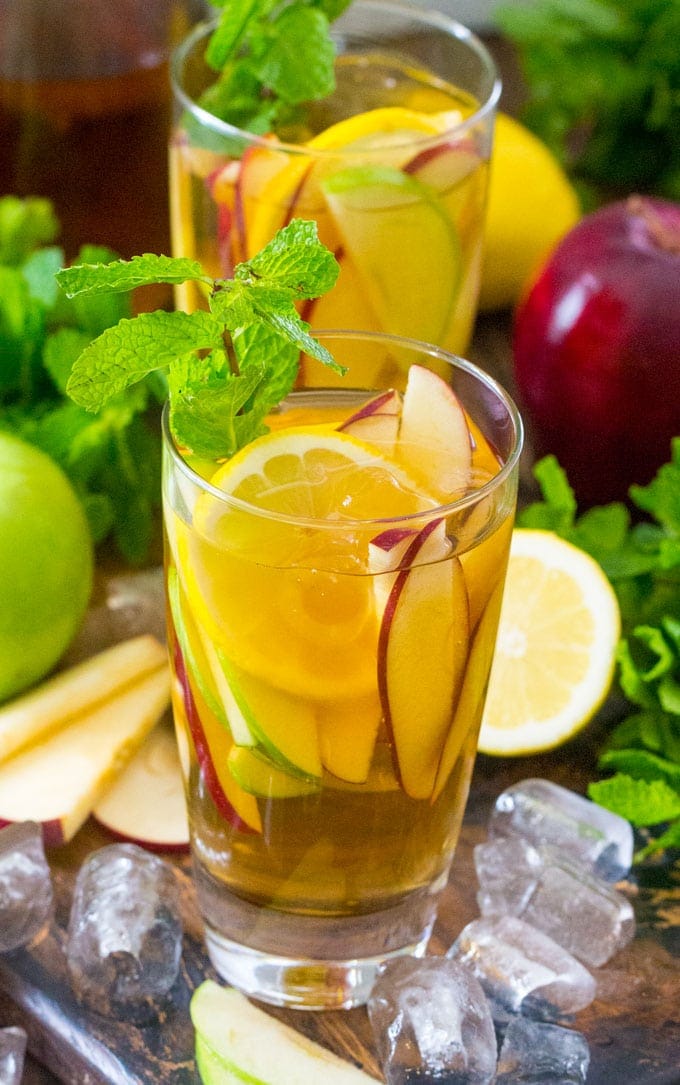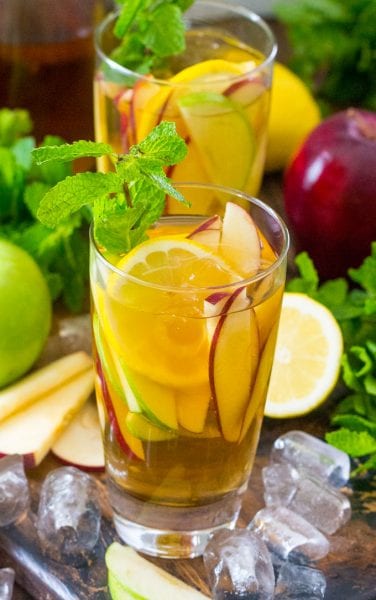 Blood Orange Margarita – A Cookie Named Desire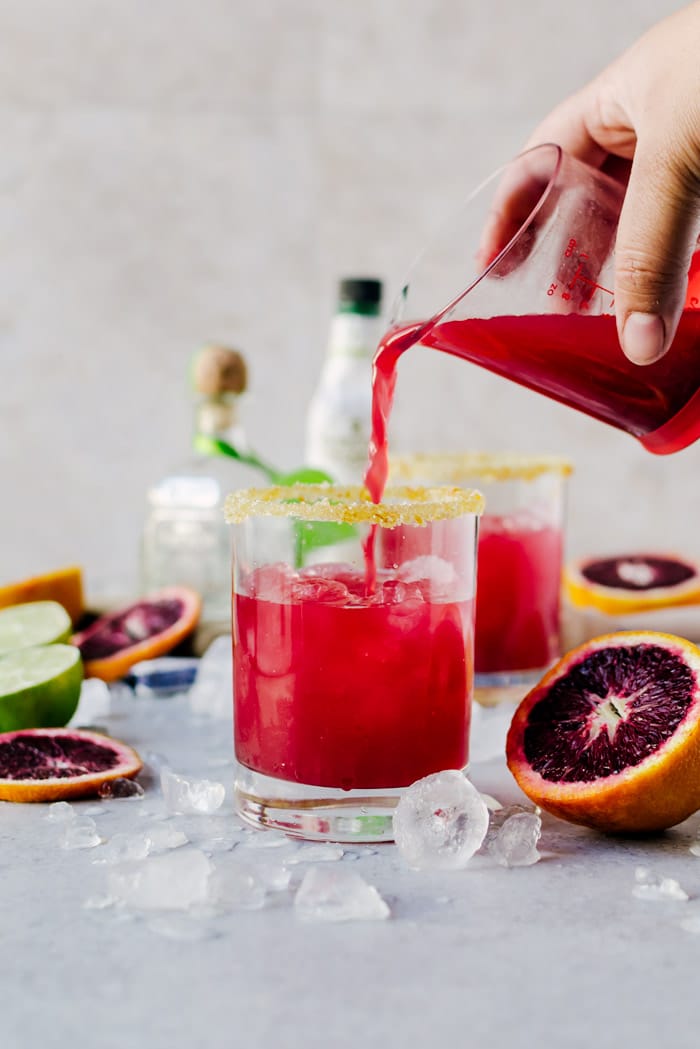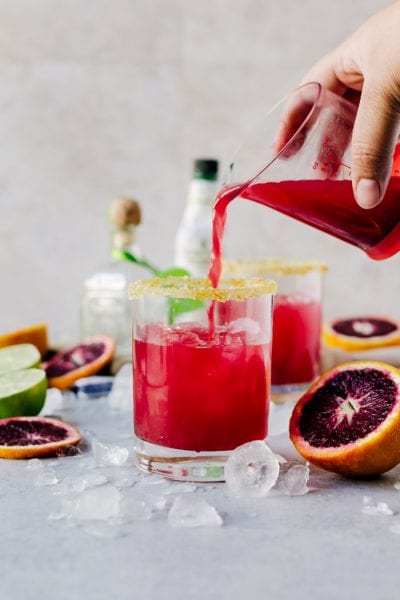 Two Ingredient Apple Cider Mimosas – Wholefully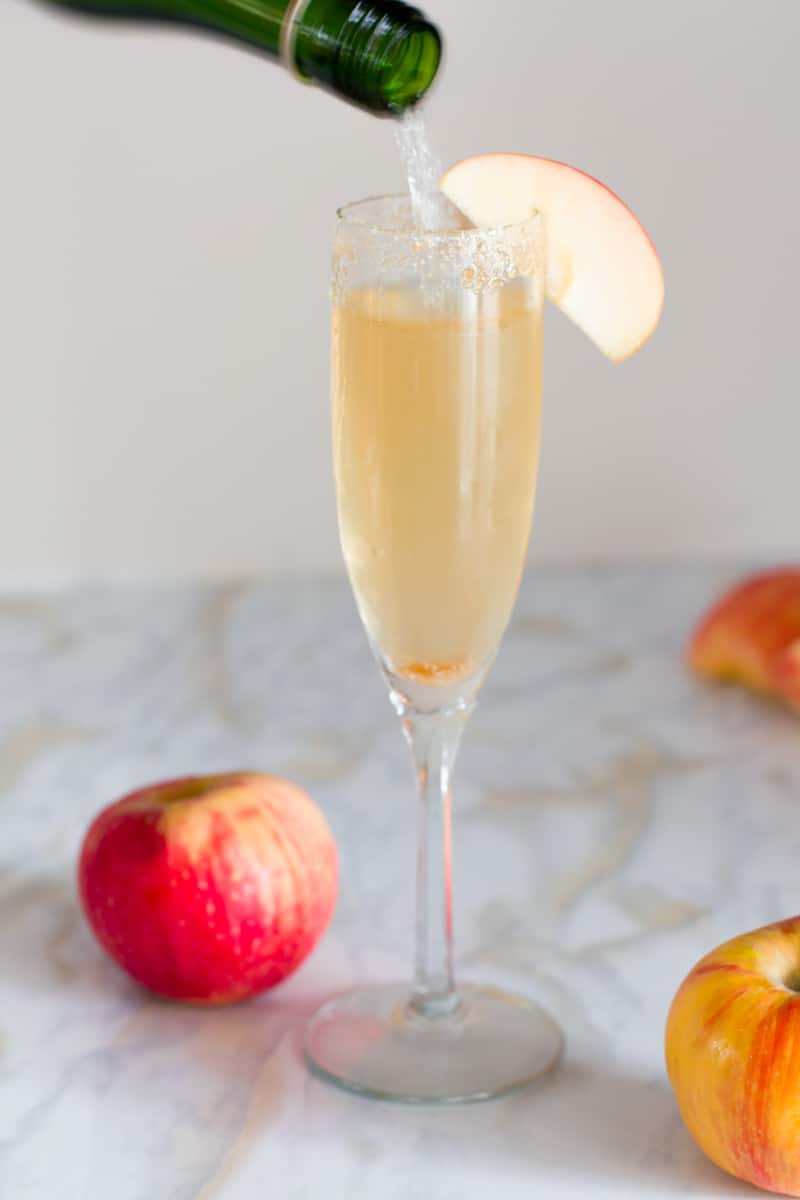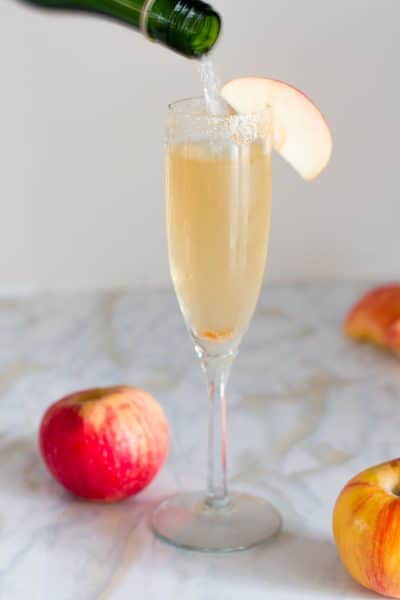 Sparkling Pomegranate Mimosas – Joyful Healthy Eats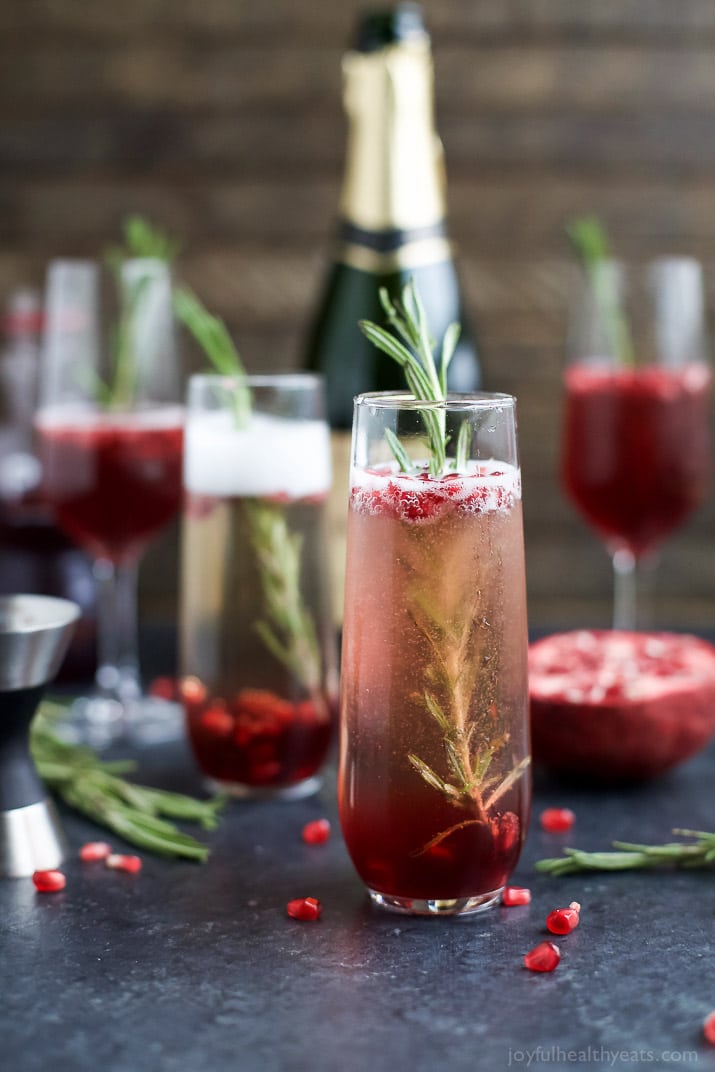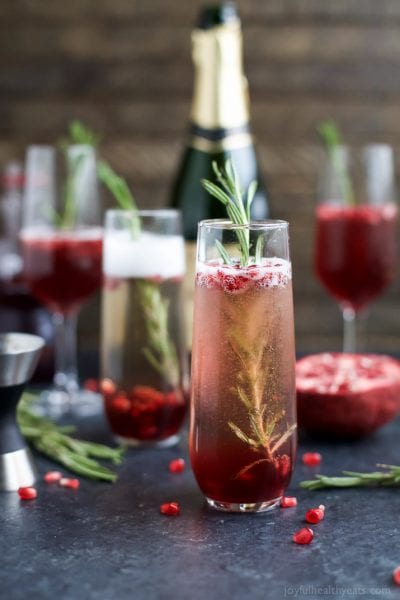 Chocolate Covered Cherry Cordial – The Slow Roasted Italian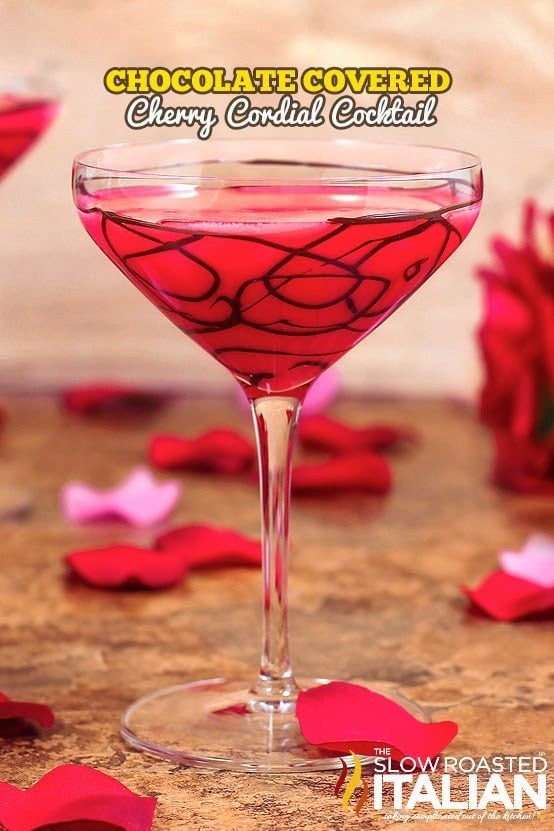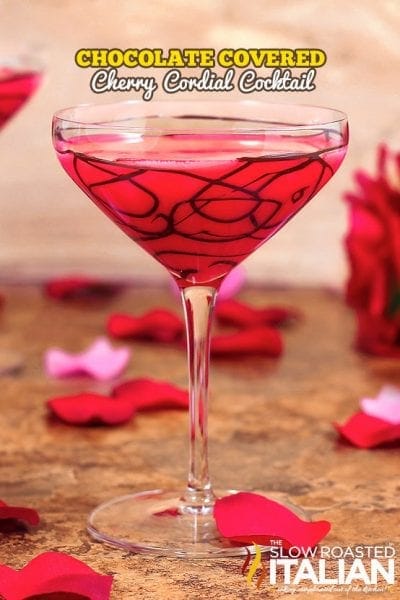 Hibiscus Margaritas – Namely Marly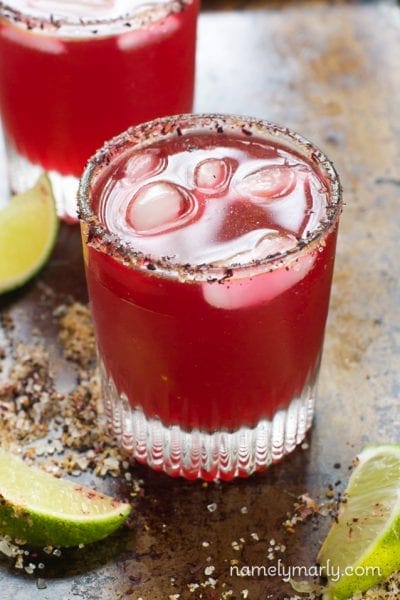 Watermelon Mint Vodka Gimlet – Lydi Out Loud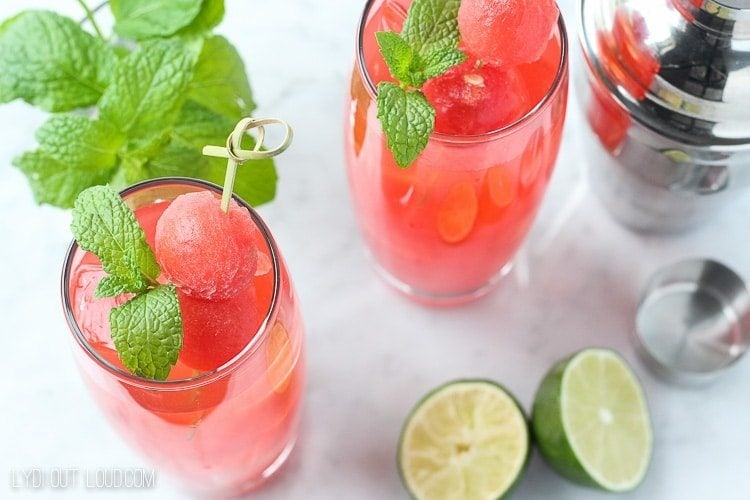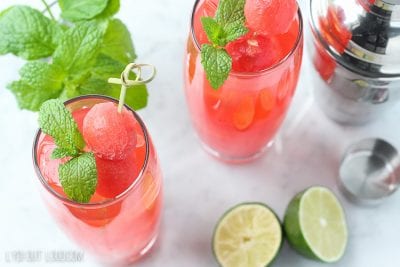 Pineapple Rum Slush – Amanda's Cookin'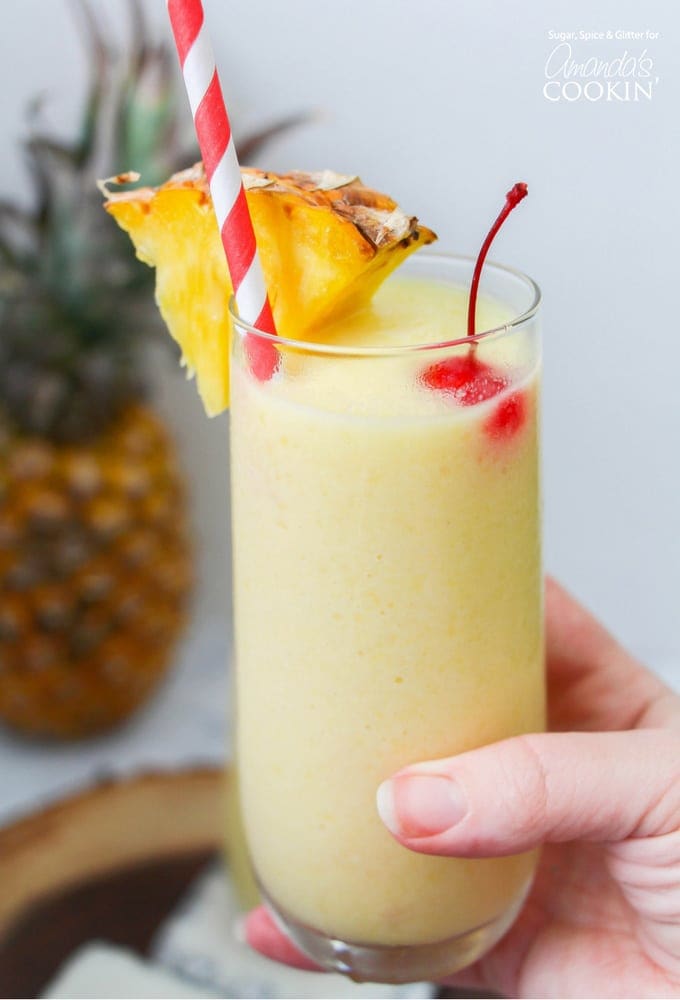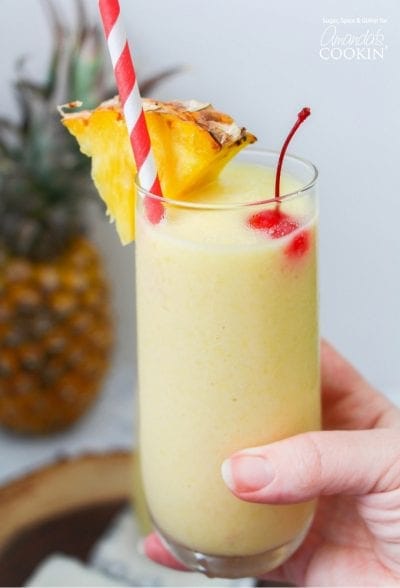 Whiskey Apple Cider Cocktails – Delightful-E-Made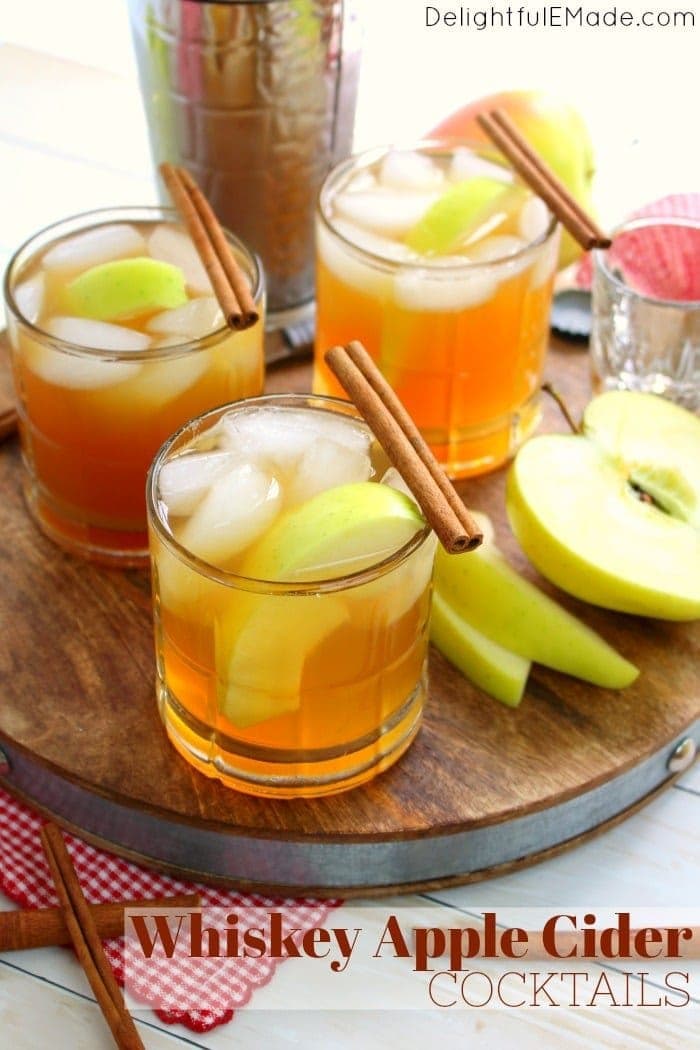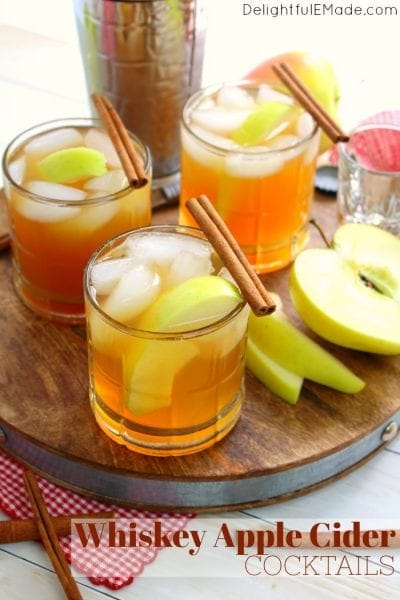 Boozy Apple Iced Tea – Sweet & Savory Meals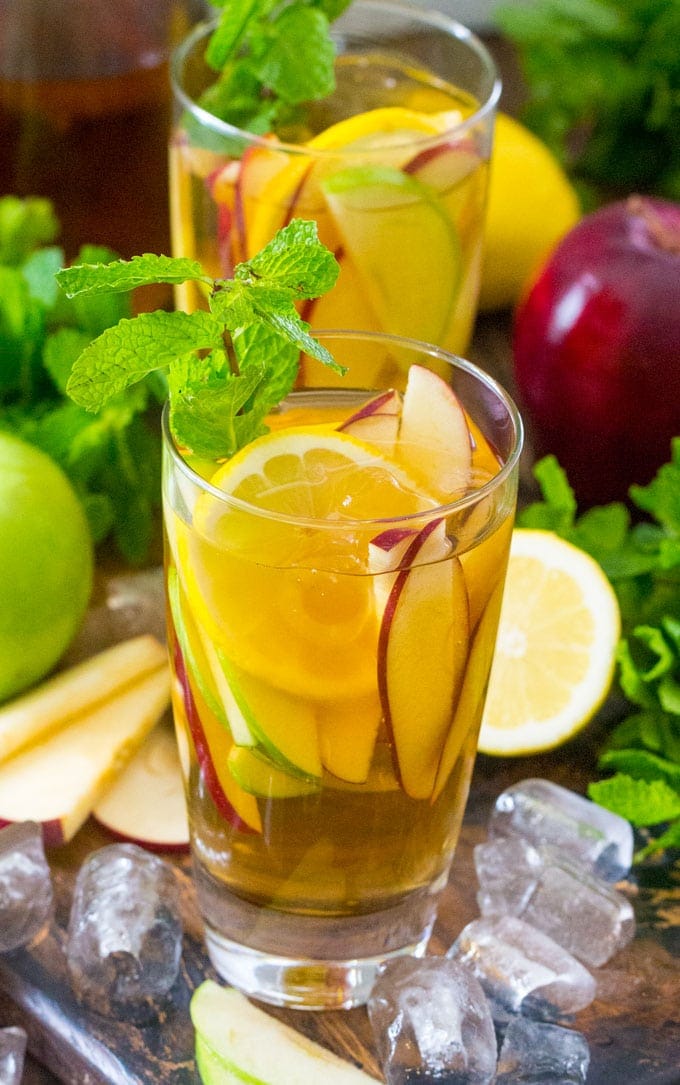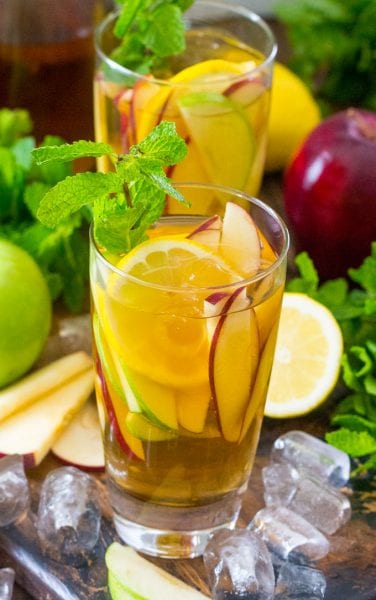 Blueberry Cucumber Moscow Mule – The Gastronom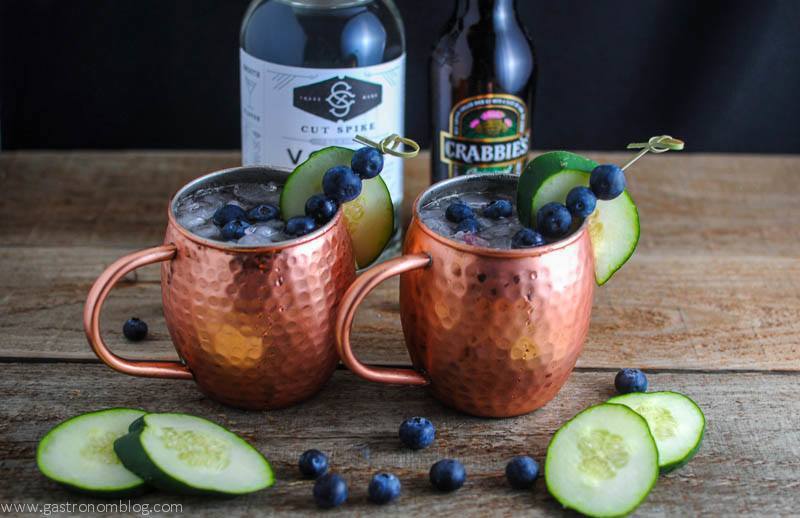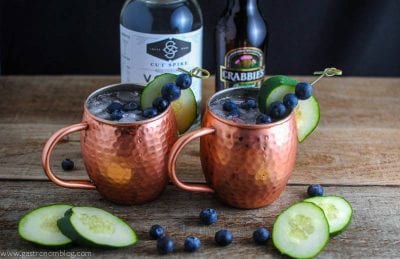 Iced Cake Martini – Hezzi-D's Books and Cooks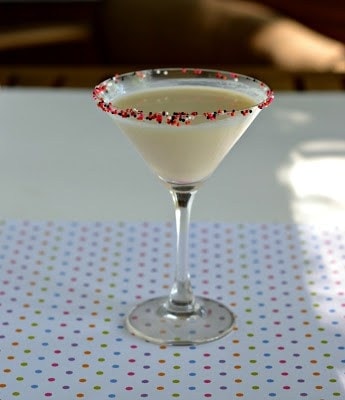 Bourbon Slush – Stephie Cooks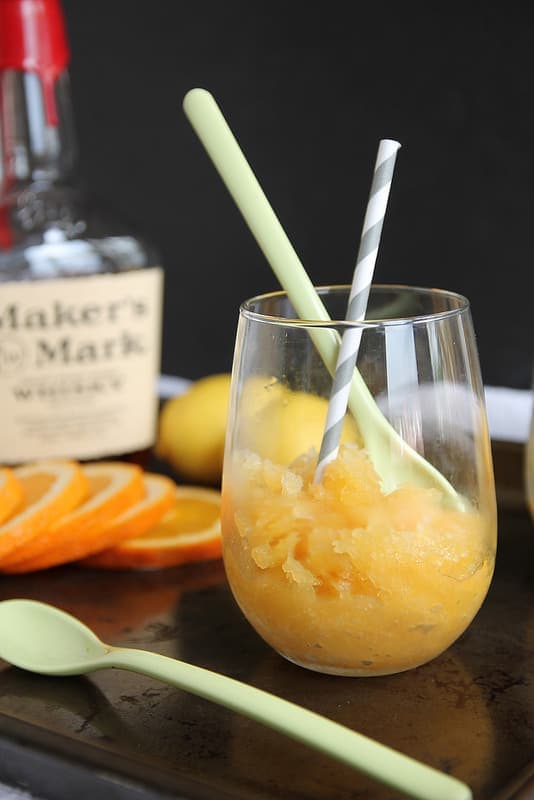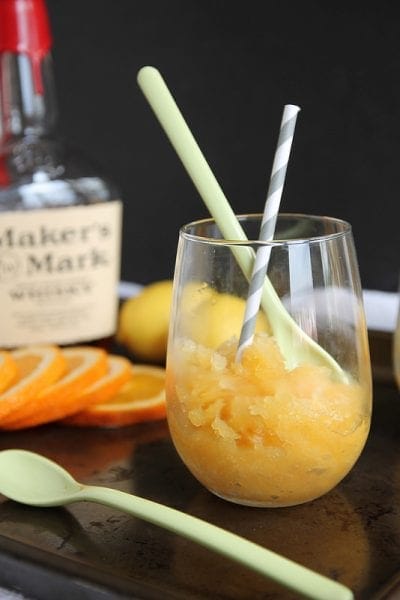 Cranberry Moscow Mule – Noshing with the Nolands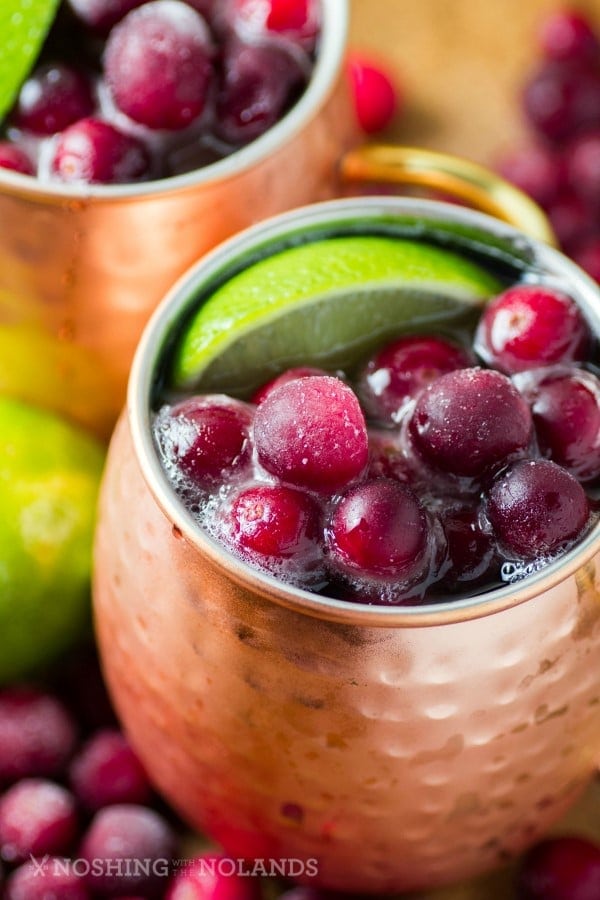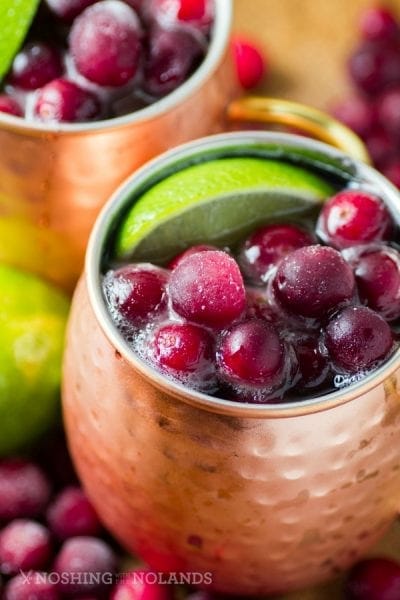 Pomegranate Mojito – Rachel Cooks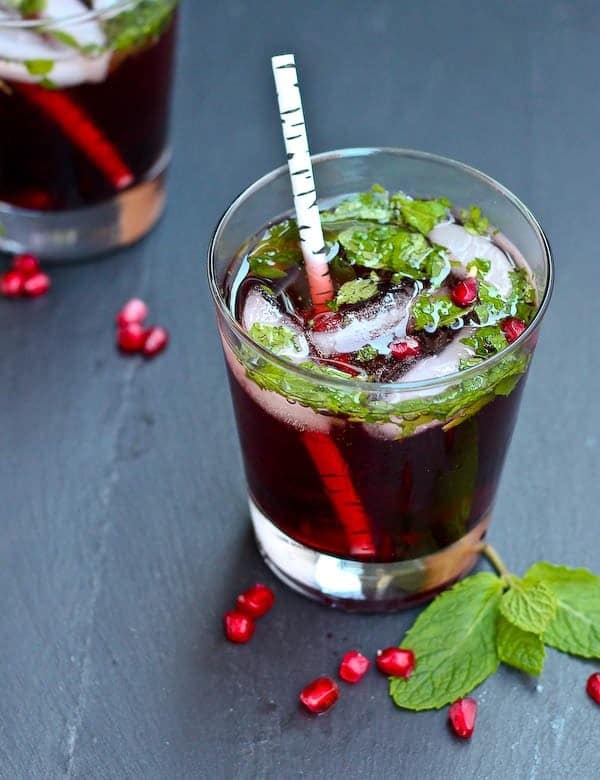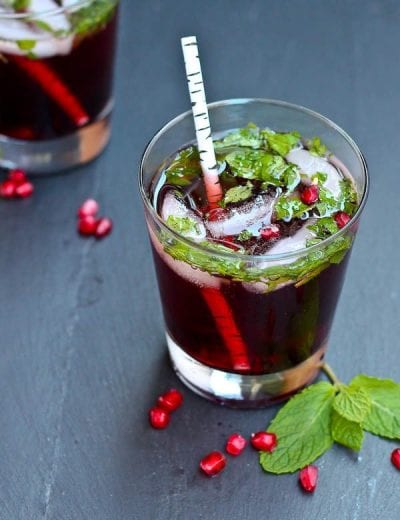 Global Warming – Nomageddon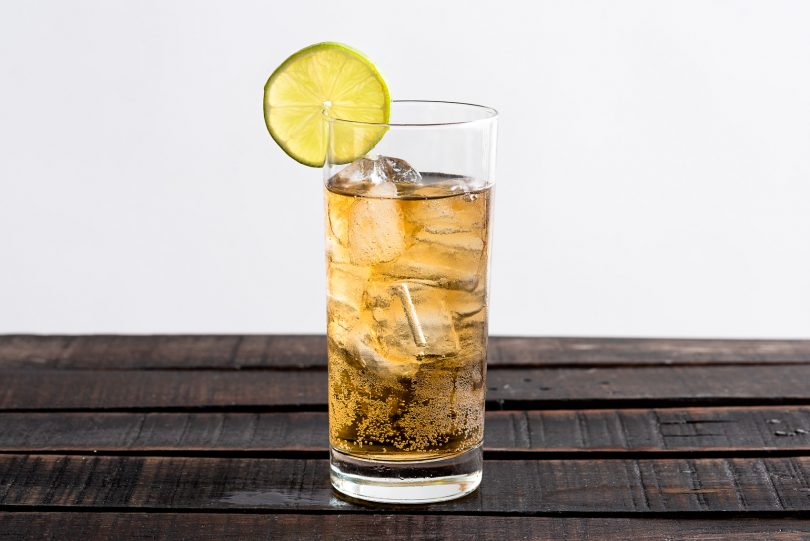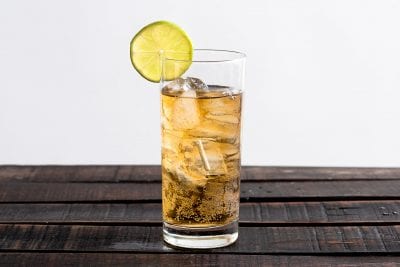 Dreamsicle Martini – Call Me PMC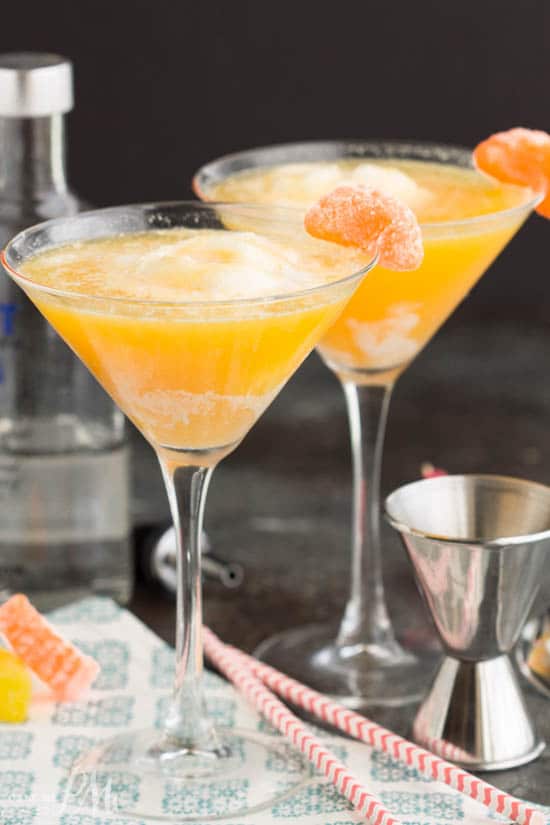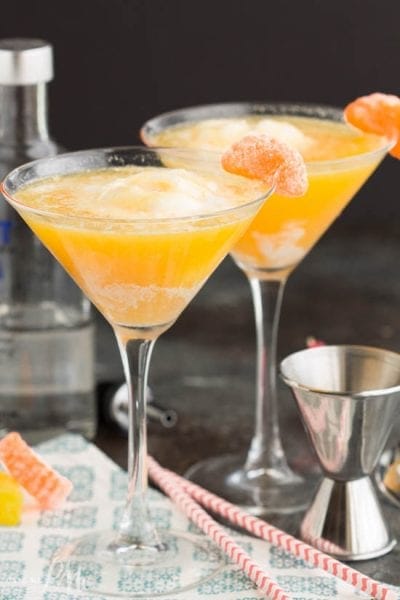 Hard Root Beer Fireball Float – Nomageddon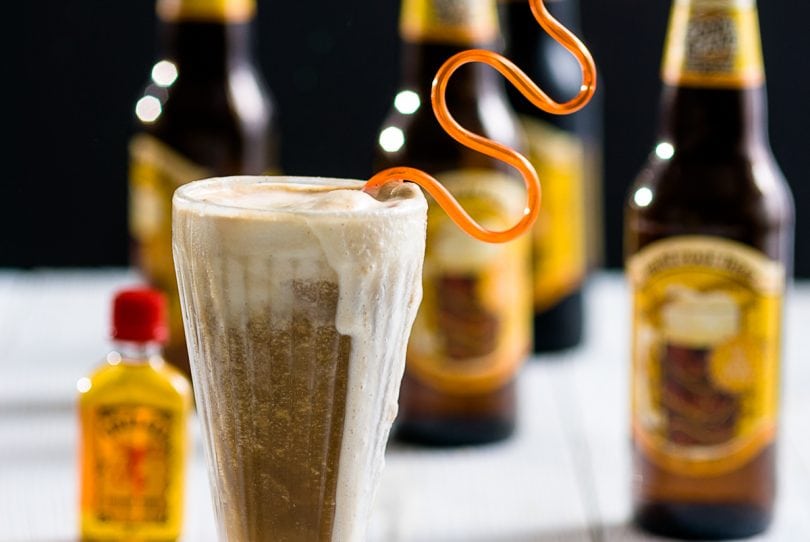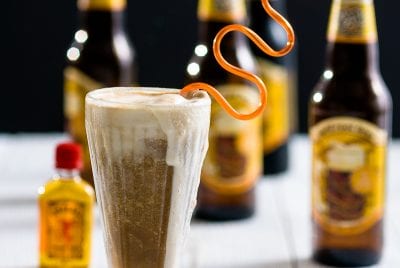 Red Wine and Cherry Spritzer – Rachel Cooks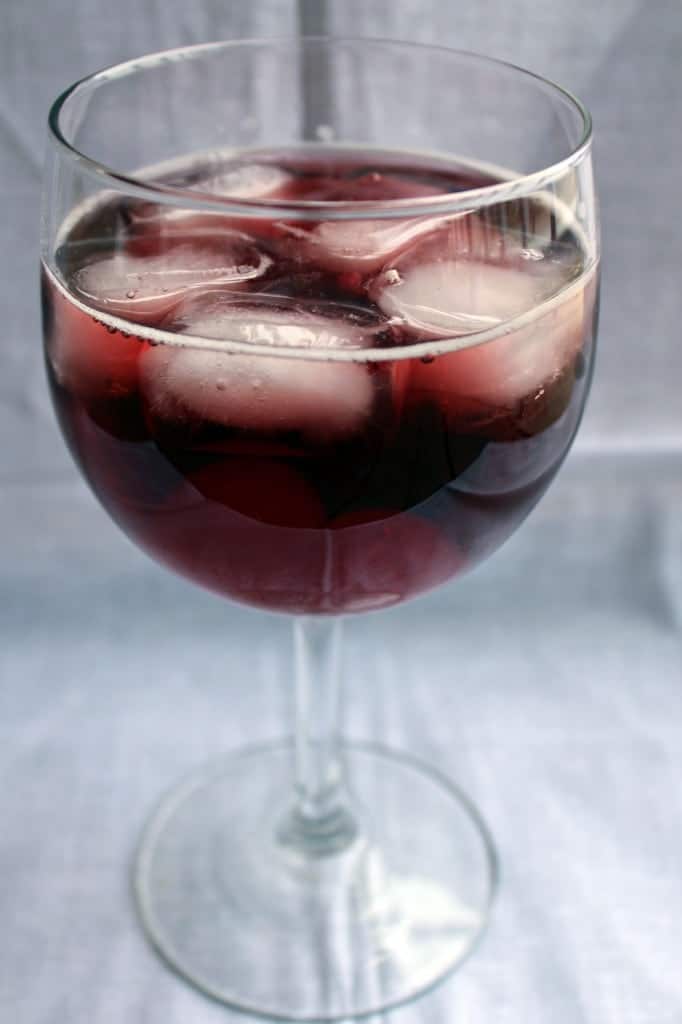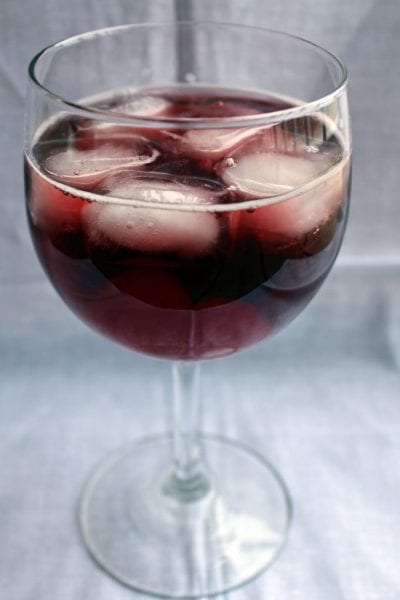 Jalapeno Moscow Mule – The Lemon Bowl