Family Friendly Meal Plan ~ Simple every day meals for the busy family! Simple, Easy & Delicious Recipes!
Be sure to subscribe to my newsletter HERE so you never miss a new recipe!
Check out our online Home Decor & Clothing Boutique Drops of Sunshine!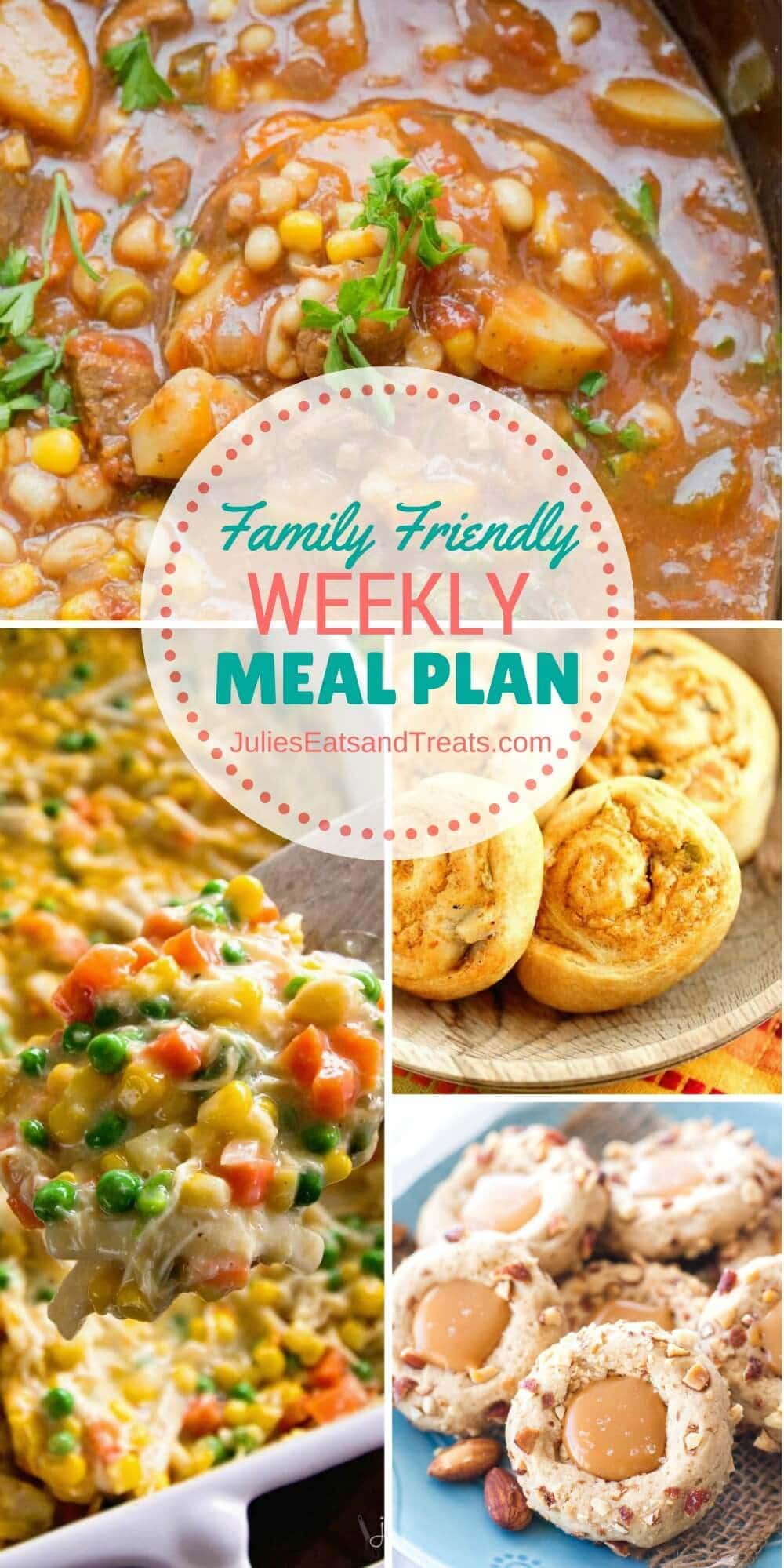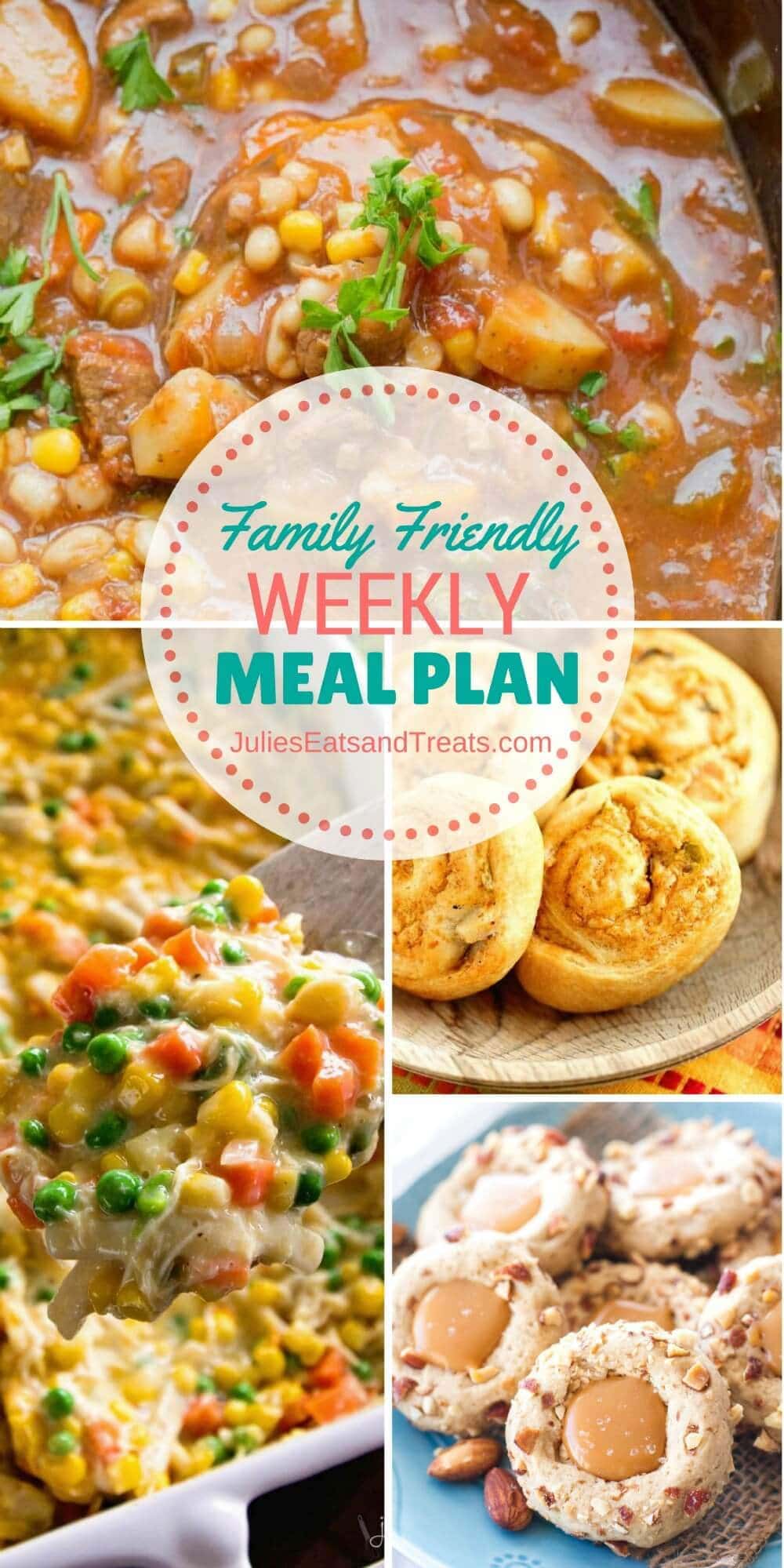 The Holidays are almost over and we are going to survive! We still have one Christmas for my hub's extended family to celebrate tomorrow night then it's off to the cabin for the weekend to chill and relax. I'm looking forward to sneaking in some reading time and unplugging for a few days. Don't miss me to much!
Speaking of the holidays Christmas was a bit interesting. The hubs ended up working all day because there was a rain storm and it was hovering around freezing point. Minnesota's weather is so weird! We missed him and he had to miss girls opening up their Santa presents plus Christmas at my parents. I was glad I got to spend the day with my family so we weren't all alone on Christmas! He got off work right before bedtime so we opened up presents with the girls at home that night. Luckily, we snuck it in because he was off in the snowplow bright and early the next day too!

MY OTHER RECIPES
I never realized how much a snowplow driver got called out before! Now, given the fact he's saying yes to all extra hours to try and bank up some time off for when baby comes.
Speaking of baby. SIX WEEKS YOU GUYS.
I just realized I should probably start buying some stuff to prepare… ahhhh the joys of having your third. You're a bit slack on getting ready!
Monday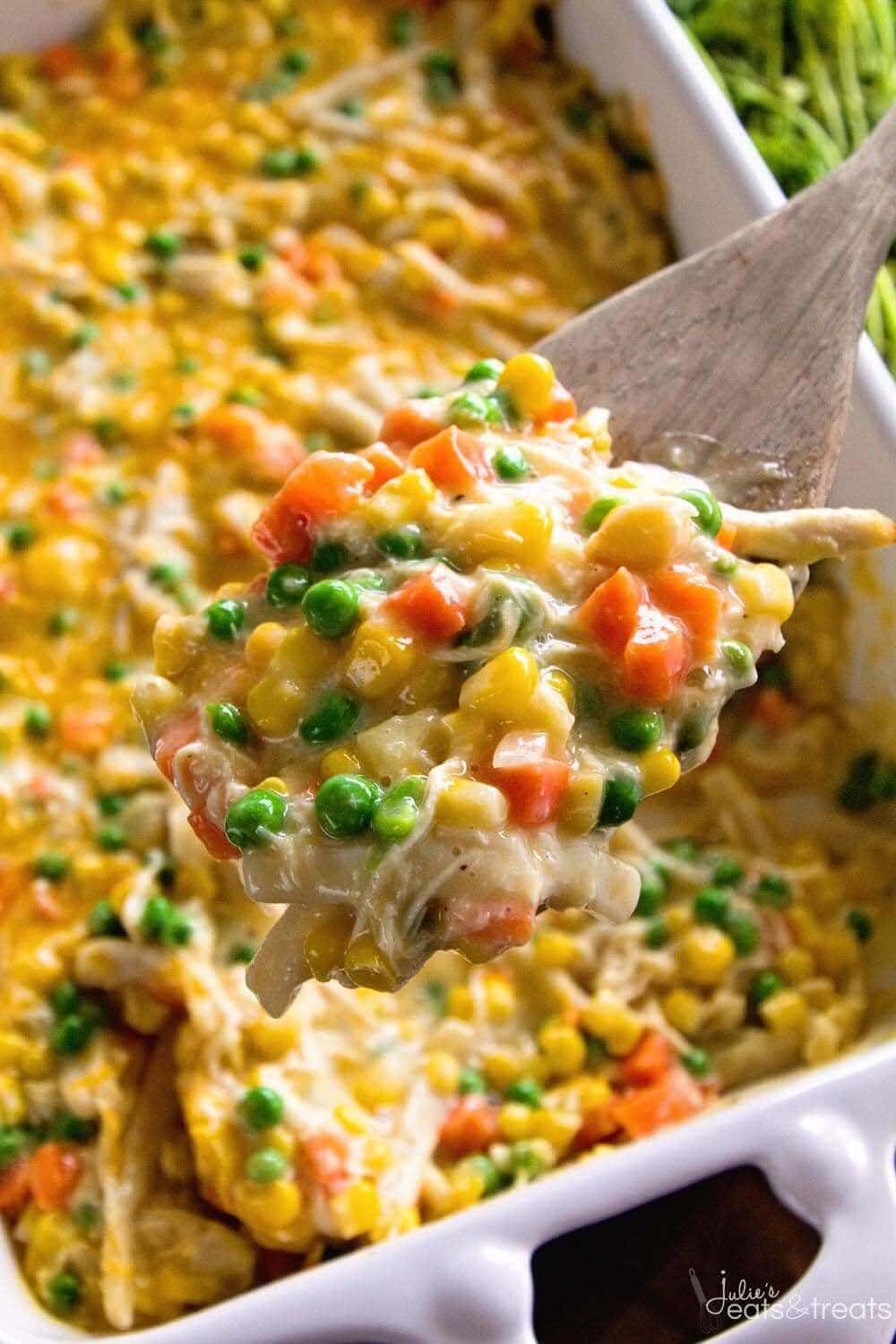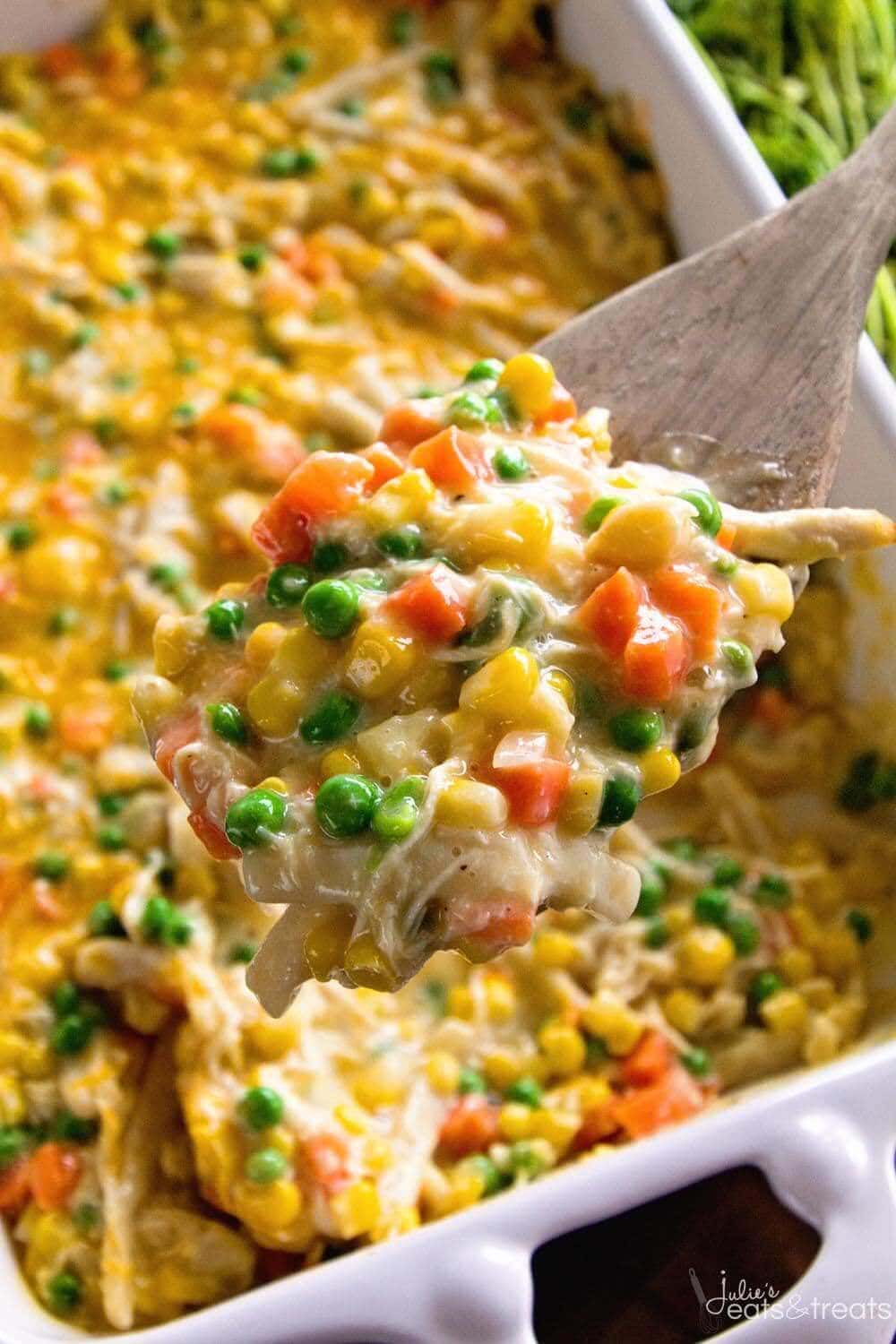 Cheesy Chicken Noodle Casserole ~ Easy, Hearty and Comforting Casserole Loaded with Chicken, Peas, Carrots, Corn and Egg Noodles! This Will Become a Family Favorite Dinner!
Tuesday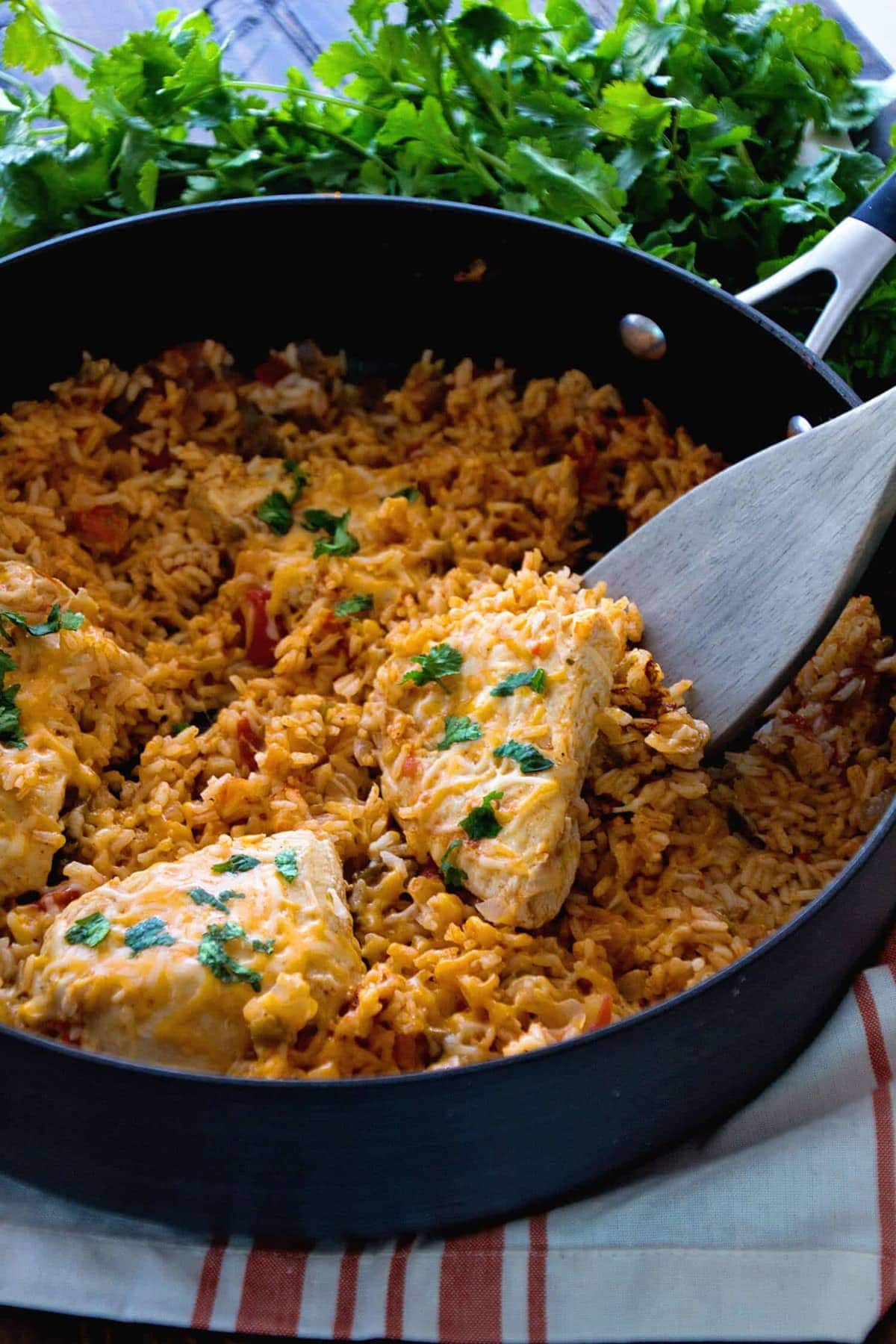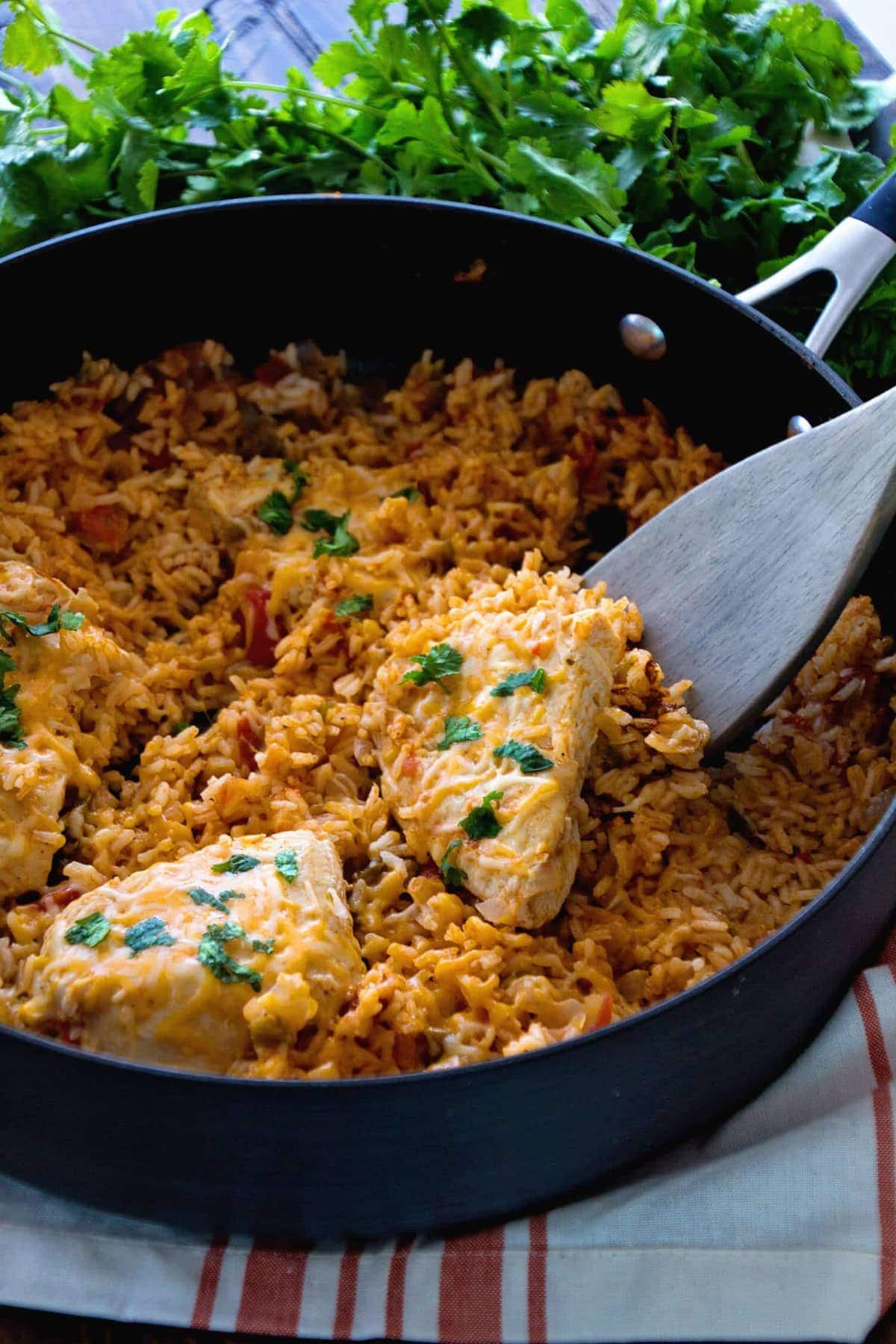 One Pot Fiesta Chicken & Rice Recipe ~ Quick, Easy One Pot Dinner with a Southwestern Flair! Cheesy Chicken In a Bed of Southwestern Rice Makes the Perfect Quick Meal!
Wednesday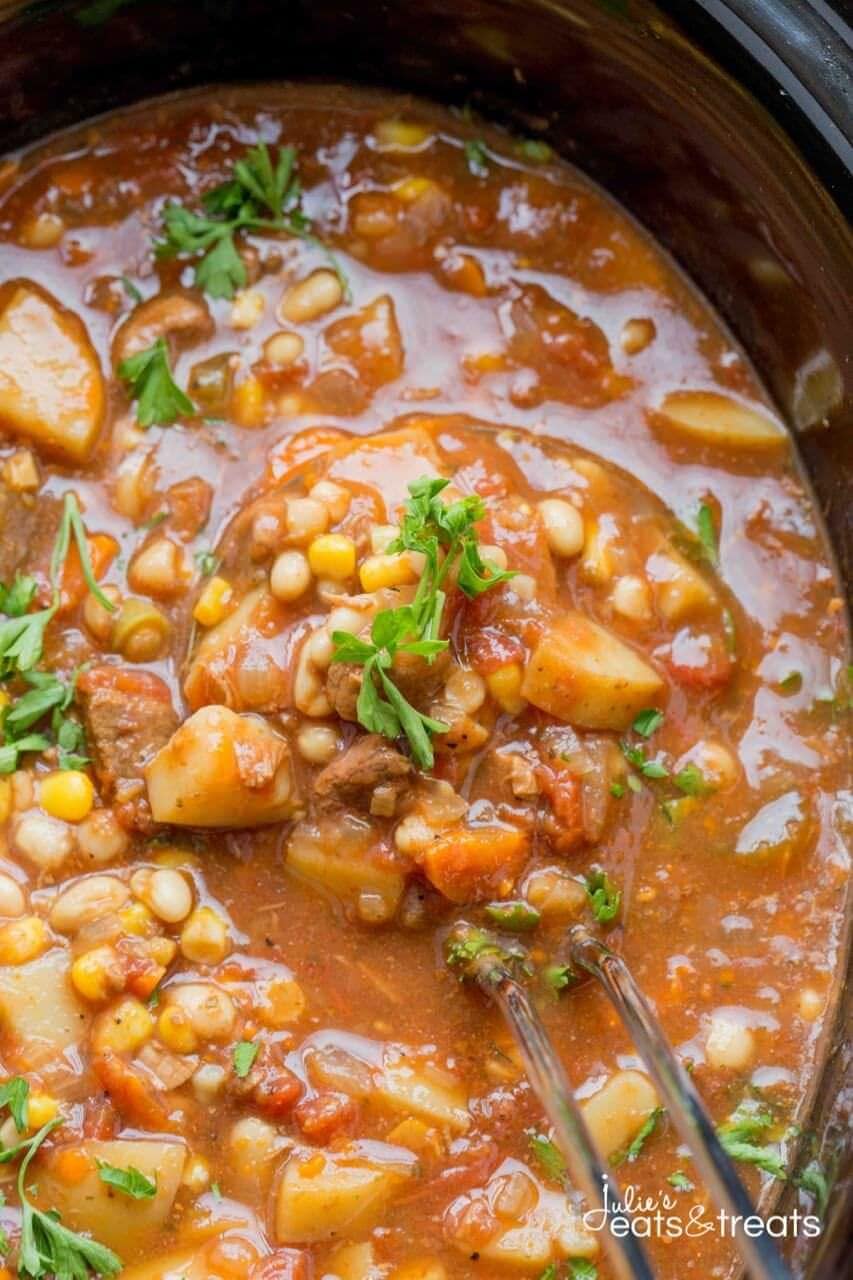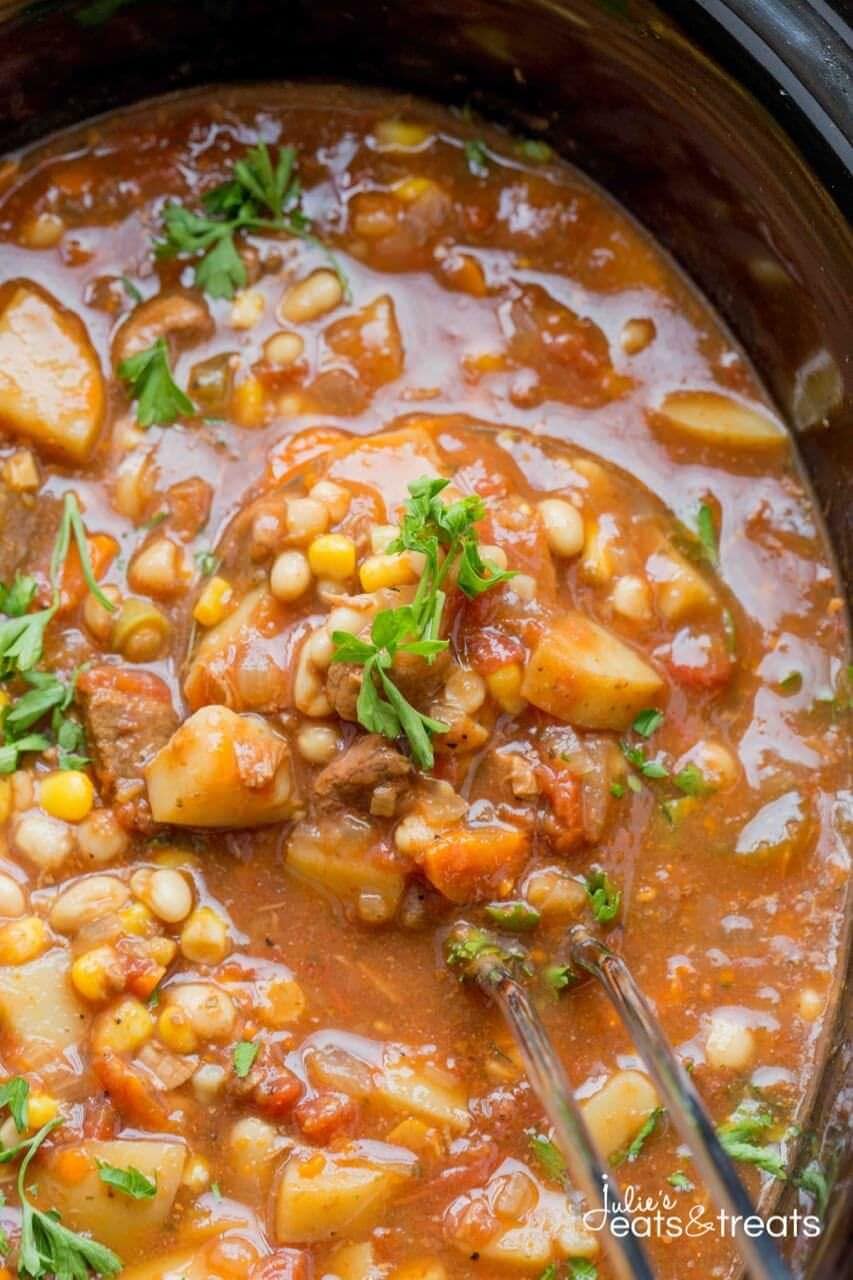 Crock Pot Beef & Vegetable Soup ~ Easy to make, loaded with hearty vegetables & delicious beef. This is one slow cooker soup you must make this winter. 
Bacon Chipotle Mac & Cheese ~ Only One Pot, 6 Ingredients and Ready in 25 Minutes!!
Friday
Supper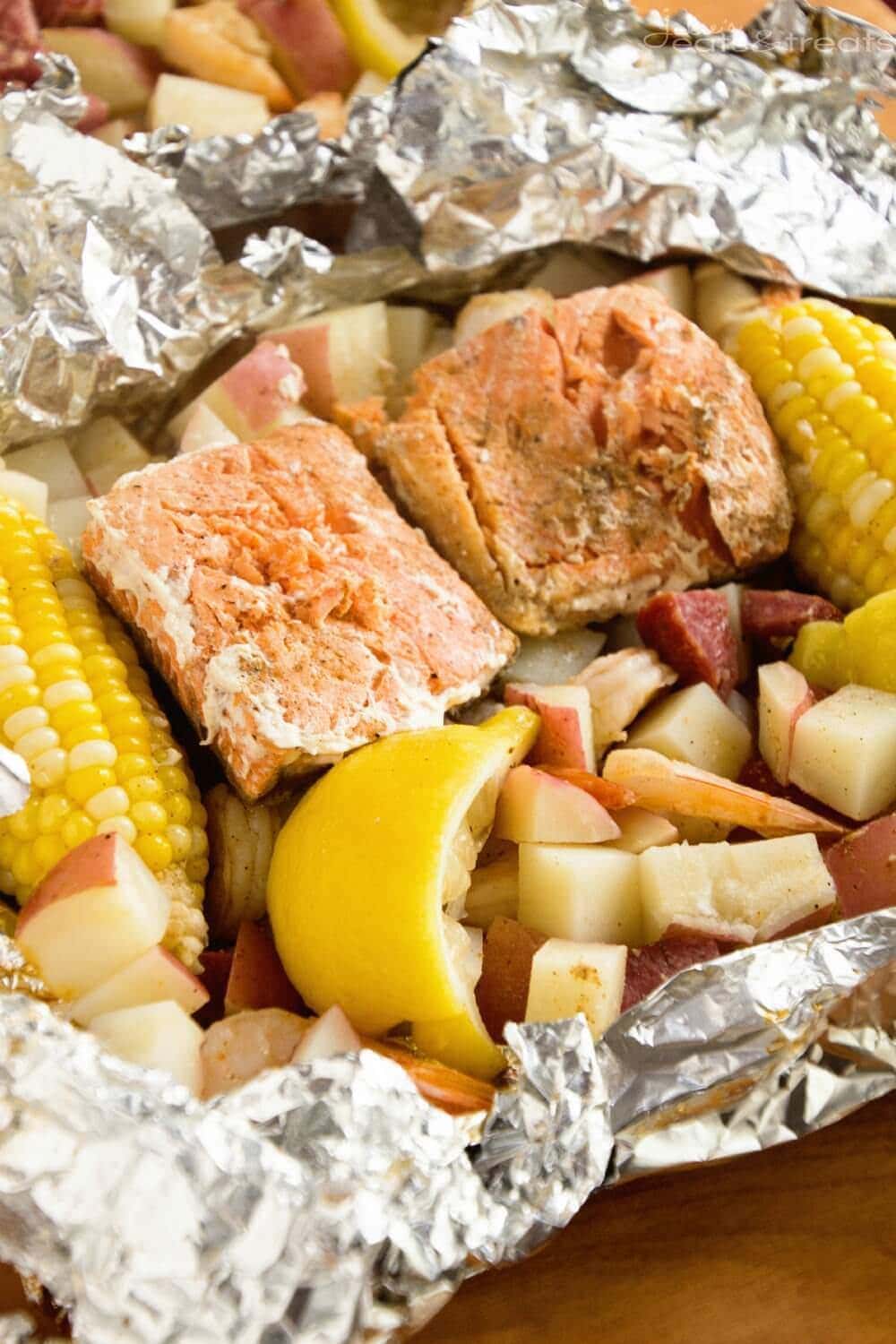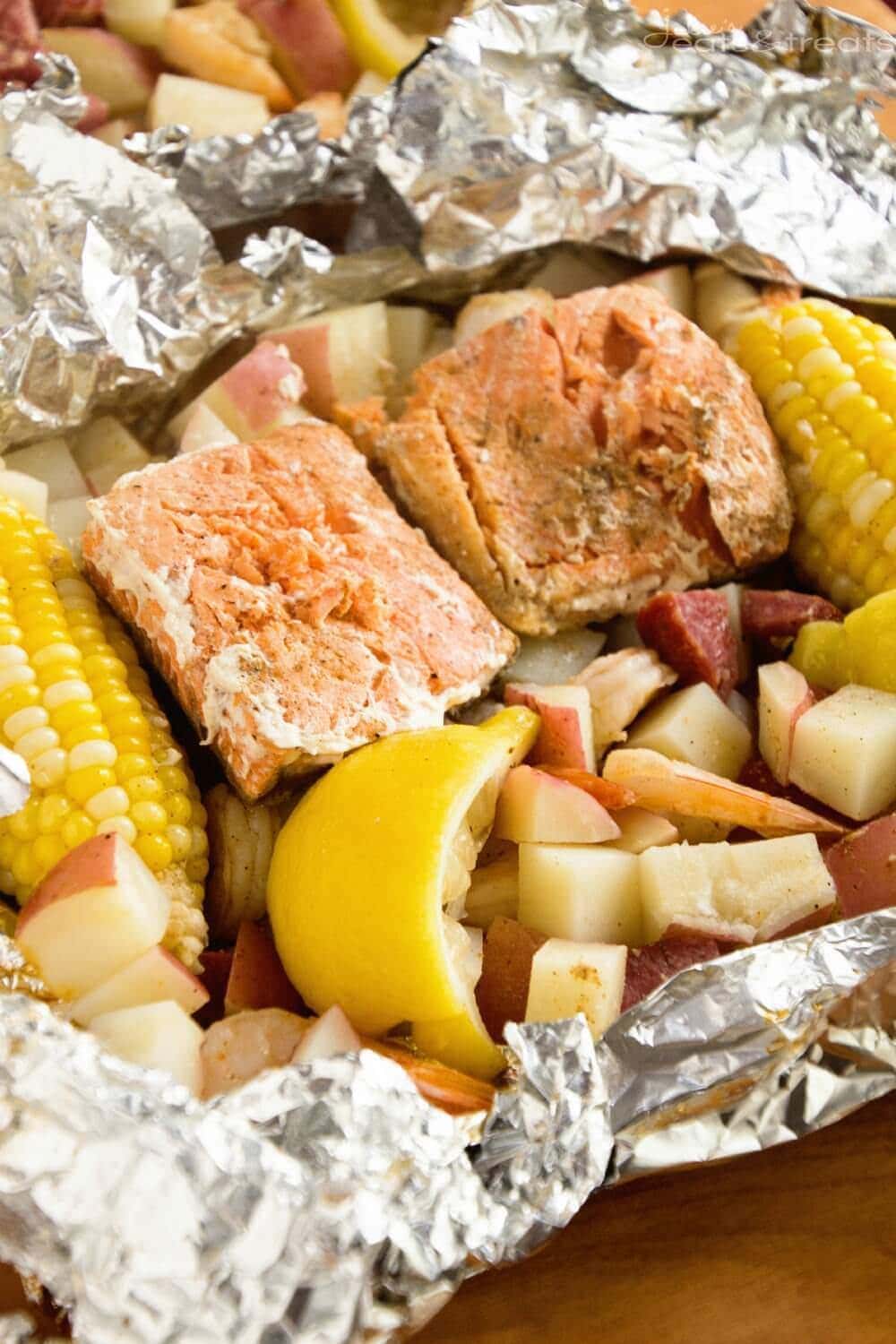 Cajun Shrimp Boil Foil Packets ~ Foil Packets Stuffed with Potatoes, Salmon, Shrimp, Summer Sausage, Corn and Seasoned with Cajun Seasoning!
Treat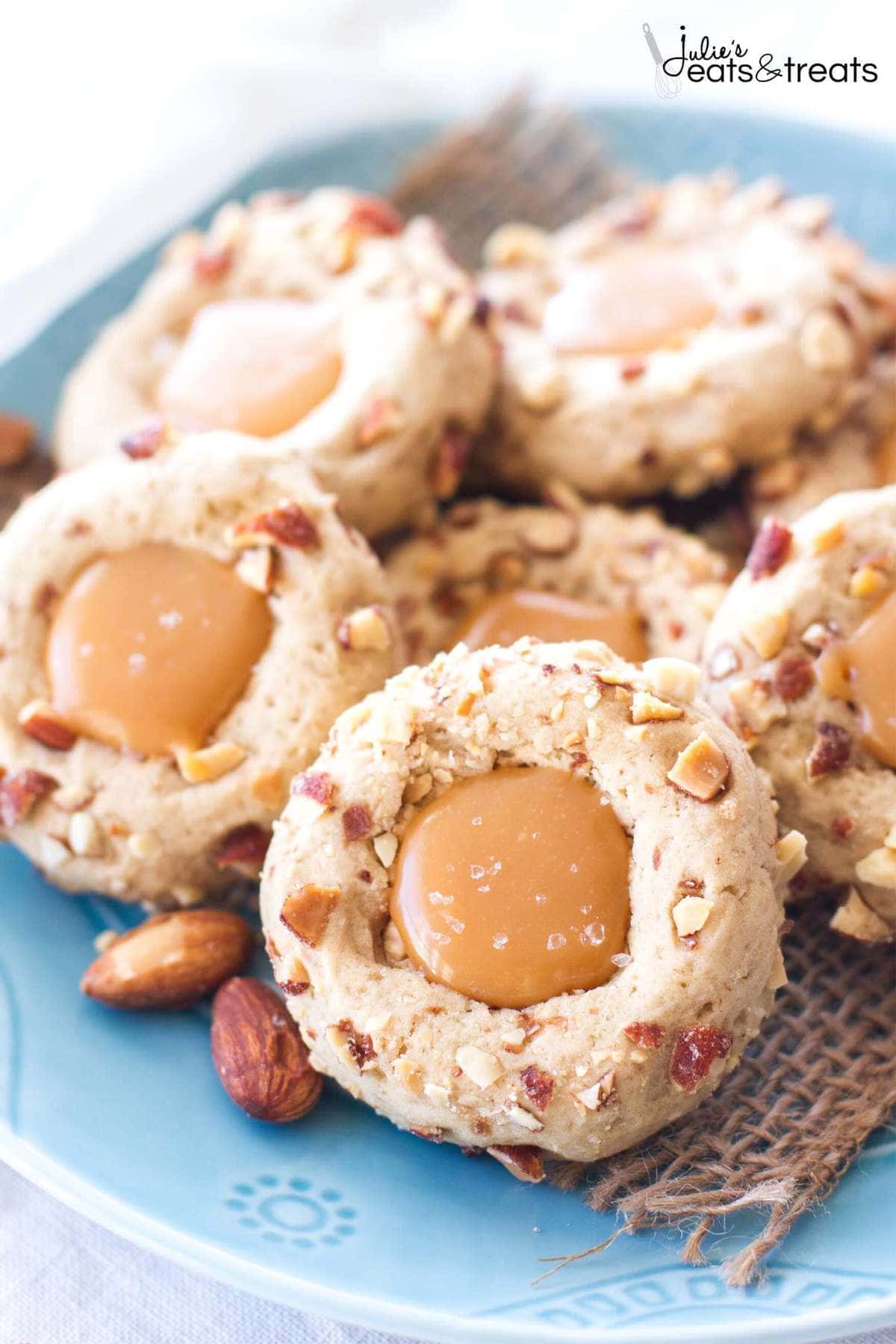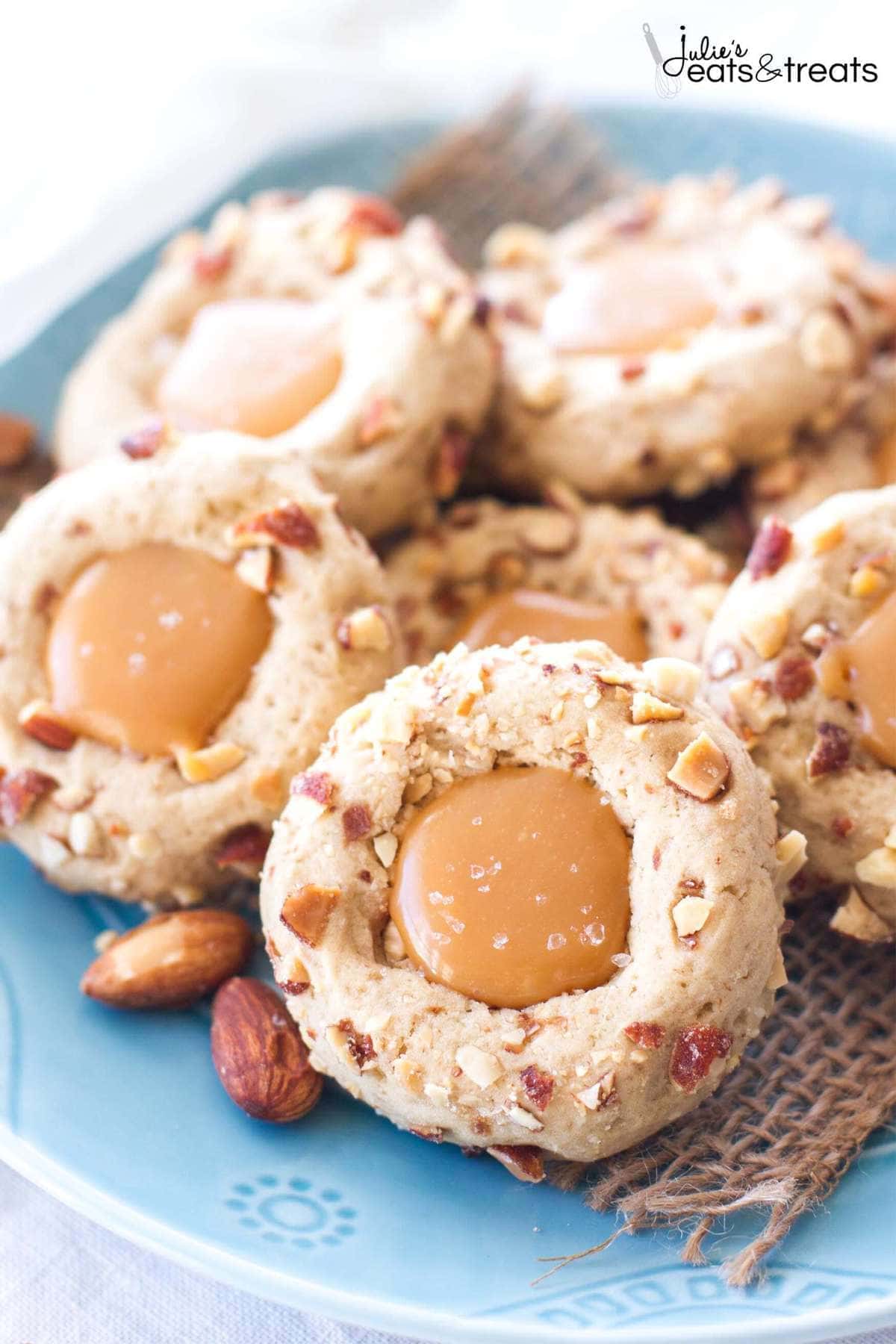 Salted Caramel Almond Thumbprint Cookies ~ Easy, Cookies Are Perfect for Any Holiday Party or Cookie Exchange! Slightly Nutty, Sweet and Incredibly Rich with Salted Caramel Filling!
Saturday
Easy Oven Baked Scrambled Eggs ~ Light, Fluffy, Perfect Scrambled Eggs with Cheese! Baked to Perfection in Your Oven! 
Supper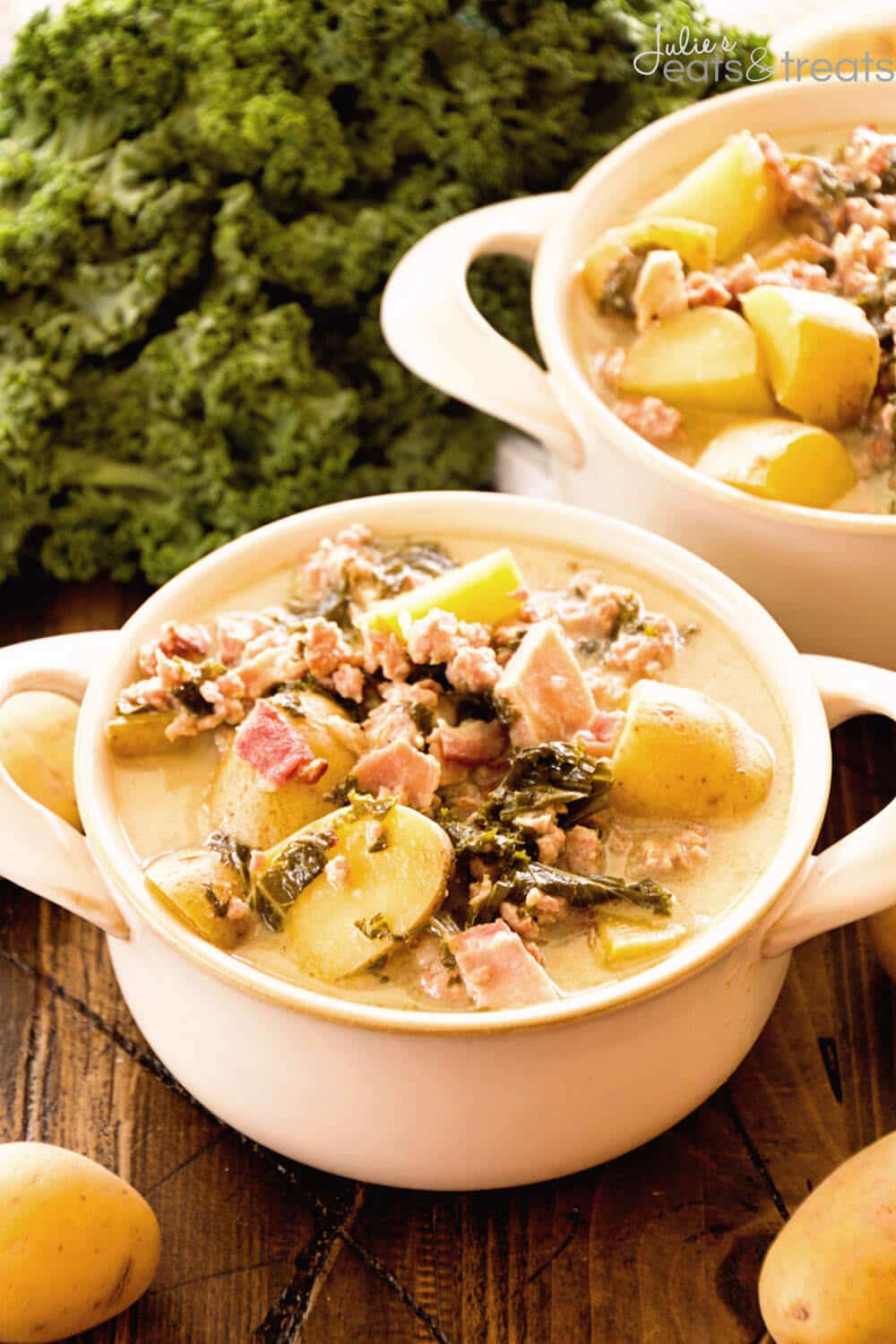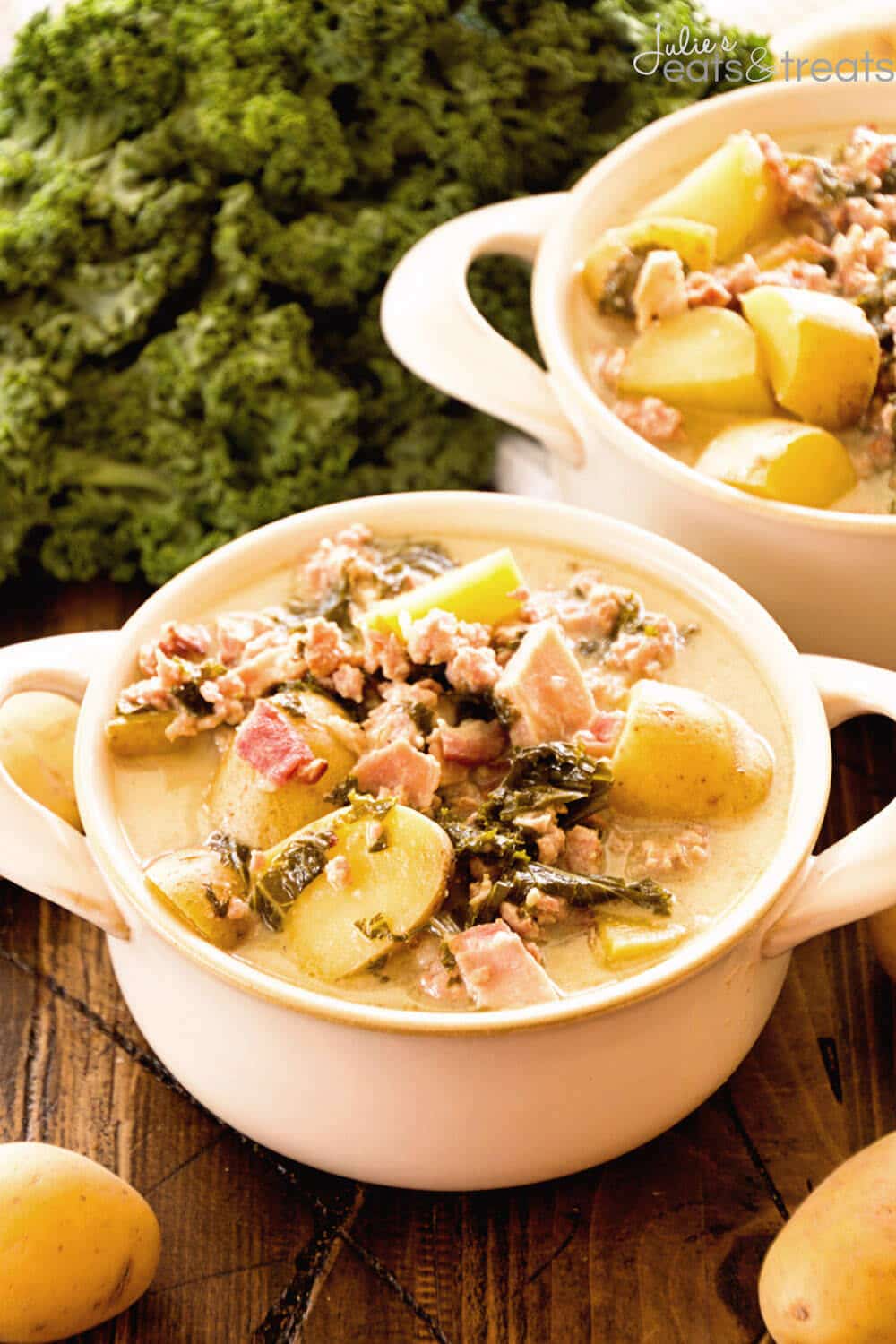 Light Crock Pot Zuppa Toscana Recipe ~ A Delicious Copy Cat Recipe of Olive Garden's Zuppa Toscana But Even Better Because It's Slow Cooked in Your Crock Pot and Lightened Up! Perfect Comfort Food Dinner!
Sunday
Breakfast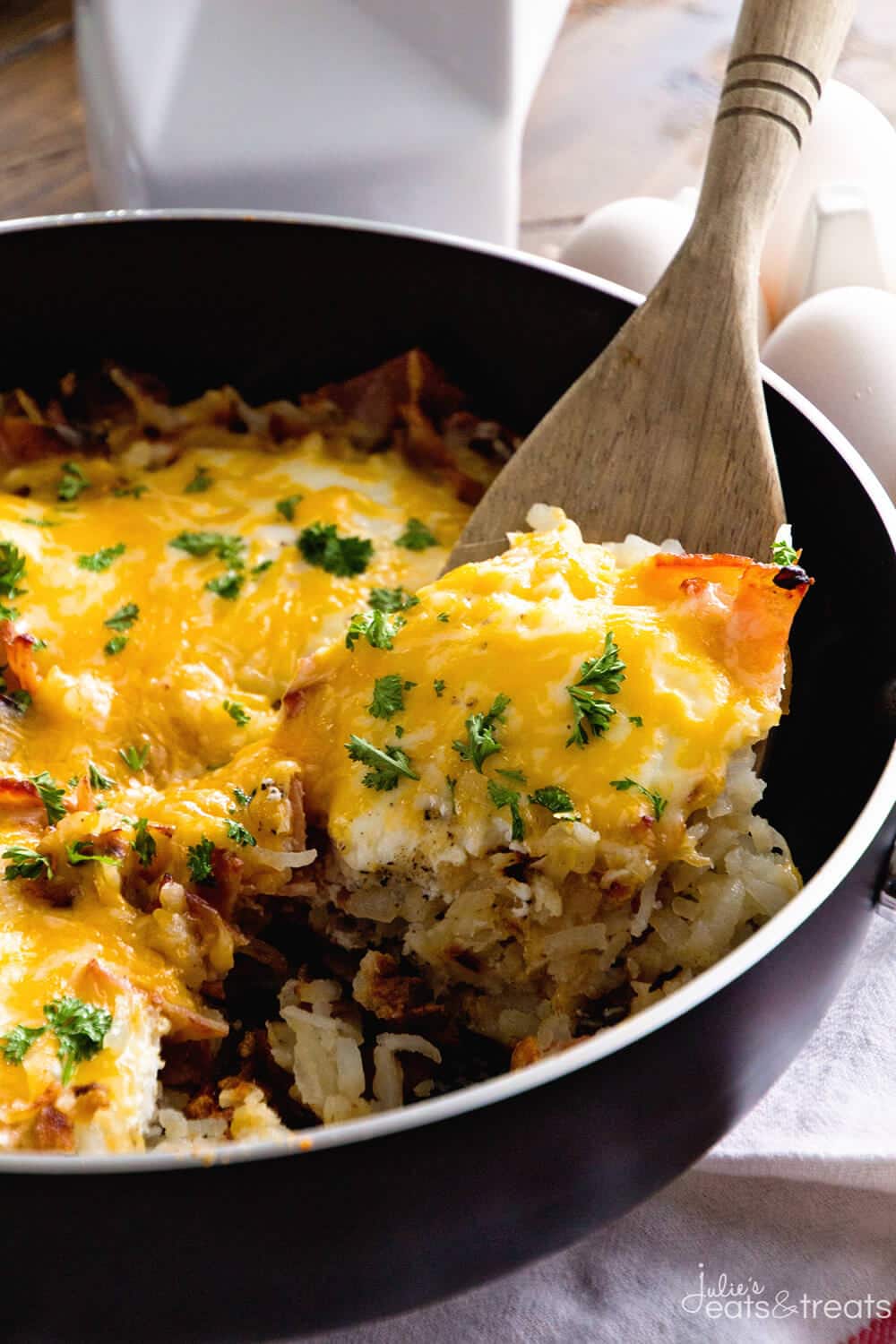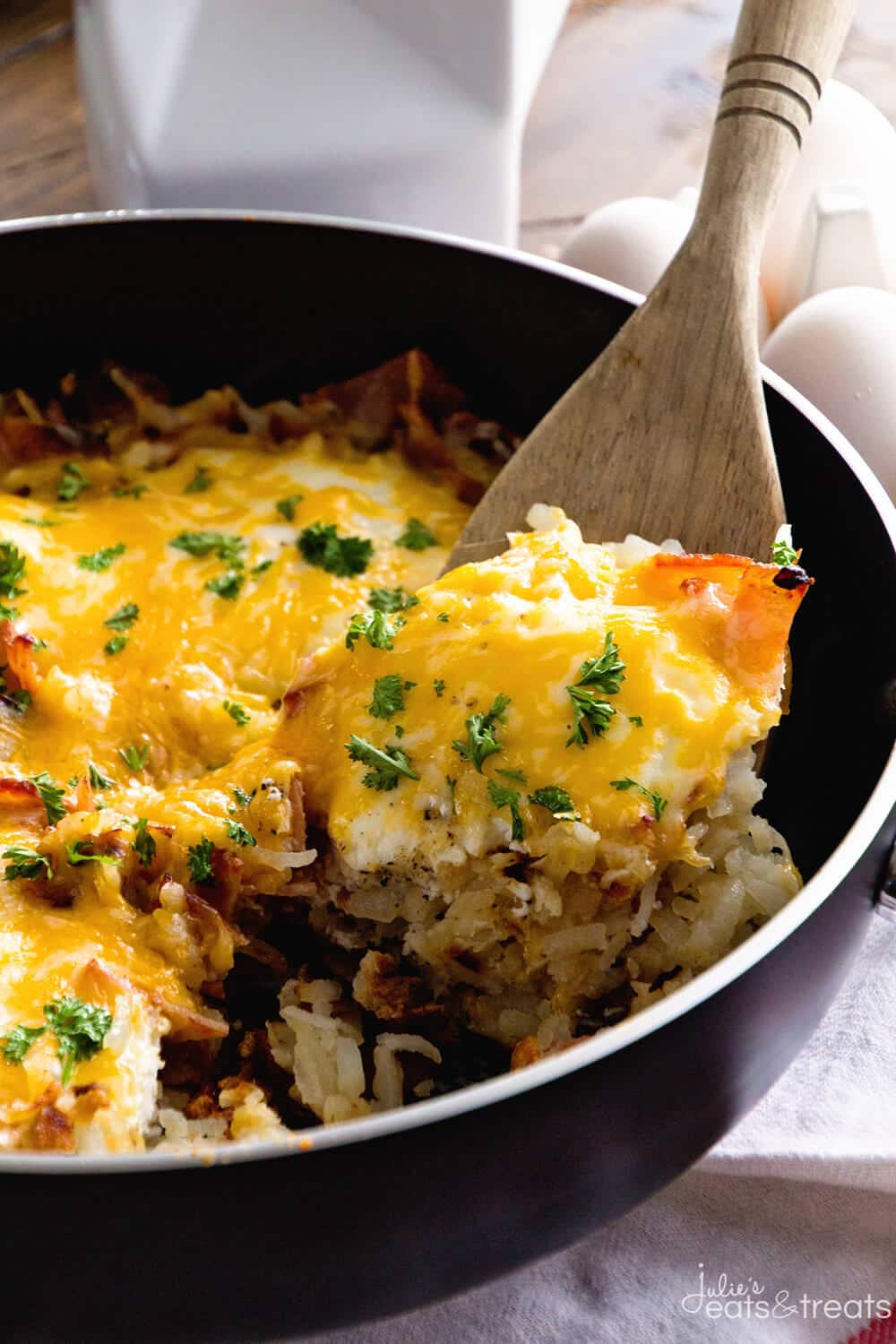 Cheesy Bacon Egg Hash Brown Skillet ~ Delicious, Easy Breakfast Skillet Loaded with Crispy Bacon, Hash Browns, Cheese and Eggs! You Can Even Serve it For Dinner!
Game Day Appetizer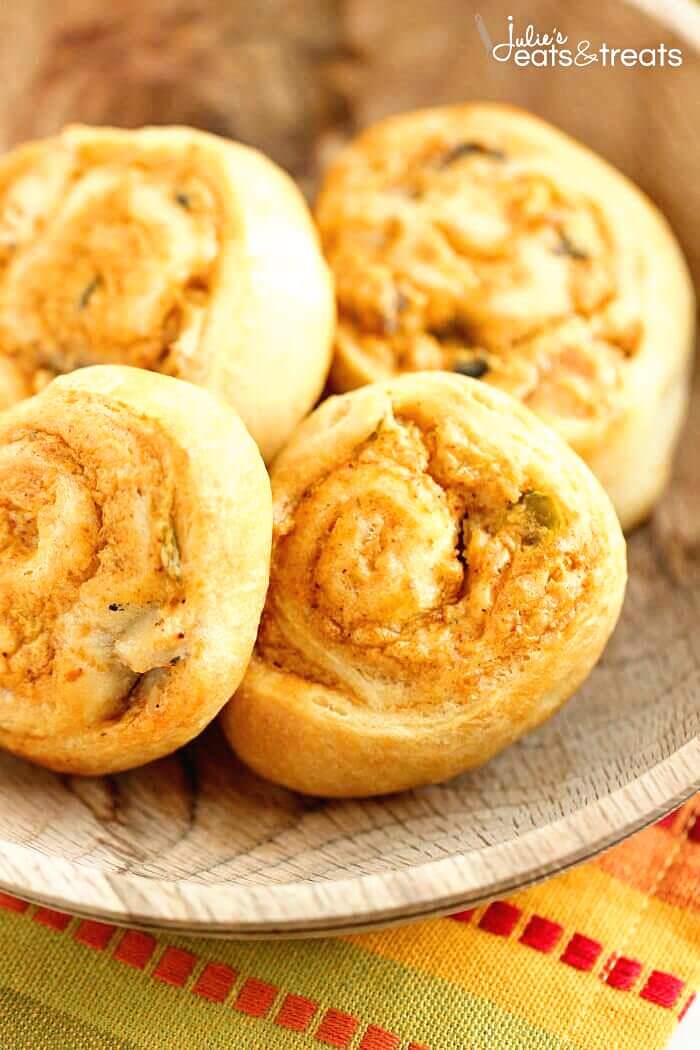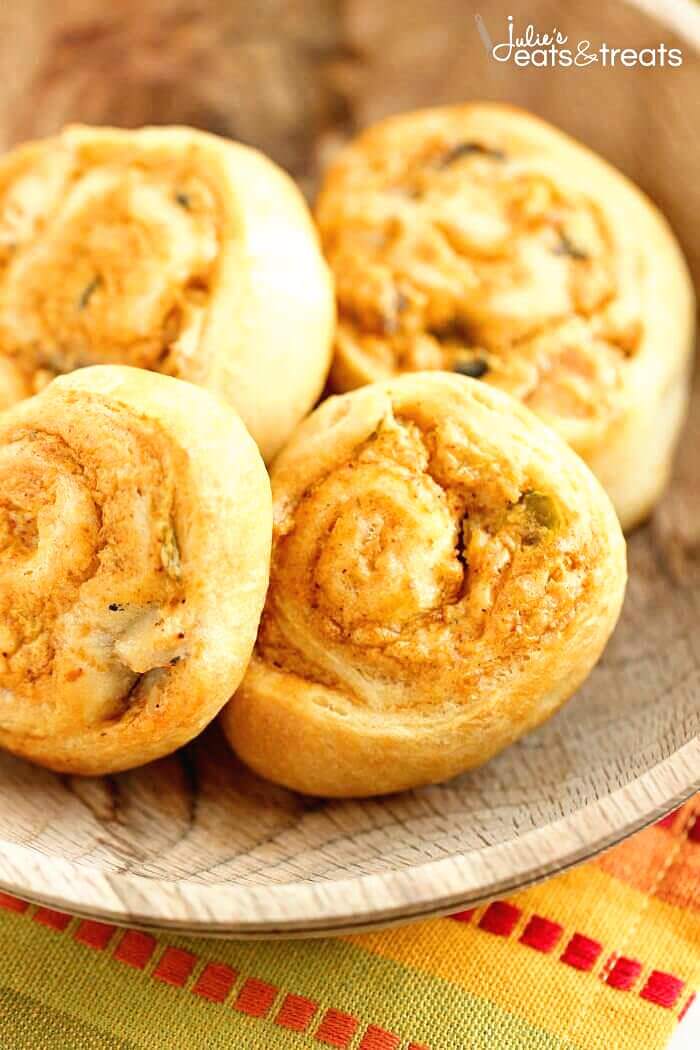 Crescent Chicken Taco Pinwheels – An easy appetizer recipe filled with diced chicken, cream cheese, taco seasoning, and green chiles.  It's perfect for when you need a quick snack or dinner idea too!