Family Gallery Wall Reveal featuring Cut It Out Frames!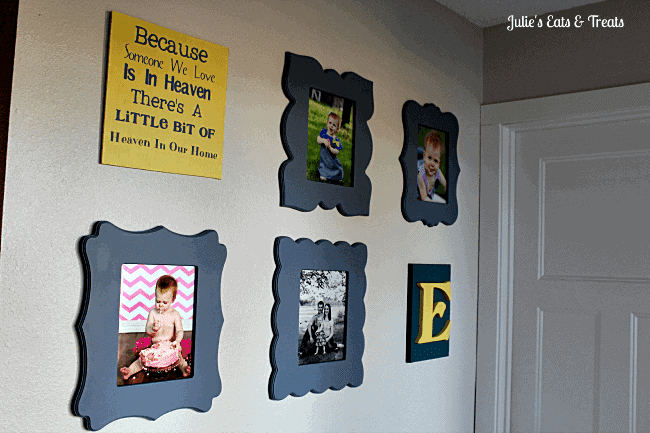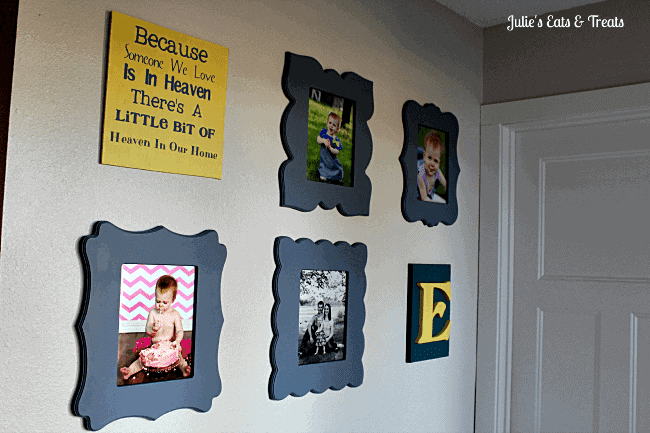 Remember that house we were remodeling? If not, you can check it out here.
Well that house, ya we are still remodeling. It's never ending. I kind of want to bury my head in the sand by now. We are mostly finished with the upstairs, but there are still plenty of finishing touches. The outside is almost done except the back side of the house needs siding. I keep waiting for another part of the house to get completely finished so I can share it with you. Obviously that never happens because you never get any updates do you?
The basement is cleaned and mostly ready to go, but we are trying to focus on finishing the outside because when you live in Minnesota you just never know when it's going to snow!
I'm proud to reveal the very first items I have hung on any wall of my house! It's this fabulous Family Gallery Wall featuring Cut It Out frames! I'm in LOVE with those frames. I've been drooling over them since I first saw them and knew I had to have a few in my new house.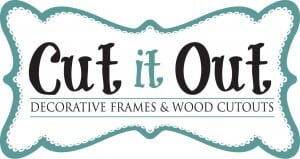 MY OTHER RECIPES
With Cut It Out frames you start with a blank slate, then pick a color of acrylic paint that you roll on with a foam brush and then get to work making your collage! I choose to pull the colors from the living room through to the entry. I totally love it. I'm also super proud of my little "E" shadow letter!
I'm already dreaming about what other collages I can make in my new home!
Guess what? I have a great deal for you today. I'm giving away a set of 4 – 8×10 in frames! You can have your very own gallery wall. How see it is that?
If you don't win the giveaway…I still highly recommend you head right one over to Cut It Out and snag yourself a few frames anyway!
Make sure you don't miss any of the fun stuff Julie's Eats & Treats is up too!
Make sure you don't miss any of the fun stuff Julie's Eats & Treats is up to!