This is a Sponsored post written by me on behalf of Breyers Gelato Indulgences for SocialSpark. All opinions are 100% mine.
Grab your favorite Breyers Gelato and have a sweet treat with your sweetie at home!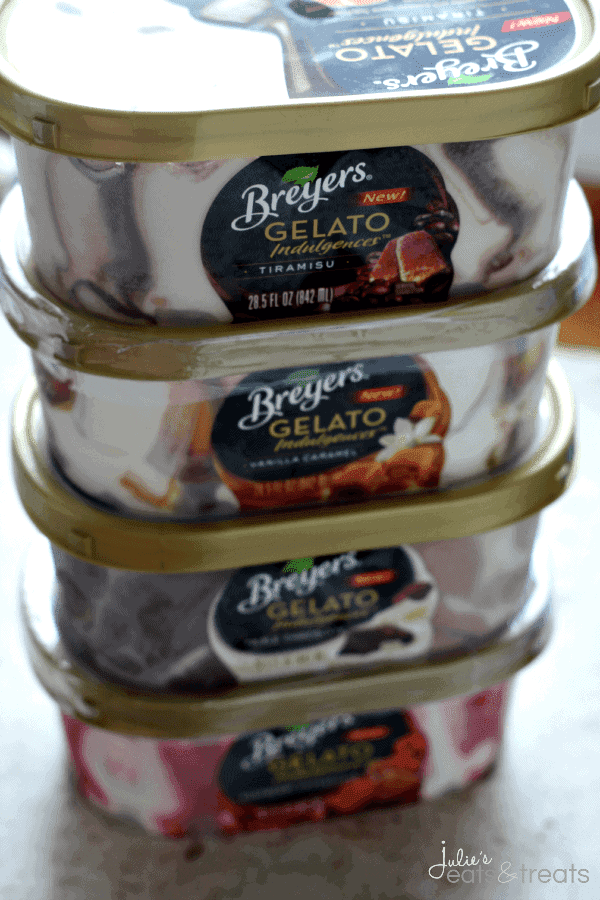 Gone are the nights of taking off to a movie or dinner on a whim. Children bring a different plan of action to the table. It's called stay at home date nights! The planning of taking off for a true date night is to overwhelming sometimes so it's easier to plan a special night at home.
This past "date night" we grabbed a movie that I've been dying to watch and our favorite Breyers Gelato Indulgences hunkered down on the couch and enjoyed the night. This resulted in me being up past my bedtime but it was so worth it! We were at our cabin so we didn't have any Cable TV or Internet which equaled no distractions and I even stayed awake the whole movie!
Have you heard of Breyers new line of Gelato? They are to die for. Sinfully good! Plus they are served up in small containers and I love the curled chocolate shavings or graham crumbles to make you feel special!
Breyers® is expanding is portfolio with the new Breyers® Gelato Indulgences™.  There are four delicious varieties of creamy gelato featuring luscious sauces and gourmet toppings to give you the ultimate indulgence. Breyers® knows indulgences since they've been bringing families together for over 140 years with delicious frozen treats!
I'm lucky and I got to try all four flavors! Totally my dream on a date night!

MY OTHER RECIPES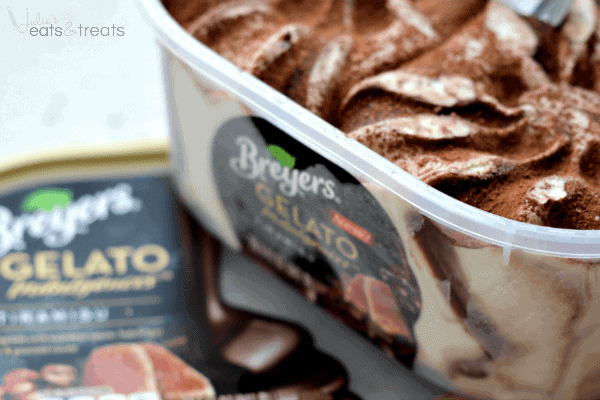 Tiramisu features mascarpone gelato topped with espresso sauce, ladyfinger cookie pieces and sprinkled gourmet cocoa!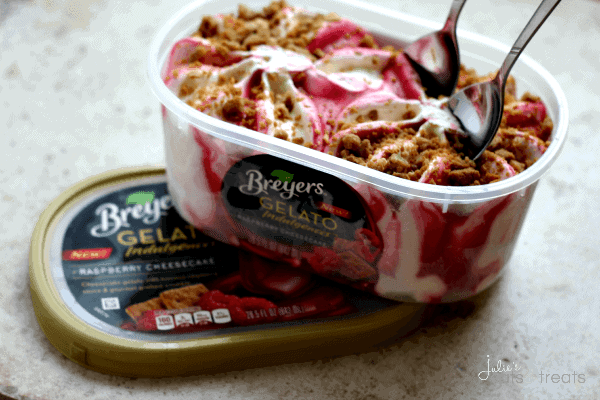 Raspberry Cheesecake features cheesecake gelato topped with luscious raspberry sauce and gourmet graham crumble!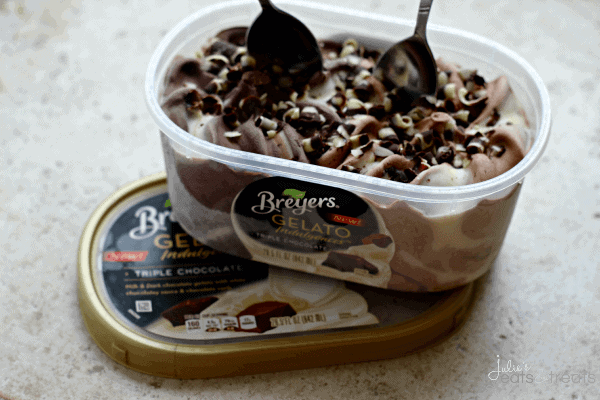 Triple Chocolate features milk chocolate and dark chocolate gelatos topped with white chocolate sauce and chocolatey curls!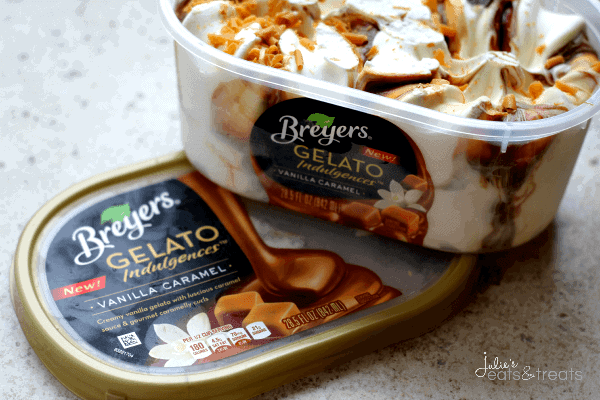 Vanilla Caramel features creamy vanilla gelato topped with luscious caramel sauce and gourmet carmelly curls!
This one was my FAVE! But honestly you can't really go wrong with anyone of them!
Breyers® Gelato Indulgences™ are now available at grocery stores nationwide in a 28.5 oz clear tub, showcasing the gelato with its luscious sauce and gourmet toppings, for a suggest retail price of $4.49-$5.99.