Plump & Juicy Gold'n Plump Original, Mushroom Swiss & Bacon Cheddar Chicken Patties! Perfect to fire up the grill with!
Be sure to subscribe to my newsletter HERE so you never miss a new recipe!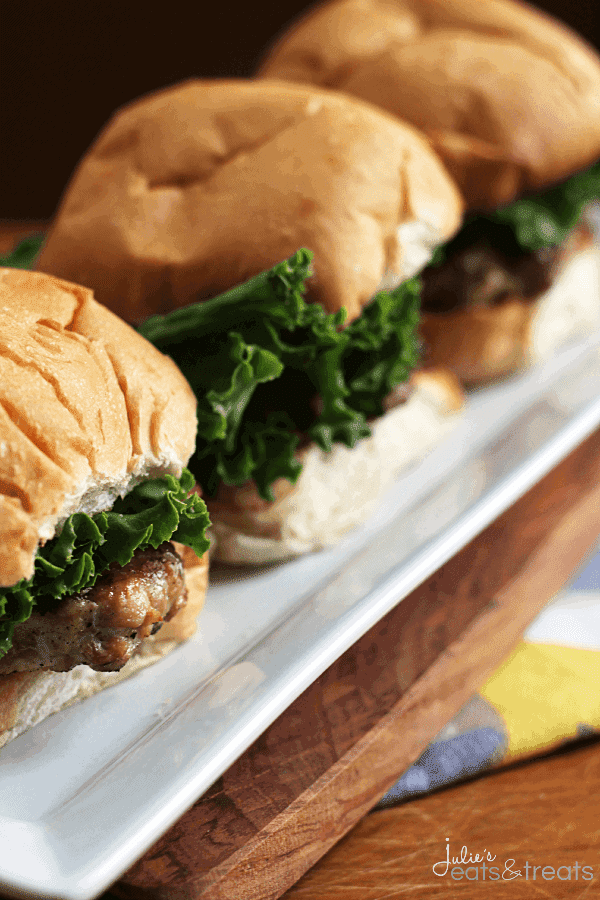 *I was compensated by Gold'n Plump  to create this recipe & post. All opinions expressed are completely my own.
 Summertime grilling is in full swing and I'm enjoying every moment of it! We head to the cabin as many weekends as possible in the summer to soak up the sun for those long Minnesota winter months that are looming in front of us. I'm always trying to find as many recipes as possible that require grilling because my husband takes care of the grilling most of the time. Sneaky aren't I? Sometimes I just don't feel like doing much of anything on the weekends including reading a recipe and providing him with something to grill.
Enter these amazing Gold'n Plump Chicken Patties. I'm in love! They are so easy and perfect for those weekends when you just don't feel like doing much or weeknights for that matter. Let's get real. Those are most nights for me!
Do you know how easy they are? Literally I opened up the box, pulled them out and placed them on the grill. Looked at the hubs and said grill 'em up!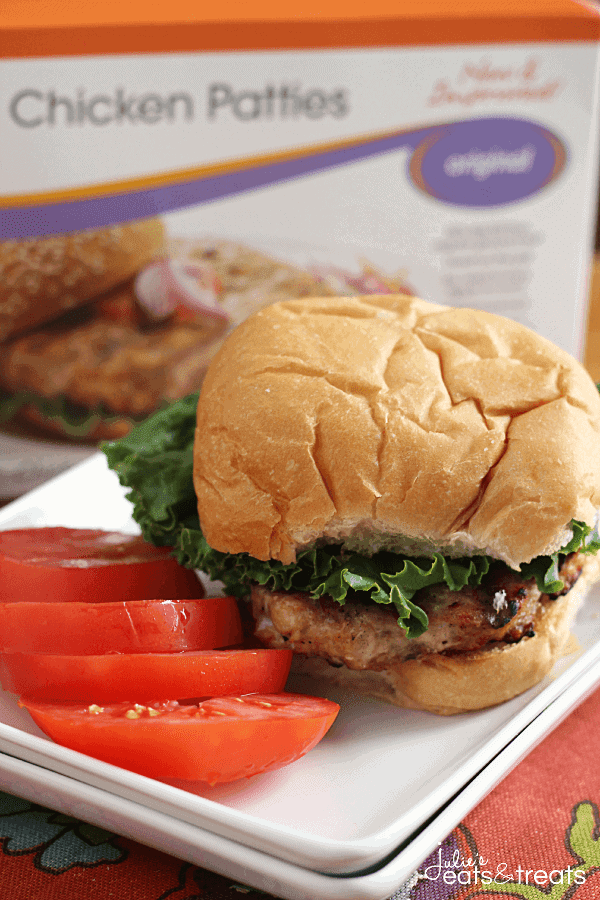 MY OTHER RECIPES
Plus if you are looking for a little bit healthier option than beef these are perfect for you. The Original contains 56% less fat than ground beef burgers! They are a great new alternative in your grocer's freezer section. These 1/3 lb burgers come in vacuum-sealed frozen packages for freshness and convenience. They can go straight from your freezer to your grill or skillet. Perfect for those busy times when you don't even have time to defrost!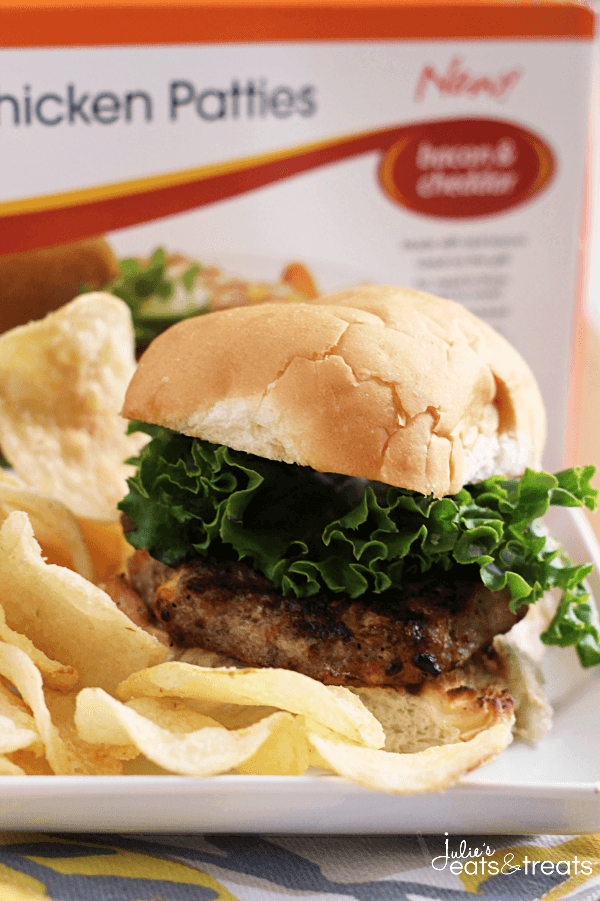 Gold'n Plump Chicken Patties are available in three flavors. Of course they have the original chicken patties plus two new flavors are out just in time for summer! They are the amazing Bacon & Cheddar and Mushroom & Swiss Chicken Patties. All three of them are pretty amazing in my opinion! They each contain real, flavorful ingredients like bacon, cheese or mushrooms.
I added some BBQ Sauce to my Bacon & Cheddar Chicken Patties and they were fabulous. Moist, plump and juicy perfection!
I went out of the box and piled salt & vinegar chips on my Original patty, stuffed it in a bun and loved the crunch and tang added to it! Don't judge, just give it a try!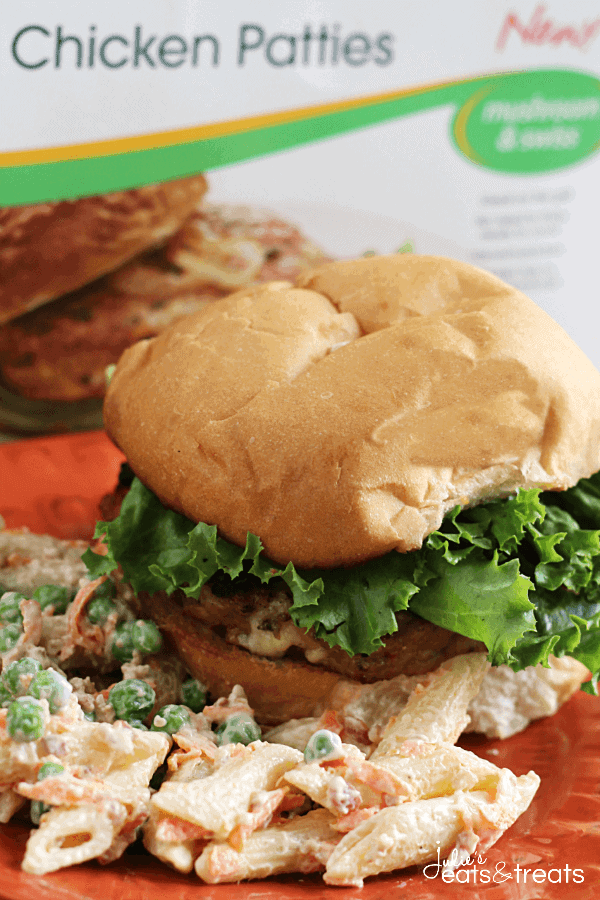 Best part about this is that Gold'n Plump and I have joined together to offer you a great giveaway to try these amazing burgers! Enter below for a chance to win!
 Make sure to follow Gold'n Plump on Facebook, Twitter and Pinterest for more great recipes and information on new products!