Grilled Garlic Butter Corn
Grilled Garlic Butter Corn ~ Fresh, Juicy Sweet Corn Recipe Grilled in Garlic Butter!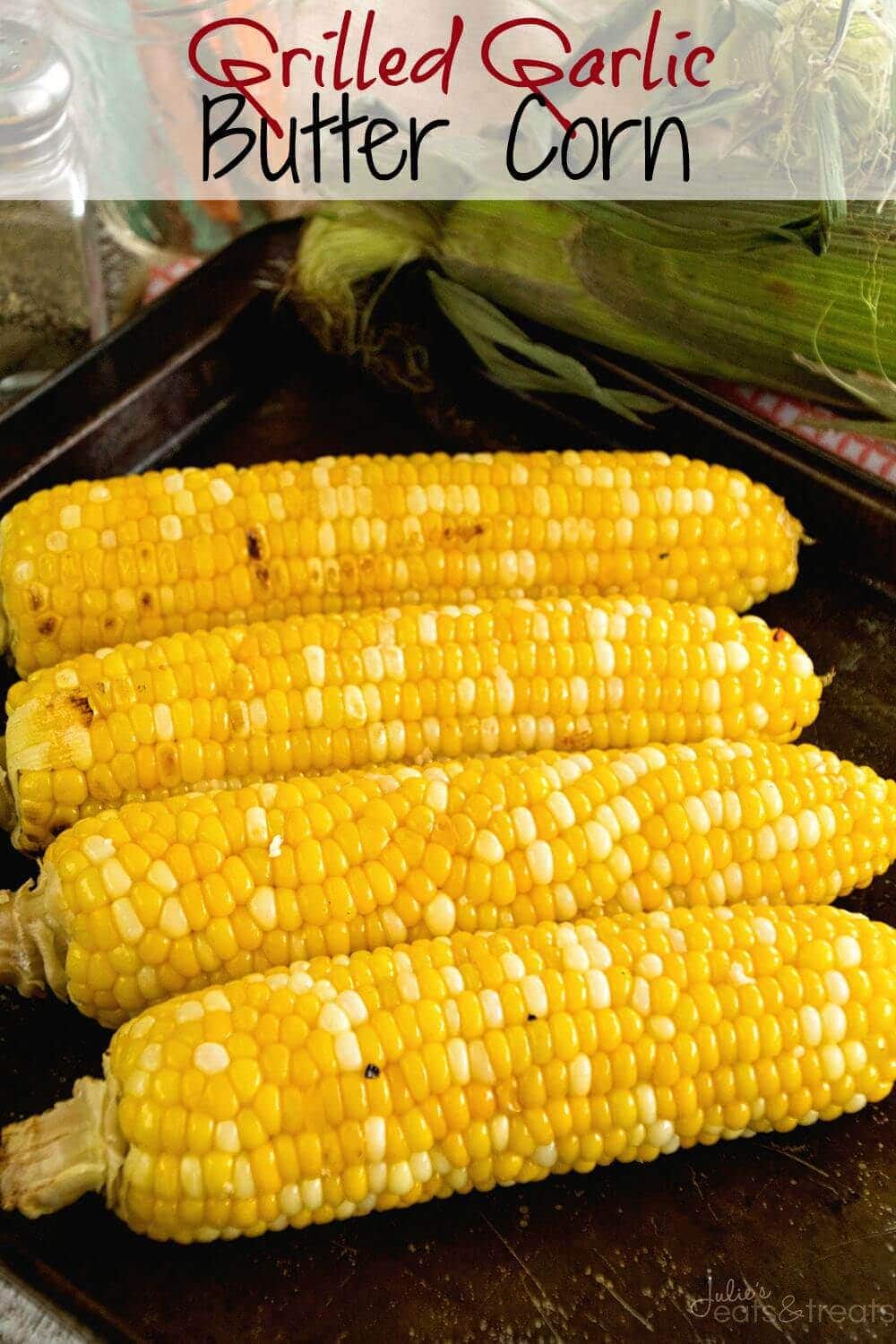 Want to hear my latest predicament? Well, you are going to even if you don't want to! If you don't want to just scroll right down to the fabulous recipe for Grilled Garlic Butter Corn and I won't judge a bit. For the rest of you that are going to hang in there with me through this post here it is. I have lost my wedding ring. EEEKKKKKK. I'm rather sick to my stomach about it if you can imagine. Plus, the brother gets married Saturday and I kind of, would really like it for that. I feel naked. I go to touch it and then remember. Has anyone else went through this? I'm really, really hoping it's just a temporary misplacement and not a lost ring. For crying out loud I've only been married 5 years! I could go through a lot of rings at this rate.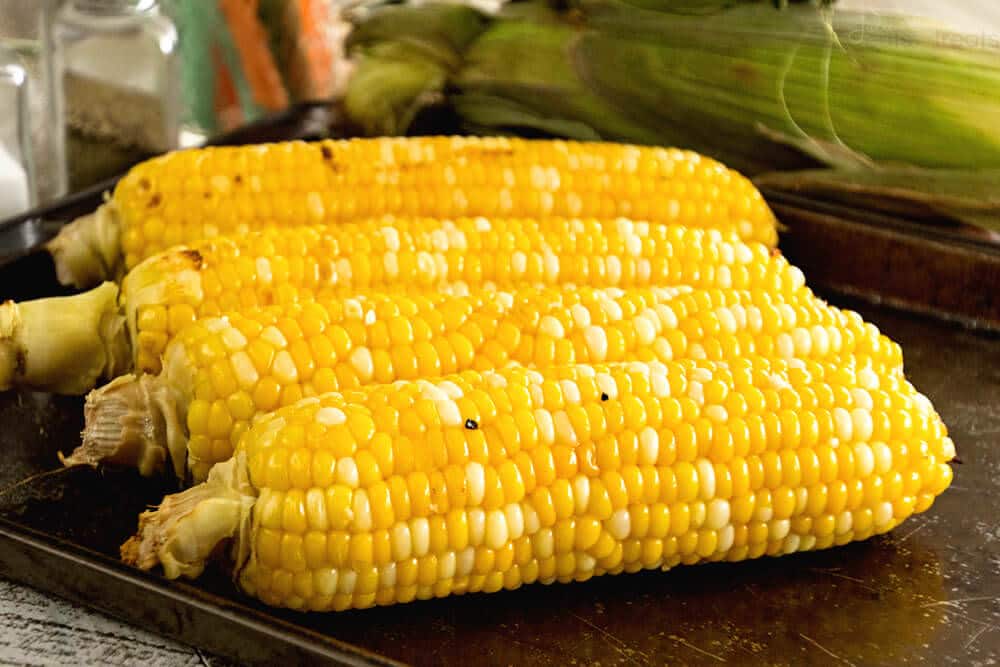 So I had it when we went to the cabin on Friday night and Monday morning I went to put it on back home and it was MIA. I was rushing to get out the door and I was sure I had just misplaced it and would find it that night. Well, needless to say I did not find it that night. Then I was thinking it's probably laying on my vanity in my bathroom at the cabin and it's no big deal. My Mom and Dad happened to be going to a town close to the cabin today so they went on a search for it. They came up empty handed. Now, if it was my Dad looking I'd think he just couldn't find it, but on the other hand if Mom looks she finds it. I learned that fast growing up. If you were going to have someone look for something send mom on the job. She's a hound dog! So tonight the hubs and I turned the house upside down. Nada. I keep thinking I'm going to see it in the stupidest place and go duh there it is. I haven't. It's Tuesday. I have four days to find this blasted thing. Sigh. I'm so scattered brained at times.
Did I mention my check card is also missing? Yup. I remember seeing it and thinking that's a really stupid place for that then apparently I left it there because it's MIA. If you find my brain could ya send it right on over to me? Much appreciated.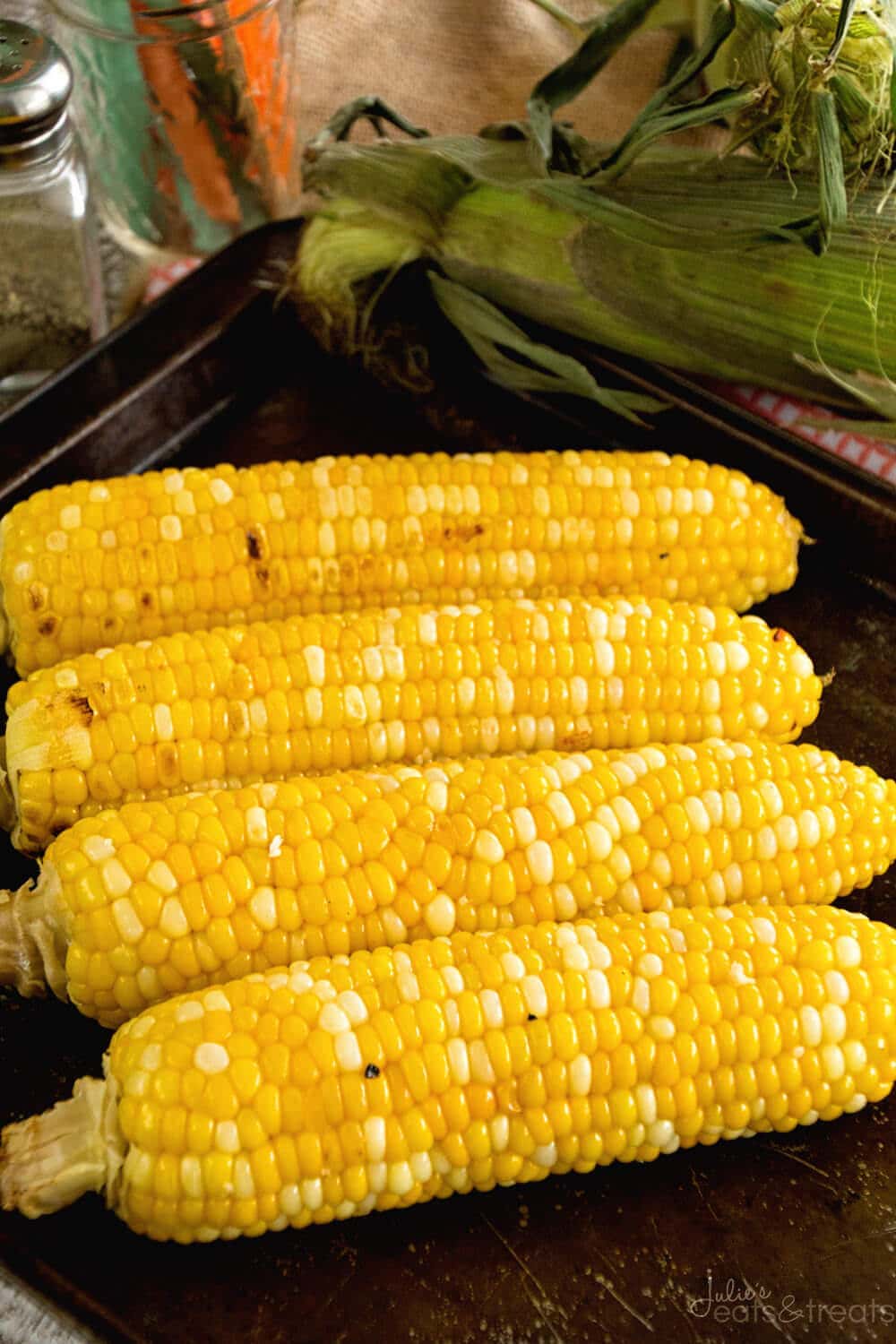 It's really amazing I can create and execute a recipe. It's rather mind-boggling when it seems the rest of my life is a mishap. That's why I keep it easy like this delicious recipe for Grilled Garlic Butter Corn. Corn season is almost upon us and I look forward to consuming my weight in fresh sweet corn ASAP. Are you with me on that one? When it's bathed in melted butter and fresh garlic then grilled to perfection it's even more amazing!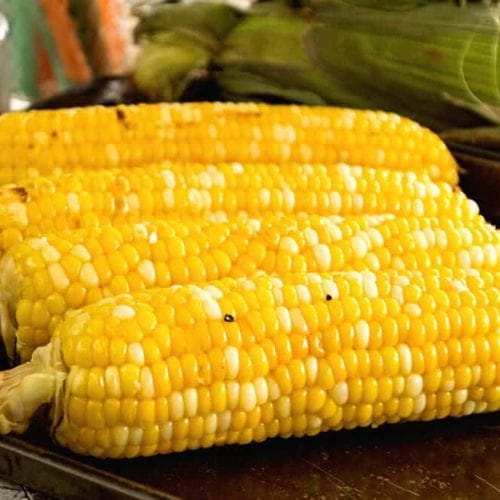 Grilled Garlic Butter Corn
Grilled Garlic Butter Corn ~ Fresh, Juicy Sweet Corn Recipe Grilled in Garlic Butter!
Print
Pin
Rate
Ingredients
4

ears of corn

husked and silk removed

4

Tbsp

butter

melted

3

garlic clove

minced
Instructions
Place each piece of corn on a piece of tinfoil about 12 inches long.

Mix butter and garlic together. Brush each piece of corn with mixture. Pour remaining butter evenly between pieces of corn. Roll up in tinfoil.

Place on grill over low to medium heat. Grill for 15 minutes turning every 5 minutes. Remove from aluminum foil and place corn directly on grill. Grill 5 more minutes or until cooked through; rotating several times.
Nutrition
Serving:
1
g
|
Calories:
182
kcal
|
Carbohydrates:
17
g
|
Protein:
3
g
|
Fat:
12
g
|
Saturated Fat:
7
g
|
Cholesterol:
30
mg
|
Sodium:
115
mg
|
Potassium:
252
mg
|
Fiber:
1
g
|
Sugar:
5
g
|
Vitamin A:
525
IU
|
Vitamin C:
6.8
mg
|
Calcium:
7
mg
|
Iron:
0.5
mg
LEAVE A COMMENT
Fire Up the Grills!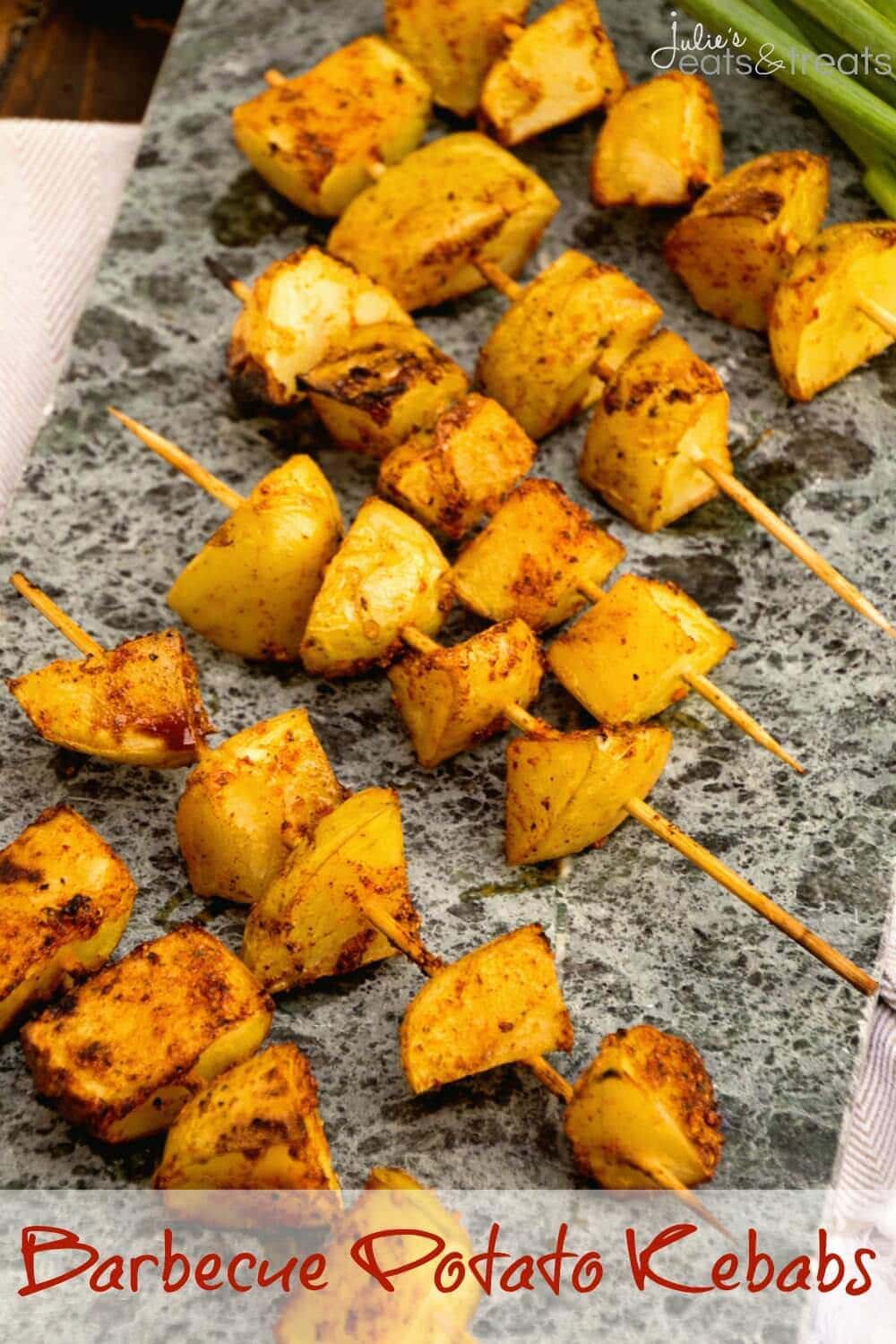 Barbecue Potato Kebabs ~ Quick and Easy Grilling Recipe! Potatoes Seasoned with Barbecue Seasoning and Grilled to Perfection!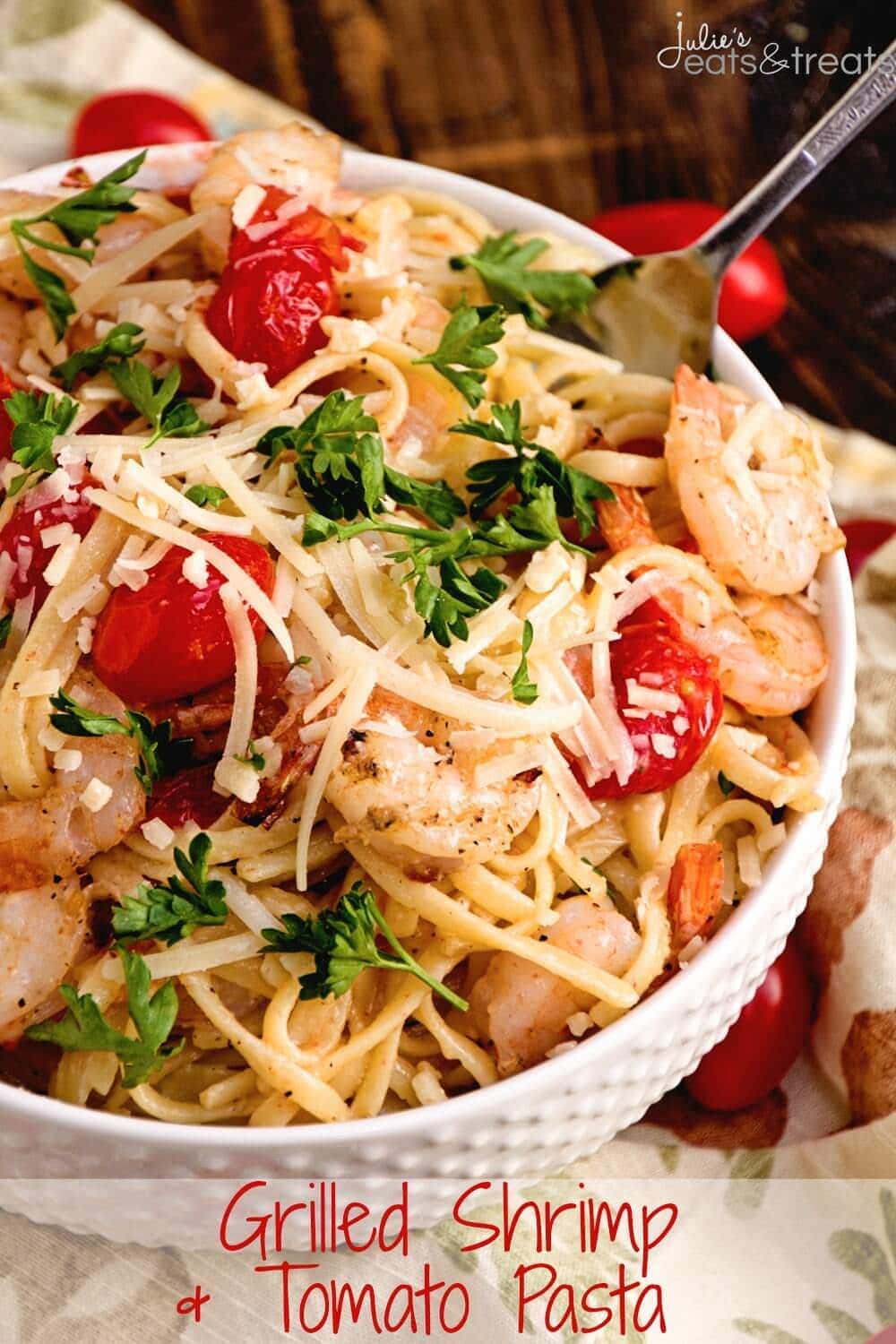 Grilled Shrimp & Tomato Pasta ~ Quick and Delicious Pasta Recipe Loaded with Seasoned Shrimp, Cherry Tomatoes and Parmesan Cheese!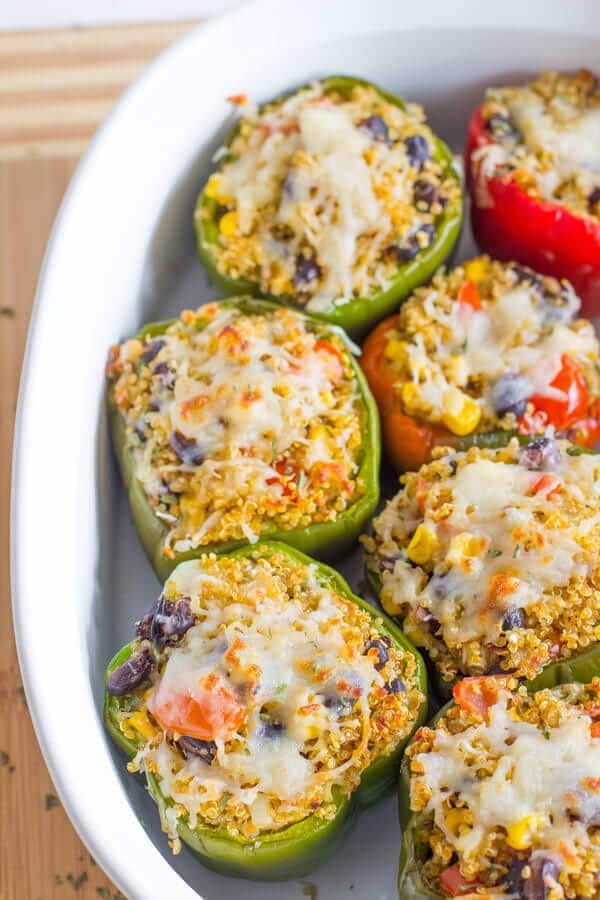 Grilled Tex Mex Quinoa Stuffed Peppers ~ Delicious Recipe for Peppers Stuffed with Beans, Corn, Tomatoes, Onions, Cheese and Cheese then grilled or baked!