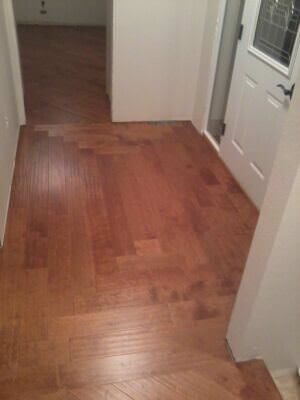 Ok how talented is my amazing hubby? I told him I wanted something different in our main entry way when he was laying the hardwood because obviously laying the rest of the flooring at a 45 degree angle isn't different enough right? So he looks at me hesitatingly and goes, "Oh ya what would that be?" I just went and started laying down hardwood in the pattern I wanted. Then I look at him and go, "I have no idea how you are going to get this to actually functionally work so you can nail it down but that's what I want." There may have been some eye rolling on his part but hey he said it only took him 3 beers and he had it done!
Beer + Power Tools = Scary
But hey he still has all his limbs! And it's freaking SWEET! I don't even want to put a rug in front of that door, but I suppose I'll have too. Such a shame to cover it up.
 *WARNING*
This post is picture heavy!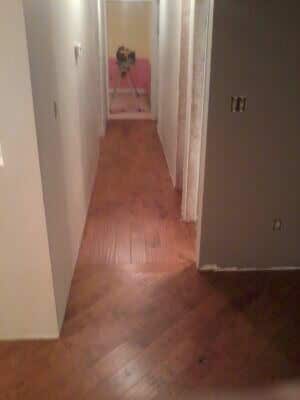 This is the hallways going back to the bedrooms and bathrooms. We decided to lay this straight in order to "lengthen" the hallway. We thought the 45 degree angle might make it look smaller plus the hubs said it was a lot of cutting to do!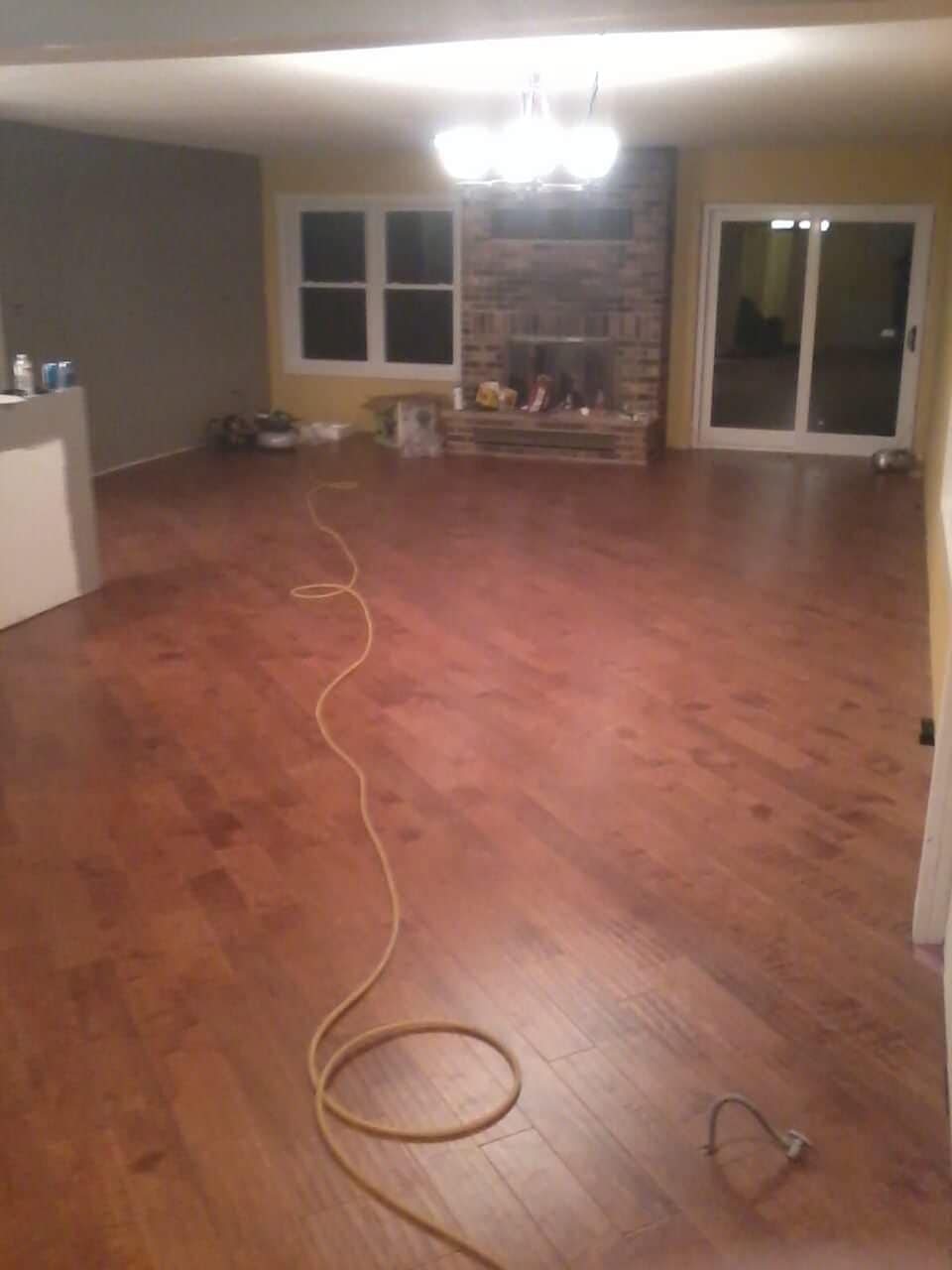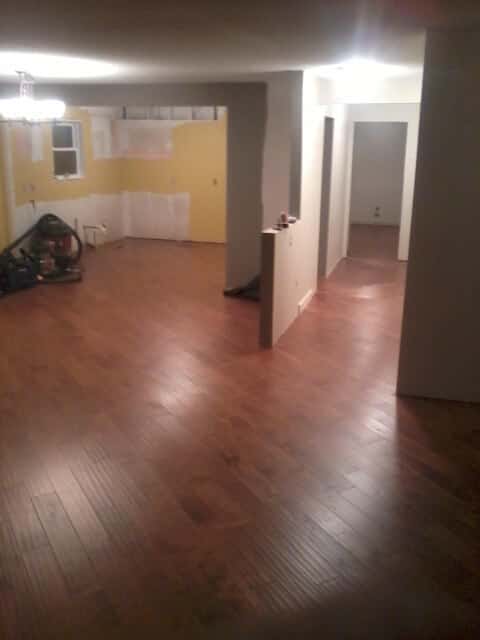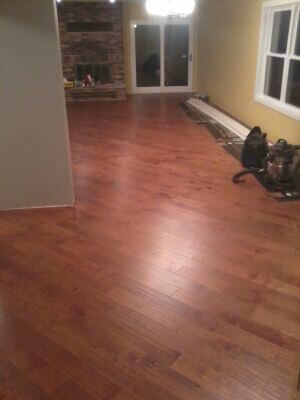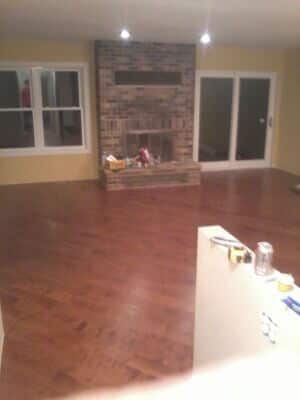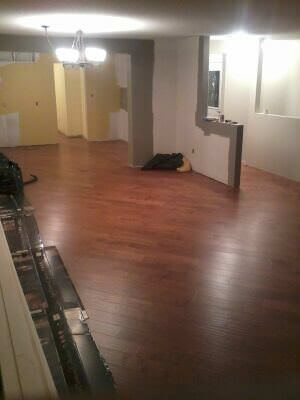 These are pictures of our living area/dining room/kitchen at different angles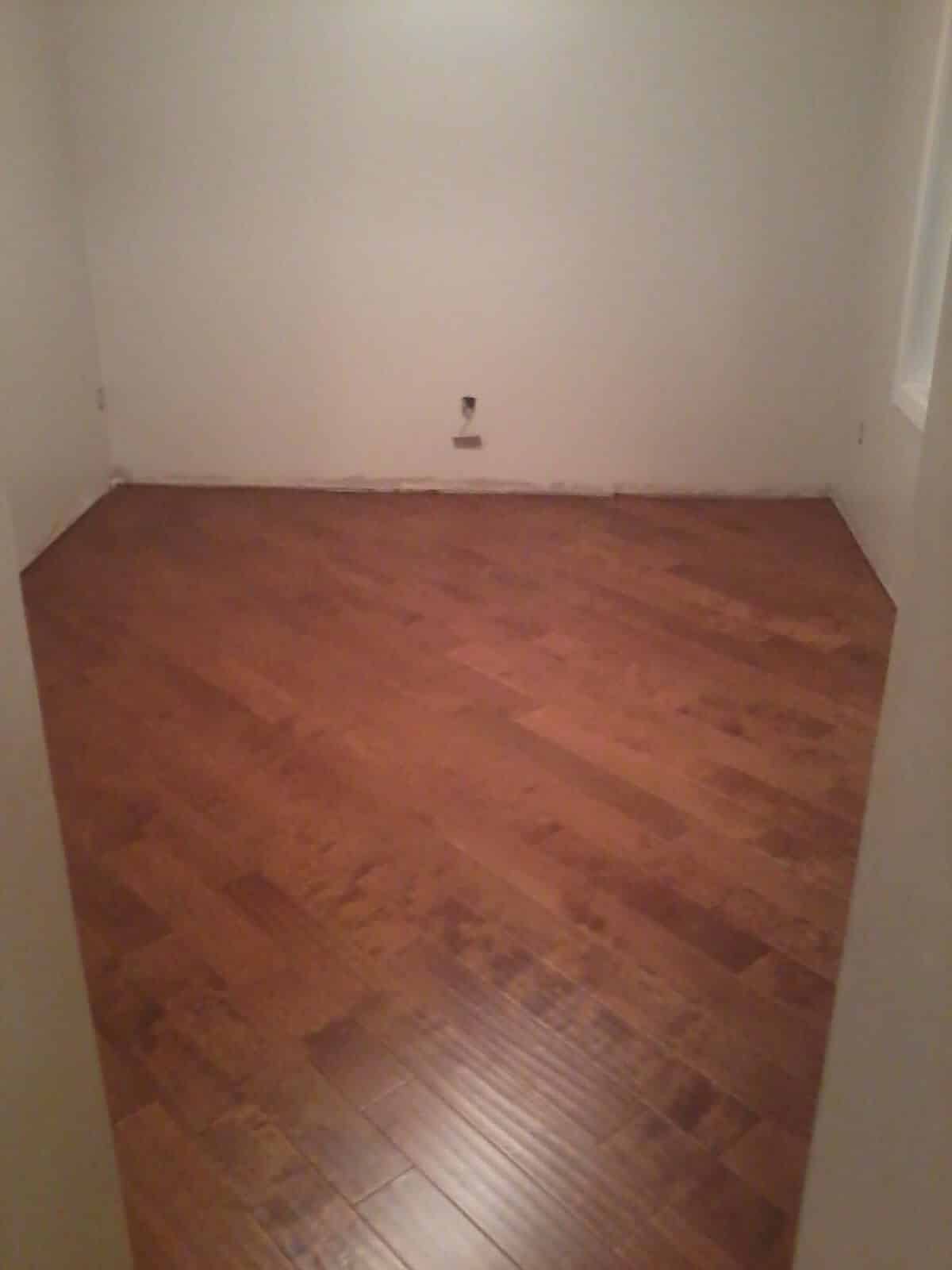 This is our future office. Can't wait to have a place to put all the junk!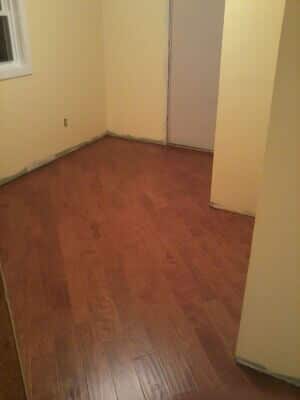 This is the laundry room!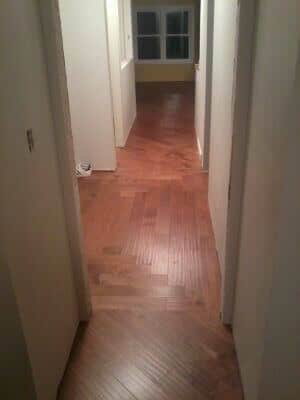 This is the front hallways looking from the office into the entry area and then going into the family room!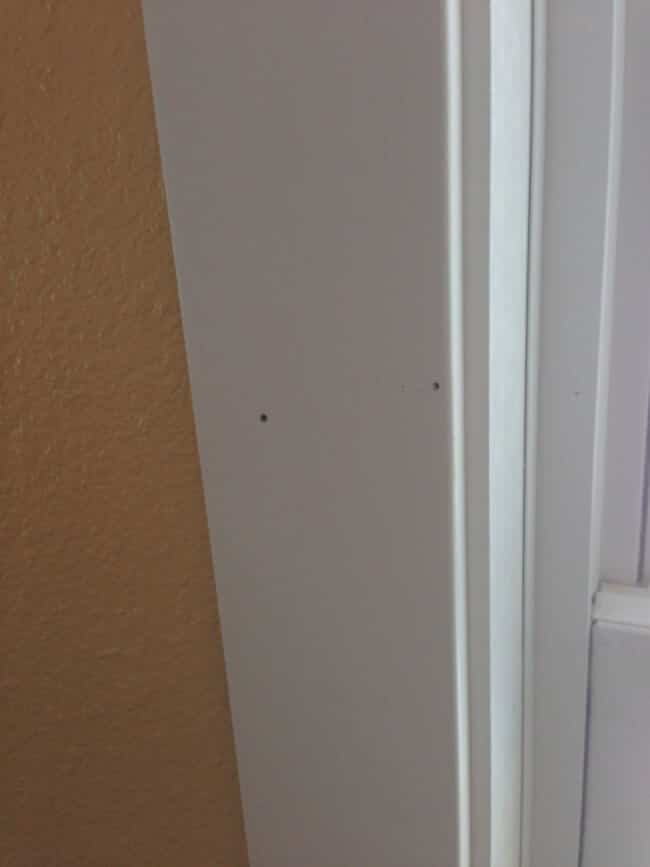 I ventured out to the house on Saturday and filled nail holes. Wow. What a tedious job but it sure looks a lot better when you get done! I got all of them filled where the trim is up, but there's still more trim to be put on but at least I'm caught up!
In other notes –
We've scheduled the carpet install for the three bedrooms upstairs for next Friday.
Kitchen cabinets should be done on Friday so we can go pick them up. I'm scared/nervous/excited. I custom made them and I hope I love them as much as I think I will! If I don't there will be a smile plastered to my face anyway. I will not let the hubs know my dislike after we spent all those $$$ on them!
List – Updated
1. Gut Upstairs
2. Side entire house (Siding off, Tyvek On!)
3. Trim out house (ORDERED! ARRIVED! STARTED!)
4. Jack up floor or ceiling
5. Fix Bathtubs
6. Frame windows and patio doors
5. Sheet rock in kitchen
6.Mud & Tape Upstairs
7. Paint, Paint, & Paint
8. Re-do wiring in kitchen
9. Install new windows
10. Install Kitchen Cabinets (ORDERED!)
11. Install Flooring (ORDERED! BATHROOMS DONE! HARDWOOD DONE! CARPET SCHEDULED!)
12. Install Appliances (ORDERED!)
13. Install Vanities, toilets etc. in bathroom (Tub fixtures left, and one toilet to hook up!)