Ditch the box mix and make Beer Bread from scratch with this easy and delicious recipe! This quick bread only has six ingredients and can be whipped together in a bowl with a spoon. We love dipping it into dip because it's a dense bread and holds up well. The crust is the best part!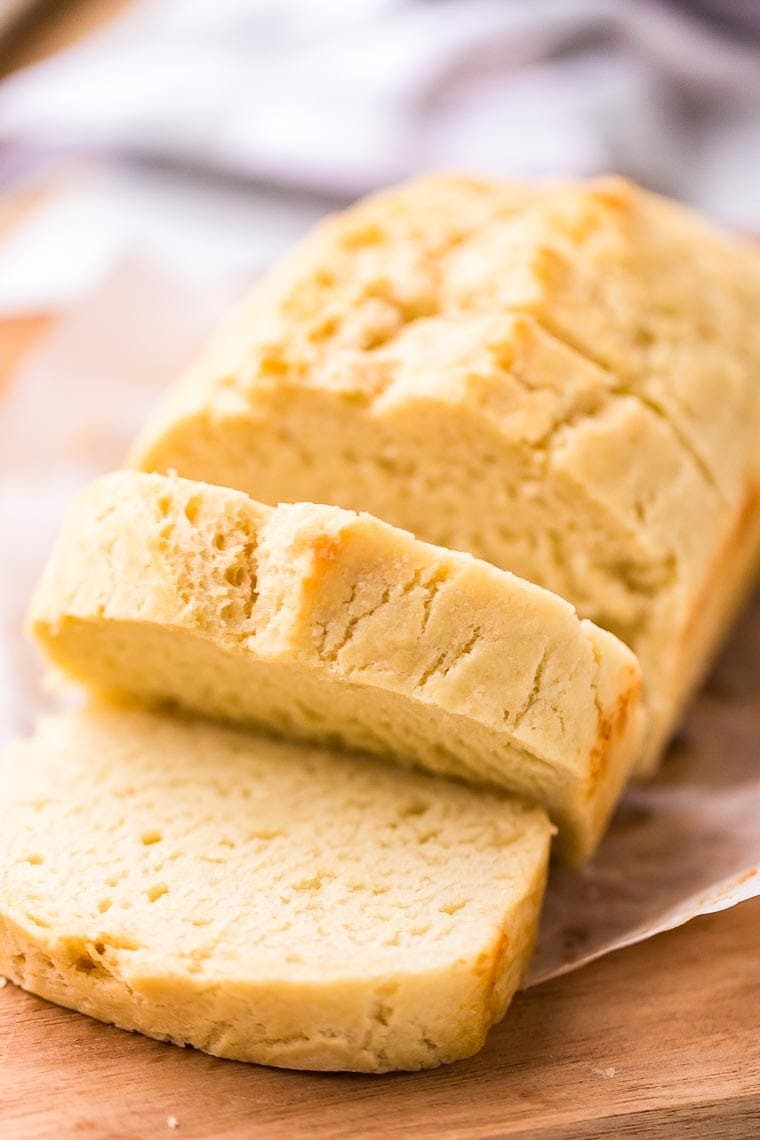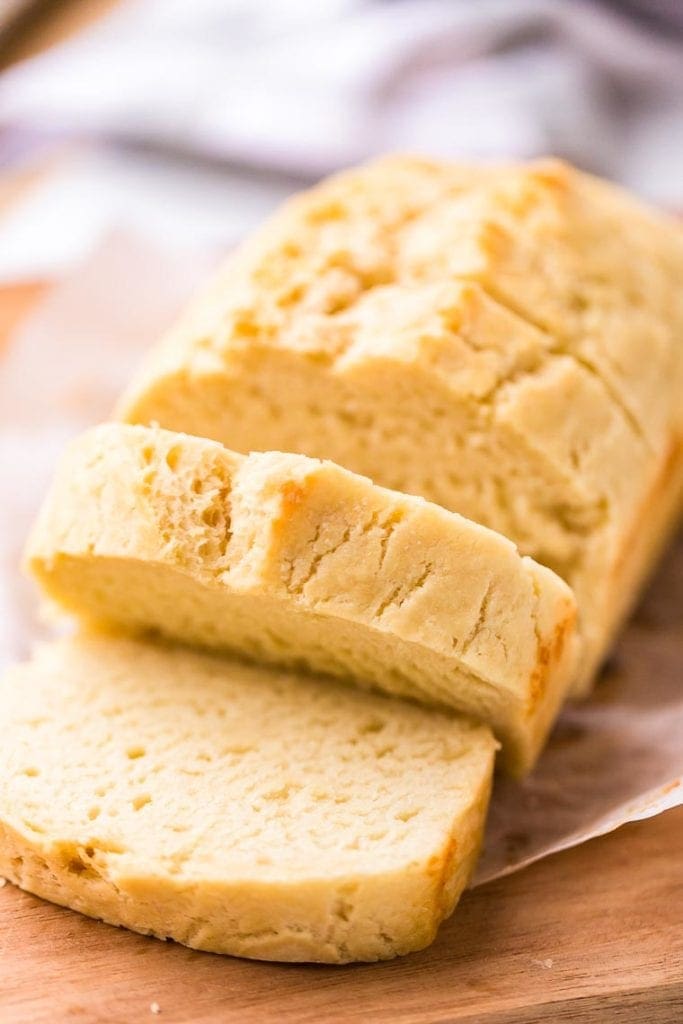 Beer Bread
Nothing is better than homemade bread, right? English Muffin Bread, Rosemary Bread or even some yummy Homemade Breadsticks the whole house smells great when it's baking BUT homemade bread takes forever, right?
Well no more! Beer Bread is quick and easy to make!
I always bought the prepackaged boxes that you added beer to and poured butter over the top. Obviously making your own was much more labor intensive right?
Not so much. Like maybe an extra 5 minutes of labor. Totally worth it. Plus whenever I needed a box of it, you guessed it, I never had it on hand! Typical right?!
Even I can carve out an extra 5 minutes in a day to make homemade beer bread. Trust me if I could you can too!
If you are scared of making bread because of dealing with yeast I have good news for you today. This Beer Bread does not require yeast so don't fret that!
This recipe is virtually fool proof so quit being afraid of making bread!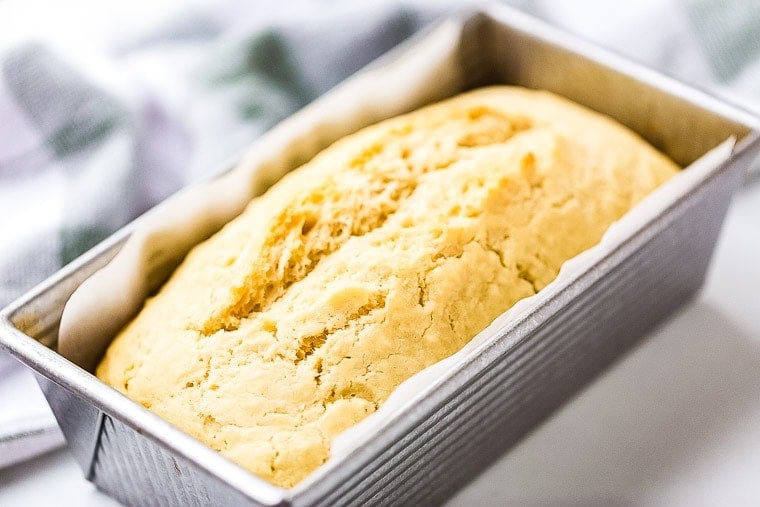 I love the texture of beer bread. It's slightly dense and hearty but yet still moist and delicious.
I love dipping it into my favorite Dill Veggie Dip. The combo of this homemade beer bread and the spread or dip is perfect when I have a girls night.
It's not to heavy, yet filling and easy to munch on while we have a good gossip session!
But, ya know, I'm totally fine with you making this bread recipe just because you are craving it, topping it when it's still warm with a slab of buttery and enjoying it that way too!
FAQ
Here are a lot of my most frequently asked questions when someone is making this Beer Bread recipe.
Hopefully these will help you if you have any questions otherwise comment below and I'll do my best to help you out!
How does beer bread work?
Well, science was never my strong point, but trust me when I say the yeast in the beer interacts with the sugar. It helps the bread to rise and become the most delicious loaf of homemade bread. Bonus? Five minutes takes you right to bread heaven!
Does it taste like beer?
Yes! Buttery, thick, rich beer and it's delicious! I would think this goes without saying but just in case… you can't get drunk by eating beer bread. You can, however, make the BEST sandwiches with this bread. It's flavorful and rich – just add a stack of thinly sliced roast beef or chicken and enjoy!
What kind of beer should I use?
The beer will enhance the flavor in the bread. If you like a good stout, use Guinness or Sierra Nevada Narwhal! If you prefer a pale ale, try using a Coopers Pale Ale. In other words, use your favorite!
Is there a substitute for beer?
Yes if you don't have any beer on hand, you can substitute with ginger ale.
Ingredients Needed
flour
sugar
baking powder
salt
beer
butter
See, you have all of these ingredients, right?!!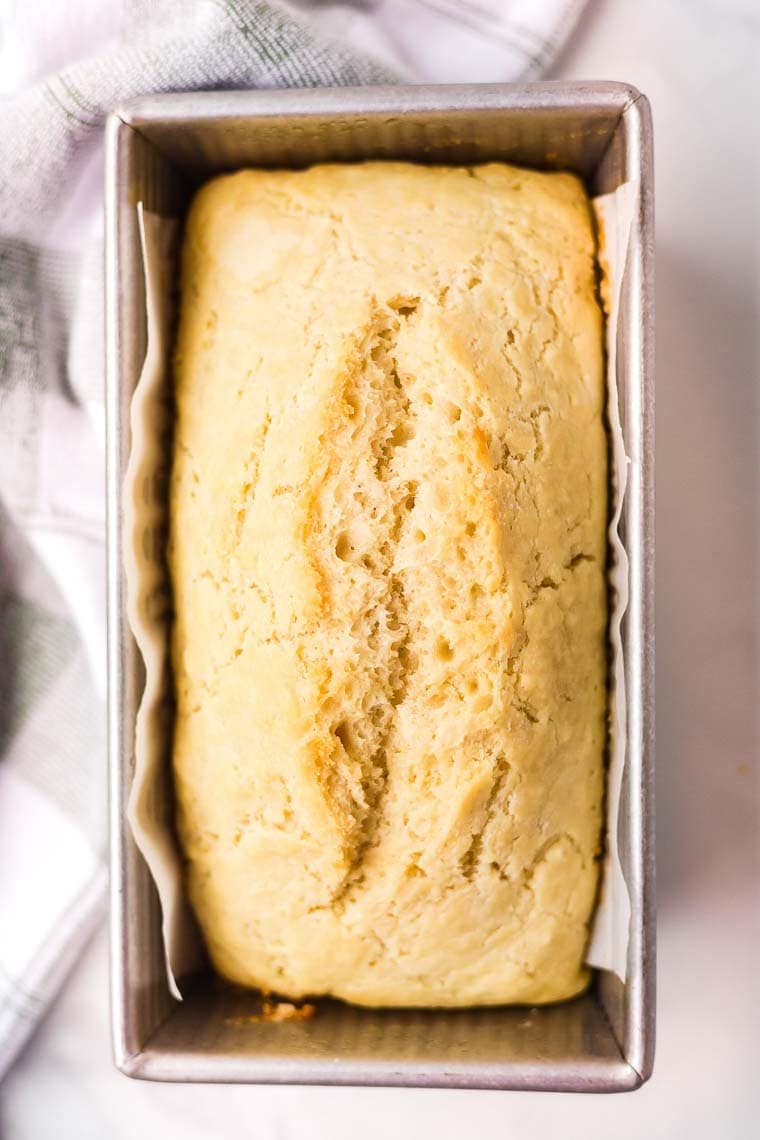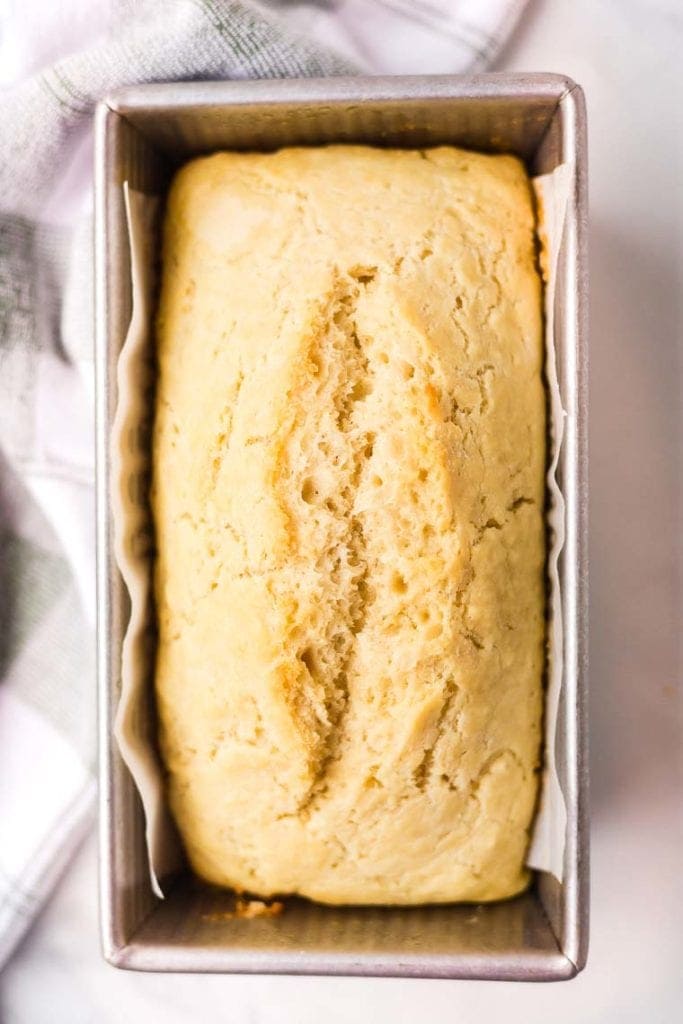 How to make Homemade Bread Recipe
Preheat the oven
Combine flour, sugar, baking powder salt and beer in a large bowl. This will be sticky.
Place dough in a greased 9×5 inch loaf pan. Pour melted butter on top.
Bake bread in preheated for 50-60 minutes.
More of my favorite bread recipes!
I know you're going to love this and everyone will love it! Be sure and comment below with a five star rating so I get to hear what you think!! Don't forget to tag me on Instagram @julieseatsandtreats or #julieseatsandtreats that way I'm sure to see your pictures!!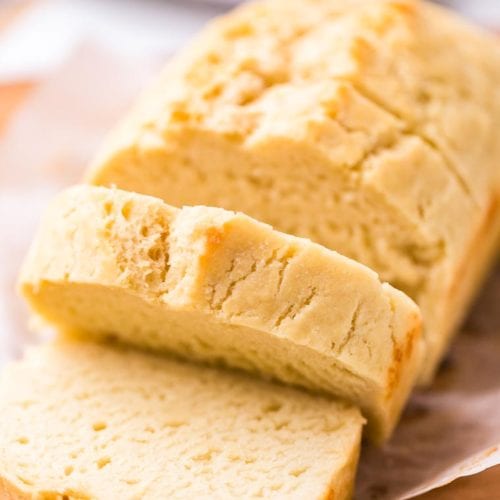 Beer Bread Recipe
Quick and easy homemade beer bread recipe that only requires six ingredients!
Ingredients
3

c.

flour

1/3

c.

sugar

1

Tbsp

baking powder

1/2

tsp

salt

1

12-ounce beer (you can sub soda)

3

Tbsp

butter

melted
Instructions
In a large mixing bowl combine flour, sugar, baking powder salt and beer. This will be sticky.

Place dough in a greased 9x5 inch loaf pan. Pour melted butter of the bread dough.

Bake bread in preheated oven at 350 degrees for 50-60 minutes.
Nutrition
Calories:
419
kcal
Carbohydrates:
79
g
Protein:
9
g
Fat:
5
g
Saturated Fat:
2
g
Cholesterol:
11
mg
Sodium:
188
mg
Potassium:
257
mg
Fiber:
2
g
Sugar:
10
g
Vitamin A:
135
IU
Calcium:
81
mg
Iron:
4.2
mg