Italian Cheesy Chicken and Rice Casserole Recipe ~ The Ultimate One Dish Casserole That is Light & Healthy! Loaded with Italian Flavors, Chicken, Brown Rice, Cheese & Rice! Quick, Easy Dinner Recipe for the Entire Family!
Be sure to subscribe to my newsletter HERE so you never miss a new recipe!
Check out our online Home Decor & Clothing Boutique Drops of Sunshine!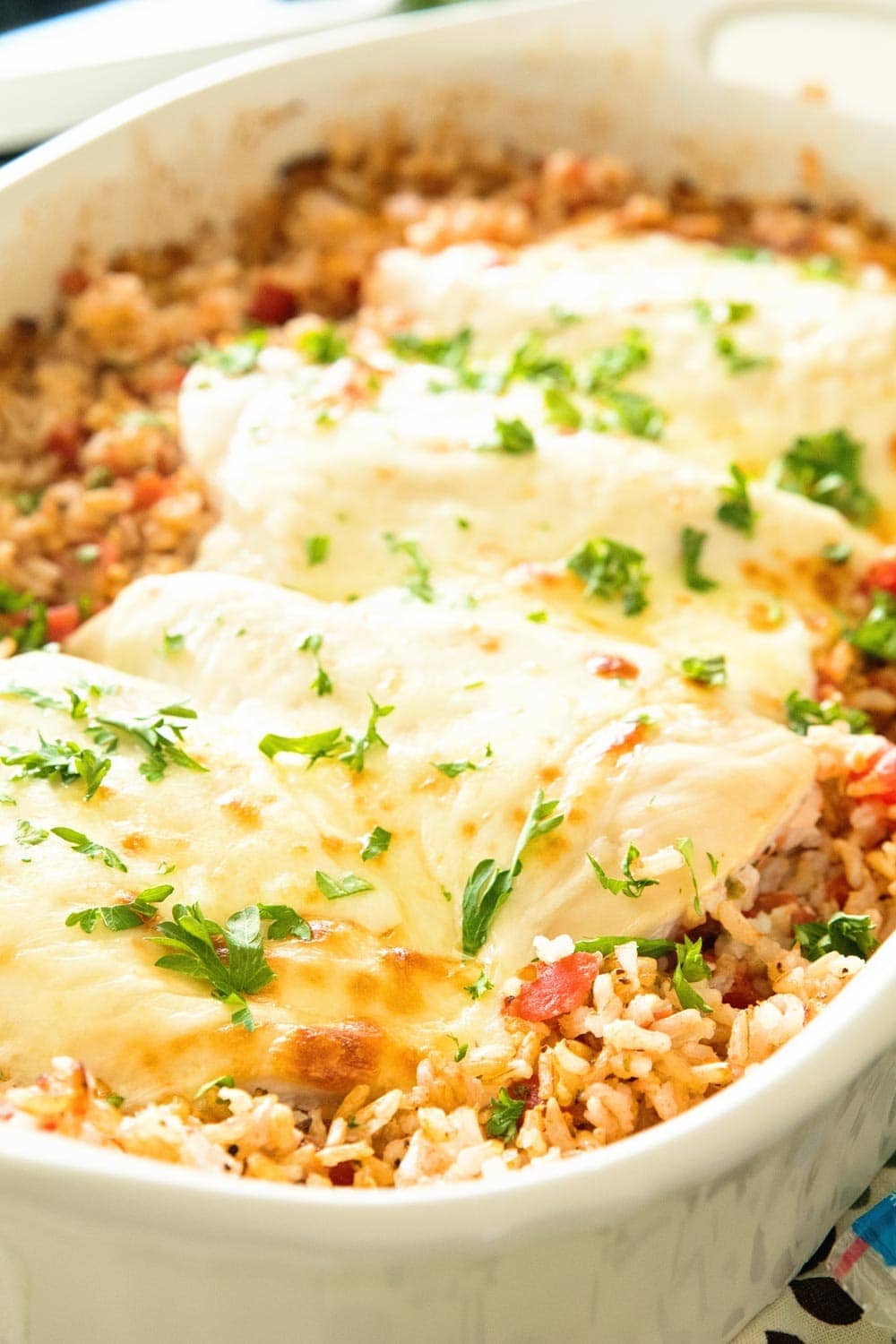 The beginning of school is looming on the horizon and the hustle and bustle is starting again isn't it? We have been trying to get hair cuts, school supplies, clothing and all that fun stuff sorted out before school starts! School starting means after school activities, homework and all that. This also means we are going to have less time to get a meal on the table for our families because all of that other "stuff". Some of my quick and easy go to recipes for busy nights are Hamburger Stroganoff, One Pot Garlic Chicken Alfredo, and Cheesy Chicken Stuffing Casserole! This Italian Cheesy Chicken and Rice Casserole Recipe is sure to be one of my new go to recipes too!
"Stuff". It really gets in the way doesn't it?

MY OTHER RECIPES
It also means that I need to stock my recipe box with some new, quick recipes to get meals on the table FAST because the kids always seem to think they need to be fed NOW. They aren't patient little creatures when they are hungry. Often times called "Hangry" around here. Hungry + Angry = Hangry. Get the picture?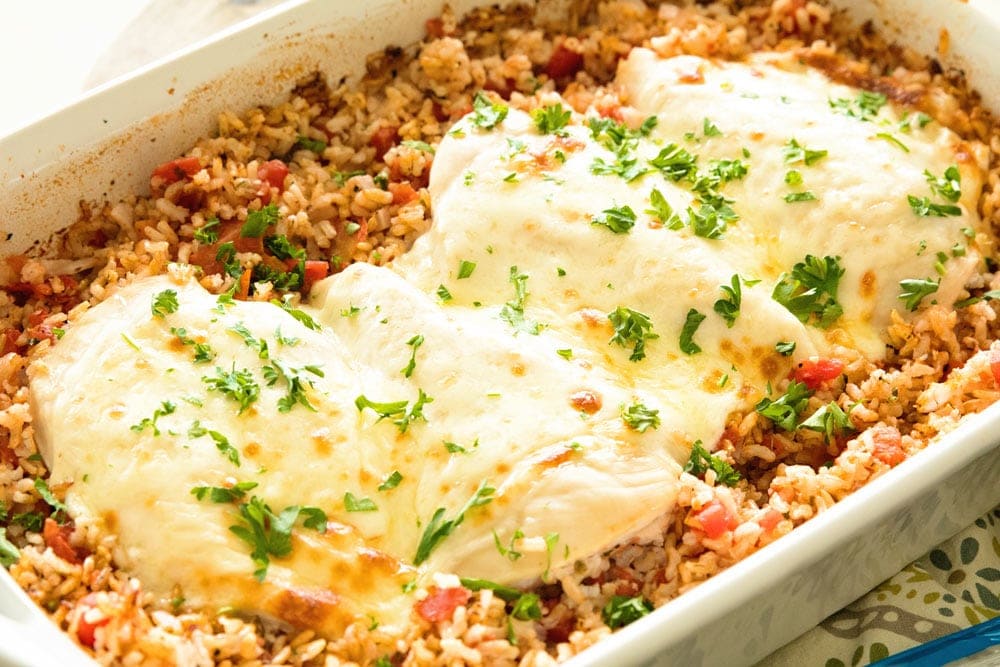 I'm kind of the same way when I'm "Hangry", so I really can't get to made about it!
One place that you do not get "Hangry" is the Minnesota State Fair! We attended this past weekend and it was so good. We made a stop to get cookies at Sweet Martha's.  I mean, if you know anything about the Minnesota State Fair, you can't miss those! Grab a bucket of cookies and stop at the All You Can Drink Milk Stand and you have the perfect marriage.
We couldn't forget the Corn Dog for me, or the Cheese Curds for the hubs. Both staples in our books. Another one of our favorites is the Fresh Cut French Fries!
I remember when I was at the State Fair as a 4-Her that was one of our favorite spots to go grab something to eat!
Another one of my favorites was Luigi fries, which are baked pizza dough breadsticks, mozzarella cheese, served with Italian sauce, toppings include pepperoni or pepperoncini peppers, except I've never heard anyone else talk about them since then! They are still part of the State Fair food lineup so they must be good. I wonder if they are as good as I remember them being or if it's one of those things where the memory is better than the actual treat!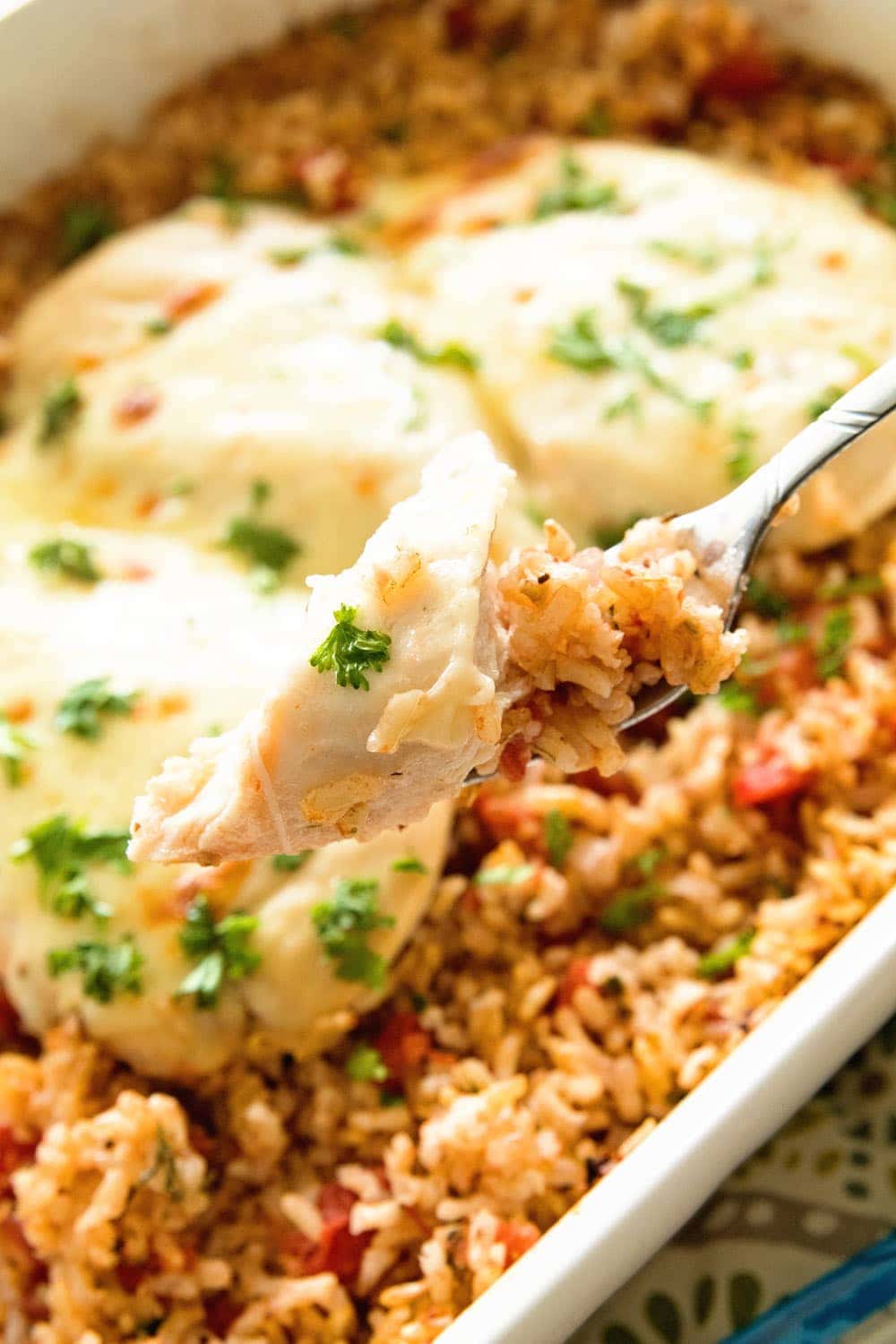 When it comes to favorites around our dinner table anything with rice is a favorite for the girls. They inhale Crock Pot Hamburger Wild Rice Casserole, Chicken & Wild Rice Casserole, One Pot Fiesta Chicken & Rice. Whenever they gooble up a recipe it becomes a standard staple on my menu plan! Kids can be so finicky!
This Italian Cheesy Chicken and Rice Casserole Recipe is going to be added to that rotation too! Is so simple with such basic ingredients!
Italian Cheesy Chicken and Rice Casserole Recipe Ingredients!
Petite Diced Tomatoes

Dried Basil Leaves

Dried Oregano

Dried Parsley Flakes

Salt & Pepper

Extra Virgin Olive Oil

Yellow Onion

Garlic Cloves

Instant Brown Rrice

Chicken Broth

Chicken Breasts

Provolone Cheese

Chopped Fresh Parsley
Plus, did I mention that it is all mixed up in ONE pan and you just stick it in the oven? I mean what busy Mom doesn't like that?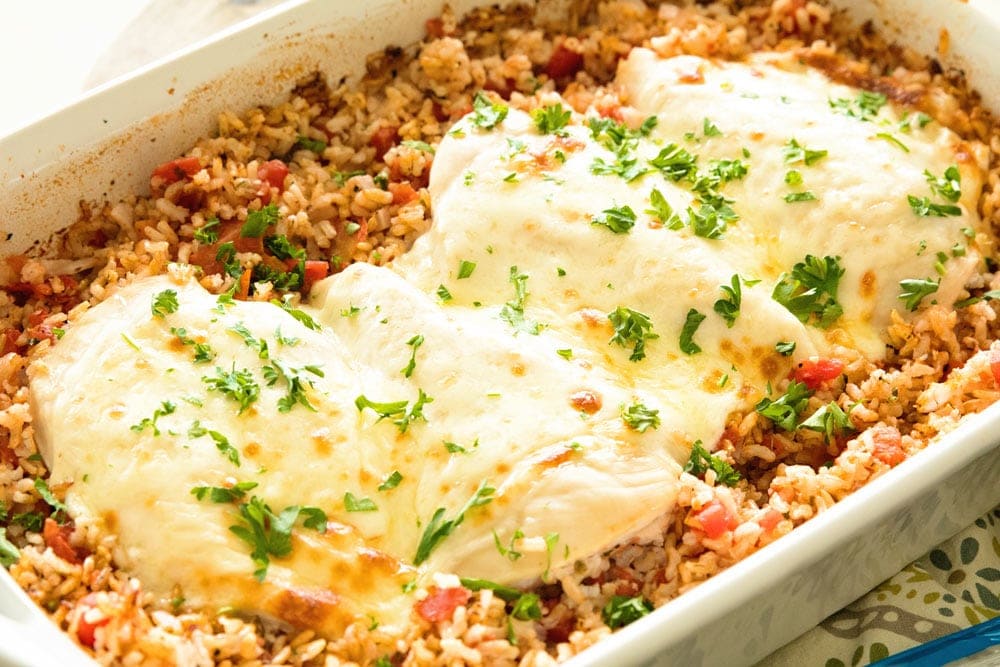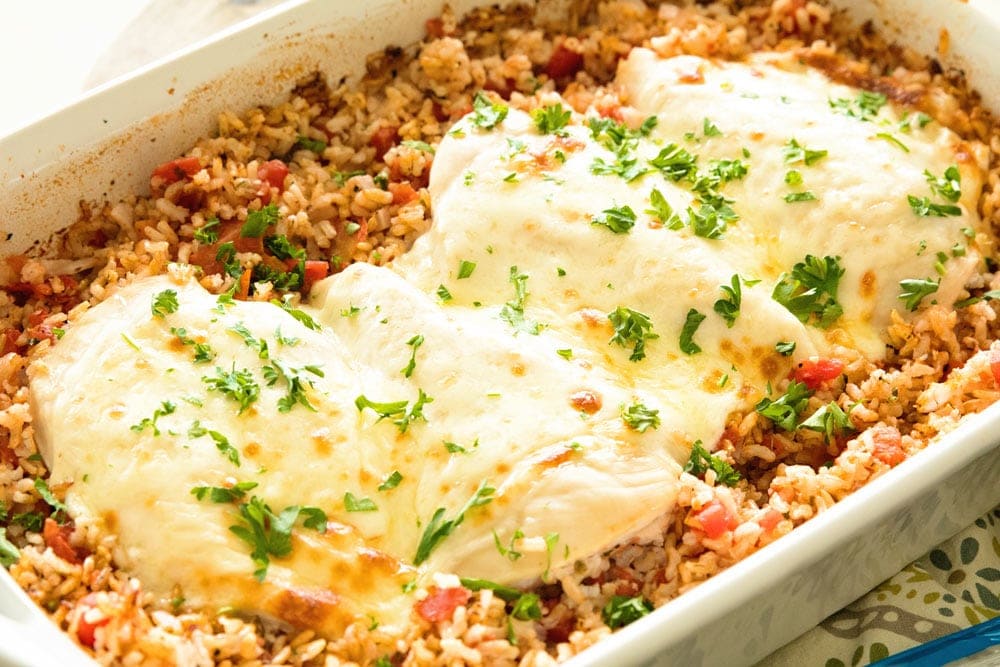 Cheesy Italian Chicken and Rice Casserole
Ingredients
1

(14.5 oz) can petite diced tomatoes

1/4

tsp dried basil leaves

1/2

tsp dried oregano

1

tsp dried parsley flakes

1/2

tsp salt

1/4

tsp pepper

1

Tbsp extra virgin olive oil

1/2

c. chopped yellow onion

3

cloves garlic, minced

2

c. instant brown rice

1

c. low sodium chicken broth

1

lb boneless, skinless chicken breasts

Provolone Cheese

Chopped Fresh Parsley
Instructions
Preheat oven to 350 degrees.
Lightly grease a 9x13 in. baking dish with cooking spray and set aside.
Combine tomatoes, basil, oregano, parsley flakes, salt, pepper, olive oil, onion, garlic, brown rice and chicken broth in baking dish.
Place chicken on top of rice mixture. Try to nestle the chicken in the rice mixture.
Baked for 40 minutes or until chicken reaches an internal temp of 165F degrees.
Remove from oven, place cheese slices on top of chicken and return to the oven for 4-5 minutes, or until cheese is melted.
Remove from oven, sprinkle with fresh parsley and serve.
Other Favorite Dinner Recipes!