Julie's Easy Meal Plans ~ Simple every day meals for the busy family! Simple, Easy & Delicious Recipes!
Be sure to subscribe to my newsletter HERE so you never miss a new recipe!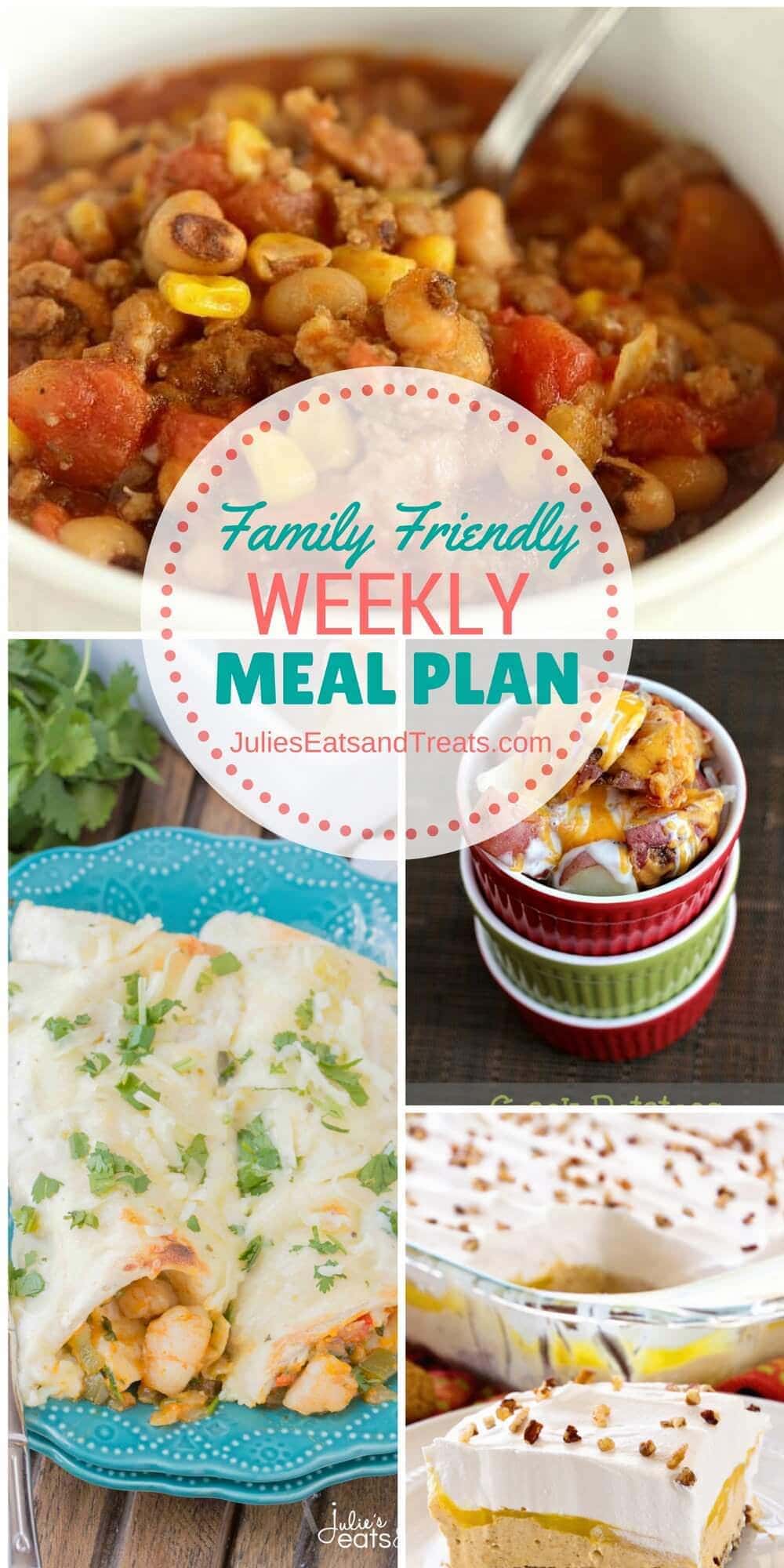 Happy Thursday! We've almost made it through another week my friends!
It's October so I have to ask if you have Halloween Costumes picked out? Miss K declared, very early on, that she was going as a purple princess. I've bought a purple princes dress and sparkly silver shoes so hopefully that satisfies her!
When I asked what RyRy should go as she decided that it should be an octopus. Weeeeellllll that didn't happen. She's going to be a cute little kitty instead. Now if I can just find those orange and black striped tights that seem to be elusive!

MY OTHER RECIPES
Miss K has also been asking when we can carve our pumpkins. That girls doesn't forget anything! That will be on our list of duties before Halloween rolls around that's for sure!
Monday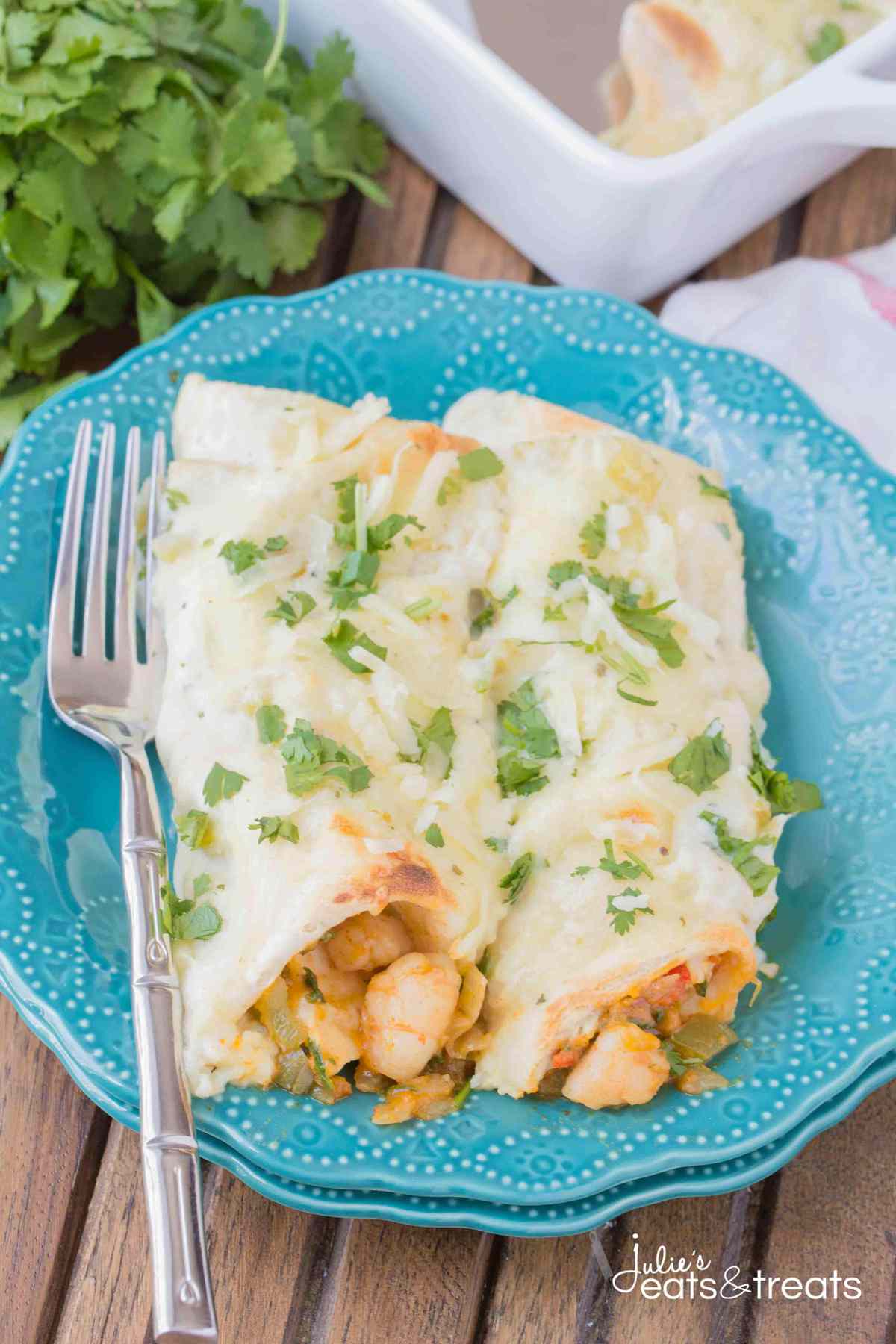 Shrimp Enchiladas ~ Filled with tender, flavorful shrimp then topped with a delicious homemade creamy sauce. You will Love this Quick, Easy Weeknight Meal!
Tuesday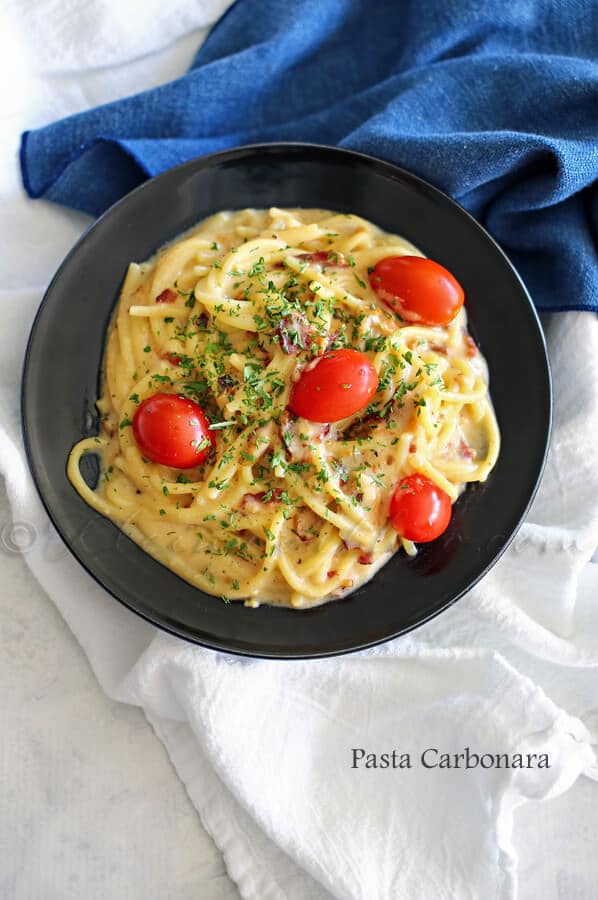 This Pasta Carbonara is a classic 'bacon' spaghetti dish. Packed full of cheese which makes the sauce thick & creamy, it's absolutely delicious.
Wednesday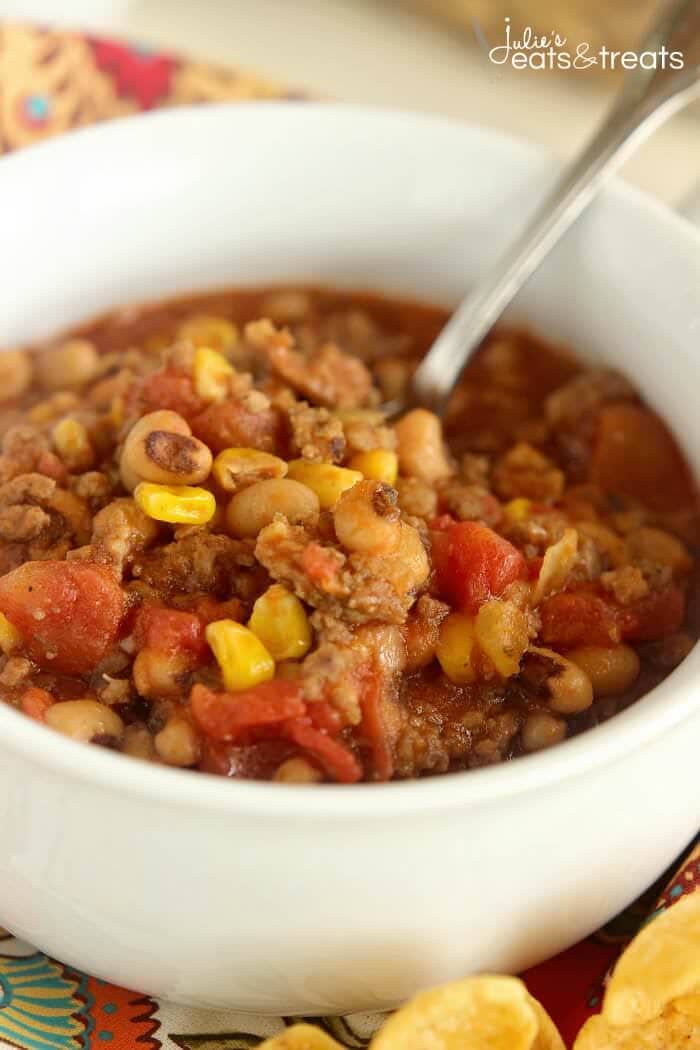 Sausage & Black Eyed Pea Chili – A hearty dinner idea filled with ground beef, black-eyed peas, corn, diced tomatoes, and breakfast sausage!  It's quick, easy, and delicious!
Thursday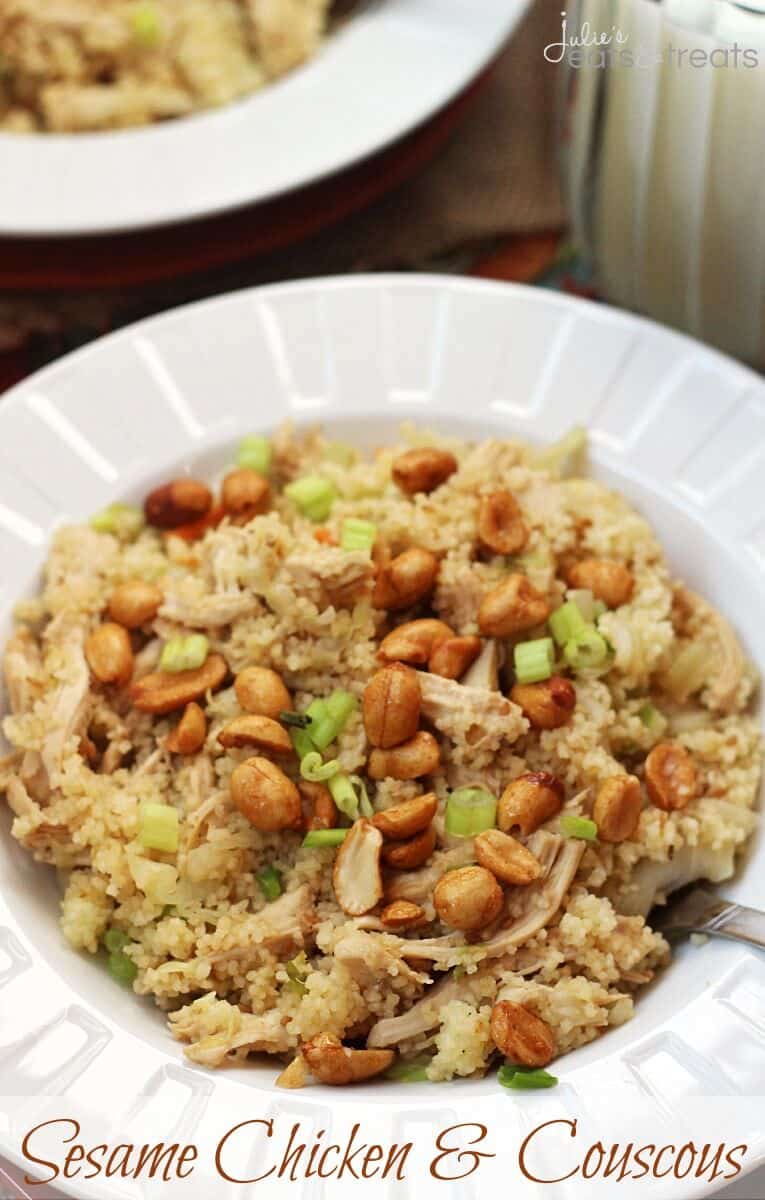 Sesame Chicken & Couscous ~ Quick & Easier Than Take Out! Have dinner on the table in less than 30 minutes!
Friday
Supper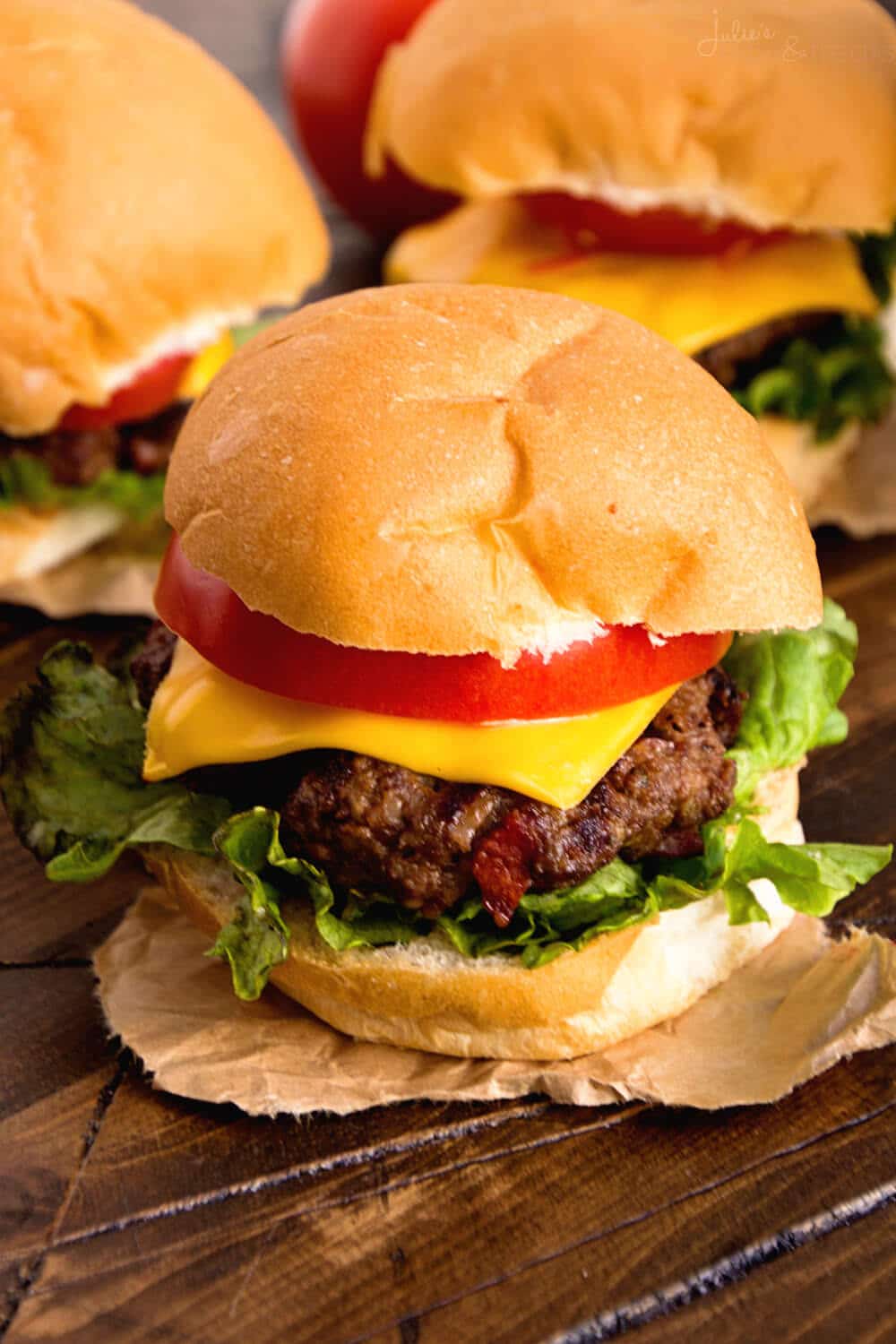 Whiskey Bacon Cheddar Burger ~ Plump, Juicy Burger with a Hint of Whiskey and Loaded with Bacon and Cheddar Cheese! The Perfect Burger Recipe for Grilling!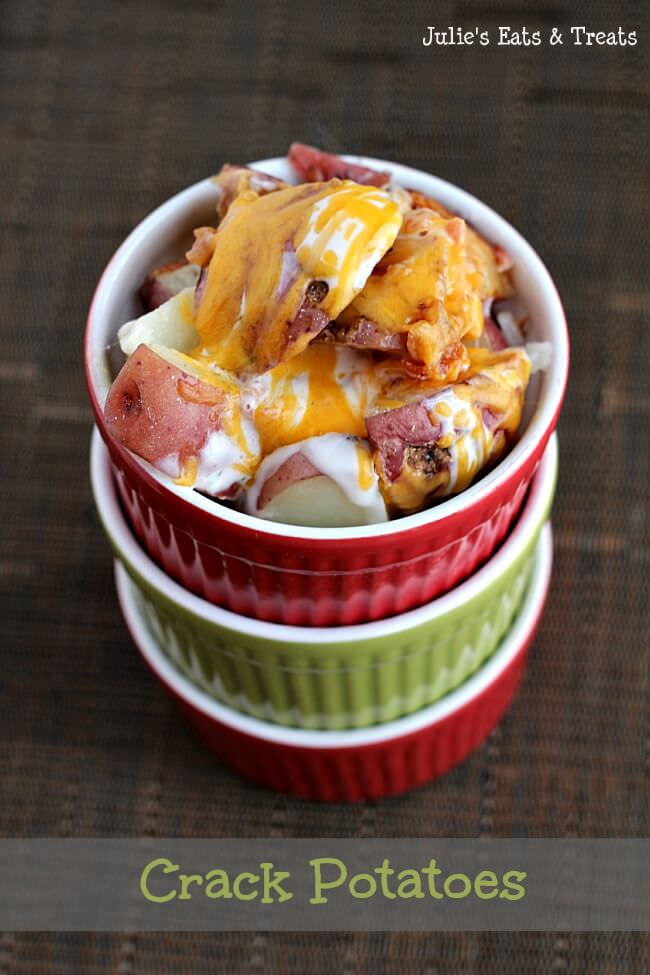 Crack Potatoes ~These potatoes are AH-MAZ-ING! Like stuff your face in the plate good. Plus they are SO EASY! You don't even have to peel the potatoes! If you are looking for a sure hit dish for tonight this is your ticket!
Treat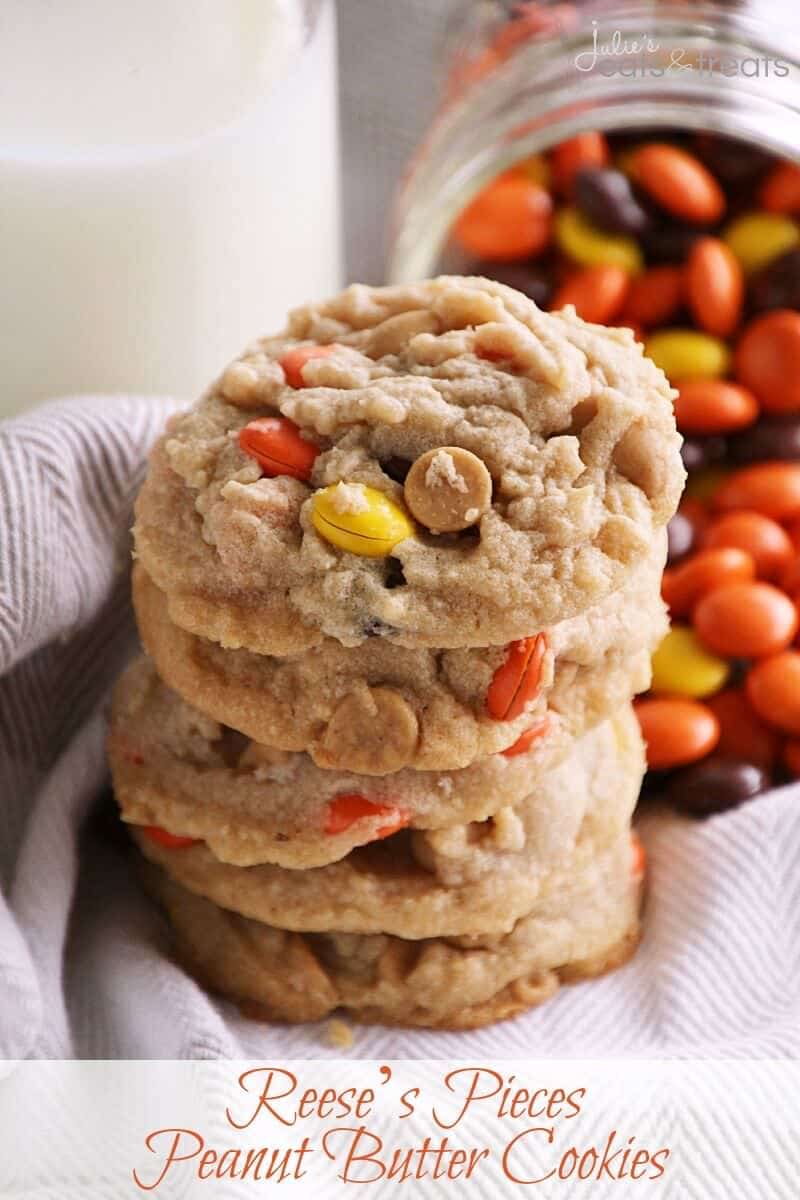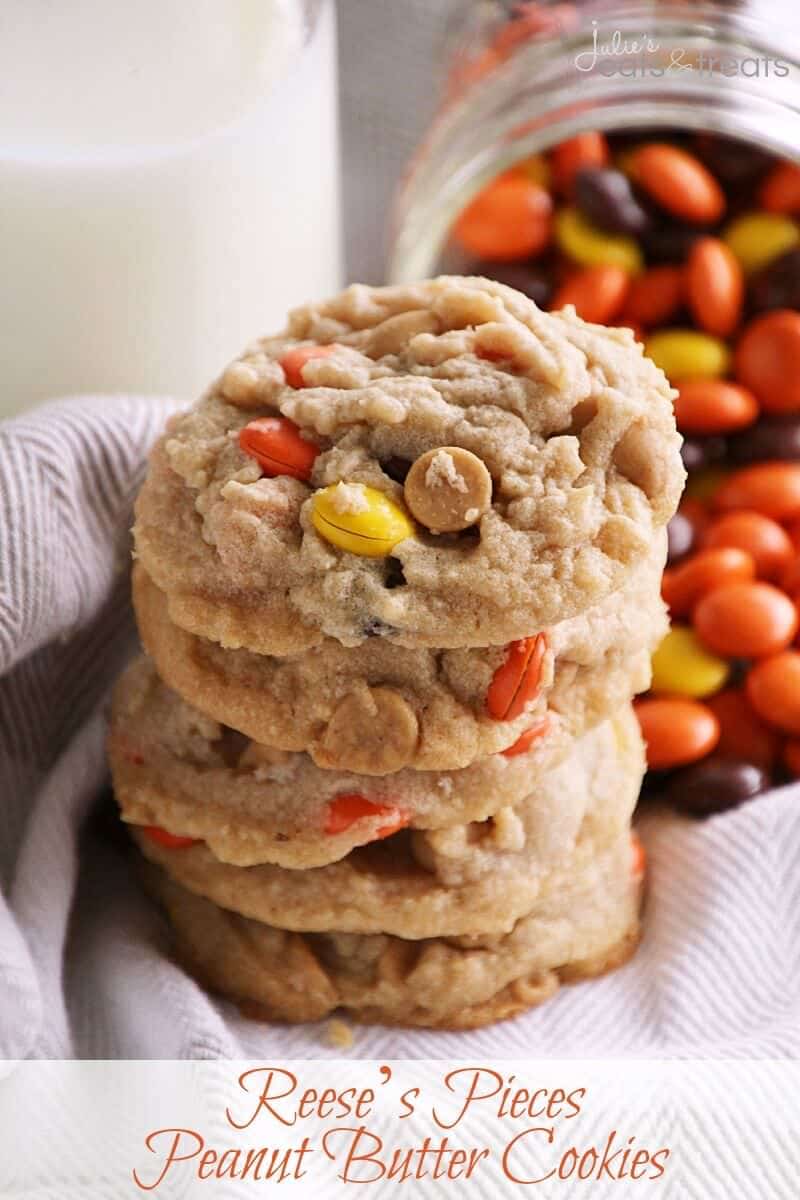 Reese's Pieces Peanut Butter Cookies ~ Perfectly soft, chewy and delicious! Loaded with peanut butter chips & Reese's Pieces! I want to shut from the rooftops that's how amazing these cookies are!
Saturday
Breakfast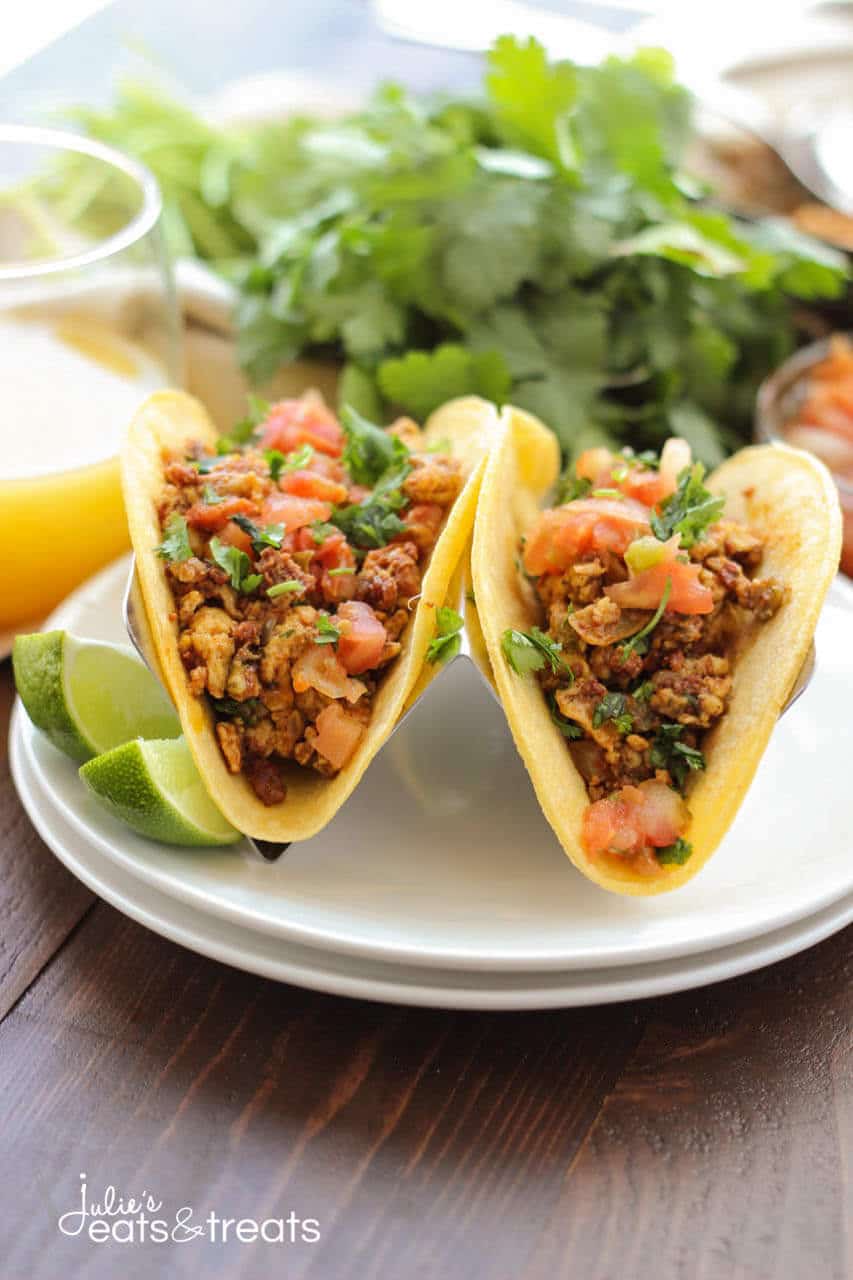 Chorizo Breakfast Tacos ~ Soft scrambled eggs mixed with chorizo and vegetables, then stuffed into a corn tortilla with beans. Topped with some salsa, pico de gallo and cheese.  This is a breakfast dish you won't want to miss! 
Supper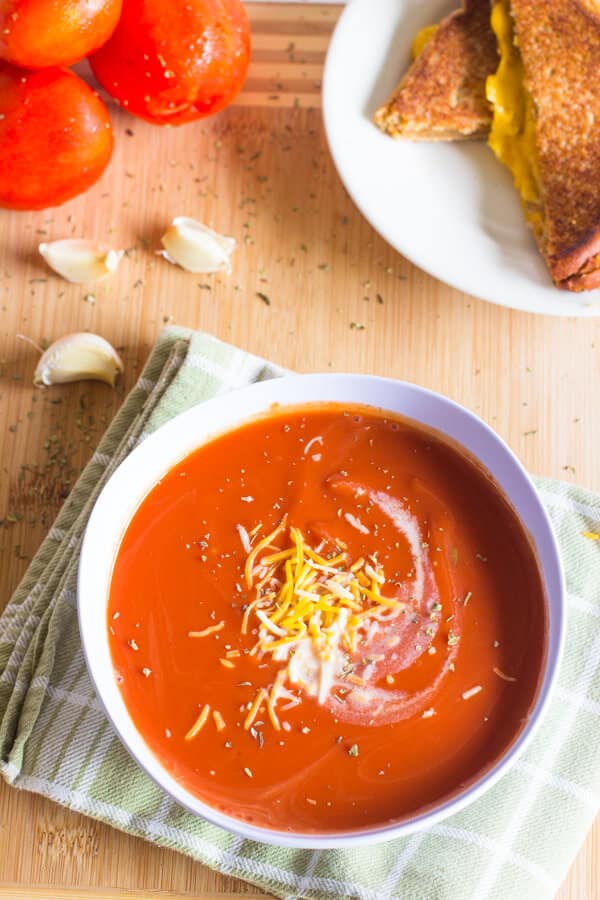 This Slow Cooker Tomato Basil Soup is creamy, rich with flavor and perfect for spring! Throw it in the Crock Pot and it will be waiting for you when you are ready to eat!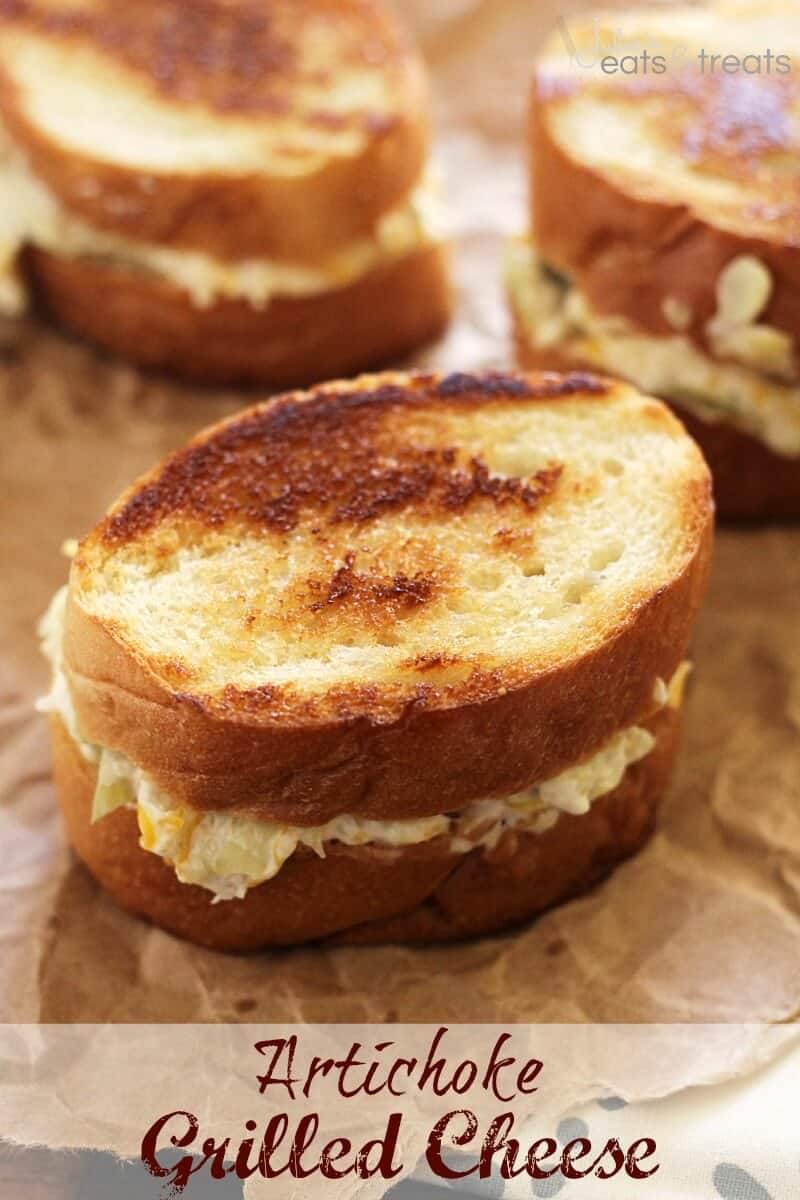 Artichoke Grilled Cheese ~ Delicious Easy Sandwiches Piled High with Cheese and Artichokes!
Sunday
Breakfast
Easy Homemade Pancakes Recipe ~ Light, Fluffy, Delicious Pancakes Recipe Made with Pantry Staples that You Will Have in your House! Never go back to Pancake Mix!
Supper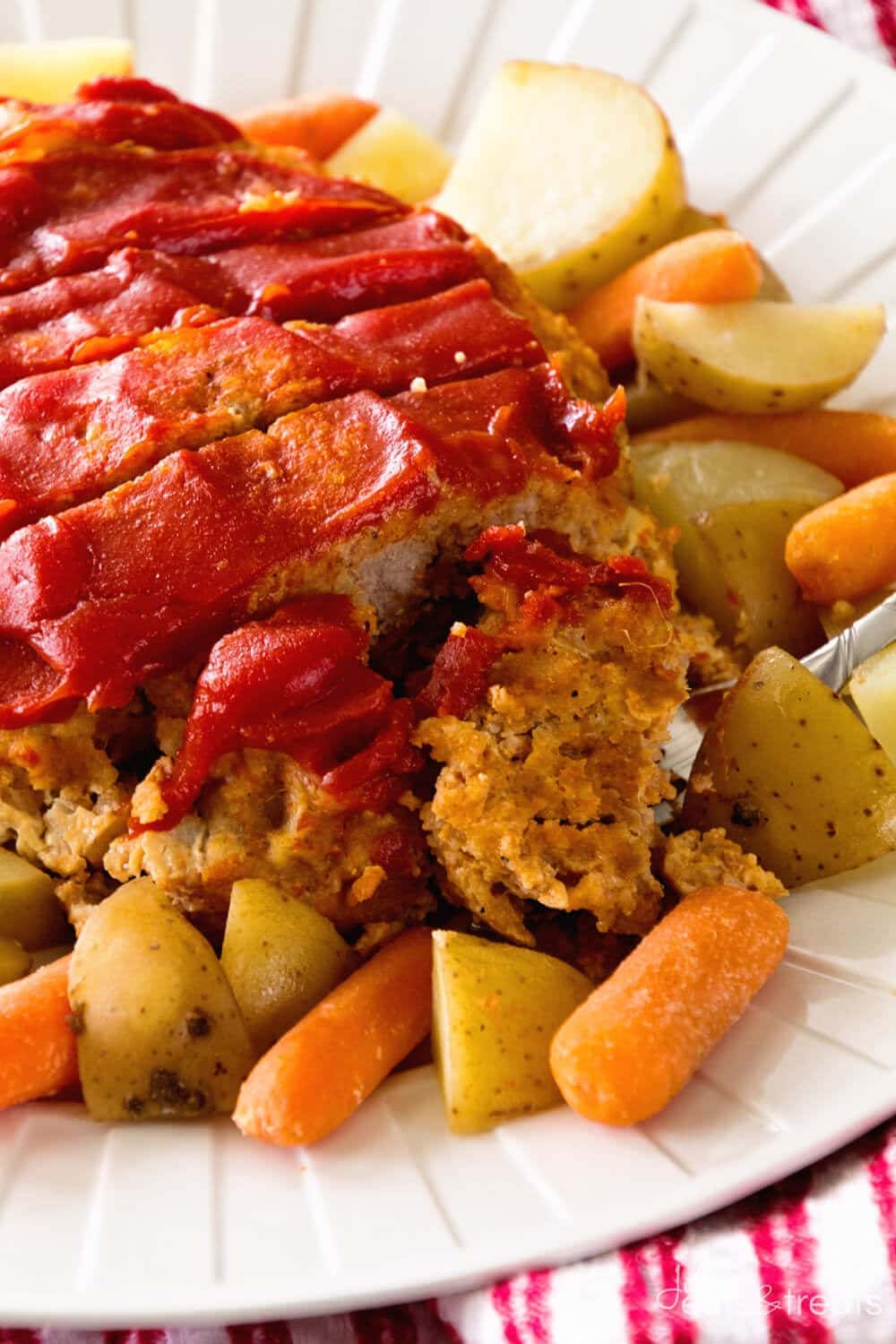 Crock Pot Meatloaf & Veggies ~ Comforting, Meatloaf Topped with Ketchup and Made in the Slow Cooker with Potatoes and Carrots!
Treat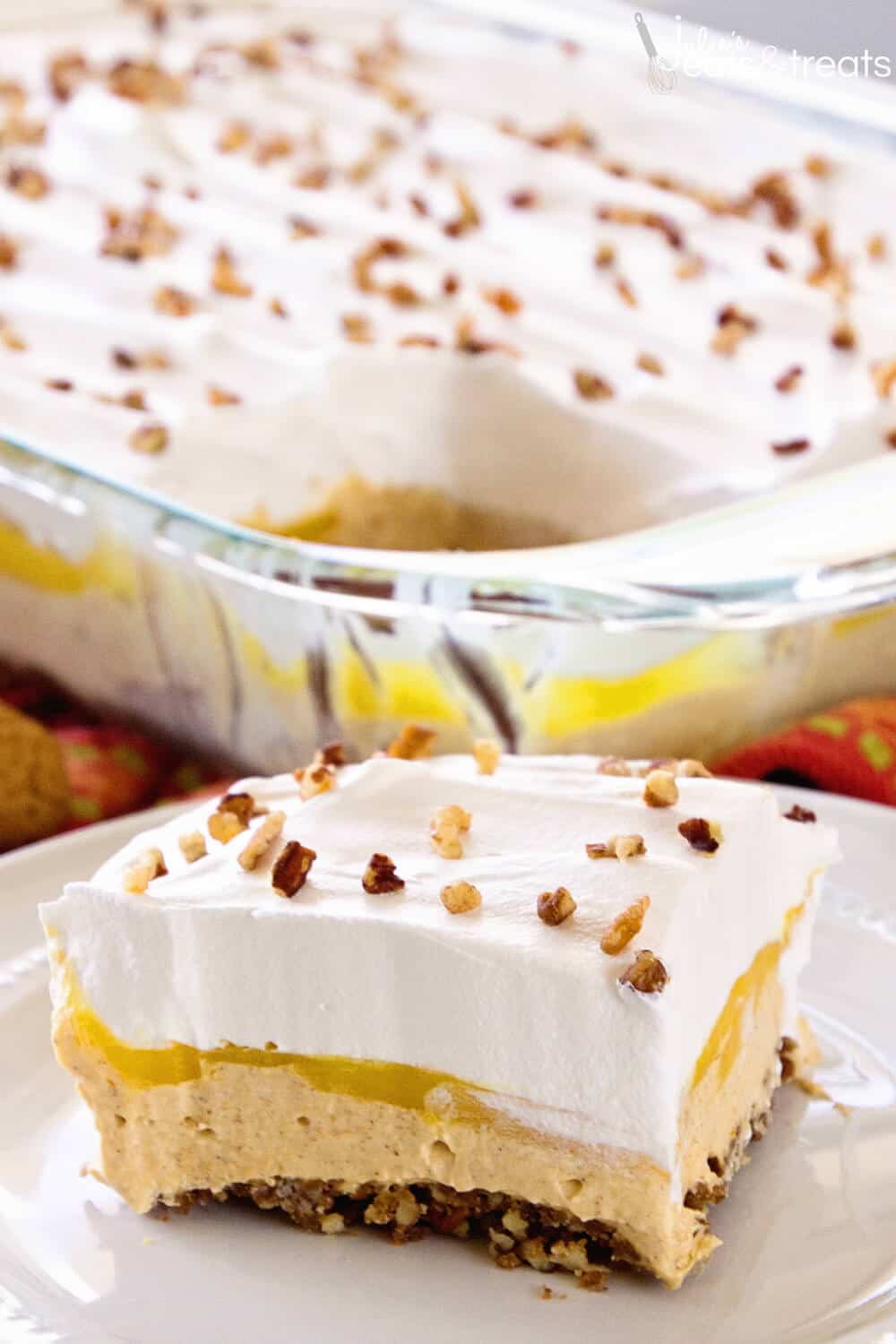 Pumpkin Lasagna Dessert ~ Creamy, Delicious Pumpkin Dessert with Layers of Gingersnap Cookies, Vanilla Pudding and Pumpkin! You Won't Be Able to Stop with One Bite!