Family Friendly Weekly Meal Plan ~ Simple every day meals for the busy family! Simple, Easy & Delicious Recipes!
Be sure to subscribe to my newsletter HERE so you never miss a new recipe!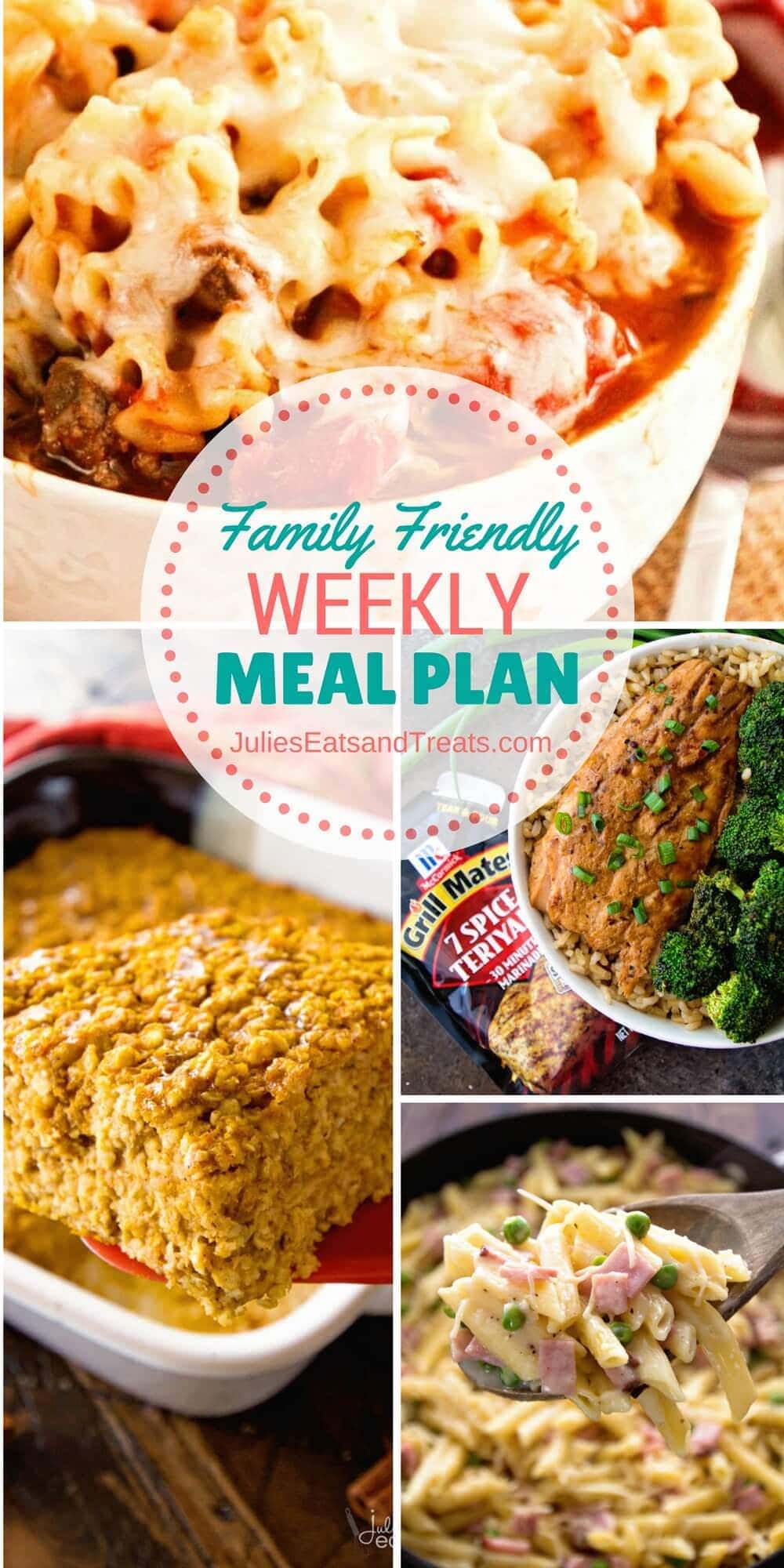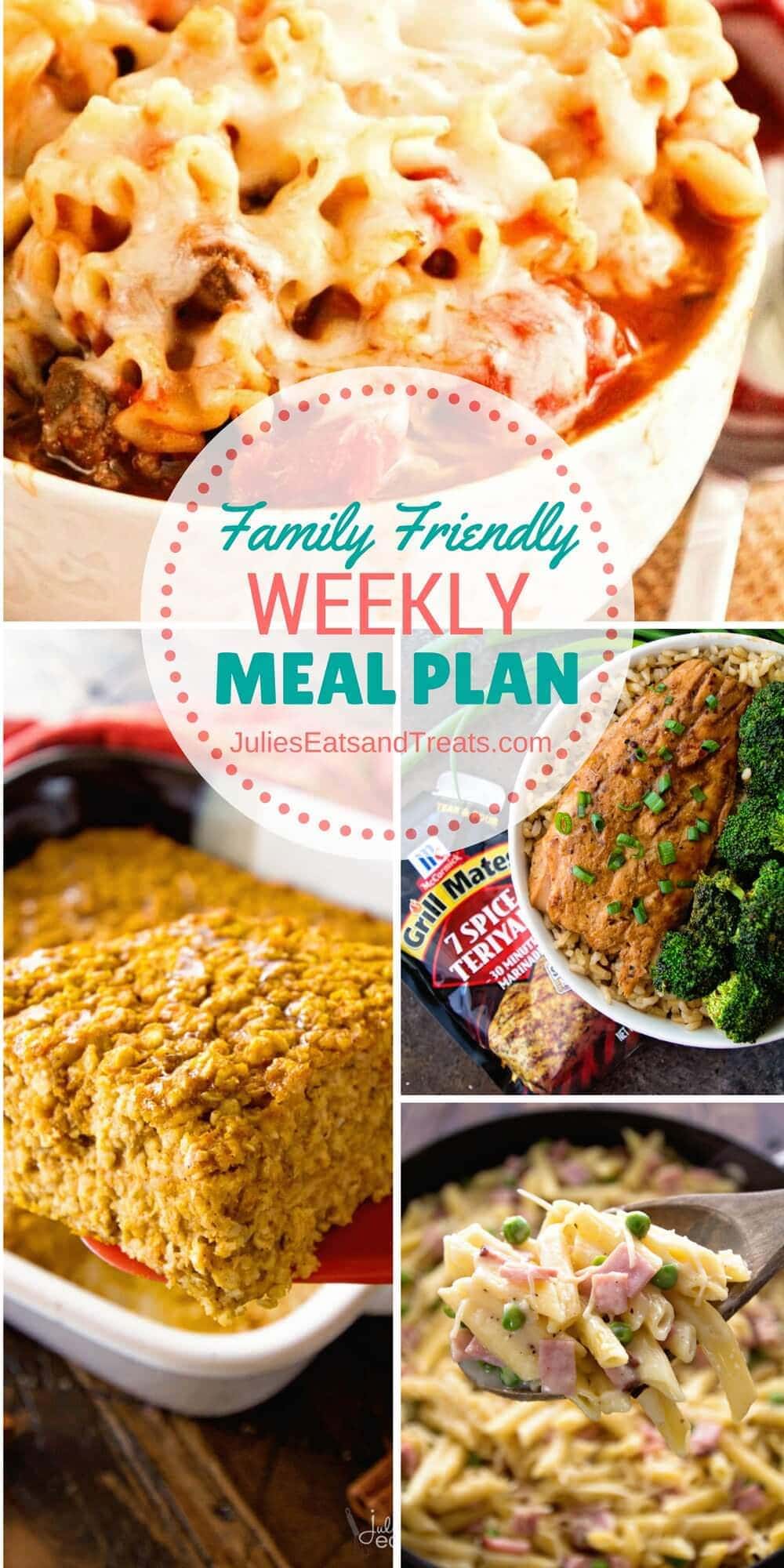 Anyone else battling sickness? We have been for the last month and it needs to leave STAT or this Mamma is going to have a melt down!
Last Friday when I picked up Ry from daycare she was running a slight temp. That didn't worry me but the sound of her cough did. It was tight. Not good. So up to the Urgent Care I went to get it checked out for the weekend. I am not one to run to the doctor. Usually I let me kids fight it off unless it's absolutely needed. After the doctor checked her out and tested for strep and influenza, which were both negative we were sent on our way.
Saturday went fine and she still had the tight cough but it wasn't progressing so I wasn't really concerned. Until 9 pm. In the course of a half hour it went from slight cough to the point where she could hardly breathe. Of course, I'm home alone. The hubs was out in the field. My phone call went something like this GET HOME NOW!!!!!!

MY OTHER RECIPES
He got home, I threw her into his arms and sent them to the ER which we had already called ahead too. The immediately gave her a neb treatment and did x-rays on her chest. She was diagnosed with bronchitis, gave some meds and sent home. It was a long night to say the least, but I'm praying, five days later she's finally back to new almost!
And now my throat hurts today.
If you need me we will be in quarantine!!!
Monday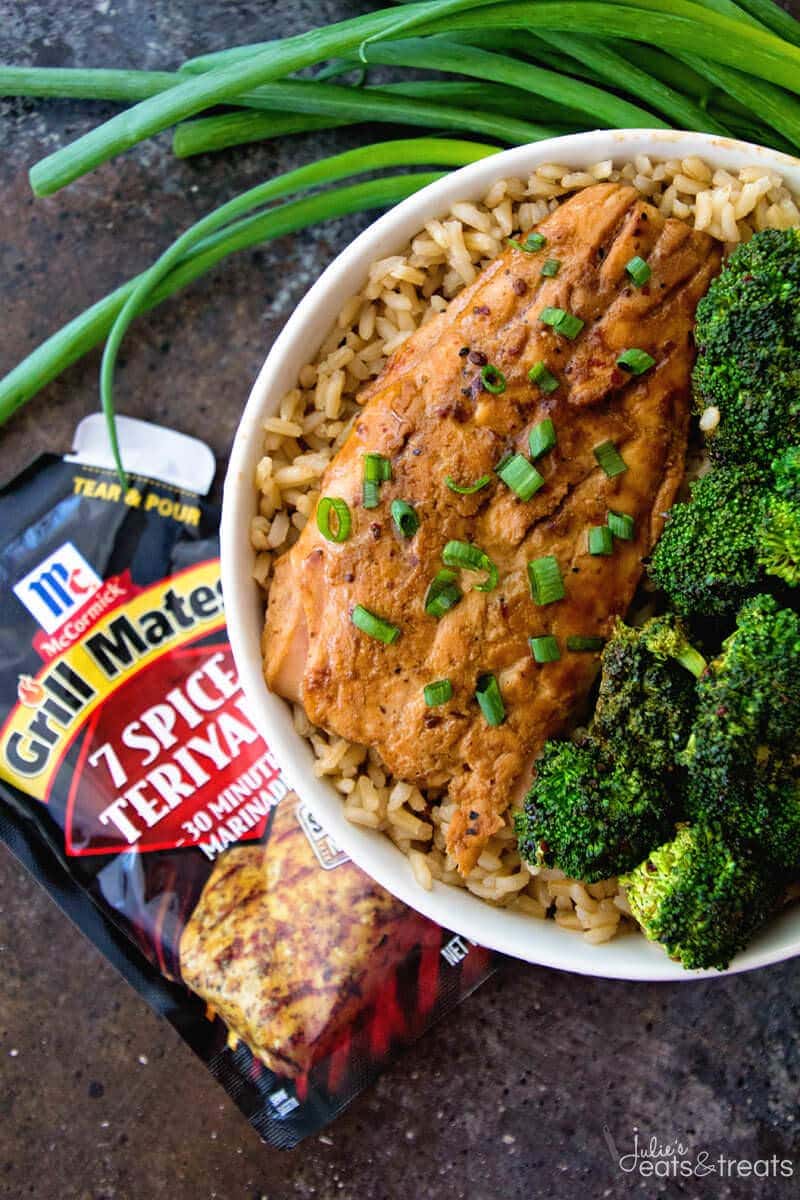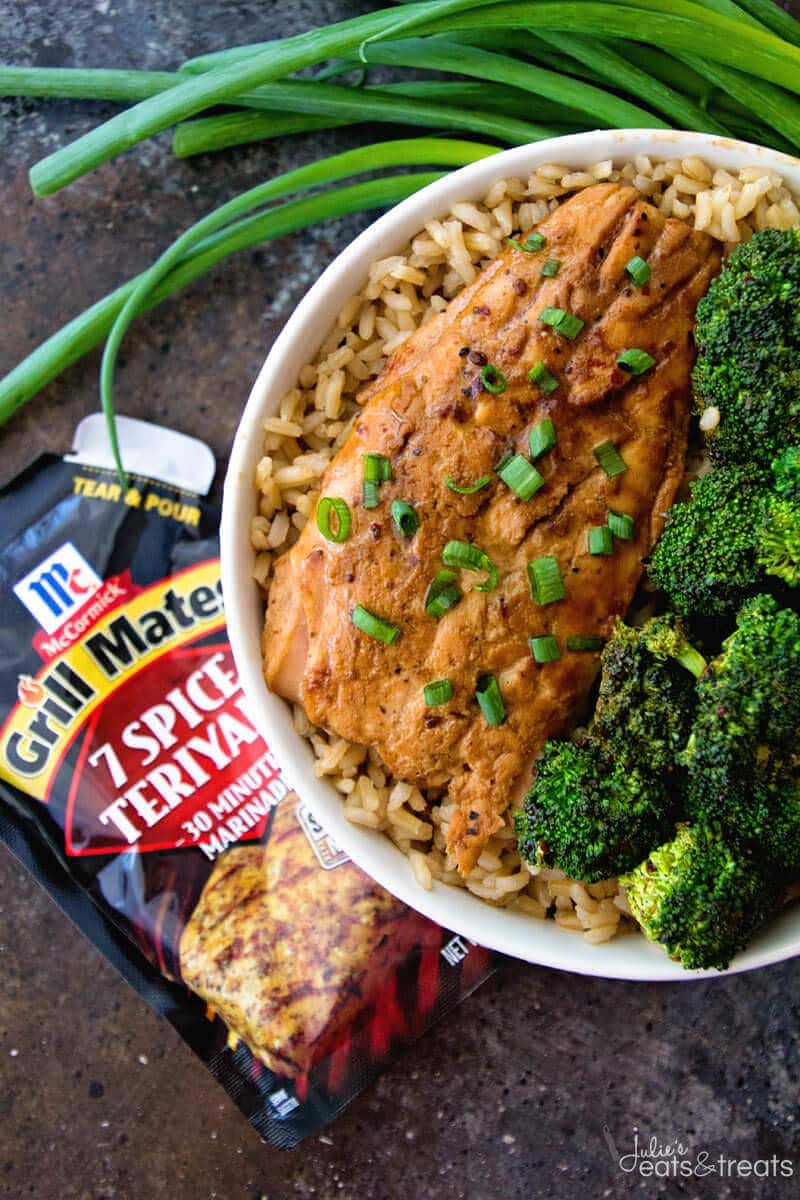 Tuesday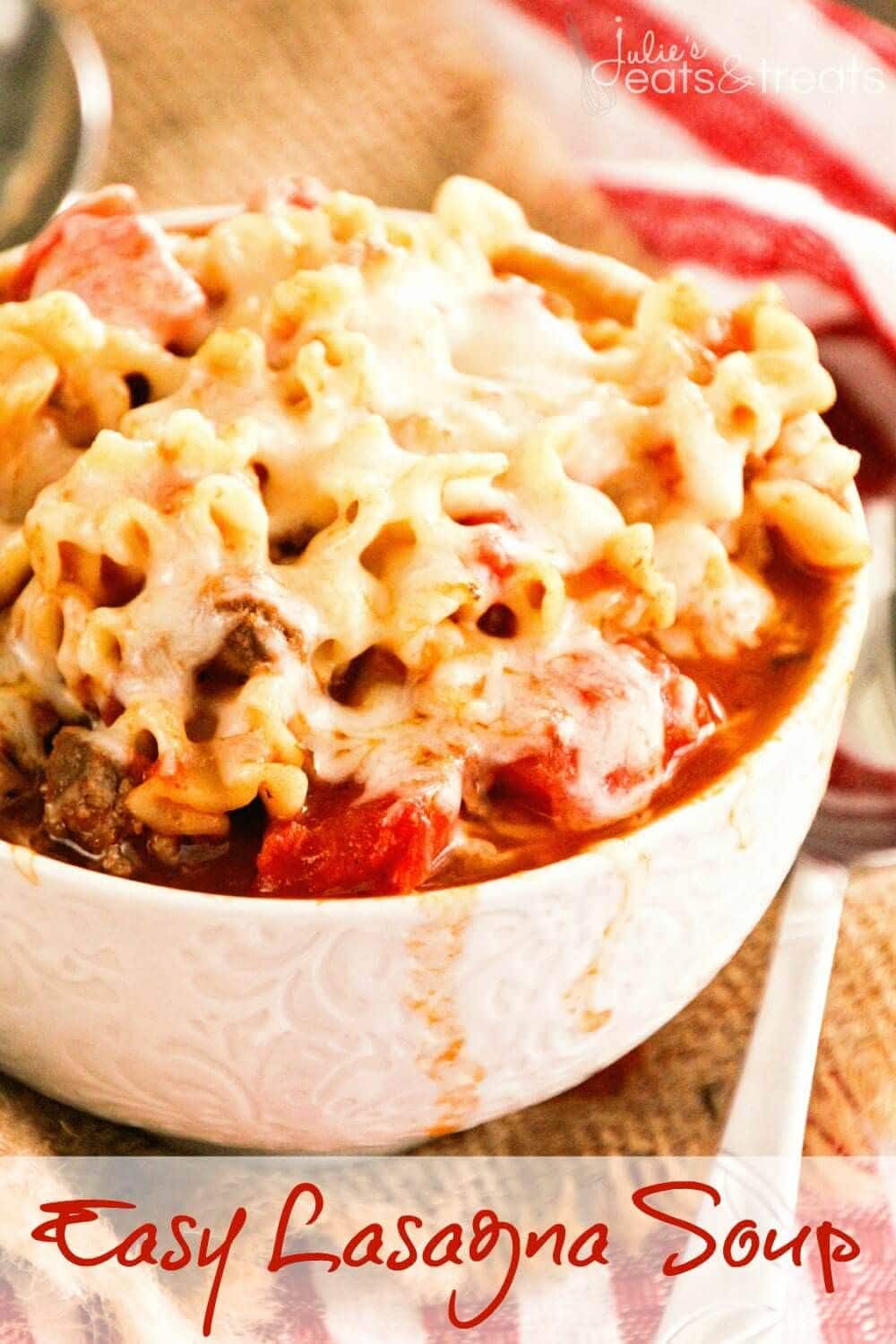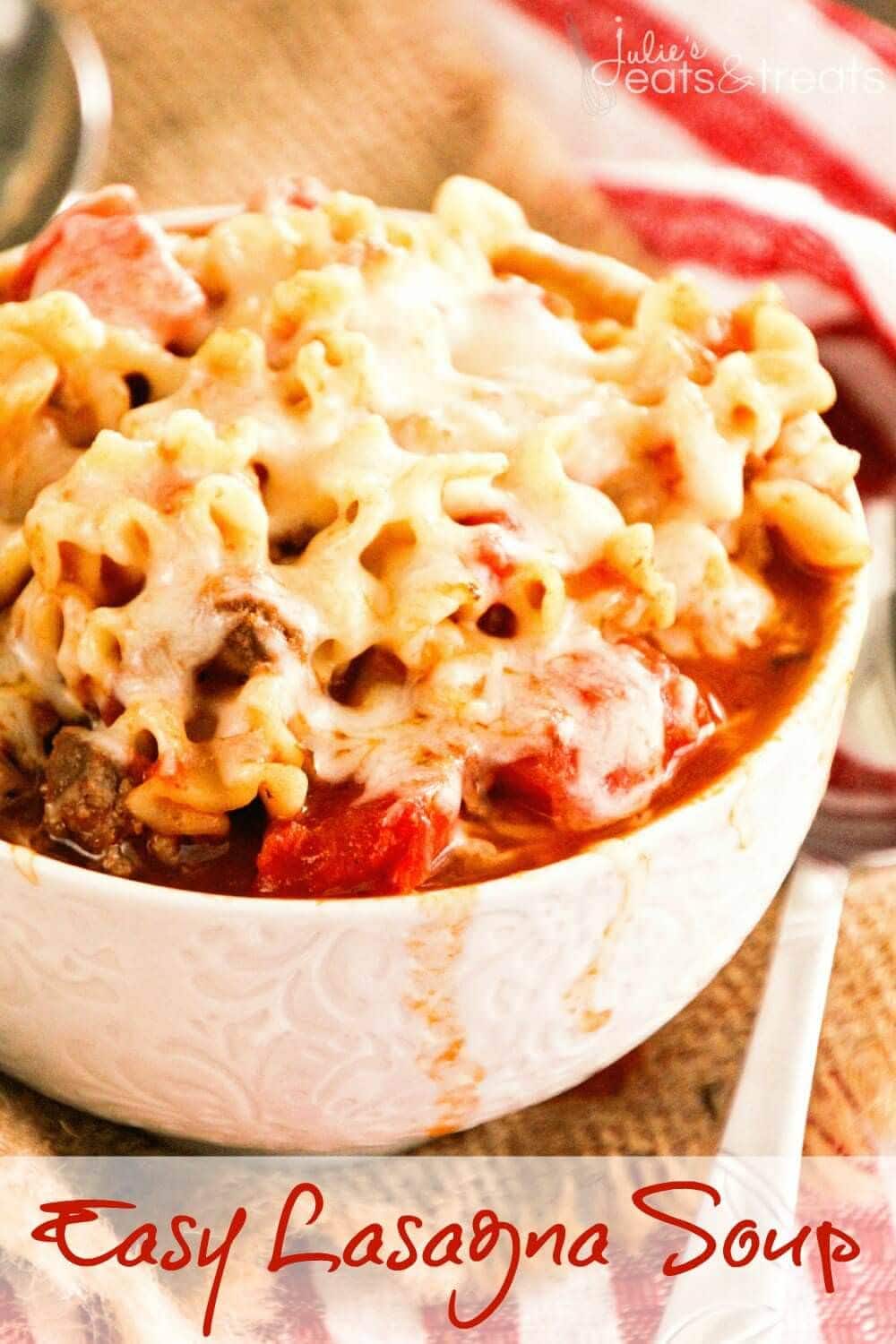 Easy Lasagna Soup Recipe ~ Quick, Comforting and Easy Soup with all the Flavors of Lasagna!
Wednesday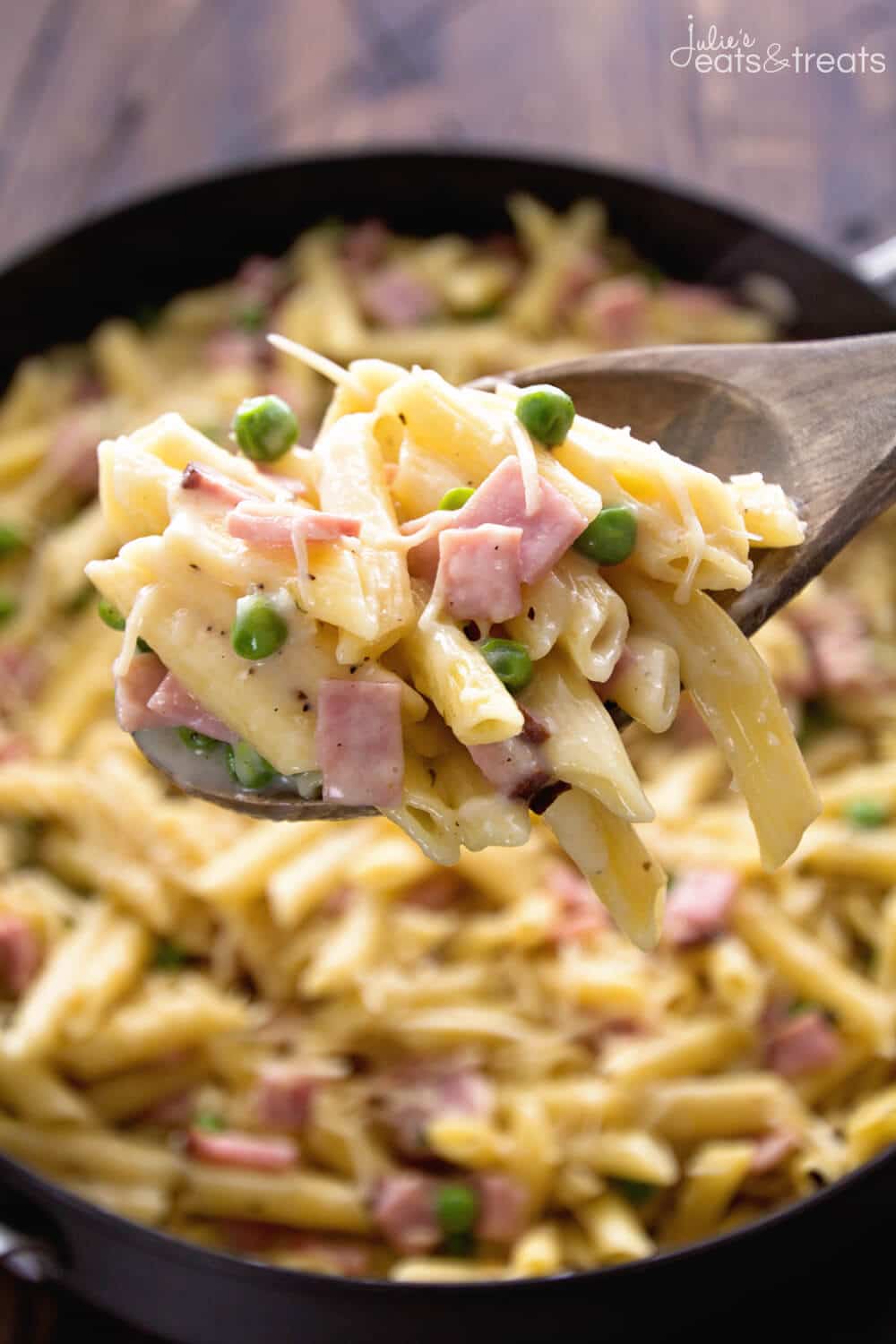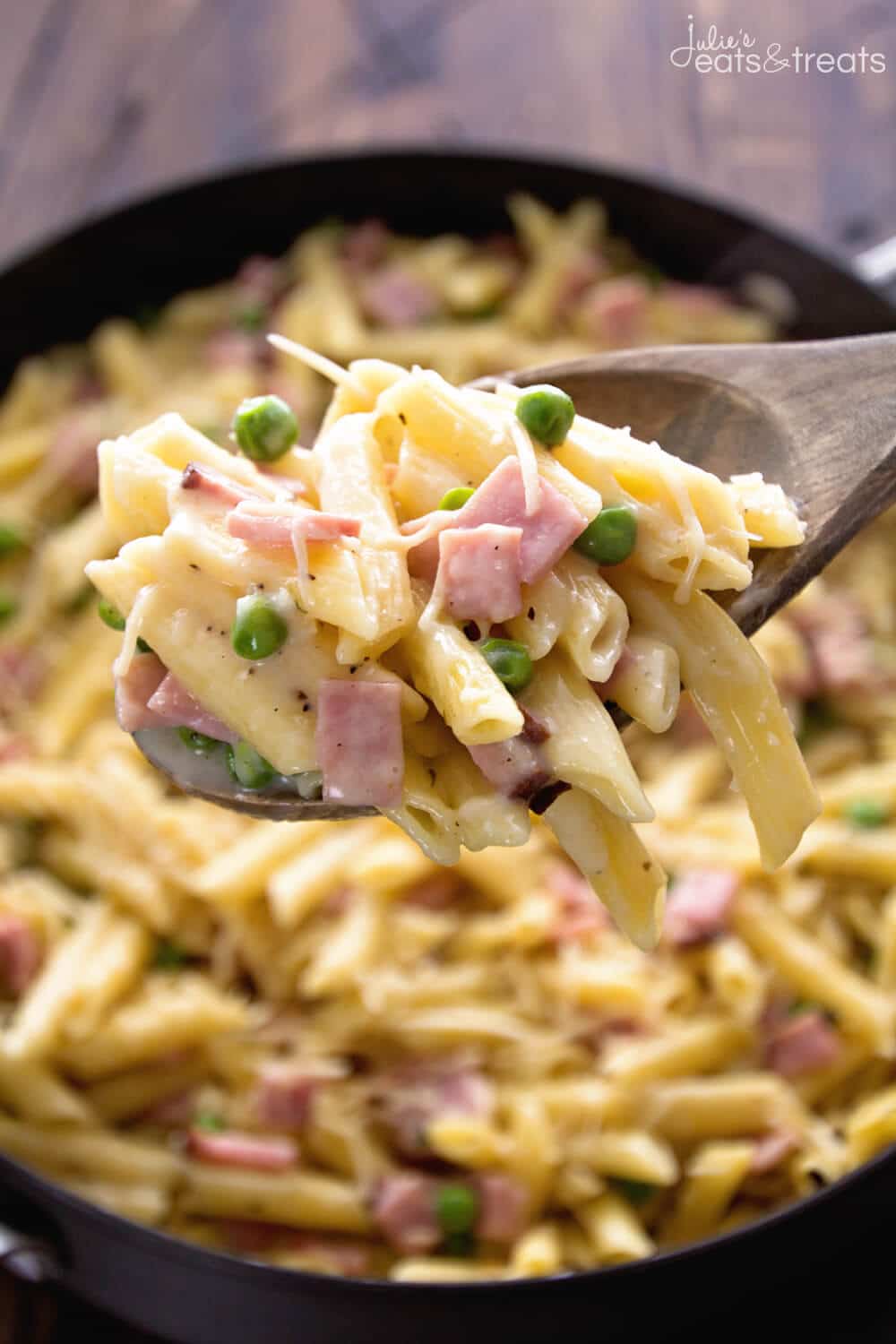 One Pot Ham & Penne Skillet Recipe ~ Delicious Pasta Perfect for a Quick Dinner! Loaded with Ham, Penne and Peas!  
Thursday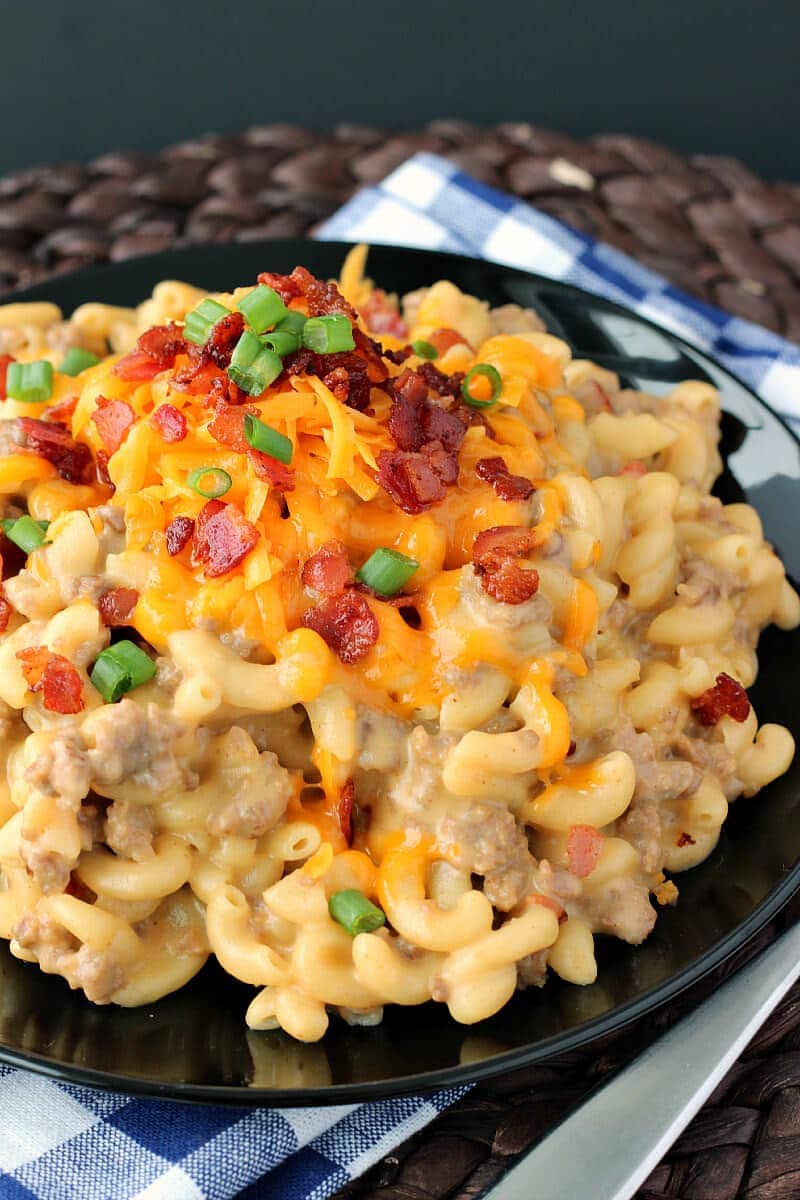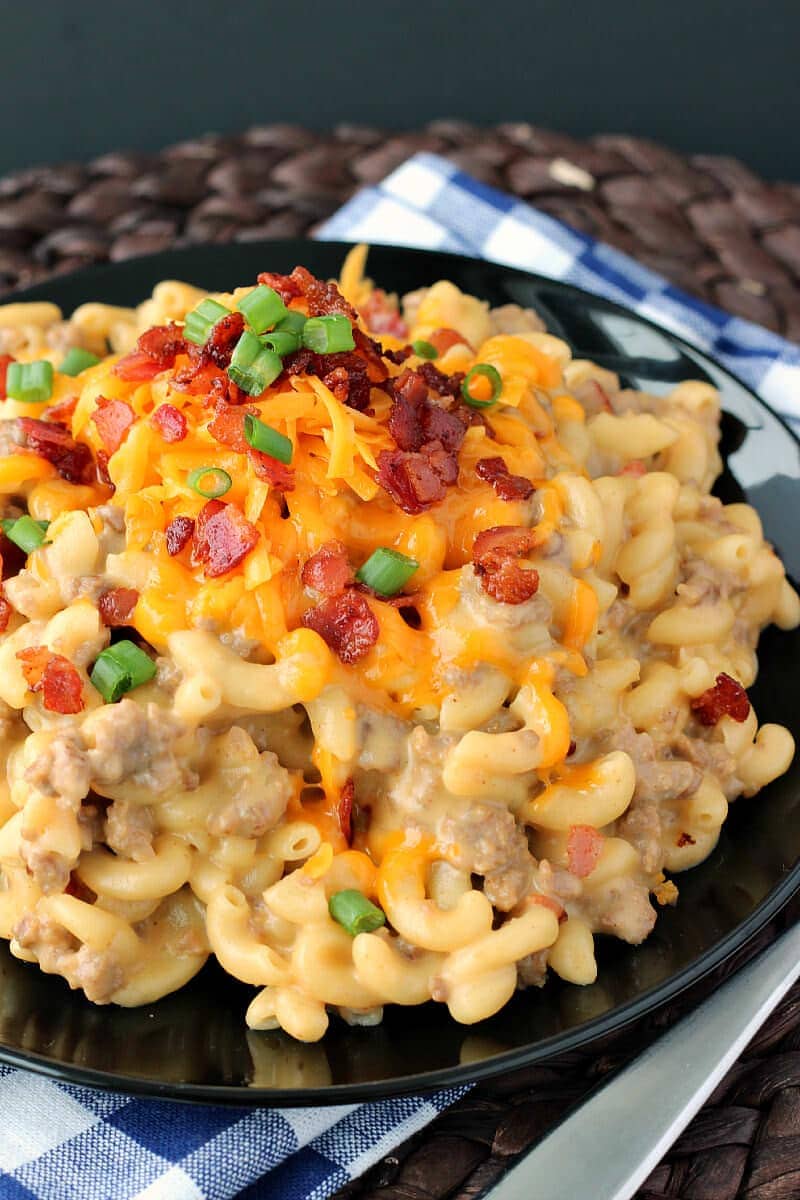 One-Pot Bacon Cheeseburger Mac & Cheese – a super simple weeknight dinner that is hearty and comes together with minimal dishes!
Friday
Supper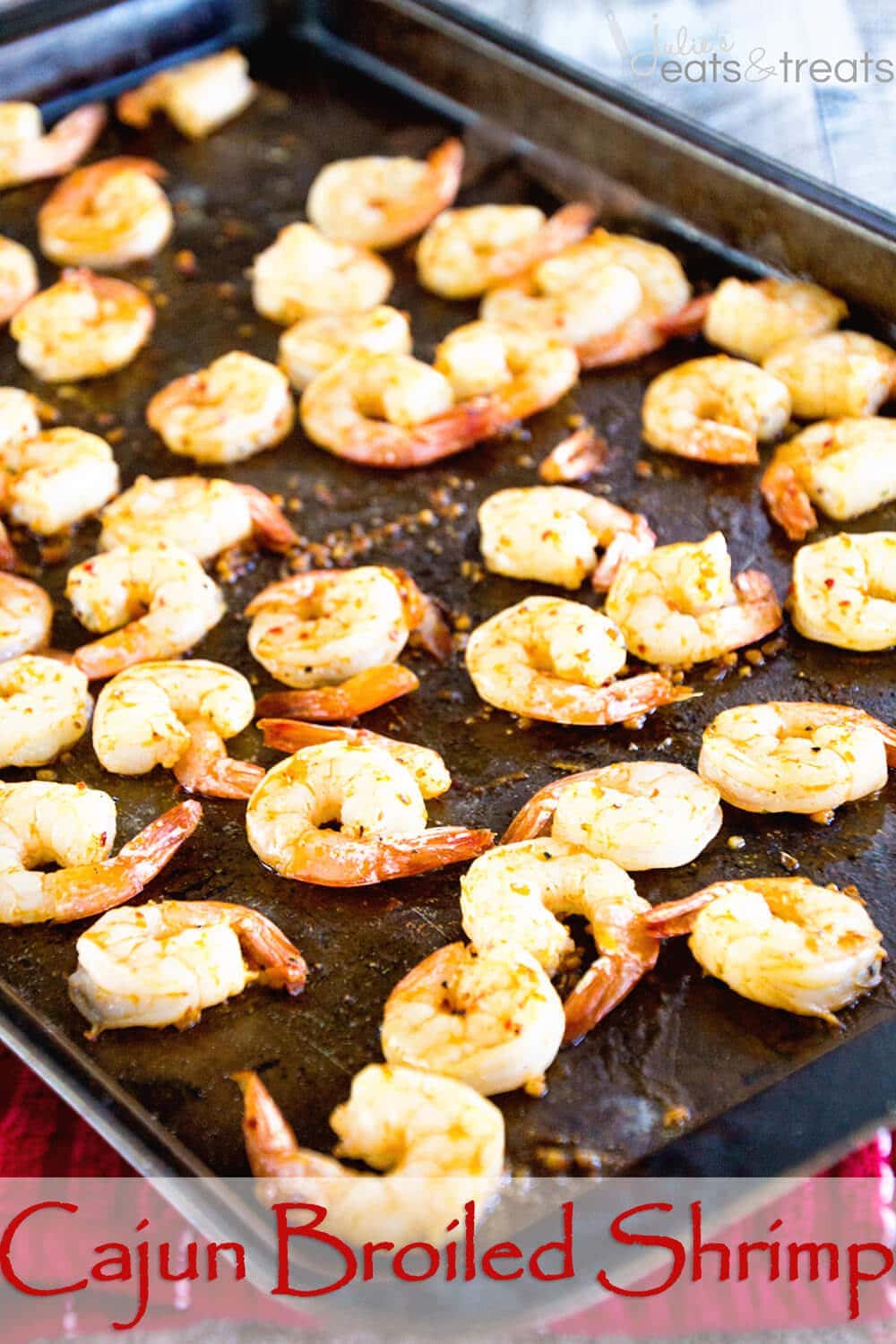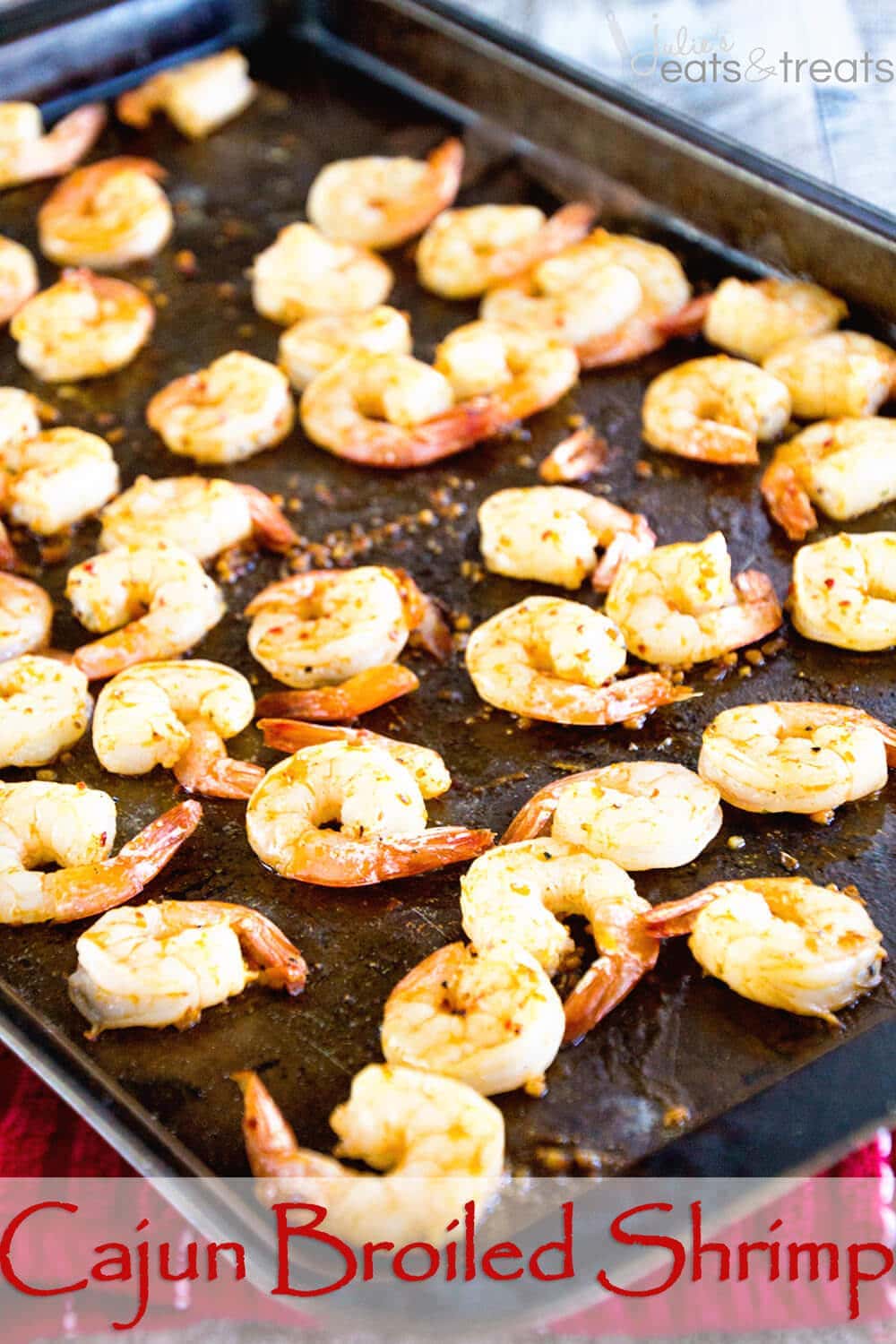 Cajun Broiled Shrimp Recipe ~ Quick, Easy Broiled Shrimp Perfect for a Light & Healthy Weeknight Dinner, Fancy Enough for Date Night and Delicious Enough for a Party Appetizer!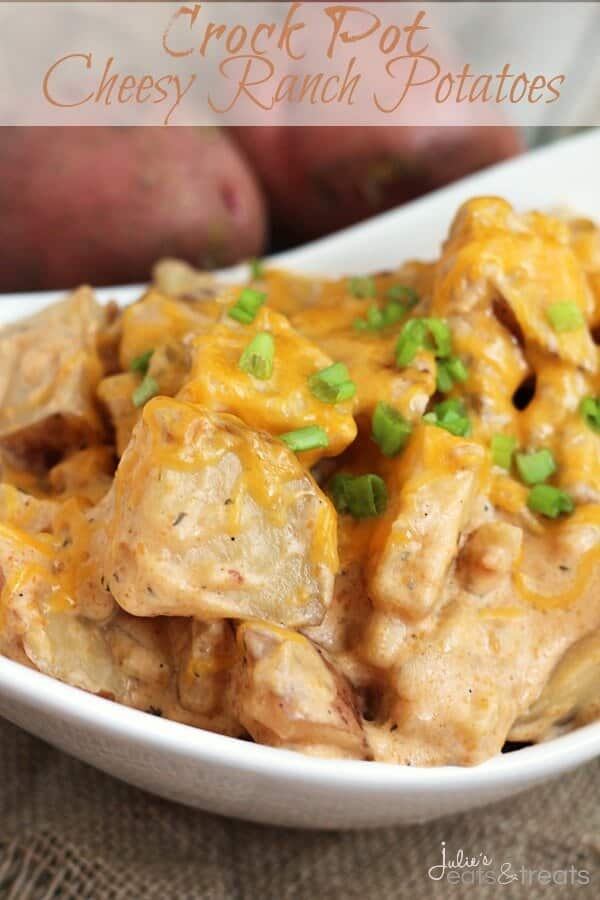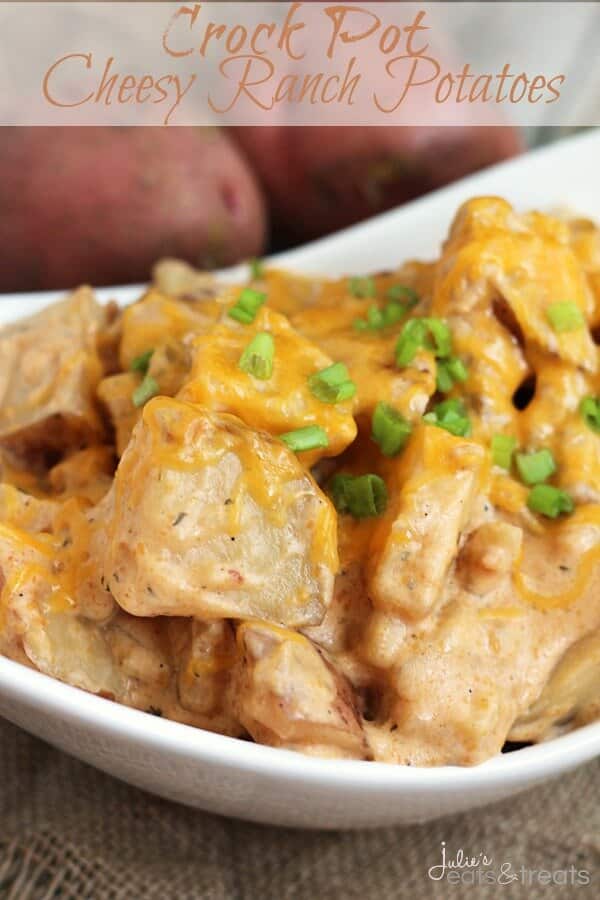 Crock Pot Cheesy Ranch Potatoes ~ Super Easy, Cheesy Crock Pot Potatoes Loaded with Ranch!
Treat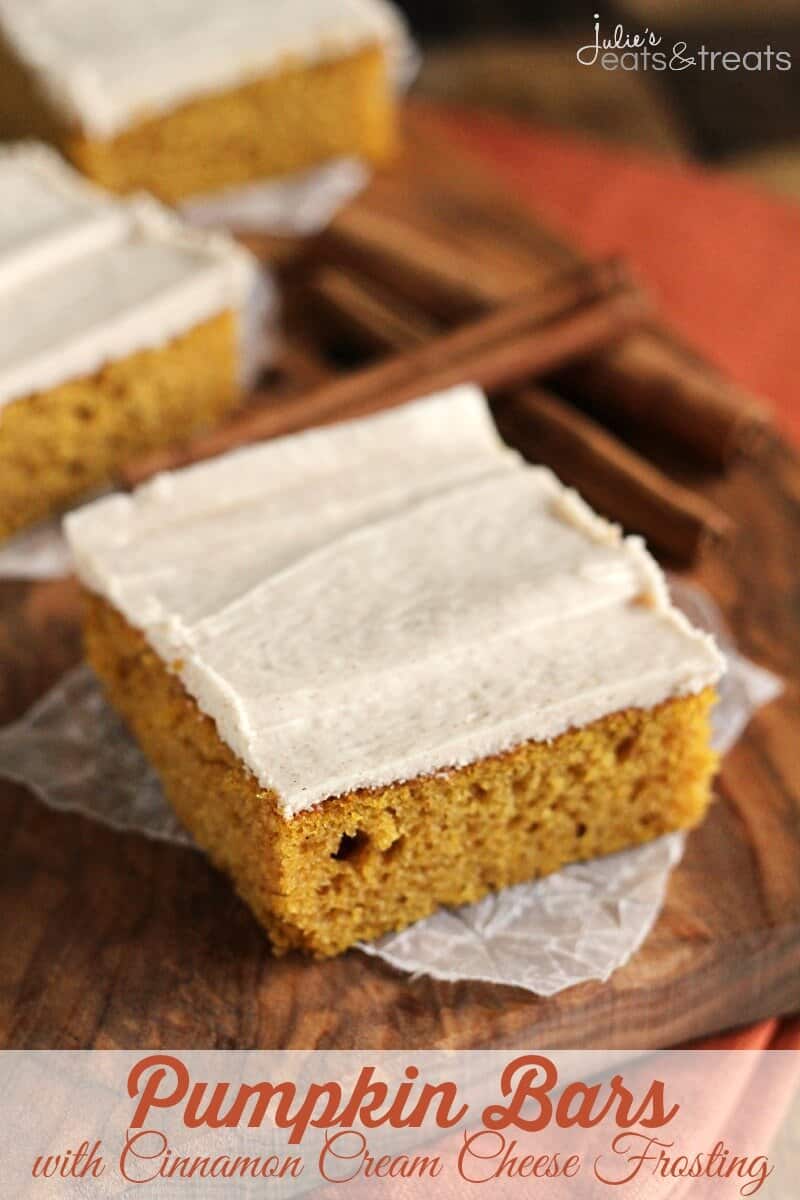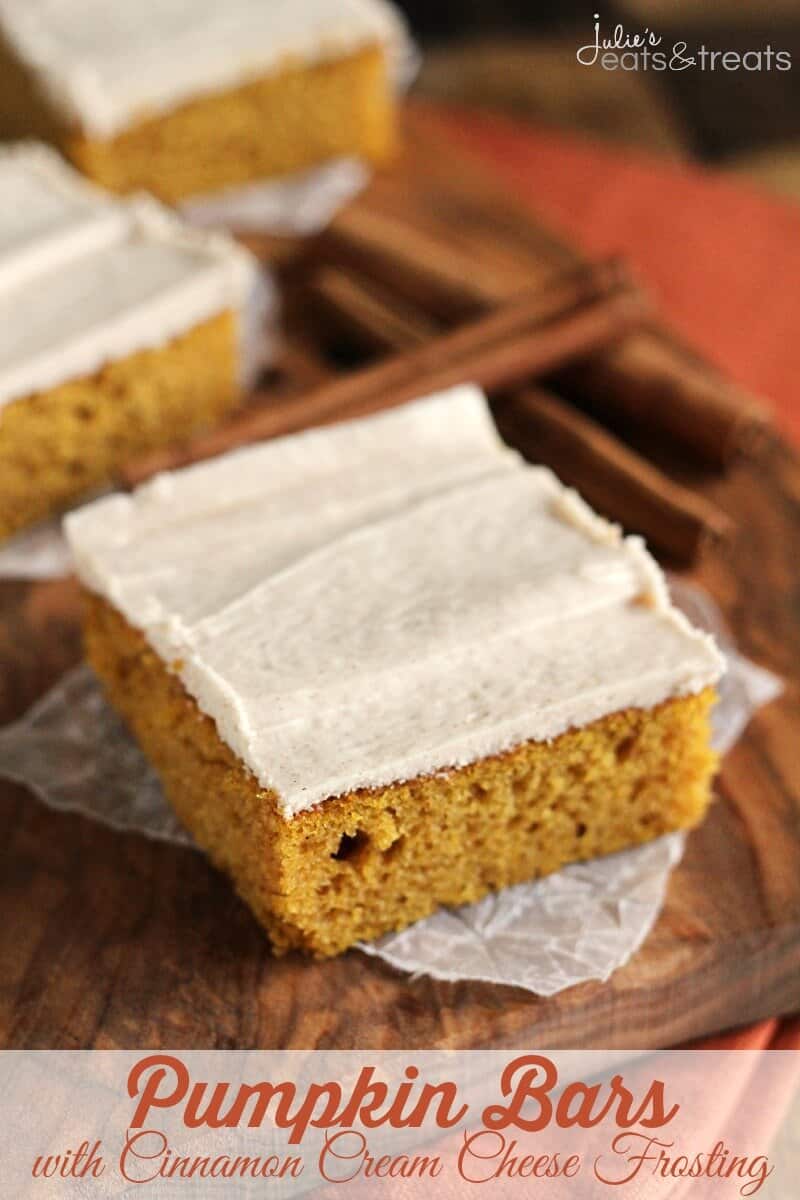 Pumpkin Bars with Cinnamon Cream Cheese Frosting – Perfectly Soft, Easy and Delicious Pumpkin Bars topped with a Cream Cheese Frosting Spiced with Cinnamon
Saturday
Lunch
Southwestern Nachos with Chipotle Sauce ~ Tortilla Chips Loaded with Corn, Black Beans, Red Pepper, Tomatoes, Black Olives, Cilantro and Green Olives! Topped off with a spicy Chipotle Sauce!
Supper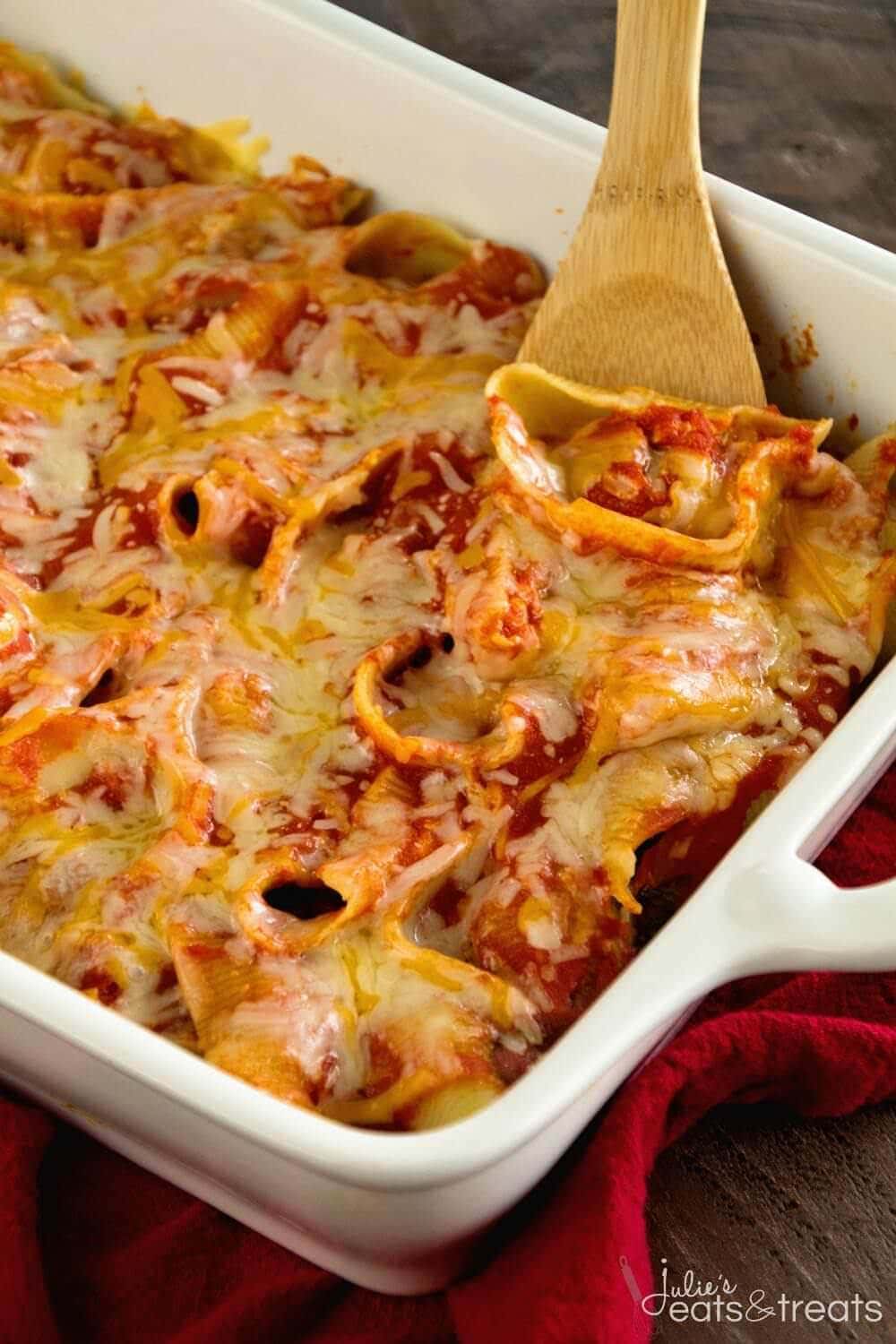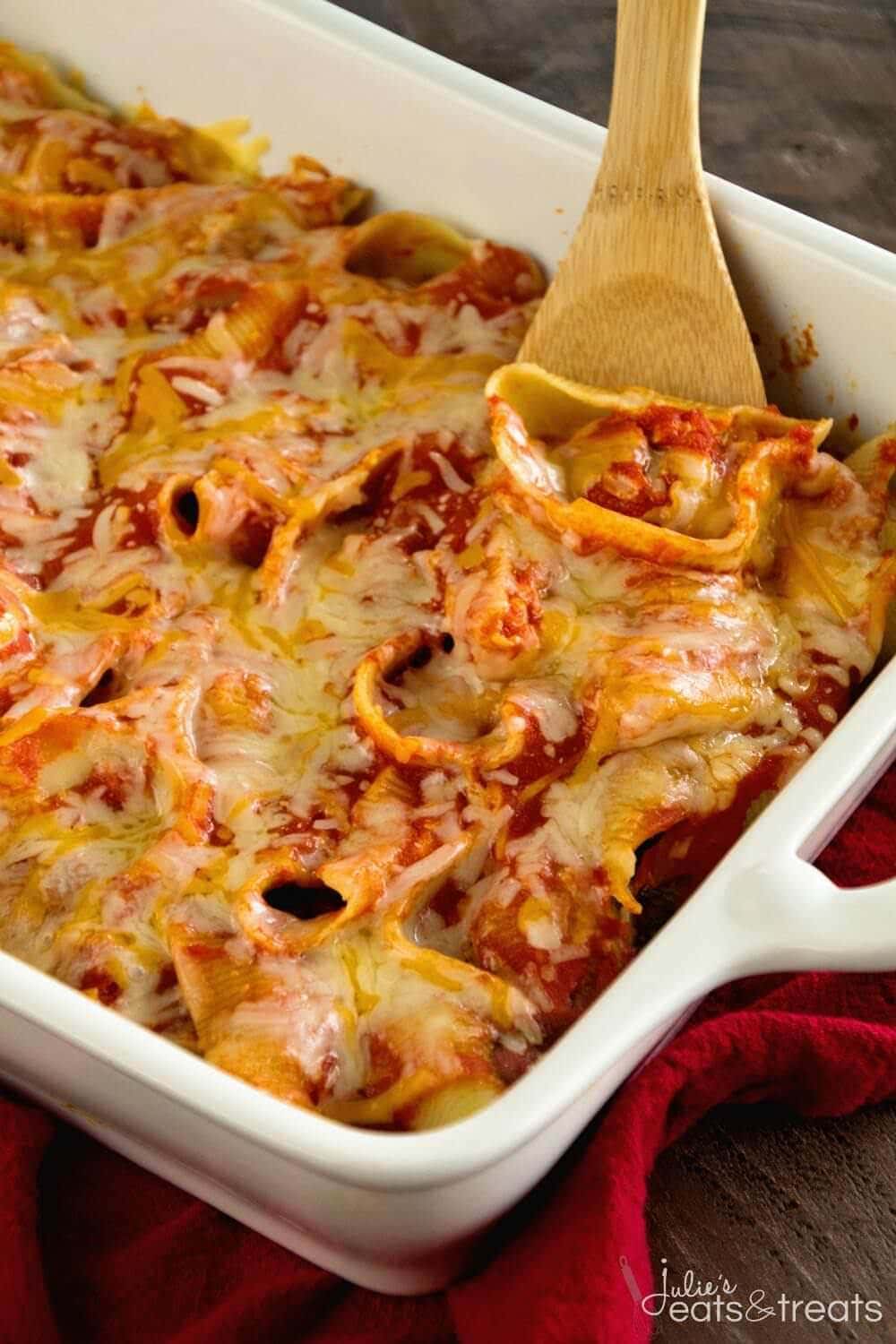 Easy Meatball Stuffed Shells Recipe ~ Quick, Easy Delicious Dinner! Shells Stuffed with Meatballs then Smothered in Spaghetti Sauce and Cheese!
Sunday
Breakfast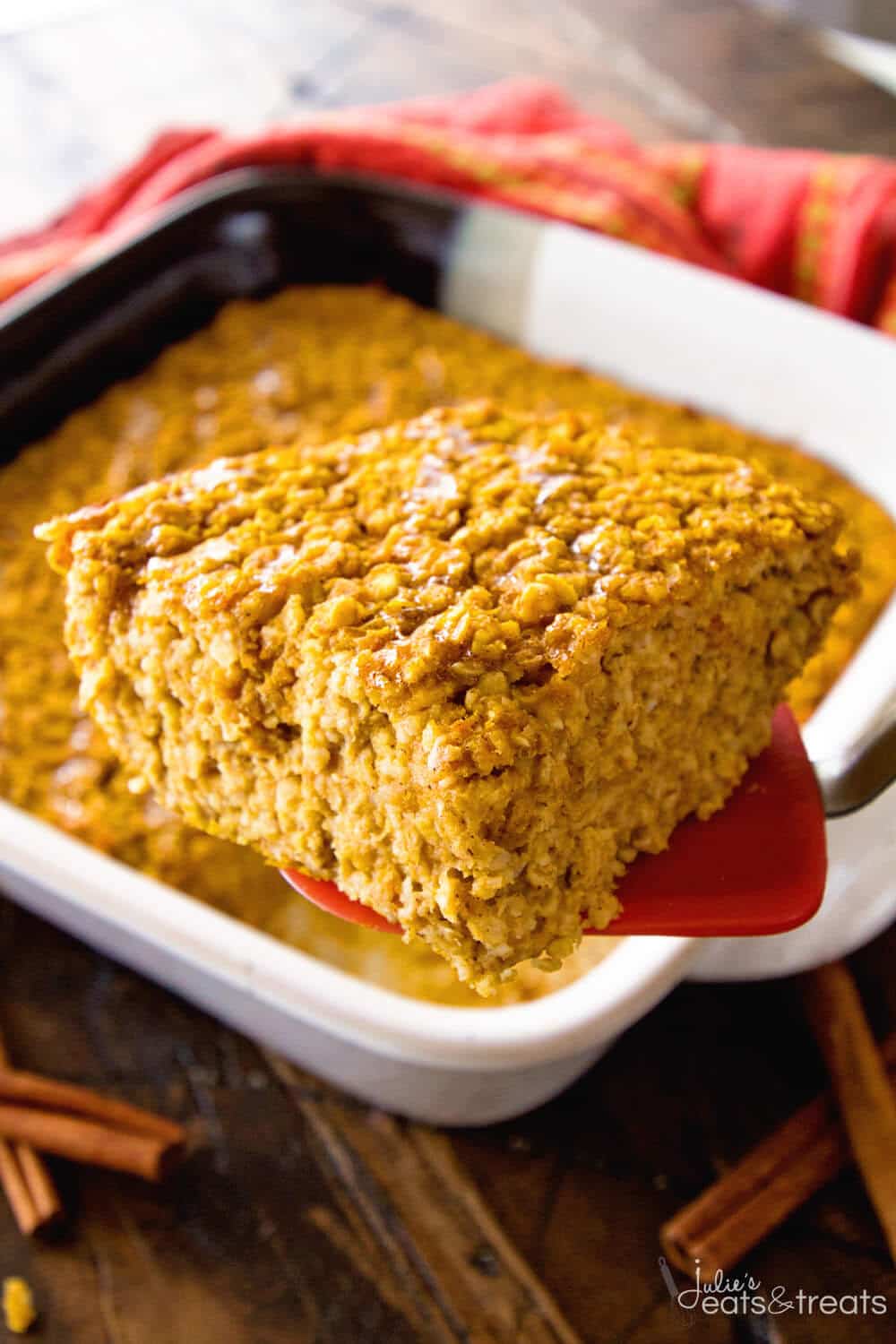 Baked Pumpkin Oatmeal ~ This Easy, Make-Ahead Baked Oatmeal is the Perfect Breakfast for Busy Mornings! Filled with Pumpkin, Oats and Spices to Fill You Up!
Supper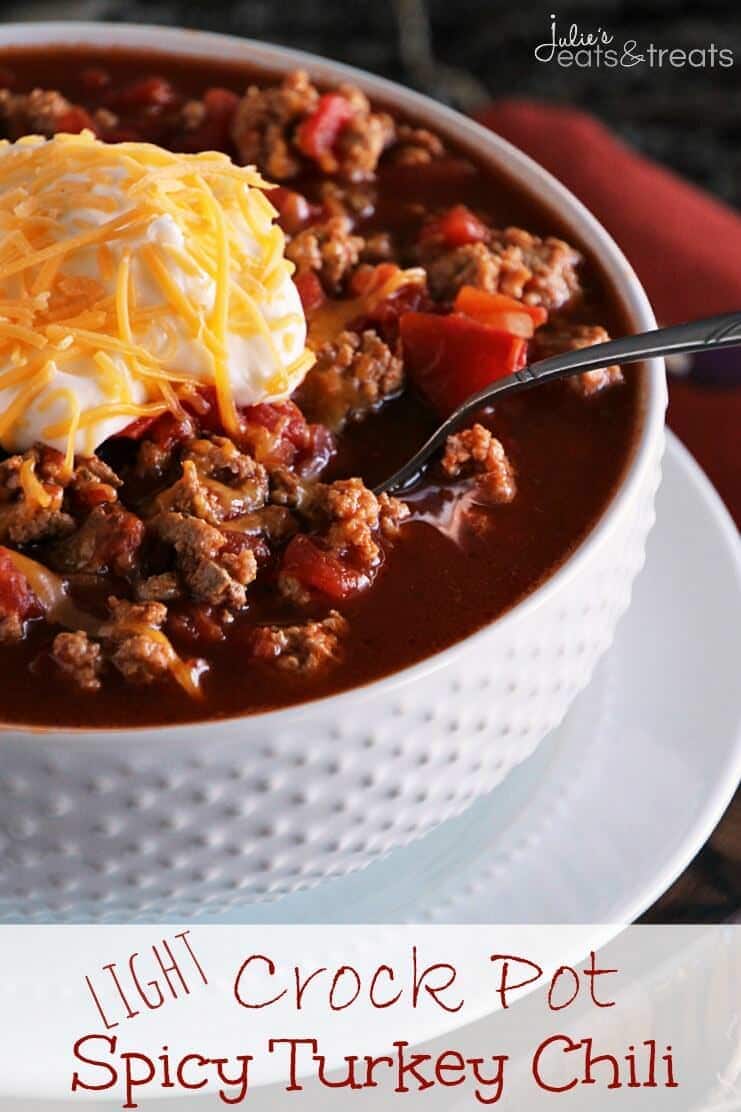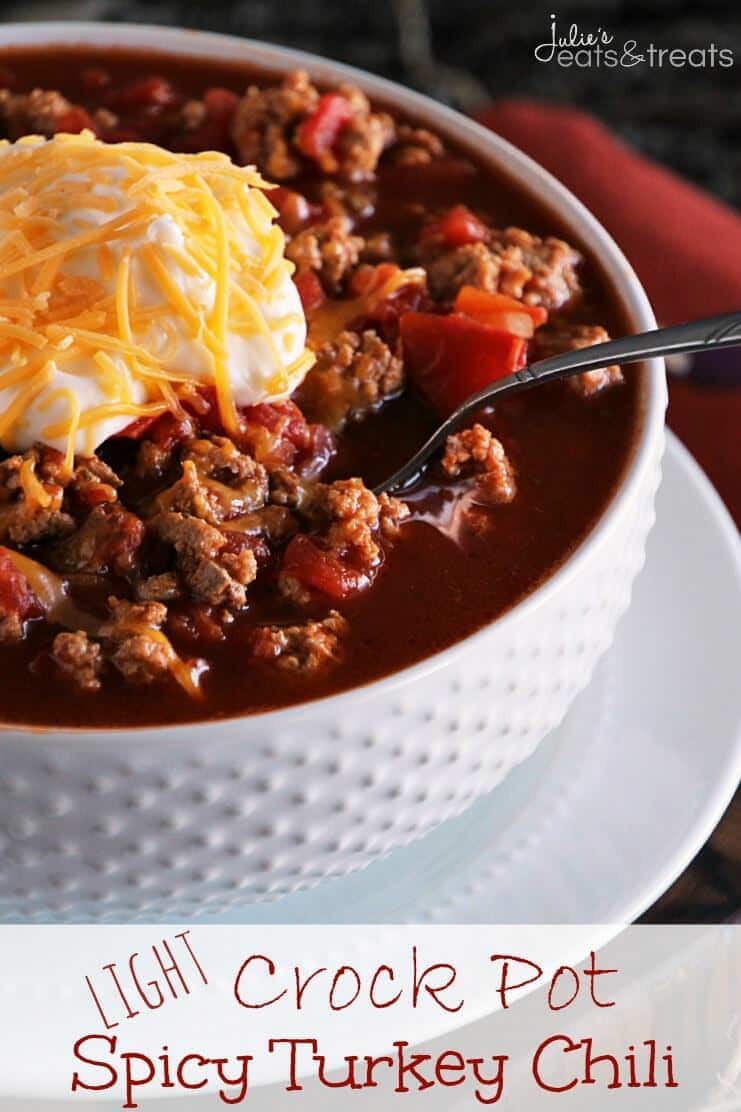 Light Crock Pot Spicy Turkey Chili ~ Delicious Light Chili Recipe with a Kick! Only Six Ingredients to a Healthy Dinner Recipe!