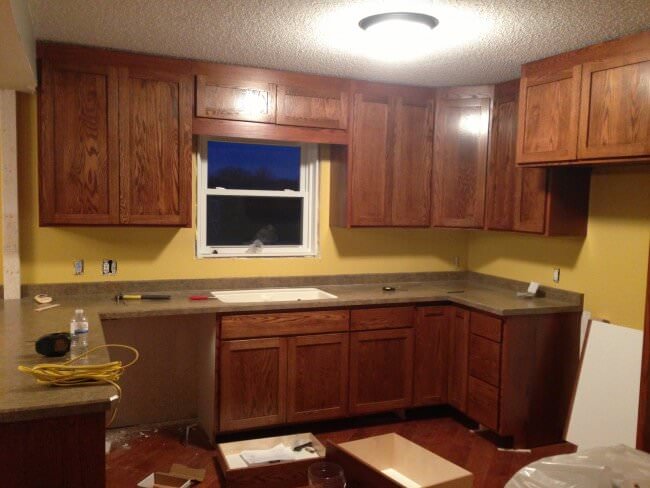 The official move in date has been set and I'm having anxiety attacks on the hour! So much to do but yet I'm just so dang excited. We have put a lot of sweat, tears, and some blood into this project 🙂 We have officially sold our house and papers are signed. Bless my brother-in-law's heart (The official new owner of our "old" house!) for letting us rent it for a few weeks.
This week the hubby has been hard at work settings the cabinets and counter tops. We got the cabinets on Saturday afternoon and he was on a mission and stayed up to the wee hours of the morning setting them. He told me I shouldn't ever complain about not having enough counter space or cabinets again. I politely rolled my eyes and replied, "A woman never has enough counter or cabinets dear!"
I'm just chomping at the bit to clean those babies out and start filling them up. Trust me. They'll all be full. I hoard kitchen stuff, like you didn't guess this already!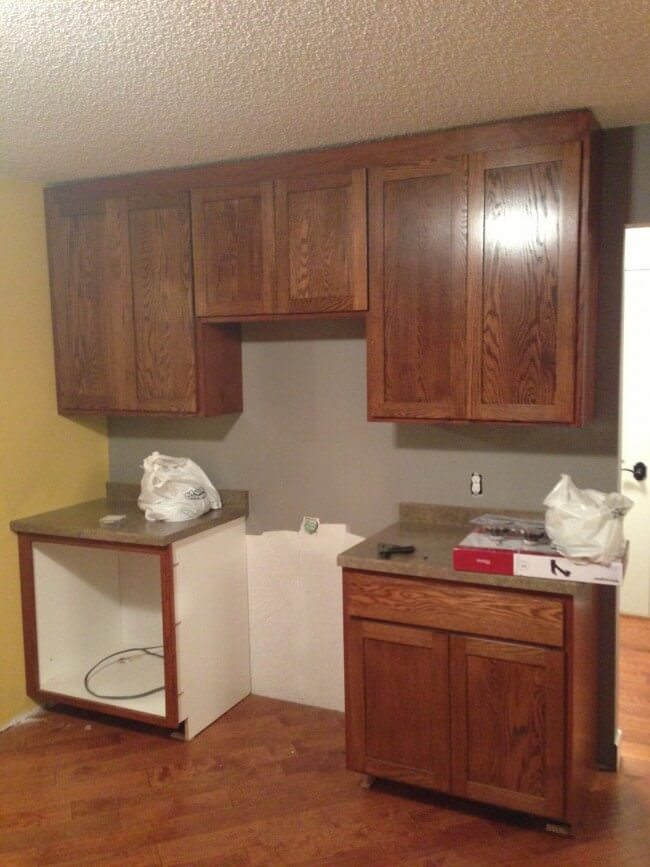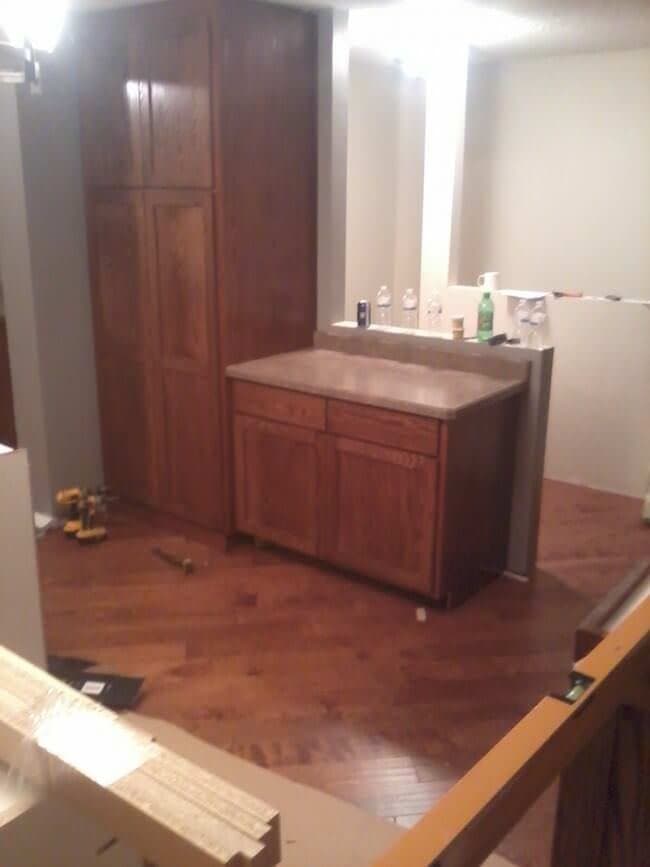 While he was busy working on the kitchen I was filling nail holes and cleaning, which means wiping down all the trim. Man, that's work. I sweating like a beast!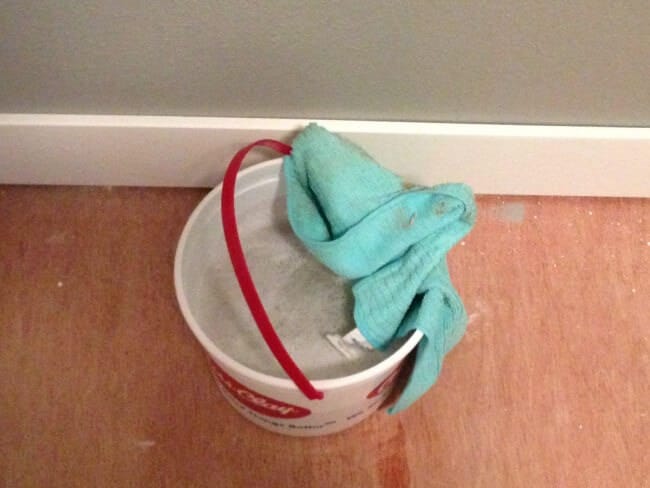 Carpet for the bedrooms comes on Friday. We are picking up appliances on Saturday and then just the finishing touches. *HAPPY DANCE*
List – Updated
1. Gut Upstairs
2. Side entire house (Siding off, Tyvek On!)
3. Trim out house (ORDERED! ARRIVED! STARTED!)
4. Jack up floor or ceiling
5. Fix Bathtubs
6. Frame windows and patio doors
5. Sheet rock in kitchen
6.Mud & Tape Upstairs
7. Paint, Paint, & Paint
8. Re-do wiring in kitchen
9. Install new windows
10. Install Kitchen Cabinets (ALMOST DONE!)
11. Install Flooring (ORDERED! BATHROOMS DONE! HARDWOOD DONE! CARPET SCHEDULED!)
12. Install Appliances (ORDERED!)
13. Install Vanities, toilets etc. in bathroom (Tub fixtures left, and one toilet to hook up!)