Last week we had my hubby's family over for a Bon Fire which always means roasting some marshmallows for S'mores! I adore S'mores but you know what it means? Sticky fingers. Lots and lots of sticky fingers. In my preparation for the party I knew I had to replace my hand towel with Kleenex Hand Towels. My bathroom was going to be a busy place with tons of sticky little fingers after roasting those mallows!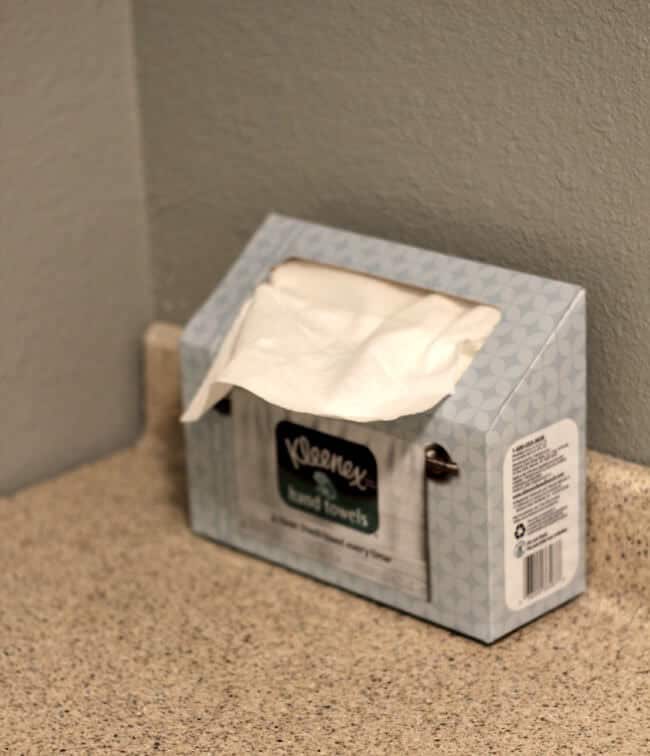 You know what else I love about Kleenex Hand Towels? The product's unique, Cottony-Soft™ towel is free of inks, dyes and fragrances and highly absorbent – drying hands effectively, with enough capacity in the brand's proprietary, absorbent Dry-Touch™ fibers for secondary quick clean-ups around the bathroom sink. Kleenex Hand Towels' flexible packaging complements everyday bathroom décor and space limitations, allowing the product to be placed on a towel bar or counter top. The Pop-Up® delivery system is designed to help keep one clean, fresh, dry towel conveniently at hand.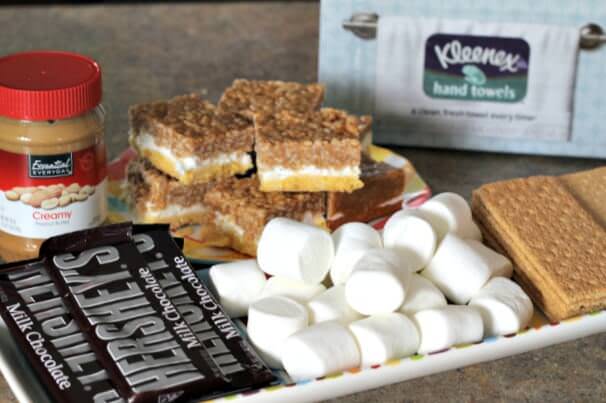 I wasn't going to have to worry about changing out my hand towel half way through the party because I was resting assured Kleenex Hand Towels were going to be hard at work in my bathroom so I could enjoy the party! I wouldn't be worrying if my hand towel had dirty hand prints on it or it was dripping went from over use. Nothing is worse than having to use a dirty hand towel or a wet one. Ick. No one is going to enjoy that. Plus it's way more sanitary to use Kleenex Hand Towels that are good for one use and that's it. No dirty hand towel passing germs back and forth. Trust me this is important. Even during the summer, we think we are healthy all summer but it's still possible to get sick. Ask me. We had a sick kid two weeks ago with Influenza and I've been battling a cold all week so we didn't want to be passing those germs to anyone!
Remember to go enter to win a box of Kleenex Hand Towels here!

MY OTHER RECIPES
I was selected for this opportunity as a member of Clever Girls Collective and the content and opinions expressed here are all my own.