Light Crock Pot Chicken Stuffed Peppers
Light Crock Pot Quinoa Chicken Stuffed Peppers ~ Light & Delicious Peppers Stuffed with Quinoa, Black Beans, Onions, Chicken and Cheese then Slow Cooked to Perfection!

It seems like it's been forever since I've posted anything but sweets! I mean I love sweets, but let's get real we can't indulge in those all the time. As much as I would like to because that would pretty much rock my world. I'm all about the sweets. After I had RyRy in November I had a hard time losing the weight. At first it fell off and it was like magic. I was all like oh I got this, this will be easy! Then it stopped. Road block. Nothing happening. It was the middle of winter in Minnesota which is depressing enough but I couldn't get my jeans back on. I finally broke down and went and bought a bigger size so I didn't have to keep wearing my maternity clothes. I was pretty much depressed and felt like I was an ugly slob. I had all those Mommy hormones going on and none of my clothes fit. I was a mess.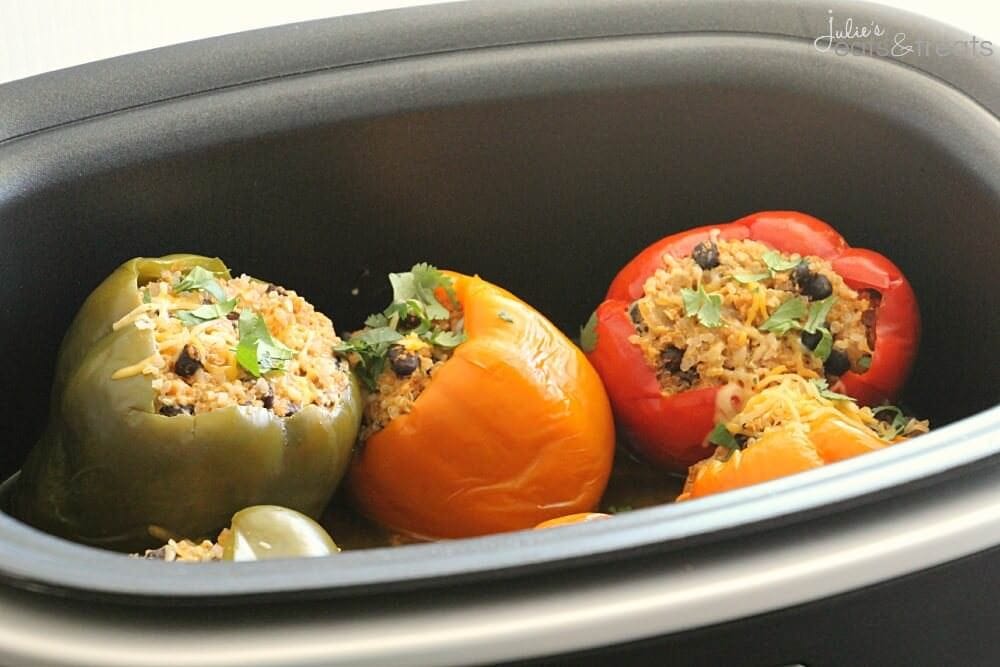 March came and I went back to work squeezing into a few of my "Fat Pants". I began to think this could just be the rest of my life and I should just buy new pants but I couldn't bring myself to do it. I've struggled all my life with weight. Back when I was a junior in high school I lost 50 lbs. Thanks to eating better (not that I knew much about it but I struggled through) and playing basketball. I was at a "healthy" weight finally for the first time in my life. I could walk into a store and actually buy clothes off the rack. Shopping for clothes for my senior photos was actually enjoyable for the first time in my life. It was life changing. I was happy, I finally had found my groove in life and I had self confidence to celebrate in my senior year of high school which took me through college and my first years of being and "adult". Sure I struggled with it pretty much every day. I'd gain some weight and then I'd focus on it and lose it again. I had a "set" weight in my head that if I got to that point it was time to focus on the struggle again. I wish I could say it got easy at some point, but it never did.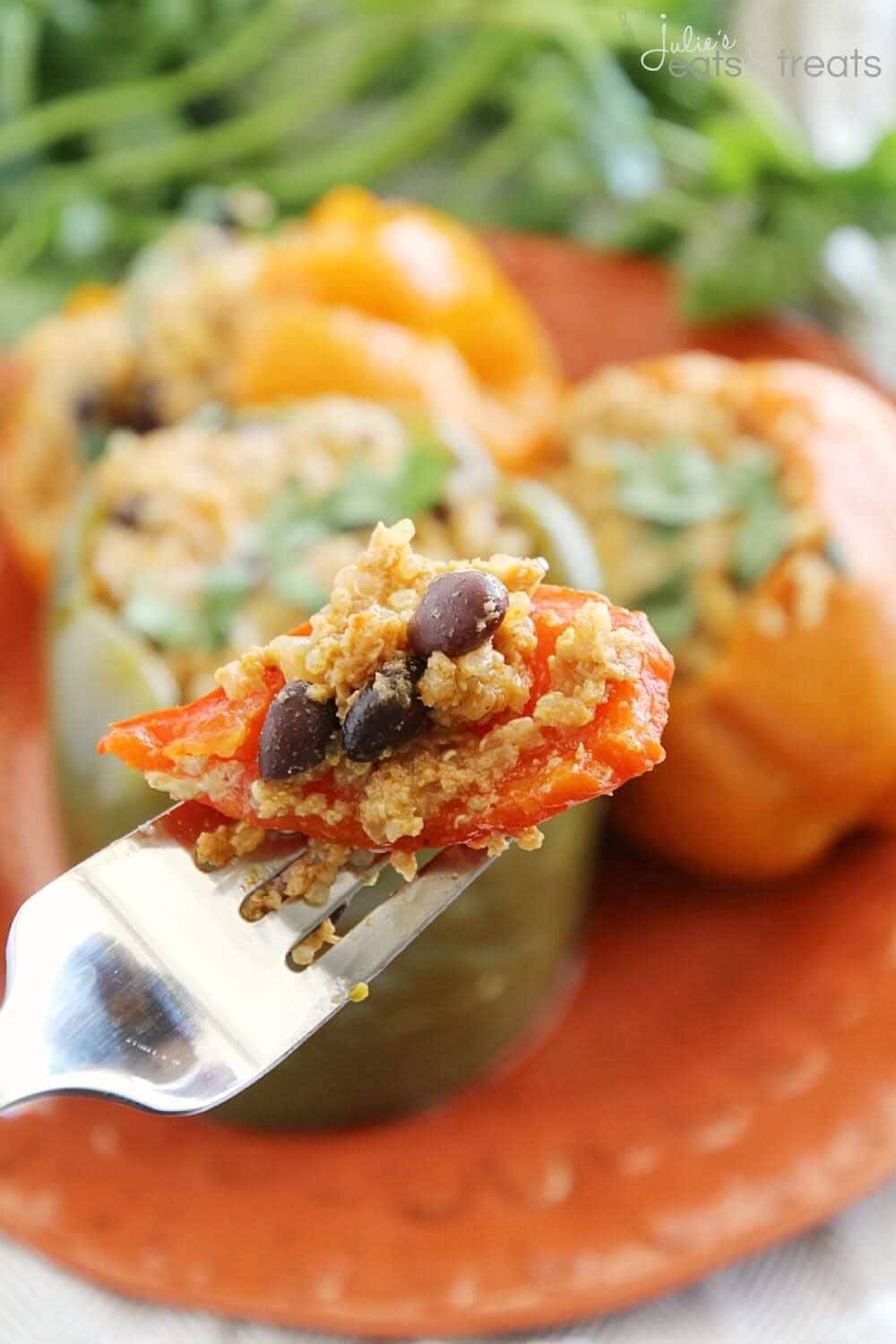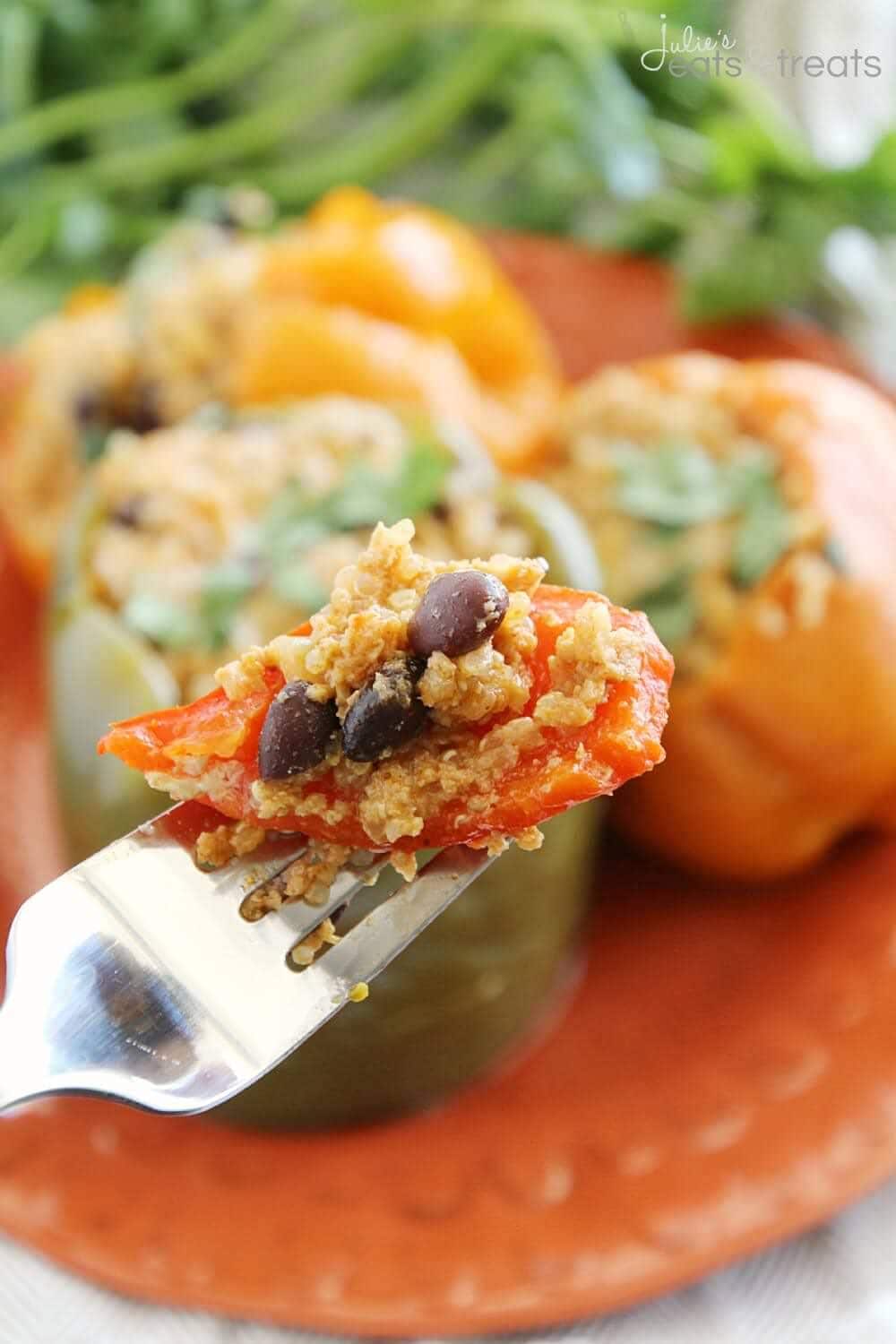 So finally after I went back to work and was trying to find my new routine I started thinking that things had to change in the weight department because my self confidence was gone. Sure, I wasn't obese but I wasn't happy in my own skin either. I started focusing on working out again, but I was till struggling. I noticed that my coworker was having fabulous success on this lifestyle plan "Isagenix". I watched quietly as she lost weight and finally I asked about it. I jumped on the bandwagon and haven't looked back since! Well except for those four pounds I just gained back and I need to get off again! A lot of it had to do with eating "cleaner". As much as I love my pasta I had to learn to enjoy it once every few weeks instead of nightly. Gasp. I know. These delicious Light Crock Pot Chicken Stuffed Peppers are my take on eating a bit healthier. I couldn't give up my beloved Crock Pot so I knew I had to find a few things to enjoy in there with my new eating habits. These are packed with flavor and leave you feeling satisfied!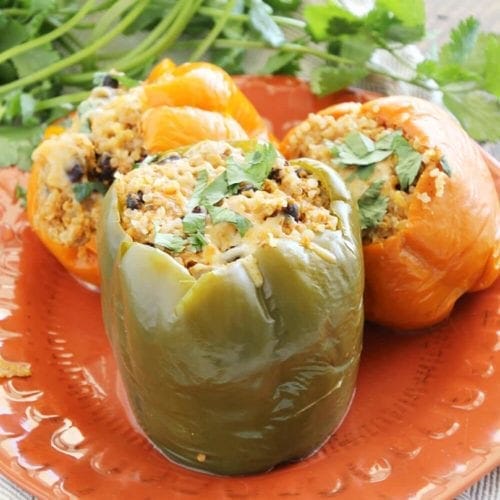 Light Crock Pot Chicken Stuffed Peppers
Light & Delicious Peppers Stuffed with Quinoa, Black Beans, Onions, Chicken and Cheese then Slow Cooked to Perfection!
Print
Pin
Rate
Total Time:
3
hours
20
minutes
Ingredients
6

bell peppers

1/2

c.

uncooked quinoa

1

lb

lean ground chicken

1

14 oz can black beans, rinsed and drained

1

19 oz can red enchilada sauce

2

tsp

cumin

2

tsp

chili powder

1/2

yellow onion

diced

3

garlic cloves

minced

1 1/2

c.

Mexican cheese

divided

2

Tbsp

cilantro

chopped

Sour cream for topping
Instructions
Cut off the tops of peppers and clean out the ribs and seeds.

In a large bowl mix together quinoa, black beans, chicken, enchilada sauce, cumin, chili powder, onion, garlic and 1 c. cheese. Fill each pepper with mixture.

Pour 1 c. of water on the bottom of slow cooker. Place peppers in the slow cooker so they are sitting in water with the top up. Cover and cook on high for 3-4 hours or low 6-8 hours. Remove lid and sprinkle with remaining cheese and cilantro. Cover and let cheese melt. Serve with toppings!
Notes
Crock Pots all cook at different temperatures, please adjust accordingly.
Nutrition
Serving:
1
g
|
Calories:
563
kcal
|
Carbohydrates:
46
g
|
Protein:
38
g
|
Fat:
25
g
|
Saturated Fat:
12
g
|
Cholesterol:
121
mg
|
Sodium:
1258
mg
|
Potassium:
1090
mg
|
Fiber:
11
g
|
Sugar:
12
g
|
Vitamin A:
5000
IU
|
Vitamin C:
154.9
mg
|
Calcium:
444
mg
|
Iron:
4.9
mg
LEAVE A COMMENT
Things You Might Need for This Recipe!
Craving More Mexican Crock Pot Recipe?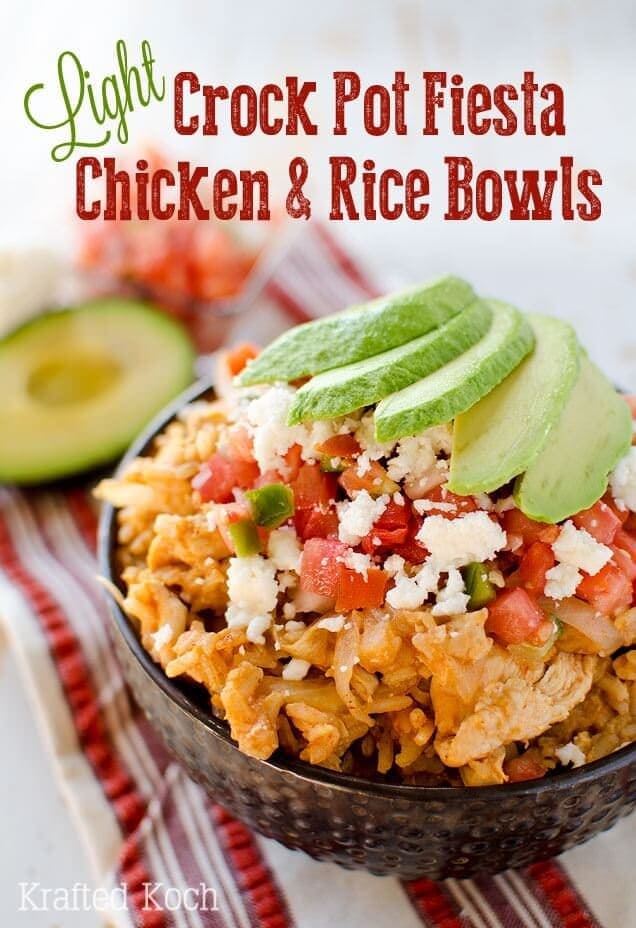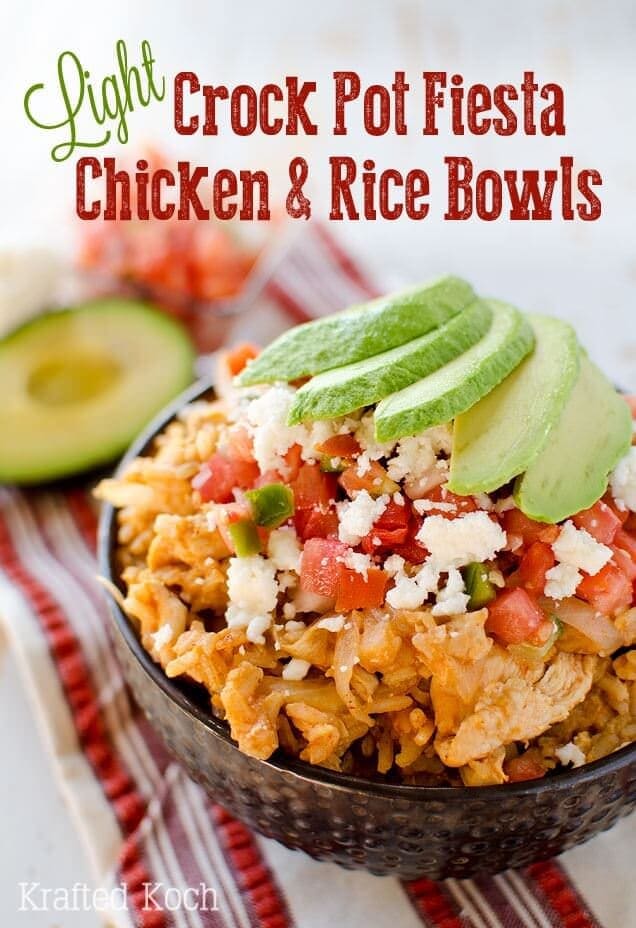 Light Crock Pot Fiesta Chicken & Rice Bowls – An easy weeknight dinner recipe, loaded with bold Mexican flavor, made in your slow cooker for a healthy and delicious dinner.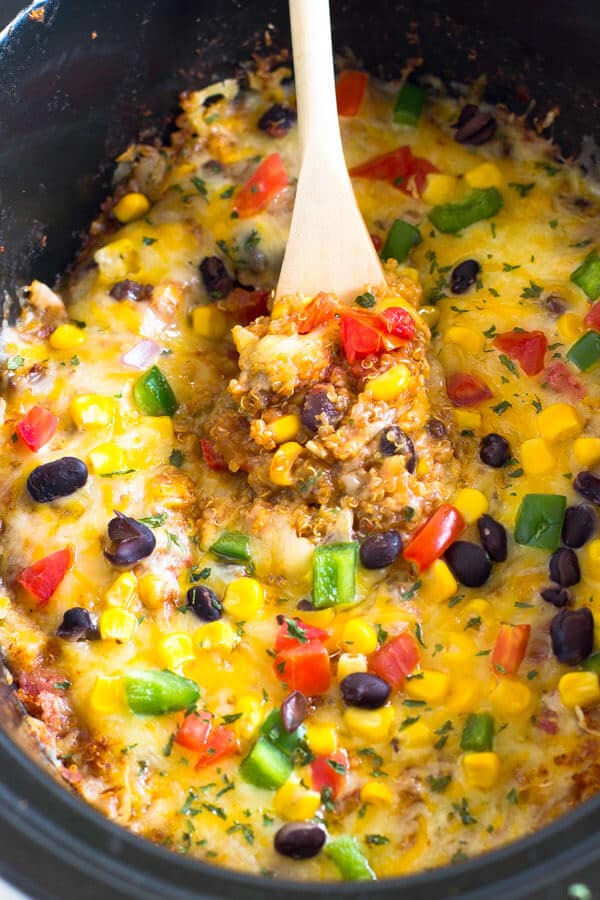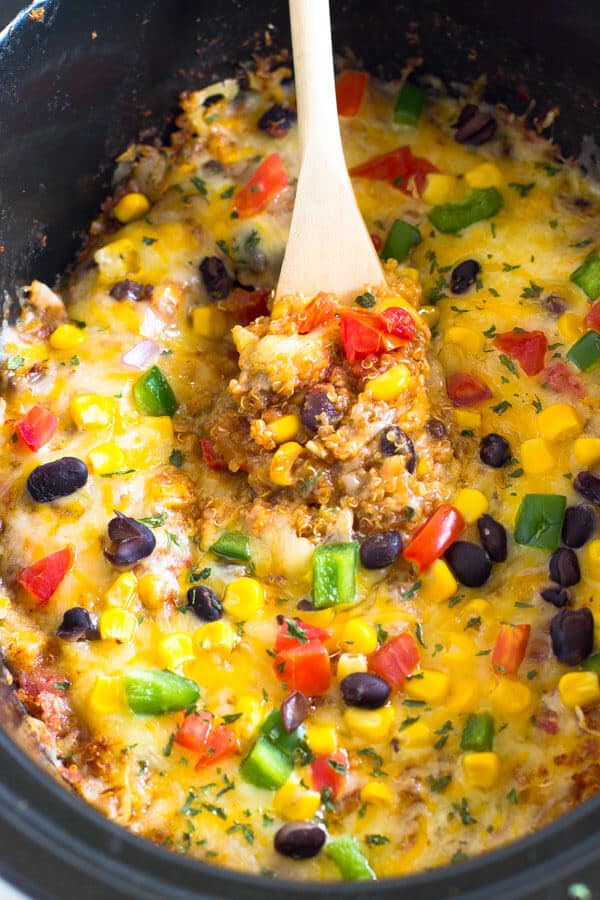 Slow Cooker Mexican Quinoa Bake ~ Only 10 minutes of prep work and is made with quinoa and all your favorite Mexican ingredients for a thick, filling and delicious slow cooker weeknight meal!