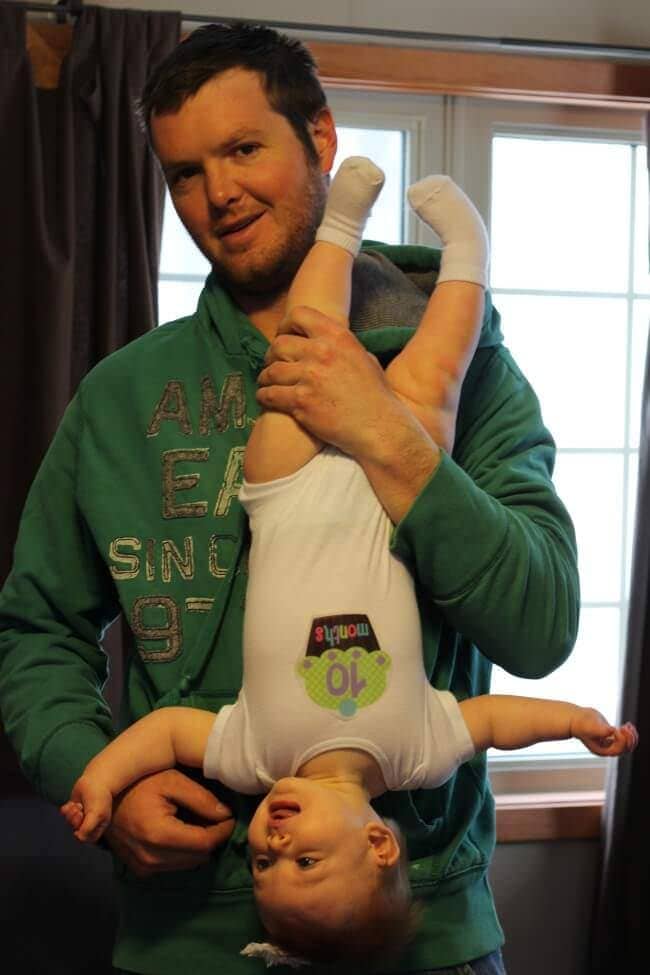 As I type my hubby is out at the house started to lay the hardwood floor. I feel like I've been telling you this forever that he is going to start it, but it has finally happened. I checked with our cabinet makers and they should be done with the end of next week. I think this put a little fire in the hubby's step and he knew it was getting to crunch time. Hopefully everything comes together quickly now!
This week we officially have all the light fixtures up.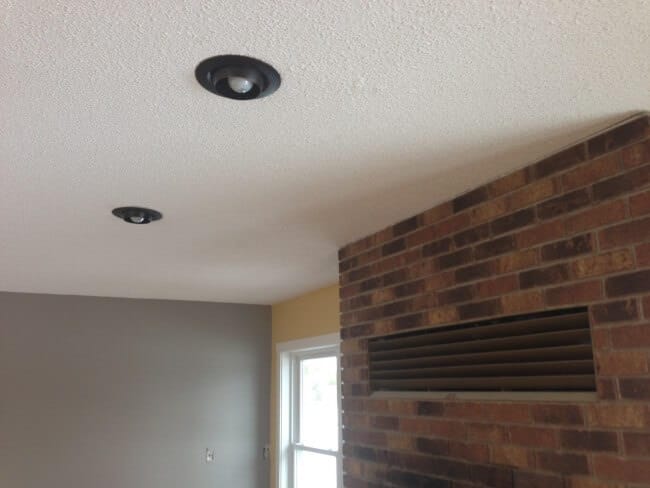 Yes I know those light bulbs need to be replaced…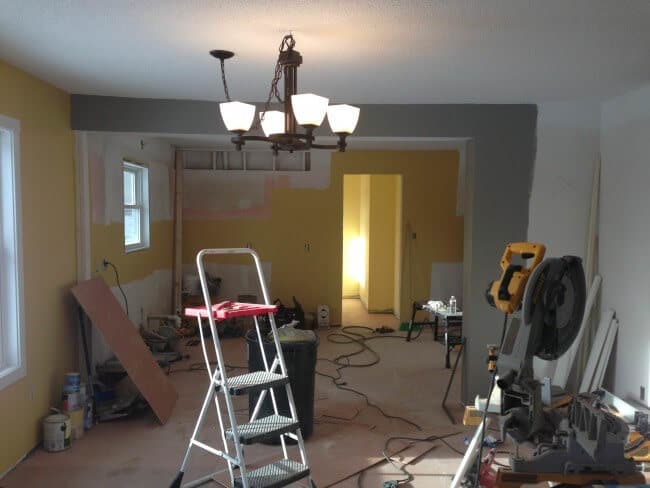 Our beautiful dining room light fixture amidst a HUGE mess from the hubs. I did clean later…keep reading you'll see a clean picture of this area 🙂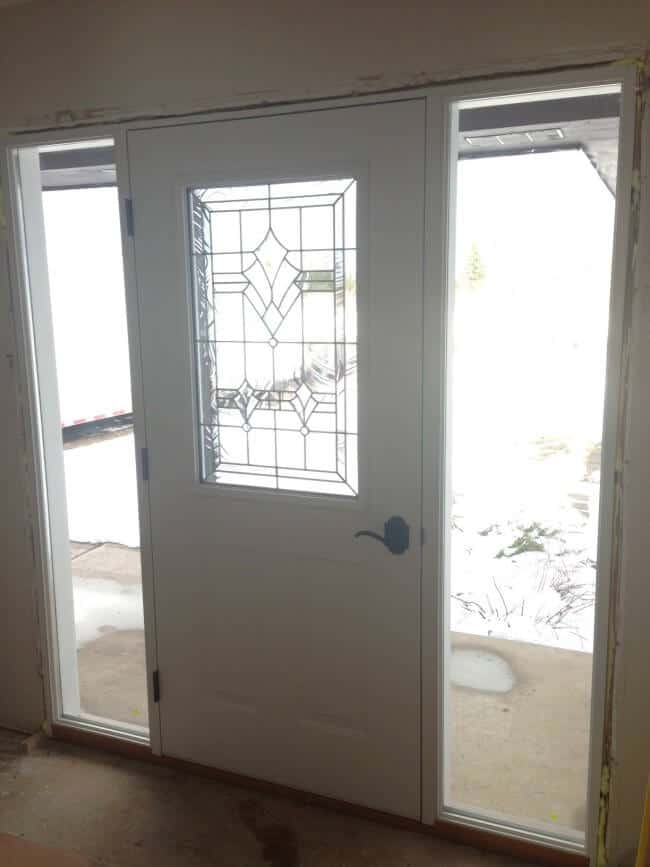 We also have a new front door that lets in tons of natural light and I'm in love!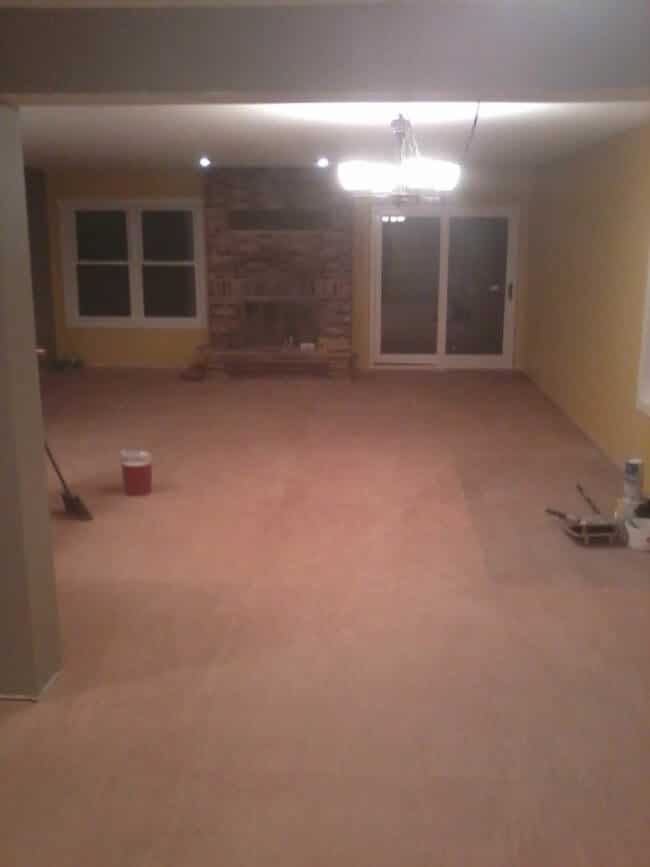 Told you this area would get cleaner! It only took me a few hours plus the hubby to finish moving his stuff. Love the idea of more square footage but realized wow that's a lot to clean too.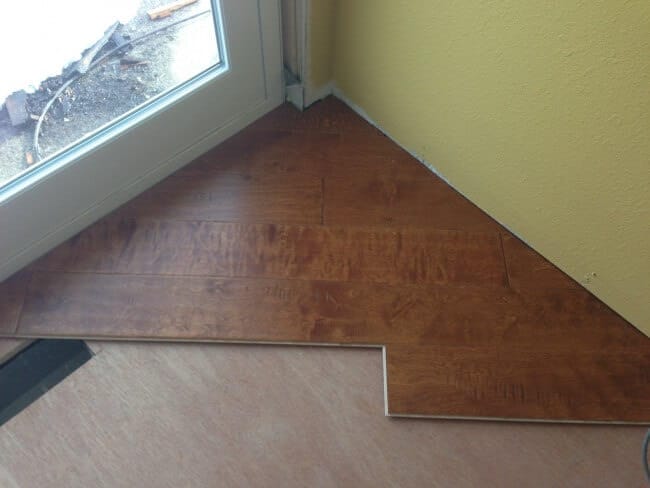 My preview of the hardwood laid at a 45 degree angle. The hubby is finally starting to realize I'm a totally visual person and need to SEE it to decide on things!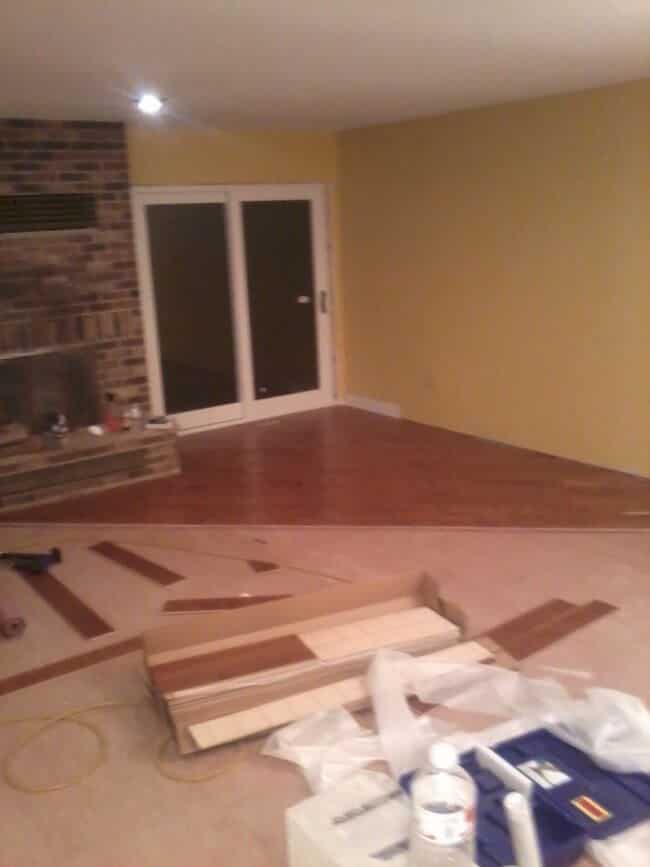 Night number one of laying the flooring. Excuse the crappy picture. The cell phones aren't always the best picture takers!
List – Updated
1. Gut Upstairs
2. Side entire house (Siding off, Tyvek On!)
3. Trim out house (ORDERED! ARRIVED! STARTED!)
4. Jack up floor or ceiling
5. Fix Bathtubs
6. Frame windows and patio doors
5. Sheet rock in kitchen
6.Mud & Tape Upstairs
7. Paint, Paint, & Paint
8. Re-do wiring in kitchen
9. Install new windows
10. Install Kitchen Cabinets (ORDERED!)
11. Install Flooring (ORDERED! BATHROOMS DONE!)
12. Install Appliances (ORDERED!)
13. Install Vanities, toilets etc. in bathroom (Tub fixtures left, and one toilet to hook up!)