Lucky Leprechaun Munch ~ Chex Mix Loaded with Lucky Charms!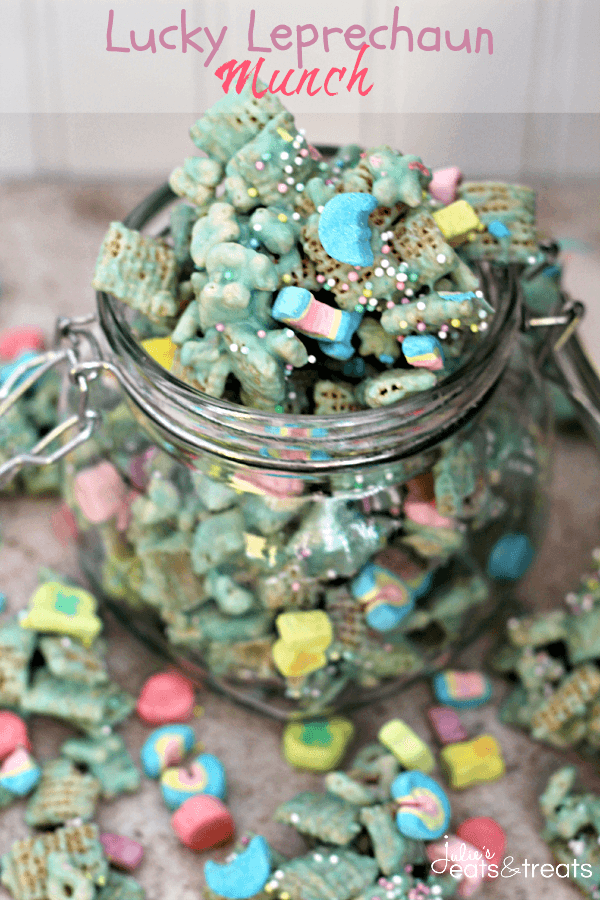 We had this wonderful weekend planned to go to the cabin with close friends. The guys could fish and the girls could hang out in side cooking, baking, ready and relaxing. We were all packed up and ready to go on Friday morning.
Miss K woke up with a cold, which I wasn't to worried about because, well, she's a kid and kids get colds. She was running a slight fever, but nothing concerning. Or so I thought…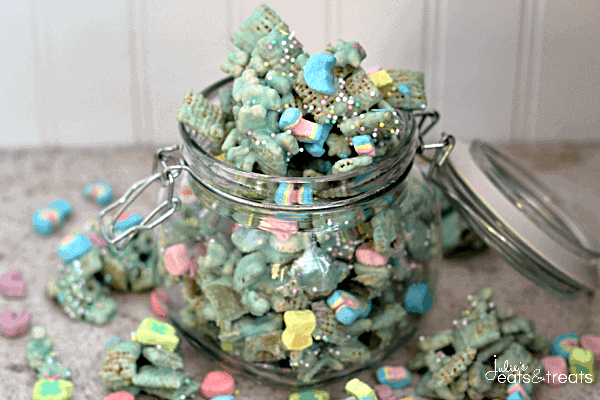 The call came about 4:00 just before I got off from work. "Julie, Kinzee has a 104 degree temp and I think you should get her to the doctor." Being Friday and all off Dad went to get Miss K and run her to urgent care. They ran tests and guess what she has…a virus. Yup, of course A $300 virus. Woohooo. To say the least I'm glad she's not super ill, but I could have waited it out. Better safe than worry though right?
I'd just like to say I have an amazing hubby. He dashed off to get Miss K, took her to the hospital and has spent the weekend cuddling her and taking care of her because, get this, she doesn't want Mommy! Seriously. I thought every kid wanted their Mom when they were sick. Nope, not mine. She's such a Daddy's girl!
To say the least the weekend at the cabin was postponed. It will have to happen another weekend. Instead we spent the weekend cuddling and playing. I can't believe how a kid with a temperature can still play! I wish I was that resilient. I sure hope we don't get it now because I will not be as happy as she has been for the most part that's for sure.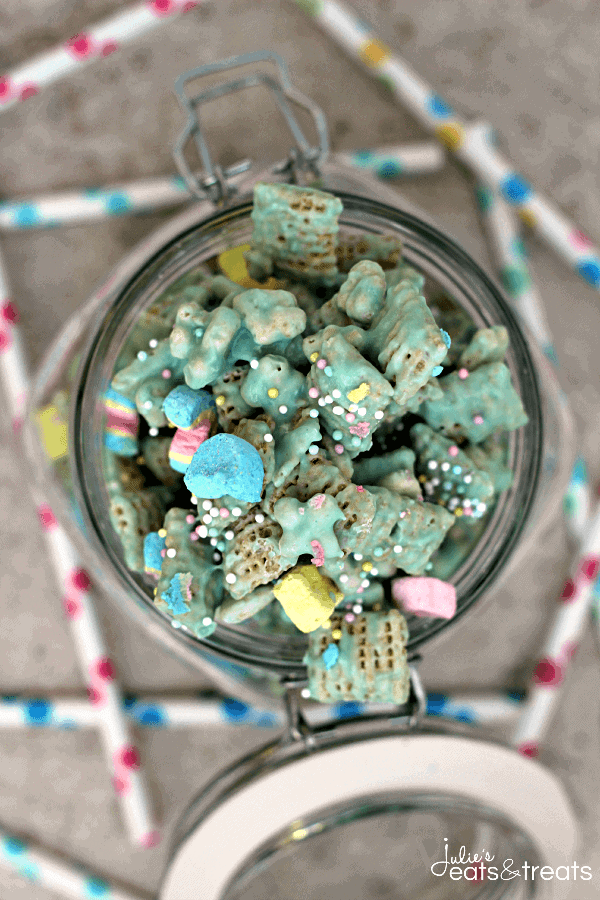 I'm so excited to share my first St. Patrick's Day treat with you! You know why I'm so excited? Well there are many reasons..
1. It's EASY!
2. It's FESTIVE!
3. It means SPRING IS COMING!
SPRING!!! YAY!!! I can't wait till it gets here. I'm dreaming of walks outside, short sleeves, not dashing as fast as I can inside from the car and of course grilling!
Who's with me? I know you are!
Be sure to check out quick and easy dessert float for St. Patrick's Day!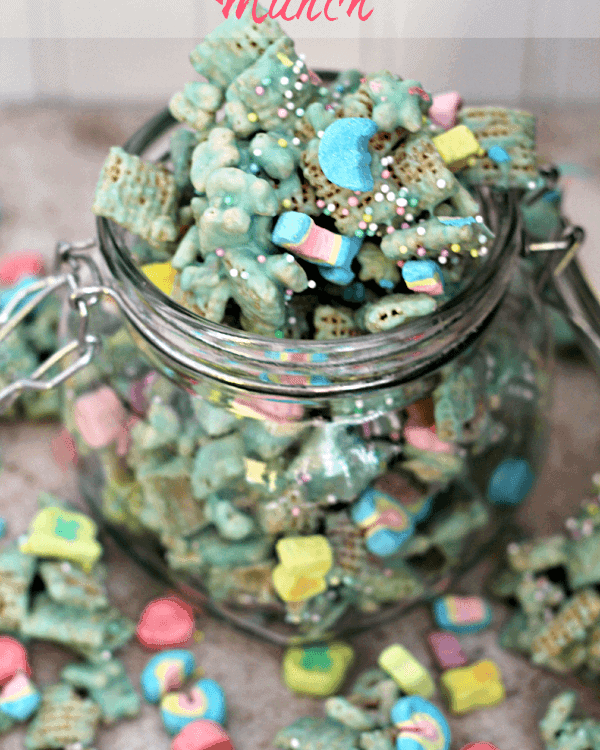 Lucky Leprechaun Munch
Lucky Leprechaun Munch ~ Chex Mix Loaded with Lucky Charms!
Ingredients
11.05

oz

box Lucky Charms® cereal

6

cups

Rice Chex®

2

12 oz

bags green candy melts

1/4

c.

pastel sprinkles
Instructions
Pour the Lucky Charms out and take out all the marshmallows and set them aside.

In a large mixing bowl combine Rice Chex and 2 c. of the Lucky Charms cereal.

Melt candy melts according to package directions. Pour over cereal mixture. Spread mixture onto wax paper. Sprinkle reserved marshmallows over cereal mixture, slightly pressing into mixture to help them stick. Sprinkle the sprinkles over the mixture. Let sit until candy melts are set and dry.

Break apart and store in airtight container.
Nutrition Information
Serving:
1
,
Calories:
128
kcal
(6%)
,
Carbohydrates:
27
g
(9%)
,
Protein:
2
g
(4%)
,
Fat:
1
g
(2%)
,
Sodium:
217
mg
(9%)
,
Potassium:
60
mg
(2%)
,
Fiber:
1
g
(4%)
,
Sugar:
11
g
(12%)
,
Vitamin A:
740
IU
(15%)
,
Vitamin C:
7.4
mg
(9%)
,
Calcium:
122
mg
(12%)
,
Iron:
7.7
mg
(43%)