Maternity Stitch Fix Review October 2016 ~ Personalized Stylists Pick Out a Selection of Five Clothing Items or Accessories and Ship it to Your Doorstep!
Be sure to subscribe to my newsletter HERE so you never miss a new recipe!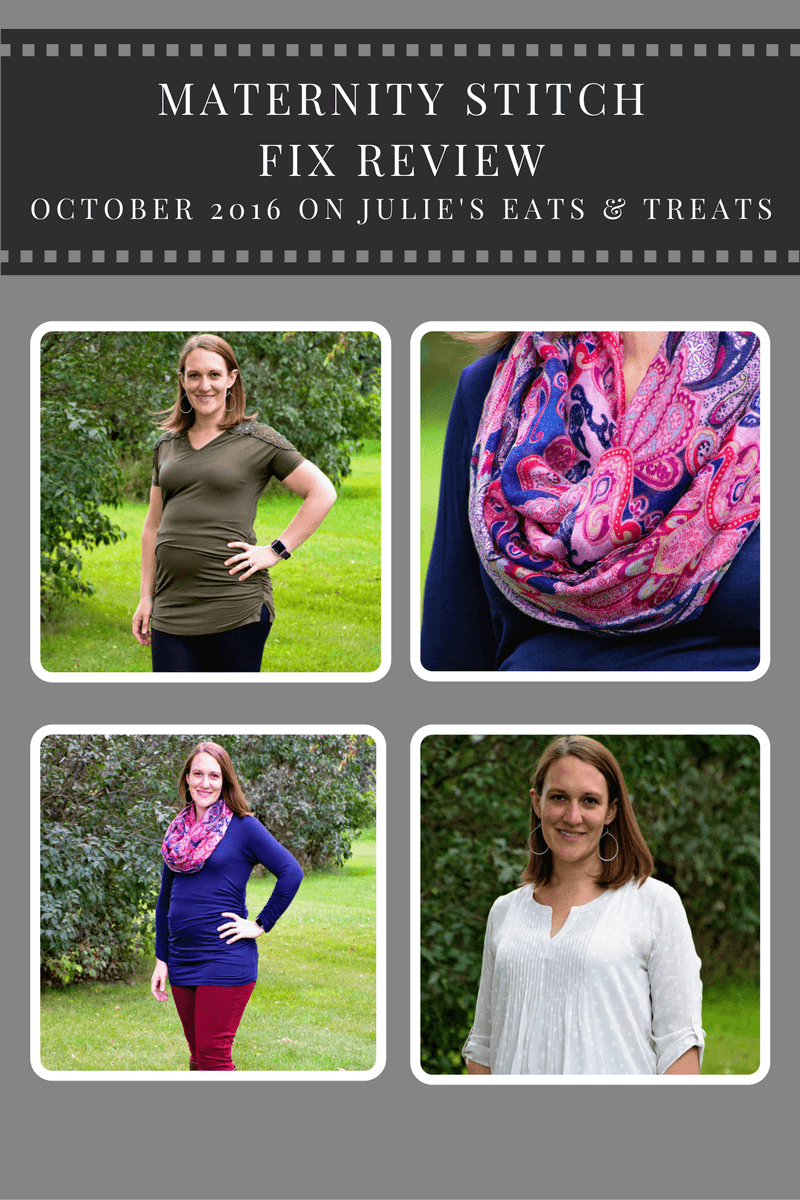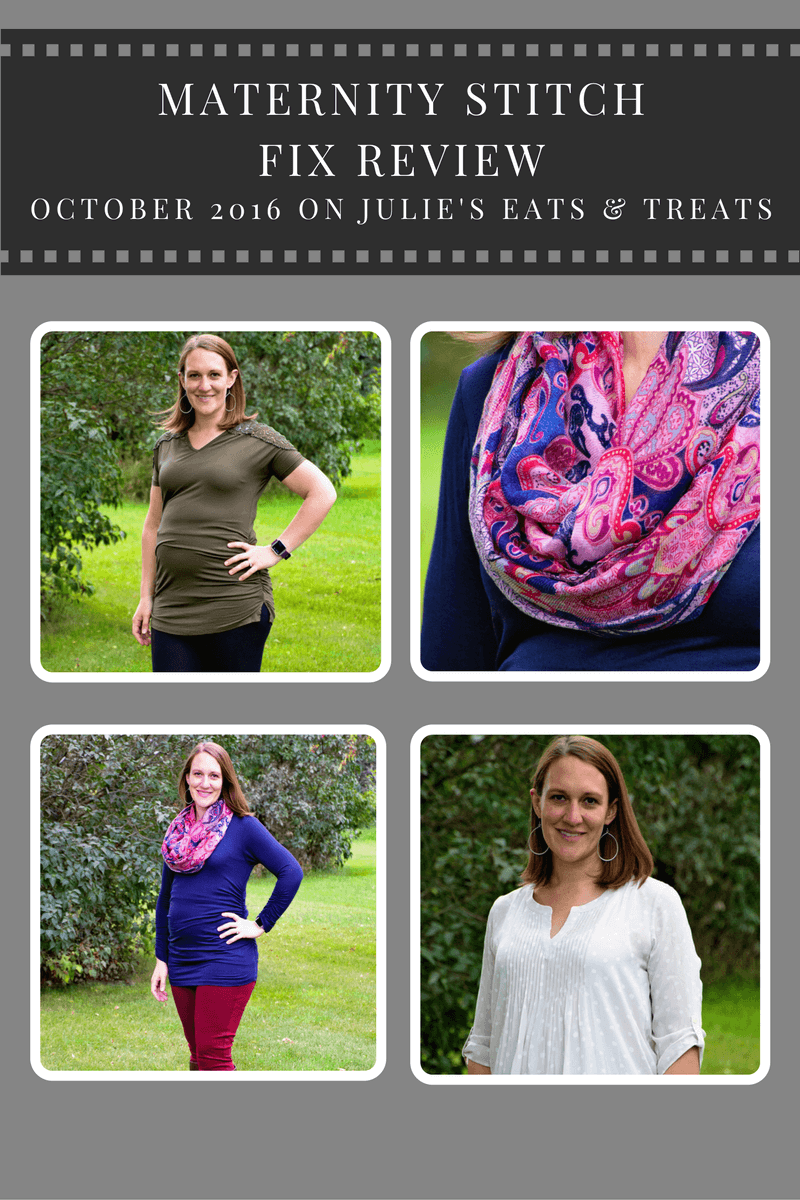 Be sure to subscribe to my newsletter HERE so you never miss a new post!
Hey everyone! It's me again with my Stitch Fix Review October 2016! This is the second fix that I have received that was mainly maternity. Each month sucks a bit more to model clothes, but I'm reminding myself that I'm growing a healthy baby and to focus on that! Let me know your thoughts and of course feel free to ask any additional questions that I haven't answered about Stitch Fix!
Once again I had a different stylist which made me nervous but this stylist also did a great job. I loved that she included a complete outfit and luckily for me it all fit so I kept it! I loved this because then you'd don't have a random shirt that you need to go find pants to go with it etc.
WHAT IS STITCH FIX?
Fill out a style profile, where you specify your sizes, price range, shapes, styles and if you prefer colors or patterns
Pay a $20 "Styling Fee" upfront when you schedule a fix
If you keep anything in your "Fix" the "Styling Fee" is deducted from your total
Either set a schedule for your fixes or schedule a fix when the moment strikes
Receive 25% discount if you keep all 5 items in your fix
You have three days to decide what to keep once you receive your fix
To return any unwanted items in your fix you simply place them in the pre-paid mailing envelope they provide and mail them back
Receive a $25 credit each time you refer someone to Stitch Fix
TIPS FOR A GREAT FIX!
Create a Pinterest Board like my Stitch Fix Board where I pin fashion that draws my eye and let your stylist know about it! Leave notes on the pictures for your stylist!
Update your style profile!
Let your stylist know of any upcoming events you need attire for!
Communicate with your Stylist! Let them know exactly what your dislike/like about your fixes!
Check Out My Latest Stitch Fix Reviews!
OCTAVIA Leah Paisley Print Scarf $18.00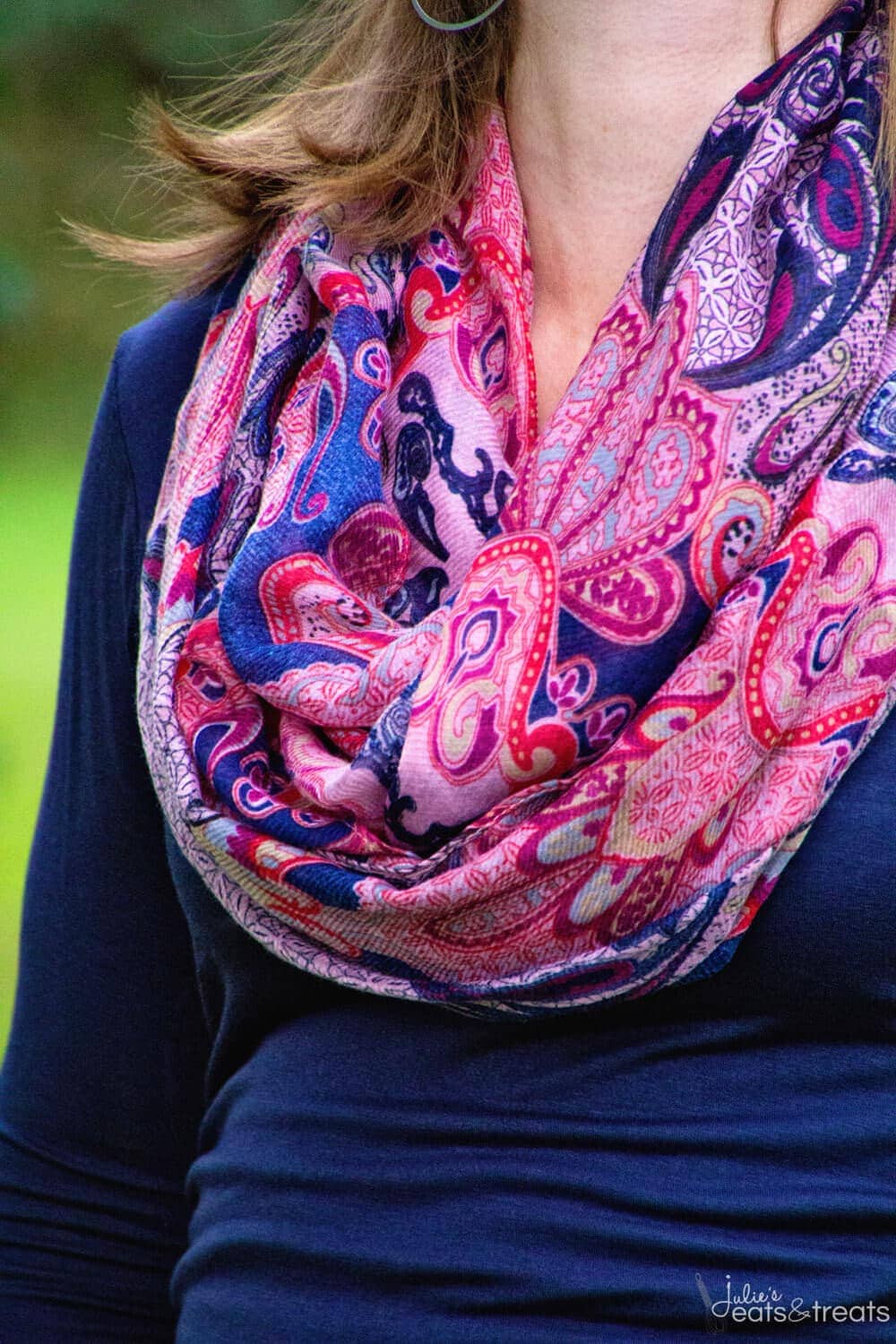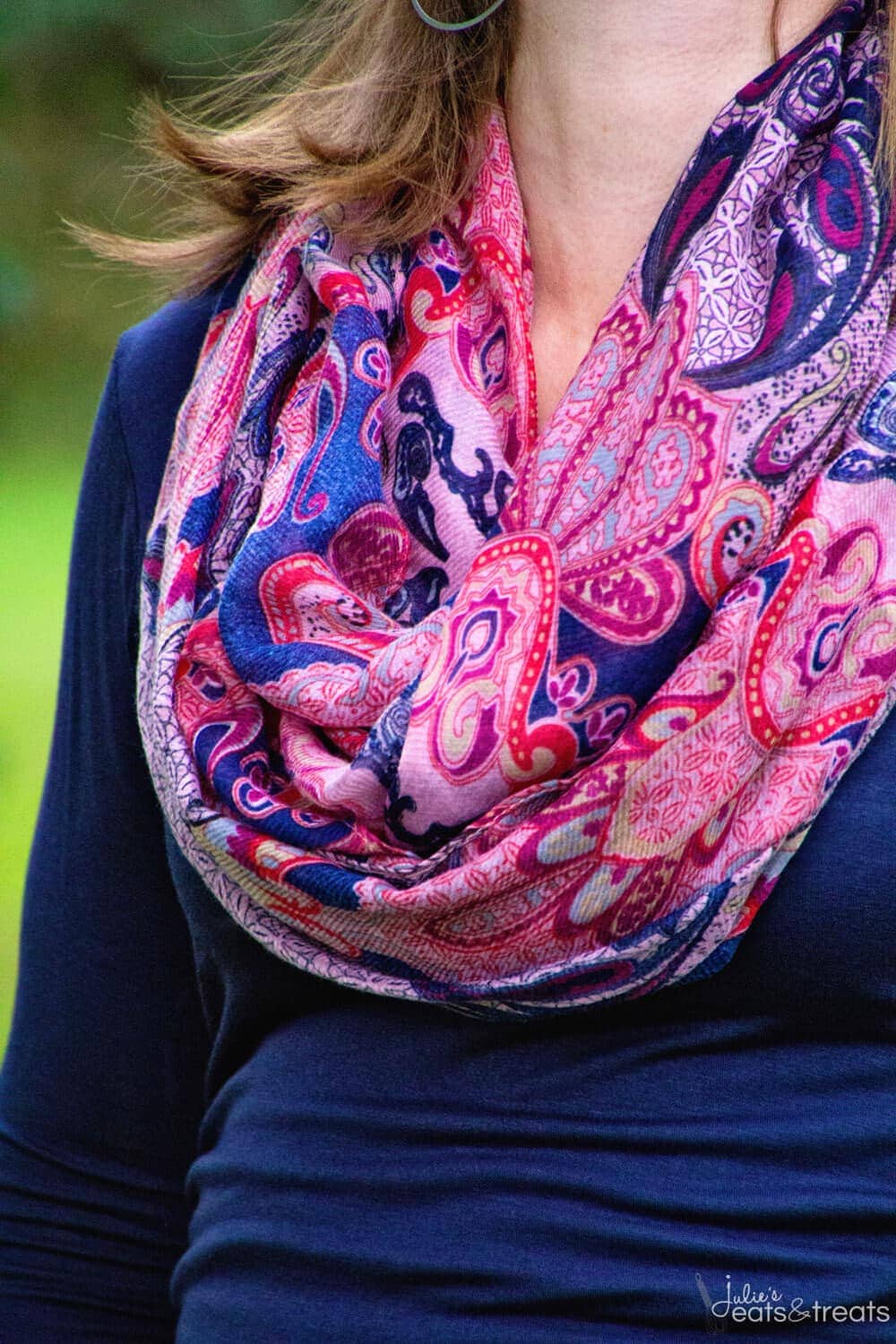 Paisley. Oh Paisley, you remind me of my grandma, but I'm getting over that slowly. I actually kept this piece! It went great with the outfit my stylist sent me and really pulled it together. You will see the entire outfit below! I'm just said that the outfit is maternity and I won't be able to wear it forever! I'll be finding pieces to pair with this scarf next fall!
LIVERPOOL Reagan Maternity Skinny Pant $78.00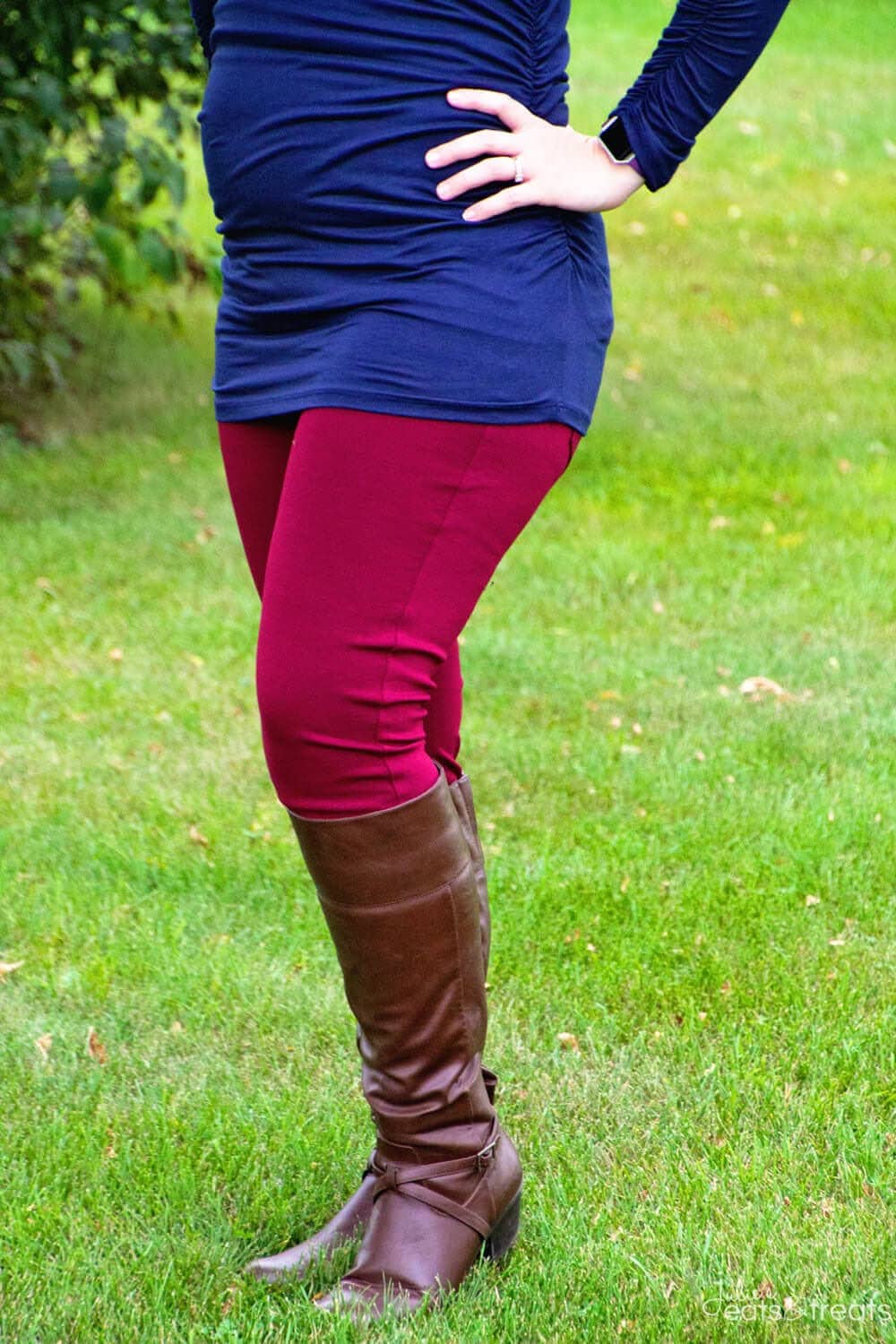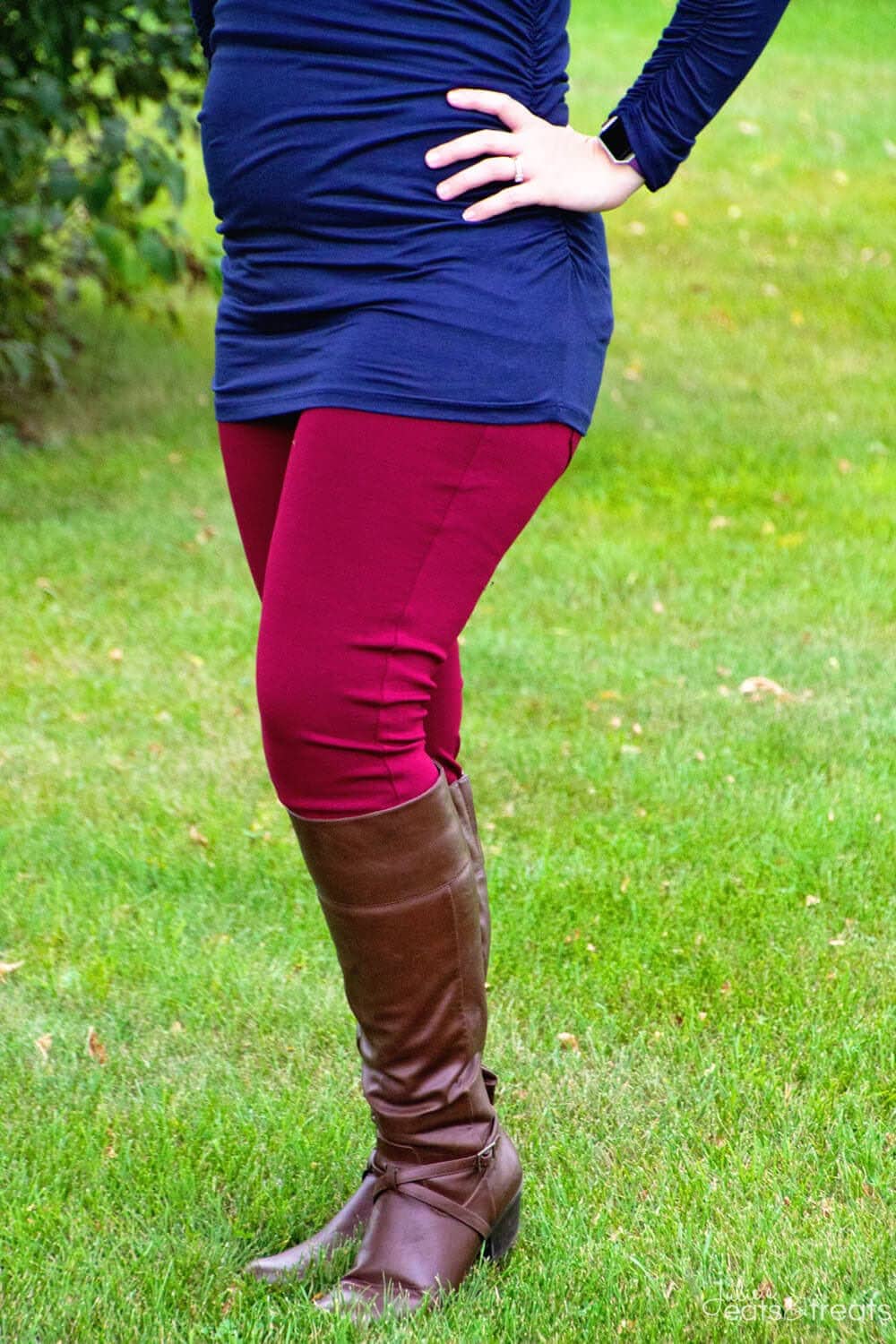 I tend to lean towards pants that are not over the belly for maternity, but my stylist sent these that are and asked me to give them a shot before I wrote them off. I did and I love them. They have the perfect amount of stretch in them without getting baggy throughout the day. The waistband is actually quite comfortable. It's over the belly but not WAY over the belly if you get what I mean!
MARKET & SPRUCE Sollas Long Sleeve Shirred Cuffs Maternity Knit Top $48.00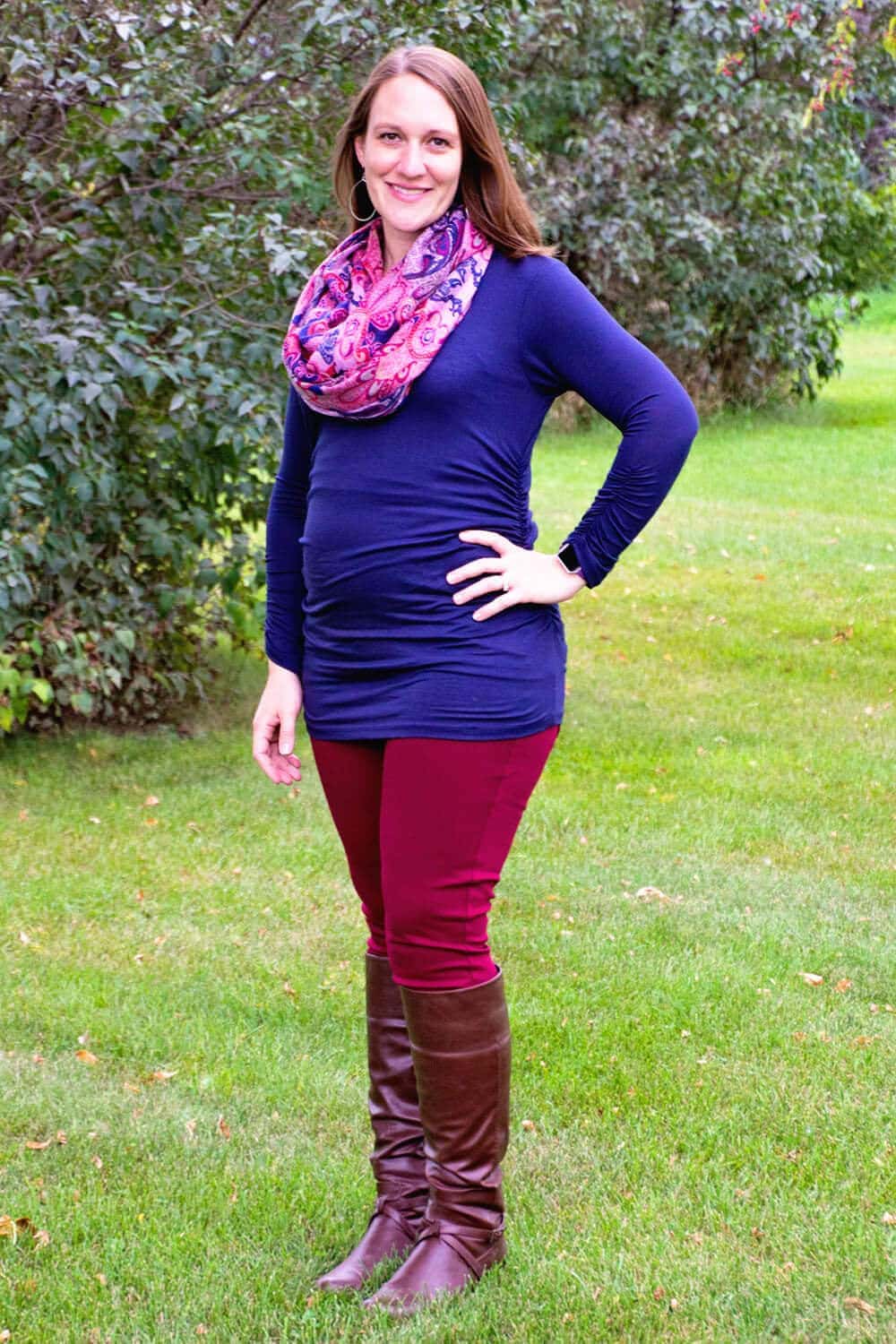 This shirt pulled the outfit together and I love how it all looks together. It's perfectly stretch and comfy and I think it will last me through the third trimester! I think I'll be wearing this every week to work! They might get sick of this outfit!
DANIEL RAINN Pistacia Split Neck Maternity Blouse $68.00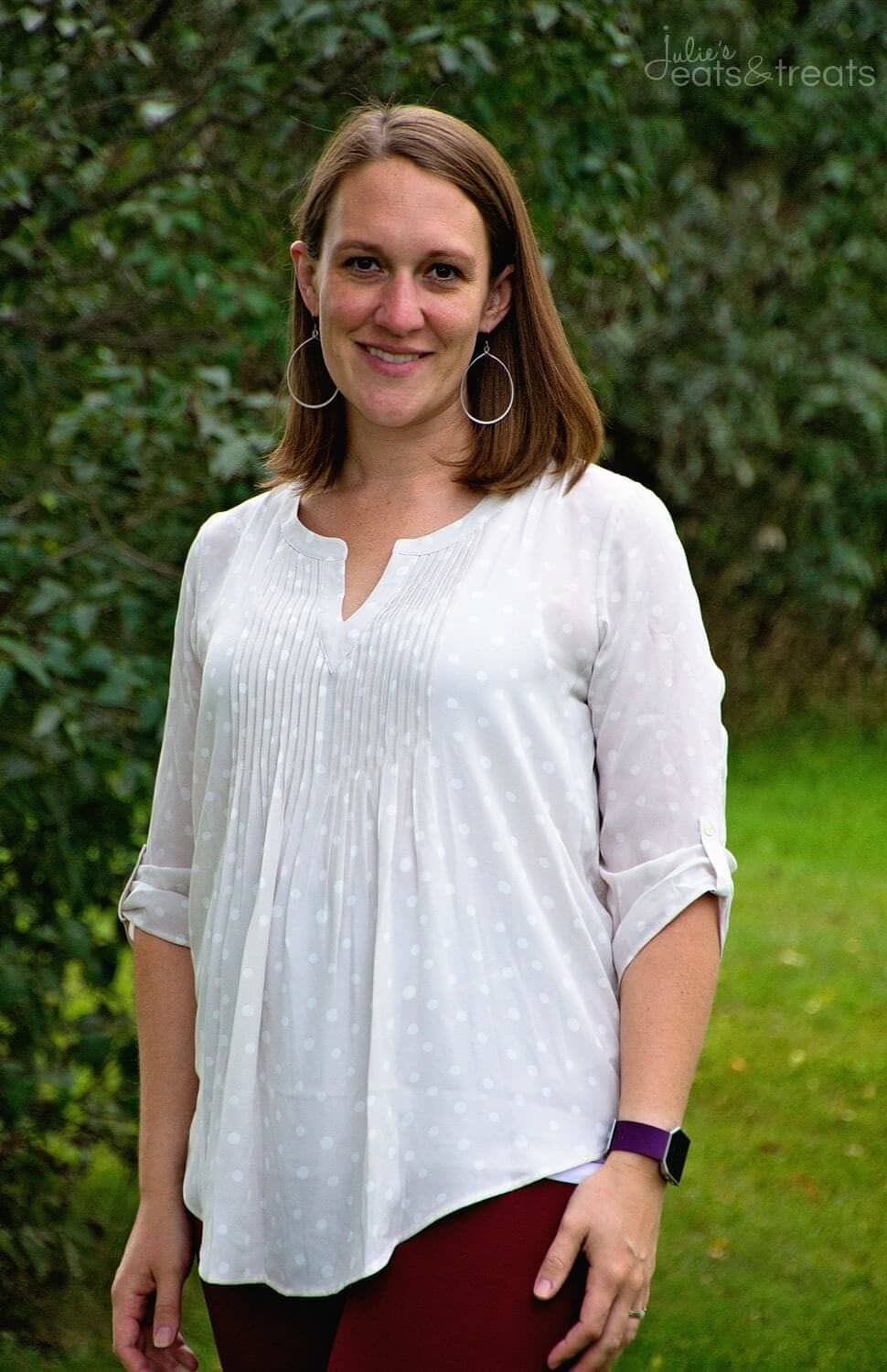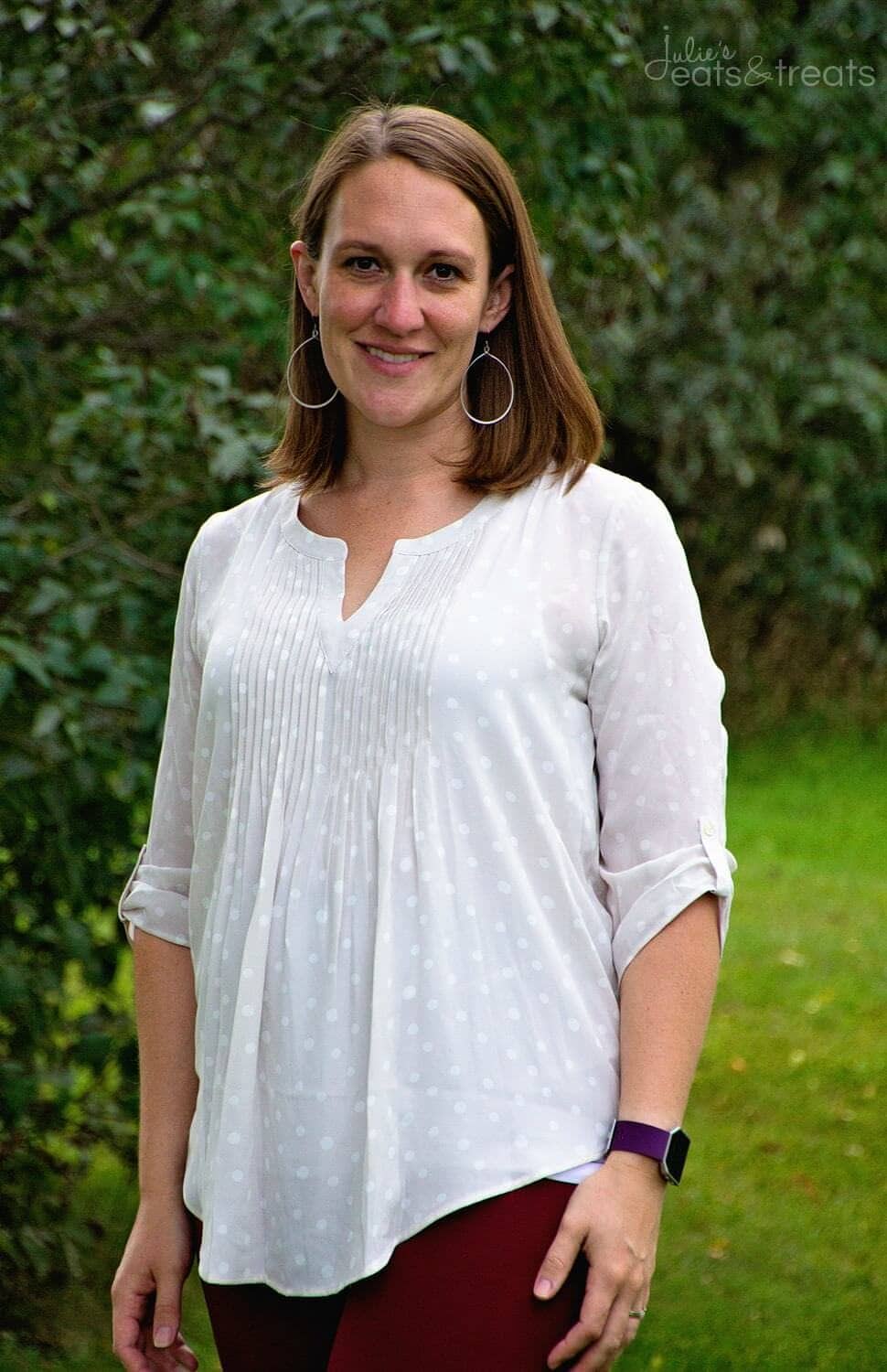 This blouse was cute, but nothing exceptional. It was very flowy and it kind of just made me look like a huge lump, which I kind of am right now! I passed on it!
FULL MOON Melva Crochet Detail Maternity Knit Top $48.00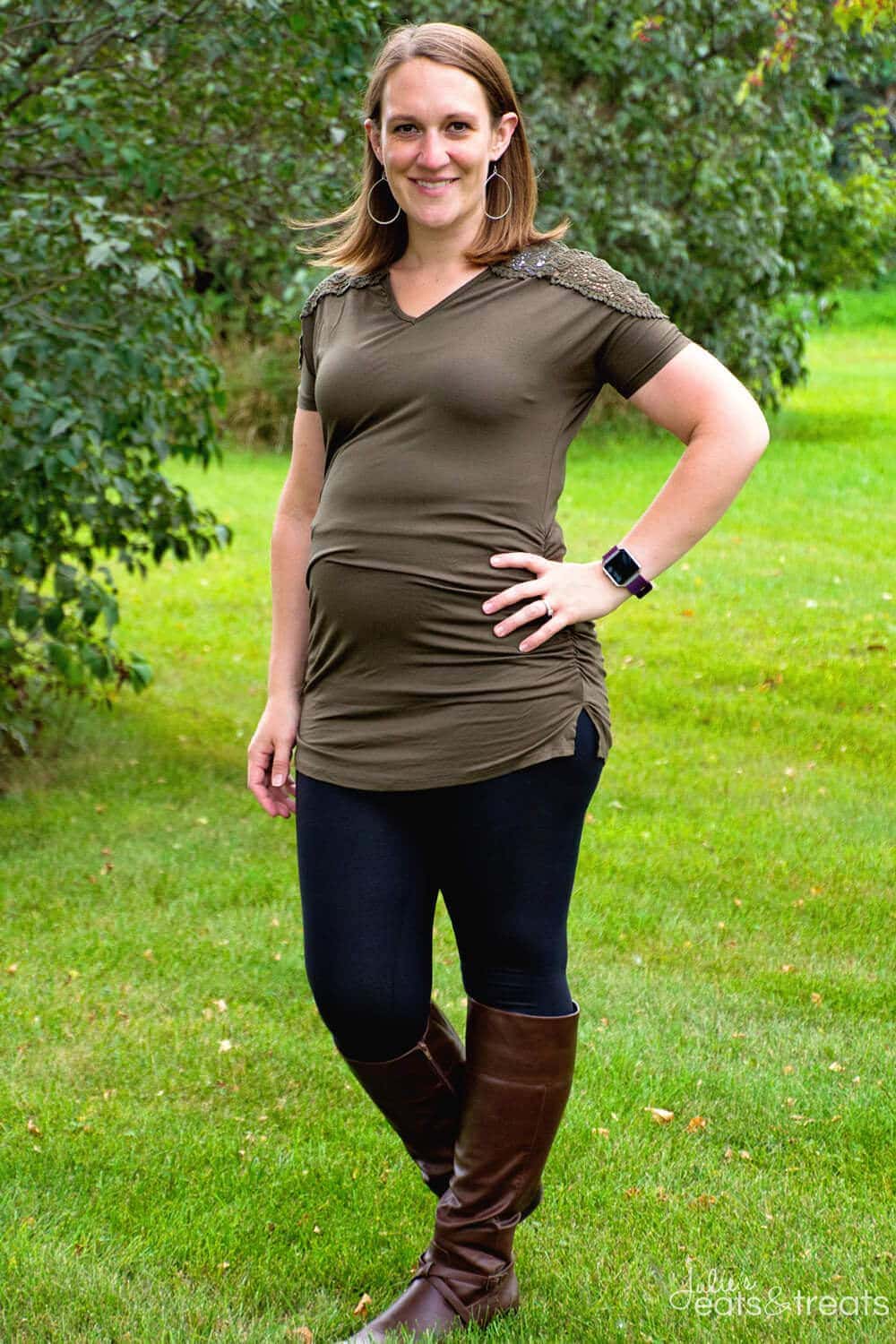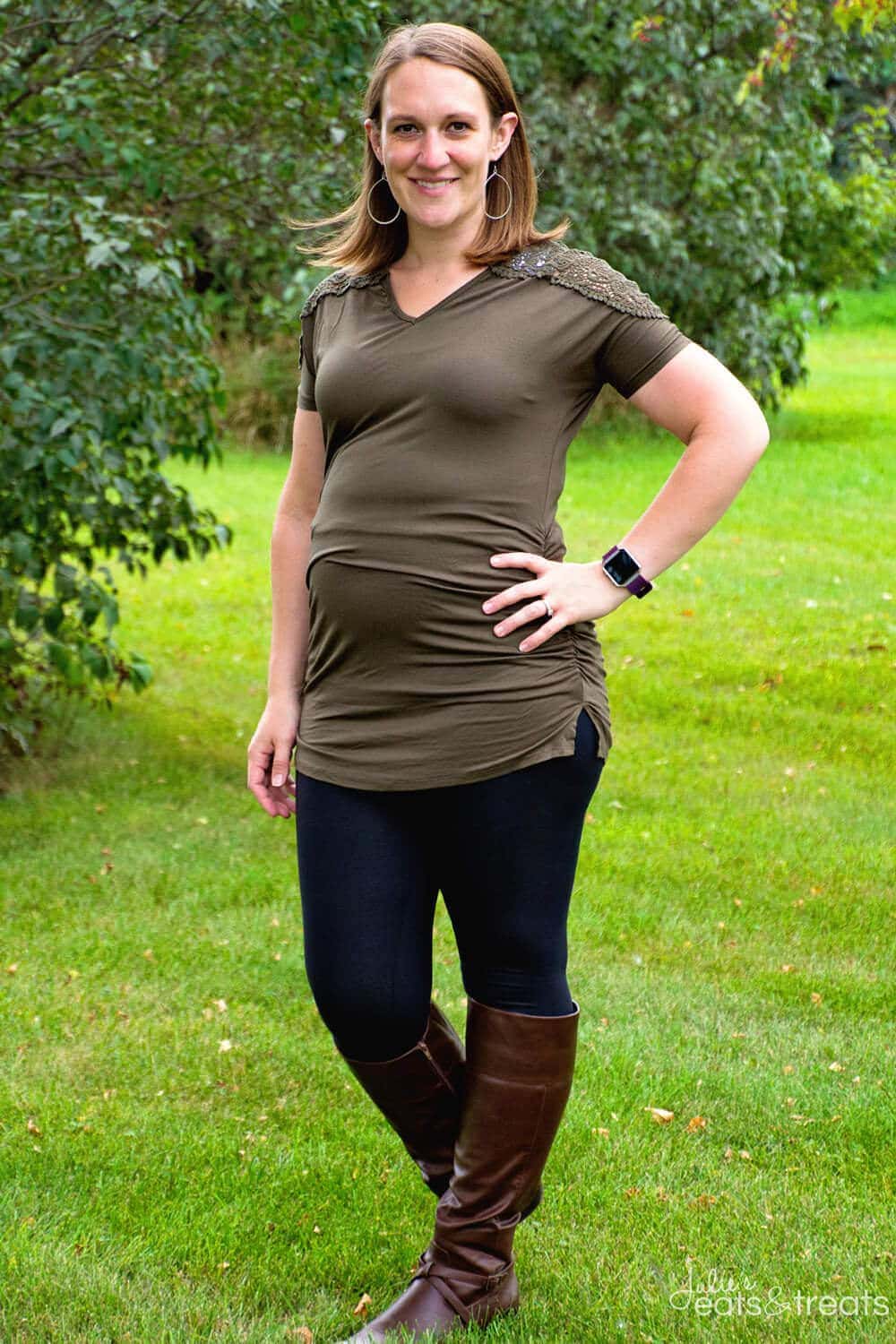 Ignore the bunched up portion of this across the belly. Apparently my husband isn't the best at noticing the small details, imagine that! I actually really liked this top but since it's fall in Minnesota and I'm always freezing I felt like I wouldn't get much use out of it before it was to cold to wear. I was disappointed!
JULIE'S THOUGHTS:
This month I kept 3/5 pieces and I LOVED that those three made an entire outfit. This never happens to me. I usually get single pieces that don't work well together and end up having to search out other new clothes to pair with them or I send back items I would like to keep because I don't want to have to search out items to pair with them. Can't wait to see what next month brings!
If you want to try Stitch Fix, go here to sign up!