Mint Chocolate Sandwich Cookies
Mint Chocolate Sandwich Cookies ~ Quick & Easy, Soft, Chewy Chocolate Cookies Stuffed Creamy Mint Filling!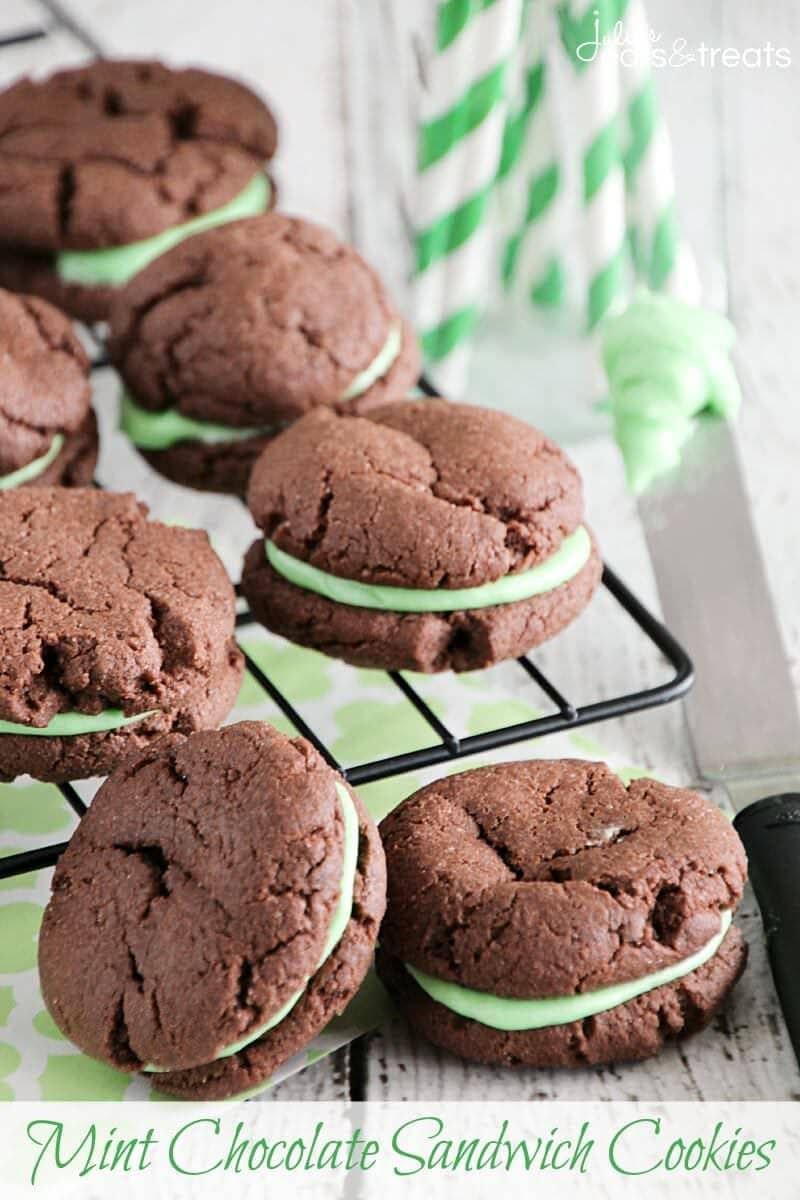 Apparently there is a national food holiday every year called Mint Chocolate Day. Did you know this? Neither did I. No, it's not today. It would be really cool if it was and I was totally on top of it like that but apparently I am not. I'm not the cool kid all over those food holidays like it's no one's business. Instead I'm the one that's tagging along after every other cool kid already posted their Mint Chocolate recipes. Yup, things haven't changed since grade school. I'm the wanna be tag along. In case you were wondering Mint Chocolate Day actually fell on February 19th this year. I should probably mark my calendar for next year so I'm in with the cool kids huh?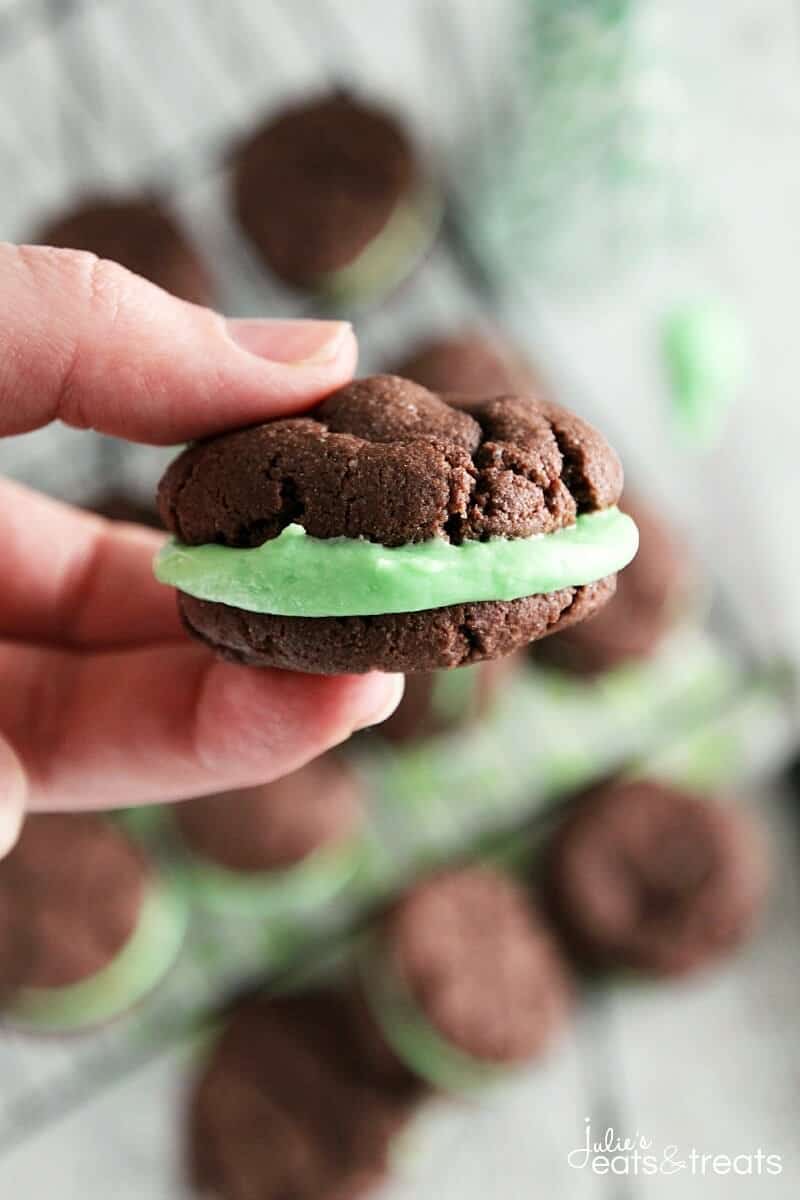 Are you a mint fan? I find it to be one of those flavors that everyone seems to either like or hate. There isn't really an in between. My hubs for instance claims he hates it until I actually make mint and then it seems that he actually doesn't hate it. He usually gobbles up the treats containing mint with not hesitation. Take these cookies for instance. He comes home for lunch and his eyes light up because there are fresh treats on the counter, then he sees the green filling and he goes oooohhhhhh mint. Yes, dear mint. Why don't you just try them and give them a taste test for me as I bat my eyelashes. He obliges and pretty soon he's on his second, and possibly his third. I may roll my eyes and smirk. Score one for me. Apparently you really don't hate mint sweetie. You just act like you do.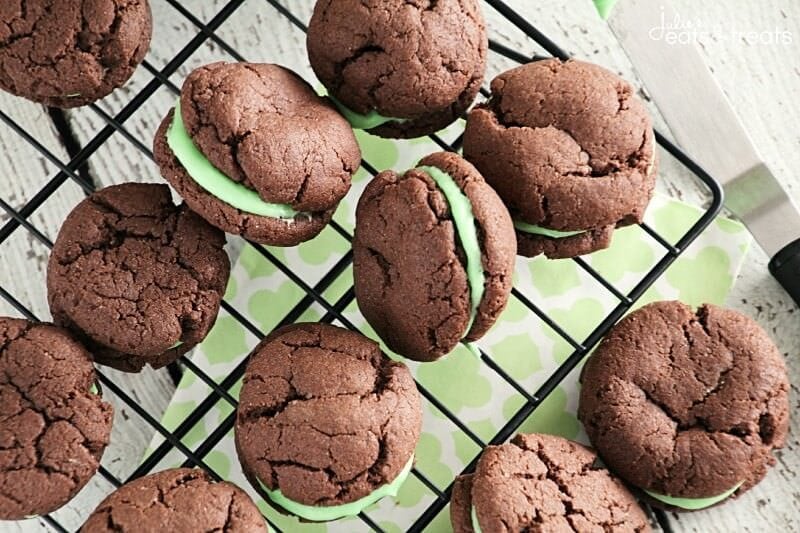 These Mint Chocolate Sandwich Cookies are so easy and impressive. I've always stayed away from a sandwich cookie because in my mind I imaged them as being hard to make. In fact I kind of grimaced at the thought of making them. I was pleasantly surprised when I was able to pull these off quickly using a chocolate cake mix for the cookie base. It made this so much easier and soon I had mastered these cute, easy and delicious cookies. Even if you have some mint haters in the family I'm guessing they will also be stealing these when you aren't looking!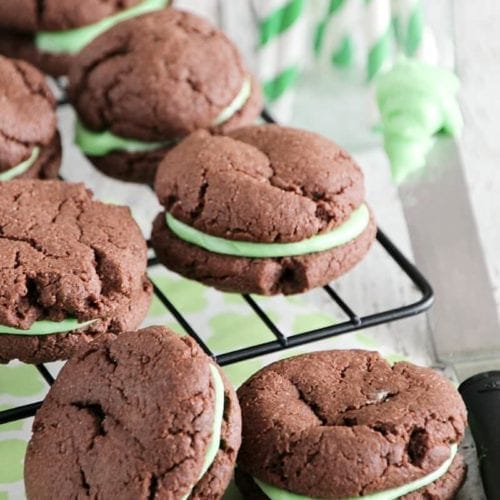 Mint Chocolate Sandwich Cookies
Mint Chocolate Sandwich Cookies ~ Quick & Easy, Soft, Chewy Chocolate Cookies Stuffed Creamy Mint Filling!
Ingredients
Cookies
2

18.25 oz devil's food cake mix

1

c.

canola oil

4

eggs
Filling
1

8 oz package cream cheese, softened

1/4

c.

butter

softened

2 1/2

c.

powdered sugar

1

tsp

mint extract

Green Food Coloring
Instructions
Preheat oven to 350 degrees.

Combine cake mixes, oil and eggs in a large mixing bowl until well blended. Roll into 1 inch balls and place 2 inches apart on ungreased baking sheet. Do not flatten.

Bake for 8-10 minutes or until set. Removed from oven and cool for 5 minutes. Remove to wire rack and let cool completely. Cookies will flatten as they cool.

For the filling beat cream cheese and butter until fluffy. Beat in sugar and mint until smooth. Mix in green food coloring until you reach desired color. Spread on bottom of half of the cookies. Top with remaining cookies. Store in airtight container.
Nutrition
Serving:
1
g
Calories:
305
kcal
Carbohydrates:
37
g
Protein:
3
g
Fat:
17
g
Saturated Fat:
4
g
Cholesterol:
35
mg
Sodium:
293
mg
Potassium:
117
mg
Sugar:
27
g
Vitamin A:
235
IU
Calcium:
58
mg
Iron:
1.4
mg
Things You Might Need for this Recipe!
Looking for More Mint?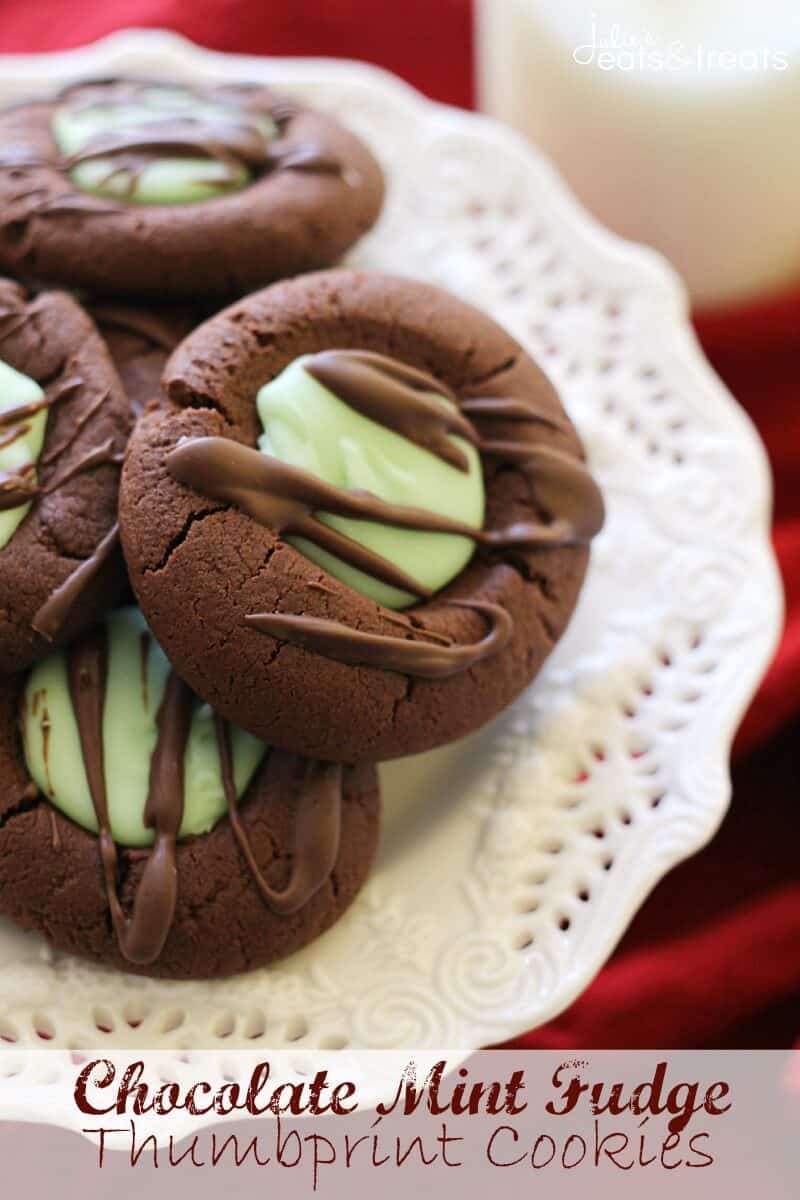 Chocolate Mint Fudge Thumbprint Cookies ~ Soft Chocolate Thumbprint Cookies Stuffed with Mint Fudge!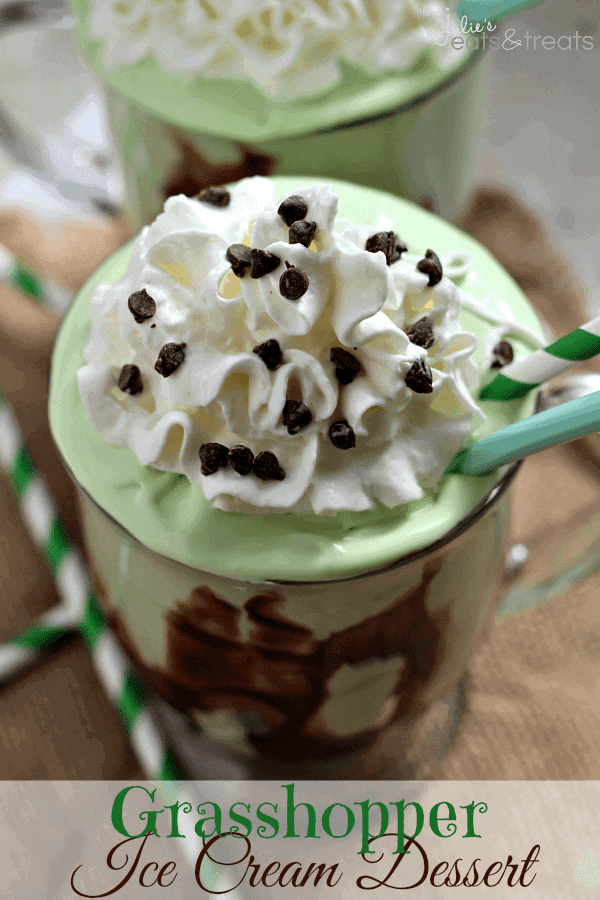 Grasshopper Ice Cream Dessert ~ Light, Fluffy & Minty Ice Cream Dessert that is always a hit!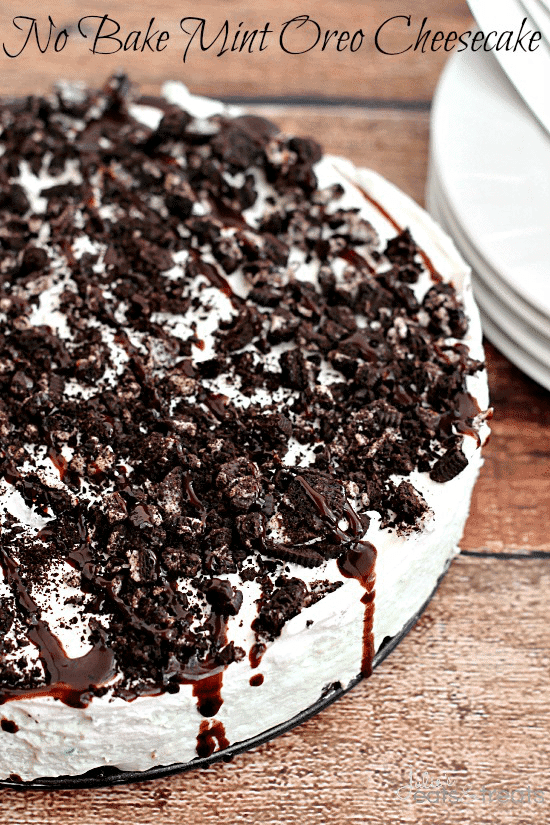 No Bake Mint Oreo Cheesecake ~ Oreo crust piled with light and fluffy cheesecake flavored with mint and topped with crushed Oreos and chocolate syrup!