This warm, delicious, easy Nectarine Blueberry Crisp Recipe is just right for breakfast or dessert!
Be sure to subscribe to my newsletter HERE so you never miss a new recipe!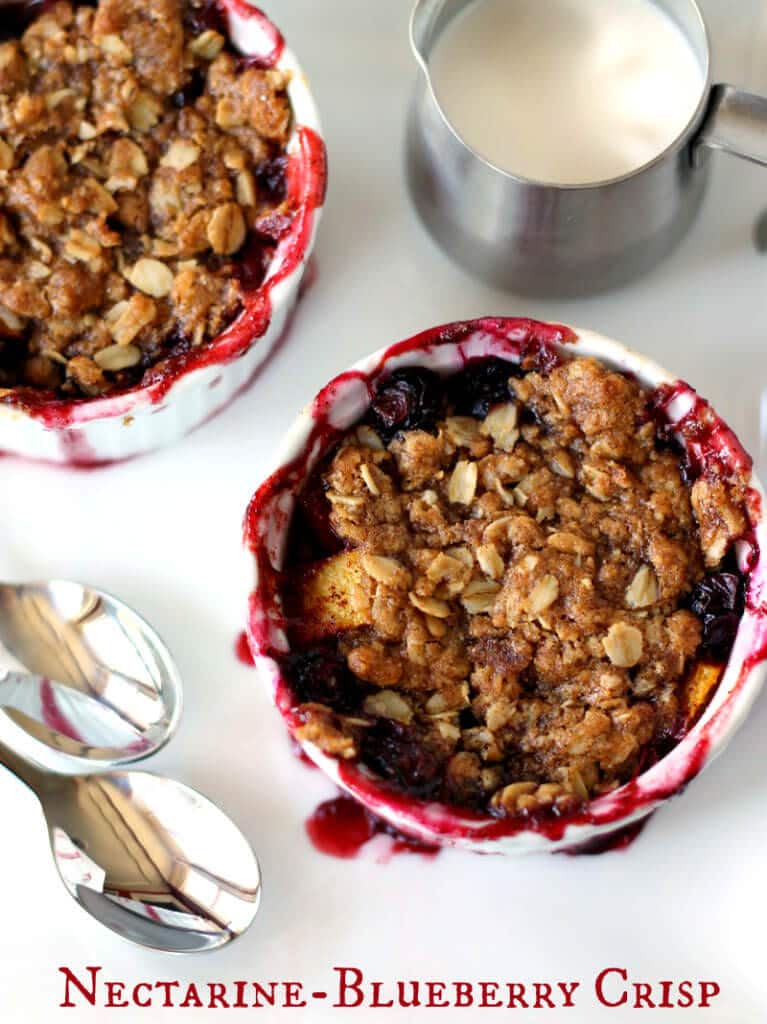 What are your weekend mornings like? Are you up early to make the most of your day, or do you sleep in late to catch up on your rest? I would love to sleep in, like until 8 o'clock even, but my boys are up EARLY. When I say early, I mean around 5:30 am. In the morning. I try to tell them to stay in bed, stay quiet, and keep resting, but that doesn't last long. By 6:30, I'm up and at 'em, fumbling with the coffee pot and trying to figure out what to feed everyone for breakfast.
The good thing about getting up so dang early is that even on a weekday there's time to bake some special for breakfast like these nectarine blueberry crisps for example. I actually thought I was making these for dessert because they are born to topped with a big scoop of vanilla ice cream. Once they were out of the oven, I realized they would also be perfect with a little cream for a warm, fruity start to the day.

MY OTHER RECIPES
Whatever time of day you enjoy these easy crisps, I know they will put a smile on your face. Dig in!
Nectarine Blueberry Crisp Recipe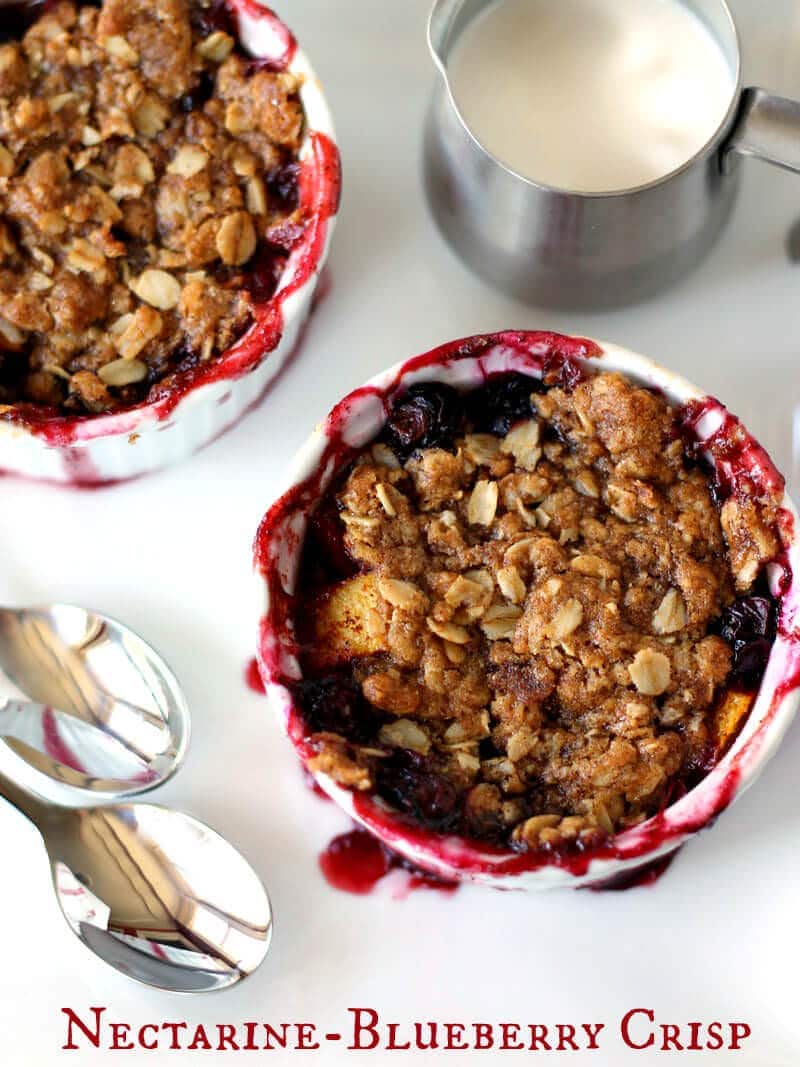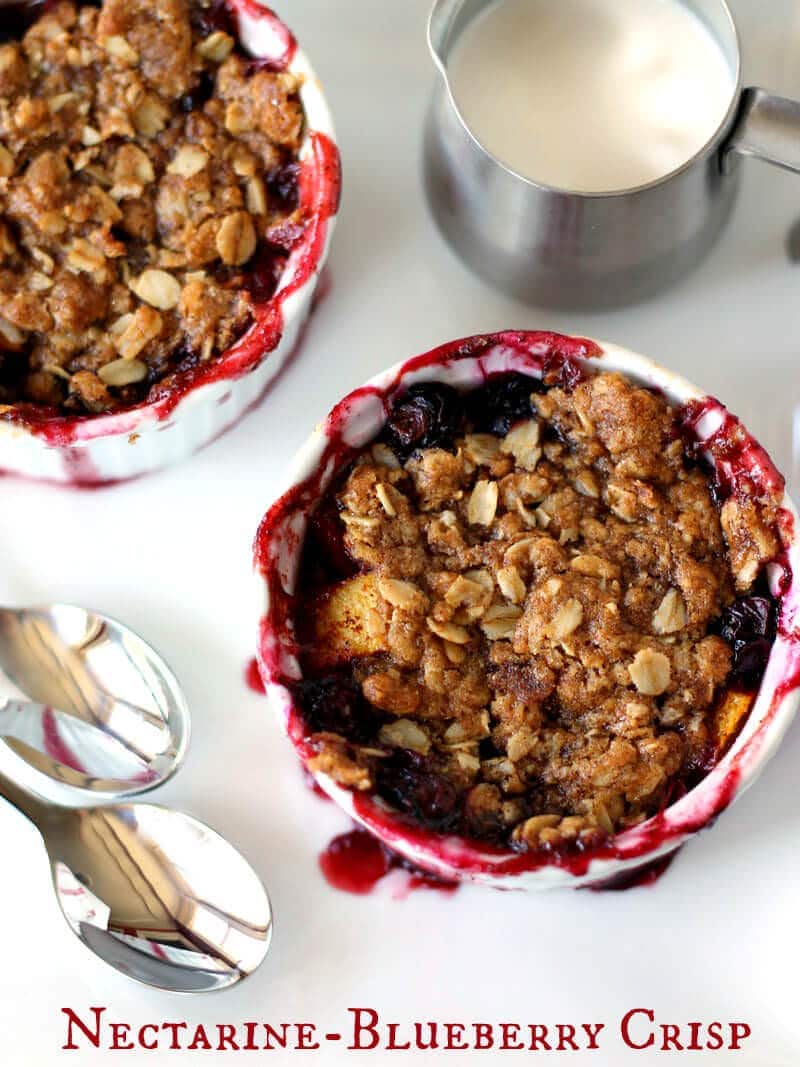 Instructions
Preheat oven to 375 degrees F. Spray two 3 1/2" ramekins with baking spray.
Stir all filling ingredients together in a small bowl. Divide filling between the dishes.
In the same bowl, add topping ingredients. Squeeze butter into oat mixture with your fingers until it is well blended and crumbly. Sprinkle the crisp topping over the fruit in each bowl, pressing it down to hold it in place.
Place ramekins on a baking sheet lined with foil. (This is important because there will definitely be some bubbling over!) Bake in preheated oven for 30 minutes or until topping is brown and filling is bubbly.
Allow to cool slightly before serving alone, with cream, or with ice cream!
Recipe Notes
This recipe is written for two, but it's easy to scale for as many servings as you need!

did you make this recipe?
Tag @gimmesomegrilling on
Instagram
and hashtag it #julieseatsandtreats
Looking for more easy recipes? Please join Andi at The Weary Chef for more fruity favorites like this one: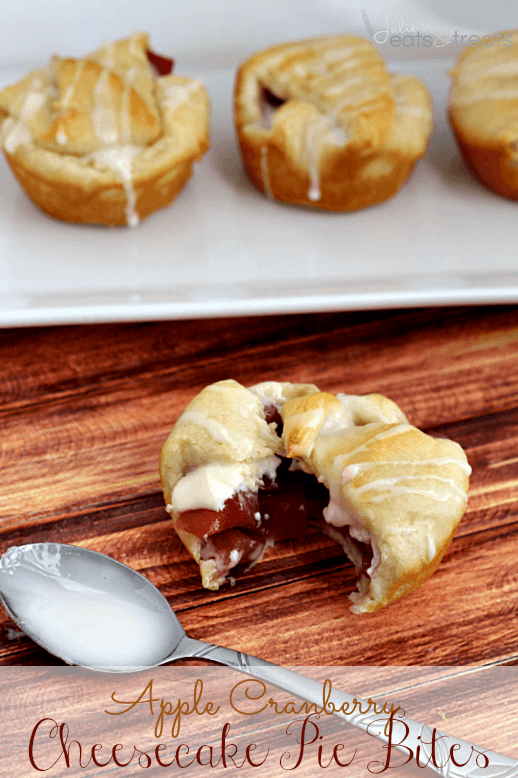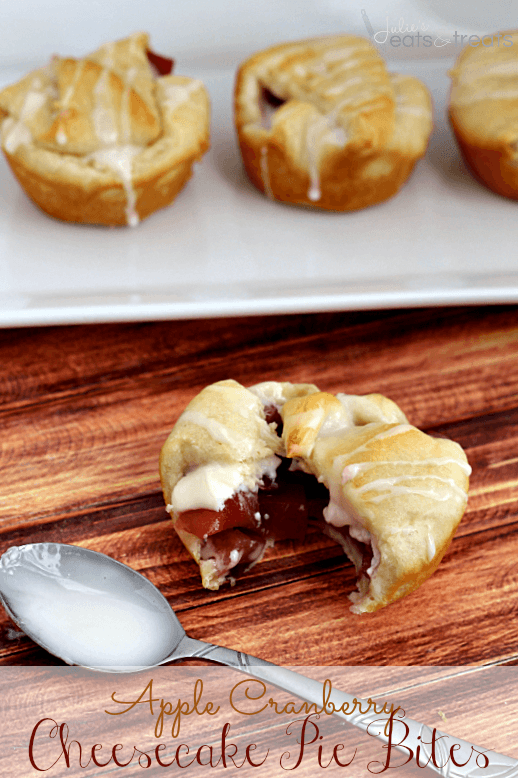 Apple Cranberry Cheesecake Pie Bites ~ Pie bites filled with Apple Cranberry Pie Filling and Cheesecake!
Cherry Pie Bars ~ Soft, flake crust flavored with Almond and stuffed with Cherry Pie Filling! Easier than pie but just as yummy!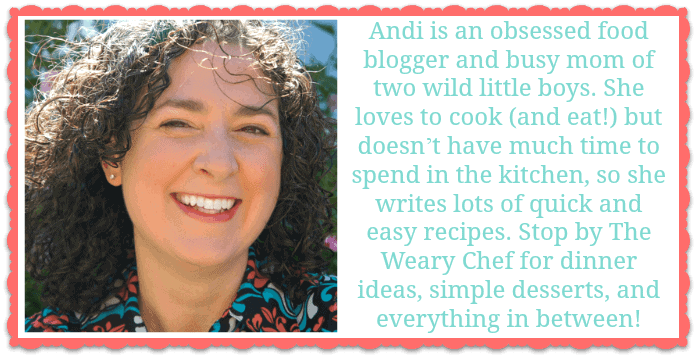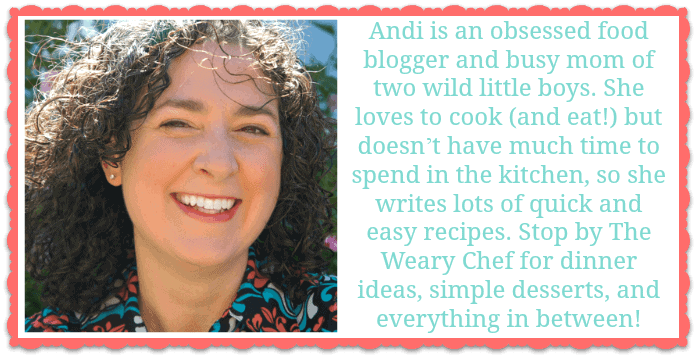 Connect with Andi Here!