Open Faced Chicken Parmesan Burger
Open Faced Chicken Parmesan Burger ~ Easy, Delicious Parmesan Chicken Burger Piled with Marinara and Cheese on top of Garlic Bread!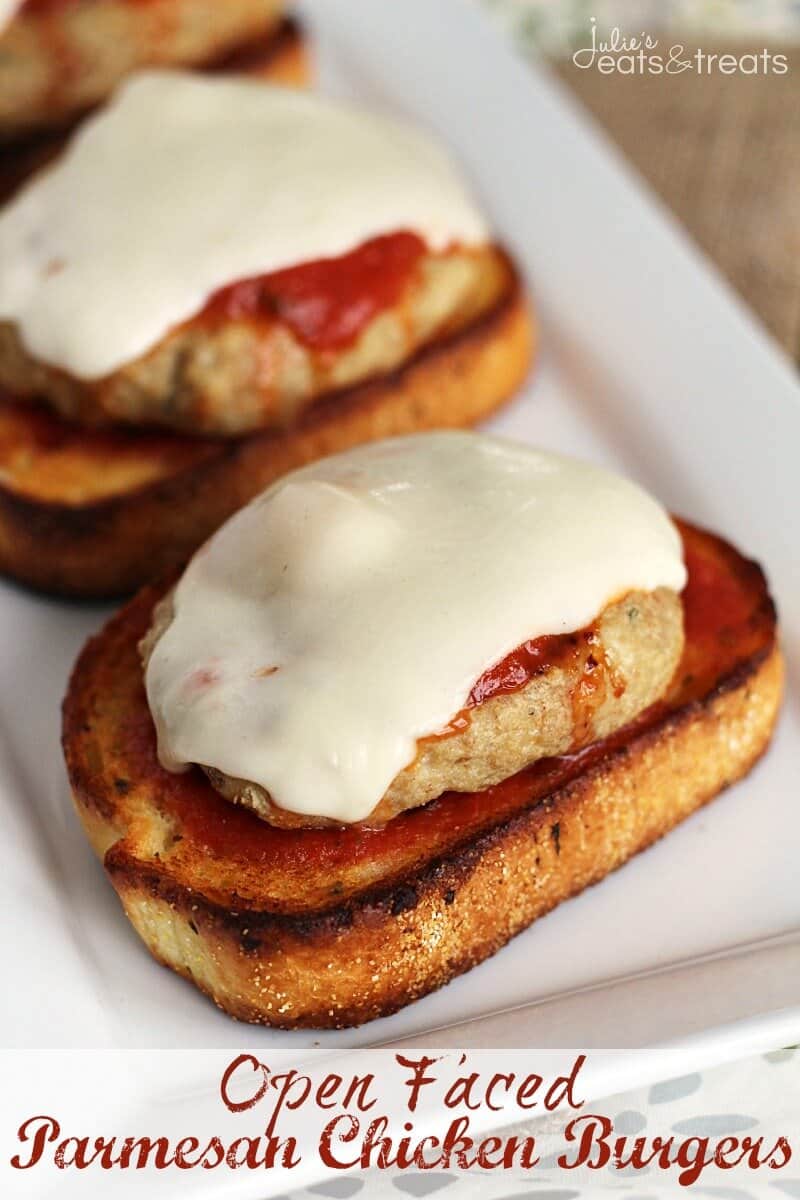 Ahhhh sleep. It's a wonderful thing and I'm finally getting some! Little Miss RJ slept 12 hours the other night. She's been getting pretty regular about sleeping all night. Now if I could just move the bedtime up from 11 pm to 10 or 9 pm, but we decided we would take this. At least she is sleeping through the night. Since she is sleeping through the night this Momma has decided it's time to get back on a schedule instead of sleeping the morning away. Bummer in a way. I really, really, really like to sleep in, but in another way it was driving me nuts not having a regular routine for the day. So I sucked it up and put my game face on decided it was time to make this happen considering in a few weeks I'll be back at my real job. Insert crying face here.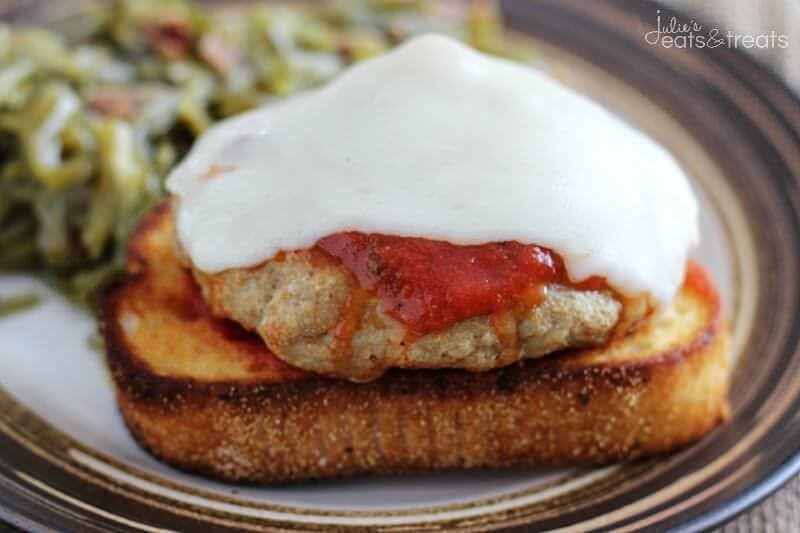 To start my routine I make my husband turn on our bedroom light when he's leaving for work in hopes that I will not roll back over and sleep because I can. I almost did that this morning. Who can sleep with the light on? I guess me. Instead I drug my butt out of bed and donned some work out clothes and went and did my work out. Speaking of workouts. Anyone got some awesome at home work outs they love? I've decided for right now I need to try doing this at home in the morning because I can't get to the gym in the morning with two little ones to get out the door. Total bummer and I know I won't go after work. I just won't. I bought a kettle bell last weekend and I'm trying that out so if you have any good work outs for that hit me up! After the workout I quick hop in the shower and then get dressed. That's as far as I make it by the time Miss K wakes up! It's so nice to have the work out and shower done so at nap time I can focus on getting a few other things done. For example yesterday I touched up two colors of paint upstairs in my living room and kitchen. This is epic considering I painted it almost two years ago. I hate painting. That obviously shows.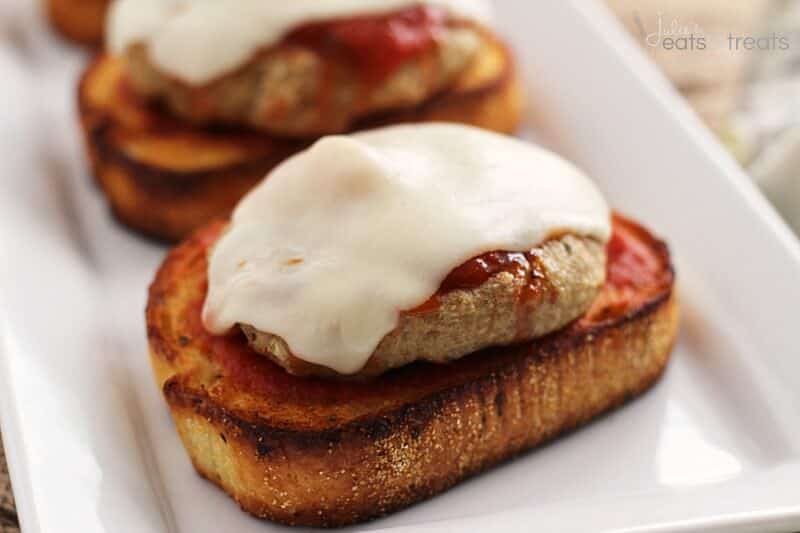 You know what else I should add to my routine? These amazing Open Faced Chicken Parmesan Burgers. They are seriously epic. You guys loved and adored my Chicken Ranger Burgers so I knew I had to incorporate ground chicken into another meal and this was what I came up with. They are so fast and easy that you can make them quickly during the week, but yet they taste and look like you slaved over them. The flavor is amazing! I love mixing up things with ground chicken. I love my hamburgers but sometimes you just need a change of routine!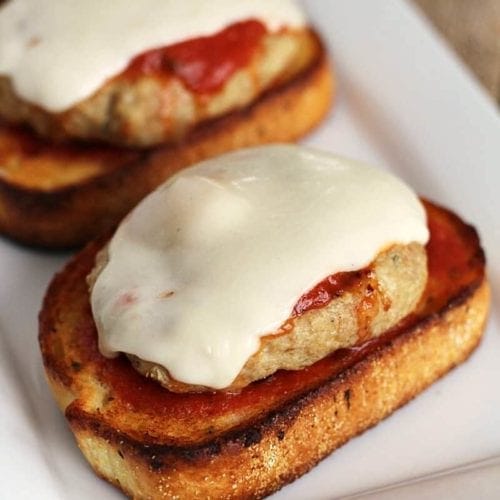 Open Faced Chicken Parmesan Burger
Open Faced Chicken Parmesan Burger ~ Easy, Delicious Parmesan Chicken Burger Piled with Marinara and Cheese on top of Garlic Bread!
Print
Pin
Rate
Ingredients
1/2

c.

Italian Style dry bread crumbs

1/4

c.

grated Parmesan cheese

3

garlic cloves

minced

1

lb

lean ground chicken

1

c.

meatless spaghetti sauce

2

slices

part-skim mozzarella cheese

cut in half

4

slices

frozen garlic bread
Instructions
In a large bowl combine the bread crumbs, Parmesan cheese, garlic and ground chicken. Shape mixture into four 1/2 in. thick oval patties.

Broil burgers 4 in. from heat on high for 4-7 minutes on each side or until thermometer reads 165 degrees. Remove burgers from oven and top with spaghetti sauce and cheese. Return to oven for 1-2 minutes or until cheese is melted.

While burgers are broiling prepare garlic toast according to directions. Remove burgers from oven and place burgers on top of garlic bread.
Nutrition
Calories:
425
kcal
|
Carbohydrates:
37
g
|
Protein:
32
g
|
Fat:
16
g
|
Saturated Fat:
5
g
|
Cholesterol:
111
mg
|
Sodium:
954
mg
|
Potassium:
902
mg
|
Fiber:
2
g
|
Sugar:
5
g
|
Vitamin A:
385
IU
|
Vitamin C:
4.9
mg
|
Calcium:
267
mg
|
Iron:
3.8
mg
LEAVE A COMMENT
Things you might Need for this Recipe!
 Looking for more Delicious Burgers?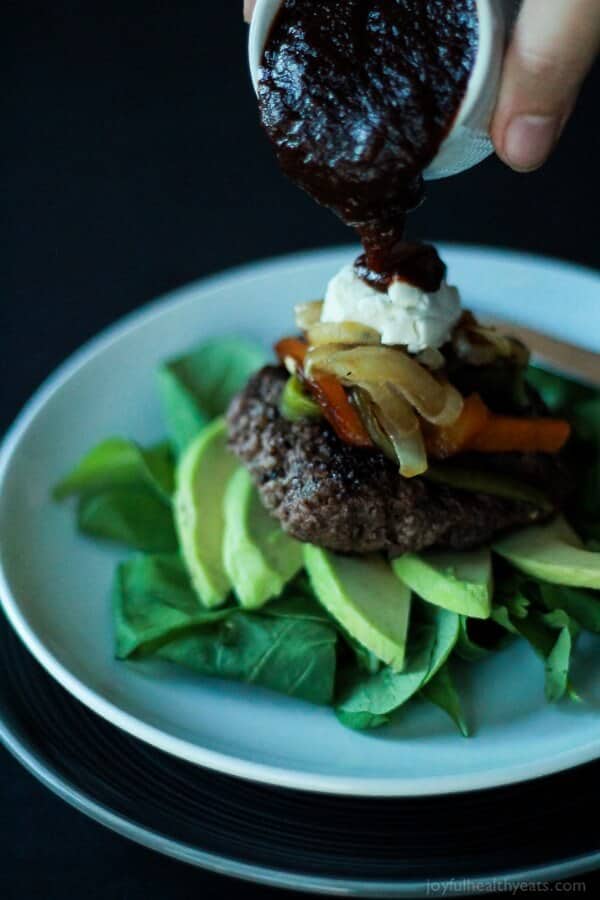 Skinny Southwestern Cheeseburger ~ On a bed of spicy fresh arugula, topped it with roasted red pepper, roasted poblano peppers, creamy goat cheese, avocado, and BBQ sauce!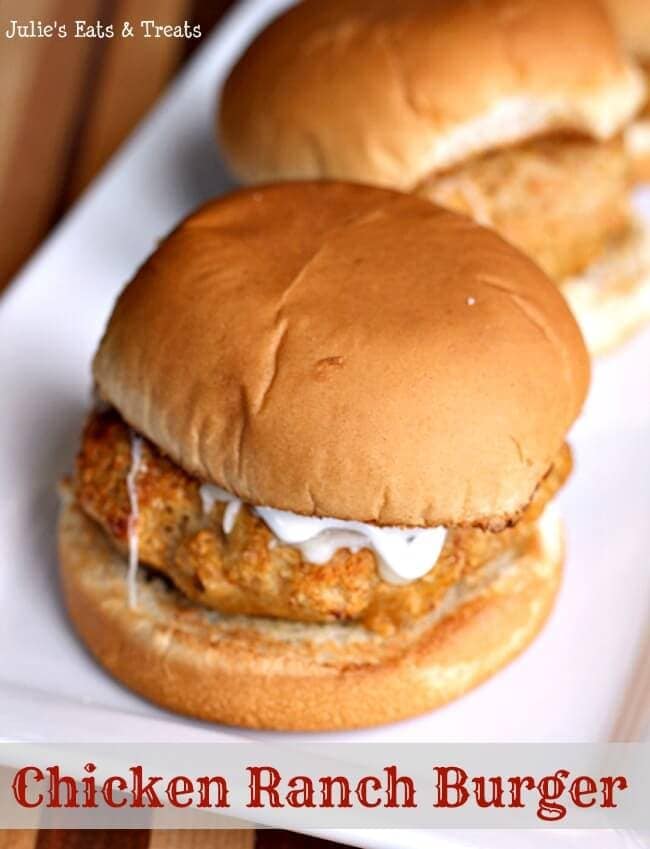 Chicken Ranch Burger ~ Mix up your life with this yummy grilled burger!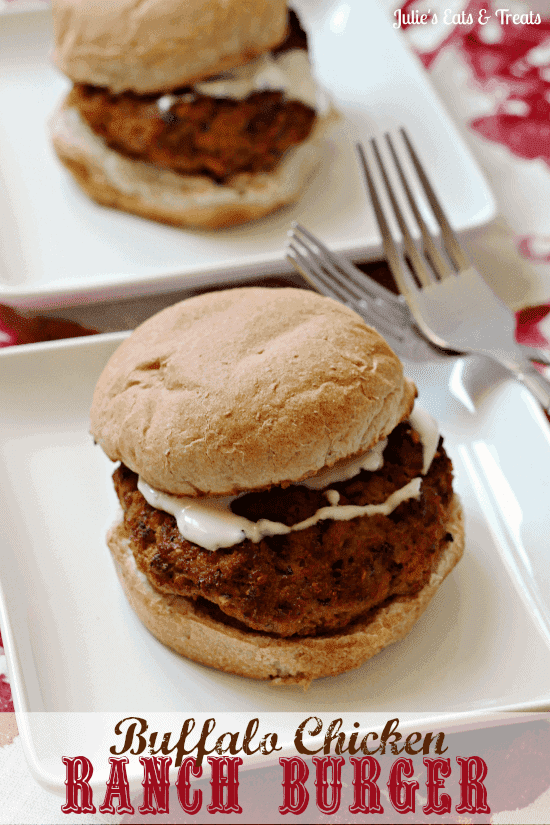 Buffalo Chicken Ranch Burger ~ Healthy baked chicken burgers with a bite!