Pantry Recipes and Shelf Cooking
Need a few recipes to use up those pantry staples? I've collected all of my top pantry recipes including breakfast, dinner, side dishes, snacks and desserts. If you are new to shelf cooking here are some great options to get started with!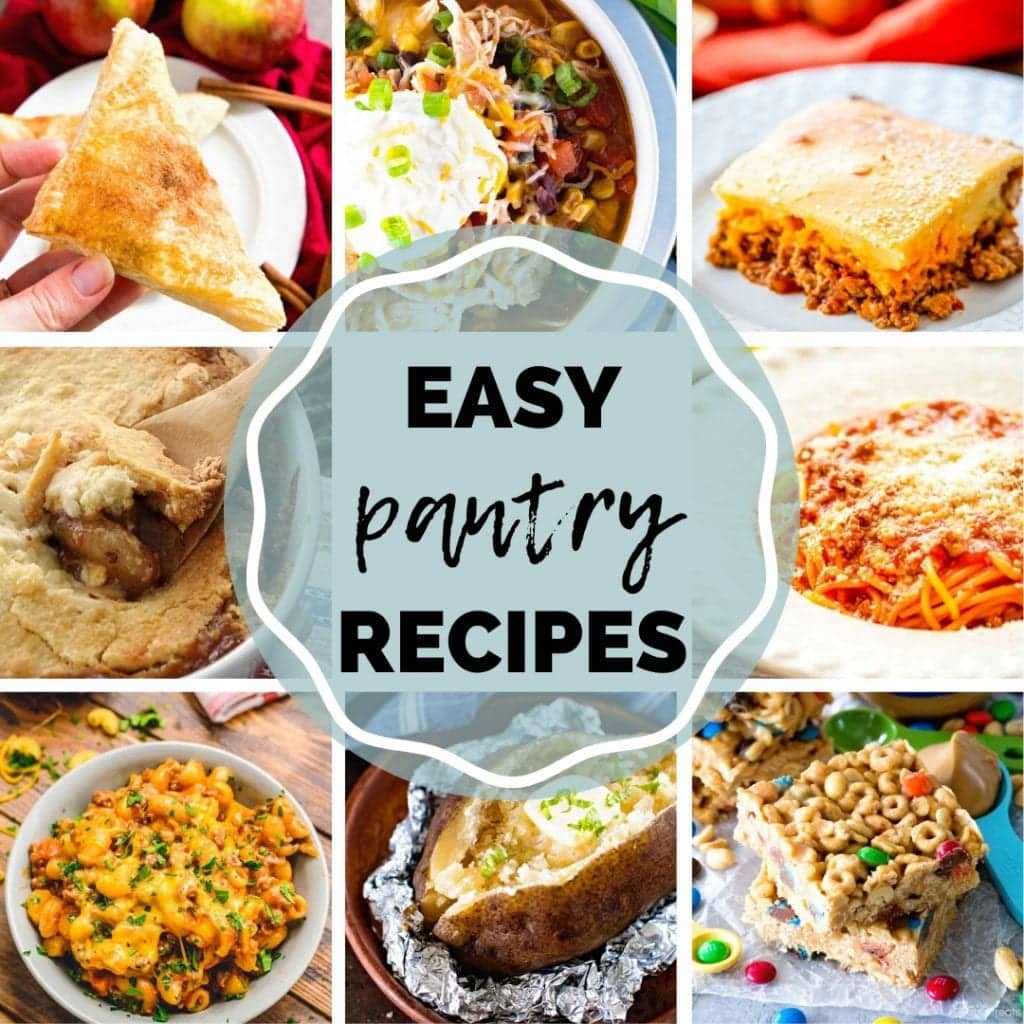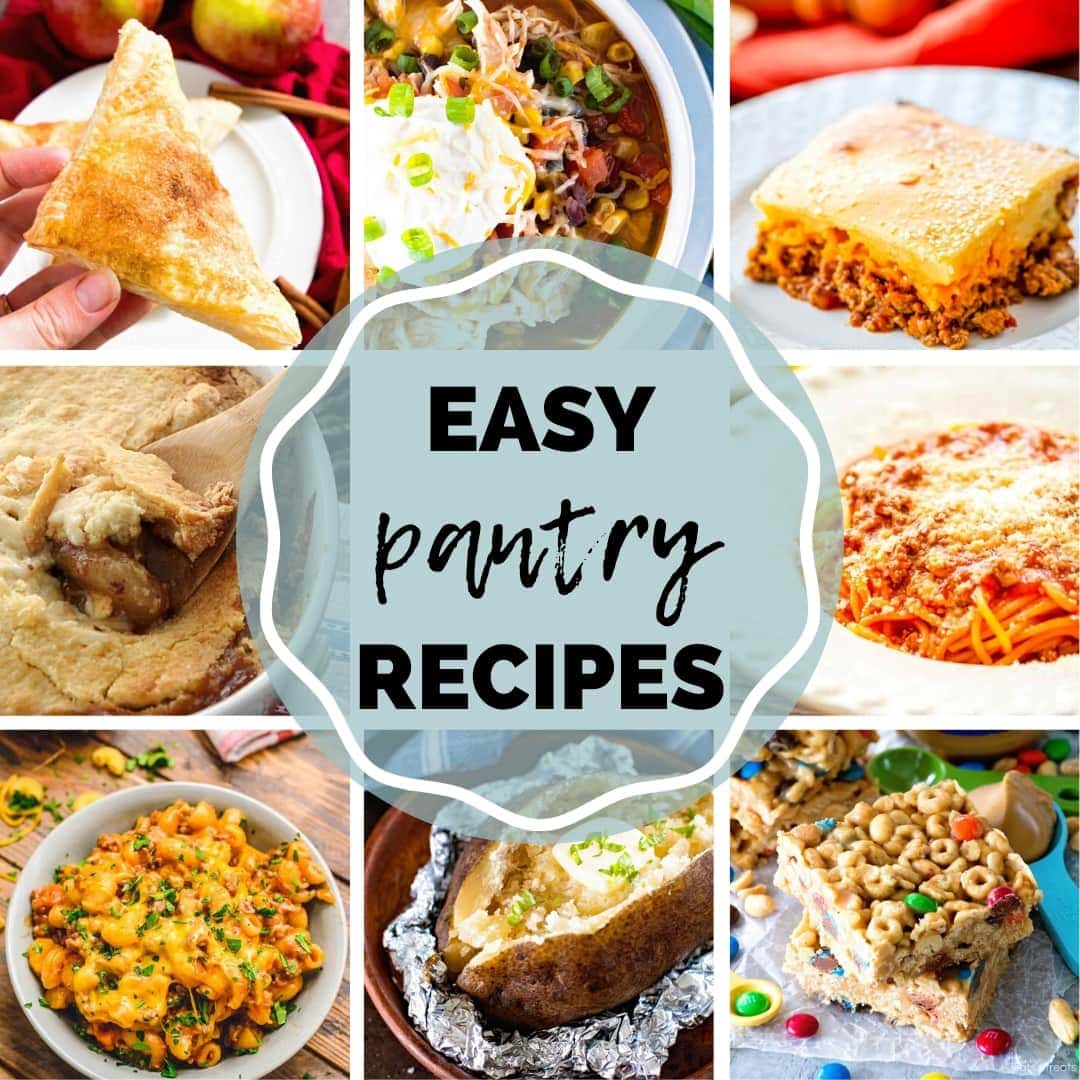 Every once in a while I go on a "shelf cooking" mission to clean up my pantry and freezer using the recipes below. It helps me clear out all the items in my house and start fresh again.
These pantry recipes are all cost effective, taste awesome and you family won't even notice you aren't buy groceries!
Most recipes can use canned chicken if you want to use that instead of fresh or substitute your meat with canned beans.
Breakfast
The kids always love these Eggs in a Hole! You can skip the cheese if you need to and this is still delicious!
Pancakes are a staple and so easy to make at home. Toss any leftovers in the fridge and reheat them in the microwave or toaster. Fro the blueberry pancakes you can use frozen blueberries, they might bleed a little into the batter that's all!
French Toast is another family favorite with so many twists on it!
Turnovers are a great way to use pie filling. Grab any pie filling for the filling and see what twists you can come up with!
Dinner
We use frozen onions in Goulash recipes or you could also use dried onions.
Any of these taco soups could be made without the meat as the protein. You can add more canned beans to make them a bit heartier if you skip the meat! It's a great way to use up those canned black beans, corn and diced tomatoes.
Once again you can skip the ground beef in these chili recipes and add more of your beans if you don't have any beef on hand. These are great recipes for using up canned items and very flexible. The Crock Pot Chili makes a very large batch so you can freeze half and use in in a few weeks and not have to cook that night!
Any of these spaghetti recipes are perfect for using up canned sauces and dry pasta. If you don't have the ground beef on hand simply make it without if that recipes call for it. These are simple ways to mix up spaghetti so you don't end up eating it the same way!
Either of these versions of Crack Chicken require minimal ingredients that can be stored in the pantry or freezer. Serve it on a bun, over pasta, rice and more!
Casseroles are always comforting and delicious using a protein plus mostly shelf stable items!
Sides
Baked Potatoes and sweet potatoes are a great way to finish off a meal and so many ways to prepare them!
Roasted vegetables are great because you can use any type of vegetable in your pantry and fridge. Great for when you are left with an assortment of vegetables and need to use them up.
Glazed Carrots are so easy to make with a few simple ingredients!
Pasta sides require butter and milk, but you can always use canned milk in these recipes. Plus, did you know you can freeze butter and cheese?
Homemade bread sticks and breads are easy to make using these recipes and so comforting.
Snacks & Desserts
Snack Mixes are always a special treat and lift up your spirits! Perfect for munching on.
Energy Balls are no bake, easy to make and great for keeping your energy up with a sweet fix.
Cakes & Bars are easy to bake and make plus feel like a real treat with minimal ingredients!