Basketball Peanut Butter Dip + VIDEO
Basketball Peanut Butter Dip ~ Delicious, Creamy Peanut Butter Dip topped with Reese's Pieces! This is Perfect for Watching Basketball or Having a Basketball Themed Party or Celebration! Perfectly Paired with Apples and Pretzels!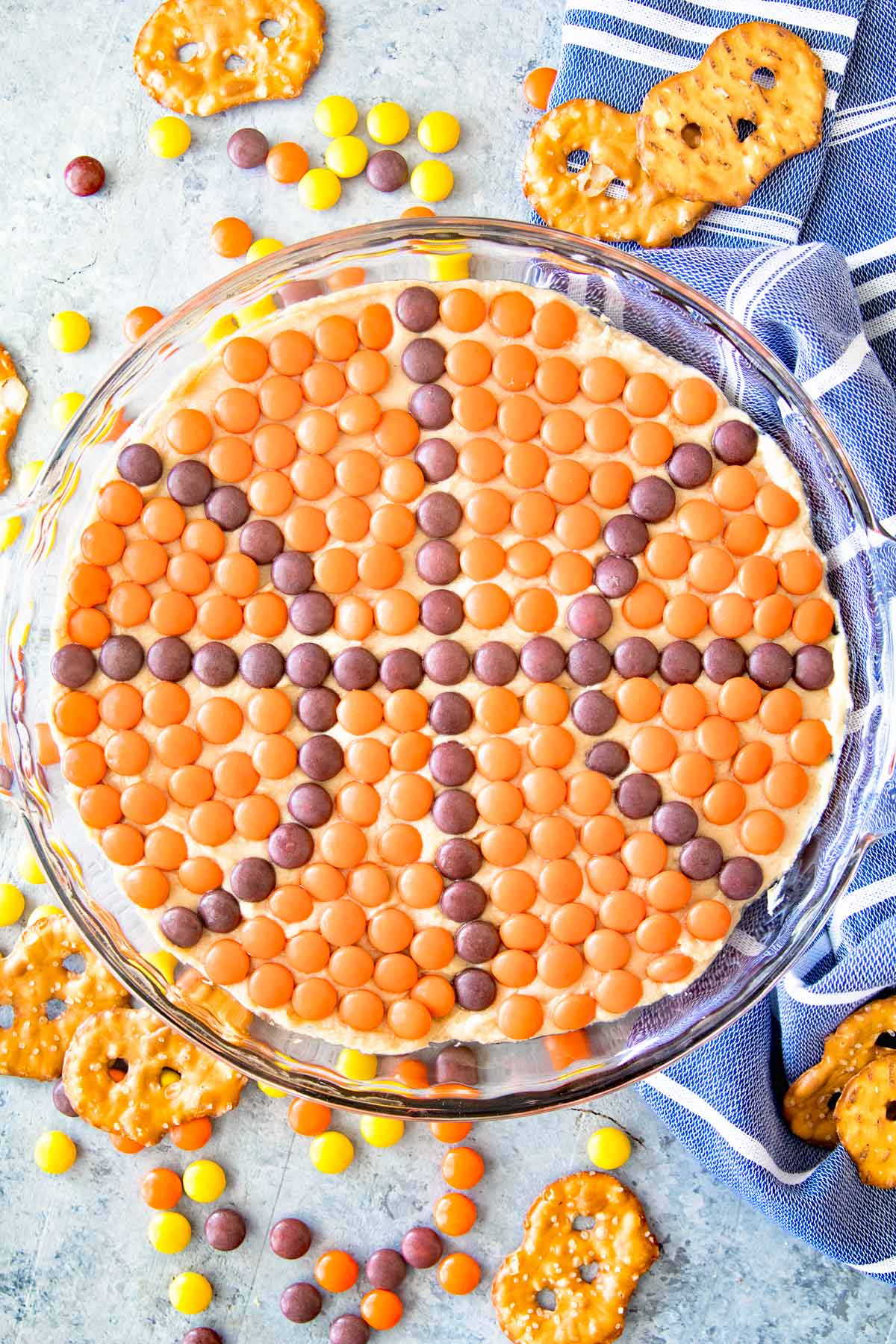 Basketball Peanut Butter Dip
This Light Fluffy Peanut Butter Dip topped with Reese's Pieces is so easy and festive. Basketball Peanut Butter Dip is perfect for March Madness, Basketball Themed Parties or just for fun! It looks impressive but honestly, the hardest part is separating the Reese's Pieces!
Who's ready for some College Hoop Action?
Pick me! Pick me!
I'm such a sucker for a good bracket season this time of year. I might have just a tiny bit of competitiveness in my bones. Or a lot. Just ask my friends. A good rivalry is healthy right?
Each year the hubs and I fill out our brackets and one by one cross of each game and taunt each other if their team loses. We also make a small wager on who has the winning bracket. I think this year will be him doing dishes for a month. Wait I said "small wager" didn't I? In my life that might be a big wager!
At work we do a little competition too between the coworkers. Always fun! In high school I remember doing on and guess how I picked my teams? By who had the "cutest" uniforms. Don't laugh! I almost won that baby!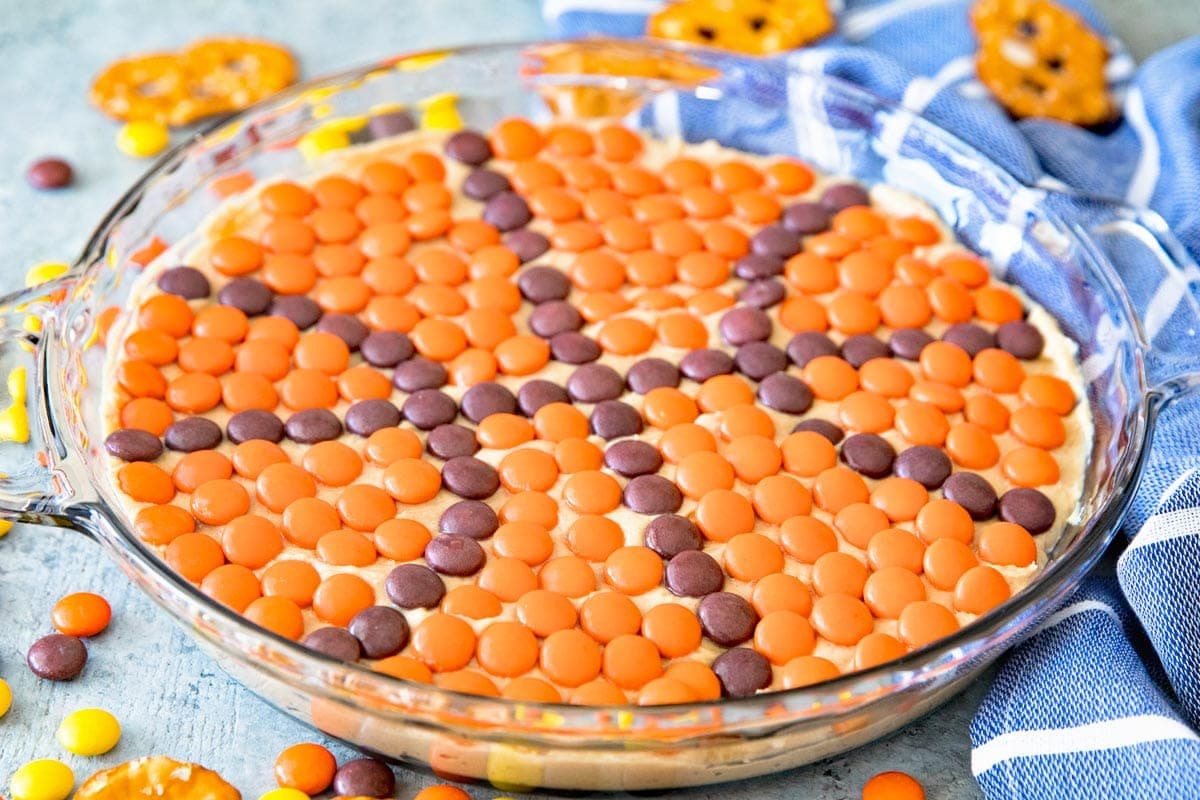 Peanut Butter Dip
It's also a great time to get a few friends together to watch games and relax a little. By March we are all going a little stir crazy with cabin fever and it's finally warming up enough to venture out of the house right? I've made this fabulous Pick and Roll Peanut Butter Dip for you to enjoy at your college basketball party!
Ingredients Needed for Basketball Peanut Butter Dip!
Cream cheese

Powder sugar

Peanut butter

Milk

Vanilla

Reese's Pieces
Speaking of cabin fever it's in total effect here. We had a huge snow storm yesterday and the hubs was out plowing while I was at home with the kids. I could have took them to daycare but I didn't want to go outside, plus there was ice before it snowed so I just didn't really want to chance it!
I used to love snow days and then the husband started snow plowing. My whole stance on them kind of changed! Now I'm trapped inside with the children solo. Psh. So much for relaxing. I'm guessing when they get older it will be good again. I'm sure hoping they love to read like I do and we can all cuddle up with a book and relax in front of the first place!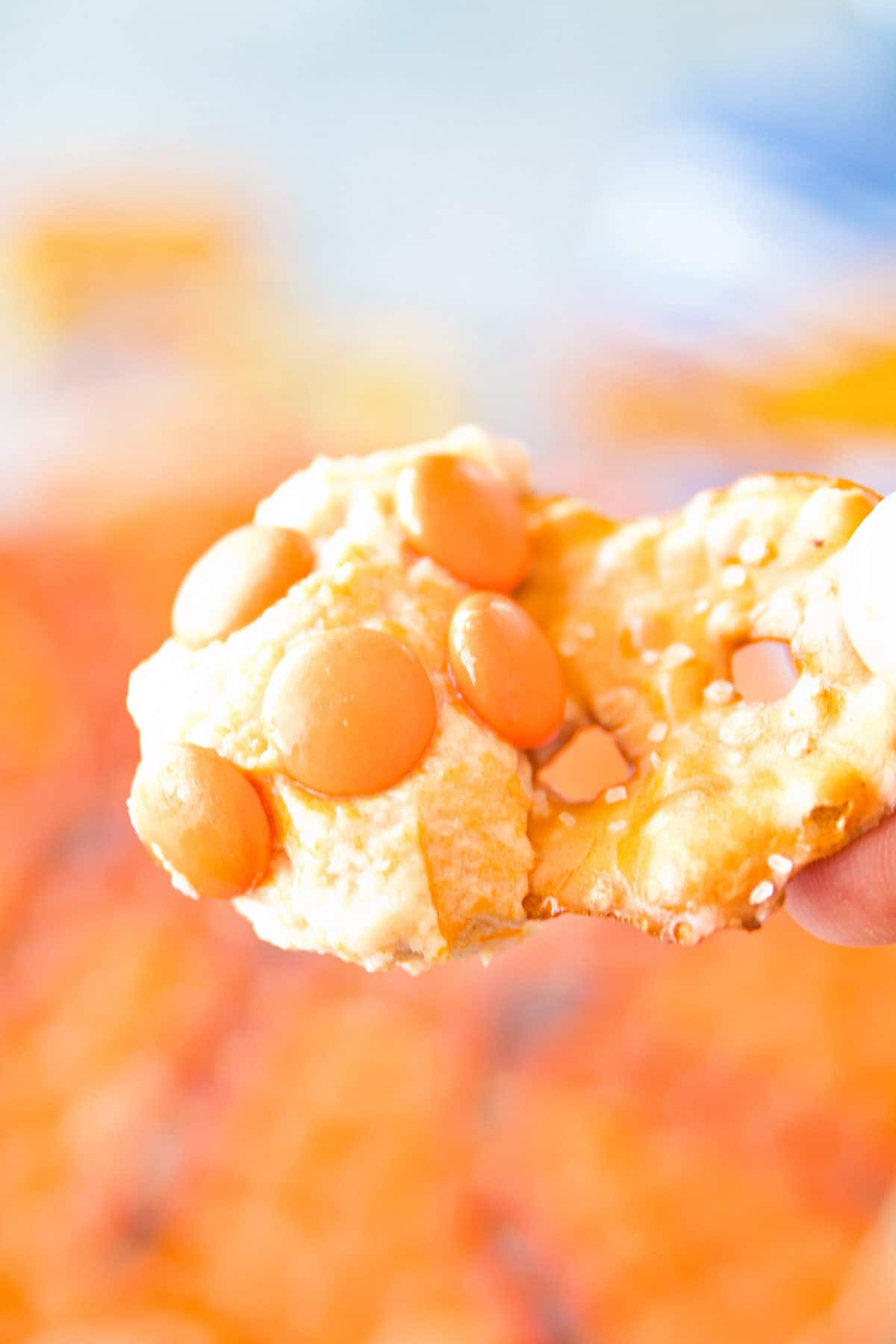 Since we don't take a tropical vacation during the winter I'm looking for any excuse to mix things up and I think watching basketball is the answer! Especially if we have a few friends over to enjoy it with us.
This Basketball Peanut Butter dip is sure to be on the menu along with a few other favorite appetizers like Easy Taco Dip, Crock Pot Glazed Kielbasa Bites, and Spicy Crock Pot Cheesy Hamburger Dip! For a main dish make sure to serve up these fabulous Crock Pot Hot Ham & Cheese Sandwiches!
Basketball Peanut Butter Dip starts with a creamy peanut butter dip and is topped REESE'S pieces in the shape of a basketball. Fun, tasty and festive! Dip apples or pretzels in and enjoy. It will make your game day party perfect! My niece is already asking for this for her basketball birthday party!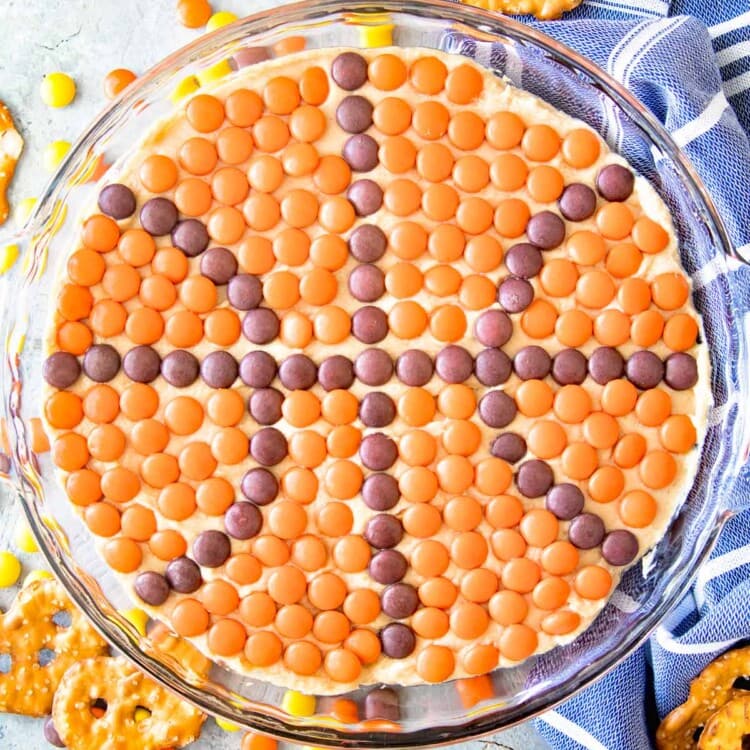 Pick and Roll Peanut Butter Dip
Delicious, Creamy Peanut Butter Dip topped with Reese's Pieces! This is Perfect for Watch
Ingredients
8

oz

cream cheese

room temperature

1

c.

powder sugar

1

c.

peanut butter

1/2

c.

milk

1

tsp

vanilla

1

10.5 oz bag Reese's Pieces
Instructions
In large mixing bowl beat cream cheese and powder sugar until light and fluffy. Mix in peanut butter until thoroughly mixed. Add milk and vanilla slowly mixing as you go.

Spread peanut butter dip on the bottom of a glass pie plate. Separate Reese's according to color. Place on top of peanut butter dip in the shape of a basketball.

Serve with pretzels, apples or whatever you would like!
Nutrition Information
Calories:
387
kcal
(19%)
,
Carbohydrates:
39
g
(13%)
,
Protein:
9
g
(18%)
,
Fat:
22
g
(34%)
,
Saturated Fat:
9
g
(56%)
,
Cholesterol:
21
mg
(7%)
,
Sodium:
203
mg
(9%)
,
Potassium:
256
mg
(7%)
,
Fiber:
1
g
(4%)
,
Sugar:
35
g
(39%)
,
Vitamin A:
270
IU
(5%)
,
Calcium:
55
mg
(6%)
,
Iron:
0.6
mg
(3%)