Pork Potstickers ~ Filled with Pork, Cabbage, Mushrooms, Carrots and More! The Perfect Treat When You are Craving Asian Food. Plus, They are Freezable!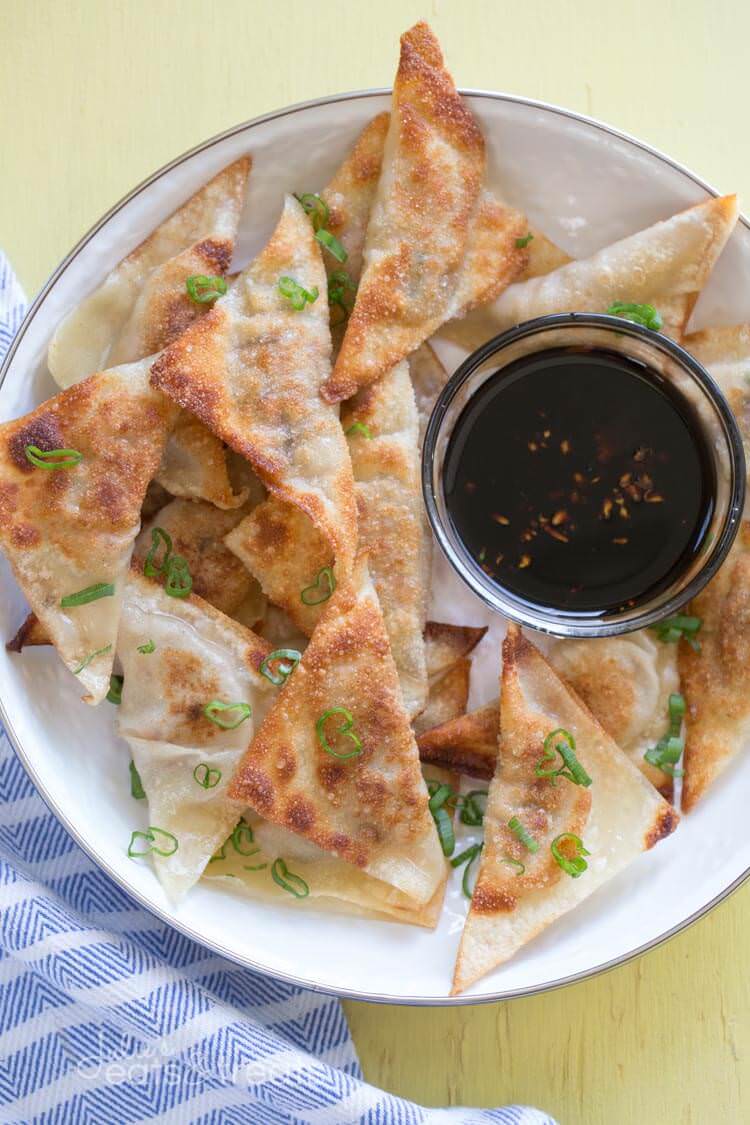 Potstickers are so easy to make and the fillings for potstickers can be so versatile. These here, however, are not your ordinary potstickers. The mushrooms, carrot and cabbage give the filling so much flavor and make them unique. These potstickers are great to make and freeze the leftovers for later. You can then enjoy potstickers whenever you're in the mood for Asian food and you don't even need to leave the comfort of your home, hot to mention the amount you will be saving.I love having frozen potstickers as they make for a great appetizer when I have company over and am unsure what to serve or don't have a lot of time for preparation.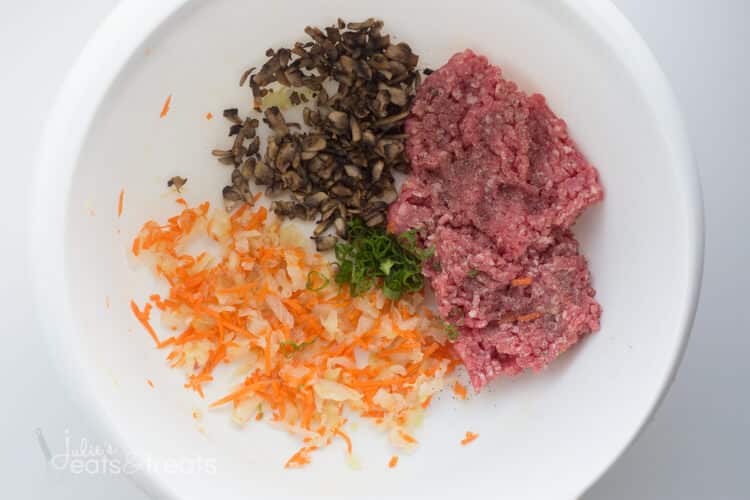 Note: Prepare potstickers according to instruction. Then to freeze the potstickers, lay them out on a baking sheet or cutting board and completely freeze before throwing them into a freezer bag. Once ready to enjoy, don't thaw potstickers, just add to pan and cook (cooking time will be longer).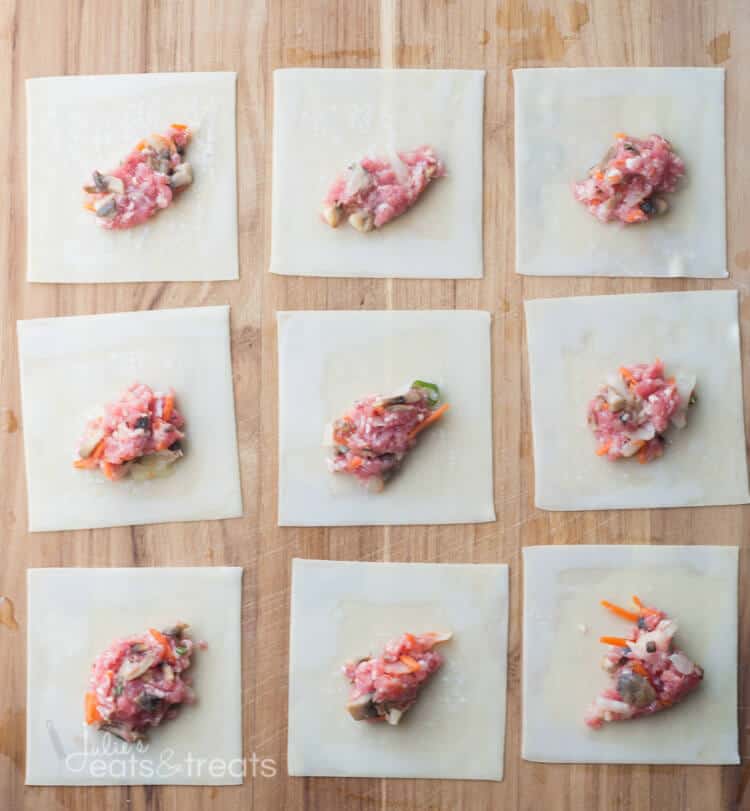 Growing up in a Ukrainian household, the foods we enjoyed were very much limited to just our Ukrainian culture. Once I got married, I loved getting creative in my kitchen and trying new recipes. It was always really exciting to try something completely out of my comfort zone and the recipe be a hit with my husband and children. Score! We rarely went out growing up, our family immigrated and parents were trying to make ends meet, restaurants weren't exactly something we could afford.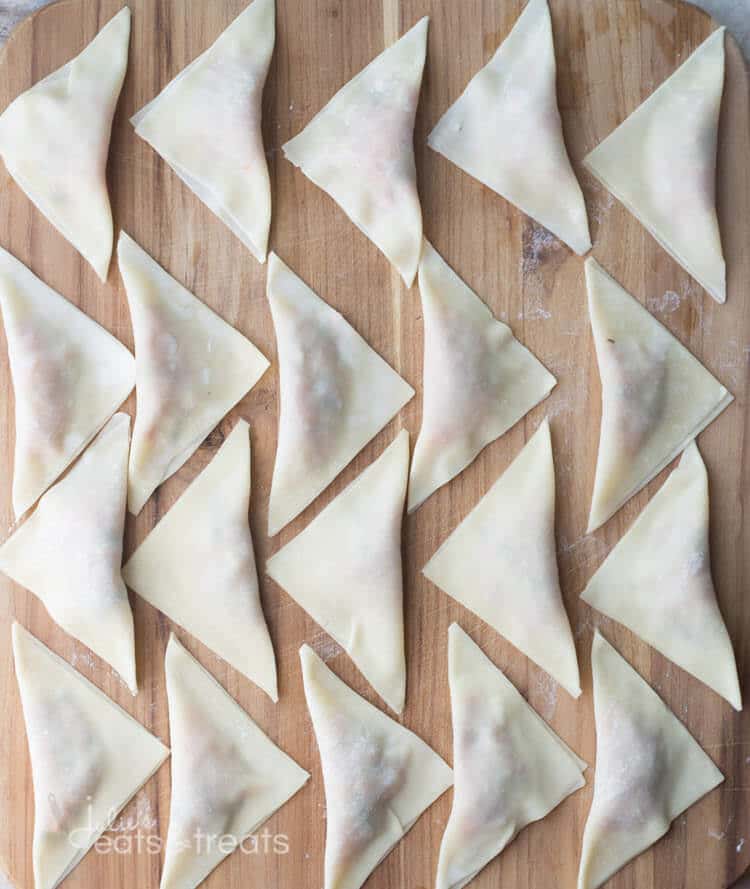 When we got married and started going to different restaurants, I cannot tell you the excitement I had to come home and recreate the different recipes I would try on our date nights or outings as a family. It was on one of these date nights that I tried potstickers and fell in love. They were so simple yet tasted so good. Though the ones I initially tried were steamed, I much rather prefer fried potstickers. I love the crunchiness when you bite in. Just takes potstickers to a whole new level. 🙂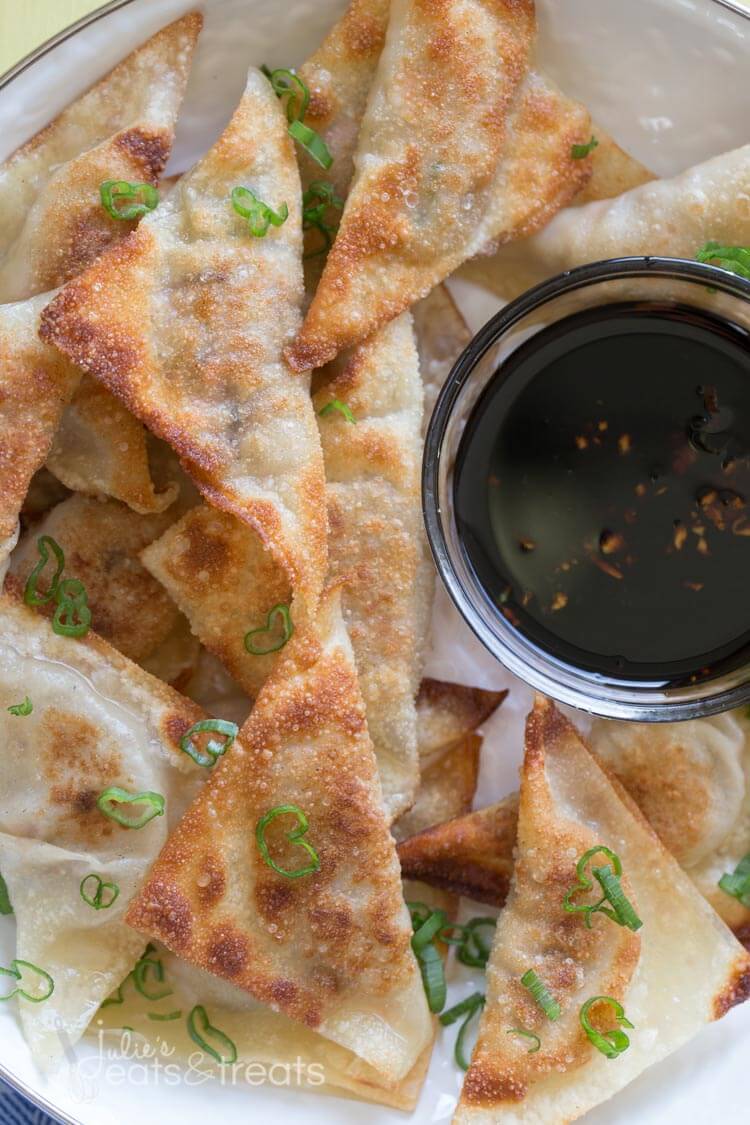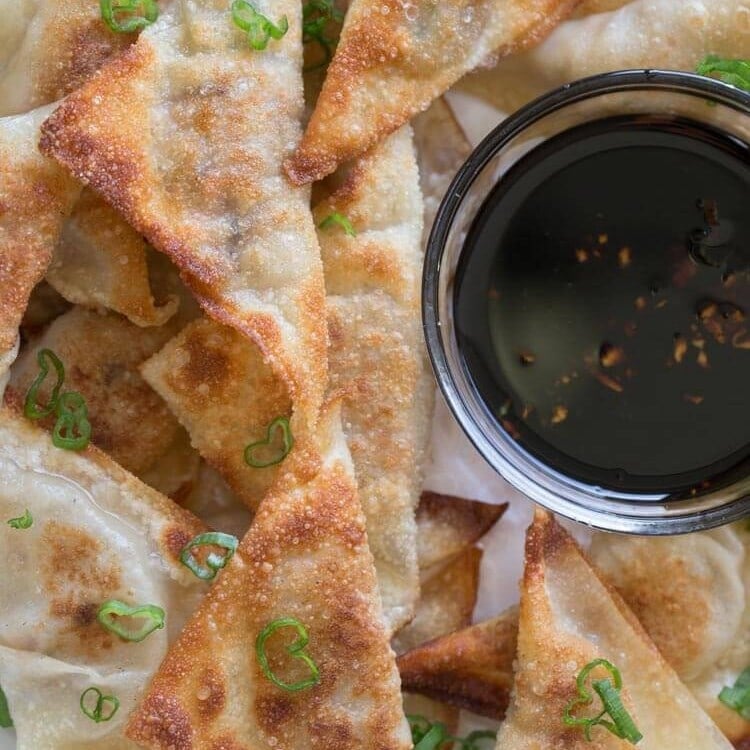 Pork Potstickers
Filled with Pork, Cabbage, Mushrooms, Carrots and More! The Perfect Treat When You are Craving Asian Food. Plus, They are Freezable!
Ingredients
3/4

lb

ground pork

3/4

c.

shredded cabbage

1/2

large carrot

shredded

1

garlic clove

minced

6

oz

mushrooms

chopped

1/2

tsp

oil

1

green onion

thinly sliced

Salt and pepper

to taste

1

pack won ton wrappers

50 wrappers

Oil for frying
Dipping sauce
Low sodium soy sauce + fresh grated ginger
Instructions
Saute mushrooms on oil until golden.

Add cabbage and carrot to saucepan, cover with water. Bring to a boil, cook 2-3 minutes until cabbage becomes tender. Drain water.

Combine all of the ingredients for potstickers, add salt/pepper to taste.

Lay out won top wrappers on surface. Spoon filling into center of wrapper. Using fingers, moisten edges of wrappers with water. Fold dough over to create triangle, pinch edges to seal, lightly push down on the filling to distribute filling for even cooking.

Add enough oil to cover bottom of non-stick pan, heat oil over medium heat. Cook potstickers in a single layer until golden crisp, about 2 – 3 minutes on either side. Enjoy with dipping sauce. Working quickly, add 1/4 cup water; cover and cook until liquid has evaporated and bottoms of dumplings are crisp and golden, about 3-5 minutes.

Serve immediately, garnished with sesame seeds, if desired.
Nutrition Information
Serving:
5
,
Calories:
210
kcal
(11%)
,
Carbohydrates:
23
g
(8%)
,
Protein:
10
g
(20%)
,
Fat:
8
g
(12%)
,
Saturated Fat:
2
g
(13%)
,
Cholesterol:
27
mg
(9%)
,
Sodium:
239
mg
(10%)
,
Potassium:
222
mg
(6%)
,
Fiber:
1
g
(4%)
,
Sugar:
1
g
(1%)
,
Vitamin A:
545
IU
(11%)
,
Vitamin C:
7.6
mg
(9%)
,
Calcium:
30
mg
(3%)
,
Iron:
1.7
mg
(9%)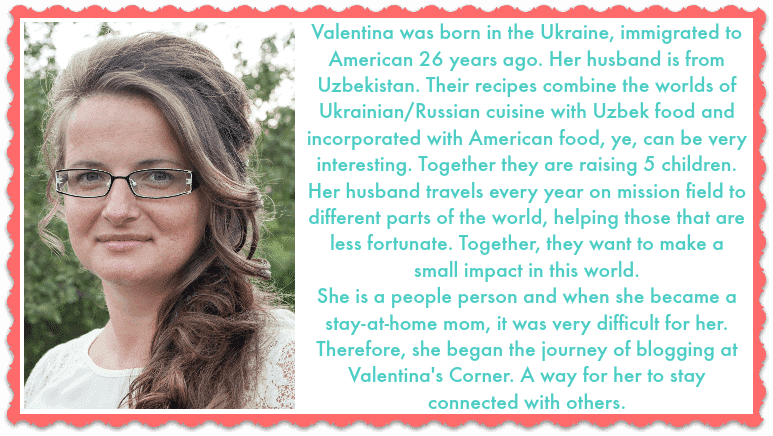 Connect with Valentina Here!
Facebook | You Tube | Pinterest | Instagram
More Recipes You Might Enjoy!