Puff Corn Valentines Snack Mix + Video
Puff Corn Valentines Snack Mix ~ Delicious, Festive Valentine's Day Snack Mix! Perfectly Sweet and Salty Plus So Easy the Kids Can Help!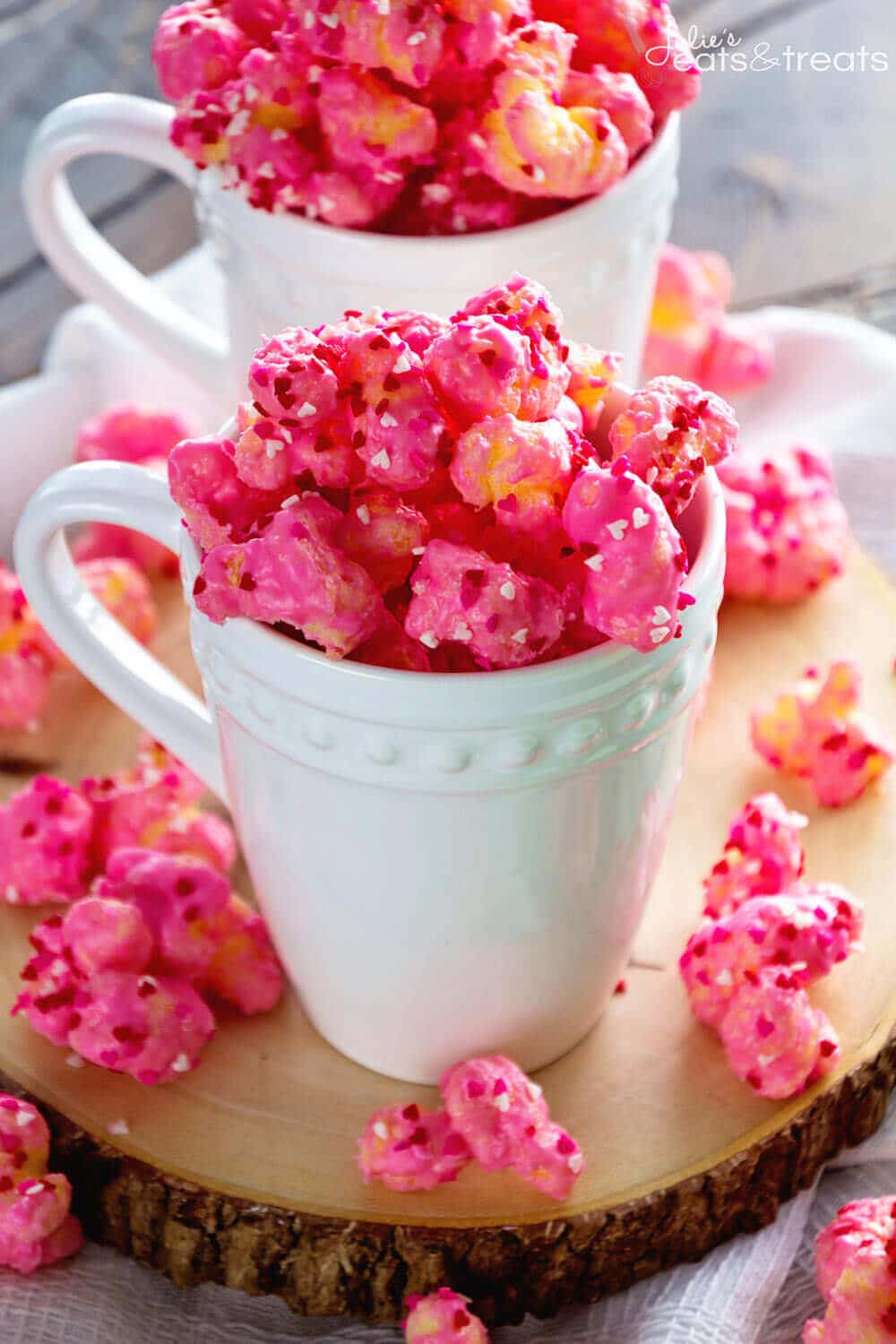 Got all your Valentine's Day Treats ready to go? Maybe you're making this adorable Valentine's Swirl Cake? Maybe cookies are more your thing and you'd rather have a plate of Valentine Caramel Kiss Peanut Butter Blossoms. Maybe you have a serious sweet tooth and you prefer this delicious Red Velvet Fudge. Whatever your sweet tooth prefers I know you'll find something good if you check out those recipes or if you just stick with this delicious Puff Corn Snack Mix!
You take puff corn and bathe it in any sweet candy coating and I'm a goner. When my husband told me I had to make a Valentine's Day version when we were snacking on the White Chocolate Puff Corn I about threw my hands around his neck at his pure brilliance, but then I thought maybe he'd get a big ego!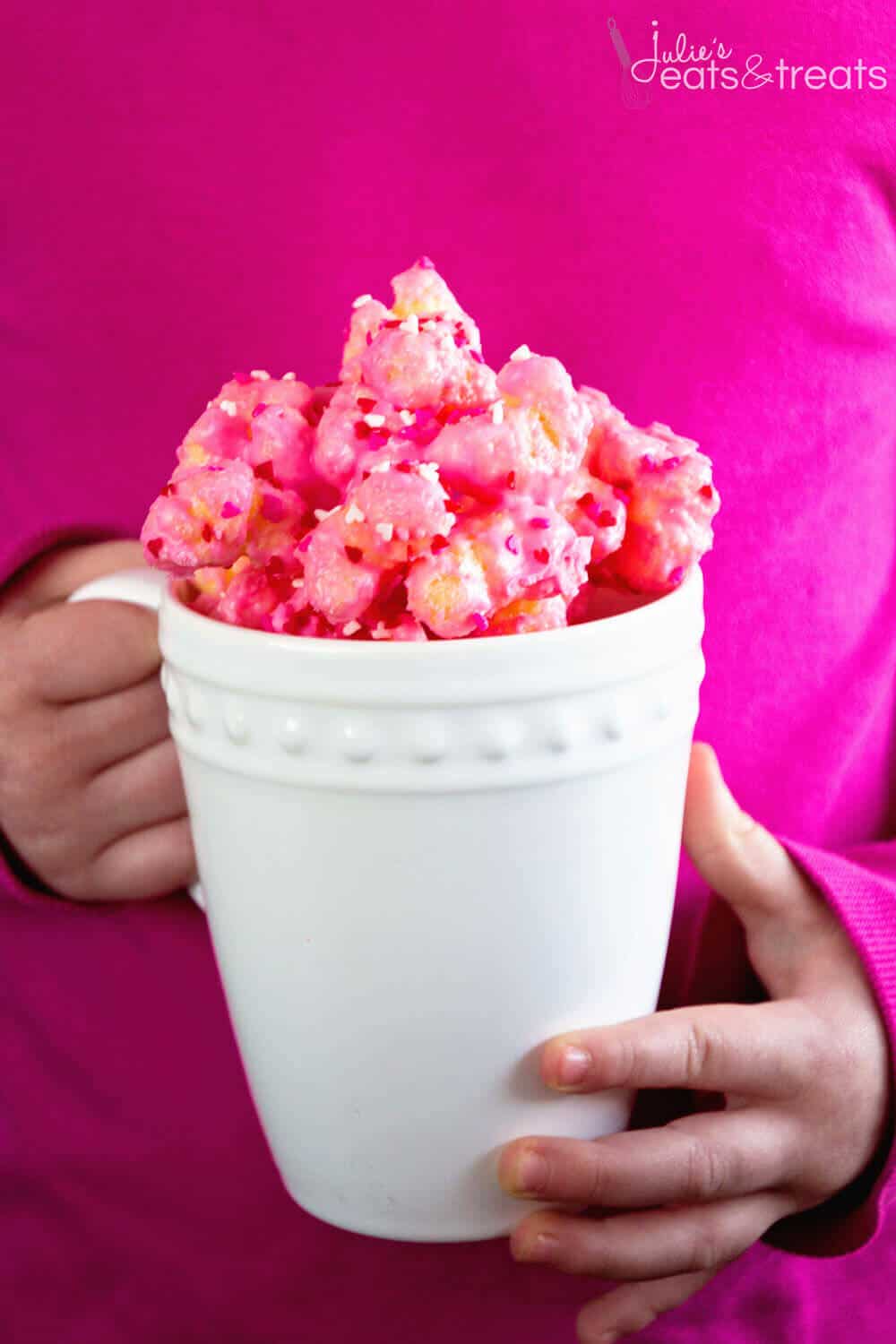 Speaking of Valentine's Day do you have the kiddos Valentine's treats all picked out for their classrooms or daycare? I totally thought I was awesome the other day when I found this adorable Valentine's Day idea and went ahead and ordered the straws for it. Then after they came and I was so proud of myself for being on top of it I realized I have a second kid this year and I need to do TWO Valentine's Day treats for daycare! Whoops Mom!
Back to dear old Pinterest I went looking for more genius ideas because let's face it I don't come up with this stuff on my own! Luckily I had just been in Target and picked up these cute little bubbles and found this adorable idea! So it looks like I'm set once again and let's hope it holds true this time. Oh, no I don't have them printed and ready or anything. Let's not get crazy, but at least I have the game plan and supplies. You know what I'll be doing the night before their parties!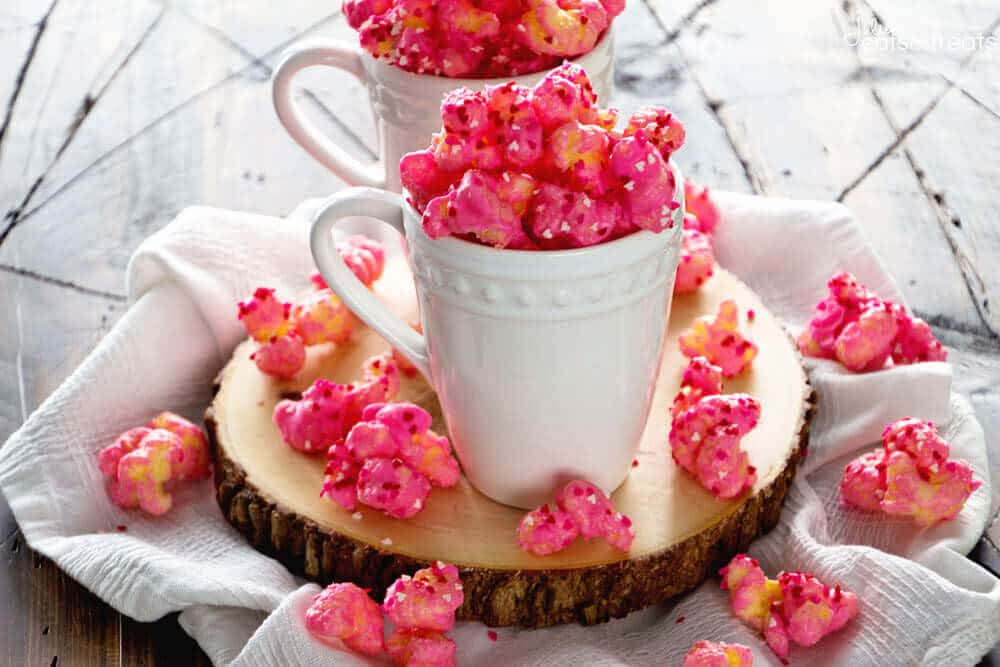 Do you have big plans for Valentine's Day? It's on a Sunday this year so are you planning a Friday or Saturday night date? Going for a family party? I think we'll stay home and make a heart shaped pizza with the girls or something like that. I've found out over the years babysitters are hard to find on Valentine's Day. Can't imagine why or anything. I mean, who wouldn't rather watch my cute girls than go out on a date? Ha!
This Puff Corn Valentine's Snack Mix is so easy a kid can pull it off! It's perfectly sweet and salty which is a total winning combination. Just ask my coworkers once you start you can't stop!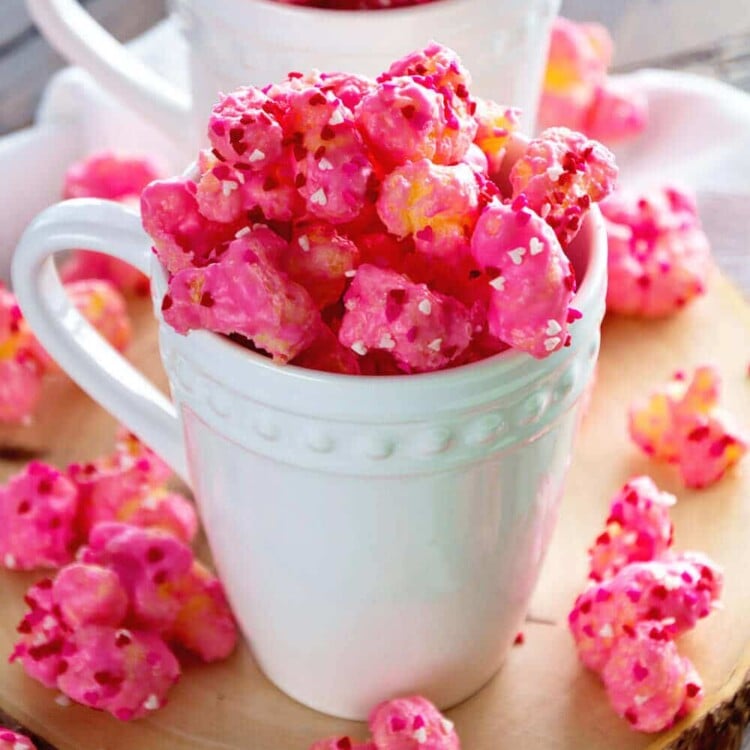 Puff Corn Valentines Snack Mix + Video
Delicious, Festive Valentine's Day Snack Mix! Perfectly Sweet and Salty Plus So Easy the Kids Can Help!
Ingredients
2

12 oz bags Bright Pink Candy Melts

1

Tbsp

butter flavored shortening

1

8.5 oz bag puff corn

Valentines Sprinkles
Instructions
Put puff corn in a large bowl

Melt candy melts and shortening according to package directions.

Pour candy melts over the puff corn. Mix until it is completely covered or put the cover on the bowl and shake it!

Spread puff corn on wax paper and sprinkle with sprinkles. Leave on the wax paper until set. Store in airtight container.
Nutrition Information
Serving:
16
,
Calories:
7
kcal
Craving More Valentine's Treats?
On Julie's Eats & Treats!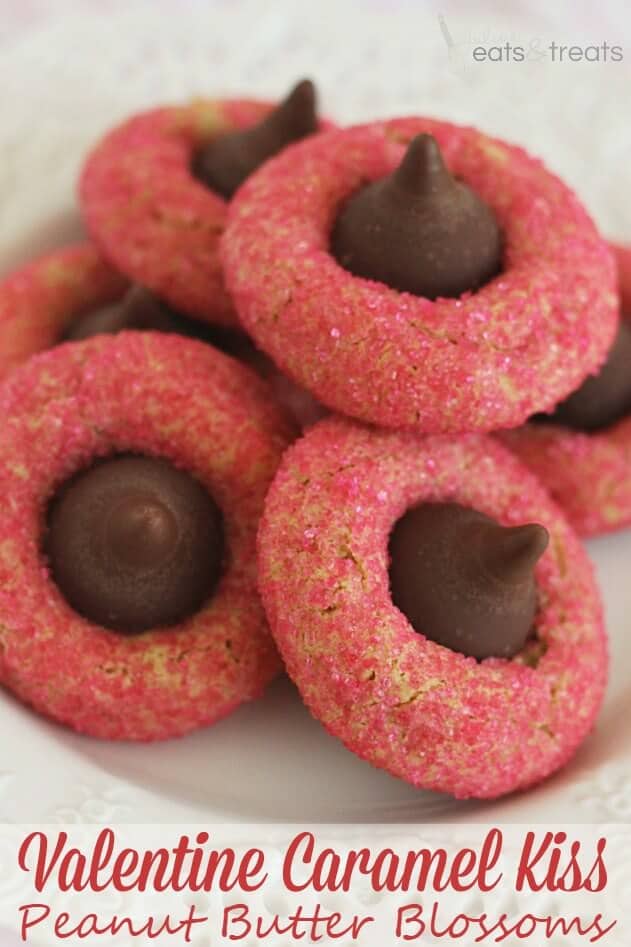 Valentine Caramel Kiss Peanut Butter Blossoms ~ Soft Peanut Butter Cookies with a Caramel Filled Kiss Rolled in Pink Sugar!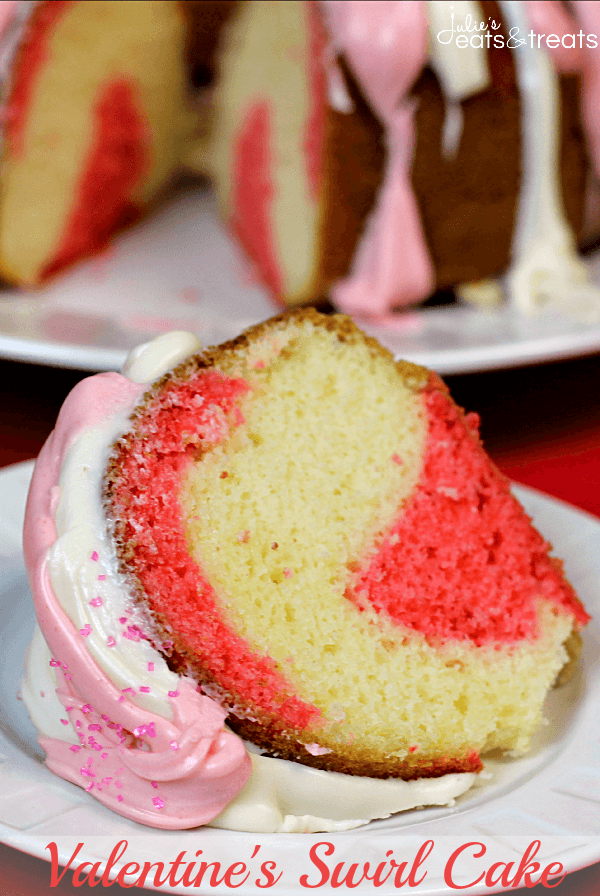 Valentine's Swirl Cake ~ Super easy box cake and frosting dressed up for a festive Valentine's Day treat!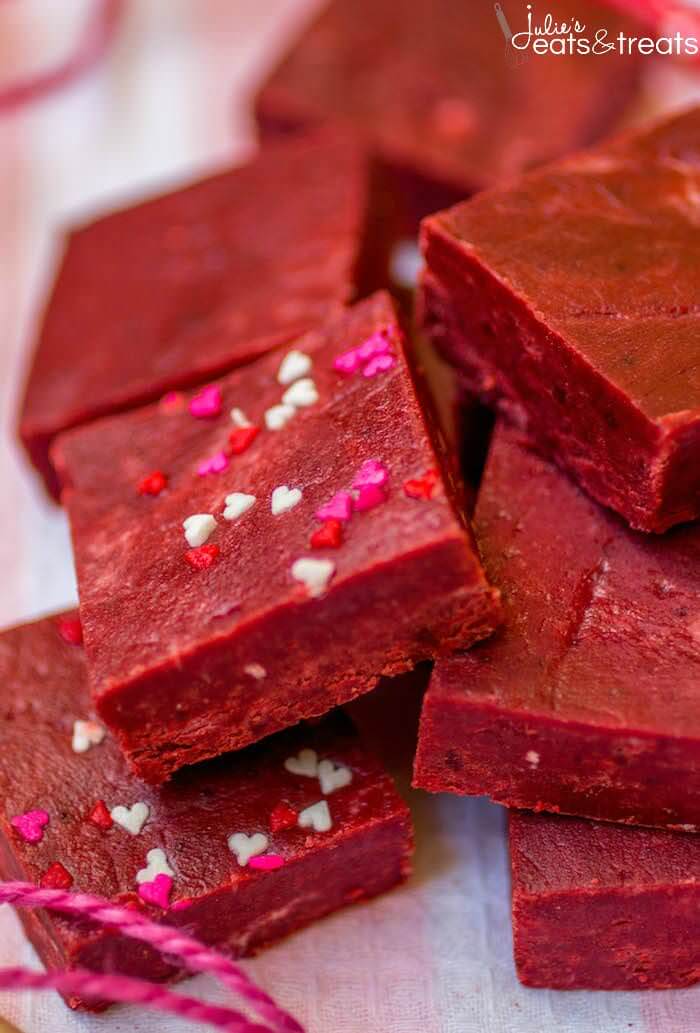 Red Velvet Fudge – This super easy fudge comes together in minutes and just melts in your mouth! It's the perfect addition to your Valentine's Day dessert spread.
This festive and delicious Valentine's Day Cake is so easy to make!
Surprise your Valentine with these thick and delicious Valentine's Day Sugar Cookies.
Pour hot milk over these Valentine's Day themed Hot Cocoa Bombs, let them melt and they magically release the marshmallows and cocoa inside of them to create a velvety smooth hot chocolate to enjoy!