Red, White and Blue Sweets & Treats!
Over 55 Red, White & Blue Sweets & Treats to Create a Festive Holiday Celebration! Choose One or Try Them All!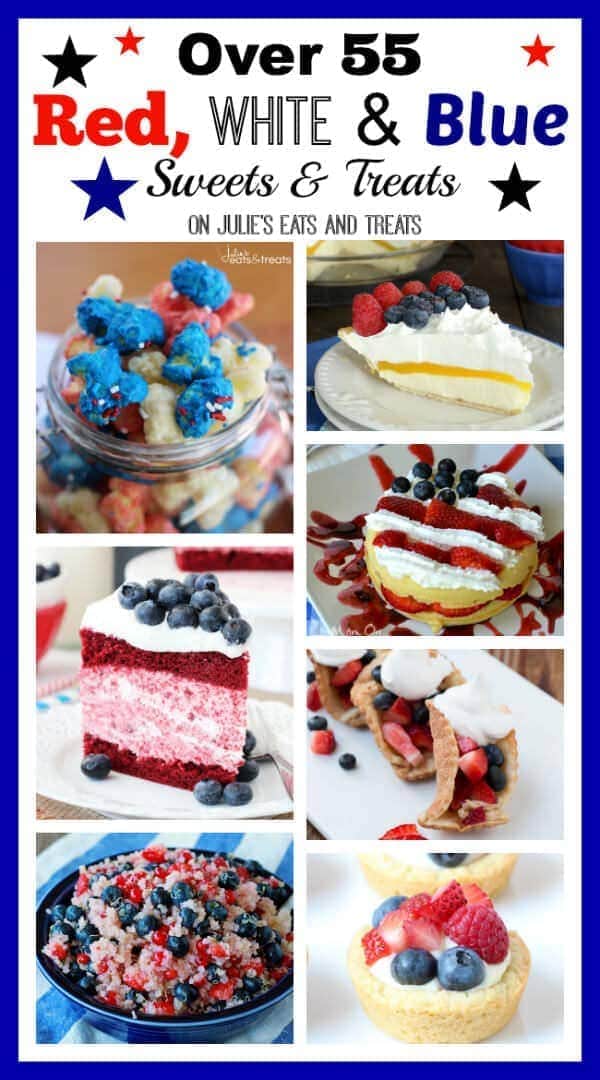 How do you celebrate the Fourth of July? Do you have backyard BBQ or a dinner party with your friends and neighbors? Today, I've rounded up over 55 Red, White and Blue sweets and treats to create a festive holiday celebration. Make a batch of easy no-bake cheesecake parfaits or even some patriotic sugar cookie bars. Choose one of these recipes or try them all!