Look cute and fun while you sport your Ruffles with Love tank during your next workout!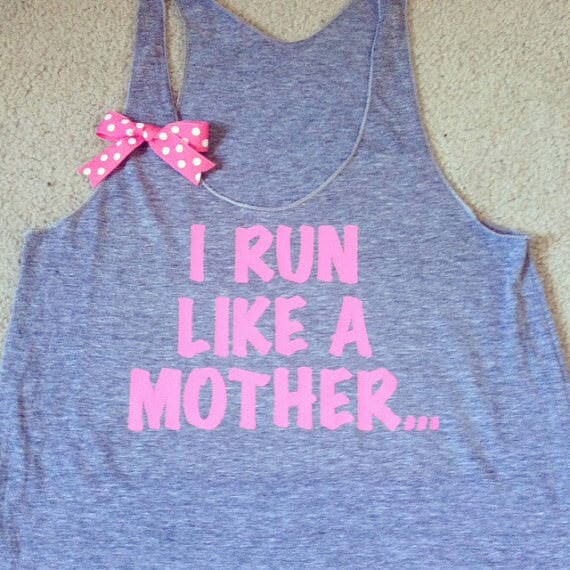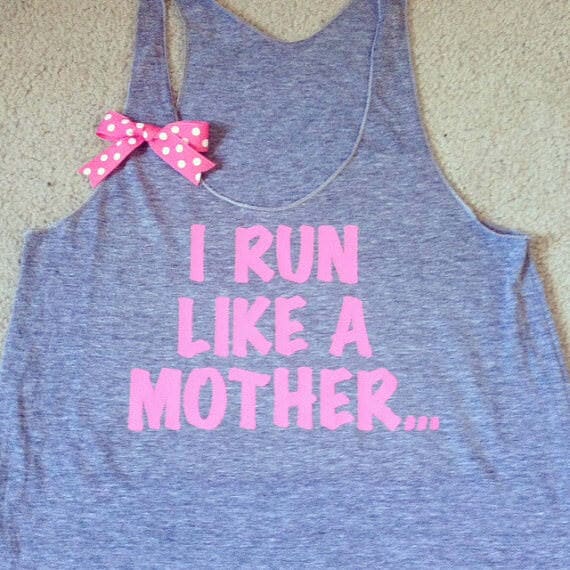 I don't really talk about the "other" side of blogging very much. It's not pretty.
It's called weight gain. Something I've struggle with my entire life. But I'm not here to drag you down with that story!
I'm here to tell you about this FUN and CUTE tanks from Ruffles with Love Etsy Shop.
You see I've been coveting one. So I contacted Vanessa over at Ruffles with Love and I got hooked up with one and I get to give one away! SWEET! I got the "Run Like a Mother" which I figured was pretty fitting for me. I played basketball in high school but was never a "runner". Now here I am married, one child and I'm running! Or attempting to act like I'm a runner! I guess there is a book called this, but I had no idea until someone stopped me at the race to ask if I had read it. I may have look a little confused….
I proudly displayed this tank during my first 5K. I was so excited to be looking cute, well as cute as I get when I'm running, drenched in sweat. Let's just say it ain't pretty. See? That's my wonderful friend who caught me during a very weak moment and got me to agree to this craziness called a 5K!

MY OTHER RECIPES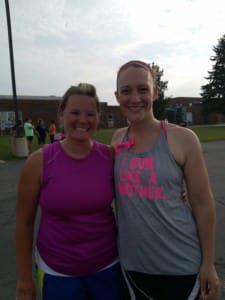 I think I'm going to treat myself to a new one ever 5K I run. Maybe I'll actually do it again! I'm totally digging this Rise & Grind Tank….because it's so true. I wake up at 5:15 5 days a week just to go to the gym. That's dedicated when I'm NOT a morning person!
My sweetheart of a niece was there to cheer me on at the finish line! I tried to get her to run it with me but she didn't think she was all up for that!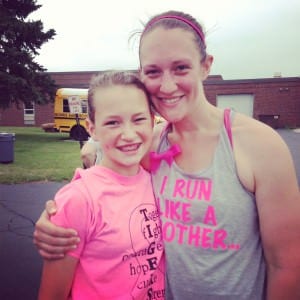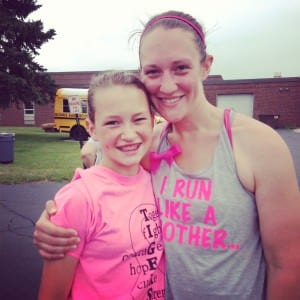 So when you need to work off some of those calories that I've been filling you with sport your favorite Ruffles with Love Tank!
Make sure you don't miss any of the fun stuff Julie's Eats & Treats is up too!
FACEBOOK | PINTEREST | TWITTER | INSTAGRAM | RSS | GOOGLE+