Samoa Monkey Bread Muffins
 Samoa Monkey Bread Muffins ~ Biscuits Piled with Coconut, Caramel and Drizzled with Chocolate!

Does anyone else have some serious spring fever going on? I'm like dying over here. I just want to be able to go enjoy the outdoors. Sure it's warming up. Sure you can go outdoors, but honestly my idea of going outside does not including having to scrape the layers of mud off of you when you decide to come inside.
Not fun.
Not fun when you are the Mom most of all. It means more laundry, washing the floor more often and some yelling to get on the rug!! Anyone else there with me this year?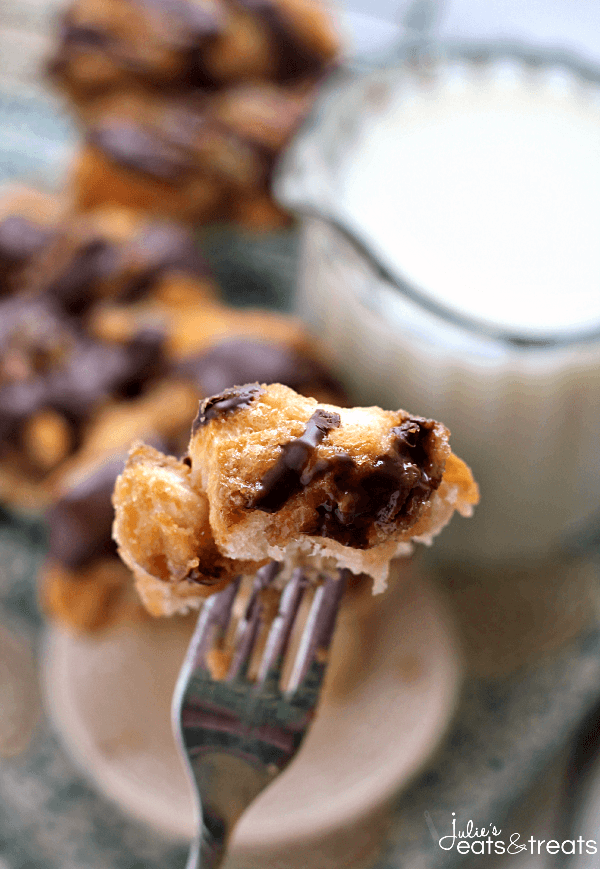 You know what else is scary about spring? The dreaded, "Oh it's melting all the snow and that's great!" Followed by the "Julie we have water in the basement!!!"
Not what I want to hear, but I did hear that last weekend. Luckily it wasn't bad and it was in our back storage room that isn't finished. It would have really not been fun if it would have been in our newly finished basement.
I'm actually really proud of myself. I bit my tongue, did the clean up and went on my way. Luckily this problem is fixable and it could have been prevents with some gutters that the hubs has been saying he needs to get on the house so we shouldn't have more problems in the future. Needless to say those gutters are now on our house!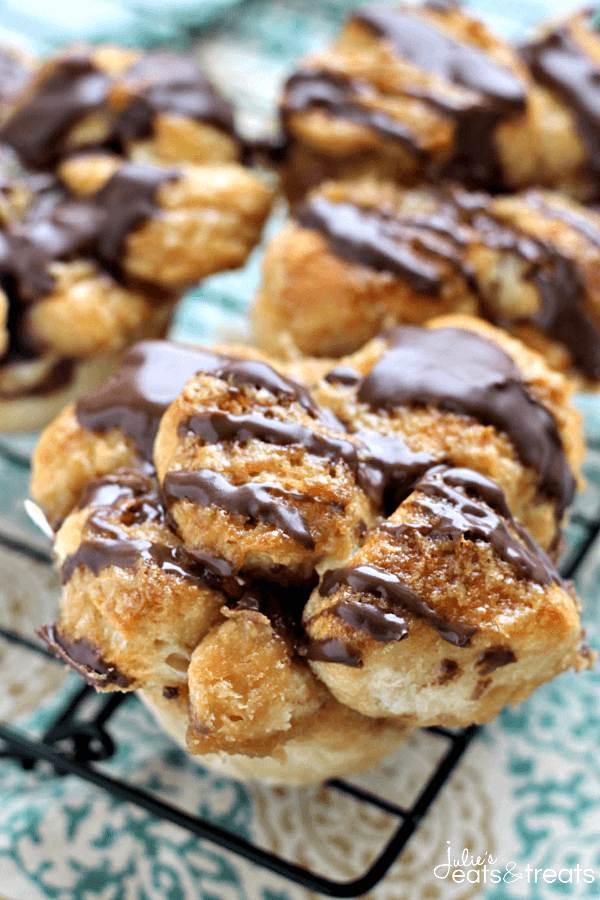 Girl scout cookies always means spring to me or the promise of spring. You'll see the Girl Scouts camped out in the grocery store selling their goods. It's hard to walk by that table and not buy a few boxes each time isn't it? But man are they expensive! I know, I know it's a fundraiser and they are always expensive. I promise I buy a few boxes each year!
I adore the Samoas as you are probably figuring out considering I just shared my Baked Samoa Donuts last week! The ooey gooey caramel stuffed with coconut and dipped in chocolate does it for me. These cute little Monkey Bread Muffins are oozing in caramel, sprinkled with coconut and drizzled with chocolate. Life just does not get much better than this. Plus they are a quick and easy breakfast treat!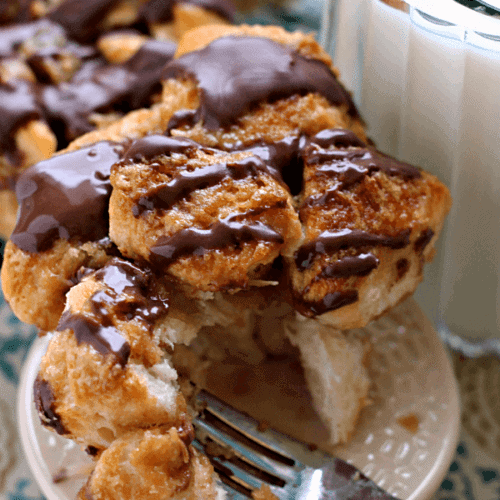 Samoa Monkey Bread Muffins
Biscuits Piled with Coconut, Caramel and Drizzled with Chocolate!
Print
Pin
Rate
Ingredients
1

can Pillsbury Grands Flaky Layers refrigerated biscuits

1/4

c.

butter

2/3

c.

packed brown sugar

2

tsp

water

1/2

c.

shredded coconut

1

oz

Chocolate Candiquik
Instructions
Preheat oven to 375 degrees. Spray muffin pan with non-stick cooking spray.

Separate dough into 8 pieces, cut each piece into 6 pieces. Place 8 pieces of biscuit in each muffin cup layering in coconut as you go.

In a small saucepan heat butter, brown sugar and water until it boils, stirring constantly. Cook and stir about 2 minutes or until the brown sugar has completely dissolved. Spoon caramel mixture over the biscuit pieces in muffin pan.

Bake 8-11 minutes or until biscuits are just beginning to lightly brown. Let cool 5 minutes. Remove from pan.

Heat Chocolate Candiquik according to package directions and drizzle over muffins.
Nutrition
Serving:
1
g
|
Calories:
577
kcal
|
Carbohydrates:
75
g
|
Protein:
5
g
|
Fat:
29
g
|
Saturated Fat:
14
g
|
Cholesterol:
21
mg
|
Sodium:
856
mg
|
Potassium:
273
mg
|
Fiber:
1
g
|
Sugar:
40
g
|
Vitamin A:
245
IU
|
Calcium:
65
mg
|
Iron:
3.1
mg
LEAVE A COMMENT
Craving more Breakfast Treats?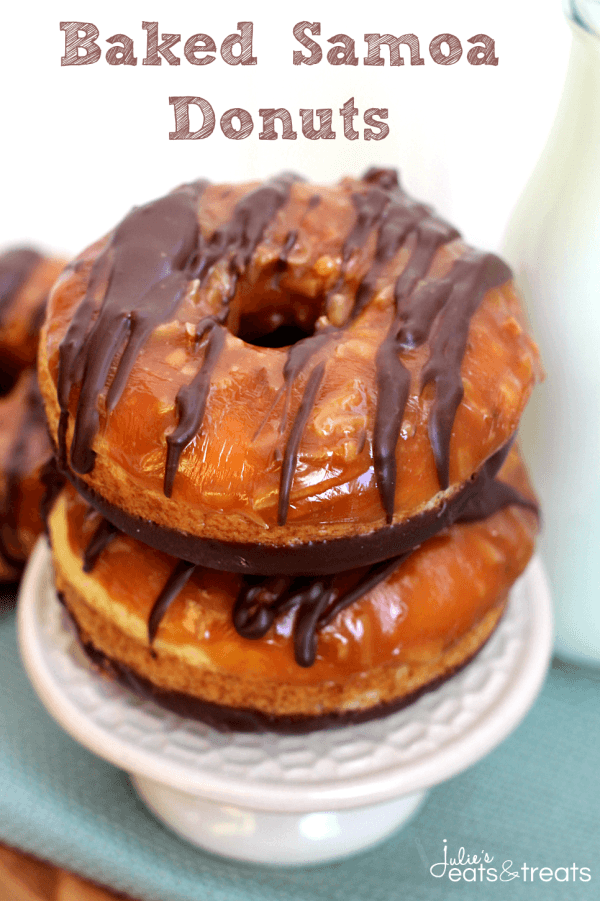 Baked Samoa Donuts ~ Buttery Donuts Dipped in Chocolate and Covered in Caramel and Coconut!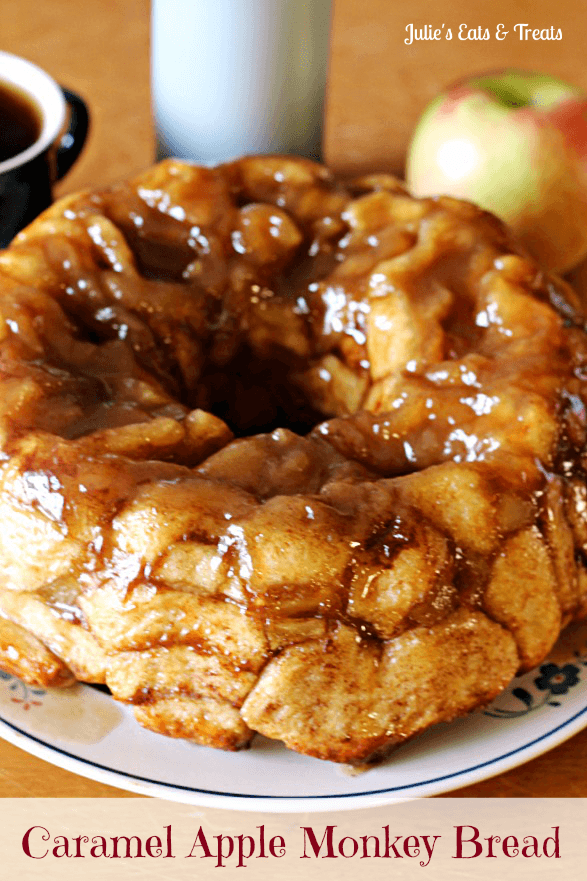 Caramel Apple Monkey Bread ~ Ooey, Gooey Monkey Bread Spiced with Cinnamon!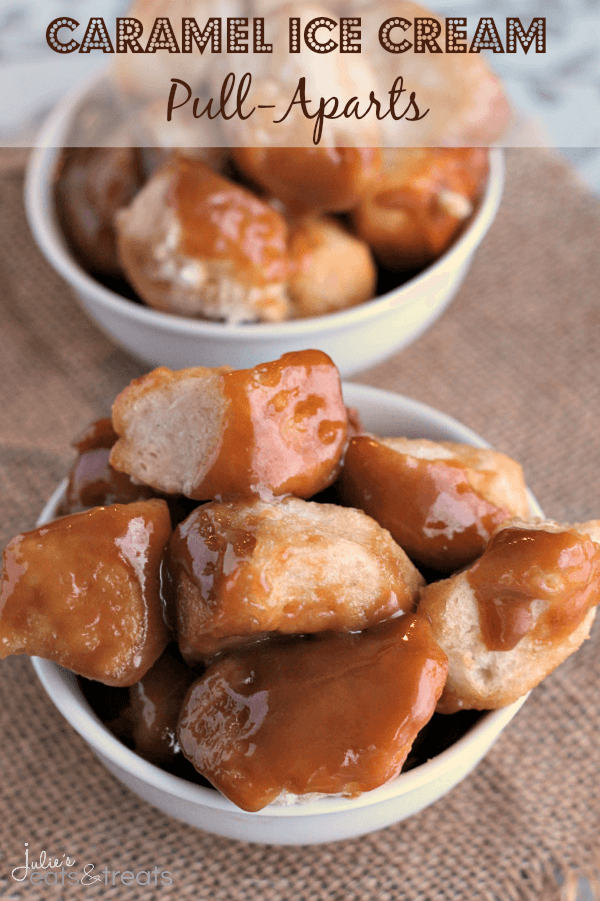 Caramel Ice Cream Pull~Aparts ~ Bite-Sized biscuits loaded with an ooey, gooey caramel sauce made out of ice cream!